Black Friday gaming monitor deals are one of the most sought-after offers to find on this special day. These offers have been up and running for years now with the addition of new monitor models to the most conventional and popular ones. Several monitor brands take their part in the Black Friday gaming monitor deals; hence, there is a plethora of options to choose from. Suppose you have also been withholding your gaming monitor purchase because of the high price and low stocks on regular days.
In that case, the best Black Friday gaming monitor deals are here to serve you. Below, we have listed our favorite gaming monitor deals to purchase on Black Friday.
What Are the Best Black Friday Gaming Monitor Sales?
Gaming monitors are evolving every day with more packed features in compact, slim profiles and structures that provide the right aesthetics, too. These gaming monitors, because of their modern features, are expensive to buy, and often, many people aren't able to purchase them. Hence, Black Friday deals are one of those occasions when you can get a good quality gaming monitor in your budget. Below are some of our favorite best Black Friday gaming monitor deals we are expecting this year.
1. Samsung Odyssey Neo G9
This one-of-a-kind gaming monitor is amongst our top recommendations if you find a good bargain on Black Friday. Although without a good deal, it is priced really high, the price is all for the right reasons. The gaming monitor has a fast 240 Hz refresh rate and a curved screen for a fully immersive gaming and video experience. The screen has a comfortable view and does not strain your eyes in any way.
2. Dell Curved Monitor
The Dell curved monitor screen adds beauty to any gaming setup, and we rate it as one of the must-haves if available on Black Friday. The screen has a great 1440p display and high-quality visuals with competent speed. It gives 165Hz gameplay and works as a great option for PS5 and Xbox players, too.
3. Alienware AW3423DW
The Alienware gaming monitors have made their name in the world of gaming setups proudly. Their PC screens are full of jam-packed features and provide faster screen performance with an exceptional refresh rate. The screen size finally fits your needs, and though this model is not curved, it offers a perfect mid-range view for fast-paced action games.
4. Acer Nitro QG1
From the world of exceptionally fast-performing and speedy monitors, the Acer nitro gaming monitor offers a 75 Hz refresh rate coupled with a 1ms response time. The gaming monitor offers you the finest competitive moments and is compatible with many action games, too. It also offers an exceptional compatibility level, hence making it a popular pick for gamers who want to play competitive battles online.
5. LG 4K 43-Inch Ultra Fine Gaming Monitor
This is your jam if you require a 4K ultra-wide screen that's great for multitasking productivity tasks. With its enormous 43-inch screen that is simple to divide into four displays, you may balance spreadsheets and conference calls while streaming a movie and other content.
6. ASUS TUF Gaming VG32AQA1A Monitor
Asus falls into the category of affordable gaming monitors, and with deals like Black Friday, the price becomes too good to be ignored. This gaming monitor comes jam-packed with features and delivers a 1440p resolution with a 170 Hz refresh rate. It has 1ms response time for a fully immersive gaming experience and smooth gameplay, so you will enjoy endless hours of fun without straining your eyes.
7. Samsung UR59C
It's not the best gaming 4K monitor, but for the price you will be paying for it during Black Friday sales, we don't think there is any better bargain than this. It has an Ultra high definition display with a 60 HZ of refresh rate. The contrast ratio is brilliant at delivering more than billions of colors at once, and you will be amazed at how fast the graphics change without showing any lag. The gaming monitor gives a crisp, clear display, and while we are enlisting the top gaming options, this one works great for home and office uses, too.
How to Choose the Best Gaming Monitor?
A person with no technical knowledge of monitors is definitely a noob when setting up their gaming setup. But this doesn't mean you are bound to fail. With the right attention to detail and important key factors, you can choose a gaming monitor that is both versatile and perfect for you while not having to break the budget. After all, what are Black Friday gaming monitor sales for? So before you get confused and greeted by tons of gaming monitor options on Black Friday, below is a buying guide you should check out.
Resolution
You will find this terminology used more than several times when it comes to any monitor. Resolution is basically the measurement of the width and height of a gaming screen in terms of pixels, which are also known as tiny points of light that make up the whole image. The higher the resolution, the better the image quality.
Screen Size
You will often come across the dilemma of choosing the best monitor size for gaming. The truth is screen size is a huge impacting factor when it comes to your overall gaming experience. The screen size of a monitor is measured diagonally, so you better not be confused when you measure it yourself at home. The larger screen displays content bigger and more clearly, whereas smaller screens restrict the image. Curved screens are also great at expanding the image most sharply.
Scaling
When talking about 4K screens, scaling becomes a matter of concern as many 4K monitors do not offer the comfort of scaled-up text and button size, which can cause the screen image to look distorted and uneven. So make sure your gaming monitor, offering 4K resolution, also covers scaled-up content size.
Aspect Ratio
The aspect ratio will determine how well your monitor content is spread on the screen. In contrast to the boxy displays of the 1990s, which were commonly 4:3, a 1:1 screen would be fully square. Widescreen (16:9) and a few ultra-wide (21:9, 32:9, 32:10) aspect ratios have mostly taken their place. Most contemporary video games support several aspect ratios, ranging from widescreen to ultra-wide. This may be modified through the game's options menu.
Color
We don't pay much attention to this feature as the color of the screen is hard to judge when there are no two screens lying side by side. However, some monitor brands and models offer deeper and richer hues of colors and are great at delivering more brightness. When it comes to judging the color of the screen, look for terms like hues, brightness, color gamut, black level, and brightness level.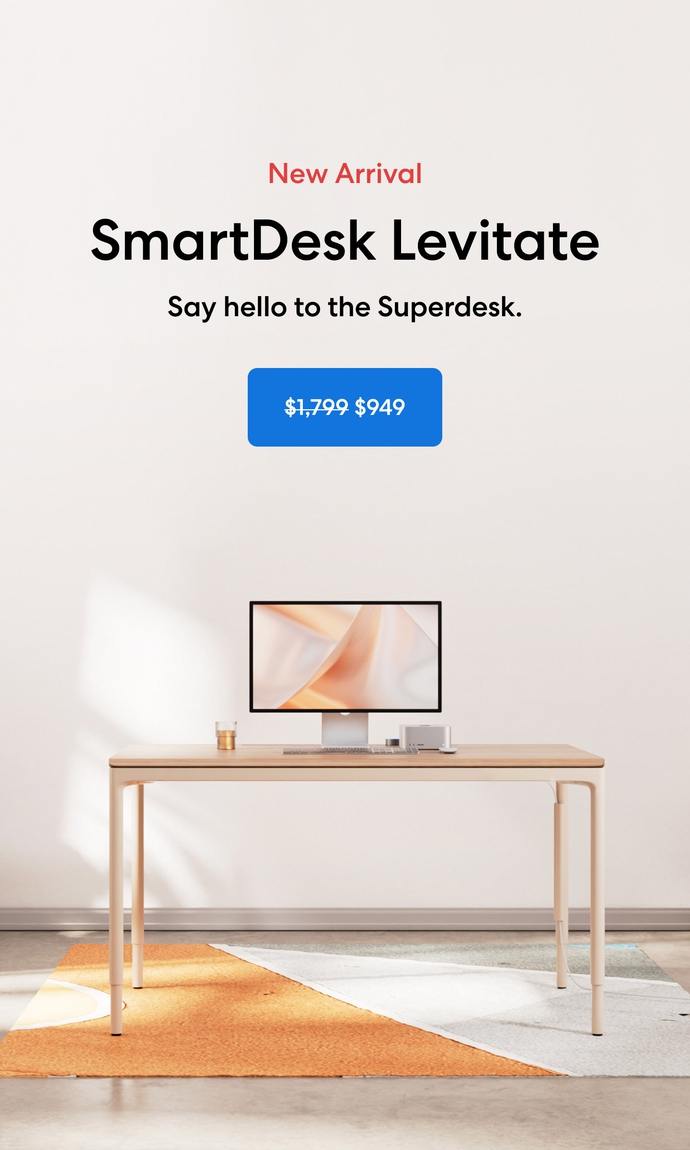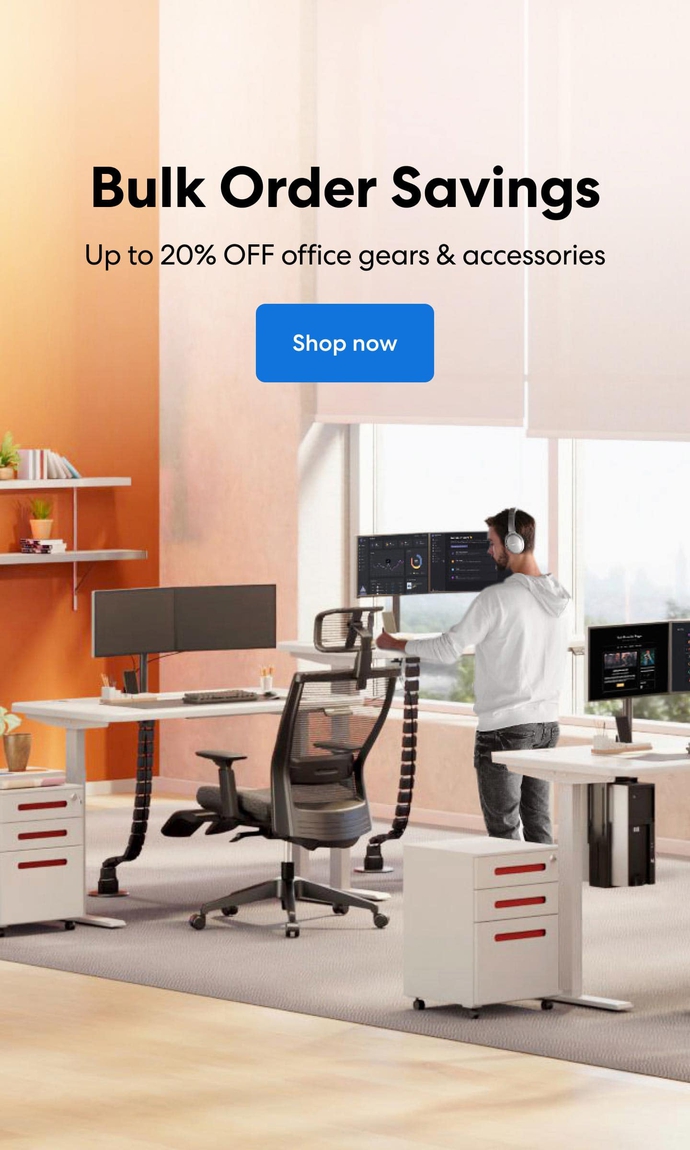 Subcribe newsletter and get $100 OFF.
Receive product updates, special offers, ergo tips, and inspiration form our team.