Latest Updates
What Should You Expect from Back-to-school Sales in 2023?

Autonomous
|
Jul 10, 2023
365 Views
Summers will be ending soon, which means that students will be returning to their educational institutions as the new semester starts. No wonder retailers have already started advertising their back-to-school sales to attract more customers. 
Whether you have children in middle school, high school, college, or university, they will need basic supplies or furniture to help them with their studies. In order for parents to save money, it's important for them to keep an eye out for back-to-school deals. 
In this article, we will go over the outlook for back-to-school sales in 2023, when you can expect deals to go live, and some important tips to prepare you for it. 
Keep reading until the end, as we will explore what you can expect from Autonomous during this time of the year. 
Let's get started!
Back-to-School Sales Outlook for 2023
The National Retail Federation has reported that US consumers' spending leading up to the school year has steadily increased since 2015. However, the report for this year's estimate has not yet been released. 
Due to high inflation, consumers in the United States have become more selective with their purchases. They are considering cheaper alternatives rather than being brand conscious. 
Major retailers in the US are bracing themselves for a challenging back-to-school shopping season in 2023. Foot Locker, a popular destination for sneakers, intends to drive demand through promotional discounts and is stocking popular brands like Adidas' Samba and Gazelle sneakers. 
It's not just the United States feeling the impact of a poor economic situation. In the UK, where consumers are facing the largest squeeze in living standards in decades, Marks & Spencer (M&S) has maintained prices on its school uniform range for the third consecutive year. 
To attract early shoppers, M&S is also offering an additional 20% discount on school uniforms. The challenge for retailers lies in predicting whether parents will prioritize necessities, such as pencils, notebooks, and laptops, over clothing and sneakers. 
Retailers may face a volatile time ahead as clothing and shoe purchases have declined since January. Moody's has predicted uneven operating profit growth for global retail and apparel companies. 
Some retailers have already adjusted their forecasts for the year due to a cautious spending environment, with consumers prioritizing essentials over nonessential items. 
Big-box retailers are likely to benefit from falling production costs resulting from their ability to renegotiate supplier costs. Off-price stores are also poised to take advantage of the increased consumer interest in savings.
However, dollar stores may be adversely affected due to a shortage of disposable income among their low-income customer base. 
Victoria's Secret plans to overhaul its struggling PINK clothing brand, eliminating logo-emblazoned apparel. On the other hand, Macy's is planning a promotion to liquidate unsold inventory. Both companies reported serious pressure on consumers with incomes between $100,000 and $150,000 and below due to economic uncertainty.
Retailers, such as American Eagle, Kohl's, Abercrombie & Fitch, and Urban Outfitters, are focusing on the latest clothing trends, particularly in activewear, dresses, and non-denim bottoms, to entice consumers. 
Abercrombie & Fitch will be participating in back-to-school sales with its cargo pants, dressed-up denim, and tailored trousers. It will also add similar styles to its teen-focused Hollister stores. 
Other retailers like American Eagle are launching premium denim lines that cater to both teens and older customers. Chains targeting younger consumers, including Hollister and Urban Outfitters, have reported recent losses, attributing them to the macroeconomic environment. 
Clothing retailers are most likely to face a sales crunch this year. Rising inflation and the uncertain economic condition have affected the disposable income of many Americans across the country. 
To combat that, many stores will be participating in back-to-school sales as a way to get rid of their unsold inventory or break even. 
When Do Back-to-school Sales Start?
Most retailers put up their back-to-school deals during July and August. Amazon has already slashed prices on some school supplies. The dates may vary from one retailer to another, which is why it's important to keep an eye out for online promotions and advertisements. 
What's great about back-to-school sales is that many retailers put it up until September. This gives parents and students enough time to explore the market, research the best deals, and save as much money as they can.
Tips to Help You Make the Most Out of the Back-to-School Sale Season
With the sale season starting, it's important to have strategies to help you save money and make the most of the back-to-school deals. Here are a few tips to get you started: 
Plan and Budget
Since many retailers will have back-to-school deals until September, it's best to come up with a detailed plan and set a budget. 
Consider making a list of the essential items your child needs for the upcoming school year, such as notebooks, pens, backpacks, and more. 
Staying organized will help you avoid impulsive purchases and keep you focused on getting the best back-to-school deals for the items you need. You can read up on our back-to-school shopping guide to help you plan ahead. 
Research and Compare Prices
As you browse the internet or roam around the shopping district, you'll come across many deals. It's important that you don't settle for the first school supplies on sale you come across. 
You should take the time to research and compare prices from different retailers. Keep an eye out for special promotions, discounts, and bundle deals that can help you save even more. 
Time Your Purchases Strategically
Retailers often offer additional discounts, allowing you to save even more on your purchases. By strategically planning your shopping trips, you can take advantage of these opportunities and score the best back-to-school deals.
Don't Overlook Online Shopping
While traditional brick-and-mortar stores are popular during back-to-school sales, online shopping can offer additional savings and convenience. 
Many online retailers offer exclusive discounts, coupon codes, and free shipping options during the back-to-school season. Take advantage of these online deals and compare prices between physical stores and online platforms to find the best offers.
Look Out for Price-matching Policies
Many retailers have price-matching policies, which can be a great way to maximize your savings. 
If you find a lower price for a specific item at a different store, check if your preferred retailer can match that. This is a convenient way to get discounted items without having to visit multiple stores.
Saving Money with Tax-free Holidays
If you're a parent or a student and want to stock up on academic accessories, you're in luck, as some states offer tax-free holidays. These are additional discounts on certain products, such as clothes, shoes, and school supplies. 
Whether you're looking for cute school supplies for girls or clothing accessories for boys, we recommend checking out the details on tax-free holidays for your state.
What to Expect from Back-to-school Sales in 2023 at Autonomous
If you are a parent with a child attending school or are a student at a college or university, you may want to prepare yourself for a massive back-to-school furniture sale at Autonomous. 
Due to great demand, we're back this year with a bang. At Autonomous, we believe in delivering quality products at minimal prices, and the 2023 back-to-school sales won't be any different. 
We provide modern and elegant furniture perfectly curated to the needs and demands of students. 
Whether you're looking for a stand-up desk to ensure your child's health and improve productivity or an ergonomic chair that will make study sessions more comfortable, this year's back-to-school sales include fantastic products that you don't want to miss out on. 
Here are a few items you can expect from the back-to-school deals at Autonomous in 2023:
Standing Desks
At Autonomous, we're on a mission to revolutionize the way you study, one standing desk at a time. Recent studies have shown that these types of work tables are becoming increasingly popular because of the health benefits they offer. 
People who sit for prolonged periods run the risk of increased diabetes, heart problems, and early death. It can also lead to weight gain and obesity, which is a serious problem for students who are busy with their assignments all day. 
Fortunately, Autonomous understands these problems, and it has carefully crafted some of the best standing desks on the market. 
Stand-up desks have adjustable heights that your child can change, allowing them to transition from a seated position to standing. The idea here is to eliminate long hours of sitting, which studies have shown to be harmful. 
Some of the benefits of these workstations include reduced risk of weight gain and obesity, lower blood sugar levels, improvement in lower back pain, and better mood and energy levels, among others. 
With Autonomous standing desks, students can enjoy the flexibility to choose their preferred studying position, enhancing their comfort and engagement during long hours of study sessions. 
As part of our back-to-school sales, we will be featuring our top three standing desk models: SmartDesk Core, SmartDesk Pro, and SmartDesk Corner. They offer a range of benefits to support a healthy and efficient study environment. 
The SmartDesk series offers programmable height adjustability, allowing students to set their preferred desk height with a simple push of a button. 
Featuring a solid steel frame, these Autonomous standing desks offer durability and stability. They can support heavy weights, up to 256 lbs. or more, making them ideal for multi-monitor setups, gadgets, and other peripherals commonly used by students. 
Whether you require a compact desk for limited spaces or a spacious one for a multi-purpose study area, Autonomous has many different sizes, designs, and color options to choose from.
With Autonomous standing desks featured in our back-to-school sales, students and parents have an exceptional opportunity to invest in ergonomic and versatile study furniture. It can help create an optimal learning environment that promotes productivity, health, and well-being throughout the school year.
SmartDesk Core
SmartDesk Pro
SmartDesk Corner
Ergonomic Chairs
As we gear up for the back-to-school sales season, it's essential to consider not only school supplies on sale but also the importance of an ergonomic computer chair. 
Autonomous recognizes the significance of comfortable seating, and we will be offering three exceptional ergonomic chair models (ErgoChair Pro, ErgoChair Core, and ErgoChair Plus) as part of our back-to-school deals. 
Traditional chairs often fail to provide the necessary support during long hours of studying. However, Autonomous addresses these concerns by introducing ergonomic chairs designed specifically for students. 
The ErgoChair Pro, ErgoChair Core, and ErgoChair Plus focus on maintaining the spine's natural curvature, which can promote proper posture and reduce strain. 
With height adjustability, adjustable armrests, leg rests, and headrests, students can customize their seating positions to maximize comfort and support. This reduces the risk of musculoskeletal issues caused by poorly fitted chairs. 
All three Autonomous chairs in our back-to-school sales feature a breathable mesh back design that prevents heat buildup and ensures a cool environment, even during long hours of studying. 
Don't miss out on these massive savings and invest in an Autonomous ergonomic chair this back-to-school sales season. Prioritize your child's posture for a healthier, more comfortable, and better productive study environment. 
ErgoChair Pro
ErgoChair Core
ErgoChair Plus
Desk Accessories
Autonomous understands the need for functional and well-designed accessories, which is why we're offering a wide range of items as part of our back-to-school deals. 
These include keyboards, monitor arms, cable trays, filing cabinets, fatigue mats, power docks, LED desk lamps, leather pads, wireless chargers, desk organizers, and more. 
Explore our huge selection of desk accessories to make your child's study sessions more comfortable and productive. 
Whether you're looking for fatigue mats to reduce tiredness or cable trays to ensure a clutter-free desk, Autonomous has got you covered with everything you need.
If you're not sure what to buy for your child, you can read our article on back-to-school gift ideas. We're here to make this back-to-school sales season worth your time and money!
Autonomous Monitor Arm
Autonomous Cable Tray
Autonomous Filing Cabinet
Autonomous Anti Fatigue Mat
Autonomous LED Desk Lamp
Autonomous Power Dock
Autonomous Microfiber Vegan Leather Desk Pad
The Office Oasis Magnetic Desk Organizer
Don't Miss Out on the Back-to-school Sales by Autonomous!
Whether you're looking for standing desks, ergonomic chairs, or desk accessories, Autonomous has a wide range of options to suit your child's needs. 
Improve your child's study environment by exploring our back-to-school sales. You're not only investing in products that will help with productivity, but you're also saving money with the massive deals we're offering!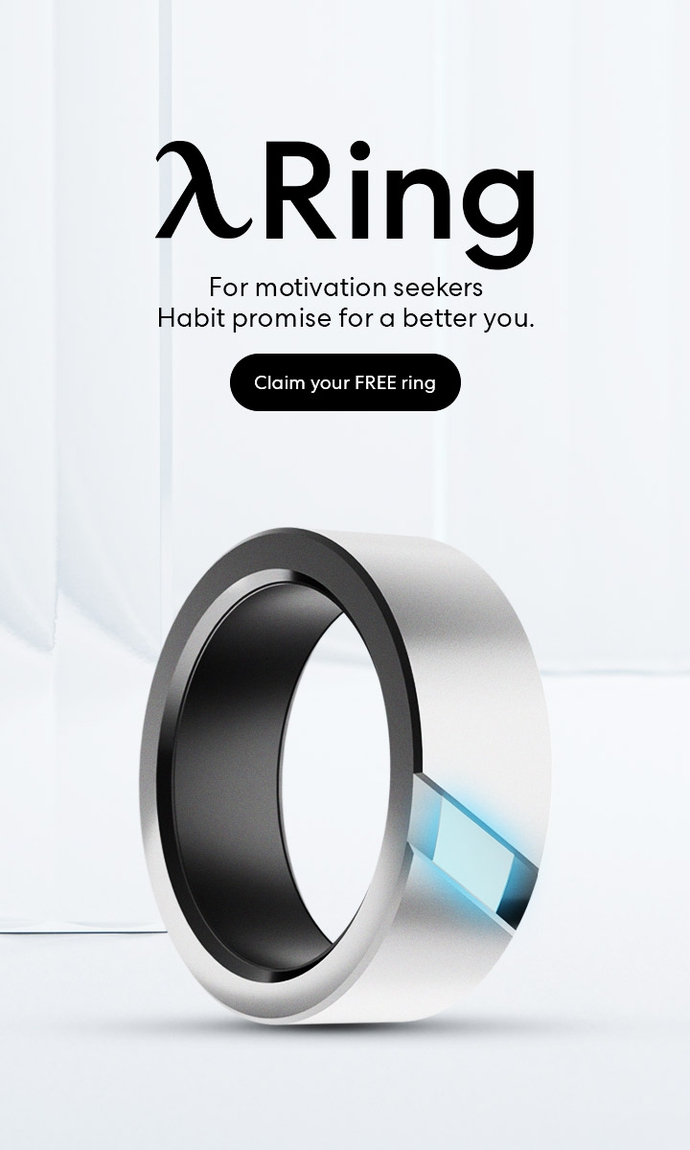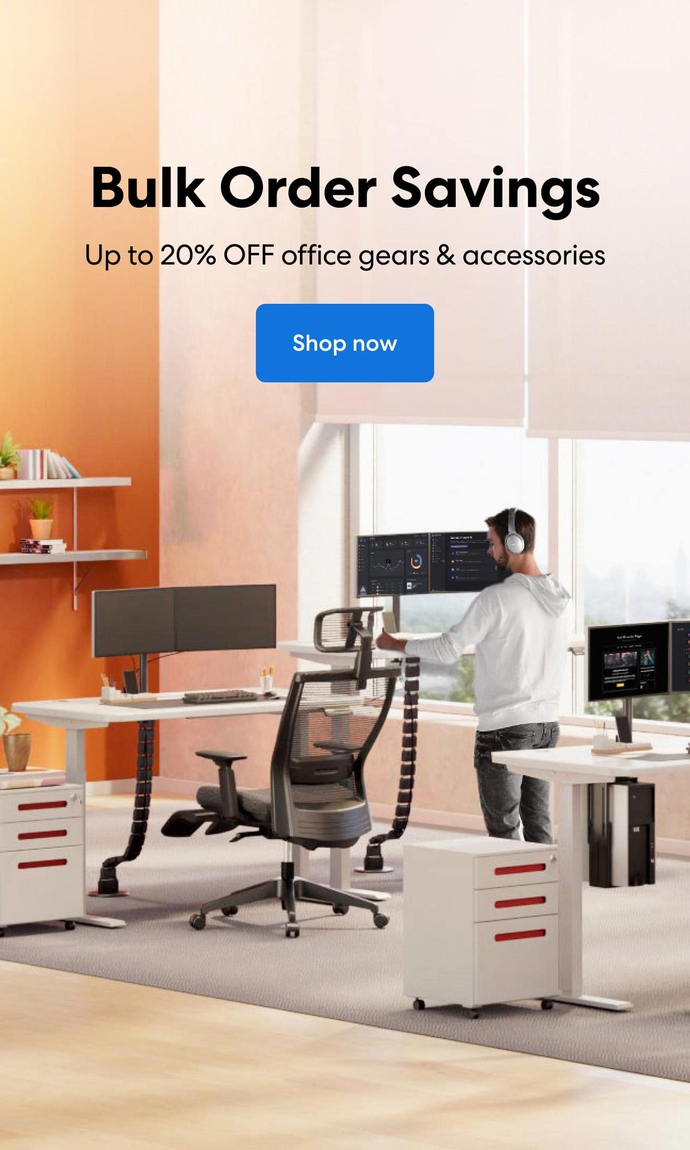 Subcribe newsletter and get $100 OFF.
Receive product updates, special offers, ergo tips, and inspiration form our team.