Smart Products
13 Custom L-Shaped Desk Ideas & Plans to Build Yourself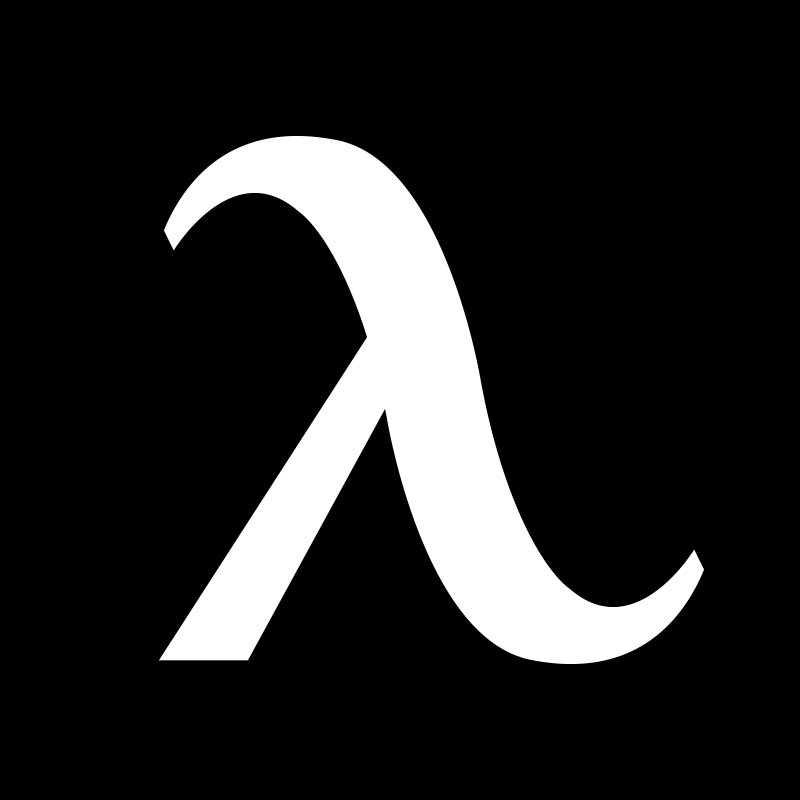 Autonomous
 | 
Nov 29, 2021
L-shaped desks are excellent fits for any room that needs an area for you to focus and be productive during your day. Working remotely has become the norm within society. If you're currently in a remote job and considering getting a new desk, consider a custom L-shaped desk to ensure you're meeting all your necessities.
The main problem remote workers face is not having the right equipment for being productive in their house. We're used to using our rooms and personal spaces for relaxing, which makes getting into the right mindset for working a huge challenge.
Overall, the best advice you can take to handle this situation is to set up a suitable workspace for your house. This way, you can avoid other things that might distract you during working hours.
A crucial element for building this space is the addition of your desk. This component brings everything together since it allows you to keep your items organized and aesthetically pleasing. Unfortunately, we don't always find our dream corner desk in our regular store around the block.
We want to make things as easy for you as possible, so we're here to bring you 13 DIY L-shaped desk ideas to upgrade your room. Let's learn build your own L-shaped desk and how to make L-shaped desk more creative with us!
13 Custom L-Shaped Desk Ideas & Plans
1. Use Autonomous' SmartDesk Corner & Frame Products
In case you want to make the most out of your custom L-shaped desk, you must ensure you're using high-quality products. First, you can purchase an Autonomous' frame for L-shaped desks if you want to do most of the work yourself.
On the other hand, if you're looking for a simpler solution, you may go to the SmartDesk Corner and get right to work!
2. Custom Made Office Desk
It's easy to make your own corner standing desk with a few simple materials: plywood, paint, and gorilla wood glue. You may cut and install the pieces together to create sturdy legs that resist the weight of any devices you place on top.
Moreover, you can make the best out of this desk by painting it with any color that you'd like, giving your room a pop of color and brightness.
3. Massive L-Shaped Desk
Overall, this custom L-shaped desk idea is best for those who plan to work with several people at once. This huge desk allows you to have enough space to set up many computers and optimize your workflow.
Additionally, this project is also a fantastic option for those who want to create an L-shaped gaming desk since it has enough space for your whole aesthetic gaming setup. It's comfortably wide, and you may be able to personalize it to your taste.
4. L-Shaped Floating Desk
Ditch the complete leg frames and make a lovely floating desk by adding angle brackets to your tabletop! This custom L-shaped desk style saves space and gives you more freedom to add accessories to complement your workspace.
It works perfectly as a minimalist L-shaped desk due to its simplicity in shape and design. It also allows you to move freely throughout the space beneath it.
5. Dual Height Desk
A two-level setup allows you to make the best out of your mobility and organize your office equipment in a much more ergonomic way. This double-height desk is perfect for using the high level while standing and the lower one while sitting down.
Both levels can be connected through a pipe to prevent accidents and stabilize the desk.
6. Ergonomic Desk
Angles are key to this custom L-shaped desk project since they are the only way to measure the body's ideal position when using it.
You can create slants in the wood to fit the direction of the wall perfectly and craft a keyboard tray that's at a comfortable angle for your arms to rest. You can also make sure to build space for all the required wiring so it doesn't ruin the final look of your room.
7. Steel Pipes Desk
Do you have any extra pipes laying around your house? Bring them around; they're going to become your next best friend once you set up this steel pipes desk.
Using steel pipes as legs gives the desk a firm foundation to work on and an industrial look if you're interested in that kind of urban aesthetic.
8. Standing Desk
Best for relieving back pain from sitting down for too much time, these kinds of desks can bring you all types of benefits. You can also use kee klamps if you plan on moving soon. This way, it's easier to take it apart and assemble it in a different space.
Electric standing desks are also an excellent upgrade for your work and gaming environments, especially for jobs in the tech area that need a more powerful setup.
9. Drawer Corner Desk
This beautiful custom L-shaped desk piece provides you with great storage by offering two sets of drawers on each side. The elegant design makes for an attractive option for bedrooms where you might give this handmade L-shaped desk multiple uses.
Neutral tones of paint suit it best. Regardless, pastels and textures are also great if you want to fit your room's current decoration.
10. Farmhouse Desk
Everyone loves a good old rural aesthetic, and this farmhouse built-in L-shaped desk gives you exactly that. Additionally, this desk project provides you with great storage, a shiny and polished look, and carefully cut-out sides that give the resistance we're looking for.
If you want to go for this idea, you only need to cut out and glue pieces of wood together to create the X frames and connect them to the edges.
11. Transformable Hairpin Leg Desk
This transformable hairpin leg desk is the perfect DIY custom L-shaped desk option for those on a budget. You only need two pieces of plywood and enough hairpin legs to assemble this desk.
It looks fantastic with plants surrounding it, which also brings more life and peace to your work area.
12. L-Shaped Desk - One Plywood Sheet
You don't need other materials than one plywood sheet, glue, and your favorite saw to go through with this project. The plywood sheet is going to become both the legs and the body of this custom L-shaped desk.
Overall, you can make this L-shaped adjustable desk fit any space within your house due to its small size and practical assembly.
13. L-Shaped Executive Desk
This handmade L-shaped desk provides you with mid-century vibes for your best vintage decor. It uses pure oak wood with a polished finish, and they're stuck together with wood glue. Remember to always leave some material to the sides when cutting the wood. That way, you can trim later on and get the best result out of it.
What Do You Need to Build a DIY L-Shaped Desk?
All of the examples above are just the inspiration to let your imagination free design-wise; if you need more, you can check out these DIY corner desk ideas. Now, it's time to get into more practical matters, here's an easy step-by-step guide to building the best L-shaped desk for your needs!
Step 1 - Assemble the Leg Frames: You need to create two leg frames for this project. Start with four vertical 2x4 pieces and four horizontal ones, attach two of each together to make the two frames required.

Step 2 - Add a Middle X

: This is a decorative step that gives extra style to your simple desk. Measure the wood pieces by holding up the frames assembled before and mark where you need to cut. Then, attach to each frame with nails and wood glue.
Step 3 - Create the Desk Base: Attach one frame to a 2x3 leg with a middle section of 2x4; then, attach this to the other frame doing the same procedure. Finally, use a central brace for better support.

Step 4 - Time for the Tabletop

: Drill down the 2x6s to the base and fill in any holes you might see with wood. Finish off by sanding your desk, and you're all done!
Making a DIY L-Shaped Desk - Pros & Cons
Building a piece of furniture like a DIY corner desk is no easy game, but it has pros and cons worth evaluating. Keep on reading to check them out!
Pros of Custom L-shaped Desk
You are only going to pay for the materials you need.

If you have something in mind, you don't have to worry about finding it in a store or explaining it to someone else. All you have to do is materialize it.

Making furniture can become an exciting way of spending your free time and expanding your creativity. You can also share this time with your family and friends.
Cons of Custom L-shaped Desk
Carpentry is not an easy task.

Building

home office furniture takes a lot of time; it's a full-time job for some people, and you may even need to dedicate a few days to your project if you want to create a desk with the dimensions you need.

Handling carpentry machinery requires several safety rules to be followed since it's extremely easy to hit, cut, or damage yourself with those tools.

The money you can save by not buying a pre-made desk may have to be spent on tools, a workshop, and the required training to build it.
L-Shaped Desks vs. Straight Desks
These are the most popular types of desks that you are going to find in the market today, but how can you be sure of which one works better for you? Let's find out with this analysis!
L-Shaped Desks
They allow better use of space since they occupy almost the same amount of space as straight desks do and give the illusion of having a wider room.

These desks support your arms while you're working and prevent you from having to reach out too much to find what you need.

You can organize all your computer setup on one side while resting any other work-related or decorative elements on the other.

You become more productive when having everything you need close to you. It is also suitable for multitasking since you can have two different workspaces on each side.

It can look cluttered due to its design. It's challenging to achieve a completely minimalist style. Nevertheless, it can be possible with enough work.

Hiding all the cables you might need for your

minimalist desk setup can get a bit messy, especially if a side of the table doesn't have power outlets available.

They work better on corners, so you might not be able to place them anywhere else.

They are more challenging to carry around and switch positions from one place to another without causing any damage.
Straight Desks
They are best for minimal needs and functional environments.

They give off an aesthetically-pleasing, minimalist look since everything is organized in just one place.

They look good in almost every place you fit them, whether that is next to the wall, in front of a window, or in the middle of the room.

Cable management comes off a lot easier since it only allows a few devices to be installed on it.

These desks tend to be very large; hence, you often need a wider area to place them.

They offer a limited work area since they are only suitable for minimal setup requirements.
Bottom Line
Now that we've been through every aspect regarding DIYing your L-shaped table, we invite you to check out Autonomous' inventory of customizable smart desks. These desks have that professional finished look that you may be looking for, and they're specially made to meet all of your aesthetic and ergonomic expectations.
Take a closer look at Autonomous' products and the variety of materials we use to create them. Get ready to improve your productivity in the best way possible!
Hey, you have special pricing through your company.
Get exclusive rewards
for your first Autonomous blog subscription.
WRITTEN BYAutonomous
We build office products to help you work smarter.
Coming at You Live from Autonomous' Social Media!