Workplace Inspiration
5 Best Accessory Dwelling Unit Builders in California

Autonomous
|
Feb 15, 2023
810 Views
Even if you are a huge fan of DIY projects for your home, building an ADU will still require a contractor or simply an ADU builder. This is because there are certain laws, regulations, and lots of things to take care of when you are on your project for building a backyard ADU or a studio shed for rental or personal purposes.
That being said, it is only wise to hire the right ADU construction company that guides you on building a shed (for future needs) and listens to you when it comes to the best ADU interiors and type of modern shed you are planning. In this article, we will cover some of the best ADU builders in California for your prefabricated ADU project or a portable shed that you want to use for multiple purposes in the future.
Top 5 ADU Builders in California
1. Autonomous
It's Autonomous's era, and we all are living in it. Autonomous started as a home and professional office furniture store. With their knowledge and research on workplace ergonomics, Autonomous has taken an innovative approach toward the best work-life balance solutions. With Autonomous backyard studios, you can easily and inexpensively (the most desired feature) build your prefabricated ADU in the backyard. They offer multiple types of sheds: pre-built and even customized ones matching your needs.
Autonomous offers everything from portable sheds to wooden sheds, prefab studios to just a pod structure. Their sheds eliminate the need for a foundation; hence, you will be investing your money in a structure with doors, windows, insulation, electric connections, and fire safety measures. You can also hire Autonomous builders to build and design an ADU for you from scratch.
Dimension
106" W - 155"L x 106.3"H
Material
Exterior: Vinyl layer
Interior: Eco-friendly honeycomb paper
Frame: Steel
Include
A closet, desk, bookshelf, TV stand, a foldable coffee table and convertible sofa bed
Minimum wattage
150W
Lighting
3 color modes
Warranty
1 year
2. Acton ADU
One of the best and most renowned San Jose ADU Builders, Acton ADU is a full-design, modern construction company specializing in accessory dwelling units. They have kept ADU construction as their identity; hence, you can find some specialists over here. Headed by Stan Acton, the company has its name, so he is careful about maintaining an image that flourishes positively among the customers. They offer readymade ADU plans in various sizes to ADU that can be customized. They have services in over 20 cities, and they are also well aware of the country's laws and zonal laws in that particular locality.
3. Connect Homes
The Connect Homes ADU builders offer great solutions for attached, detached, garage, or garage to ADU conversion solutions. They aim to provide efficient designs that reduce electric costs because of their top-notch insulation despite extreme weather. They also take environmental sustainability seriously. Connect home also focuses on minimizing the material shipping cost, which is often a huge cause of stress for homeowners designing their ADU.
You can learn about affordable, quick, easy, and green ADU solutions at connecting homes. While most construction companies only offer single-person ADU facilities, with connected homes, you can get designs as large as four-room structures with attached bathroom and kitchen designs. Connect Homes is also known as one of the fastest companies, with around two months of the turnover timeline.
4. BMF Construction
To offer top-notch construction services in California, BMF Construction has the ideal combination of educated, competent team members, cutting-edge techniques, fresh materials, and inventive designs. They are among the top five because of their high-quality craftsmanship and raw materials. The company provides new construction and remodeling services for residences and commercial buildings. ADUs, decks, granny sheds, and other extensions are also built on demand.
The 1980s-era organization has extensive experience designing and constructing structurally sound buildings all around the nation. There is no surprise in their popularity in ADU. BMF produces visually appealing attached and detachable ADUs. It has offered structures that can serve as intergenerational spaces, retreats, and backyard additions like conservatories.
5. Cover
It is safe to say that cover has reinvented the way backyard construction takes place. The company has merged modern and conventional practices with professional architectural designs to deliver lasting structures. From consultation to design and standing a whole structure, cover streamlines the entire process and completes it for you. Also, one of the best things about the cover is that before getting on board with real and physical changes on your site, they start with software evaluation and computer simulation of your area to find the best design for backyard ADU.
How to Choose the Best ADU Builder For You?
With the chance to do more with your home and expand your living space at half the cost of a new home, ADU is popular in California for all the right reasons. But as you might be too excited about your new ADU project, don't forget that ADU building keeps a lot online. What if your structure isn't passed legally or the construction doesn't come about as planned? To avoid all these issues, it is important to choose the right ADU builder for you.
Hence opt for an ADU service with lots of experience in this process. The company should be well aware of each region's state and zonal laws. They should be transparent about the company's entire cost, the type of raw material used, and the shipping costs of these materials. Lastly, don't forget to check the customer reviews online or better to speak in real-time with previous customers.
FAQs
How Long Does It Take to Build an ADU?
The time taken in the construction of an ADU depends on various factors. Foremost, It is dependent on the fact that whether you are having a conversion or a build-up from scratch. Secondly, a design's type, design, and complexity will also add to the time frame. In basic cases, ADU construction takes 9 to 14 months.
Can I Add an ADU on My Property?
California law has provided a lot of flexibility regarding allowing ADU on your property. The secondary factor includes the zonal laws in your region. And with the recent development, California law has allowed even two ADU on a single property provided that certain conditions are met.
How Much Is It to Build an ADU?
With all the amenities of a single-family home, ADU will cost around $400K. The cost also depends on the design, furnishing, and the process start point. However, some basic ADU designs can cost around $250K too.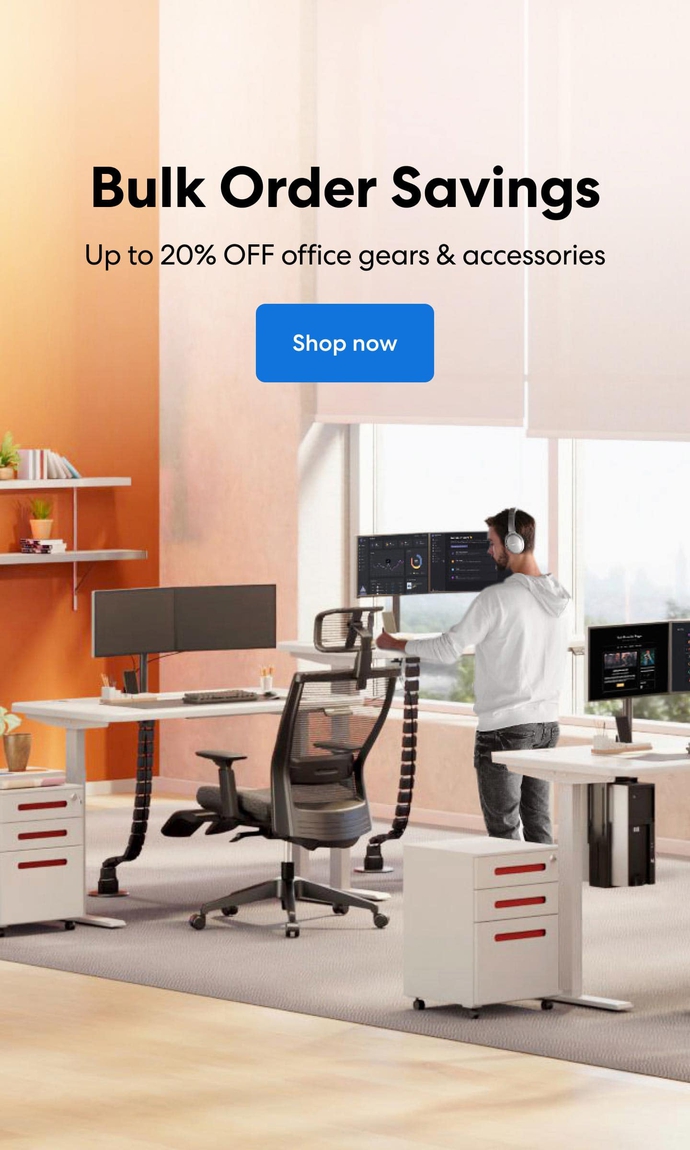 Subcribe newsletter and get $100 OFF.
Receive product updates, special offers, ergo tips, and inspiration form our team.