Workplace Inspiration
How to Make a Stylish and Attractive U-Shaped Office Layout

Autonomous
|
May 5, 2022
2,447 Views
Planning an office space is a hectic task and requires lots of brain. You have to consider multiple things, entailing dimensions, your office size, its décor, and on top of all that, your productivity. A U-shaped office layout, however, seems to have every quality that is required in an office. From productivity to space-saving, the U-shaped home office offers you with all.
Nevertheless, the tricky task here is the execution part. Everyone is not aware of how to design a u shaped office, nor are they aware of the suitable U-shaped office furniture that would work well for their office space.
These office workers need a detailed execution plan that will help them judge how they are supposed to design their all-new U-shaped executive office setup. We understand that it is tough to find a step-by-step guide that tells you how to create a U-shaped home office. That's why we came up with the idea of doing so.
We have shared a complete guide on how you can plan your U-shaped home office on your own. It will be better if you go through it once before you plan your home office layout.
How to Make a Stylish U-Shaped Office Layout
Dedicate a Specific Workspace and Measure its Dimensions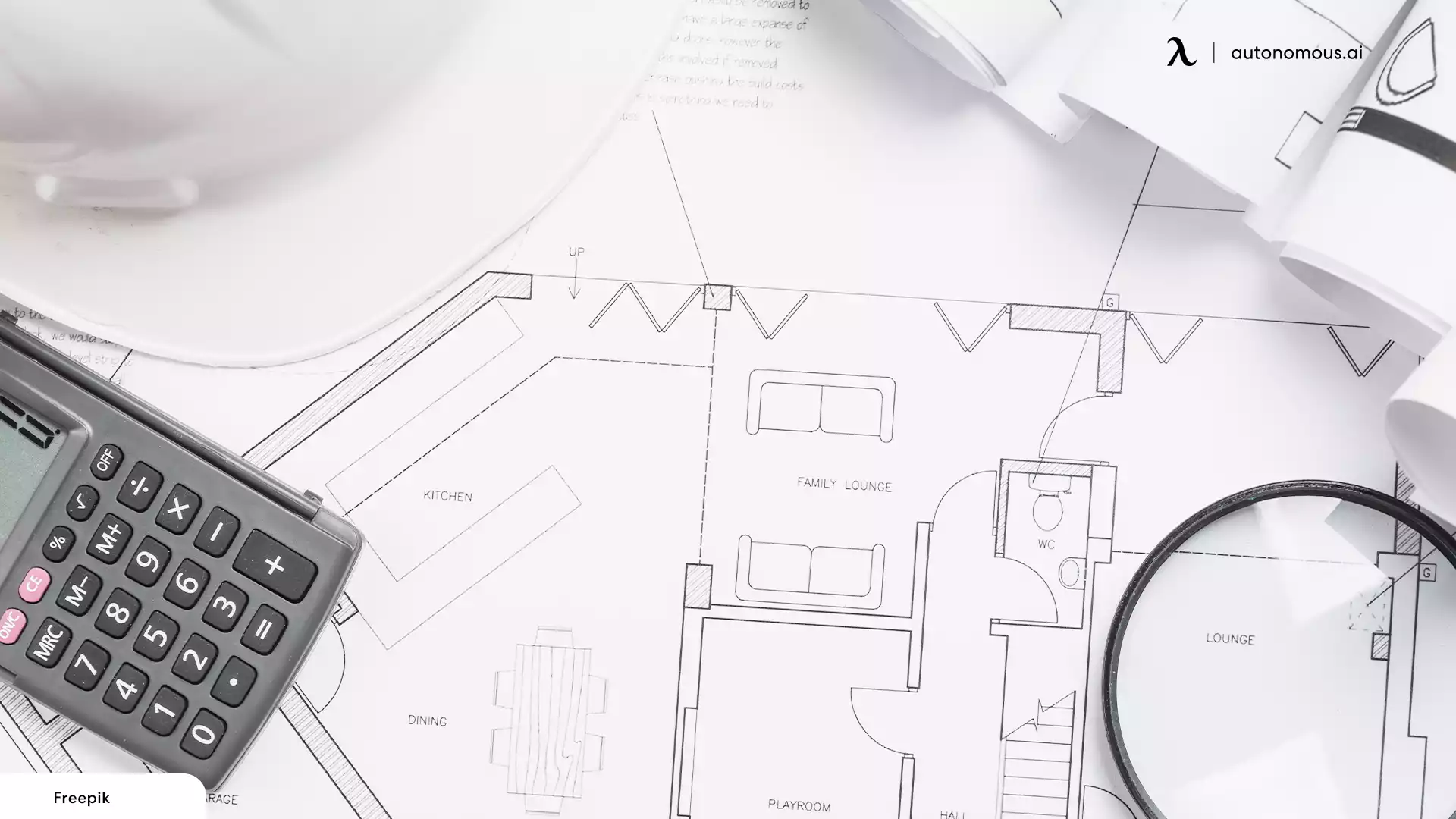 The first thing that you are required to do is select the space that you are planning to dedicate for your workspace. It is ideal to have a specific space for office work because that makes it easier for you to have a better focus on your work.
Not just this, selecting the workspace space before anything helps you have an idea of the dimensions of your workstation's layout. This is probably the second most important thing you are supposed to do when planning your U-shaped home office.
So, measure the dimensions of the selected space to evaluate which home office furniture would be the best fit and how you will place it to get the desired layout. 
Bring U-Shaped or L-Shaped Desks or Make One on Your Own
Once you have calculated the dimensions, the next important thing is to fill up this space with the right office furnishings. The ideal choice would be a couple of L-shaped standing desks. On one hand, you may think of buying them. On the other hand, you might be interested in making one on your own.
There are multiple remote workers who love creating their office layout independently. So, the DIY L-shaped desks are a better choice for them. If you are among those remote workers, you should look up for L-shaped desk ideas to have a little know-how of the right way to create a U-shaped desk's layout on your own.
Ideally, if you have a larger workspace available for your home office, you can think of getting two l-shaped desks and placing them in u shape to get the u shaped home office. Nevertheless, you can look for certain U-shaped office furniture to place in this space and get your job done.
If you have a lot of desk accessories and there is not much space around your workspace to store these accessories, you should go for a large U-shaped office desk. Office workers also think of going for the large desk option when they have to share the workspace with someone. So, if that is the case with you, you may think of going for the large U-shaped executive desk for your office work. 
Couple L-Shaped Desk with a Standing Desk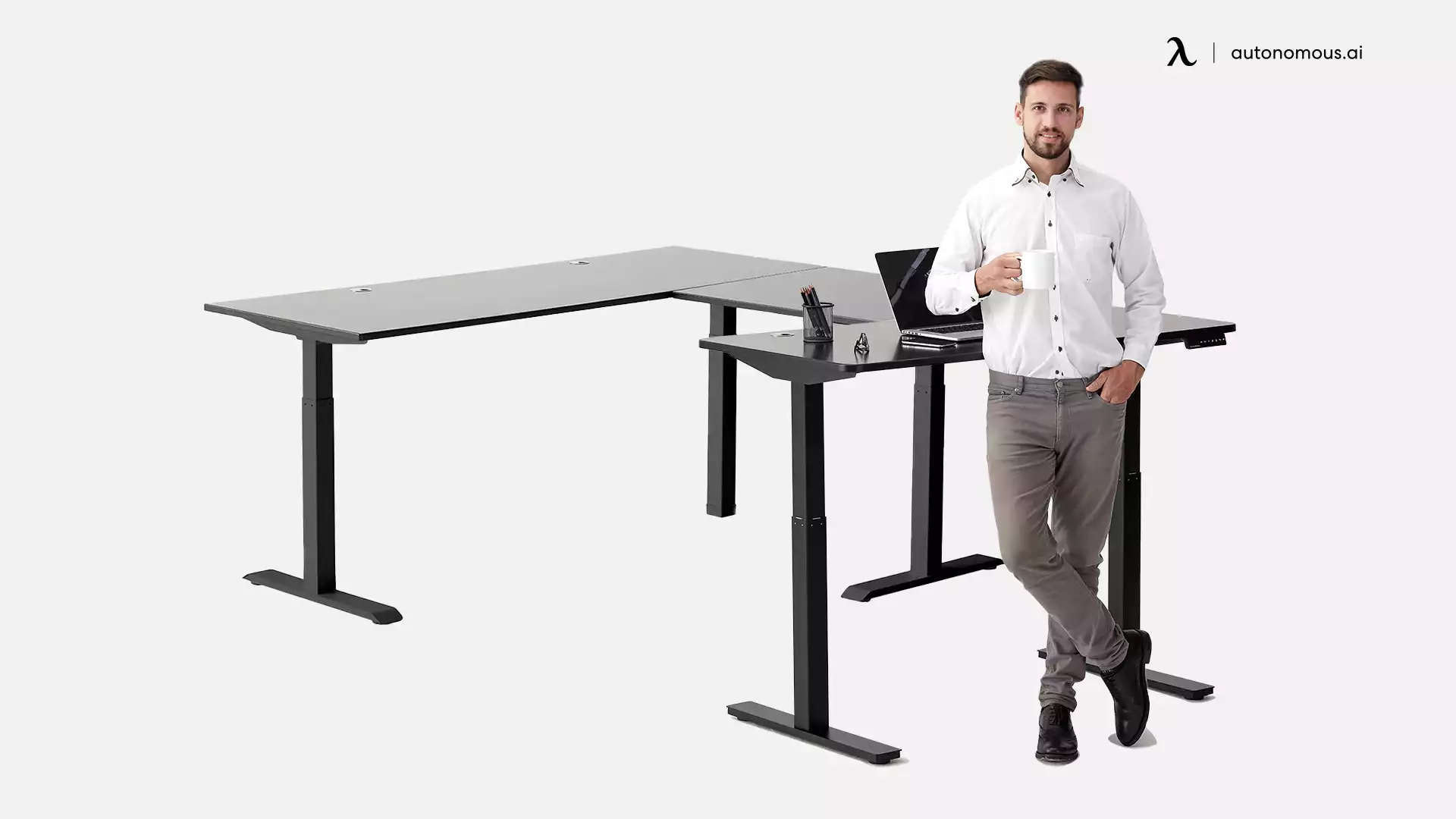 It is not possible for every office worker to have a big space for office work, especially if they are working remotely. So, having two L-shaped desks to create a U-shaped office layout would not be possible for these office workers.
In such a case, coupling an adjustable l-shaped desk with a standing desk to create the desired U-shaped home office would be ideal. This setup will take comparatively lesser space, yet it will provide you with enough desk space to place all your necessary desk accessories. 
Decide Where to Place the Desk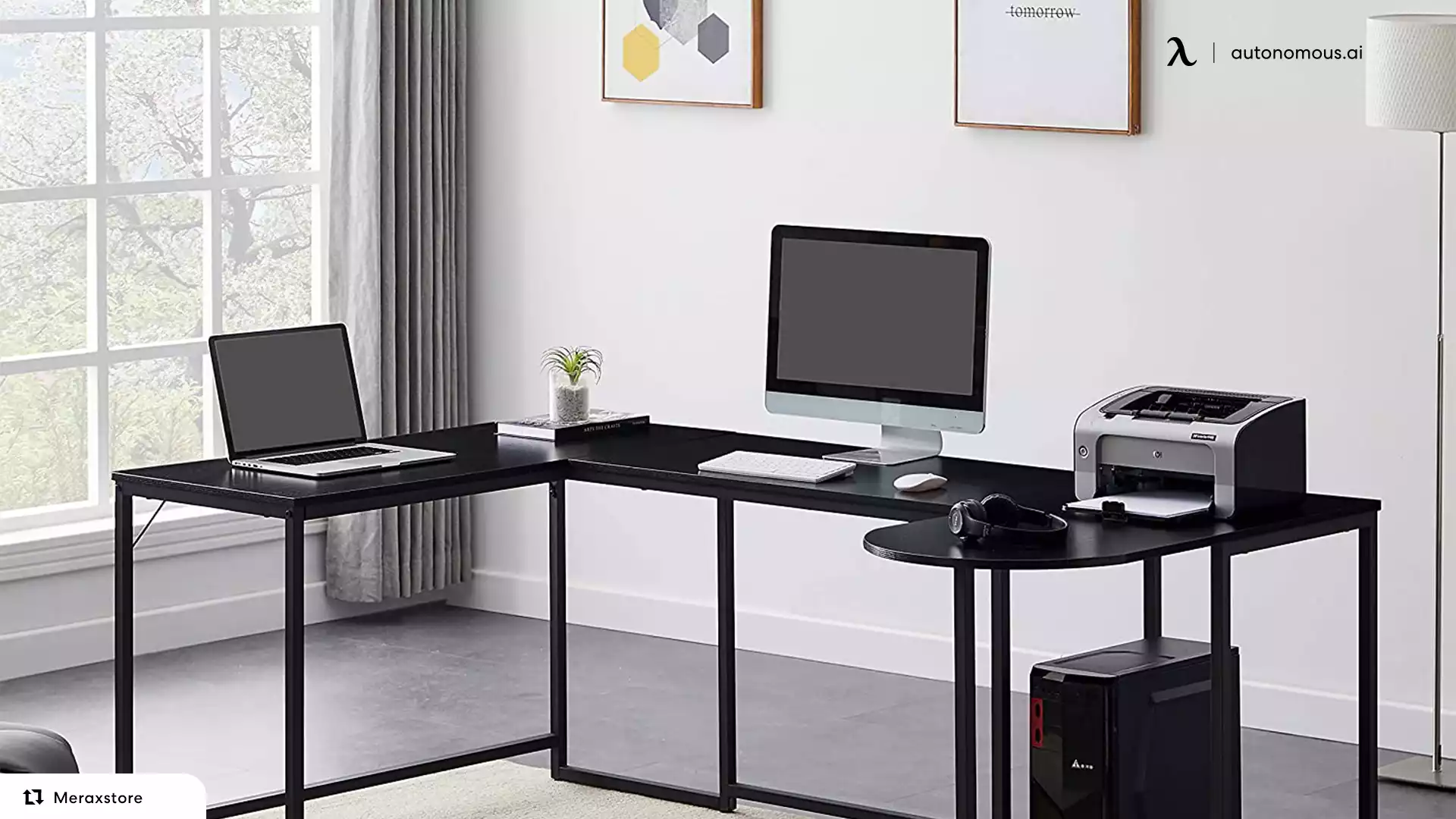 Selecting the spot for placing your U-shaped executive office desk is as important as it is selecting the right space for your workspace. You must select a spot that has the best lighting, preferably natural lighting. However, this is where the tricky part comes. Albeit the source of natural light is awesome for your work, it may put an unnecessary glare on your screen, cause optical damage, and break your focus.
Therefore, it is vital to place your desk at an angle from the window, such that it does not put any glare on your monitor's screen. You may consider a feng shui office layout in this regard, as it helps you understand the best position to place your desk. 
Make Your Workspace Green
Adding some greenery to your workspace is a great idea, irrespective of the layout that you wish to adopt. This is because plants help in promoting better health and wellbeing in your workspace. There are studies that show how plants help improve your productivity and, in some cases, your efficiency as well.
If you observe the ideal office layout ideas, they all promote greenery and encourage you to have some plants placed in your workspace. So, it won't be wrong to say that placing a plant in your workspace will give the final touch to your U-shaped office layout. 
End Note
That's all from our side! We hope this article gives you a holistic view of how you are supposed to plan a U-shaped home office. So, follow these guidelines and create your personalized u shaped home office today!
Video ads for product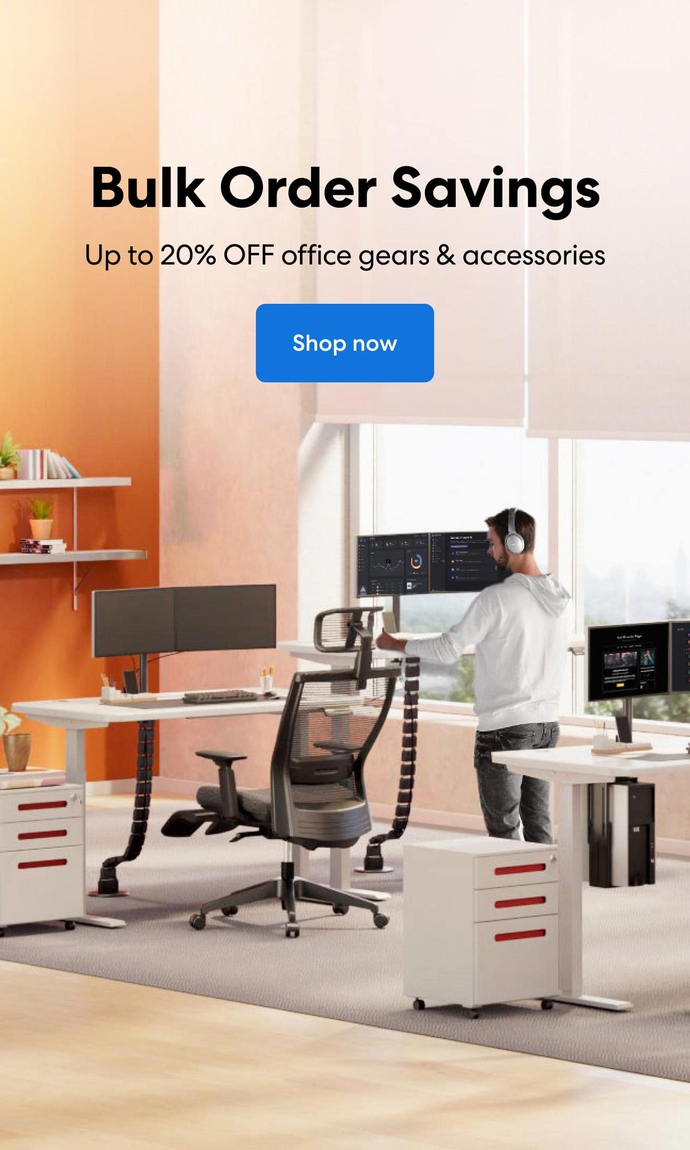 Subcribe newsletter and get $100 OFF.
Receive product updates, special offers, ergo tips, and inspiration form our team.