Workplace Inspiration
Most Beautiful Farmhouse Office Ideas with a Loft for a Modern Backyard

Autonomous
|
Jan 27, 2023
786 Views
These farmhouse office ideas have a charming and rustic appeal that can bring a touch of the countryside to any home. If you have a backyard and you're looking for a unique and functional way to use the space, a farmhouse office with a loft could be the perfect solution.  
This type of structure combines the traditional elements of a farmhouse, such as wood beams and a pitched roof, with a modern twist, such as a loft area that can be used as a workspace or a guest room.  
In this article, we will explore some inspiring farmhouse office ideas with a loft for your modern backyard. Whether you want a standalone structure or an addition to your existing home, there are plenty of options. 
This farmhouse home office is a game-changer in home office design. It offers a cozy yet productive setting for you to work in, all while adding value to your existing home or farmhouse.  
Farmhouse Backyard Office Exterior
If you're looking to spruce up your backyard and add some functionality, a farmhouse home office might be just what you need. 
Not only will it give you a dedicated space to work, study, or pursue creative projects, but it can also be designed to complement the look of your home.
A farmhouse home office can be a charming and functional addition to any backyard, providing a serene and stylish place to get things done. Plus, the rustic, countryside feel of a farmhouse-style office is sure to add a touch of charm and character to your outdoor space. 
Backyard Office Ideas to Try
When it comes to building the exterior of your backyard office, prefab homes are the way to go. These prefabricated buildings are quick to set up and can add a modern touch to your yard. To help you find the right one, we have drawn up a list of recommendations. 
Here are some backyard office ideas for your farmhouse office shed: 
1. Autonomous WorkPod
Enter the WorkPod, a sound-insulated home office pod where you can focus and be productive. The floor all the way to the ceiling glass doors provides a sense of openness and freedom, so you never feel confined.  
With the WorkPod, you can leave the office behind and enjoy the convenience of a zero-commute work environment. This workspace has everything you need to succeed, including a SmartDesk Connect and ErgoChair Plus for the ergonomic setup and an anti-fatigue mat to keep your feet comfortable while standing.  
Whether you're tackling a project or just looking for a creative outlet, the WorkPod provides the perfect space to live your life to the fullest. 
Dimension
103"W x 142.5"L x 92" - 125.5"H
Material
Exterior: Composite wood
Interior: Plywood wooden frame
Frame: Steel, M300 cement
Include
SmartDesk Pro, ErgoChair Plus, Cable tray, Filing Cabinet, Dual Monitor Arm, Anti-fatigue Mat
Minimum wattage
100W
Weight capacity
2.9 tons
Color
Black, White
Warranty
1 year
2. Autonomous StudioPod
The StudioPod is a backyard haven prebuilt studio that offers all the convenience and functionality of a home renovation without disruptions or headaches. This compact structure includes a desk, closet, TV stand, bookshelf, a convertible sofa bed, and a foldable coffee table, making it a versatile option for working, living, and playing.  
You can use the StudioPod as a home office, an extra living space, or even rent it out on Airbnb when you don't need it. It's your private backyard retreat, ready to meet your needs. 
Dimension
106" W - 155"L x 106.3"H
Material
Exterior: Vinyl layer
Interior: Eco-friendly honeycomb paper
Frame: Steel
Include
A closet, desk, bookshelf, TV stand, a foldable coffee table and convertible sofa bed
Minimum wattage
150W
Lighting
3 color modes
Warranty
1 year
3. Autonomous Pod
The Pod is a straightforward, flexible, and cost-effective way to add extra living space to your home. You can set it up and be ready to use within a day, making it a quick and easy solution for expanding your housing options.  
By transforming your backyard into a multi-functional professional or leisure space, the Pod provides additional space without expensive home renovations. It's the perfect designated area for whatever you need most, whether lifting weights, practicing yoga, or participating in online fitness classes.  
The Pod is a prefab accessory dwelling unit spacious enough to accommodate your indoor fitness routine and any other activities you enjoy. 
Dimension
103"W x 142.5"L x 92" - 125.5"H
Material
Exterior: Composite wood
Interior: Plywood wooden frame
Frame: Steel, M300 cement
Weight capacity
2.9 tons
Minimum wattage
100W
Color
Black, White
Warranty
1 year
4. Plants Prefab
These prefab ADU homes prioritize sustainability, using the LEED program as a foundation for optimal performance. These structures are built with resource conservation and water efficiency in mind and are designed to be highly energy efficient.  
You can use it as a comfortable living space or customize it as a prefab office. While the high-quality interior design and luxurious amenities may make these prefabricated backyard ADUs a bit pricey, the comfort and energy efficiency make them worthwhile.
5. Studio Prefab
This modern backyard studio can provide a solution for various needs, such as creating a home gym, a private retreat in the backyard, or a comfortable living space for aging parents.  
These types of ADUs come in various designs and exteriors to suit your preferences and budget and can significantly enhance the comfort and coziness of your home. 
6. QualitySheds
QualitySheds offers a backyard studio design that is both affordable and contemporary. This home office option is perfect for those who want to personalize their space with the ability to modify the size and appearance.  
If you have limited space in your backyard or garden and need a compact internal area, this may be the ideal choice, especially if you are in California. It is highly rated among backyard studio sheds in the state. 
7. Buhaus
Buhaus, a company based in Malibu, has designed a luxurious live/work ADU that can function as both an office during the day and a bedroom at night with a Murphy bed.  
This studio shed kit boasts large folding panels allowing plenty of natural light and outdoor views and has 160 square feet of indoor and outdoor living space.  
With a base price of $96,000, the ADU comes fully equipped with all finishes, custom built-ins, and appliances. It is both wildfire-resistant and off-grid compatible. 
8. Penalized ADU
Panelized ADUs differ from modular units in that they are constructed on-site rather than entirely manufactured and delivered. When you opt for a panelized ADU, the sections will be delivered by a flatbed truck and assembled by a construction team. 
This type of accessory dwelling unit kit is a popular choice because it allows for more flexibility in terms of design, with multiple sets of plans available and the option to use methods from your architects.
9. Backyard Shed House
Owning a studio cabin kit can allow you to build the perfect outdoor office, conveniently located right outside your front door can be very beneficial, which is why many people choose to invest in such a possibility.  
If you have an extra room in an existing shed, you may want to consider the trend of having your backyard studio, which can be a sleek and modern shed house. This type of property can be an excellent addition to your home. 
10. Summer House
With summer house ideas like these, consider using a box shape and incorporating elements such as white and black in the exterior.  
Incorporating glass in the door and windows can create a bright and welcoming atmosphere, and for a classic look, opt for white furniture and seating inside. 
Farmhouse Backyard Office Floor Plan
Here is an example of a farmhouse backyard office plan. 
First Floor Plan
As you step through the doors, you will be greeted by the office space on the main floor. At the center of the room sits an island table, with a large window behind it offering a beautiful view of the backyard.  
You can fold this window outward to connect to the covered patio, turning the space into a makeshift bar. The office is filled with natural light, thanks to large windows that cover nearly 40% of the walls on either side.  
An abundance of sunlight creates a bright and energizing atmosphere that promotes productivity and creativity. Whether you are working on a project, catching up on emails, or simply enjoying the sunshine, this office is beautiful. 
Second Floor Plan
As you make your way up the wooden ladder and enter the loft, you will be welcomed by a warm and welcoming space. This farmhouse backyard office area is perfect for anyone looking for a quiet place to rest and recharge after a long day at work or a place to socialize with friends and loved ones.  
The loft boasts a beautiful cathedral ceiling that adds an element of exclusivity to the space. At the same time, narrow windows on either side of the walls allow plenty of natural light to flood in, creating a bright and comfortable atmosphere.  
At first, the low ceiling height may seem intimidating, but it only makes the space feel even cozier and inviting. Whether you need a peaceful retreat or a place to kick back and relax, this loft is ideal. 
Farmhouse Backyard Office Interior
The interiors of these modern farmhouse shed offices are a perfect blend of simplicity and functionality. The light-colored wooden flooring, unembellished window and door frames, and other understated elements all contribute to spaciousness in the compact space.  
Every element must be carefully chosen and designed to maximize the room's utility, making it the perfect place to work and meet your needs. After all, you'll be spending a considerable amount of time in your office, so you must ensure that it is just as ergonomic as it is visually appealing. 
Here are a few Autonomous products you can use to design your interior. 
1. Autonomous CompactDesk Pro
This adjustable standing desk has some impressive features. Its height can be easily adjusted from 26.2" to 52" to suit your needs, and it has a spacious desktop measuring 43 "L x 24 "W with pre-drilled holes for added convenience.  
With four programmable settings, you can customize the desk to your preferences. It is powered by an upgraded electric dual motor and operates quietly at just 40 dB.  
The desk also has an improved load capacity of 310 lbs and is constructed with a solid steel frame for added durability. It comes with a generous seven-year warranty for added peace of mind.
Top dimension
43"L x 24"W x 1"H
Frame dimension
27.5"W x 40" - 73"L x 26.2" - 52"H
Materials
Top: Warp-proof MDF wood
Frame: SPCC steel
Colors
Top: White, Black
Frame: White, Black, Grey
Weight capacity
310 lbs
Warranty
7 years for frame
1 year for top
2. Autonomous Desk Mat
This desk pad is made from 100% recycled materials, specifically shavings of oak cork trees that have been harvested responsibly.  
Harvesting cork does not harm the tree and can even prolong its life. In addition to being environmentally friendly, the desk pad also protects the surface of your desk from scratches and other damage. 
| | |
| --- | --- |
| Dimensions | 31.5"L x 15.7"W x 0.1"H |
| Materials | Natural cork - 100% recycled materials |
| Warranty | 6 months |
3. FinerCrafts Standing Mat
This floor mat has several features that make it both functional and stylish. The beveled edges allow for a smoother transition when stepping on or off the mat, while the shark grill design on the bottom provides anti-slip protection.  
The mat is made of 100% polyurethane, giving it a premium soft touch. It is also easy to clean, making it a practical choice for any home or office. 
| | |
| --- | --- |
| Dimensions | 26.8"L x 20.9"W x 2"H |
| Materials | 100% Polyurethane |
| Colors | Black |
| Warranty | 5 years |
4. Pixio Monitor
Pixio's monitor is a flat, thin bezel display measuring 24 inches and boasts an FHD resolution of 1920 x 1080p. With a lightning-fast 165Hz refresh rate and compatibility with AMD Radeon FreeSync Premium and G-Sync technology, it is sure to provide an immersive and seamless gaming experience. The monitor's high-quality display and advanced features make it a top choice for gamers. 
Dimensions
With stand: 24.17" W x 20.68" H x 7.28" D
Without stand: 24.17" W x 13.95" H x 1.34" D
Front bezel size
24.2" x 0.65"
Display Size
27"
Light Source
ELED Edge
Resolution
2560 x 1440
Frequency
100Hz
Item weight
13.99 lbs
5. Karnox Slate Gray Gaming Chair
This Karnox gaming chair combines style and functionality with a luxe gray Fabric and rich PU leather exterior wrapped around high-density foam.  
It includes a head and lumbar pillow for added comfort and has a seat tilt and adjustable height features for a personalized fit. The chair's sleek design and performance-enhancing features make it a standout choice for any gamer. 
Dimensions
21.7"L x 19.7"W x 50.4" - 53.9"H
Seat height
18.1" - 21.7"
Materials
HD mould shaping foam & pillow
Foam head
Standard steel frame
PU leather & Fabric upholstery
Carbon fiber armrest: surface
Class-4 gas lift
Nylon & Polyurethane base
2.5" PU caster
Colors
Dark Gray, Light Gray
Weight capacity
300 lbs
Warranty

Frame: Lifetime
Accessories & components: 2 years
Final Thoughts
Farmhouse offices with modern farmhouse shed with a loft are a stylish and practical way to add a workspace or guest room to your backyard. From standalone structures to additions to existing homes, there are many options to choose from that will fit your needs and style.  
Whether you prefer the traditional charm of a classic farmhouse or a more modern and minimalist approach, a farmhouse office idea with a loft will suit your taste.  
By incorporating elements such as wood beams, pitched roofs, and natural materials, you can create a space that feels like a valid extension of your home and enhances your backyard's overall look and feel.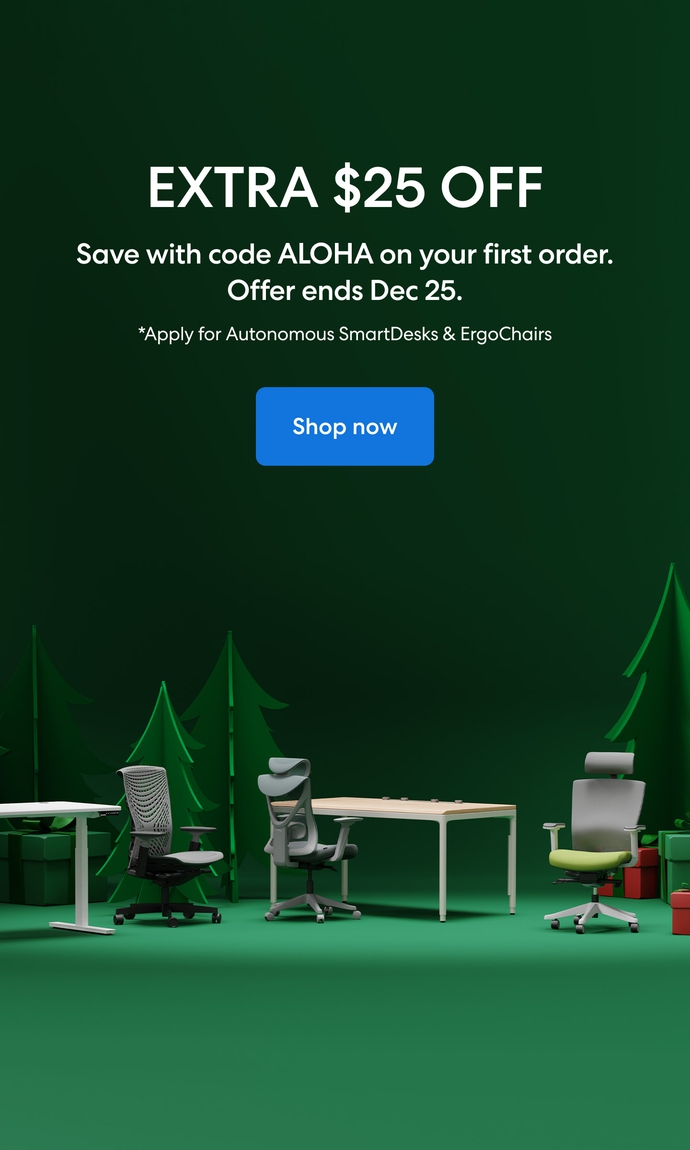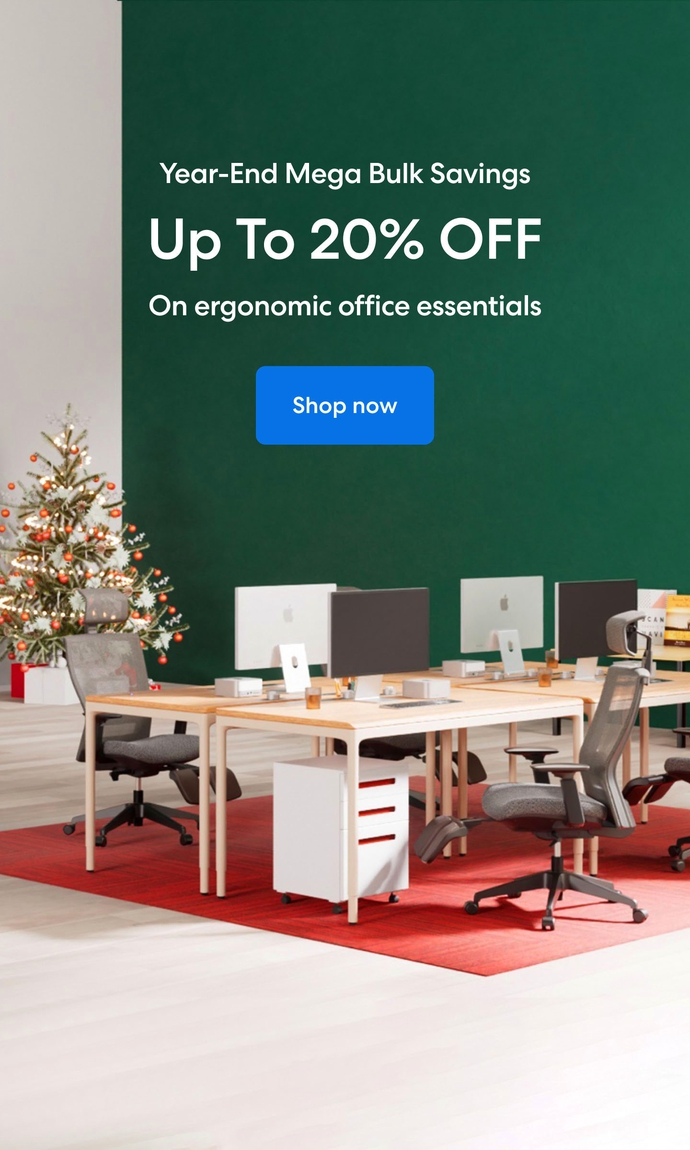 Subcribe newsletter and get $100 OFF.
Receive product updates, special offers, ergo tips, and inspiration form our team.