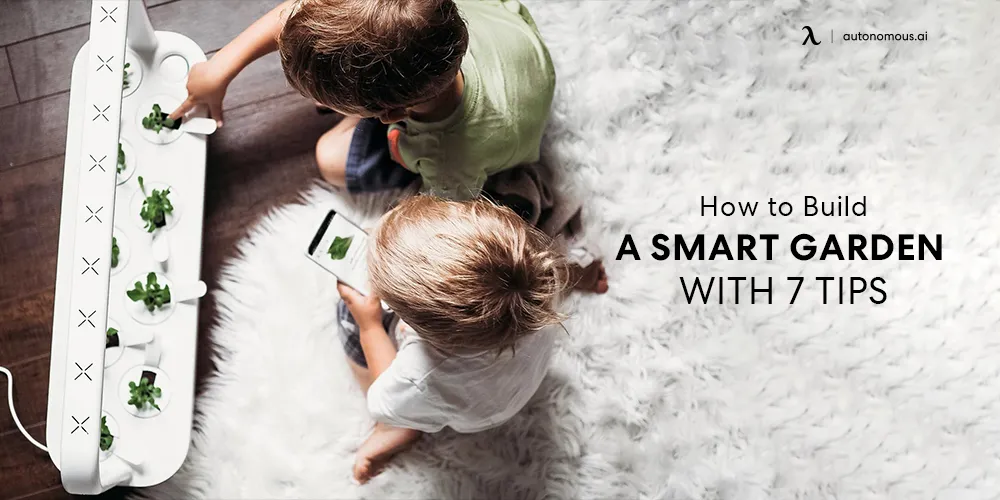 Workplace Inspiration
Let's Learn How to Build a Smart Garden with 7 Tips

Autonomous
|
Aug 9, 2022
2,400 Views
Gardening is highly intuitive once you hack your way into a greener thumb. However, if you're struggling to keep things alive in your garden or forgetting to water your plants, a smart garden is the best solution. Smart gardening provides watering reminders and growing lights, among other things, to help gardeners have an almost foolproof blueprint for growing plants. 
It takes advantage of technology around us to save time, money, and energy. Before looking at various types of smart garden techniques, and inventive ideas you can take home, let's look at smart gardening in detail. 
What Is Smart Gardening?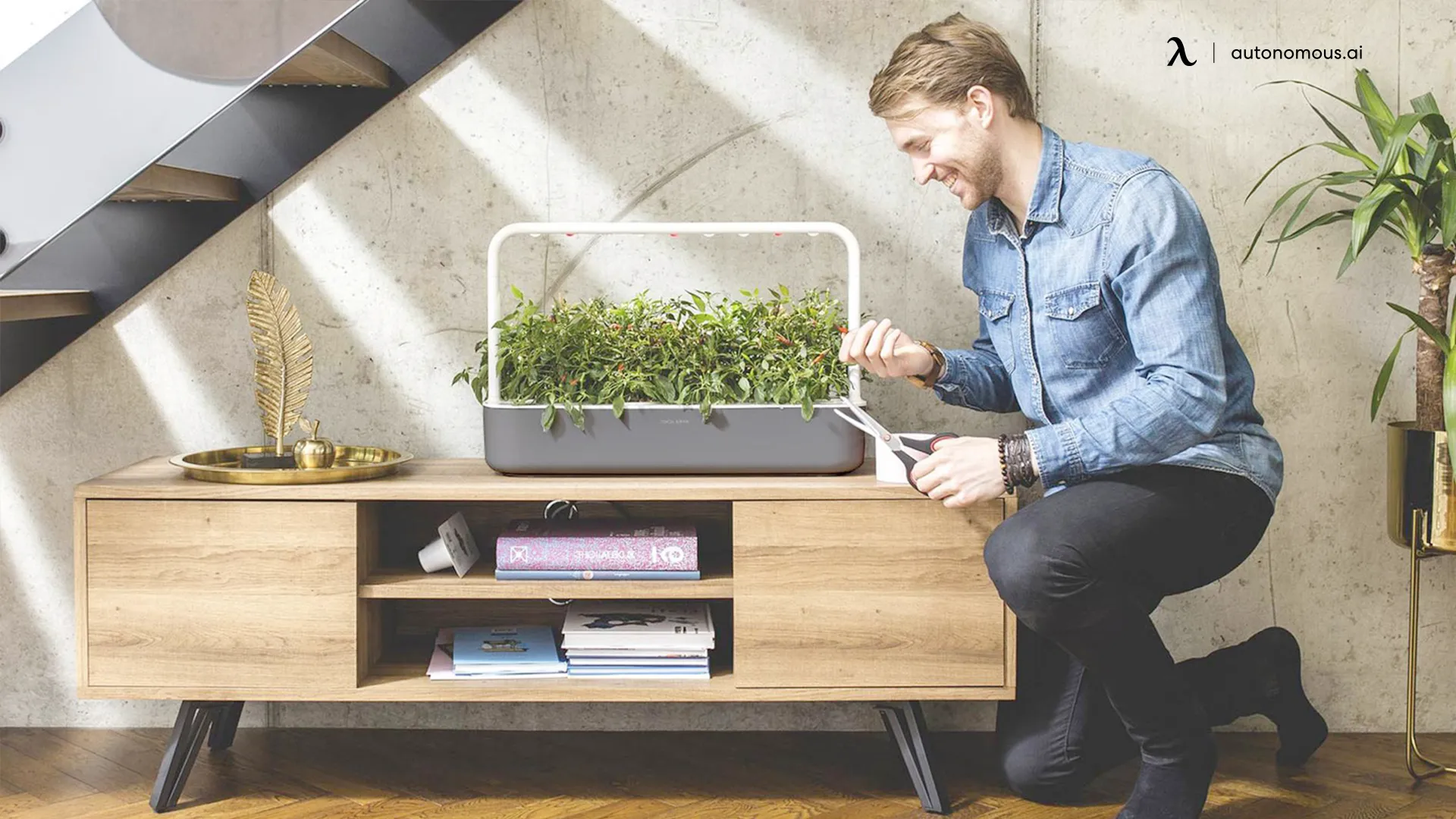 Smart gardening is all the rage, especially for gardeners who don't have access to a natural outdoor garden. It incorporates technology into gardening activities, from smart irrigation systems and growing lights to watering plants. They're intricately designed indoor gardens that allow gardeners to grow fresh flowers and food all year round in your home, office, or school. 
Most gardeners are familiar with the smart plant meters that checks a houseplant's overall health and water levels. The concept of smart gardening doesn't stop there; other products are engineered for a healthier and low-maintenance solution for your indoor garden system.  
Benefits of Smart Gardens
There are various benefits plant lovers would enjoy when they incorporate smart gardening. These tremendous devices help people clean air, grow fresh herbs, and promote a calming indoor environment. Here are some benefits of smart gardens: 
Convenience and Ease of Use
Smart gardens remove the drudgery of gardening and leave the pleasurable aspects of maintaining your garden. One can grow plants virtually in any indoor space. Moreover, smart garden devices automatically water your plant and provide efficient lighting for plants to thrive.  Once it's plugged in, you can sit and relax, knowing everything else is taken care of. 
Revolutionary Smart Soil
Some smart indoor gardens utilize revolutionary smart soil, unique from ordinary soil potting. It provides nutrients in sync with the plant's life cycle and employs small oxygen pockets to ensure plants get enough breathing room and nutrients when the soil is wet. Moreover, it maintains the soil's pH balance. 
Relieve Stress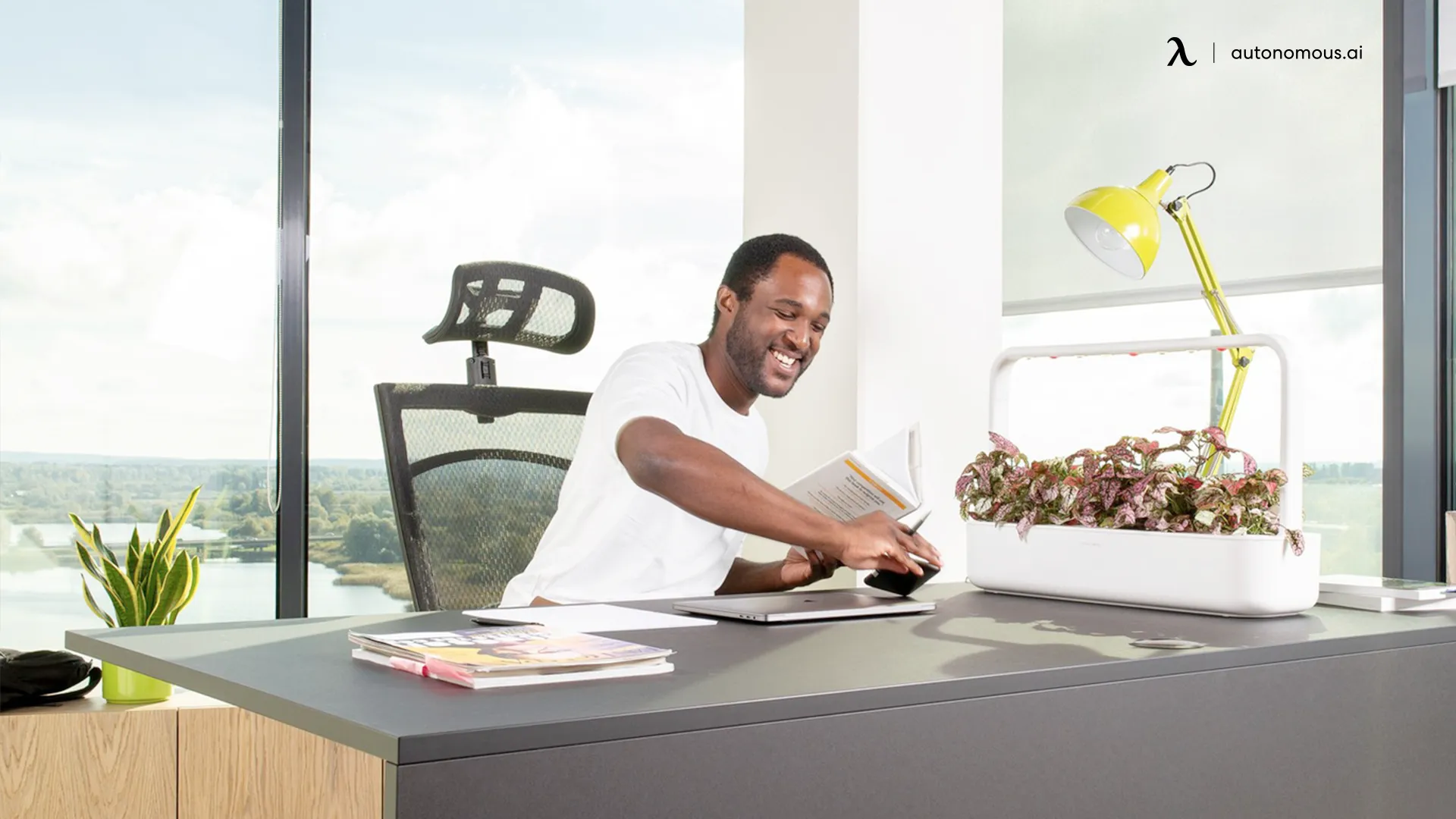 Nature has a calming effect on the environment. Therefore, growing a smart garden improves your well-being by providing healing effects in various ways, leading to calmer and more productive days. 
Decorating Accessories
Smart gardens can be nice home office accessories. It can never look out of place, with a simple yet beautiful smart garden design that can compliment any room. 
Smart Garden Building Guide
Creating a smart garden room in many ways can provide a whole new vibe to a space. Individuals can turn their living space, office, or gym area into something more practical. You'll, however, need to consider certain factors before setting up a smart garden system. Let's look at some of these factors. 
1. Smart Plants Monitors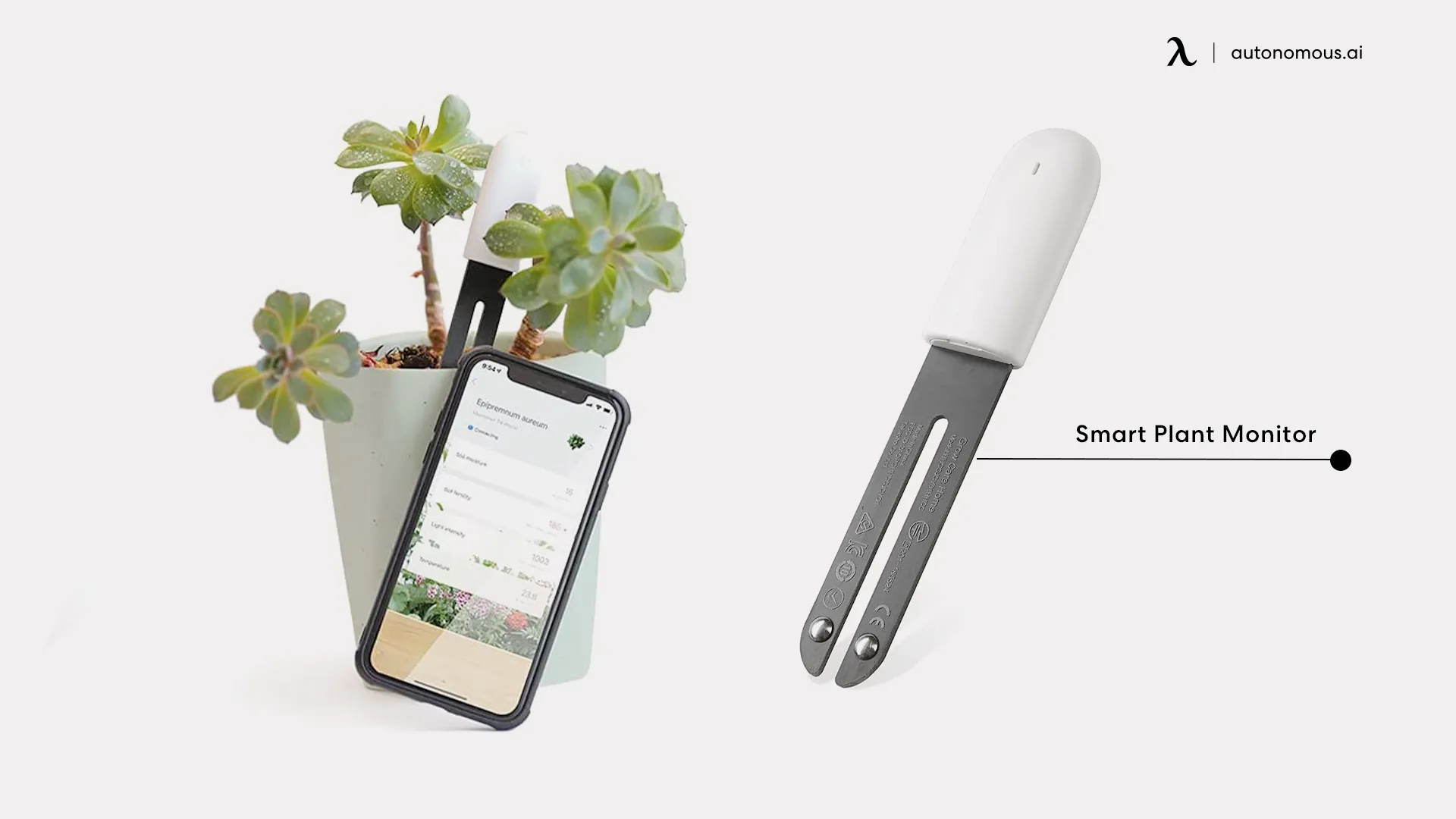 Various plant monitors available on the market can spruce up the way you garden going forward. The smart garden devices are inserted into the soil, which take measurements of humidity and water levels, and then analyze and even track the light of the soil. Others have the capability of determining the nutrients of the soil. It's, therefore, a worthwhile item to purchase when setting up a smart garden. 
2. Energy Efficient Sprinklers
Smart sprinklers do more than just schedule irrigation. The devices can detect leaks and breaks in the system. It also saves water, adjusting itself to accommodate weather conditions. All these things can be upgraded and monitored via your phone or computer. 
3. Expandable Pots
An incredible concept you can add to your home office ideas is the expandable pots. The pots will expand as the plants grow, so you'll not need to purchase a new pot one size up to cater to the growing plant. 
4. Gardening Applications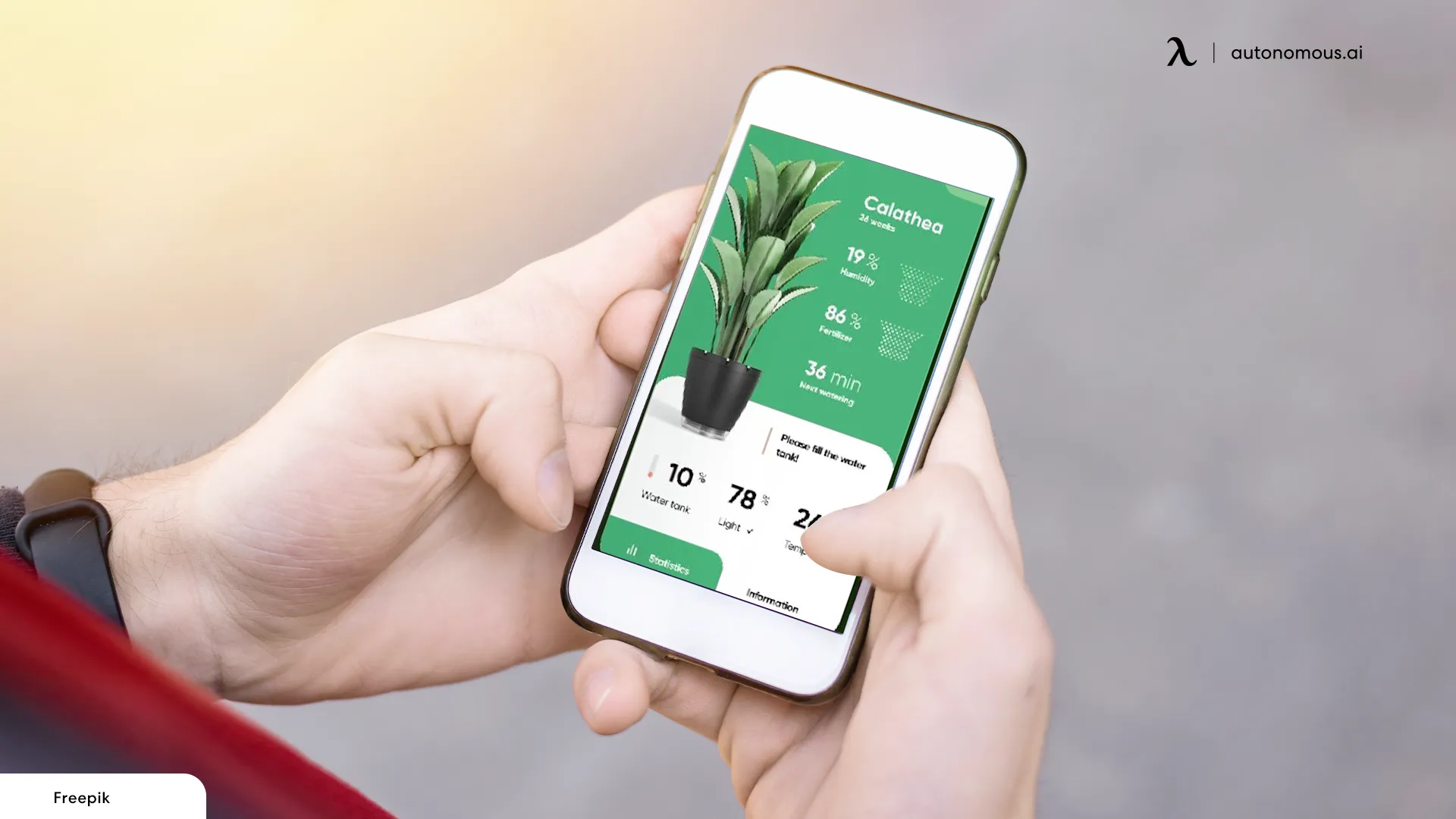 Garden apps can help gardeners create a smart garden design, place irrigation, solve problem areas, and much more. They're available for you to buy with easy-to-use guides in various formats. 
5. Smart Lawn Mowers
There are various examples of innovative lawn mowers like mow bots. They're automated lawn mowers that operate similarly to robotic vacuums. Instances of striving hard under the sun to mow your lawn will be a thing of the past. 
6. Robotic Weeders
These smart garden devices will help you get rid of weeds. You'll place the device in your garden and it'll take out weeds. No more breaking your back or using chemicals to remove them. 
7. Smart Gardens
They're intricately designed and take out the guesswork in gardening. It's a self-contained system that allows you to grow fresh food and herbs. Most small gardens have automatic watering, light, customized heat levels, and fertilizers. Gardeners will sow and plant a seed, and the system will do the rest. Now, let's look at some of the best garden systems to go for in 2022. 
10 Best Smart Gardens to Opt for in 2022
Different smart gardens have different features designed to cater to particular needs. It's, therefore, important to look for one that'll cater to your gardening requirements. Overall, the list below highlights the best garden systems to go for. 
It highlights various smart gardening devices that do more than grow plants. Some help clean the surrounding area, while others act as kitchen gadgets where you can grow healthy food. Let's delve into the list. 
1. Click and Grow Smart Garden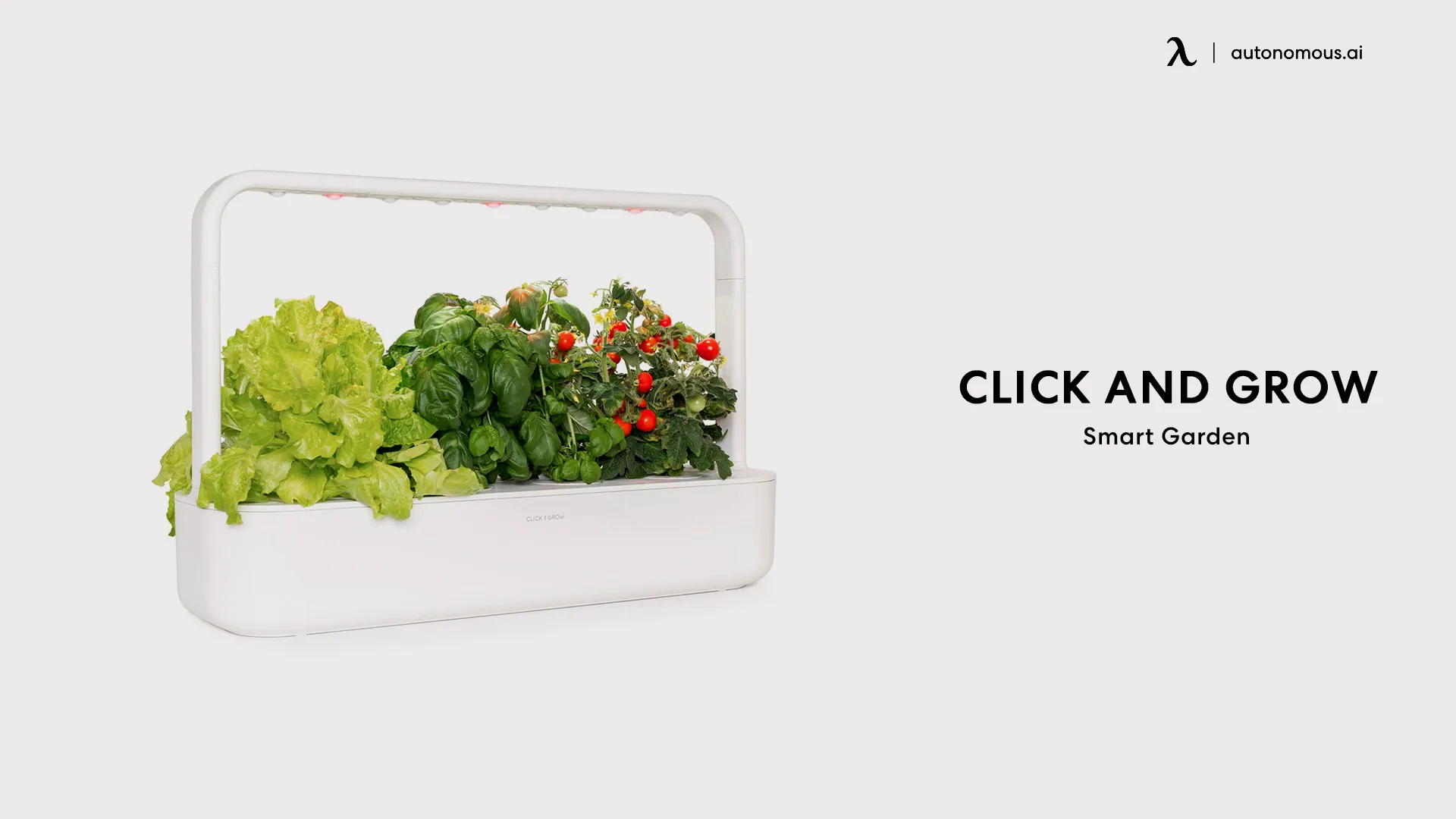 This garden system is the best smart garden and our number one choice. It allows you to own a garden wherever you live. You'll be able to grow your favorite herbs, vegetables, fruits, and food all year round. The Click and Grow Smart Garden utilizes revolutionary smart soil that provides optimal nutrients and oxygen at the root level.
It offers perfect lighting for faster growth and germination. Moreover, it provides automatic self-watering that can hold water for one month. The garden system will undoubtedly alleviate the drudgery of gardening. Additionally, it comes with three basil pods. However, you can buy salad greens, fruits, and vegetable seed pods for planting. The water tank may need refilling after every two or three weeks. It's the best option to go for when you have limited space.
2. AeroGarden Elite
This is another type of smart garden system you can opt for. It allows gardeners to grow plants up to six feet, twelve inches tall, which can be an awesome smart garden design for home office nook ideas. The AeroGarden Elite comes with two herb seed kits that include two kinds of basil, parsley, and mints, among other plants. 
It also comes with three ounces of bottled plant nutrients to last you all year. Moreover, the indoor smart garden has LED lighting to foster plant growth. The smart garden design can certainly spruce up any space. It also comes with a gardening app that allows you to track the plant's progress wherever you are. This app will enable you to easily schedule things, like dim lighting, whenever the need arises. 
3. Torchstar Indoor Herb Garden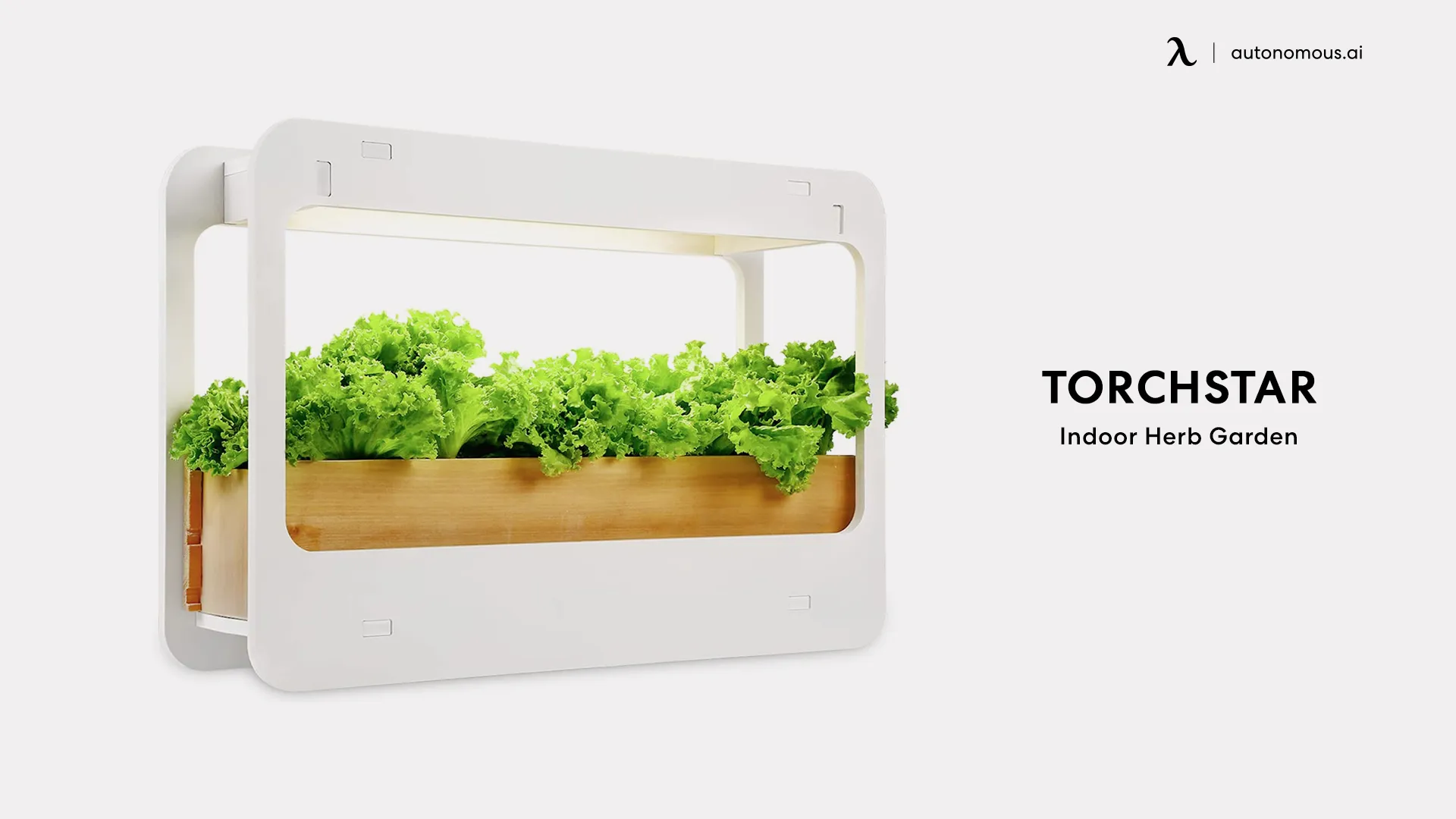 Torchstar Indoor Herb Garden is the best option if you're trying to plant succulents. You don't need to spend a fortune on an indoor smart garden. Torchstar Indoor Herb Garden is affordable and comes with LED lighting that ensures plant growth.  
The LED lighting has a timer that directs it when it should work. You'll, however, need to water your plants. This LED lighting is enough to grow succulents, mints, and sweet grass.
4. Plantone Smart Mini Indoor Garden
While trying to find a minimalist smart garden design, this is certainly one to keep an eye on. The tiny garden offers the best conditions for gardeners to grow herbs and other plants. Just like other smart garden devices, Plantone has a self-watering system, a smart light tower, and a smart gardening app that gives you all the information you need. 
With these features on board, you'll never have to worry about forgetting to water, overwatering, or moving your smart equipment for a home to get light. It's a nice addition to any space in your home. 
5. Gartenzwerg Smart Personal Garden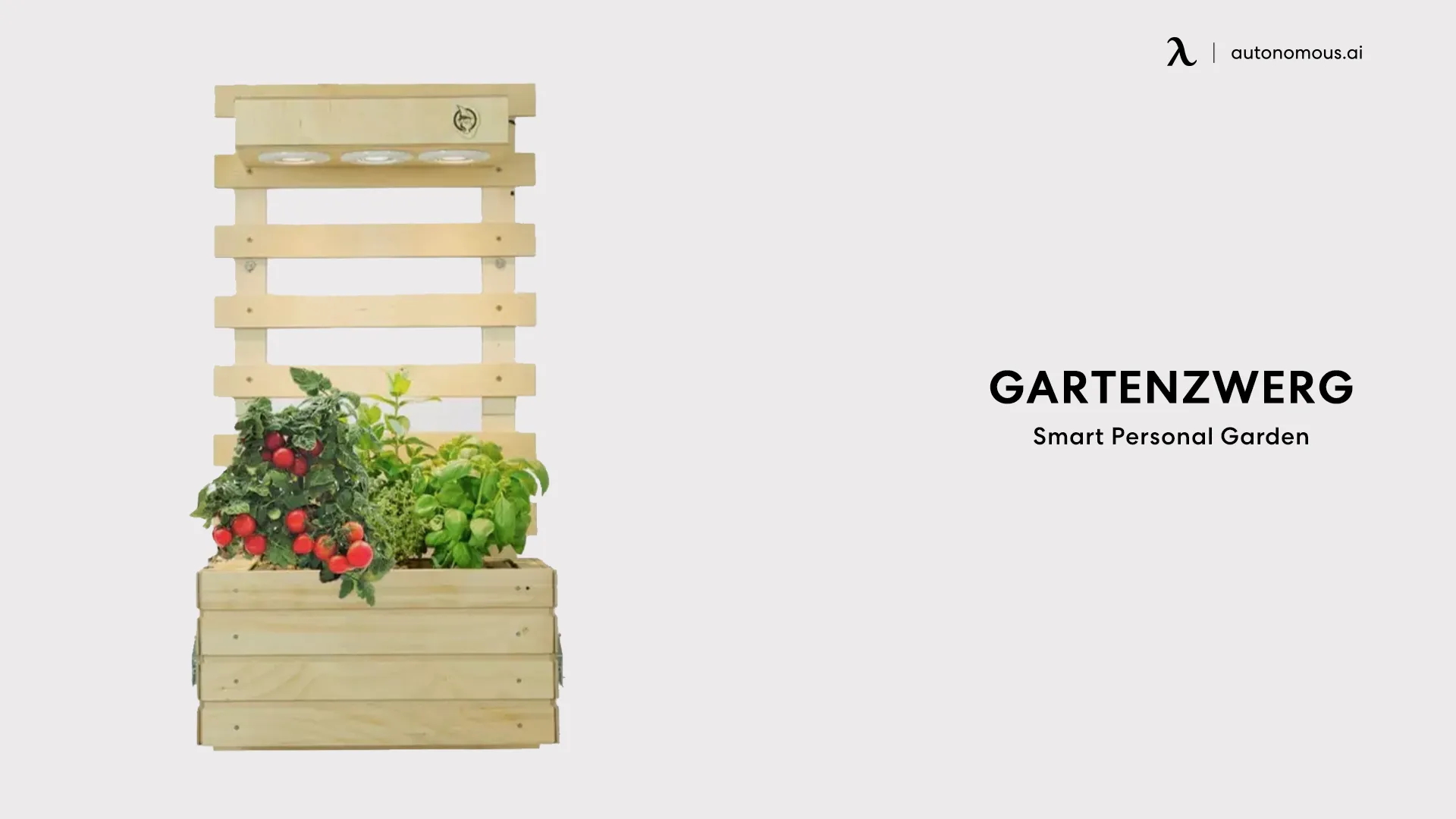 If you're trying to hack your way into a green thumb, then Gartenzwerg is the best option to go for. Combining minimalist designs and cutting-edge IoT technology, this indoor smart door garden offers gardeners the right place to grow plants. It pairs with a gardening application that offers gardeners unprecedented information about how best to grow their plants. 
Moreover, it's self-watering in that it notifies the gardener in due time when the water levels are below the optimal point. You definitely grow fresh herbs and succulents all year round.
6. Botanium Hydroponic Edible Plant Grower
Another smart garden device worthy of being on this list is the Botanium Hydroponic Edible Plant Grower. It's quite unique as the indoor garden system doesn't use soil yet provides freshly delicious herbs, and vegetables, among other things. On top of this, it's self-watering; this means the system will automatically water the plant on its own. 
The process provides ample room for your plants to grow fast without any hassle. However, you may be required to change the water tank plus add in some growing nutrients. 
7. Parrot Connected Flower Pot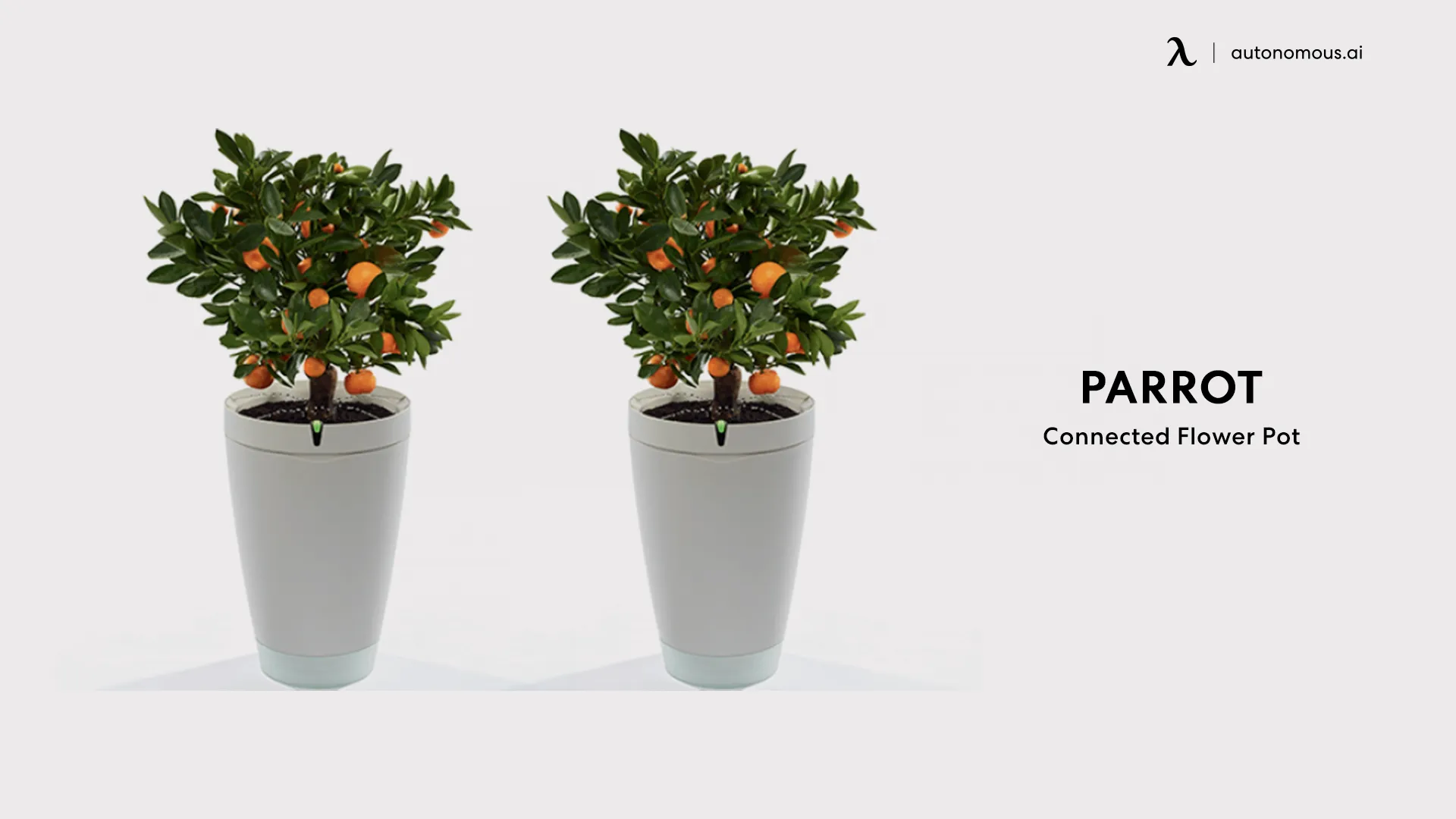 Flower lovers aren't left behind in smart gardening. With Parrot Connected Flower Pots, one can easily grow any type of flower they desire. They come with an automatic watering system, allowing plants to thrive in an indoor setting. These smart garden accessories are perfect for gardeners who often forget to water their plants. 
Parrot Connected Flower Pots are intelligent and smart devices, so they'll know how much water to give your flora plant and when to water it. Moreover, they come in different colors: black, brick, and white. The self-watering feature can relieve you from these duties completely for one month. 
8. Smart Garden 9 - Garden Indoor
This best smart garden grows everything from kales and strawberries to succulents. Smart Garden 9 is self-watering; it allows everything to grow inside. You'll never have to worry about your plant not growing to its full potential. The best part about it is that you can grow plants rich in antioxidants.  
Another excellent feature that gives Smart Garden 9 over other smart garden devices is that it can detect everything inside and calculate the amount of water, oxygen, light, and nutrients. You'll be able to relax and let the self-contained smart device work for you. 
9. Grasslamp - The Desktop Garden and Light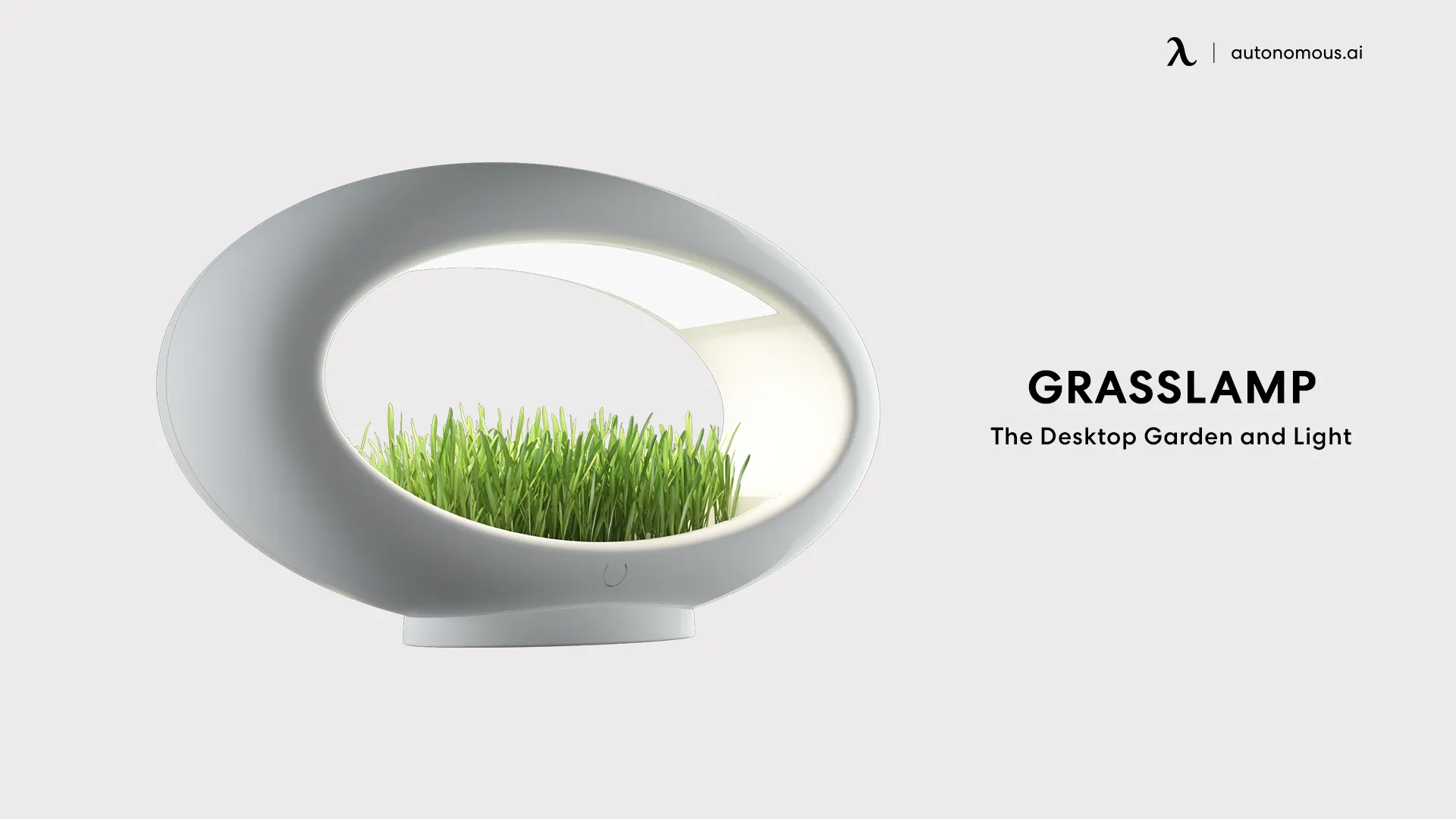 This is yet another smart graded device you can incorporate into your home office space. It features a unique lamp that glows pleasantly, plus a solid yet robust grass garden. Another excellent thing you can't ignore about the garden system is that the grass alone is able to produce about 33% of your daily needed oxygen. 
The grass garden takes about 15 days to grow plants with hydroponic technology. You're not limited to growing grass alone; you can also grow edibles and flowers in this self-sustaining container with zero effort. 
10. Urban Garden Self-Watering Planter
Lastly, Urban Garden is yet another indoor smart garden you can opt for. The Urban Planter has a self-watering system that gives your plant enough water, oxygen, and humidity. It creates viable conditions for your plants to grow healthy. One thing about the Urban Garden Self Watering Planter is that it gives ample room to grow a range of herbs, vegetables, plus fruits. 
The smart garden design will definitely compliment any area you place the self-watering container. It's designed in a modern and sophisticated way, matching perfectly with any home decor. The Urban Planter is definitely a worthy option on this list. 
Final Remarks!
While looking for the best smart garden options, the aforementioned garden devices are the right ones to go for. Smart planters do more than just grow plants and are suitable for people who forget gardening duties in general. They'll be able to give you value for money.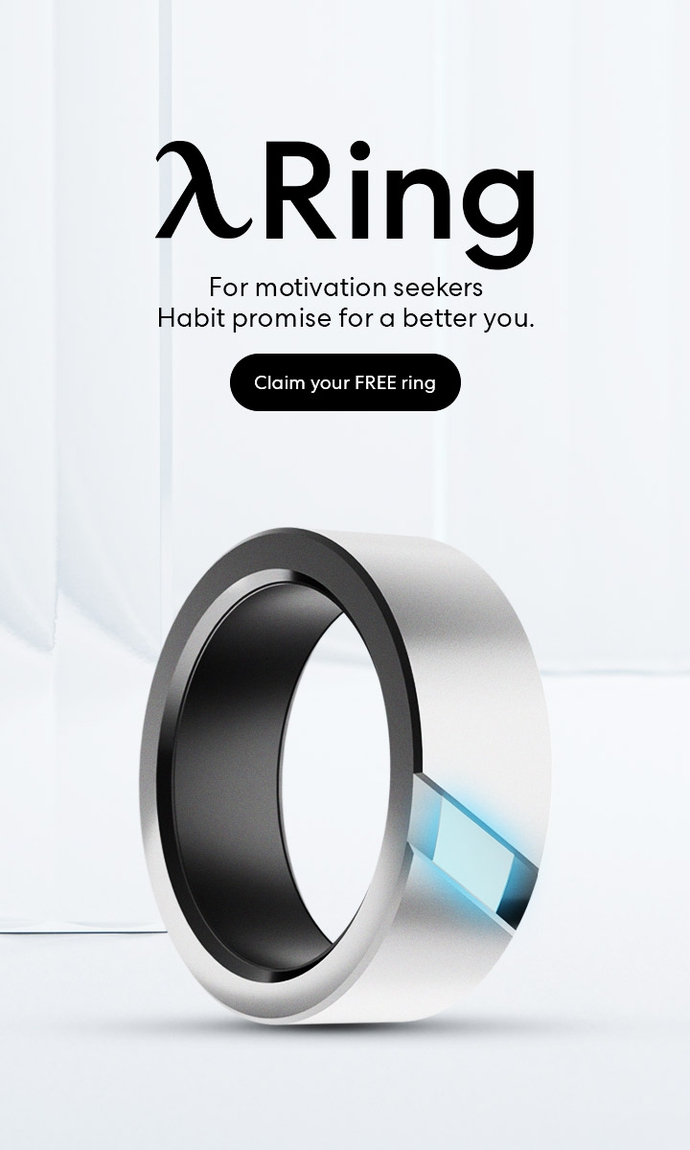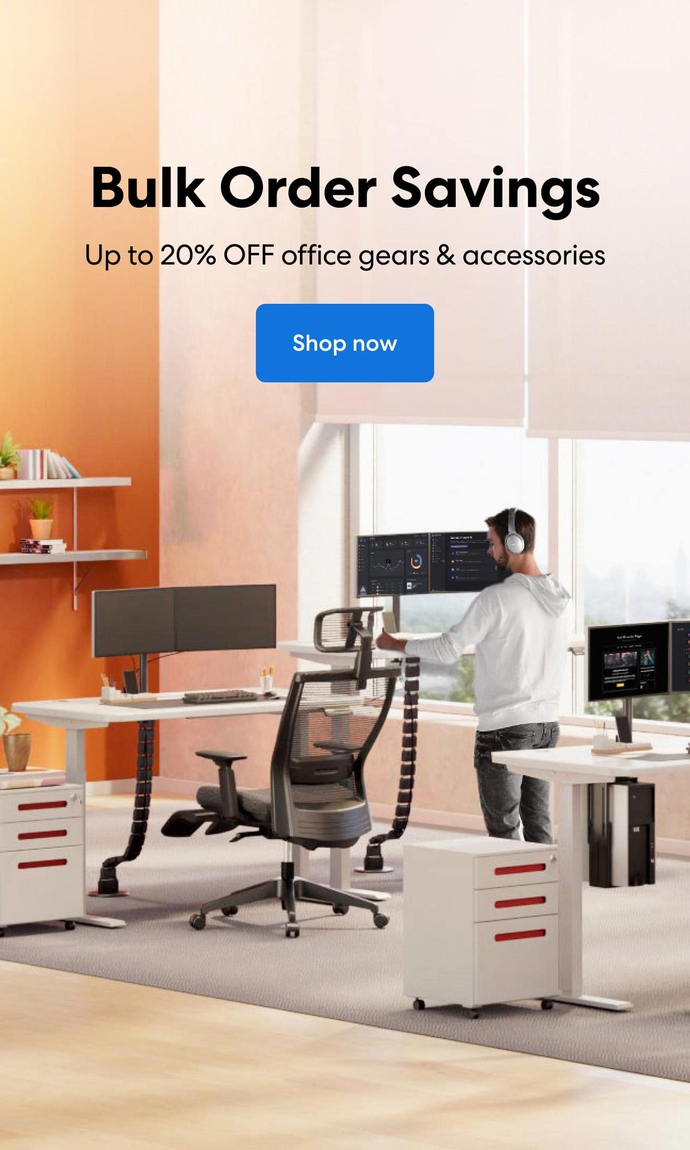 Subcribe newsletter and get $100 OFF.
Receive product updates, special offers, ergo tips, and inspiration form our team.