Work Wellness
Chair Dips for Busy Professionals: Quick Exercises for Office Breaks

Autonomous
|
Jul 28, 2023
440 Views
As the corporate world gets more and more competitive, employees are having to spend a much longer time at work than ever before. This comes with a host of problems, such as the health problems associated with an increasingly sedentary lifestyle. A few chair dips per day can help workers stay fit while at work. 
Going to the gym and exercising regularly is the obvious solution, but it is not always a practical one for many office workers. Lack of time or money is often the biggest issue here. If you are in this situation, you need to find a way to incorporate some quick exercises into your daily office routines. 
With a few adjustments to your schedule, you will be surprised at how much you can accomplish by doing some exercises during your office breaks. A chair dip workout, for example, takes only a few minutes to complete. It does not require any additional equipment apart from the furniture you already have. 
Can You Exercise in the Workplace?
When it comes to simple exercises, such as chair dips, you can do them anywhere and at any time. The real question is, should you do these exercises at work? In most cases, unless there is a specific rule that says you cannot engage in a chair dip exercise at work, this should not be a problem. 
All you need to do is make sure that your chair dip workout does not disturb other employees, cut in on your work time, or cause any damage to the office furniture. If you can guarantee these things, most employees would be more than happy to allow their workers to engage in helpful exercises regularly. 
Benefits of Doing Physical Activity in the Workplace
Many of the health problems that are faced by sedentary workers can be addressed by exercising more. Knowing how to do dips with chairs can save you from a lot of health issues down the line. 
The following are some of the benefits of increasing the amount of physical activity you do at work:
Reduced Cases of Back Pain
Back pain, neck strain, and poor posture are very serious concerns among sedentary office workers. If you spend around 8 hours a day sitting behind a desk, you are at a high risk of suffering from these issues. 
However, no matter how busy you are, you can always squeeze in a few minutes between office breaks to engage in some physical exercise. If you make this a daily routine, you will reduce your chances of suffering from back or neck pain.
Better Productivity
Regular exercise is also associated with better levels of productivity. The few minutes you spend doing chair dips, or some other form of office exercise, will equate to many hours of productive work. 
It is difficult to concentrate on your work if you are dealing with a painful lower back or a stiff neck. If you find that buying even the best office chair for sciatica is not helping you improve your productivity, it is time to consider some regular exercises.
Lower Employee Stress Levels
A stressful work environment will eventually lead to reduced productivity, more employees calling in sick, and an inability to retain the best members of your workforce. If the nature of the job itself is stressful, you could try your best to make things better by incorporating some exercise routines. 
The more you exercise, the more your body releases the feel-good hormones called endorphins. These will lead to a huge decline in stress levels.
Improved Problem Solving and Creativity
According to research, if you exercise regularly, you are better able to solve problems and engage in creative thinking than if you lead a sedentary lifestyle. This is probably because physical exercises have been shown to encourage divergent and convergent thinking. 
It's Lots of Fun!
Lastly, one of the great things about exercising is that it is a lot of fun. Whether you do it alone in your office, or as a group with your colleagues and friends, you will be sure to enjoy it. While it may leave you a bit sore at first, the more you exercise, the more you will start to look forward to it. 
Try Chair Dips - A Convenient Exercise for the Workplace
Dedicating a few minutes of every day to exercise is great, but you have to make sure you choose the right type of exercise. The physical activity has to be intense enough to benefit your body, but not so much that it causes you to sweat through your work clothes, or end up too sore or tired to get any work done. 
Of the many types of exercises you can do in your office, chair dips are one of the best options. A chair dip workout is easy to do, requires just an ordinary ergonomic chair, and does not leave you looking like you have just come from the gym. 
Are you wondering how to do dips with chairs? It is very easy. Simply grab a sturdy office chair and place it in the middle of your office. With your back turned towards the chair, grab hold of the edges of the seat. 
Breathe slowly while lowering your body to the ground until your elbows form a right angle. Allow your buttocks to hover above the ground for a little while. Slowly push your torso out as you lift your body. Repeat this process as many times as you want.
Tips on Incorporating Chair Dips Into a Sedentary Work Routine
If you have never done physical exercises at work before, you may be confused as to how best to incorporate this into your already-busy schedule. While not all work environments will allow office exercises, in most cases, all you need are the following tips: 
Invest in an ergonomic stool or chair to use for your chair dips.
Make sure there is enough space in your office to move freely.
Play around with your work schedule so that you get enough time to exercise during breaks.
Have an extra shirt in the office in case you break a sweat, and need a change of clothes.
Invite your colleagues to join you to make it more fun and help you stay motivated.
If you have recently suffered a heart attack or some other serious medical condition, ask your doctor if it is safe to engage in regular chair squats.
Add some other exercise routines to your chair dips to keep things interesting.
Make sure you use a chair that is strong enough to support your weight. 
Looking for a Chair Dip Alternative? Try These Options
After a while, you may find that doing chair dips daily gets a bit boring and loses its effectiveness. When this happens, it is time to switch things up and try out a few alternatives. 
The following are some of the items you can buy or exercises you can try out instead of a chair dip workout: 
1. Get an Ergonomic Chair and Standing Desk
Something as simple as replacing your traditional desk and chair with an adjustable desk and an ergonomic chair can do wonders for your health and well-being. At Autonomous, you can even find a good ergonomic chair for scoliosis sufferers to use. The additional lumbar support would be perfect for such situations. 
While buying these items is not a form of exercise on its own, it does have the same benefits as a chair dip exercise routine. With a standing desk, for example, you will not need to spend so many hours seated in the same potion. You can stretch your back a little and work while standing whenever you want.
Some product recommendations
2. Under-desk Treadmill
Did you know that you can combine a standing desk with treadmill equipment? Imagine being able to get some important work done while running on your treadmill! It may seem far-fetched if you have never come across it before, but in reality, it works very well for a lot of people. 
All you need is a foldable walking pad that is small enough for use in the office and you are ready to go. Simply raise the height of your desk, put on some running shoes, and start attacking those miles while looking through some company reports.
Some product recommendations
3.Anti-fatigue Mat
If you have a standing desk, one of the issues you will face is the problem of standing so long that your feet begin to ache. An anti-fatigue mat, or standing mat for desk use, can take care of that issue. With the right type of mat, you can have a comfortable platform to stand on, allowing you to utilize your standing desk to the fullest.
Some product recommendations
4. Balance Board
Also called a flow board, a balance board is a simple office accessory that allows you to keep your legs moving while you are working. This has been shown to reduce muscle fatigue and improve blood flow. 
There are many different types of balance boards available on the market, with some requiring a little bit more practice before you can confidently stand on them while working. 
However, once you get the hang of it, you will find it easy to continue working while playing around on your flow board. The great thing about a balance board is that you can use it while sitting or standing without any problems at all.
Some product recommendations
5. Ergonomic Stool
Would you rather have a stool or an office chair? Autonomous has what you need. The ErgoStool is a perfect companion to the SmartDesk because it allows you to take a few low-impact breaks after you have been standing for a while. 
This is not just another regular stool. It comes packed with awesome features, such as adjustable height, good grip on many surfaces, ergonomic slope, the ability to support up to 270 pounds, a weighted base, and an awesome two-year warranty.
Product recommendation
6. Yoga
Yoga is not one of those exercises that will get your blood pumping, such as doing chair dips. However, it is still a great inclusion in your daily office exercise routine. There have been many positive studies on the benefits of yoga to your well-being. It is a great way to balance out any strenuous physical exercises you are doing.
Product recommendation
"
7. Desk and Wall Push-ups
While not as effective as regular push-ups, desk or wall push-ups are good enough for the office and have the advantage of not making you sweat excessively. All you need is a blank wall or a sturdy desk. 
When doing your push-ups, always try to breathe normally and avoid putting all the strain on your shoulders. Also, make sure you are wearing shoes with a good grip because you could easily slip and injure yourself.
8. Squats
Regular squats have more or less the same benefits as chair dips except that you do not need a chair when doing normal squats. You are also engaging the entire body instead of focusing on a few specific areas. If you do not have a good chair to use for chair dips, regular squats are a great alternative. 
9. Chair or Desk Side Planks
Planks may seem like easy exercises to do, but they are a lot more difficult than you would imagine. However, these are great exercises to increase your body's core strength and prevent back pain. If you are going to try chair or desk planks, be sure not to overdo things. A couple of minutes every day is more than enough for an office exercise. 
Squeeze in a Few Exercises Any Chance You Get!
No matter how busy you get at work, always try to get a little bit of exercise done. It helps to have a few handy office workout routines, such as chair dips to try out. All you need is a good chair, so nothing is stopping you from making the right decision for your well-being.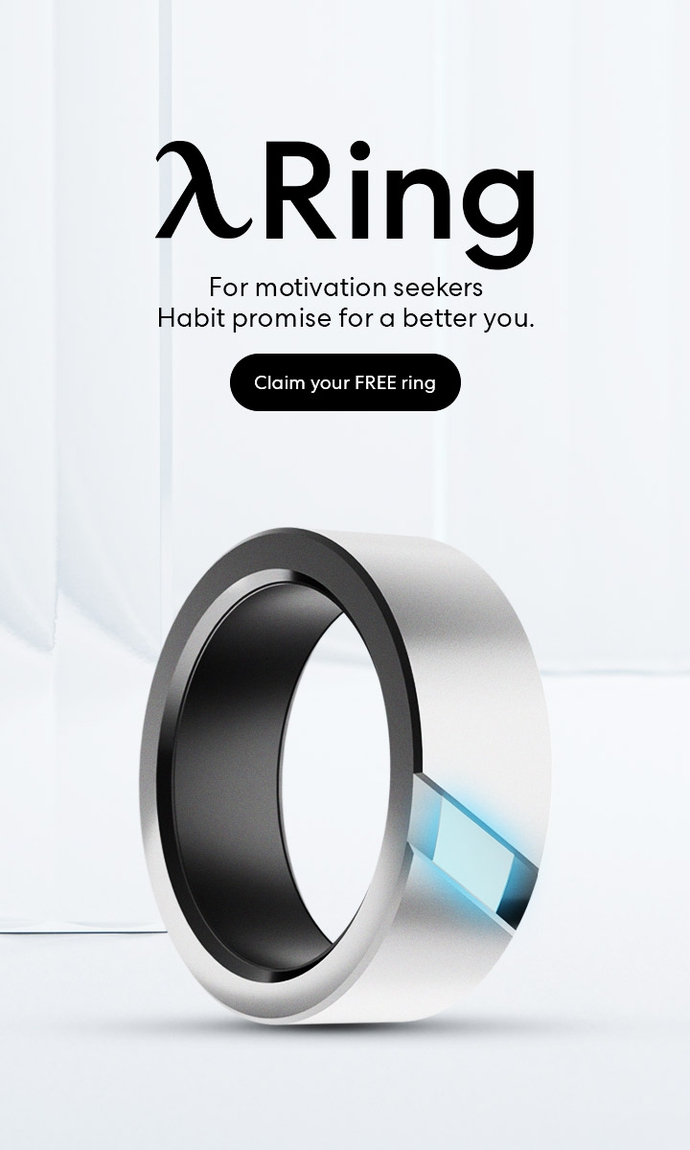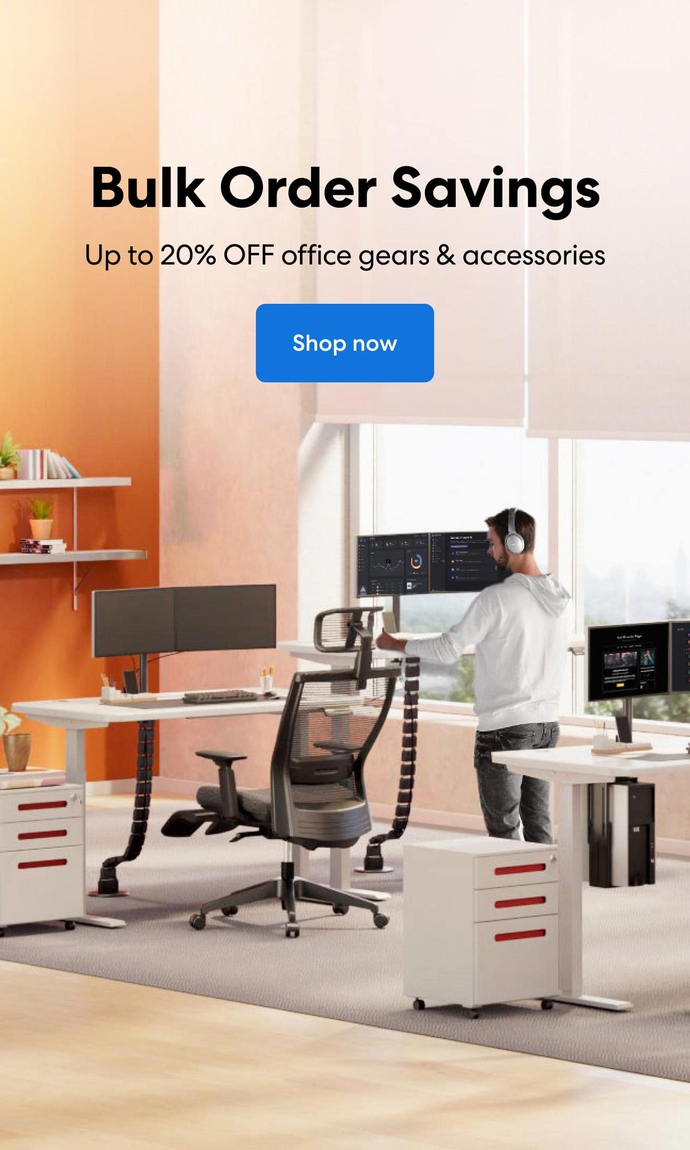 Subcribe newsletter and get $100 OFF.
Receive product updates, special offers, ergo tips, and inspiration form our team.