As a gamer or a game developer, enhance your desk setup with furniture and accessories that enable you to win with a black desk gaming setup. Then, as you go ahead and set your desk, small little things can make a big difference between your winning the leagues matches.
Whether you play the Temple Run, PUBG, Valorant, or any others, now get ahead with the best setups that take minimum effort and are affordable. 
Why a black computer desk setup?  Black is considered to be an executive color. It adds to the ambiance of most games and does not have high dust or dirt.  No need for additional dimmer lights to darken your room. Here is our recommendation of the top furniture and accessories for the black desk gaming setup that can be deal-breakers. So, zoom ahead to explore and add these to your setup.
Important Furniture and Accessories for Gaming Desk
Here is a complete gaming setup guide that can be a good resource for black desk gaming setup ideas.
1. Standing Desks
Gamers usually require flexibility to play games in many positions. For example, at times, you may need to be seated, and at times your machine gun setup needs to be on top of a dune in the desert.
Standing desks are the best as they can be easily lowered or raised for different needs in height. Plan to get yourself a standing desk that is operated by electric motors. Why? Your black desk gaming setup cannot dismiss this type of desk. Because these standing desks offer you smooth operation by merely flicking a switch.  The fast climb rate of 2.1 inches per second is one of the best standing gaming desks. You don't miss any part of the game as you pay attention to your screens.
As you stand or sit to play your games, your body has muscular movement. This movement reduces the risk of obesity, cardiovascular concerns, and others associated with long sitting hours.
Most gamers prefer to use an L-shaped gaming desk. These desks are the best because gamers can set up different monitors and everything within an arm's reach.
A black gaming desk setup is one of the best themes for games involving spaceships, the universe, forests, night scenarios, and more.  They help you even with the best light setup that can be dimmed as per your need.
2. Ergonomic Chair
It would help if you also had an ergonomic chair that offers you the best comfort in your black desk gaming setup. How? Well, ergonomic chairs are specially designed to offer their users a high amount of customization.  You can adjust the seat height, seat back and seat recline, seat tilt, armrests, headrests, and footrests. How does this help? As you look for the best ergonomic chair, you must know that they are made on the principle that every user has a different body shape. Hence, offering flexibility to adjust allows users to manage a posture that is best for them.
Explore and buy an ergonomic chair that suits you the best for your gaming needs.
3. Monitor Arms
Free your desks of monitors that are fixed in one position. Now you can have flexible monitor arms that give you the correct angles to approach your targets.  Declutter your black table gaming setup, or add more screens as you play games that require additional monitors. You can easily clamp them to your desk. Available for single or dual monitors, you can adjust these monitor arms to match your line of sight for best results in your black desk gaming setup.
4. Cable Tray
With many cables lying around, be safe as you jump out of your seat to fire at a demon popping up on your screen. Get rid of the long and loose cables by using an effective cable tray that fits under the table. Use zip ties for best results to straighten the clutter.
5. Light Management
A game is no fun without lights that give the best ambiance and feel of any gaming zones. To enjoy the most out of your game, consider installing lights behind your monitor screens; add lights that can match like teal and blue, yellow and orange, and more – something that compliments the black color gaming desk setup you are setting up. 
Some gamers don't like the lights behind the monitors on the black desk PC setup. They prefer to see the screens much more clearly and be able to manage the game controls. You could always try using a LED desk lamp.  This gives you ample ambient lighting and, once placed behind the computer system, can dim the room to your choice.
6. Power Dock
Charge all your systems, including phones, speakers, and more, using a power dock at your gaming desk. Complete with three power sockets and two USB ports included, this can prepare you for long hours of a battle against your enemies in the game. You can easily clamp this on your table for ease in setup. It is available in white or black for your all-black gaming desk setup.
7. Microphone Stand
Rest your microphone on a microphone stand to keep it safe and clean from the desk's clutter. Many gamers use a microphone for streaming and, at times, using it for a podcast. Save space on your desktop by hanging them from a hook under your table.
8. Anti-Fatigue Mat
Do you have tired feet as you sit all day playing games and focussing on your wins? Use a ready-to-use foot hammock easily available on various e-commerce platforms, or consider an Anti-Fatigue Mat. Stand on this desk as you play your games, standing, zooming your guns on your opponents. This is one of the must-have accessories in  your black desk gaming setup.
9. Swivel Desk Drawer
Stay organized with a swivel desk drawer to put away all your accessories when not in use. This drawer can easily swivel to serve all your needs.
Here are some more gaming desk accessories you may want to consider.
Summary
As you get on to gaming, equip yourself with the best furniture and accessories for your black desk gaming setup. Something that gives you comfort and durability as you train your guns to knock out those lurking behind those mountains.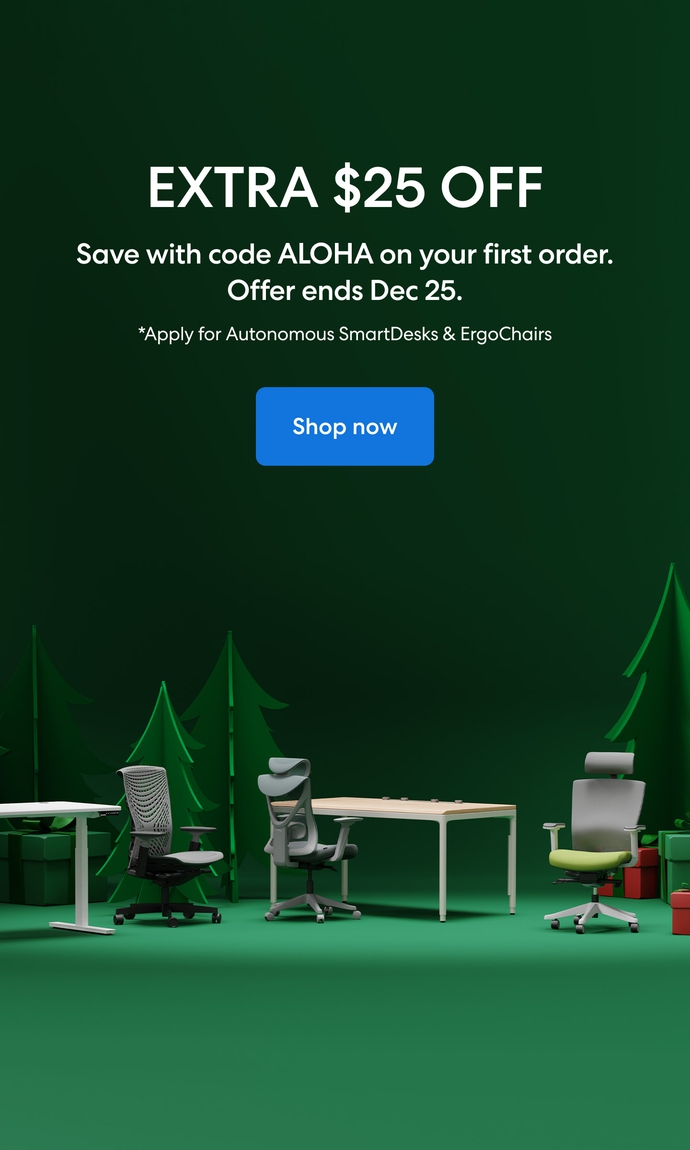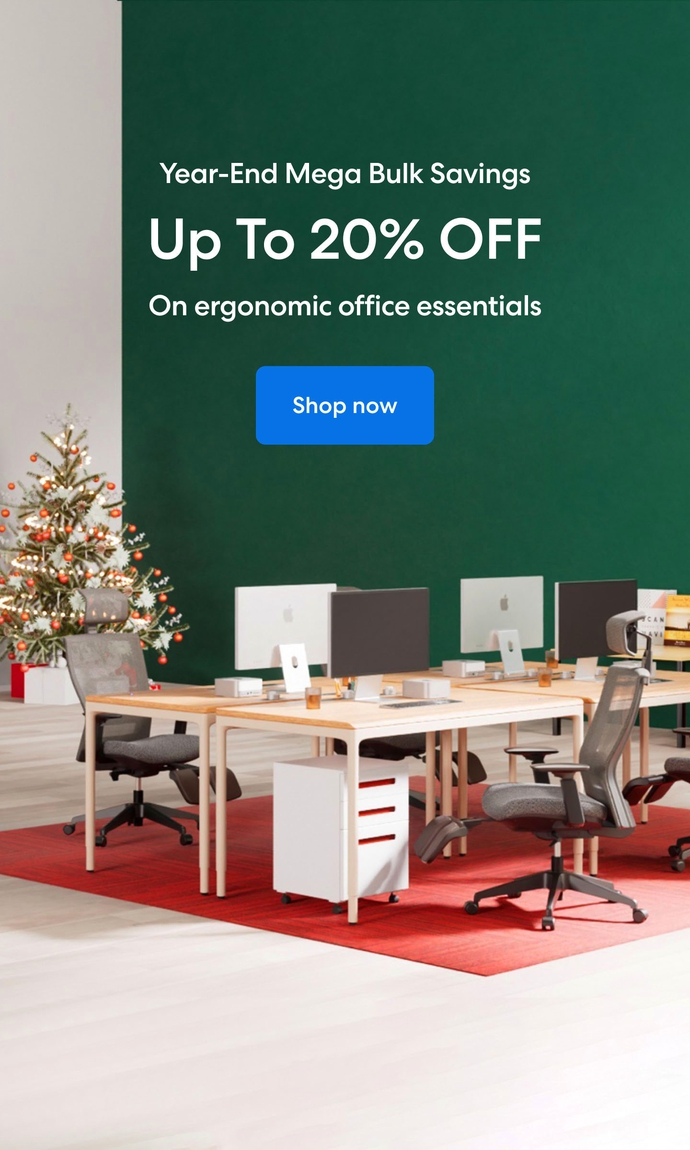 Subcribe newsletter and get $100 OFF.
Receive product updates, special offers, ergo tips, and inspiration form our team.