Smart Products
Mount-It! Ergonomic Accessories with Comprehensive Reviews

Mark Hernandez
|
Aug 24, 2023
702 Views
Mount-It! is a popular ergonomic store with a complete range of home offices and professional workplaces solutions. With a wide range of products for the desk and the chair, the Mount-It! reviews promises quality, user-friendliness, and affordability.
Below are brief reviews of some of the top desired products by the Mount-It! store. So let's have a look and find out!
1. Mount-It! Under Desk Keyboard Tray: Clamp-On
How many times a day do you shift the accessories on your desk because there isn't enough room? This constant 'making room' causes you a lot of trouble and probably wastes enough time. Hence the most ergonomic solution, Mount-It! under desk keyboard tray. This keyboard tray clamps on the desk of any size, shape, and type. Complete your ergonomic desk setup with the ergonomic Mount-It! keyboard tray, naturally promoting a natural ergonomic posture. It is easy to adjust, spacious enough for your keyboard and mouse, and perfect for a standing desk setup.
2. Mount-It! Full Motion Dual Monitor Desk Mount: Heavy-duty
A desk mount is useful for several reasons. Firstly it is ergonomic, maintains a natural sitting and standing posture, and helps achieve an aesthetic desk setup. The Mount-It! Dual Monitor Stand frees up space from the desk, so there is no clutter on your workstation, and you can work freely. Even for a heavy-duty dual-screen setup, the Mount-It! desk mount can bear plenty of load. The desk mount is 17 inches height adjustable; it has an easy clamp on installation, so your desk surface isn't damaged. It also comes with a 10-year warranty.
3. Mount-It! Under Desk Cable Tray
Enjoy a tidy and organized workstation at all times with the Mount-It! under desk cable tray. This convenient clamp-on cable tray hides all the messy clutter of cords under your desk and cleans up your workstation while making more room. It also ensures all the hazardous cables are kept away, making workplace accidents impossible.
4. Mount-It! Dual Monitor Desk Mount w/ USB & Multimedia Ports
Desk mounts are common, but a desk mount that charges your device and provides you with enough connections is rare. This two-in-one combination of Mount-It! Dual Monitor Mount With Usb And Ports offers enhanced flexibility and workplace functionality. It has 33 pounds of weight capacity per arm and can be adjusted in height. The type C clamp is universally friendly and can be used on all types of desks.
5. Mount-It! Laptop and Monitor Stand
Dual Mount-It! Monitor Stands are simply amazing. Enjoy maximum versatility with this unique yet ergonomic product from the Mount-It! Store. The dual stand offers a laptop on one end and a screen of around 22 pounds on the other. It can tilt the screen up to 90 degrees so the user and all the people around can have maximum visibility too. The monitor arm also offers a 360 degrees rotation making it perfect for conference room setups.
6. Mount-It! Triple Monitor Arm
Perfect for an elaborate gaming desk setup, the Mount-It! triple monitor stand achieves a big gaming setup even with a compact desk. The triple arms allow individual screen mounting at different heights and the same level. The weight capacity is 15 pounds per screen, so a medium size monitor is perfect for the setup.
7. Mount-It! Dual Monitor Desk Mount with USB Ports
Enjoy vertical and horizontal alignment of screens with this mount monitor stand. It is flexible and offers tilt, complete rotation, and optimal viewing angle. It has a load capacity of 17 pounds per arm and is perfect for a minimal desk setup with a neat finish.
8. Mount-It! Clamp-On Keyboard Drawer: Sliding
Slide out your keyboard when in use and slide back in when done. This will save your keyboard from the desk while maintaining a neat front. The smooth gliding action of this keyboard tray makes it easy to move the tray several times a minute with no noise. Promoting an ergonomic overall working posture, the keyboard tray comes with a 10-year warranty.
9. Mount-It! Under Desk CPU Holder
Some people prefer something other than towered CPUs on their desks, and there is no better and safer solution than the Mount-It! Under Desk Cpu Holder. It fits CPU height from 11 to 21 inches and is wall mountable to keep the CPU away from sight. The 22 pounds weight capacity ensures regular gaming CPUs fit well. The CPU mount can also swivel 360 degrees.
10. Mount-It! Full Motion Dual Monitor Desk Mount
After the Full Motion Mount-It! Laptop Stand, the Dual Monitor Desk Mount is perfect for busy workstations. The monitor arms are heavy-duty steel with built-in cable management clips to avoid clutter. The height adjustability allows ergonomic screen position, and each arm has a weight capacity of 22 pounds.
11. Mount-It! ErgoActive Cooling Gel Seat Cushion
Say goodbye to back pain and poor posture as the ErgoActive Cooling Cushion relieves pressure from your hip, back spine, and legs. It reduces heat buildup by constantly activating the cooling action with the help of gel. The memory foam conforms to an individual's body shape, making it the most ergonomic cushion.
12. Mount-It! Under Desk Computer Mount
A spot that is easy to reach and hides the cable mess. The Mount-It! Under Desk Computer Mount has a 22 pound weight capacity and an adjustable frame. It also features a security lock and protects against cable entanglement or electric shocks. The open design also ensures cooling.
13. Mount-It! Triple Monitor Arm: Full Motion
The Triple Monitor Mount is the perfect solution for a sit-stand workstation and is compatible with all types of screens. The tilt control feature minimizes eye and neck strain, and you can easily rotate the screen to find the right orientation.
14. Mount-It! Height-Adjustable Laptop Notebook Desk Stand
You weren't at the right store if you wonder why your notebook doesn't get attention. The Mount-It! offers a complete range of solutions, offers the Height-Adjustable Laptop Notebook Desk Stand with a tilt and swivel action too. It offers a 22-pound weight capacity and height adjustment of up to 17 inches.
15. Mount-It! Full Motion Single Monitor Desk Mount
An ergonomic solution for a single screen to make your desk versatile for both working while sitting and standing. The Mount-It! Single Monitor Arm supports plenty of screens with a weight capacity of 22 pounds or more. The mount features swivel, tilt, and angle management to align your screen with the required viewing angle perfectly.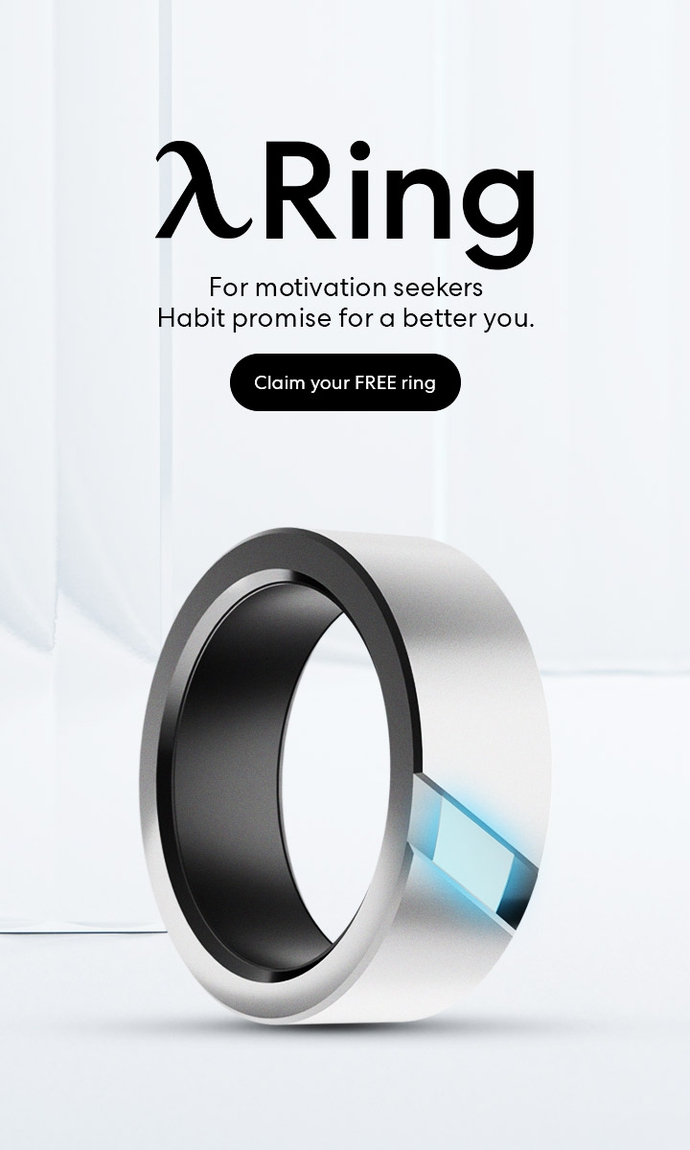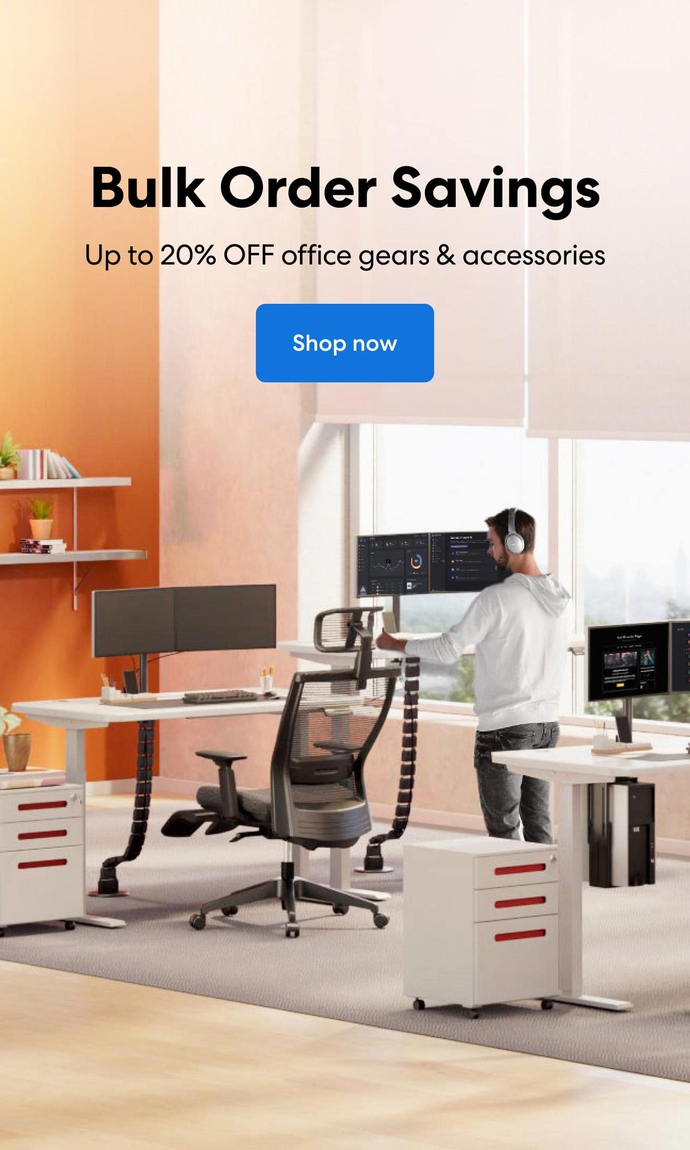 Subcribe newsletter and get $100 OFF.
Receive product updates, special offers, ergo tips, and inspiration form our team.