Standing desks are highly known for the positive wonders they bring to our health, and they are also encouraged because of the multiple work-related benefits. Working while standing helps you enjoy a better mood, improves energy levels, and keeps you motivated to work. Though buying a standing desk is a big commitment and can cost you a lot, it is indeed a one-time investment you should make.
On the other hand, many people suffer from confusion because working while standing doesn't strike as a comfortable idea. In such cases opting for an adjustable standing desk attachment is the best decision. An adjustable desk attachment is a cheaper alternative to buying an entire desk, and it also helps you work with your existing desk rather than having to throw it out once for all.
This article will cover all the benefits of a height-adjustable desk attachment and list some of the top adjustable desk extensions you should consider before making a final choice.
Benefits of an Adjustable Standing Desk Attachment
A standing desk converter is a piece of office equipment that sits on top of your desk and raises and lowers your workstation so you can sit or stand at your workplace. They're less expensive and smaller than full-size standing workstations.
A standing desk converter, also known as a desk riser, is great if you aren't ready to invest in a full standing desk or can't replace your current desk. Other than the benefit of cost, here are some other reasons to choose an adjustable standing desk attachment instead of buying a whole new standing desk.
Improves Metabolism
Sitting excessively can increase the risk of obesity and diabetes, both of these factors emerging from a constant sedentary lifestyle. A standing desk converter will help you regulate your time between sittings and standing; hence you can easily improve the overall blood flow and regulate sugar levels.
Improves Back Health
Technology has tethered us to our seats and desks with all of its benefits. As a result, we spend our days sitting in front of the computer. When this happens, the spine is put under extra strain and loses its alignment. On the other hand, standing allows the spine to return to its natural posture, reducing back and neck pain.
Improves Workplace
Workplace wellbeing is critical today that we are all confined to the same four walls. Invest in a sit-stand desk converter if you believe that freshening up your workstation can make you happier. This is less expensive than purchasing a new desk and even more so when considering the health benefits.
Best Adjustable Standing Desk Attachment
Working from home results in multiple benefits, but it comes at a cost, that is compromised posture. Especially for people who need to work now more than ever, sitting in a reclined position or having an improper seating option can damage their physical and mental health. Here are our top recommendations for an adjustable desk attachment to create an ergonomic workstation within your budget.
1. Electric Monitor Riser by Mount-It!
A motorized standing desk converter will convert any work desk to a height-adjustable standing desk. It is a reasonably priced option with features that match any of the top ergonomic and expensive desks. The adjustable desk monitor mount has a unique design with a separate mount for your screen accompanied by a keyboard and mouse platform.
It has a weight capacity of 44 pounds and offers a 360 degrees rotation, making it suitable for vertical and horizontal screen placement. The desk converter has slots for your tablet and smartphone and is an effective clutter-free cable management system.
2. Standing Desk Converter by Mount-It!
This standing desk converter by Mount-It! is an affordable solution with a height range of 20 inches. The design and dimensions make it suitable to be paired with any desk, and you can use it both while sitting and standing. As opposed to other standing desk converters, this one has a large desktop that can support up to dual monitors at a time, and the convertor moves effortlessly with the help of a spring arm.
3. Ready Desk
The ready desk offers a large enough work area so you can use up to two medium sized monitors at once. The desk covers an average height from five feet to six feet and three inches tall hence it is an all-rounder product which you can purchase for the entire family.
If you need more area or need to raise your laptop a few inches, you may purchase an additional shelf or a laptop rise.
4. Dual Monitor Mount Standing Desk Converter
This standing desk converter with dual monitor mount from Autonomous is the right pick for people who work with multiple monitors and dual-screen setup. It is an affordable option with flexible monitor arms that can hold up to two screens individually. The best thing is that you can adjust the monitor arms individually and control the height irrespective of each other.
5. Standing Desk Converter with Gas Spring
If you are looking for DIY office desk ideas, buying this wide-standing desk converter from Autonomous will easily help you set up the perfect ergonomic workstation. The desk converter comes in a black color to match it with any desk; it offers a 10-year warranty and a height range of 10 inches. The desktop is 36 inches long with a width of 22 inches, making it suitable for most wide office setups.
6. Height Adjustable Laptop Tray
This height-adjustable laptop tray by Mount-It! is the cheapest solution you will have to make your existing desk ergonomic. It is a zig-zag-legged laptop or keyboard tray which you can use on any surface and enjoy an elevated work position. The laptop tray measures 20 by 10 inches and has a 360 degrees swivel action. It is 22 pounds, making it suitable for a large laptop or even a heavy mechanical keyboard.
7. VariDesk Pro Plus
One of our top selections for the best standing desk converter is the Varidesk Pro Plus, one of the most convincing desk conversion kits available these days. This stand-up desk converter has superior desk riser quality and standing height stability, resulting in a smooth user experience. It's a two-tiered system that lets you adjust your displays, keyboard, and mouse all at once, making it one of the best standing desk converter solutions for your workspace.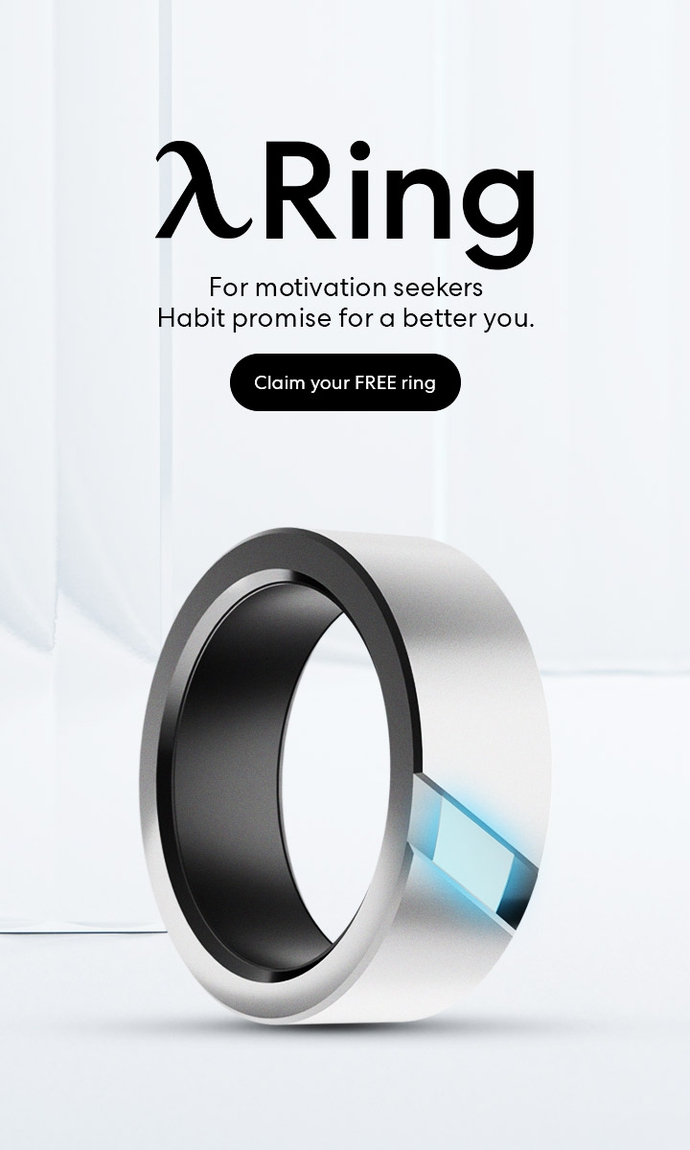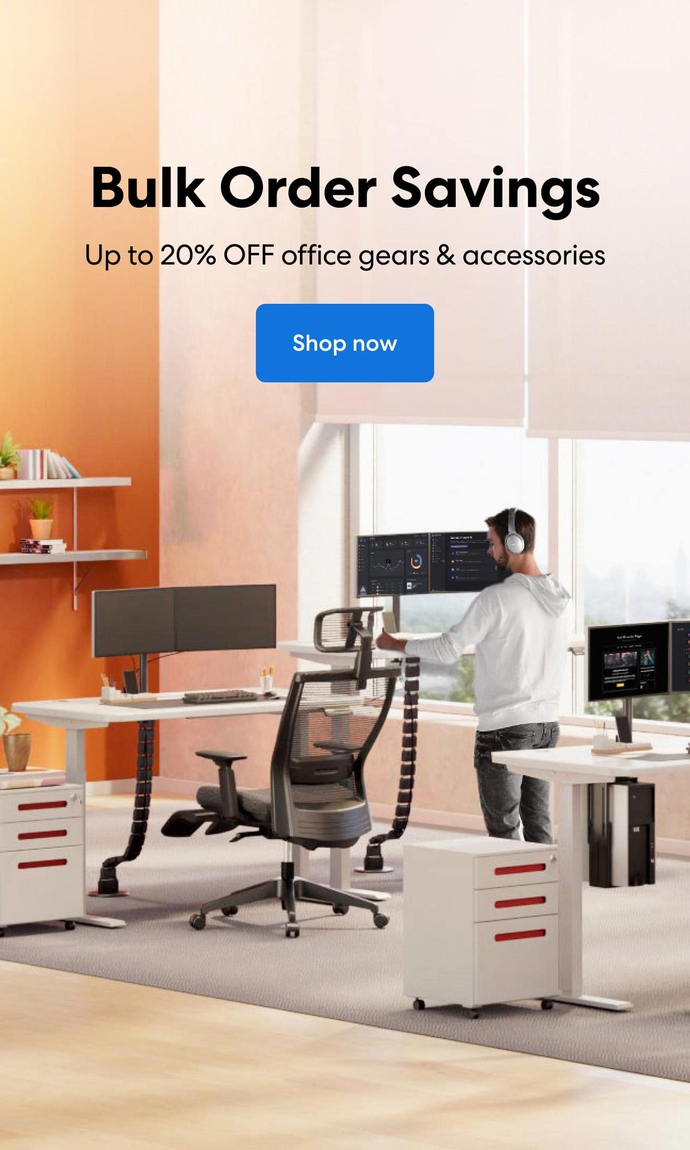 Subcribe newsletter and get $100 OFF.
Receive product updates, special offers, ergo tips, and inspiration form our team.