Smart Products
Shop Elegant Leather Desk Accessories for Your Workspace

Autonomous
|
Jun 9, 2023
511 Views
Considering the amount of time you spend working in your office, it only makes sense that you would want to create a comfortable environment for yourself. One of the best ways to do that is by investing in a few leather desk accessories. 
However, while an empty desk is not a great place to work, a lot of people make things worse by choosing the wrong leather office accessories that are not suitable for their needs or the workplace. If you are thinking of buying a few cool desk accessories, you need to do a bit of research first and decide what you need and what will fit in with your office décor. 
Every item you decide to buy for your office has its pros and cons that will affect the way you work each day. The last thing you want is to negatively affect your productivity simply because you wanted a few nice things for your leather desk. 
Many items have a genuine purpose and will add style and functionality to your desk. Consider starting with simple items, such as a leather desk organizer, or a leather desk tray, before choosing more elaborate leather office accessories. Read on, to find out more! 
Why Invest in Leather Desk Accessories?
A good quality desk does not come cheap, so buying one means you are willing to invest a lot in your office décor. However, having a great desk on its own is not enough. It needs to be accompanied by a few leather desk accessories to complement its design. 
There are also some office accessories that you cannot afford to go without if you want to work productively, such as desk organizers, mouse pads, and chargers. These are the items you will find yourself needing every single day. 
Finally, buying leather office accessories is a great way to express your individuality. These days, with the popularity of open-plan office designs, it is common to find yourself working in a room where all your colleagues have the same desk as yours. 
Buying a few leather desk accessories is a good way to express your individuality while making your workstation a more pleasant place to spend your days. If you are looking for great leather office supply outlets, Autonomous has some awesome leather office accessories for you to consider.
Things to Consider When Buying Leather Office Accessories
A lot of people do not know how to choose the right accessories for their needs, especially when they shop at a leather office supply outlet that has a lot of options. 
However, if you have a well-thought-out plan, and you stick to it as closely as possible, you will not end up buying any leather desk accessories you do not need. 
Here are the five simple things you need to remember when buying leather desk accessories: 
Budget
A modern desk is a significant investment on its own, and one that will likely take a big chunk out of your budget. How much more are you willing to spend on leather office accessories? If your budget is already stretched to the limit, you may want to consider limiting your purchases to the bare necessities and leaving other vanity items for another time. 
Suitability
If you are going to buy items to keep on your desk, you have to make sure they are suitable for this purpose. You do not want to have a situation where your accessories end up damaging your expensive desk. 
As an example, if you purchase a leather desk organizer, make sure that it does not leave any scratches on your desk when it is moved around. 
Office Etiquette
Remember that you are sharing your work environment with your colleagues and that, occasionally, customers and clients may visit your office. This means you must be considerate when buying your desk accessories. 
Avoid buying things that may offend other people or bring your name and that of your employer into disrepute. 
Uses
Just because something looks great does not mean you have to buy it. If you already have a leather desk tray, consider buying something else, even if you come across a great looking one. 
Also, if you do not use a desktop computer, a leather mouse pad is not an essential item for you. In other words, only buy the items that you need and that you will find a use for while you are working. 
Faux Leather vs. Bonded Leather
Before you buy leather office accessories, you need to decide what type of leather you are going to choose. The question of faux leather vs. bonded leather is a very important one because it will determine how much money you are going to spend. 
Bonded leather is a lot more expensive but also a lot more durable. If you are on a tight budget, faux leather is the better option. The downside with faux leather is that, with regular use, it tends to peel over time, which is something that you need to consider if you are buying items that will be used regularly. 
15 Stylish Leather Desk Accessories to Buy in 2023
There are so many different leather desk accessories that you can choose from, that it can be quite an overwhelming experience. However, to make things easier for you, the following are some of the most common leather desk accessories that can be found in a modern office: 
1. Autonomous Microfiber Vegan Leather Desk Pad
One of the best ways to protect your desk from wear and tear is to buy a leather desk pad. At Autonomous, you can find an awesome microfiber vegan leather desk pad that will add a lot of personality and functionality to your desk. 
The great thing about this desk pad is that it is made from the by-product of waste plant material, which is manufactured to reduce the demand for genuine leather products and help preserve the earth's ecosystem.
With the Autonomous microfiber vegan leather desk pad, you get a great 1-year warranty for the best desk pad with a super-soft feel and a surface designed to improve mouse performance.
2. Burotic Leather Desk Pad: Handmade in Canada
Made by hand in Canada, using the highest quality leather, this is a custom leather desk pad that will be the centerpiece of your office desk. The Burotic leather desk pad has a smooth and natural finish that can only be found in authentic leather desk accessories. 
It measures 35.4"L x 118."W, meaning you will have more than enough real estate to place your computer keyboard, mouse, and arms while working. If you are looking for a durable desk pad, this is a great option.
3. Burotic Leather Mouse Pad: Handmade in Canada
How about a custom leather mouse pad to go with your desk pad? This small office accessory will add a unique touch of class to your desk, thanks to its premium quality leather finish. 
The Burotic leather mouse pad is handmade in Canada and is one of the best mouse pads you will find on the market. Even if the mouse pad gets damaged somehow, you have a 1-year warrant to rely on. 
4. FUNCTION101 Desk Mat Pro: Desk Protection / Magnetic Cable Management
One of the most frustrating things about having a computer and other electronic accessories on your desk is having to deal with all the cables running from one gadget to the other. With the FUNCTION101 Desk Mat Pro: Desk Protection / Magnetic Cable, though, you have the answer to all your problems. 
This magnetic desk accessory keeps all your cables organized perfectly on your desk without letting them fall to the ground. It is made from premium PU Pebble leather with a high-quality faux leather bottom.
5. Graphic Image Two-Sided Leather Desk Blotter
One of the best ways to keep your desk looking neat is using the Graphic Image two-sided leather desk blotter. This blotter has different colors on each side, meaning you can flip it over anytime you feel like your office needs a new look. 
With this Italian-made desk blotter, you can rest assured that you have one of the highest-quality leather office accessories on the market.
6. Graphic Image Carlo Bonded Leather File Folder
Are you tired of organizing your paperwork in Manila files? Not only does this make your office look dated but the material is also not durable, meaning you will have to buy new files soon. 
You could try the Graphic Image Carlo bonded leather file folder. This unique office accessory is handcrafted from Italian bonded leather and will add a touch of sophistication to your desk.
7. Graphic Image Moldable Bonded Leather Catchall
Over time, your desk will accumulate a lot of odds and ends that you may struggle to store, such as business cards, stationery, and reminders. The best place to keep all these items is in a Graphic Image Moldable Bonded leather catchall. 
This unique accessory will provide you with the best place to store your items while its ability to be flattened makes it easy to transport.
8. Graphic Image Two-Sided Leather Mouse Pad
Who says a mouse pad needs to have boring designs? The Graphic Image two-sided leather mouse pad is made from the best Italian handcrafted leather, making it one of the most unique leather office accessories on your desk.
9. VogDUO 65W Leather Gan Charger
A charger made from high-quality leather is not something you will see every day. Having the VogDUO 65W leather GaN charger on your desk will make your workstation stand out. Thanks to its advanced charging technology, you can charge your accessories 50% faster than before. 
10. VogDUO 3-In-1 Magnetic Wireless Charger: Genuine Leather Design
With the VogDUO 3-in-1 Magnetic wireless charger, you can charge your iPhone, Apple Watch, and AirPods all at the same time. That leather wireless charger offers true convenience that you will not find anywhere else. The charger is made from high-quality leather that comes with a one-year warranty. 
11. MacCase Premium Leather MacBook Pro Sleeve
If you are looking for the ultimate place to carry your MacBook Pro, look no further than the MacCase. It is made of premium leather and designed specifically for MacBook Pro users. With such a sleeve, you will be guaranteed that your laptop is protected at all times. 
12. MacCase Premium Leather Tablet Briefcase
When you have a lot of Apple accessories to carry around, there is no better way to do that than using the MacCase Tablet Briefcase made from premium leather. It has a modern design that makes it suitable for any environment and is a great way to make a statement while traveling. 
13. Leather Flow Board
Working in the office usually comes with a lot of health issues due to sitting at a desk all day.  Having a flow board to help you exercise while you work is a great way to stay fit. Consider buying a leather floe board that will go well with your other leather accessories.
14. Leather Privacy Panel
The downside of sharing an open-plan office is having very little privacy. If you need to get your work done without any disturbances, you could invest in a leather privacy panel. The leather will add some style to your desk while keeping distractions out 
15. Leather-backed LED Light Bar
One thing you need to take good care of is your eyesight, which is why you need to invest in a good quality leather-backed LED light bar to provide optimum lighting conditions for your desk. When it comes to natural lighting, LEDs are the best choice. 
Final Thought
If you are looking for the best leather office accessories on the market, Autonomous has exactly what you need. You can find a wide range of accessories that will add something special to your office décor.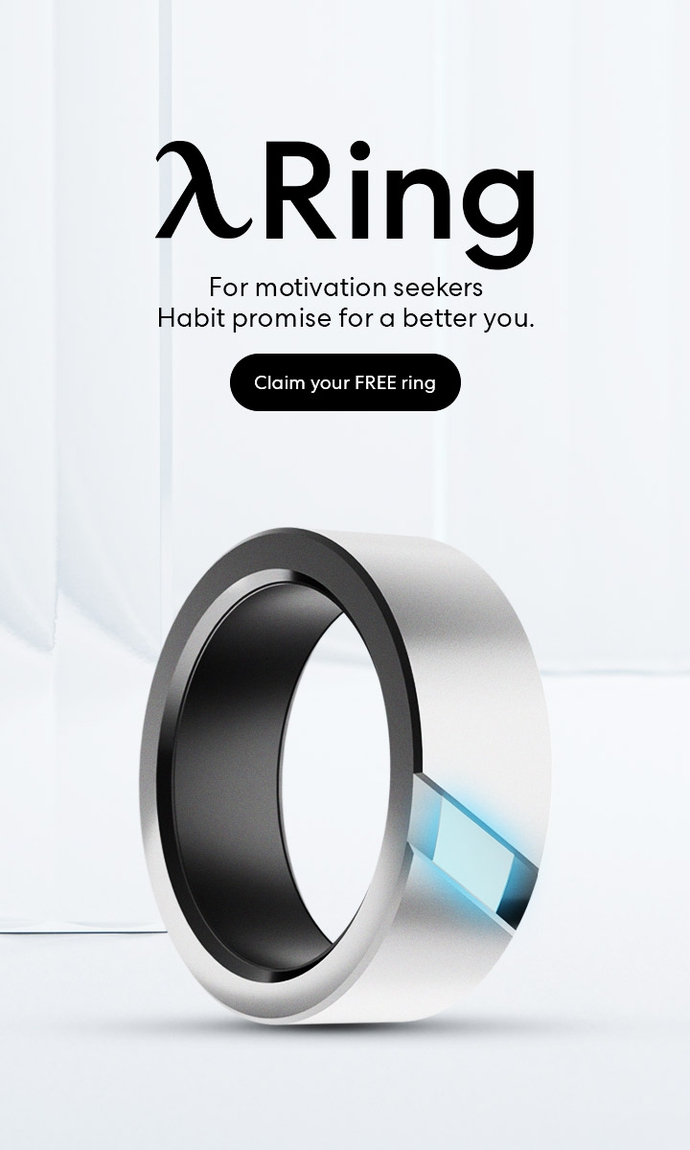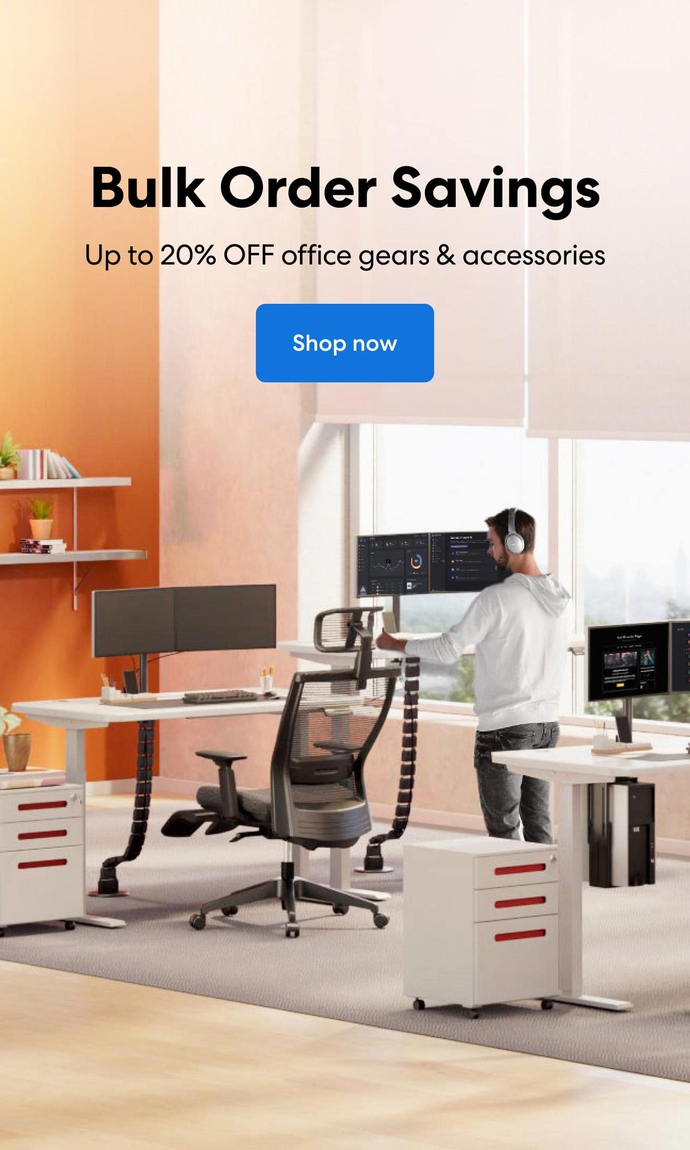 Subcribe newsletter and get $100 OFF.
Receive product updates, special offers, ergo tips, and inspiration form our team.