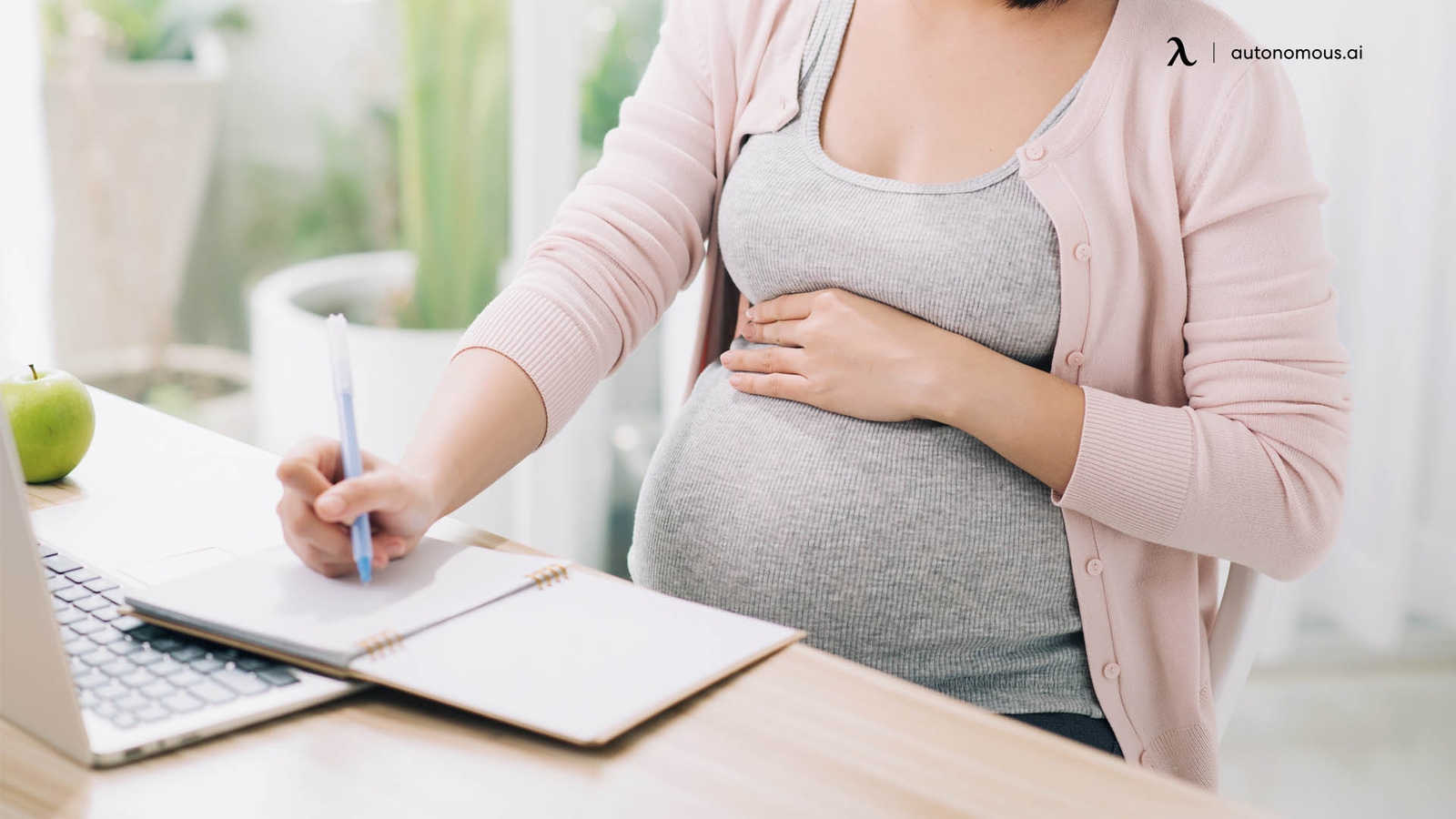 Smart Products
The 5 Best Office Chairs for Pregnancy in 2023 (Reviews)

Autonomous
|
May 28, 2021
9,201 Views
Pregnancy should be a magnificent stage in the life of every woman; the act of creating a life inside your belly has a magical and beautiful feeling that captivates your heart and the heart of the people that accompany you during the entire process. However, the pregnancy process must also take very delicate care behind, so you and your baby can stay safe until the date of birth. It is indispensable that you pay attention to your doctor when he indicates your necessary prenatal care. If you maintain appropriate prenatal care during your pregnancy, you are more likely to have a well and healthy birth.
Many women still have to go to work during a period of their pregnancy process. How late women work in pregnancy varies for each individual, and their job and comfortable work environment play an essential role during this process. If you or your wife is active at work, you have to make sure she has a comfortable workplace to ensure her safety and the safety of the life she carries inside of her. Something to consider during pregnancy is how women sit; it is a crucial factor that influences a lot the health of both the baby and mother. 
It is why purchasing an office chair for pregnant women is one of the most important steps to ensure the health of pregnant working women. An office chair for pregnancy provides you with a wide range of features that make it the best choice for you. It does not only work well as an office chair for pregnant ladies, but it is also an excellent choice for when she has to recover and work from her in-home workspace. 
If you are tired of looking for the right office chair for pregnant ladies to sit in during your pregnancy, we invite you to keep reading. Here you can learn about a few of these comfortable office chairs and decide which one is the best office chair for pregnant ladies. 
But first, there are a few things you must consider before deciding which site to buy an office chair for pregnant women. 
As we said above, good posture is essential during the pregnancy of a woman. The position in which she stands, sits, and lays down during this process requires a bit of training to walk, stand still, and sit in ways where she does not put a high amount of strain on her back. Although it is harder to do each time due to the growth of your belly, there are some steps you can take to maintain proper body posture.
What Is the Correct Standing Position to Take During Pregnancy?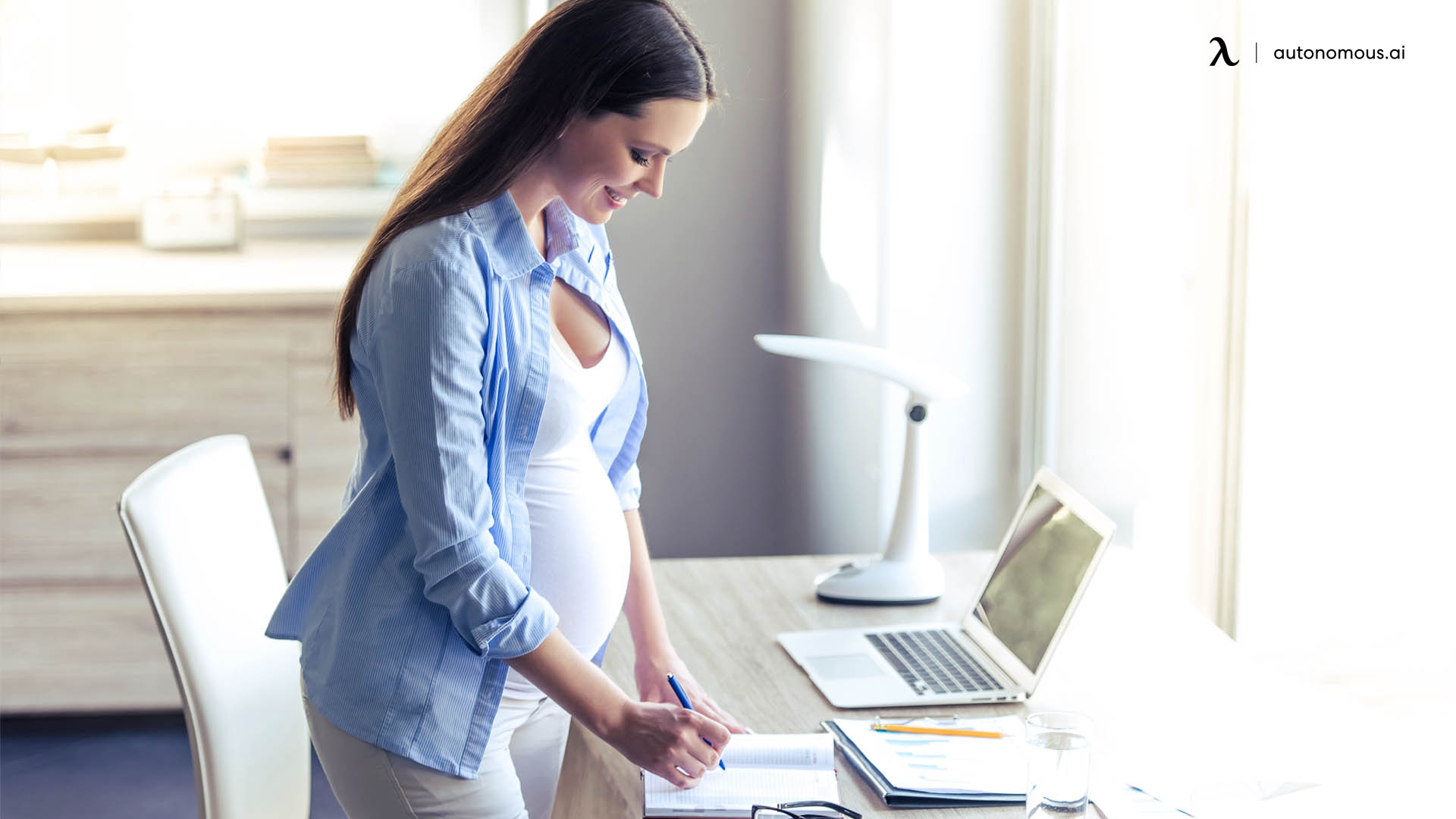 Here are a few pieces of advice to maintain a good standing posture while being pregnant:
Do not tilt your head backward, forward, sideways, or down. We recommend you keep your head upright with your chin inward.

Take a look and make sure your earlobes are in line with the middle of your shoulders.

Another indispensable factor for maintaining a good standing position is to keep your knees straight but not locked.

Something indispensable is to keep your stomach in and up as much as you can; you should never tilt your pelvis forward or backward. You can do this by keeping your buttocks tucked in.

Keep your weight balanced on both your feet. You can do this by pointing them in the same direction. If your feet hurt, you should consider purchasing low-heeled shoes to support them. They are also able to prevent stress put on your back. 

One thing you should do is stretch your head towards the ceiling. 

Lastly, remember that you should not be standing in the same position for a long time. Otherwise, you are more likely to develop back pain.
What Is the Correct Sitting Position You Should Take During Pregnancy?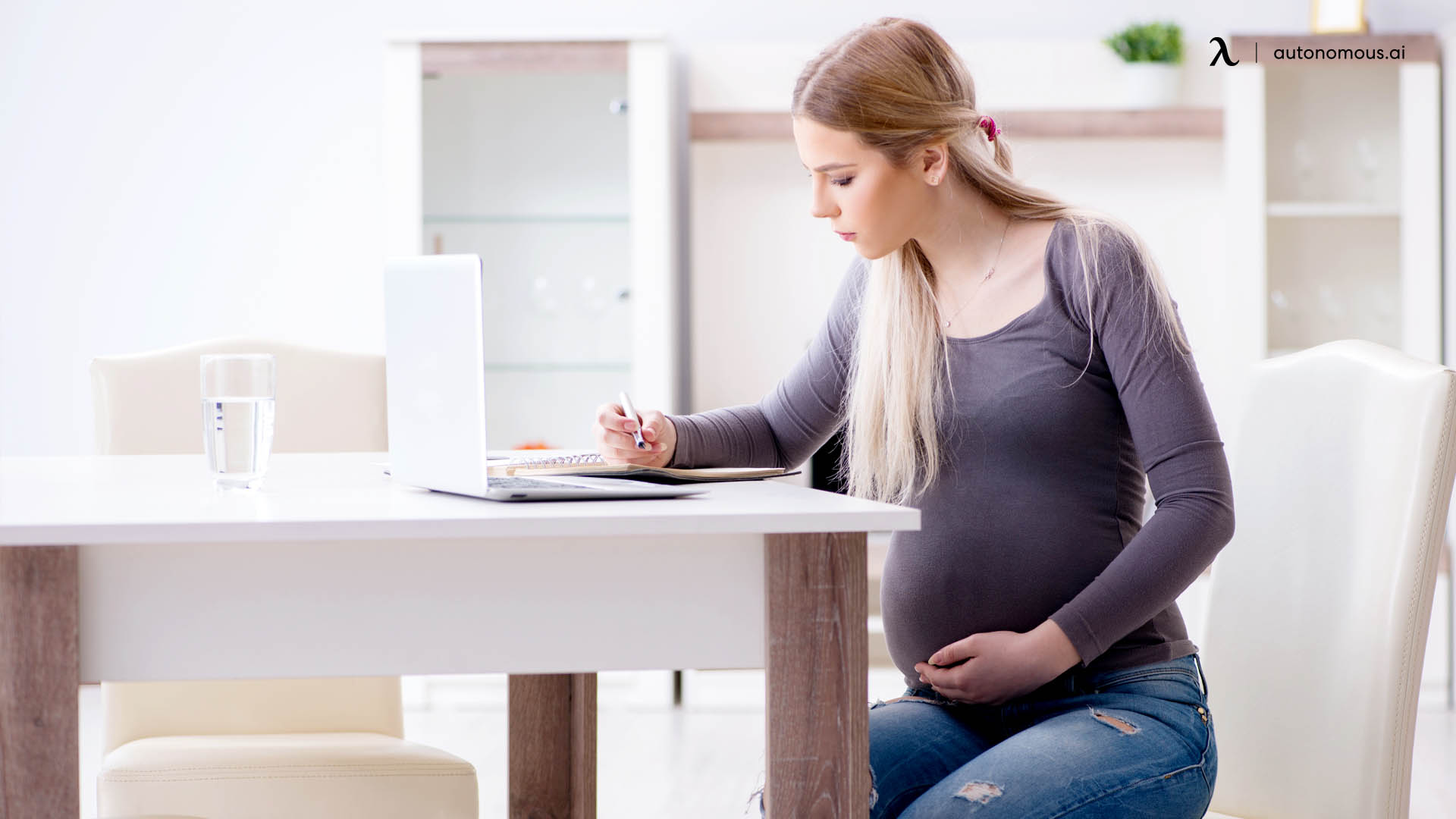 There are two stages where you can consider several things to make sure you sit in the correct position with an office chair for pregnancy when you are pregnant. The first stage is when you make the right choice and decide to purchase an ergonomic chair with lumbar support and appropriate height. The other one is when you have not purchased an ergonomic chair yet. 
Having an Ergonomic Chair with Lumbar Support
You can sit up relaxed with your back straight and your shoulder back. With this office chair for pregnancy, your buttocks should touch the lumbar support in the back of your chair.
Do not remove the lumbar support from your chair. If you want, you can replace it with a pregnancy pillow. However, remember that you should not sit without having something cushioning the lumbar region of your back. 
Having A Common Chair Without Lumbar Support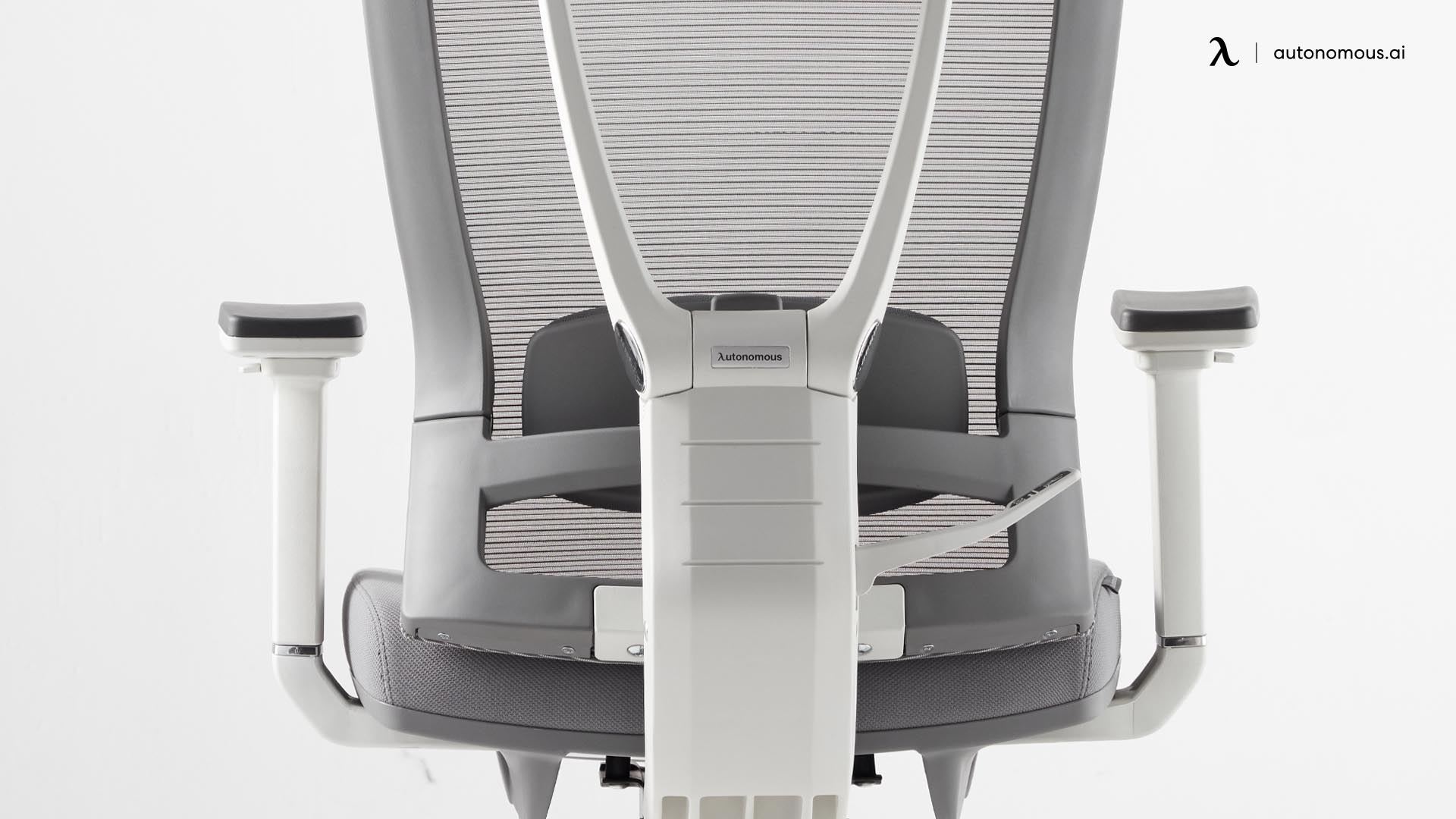 If you are not using lumbar support, here are a few steps you can take to make sure you sit in the correct position.
First, you should sit at the end of the office chair for pregnancy and slouch completely.

Accentuate the curve of your back as much as possible and hold it for a few seconds.

Then release the position slightly until you are straight but relaxed.

But your entire weight on both your hips.

Your feet should be flat on the floor, and your knees and hips at a 90-degree angle parallel to the floor surface. 

Try to vary the position in which you sit. Experts recommend not sitting in the same way for more than 30 minutes.

If you still go to your office or you need to work remotely, try to adjust your

office chair height to fit your workstation better. When you do this, you must keep your shoulders relaxed with your arms on the armrests or the desk. 

If you are using a chair that rolls and turns, you should not twist at the waist while sitting. You should rotate your entire body so that you do not harm yourself and the baby.

Standing up from the chair is one of the most challenging parts for many pregnant women. You should move to the front of the seat and try to stand up by straightening your legs. Remember to avoid bending forward at your waist to try to stand up. 

After standing, we recommend you do some

pregnancy-safe stretches for your back. 
What Is the Thing That You Have to Consider When Choosing the Best Office Chair for A Pregnant Woman?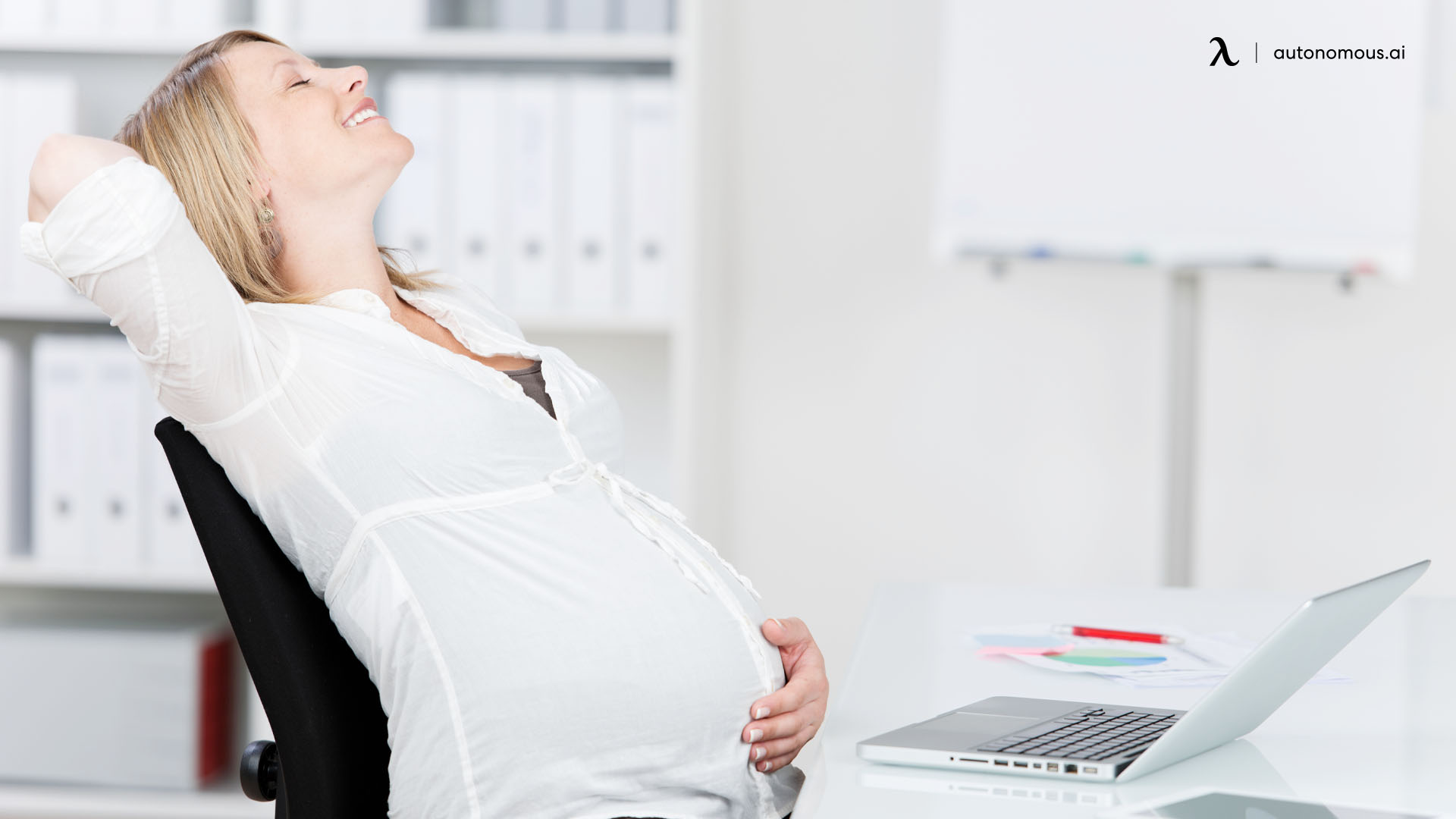 Not all manufacturers make chairs thinking about all the purposes someone can use an office chair for pregnancy, for example, pregnant women. That said, you understand how important choosing a chair that offers all the features needed to maintain yourself or your wife comfortable during their pregnancy is. However, you might be asking yourself, "how can I know what I need to look for in an ergonomic office chair for pregnant ladies? 
Here is a list of a few features all ergonomic office chairs for pregnant women should have:
Lumbar Support
The first thing you need to consider is looking for an excellent ergonomic chair for back pain that provides you with lumbar support to prevent this from happening, no matter if you are working remotely from home or in an office. If you buy an ergonomic office chair for pregnancy, you can help your wife avoid putting too much strain on her back by using lumbar support. It also supports her in maintaining a proper posture; this is a feature that plays an essential role in her safety.
Office Chair Height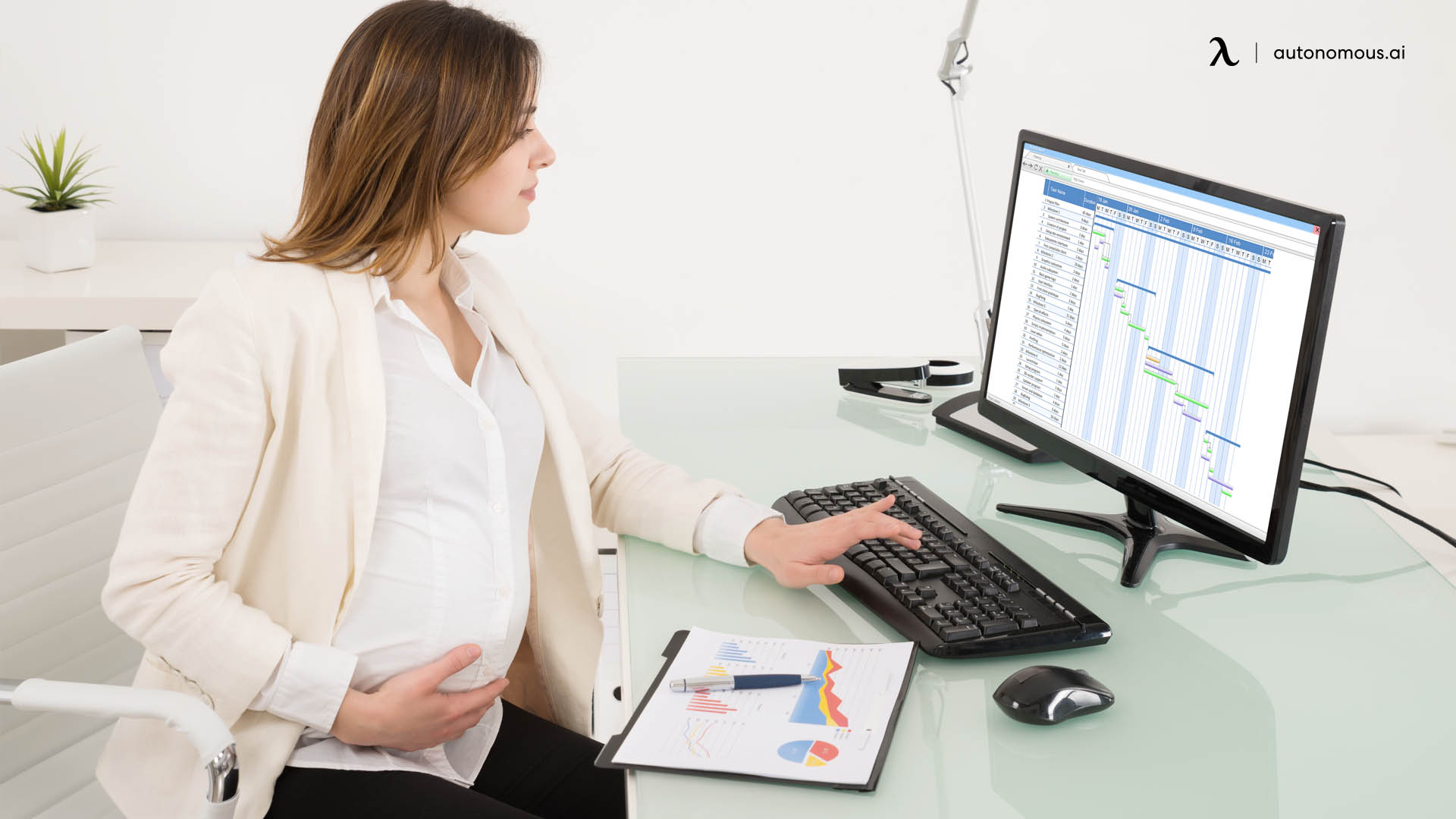 Many people who have never bought office chairs in the past are unaware of the importance of how tall the chair should be. However, if you buy an ergonomic computer chair, this is not a problem since this type of chair can adjust to fit you better and make you feel comfortable in your workspace. The chair's height is indispensable to make the pregnancy of a woman feel a lot less exhausting. That is why buying an ergonomic office chair for pregnancy is the best option to ensure a perfect height.
Reclining Features
As we said above, an ergonomic chair can make your pregnancy a lot less exhausting. A reclining office chair with footrests might seem like heaven to you as it can allow you to rest every time you feel exhausted and need to lay down for a bit. Some chairs can recline at least 45-degrees, and others can even recline to at least 170-degrees. However, you can adjust it to how far you want it to recline. Buying a reclining chair can be the best decision you can make to increase your productivity while taking care of your pregnancy. 
Adjustable Features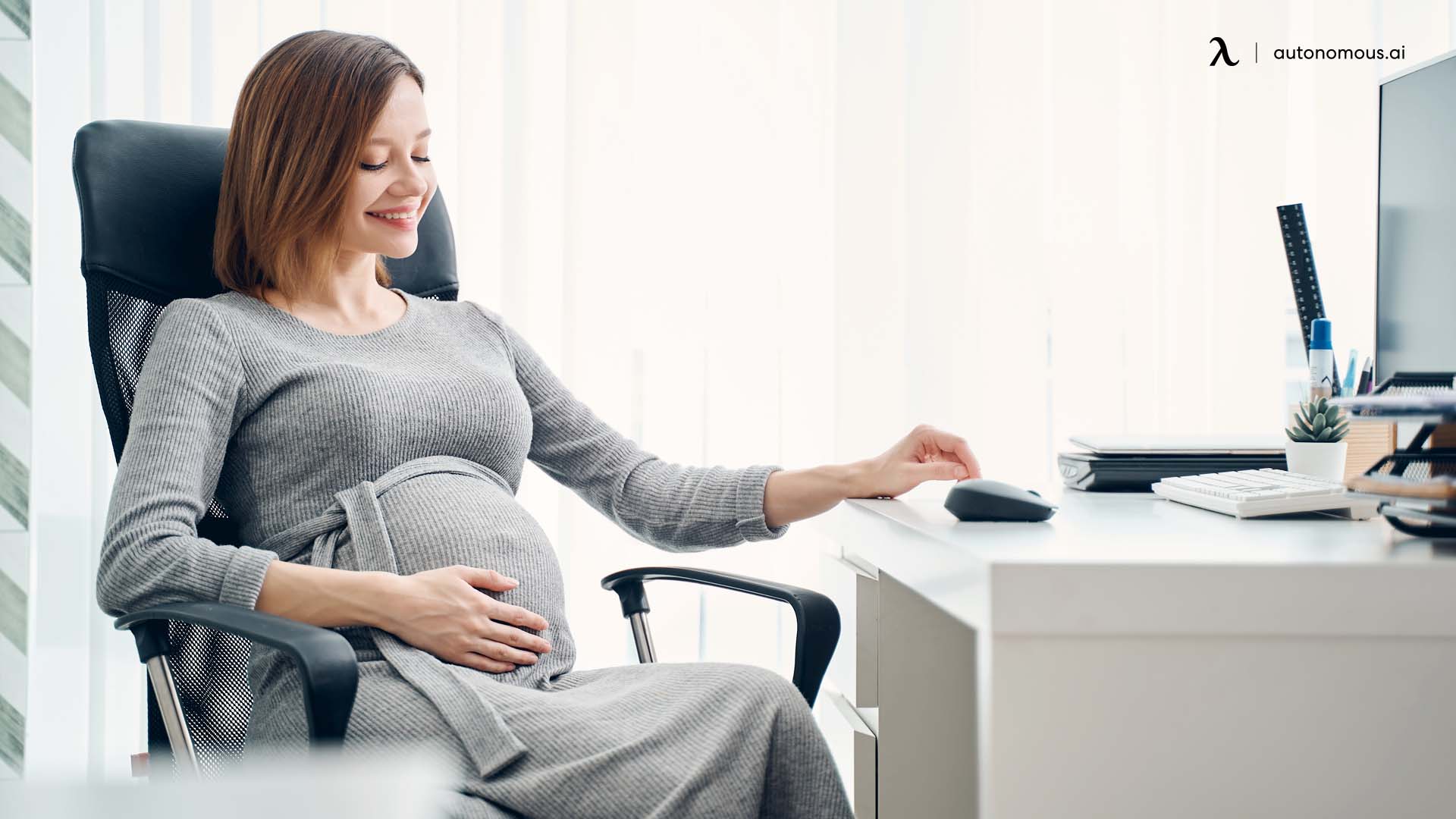 When your work requires you to sit in front of your computer for a long time, it is indispensable that you feel comfortable while working, especially if you are pregnant. An appropriate ergonomic office chair should also feature adjustable armrests, which you can play with to adjust them to the perfect height to keep your shoulders relaxed. One way to know the correct elevation for your armrests is by accommodating them until your arms are 90-degrees parallel to your thighs and the desktop. 
If you adjust your armrests too high, it can cause you shoulder pains, and if you accidentally make a sudden movement, it can even cause you a severe injury. That said, when you look for an office chair for pregnancy, make sure you buy an ergonomic one with adjustable features not only for armrests but also for height and reclining. By doing this, you can easily find a chair that fits both you and your desk height as well. 
Material Used to Make the Chair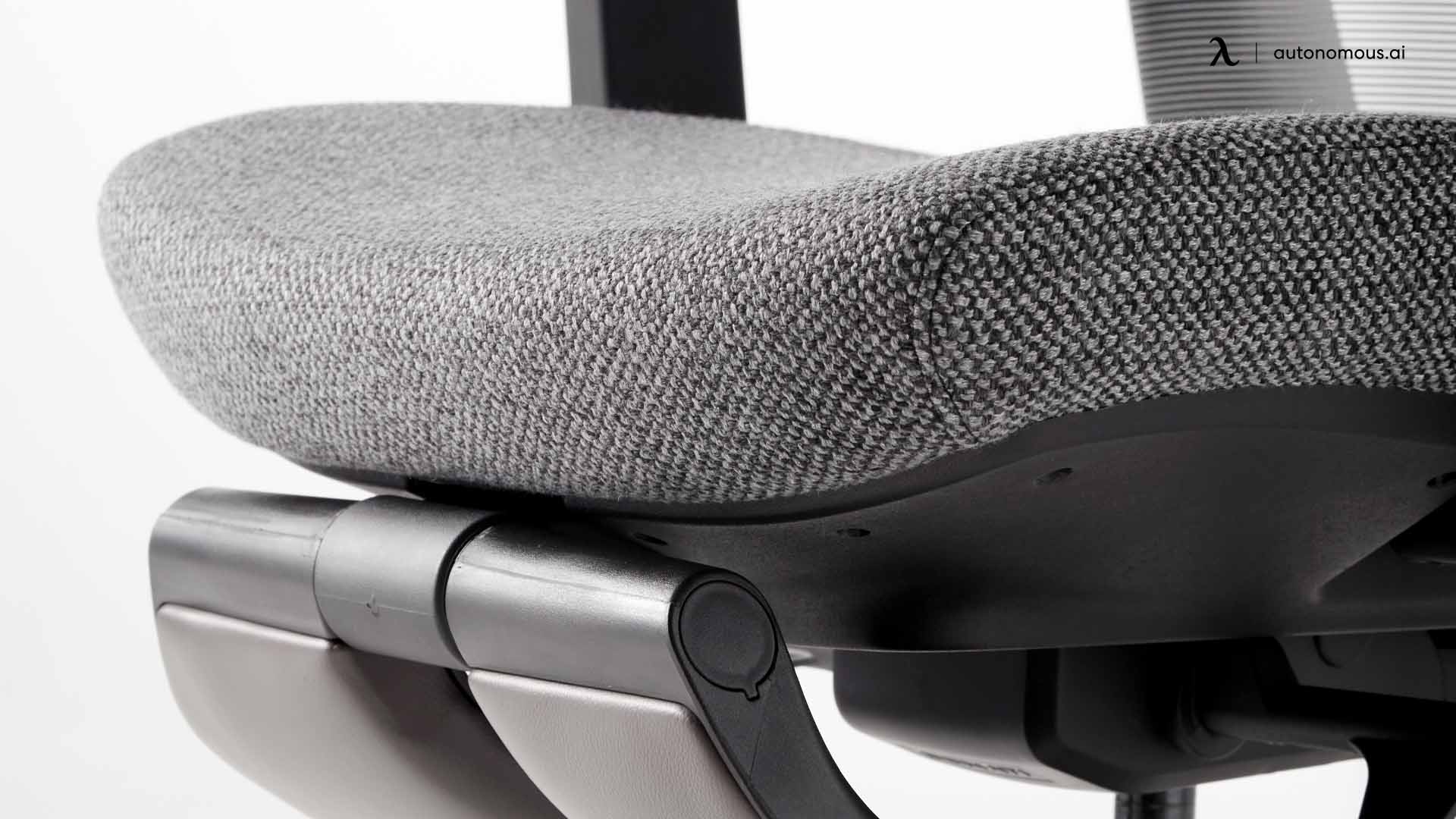 Why is this important when choosing an ergonomic chair for your pregnancy? Well, the material you choose can influence your comfort a lot while sitting. For example, if you live in a humid environment with more sunny days than colder weather, you might want to choose a more breathable material for your chair. In these cases, leather can be a poor choice as it tends to stick to your skin during hot temperatures. Many companies that sell chairs online do not have detailed information about the material used to make the chair. However, with us, you can always know everything about the products that you are buying. 
Ranking of The Best Office Chairs for Pregnancy
Finally, you have reached where you can know the best ergonomic office chairs for active-working pregnant women. 
1. ErgoChair Plus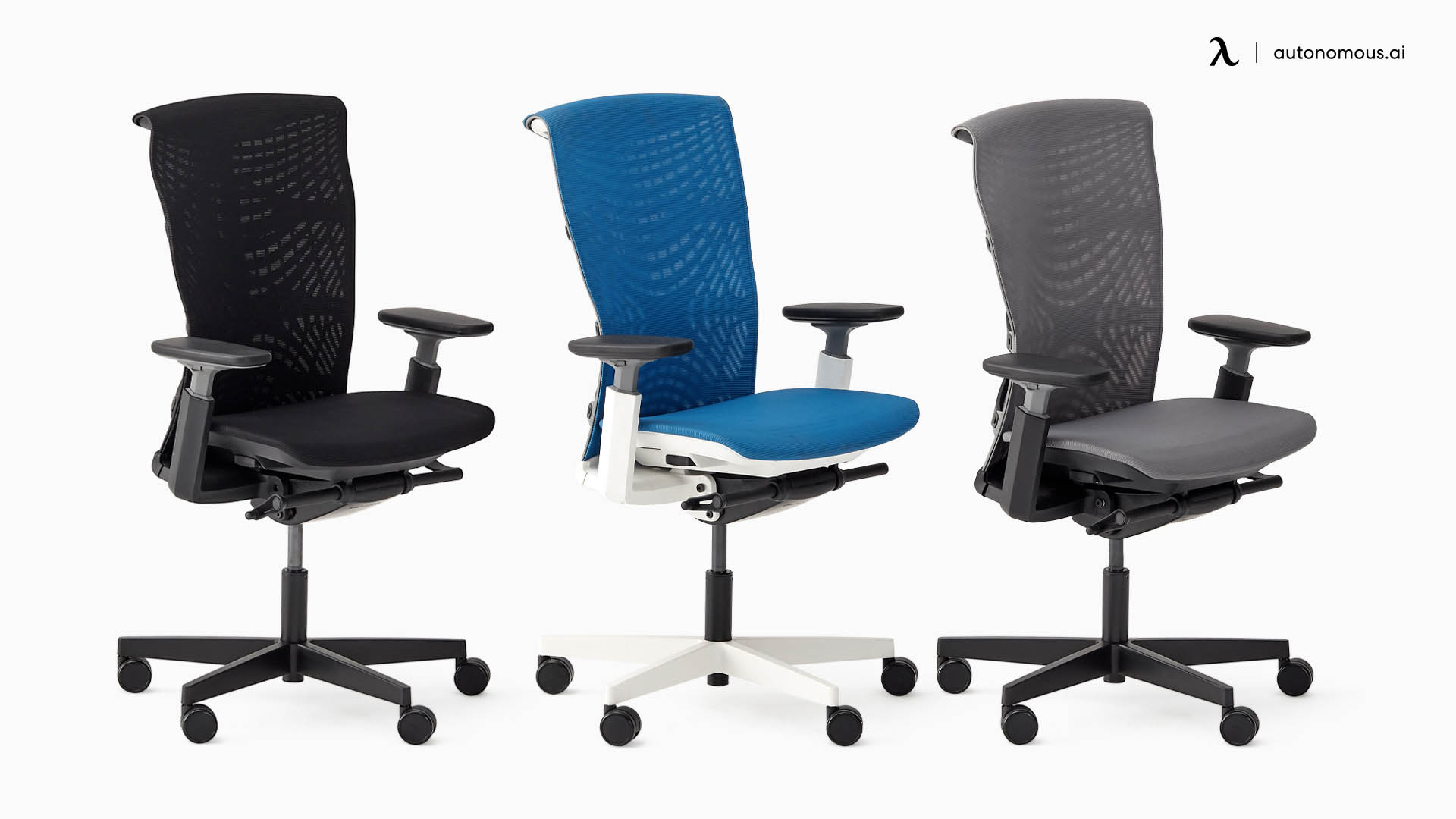 The ErgoChair Plus is our most advanced development. We rank it as the best office chair for pregnant women since it provides you with complete support of your back, neck, arms, adjustable, and reclining features that you can play with to adjust to your measurements. It also comes with reclining features that allow you to rest whenever you want without having to stand up from your workspace. This office chair for pregnancy offers the entire list of features pregnant women need to make their pregnancy more comfortable than exhausting. This is one of the best office chairs for pregnant ladies.
Here is a more direct description of what benefits this chair can bring you:
Ergonomic Design.

Wide range of adjustable features to fit you better.

Complete Back Support.

It promotes proper posture.

Comfortable Material.

It has a cushioned back support that keeps your back fresh and sweat-free.

Incredible Durability.

This chair can withstand up to 330 lbs. of weight.
2. ErgoChair Pro
The ErgoChair Pro offers the complete range of benefits as the ErgoChair Pro. However, its main difference is its lighter design and more breathable material to keep your back sweat-free if you currently live in a warm and humid environment. 
We could never rate these models of chairs enough since they are the perfect fit for whoever is looking for an ergonomic office chair for pregnancy, no matter if that person is pregnant or not. 
3. ErgoChair Recline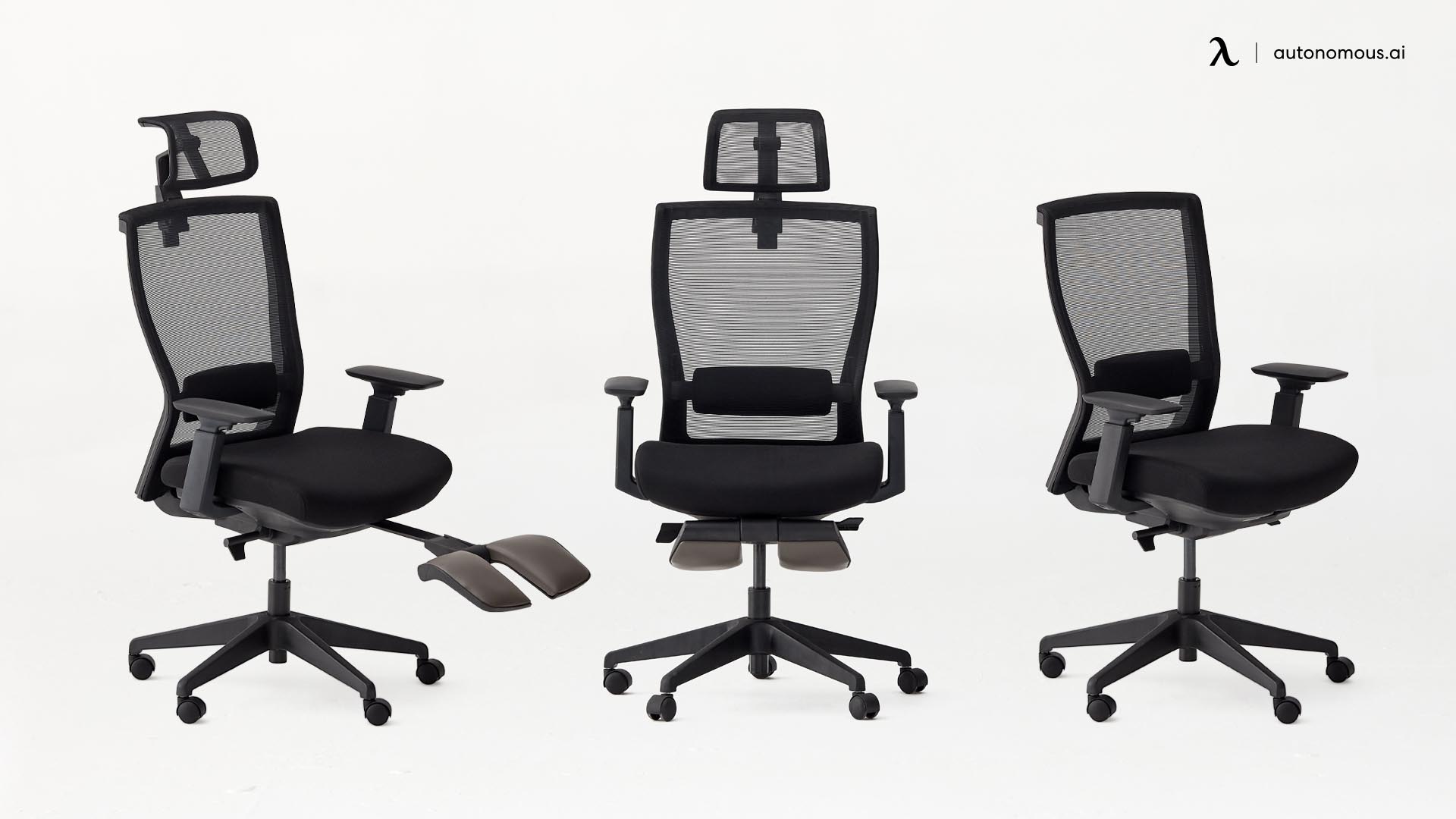 If you are looking for the best office chair for pregnant ladies, you need to consider this chair. The ErgoChair Recline is similar to the previous one, but it also is a lighter and more affordable model. If you are on a budget and you need an office chair for pregnancy that offers you the same benefits you need for a more affordable cost, the ErgoChair Recline is the best choice for you. With this chair, pregnancy has never been that comfortable. 
Remember, pregnancy should be a beautiful and magical stage of your life, and you should not permit that an uncomfortable chair ruin that for you. If you want to know more information, do not hesitate to contact us!
Video ads for product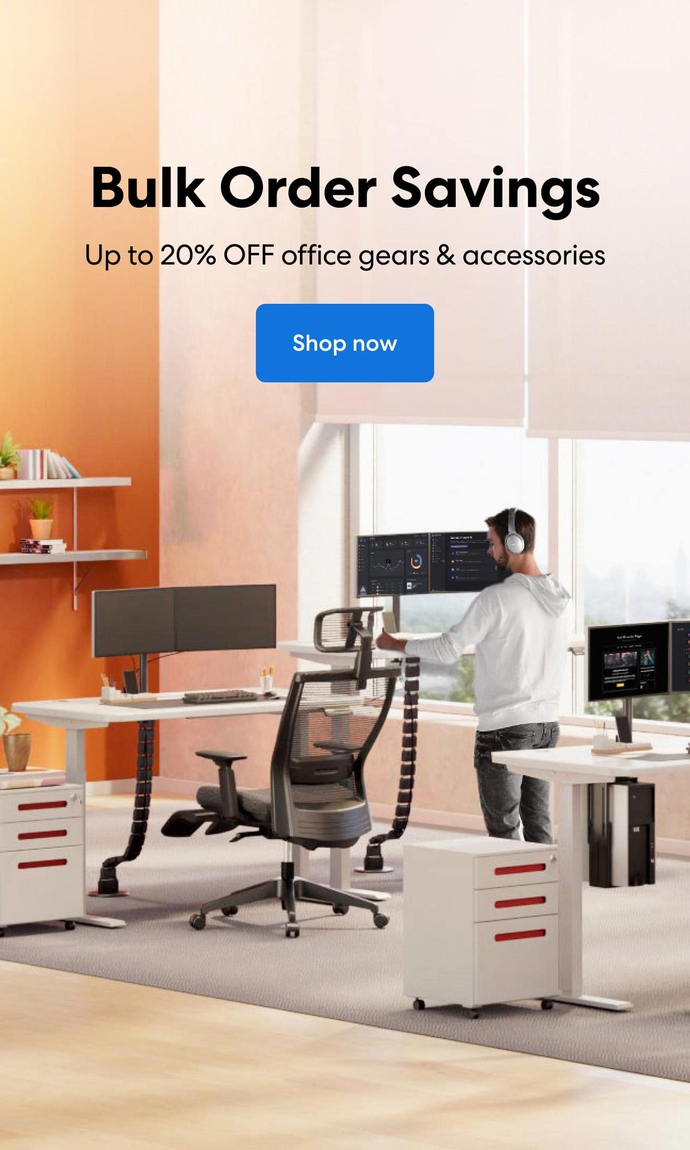 Subcribe newsletter and get $100 OFF.
Receive product updates, special offers, ergo tips, and inspiration form our team.