Navigating the expansive market of ergonomic chairs can be a daunting task, especially when numerous companies boast about having the ultimate solution for back pain. When it comes to finding the best affordable office chair for lower back pain, lumbar support is paramount as it effectively alleviates stress and strain on your lower spine. Some office chairs designed for back pain relief also feature integrated ergonomic support for your head, shoulders, and arms, boasting larger dimensions and taller backrests. These chairs can seamlessly blend into your workspace, offering both size and style.
For those seeking a more compact and sleeker design or facing space constraints, there are several mid-back office chairs tailored to provide top-tier comfort. Additionally, some office chairs come with the added benefit of a reclining feature, which proves to be invaluable for individuals dealing with back issues. The ability to recline at a comfortable angle not only enhances your sitting experience but also complements the natural curve of your back, preventing slouching or discomfort.
Our carefully curated selection includes a range of the best desk chairs for back support, each catering to the unique demands of your spine and workplace. These chairs are not merely pieces of furniture; they possess the potential to significantly enhance your overall well-being.
Whether you're working from the comfort of your home or bustling in a busy office environment, the top swivel chairs we present here are designed to transform your life. Equipped with ergonomic features that support your entire body, these chairs ensure you can rise at the end of a long day without the burden of a sore back or neck, making them essential companions for a productive and pain-free work experience.
And let's face it: You should not spend all of your day working from a couch or a dining chair, no matter how alluring it may seem to do so. A specialized ergonomic chair is a smart purchase if you desire to feel at ease as you do your responsibilities. Below, we have selected several of the best office chairs for back pain.
1. Finercrafts The Office Chair: Headrest & Legrest
Investing in office furniture can strain your budget, but fear not. When cost is a concern, the FinerCrafts ergonomic chair emerges as a prudent choice. Despite its affordability, this affordable office chair for lower back pain doesn't compromise on essential ergonomic features. 
Crafted with a design that mirrors and supports the natural curvature of your back, it offers the crucial lumbar support needed to alleviate lower back tension. Additionally, assembling this chair is a breeze, adding to its appeal for those seeking a practical and budget-friendly solution to their ergonomic seating needs.
2. Ergonomic Office Chair by Logicfox with Adjustable, Breathable Mesh Seat
The ergonomic excellence of this chair is underpinned by its robust frame and a backrest crafted from an impeccably elastic and breathable mesh. The seat material employs a grid-weaving technique, enhancing ventilation and ensuring skin-friendliness while maintaining ample tensile strength for support.
Furthermore, the chair boasts multi-functional flipping armrests that offer comprehensive support for your shoulder blades and arms. These armrests can be adjusted both upward and downward, moved front and back, and rotated to either side, providing a tailored and versatile seating experience. Should you need to save space, you can conveniently turn the seat's arms up or tuck them beneath the table, making this chair a practical and adaptable choice for various settings.
 The Logicfox's mesh ergonomic desk chair also boasts a smooth reclining position with 4 locking modes and a chair tilt range of up to 45 degrees.
3. Logicfox Ergonomic Office Armchair with Saddle-shaped Sponge Seat
Crafted in a saddle-shaped design, this chair features a plush, thick cushioned seat combined with a breathable mesh backrest. This thoughtful combination not only ensures comfort during extended periods of sitting but also minimizes leg strain and maintains a cool temperature for your spine.
This ergonomic office chair, specifically designed for back pain relief, marries style with robust support. Its backrest is not only sturdy but also provides exceptional support. You have the flexibility to seamlessly adjust the back inclination to your preference, thanks to its elastic design, ensuring a secure and personalized sitting experience.
With a convenient reclining feature offering three locking modes and a 40° range of seat tilt, this chair allows you to find your ideal position with ease. The result is a chair that provides a snug and adaptable fit for your body, making it a welcome addition to your workspace.
4. Logicfox Arm Chair with Double Lumbar Support
A 2D adaptable lumbar assistance is a prominent feature of this double lumbar support arm chair. 
The Logicfox Arm Chair with Double Lumbar Support boasts an innovative layout we affectionately term the "lumbar and spinal separation design." This unique feature provides unwavering support to your waist, alleviating pain and discomfort associated with extended periods of sitting. 
Moreover, the chair offers a remarkable range of up to 40° for backrest tilt, coupled with multiple locking configurations to cater to your preferred seating angles. The convenience of flip-up armrests not only enhances space-saving but also maintains a tidy and organized environment in your room. Whether you're at your workplace or home, you have the flexibility to lift the armrests or tuck them neatly beneath your desktop.
A standout feature of this affordable office chair for lower back pain is its built-in adjustable 2D lumbar support, exemplifying exceptional design. This chair's thoughtful construction ensures both comfort and ergonomic functionality, making it a standout choice for those seeking an ideal seating solution.
5. Ergonomic Mesh Office Chair Gabrylly
Designed to be a reliable ally against back discomfort, this affordable office chair for lower back pain is equipped with a sophisticated system featuring four strategically positioned ergonomic support points: the head, spine, buttocks, and wrists. Additionally, it offers enhanced back support, ensuring that your entire back receives the necessary reinforcement.
The chair's perforated seat and backrest are not just for aesthetics; they serve the crucial purpose of promoting air circulation. This means that you can comfortably sit in this chair for an entire eight-hour workday without worrying about excessive sweating or discomfort. In essence, it's engineered for extended periods of use, prioritizing both your well-being and productivity.
6. Tempur-Pedic TP9000 Mesh Chair
This seat is meticulously crafted with durable memory foam to provide an extra level of comfort, making it an excellent choice for those seeking an affordable office chair for lower back pain relief. If you're on the quest for the ultimate solution to back discomfort, look no further—this chair is your answer.
Designed with versatility in mind, it caters to individuals of varying heights, offering adjustable height settings that can be lowered to your preference. The chair's cushion provides exceptional lumbar support, ensuring optimal comfort throughout your workday.
What's more, the chair's padded armrest is not only comfortable but also removable, allowing you to customize your seating experience as needed. With the ability to recline to a comfortable 135 degrees and a 360-degree swivel feature, this chair offers both relaxation and maneuverability, enhancing your overall seating experience.
7. Herman Miller Ergonomic Chair
Are you in search of the perfect affordable office chair for lower back pain that seamlessly combines style and functionality? If the answer is yes, then look no further, as this chair is tailor-made for you. This mesh chair is specially designed for individuals who demand the pinnacle of customization and boasts a rich array of luxury ergonomic features.
If you desire a chair that exudes both opulence and comfort, then this top-tier chair for lumbar support is your ideal choice. With a mesh backrest that facilitates proper airflow, it ensures that you remain comfortable even during long work hours. Moreover, it offers extensive adjustability options, including height, armrest, and tilt tension, allowing you to fine-tune your seating experience to perfection.
Equipped with 2.5-inch dual-wheel casters, this chair provides effortless mobility, enabling you to move from one spot to another with ease. Additionally, the forward seat tilt feature ensures that you can maintain an upright and ergonomic posture, eliminating the need to slouch while you work. In essence, this chair redefines both style and functionality, making it the ultimate choice for those seeking an exceptional seating solution.
The Pros and Cons of Using an Ergonomic Office Chair
As an office worker, you spend the bulk of the workday sitting in an office chair at your workstation. By using an ergonomic chair for low back pain, you can avoid the discomfort of lower back pain and ensure good posture. Ergonomic chairs such as the ErgoChair Pro are one of the best affordable office chairs for lower back pain. The benefits of using an ergonomic desk chair include:
Extreme comfort and lumbar support for office workers while in the chair.
Features such as armrests, adjustable height, and 360-degree swivel motion assist in promoting the best posture for you and allow for easy movement around the office.
The adjustable features of an ergonomic chair have proven to improve moods, boost energy levels, and increase productivity.
The design of Autonomous ergonomic office chairs focuses on providing lumbar back support, spine protection, and comfortability. Helping prevent neck and back pain, also avoid blood circulation issues.  
Upright spine – your spine is what supports your entire body. It is what allows you to keep your balance and stand upright. Furthermore, a spine is the body's central pillar and maintains all the internal organs in place as well as allows blood circulation around the entire body. An ergonomic office chair with lower back support and lumbar support assists your body's central pillar to do these functions.
Prevents poor digestion – over some time, poor posture can harm your gastrointestinal system and your body's metabolism. An ergonomic chair assists in keeping your body's posture upright and assists your internal organs to function properly.
Breathing – having poor posture at your workstation can compress and restrict your breathing. When your diaphragm is restricted it prevents you from taking deep breaths. When you do not take full, deep breaths it can lead to a compromised oxygen supply. This, in turn, impacts your cognitive processing and problem solving as well as increases fatigue. Ergonomic office chairs such as the ErgoChair 2, the ErgoChair Plus, and the ErgoChair Recline help keep you on the alert and ready to tackle your workload. 
Enhanced mood – by using an ergonomic chair at your workstation you ensure good posture. Good posture can positively impact your confidence, self-esteem, boost productivity levels, health, and happiness.
Desk chairs for back pain provide numerous other benefits as well, nonetheless, as with most things in life, there are certain downsides and drawbacks. The disadvantages of ergonomic office chairs include:
The appearance selection of ergonomic office chairs is limited. The design of the chairs does not come in a variety of colors and styles. Nevertheless, the general design and appearance of an Autonomous ergonomic office chair still add a sleek look to most work environments.
The design and technology of an Autonomous ergonomic office chair are of high-end premium quality. This can make the price for an ergonomic low back chair a tad hefty. That being said, the benefits of an ergonomic chair for lower back support outweigh the cons and the risks of not having a best affordable office chair for lower back pain. The purchase should be seen as an investment for office workers to improve productivity, increase energy levels of themselves and their work environment and ensure the best posture.
Finding the Best Affordable Office Chairs for Lower Back Pain
When you are making the purchase of a best affordable office chair for lower back pain make sure you are using the following universal criteria and considering these tips:
Upright posture – If your ergonomic desk chair is causing lower back pain – say no and replace it. Autonomous has a variety of options for the average hard-working office worker to choose from. An ergonomic chair must also support and protect your spine and posture. Lumbar support is a vital feature, an ergonomic chair with lower back support ensures the natural curve of your spine is protected.
The adjustability of an office chair – every office worker is a unique size and shape; therefore, an adjustable chair is the best way to go. The best ergonomic chairs all have customizable functions to support and fit all body types. Features on the chair such as armrest position, back tilt angle, headrest angle, seat tilt, tilt mechanism , tension, and height should all be adjustable functions to help you find your comfort zone.
Office Chair Materials – when you are considering buying an ergonomic chair, examine the office chair fabric which is used. The best affordable office chair for lower back pain are made with a soft, comfortable and durable fabric on the seat cushion, breathable mesh fabric on the headrest, and finished off with robust steel frames as well as high-quality plastic.
Seat Height – your ergonomic desk chair must offer a height range that allows you to find your comfort zone. Your knees should be bent at a right angle and your feet should be flat on the ground. The armrests on your seat must allow for your arms to rest at a 90-degree angle as you use your mouse and keyboard.
Comfort – an obvious but often overlooked tip. The seat which you are going to be working on for long periods of the day needs to be comfortable and support your posture. The range of autonomous ergonomic chairs is crafted from quality materials such as long-lasting memory foam, supportive springs, premium mesh covering, and elastic TPE to ensure lasting comfort.
Wheelbase – take note of your office floor when choosing an ergonomic chair. The wheels on your seat should be appropriate. For example, if your office has a carpeted floor you are going to need the appropriate wheeling for your ergonomic chair.
Conclusion
We have meticulously curated a selection of top-notch office chairs with exceptional back support, prioritizing features like lumbar support, productivity enhancement, posture improvement, and a host of other advantages. Through rigorous testing and evaluation, we can confidently affirm that these office chairs excel not only in aesthetics but also in providing enduring comfort and alleviating discomfort, even after extended use.
Dive deeper into the realm of ergonomic excellence with our comprehensive review of diverse designs, encompassing classic executive armchairs, contemporary marvels, and specialized ergonomic options for back pain relief.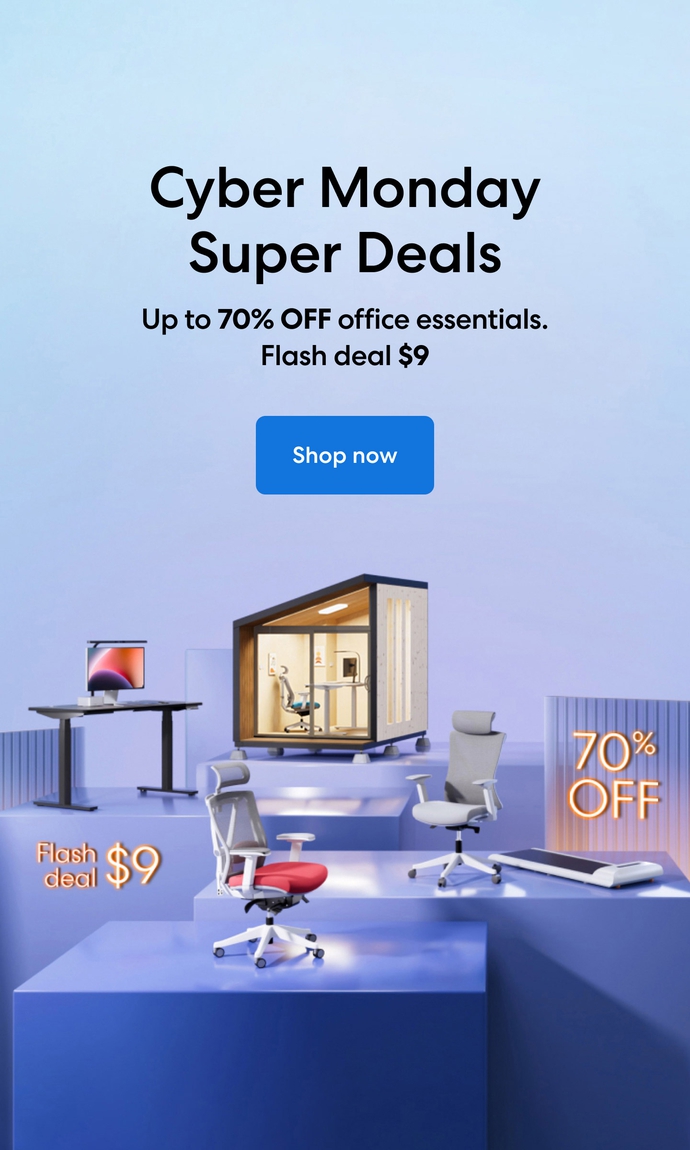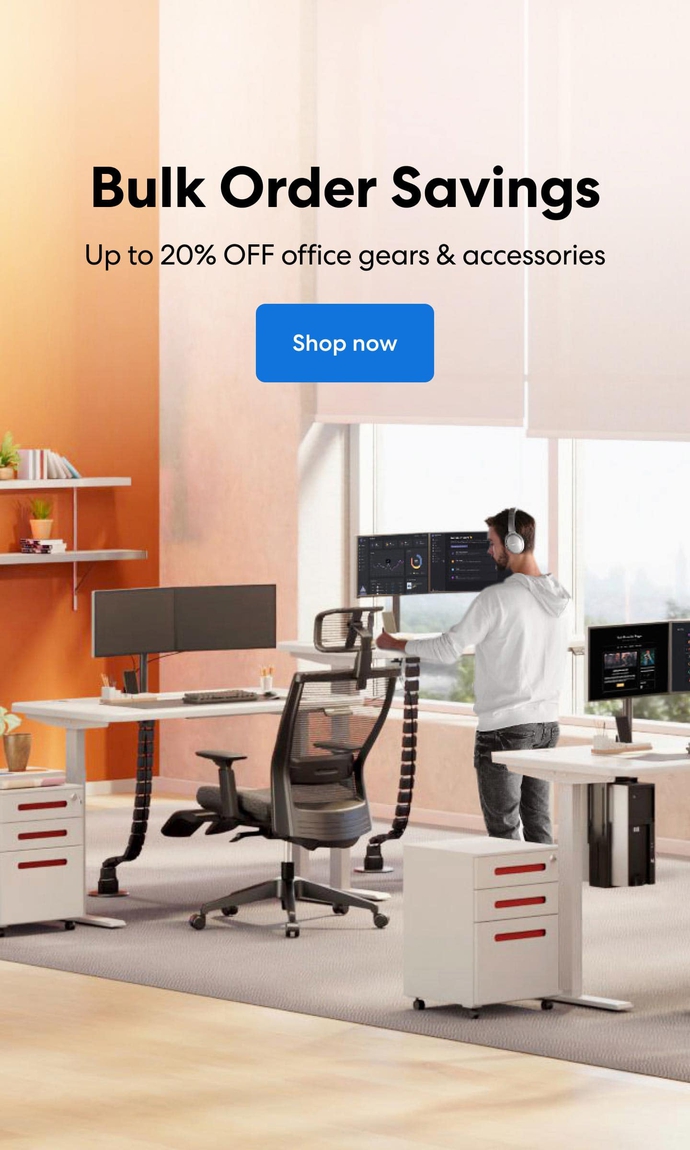 Subcribe newsletter and get $100 OFF.
Receive product updates, special offers, ergo tips, and inspiration form our team.