Smart Products
Buying Commercial Office Furniture in Bulk to Unlock Savings and Quality

Autonomous
|
Jun 29, 2023
300 Views
One of the biggest expenses you will have to deal with when starting a new business or expanding an existing one is buying commercial office furniture for your workforce. Depending on the type of furniture you want and the level of quality, modern commercial furniture can bite a huge chink out of your savings. 
However, there are ways to get around these problems and buy affordable business office furniture without compromising on the quality standards you have set for your business. If you buy wholesale office furniture instead of individual units, you can save a lot of money through discounts and cutting on transportation costs. 
Reputable outlets, such as Autonomous, usually offer customers massive deals and discounts on commercial office chairs, desks, and other accessories that are purchased in bulk. You will still get the same high-quality furniture but at a much cheaper price. 
The Importance of High-quality Commercial Office Furniture
When you are buying a commercial office desk or chair for your office, never make the mistake of thinking that since it is for the office it does not matter whether it is good quality or not. 
The type of business office furniture you have says a lot about your company and should be something you put a lot of thought and effort into. Next time you go shopping for a smart desk for your office, consider the following and only buy high-quality modern commercial furniture:
Employee Productivity and Well-being
The quality of office furniture and other desk materials that you provide for your employees has a direct impact on their productivity and, by extension, the success of your business. If your employees have to constantly adjust, move around, or share office accessories because you wanted to save money by buying sub-standard commercial office furniture, your business will suffer. 
You should also keep the well-being of your workers in mind when you purchase business office furniture because they will be expected to use it week in and week out. 
If your employees are not happy with their office furniture, or it is made of unsuitable material, it will affect their well-being, again causing problems for your business.
Durable
When you buy a standing desk for your office, you should expect it to last you many years before you consider replacing it. However, this is only possible when you buy high-quality, durable furniture. 
Saving a few extra dollars by buying a cheap commercial office desk will only cost you a lot more money in the long run because, over the next few years, you will have to make similar purchases multiple times.
Lots of Features
Only with top-tier modern commercial furniture can you expect to get a wide range of useful features that will make work-life easier for your employees. 
With cheap commercial office furniture, you are unlikely to get, for example, a computer desk with keyboard tray attachments. The most you can hope for is a generic commercial office desk that will not improve comfort or productivity in any way.
Good Warranty
One of the best things about buying high-quality business office furniture from a reputable supplier is the awesome warranty that you can get. Take Autonomous, for example. If you buy an L-shaped standing desk from the website, you will enjoy a one-year warranty on the top and a massive five-year warranty on the solid steel frame. 
This goes to show the confidence the manufacturer has in the product you are spending your hard-earned money on. 
Ergonomic
The buzzword in modern commercial furniture these days is ergonomics. With so many studies linking long office hours sitting behind a desk with back problems in employees, many companies are taking strides to create a healthier work environment for their employees. 
This means investing a little more in high-quality ergonomic commercial office furniture, such as a standing desk with an average desk height that can be adjusted to suit the employee and the nature of the work being done, is essential. 
Brand Image
Do you often entertain customers in your office? If so, you need to carefully consider what kind of message you want to send with your furniture choices. 
Poor-quality commercial office chairs do very little to inspire confidence in the minds of your potential customers who will sit in them while conducting business. Your brand reputation is something you should always seek to improve, and it starts with investing in some cool desks and chairs for your office. 
Environmentally-friendly Materials
Finally, have you stopped to think of the environmental impact that your choice of commercial office furniture will have either during the manufacturing stage or later when it is being disposed of? 
One thing you can be sure of is that manufacturers who sell cheap business office furniture are usually more concerned about making a profit than maintaining the environment. By choosing only high-quality furniture from reputable suppliers, you will be doing your part to safeguard the world we live in.
What Are the Benefits of Buying Commercial Office Furniture in Bulk?
The only downside of buying high-quality business office furniture is that you will have to spend a little extra money, meaning you have to have a big budget if you are equipping the entire office. 
However, there is a way to buy great furniture at lower prices, and that is to buy commercial office furniture in bulk. This option comes with a lot of benefits, such as: 
Cheaper
As we mentioned earlier, buying commercial office furniture in bulk is a lot cheaper than buying single units. Office furniture suppliers may be willing to offer you a great discount, provided that you meet the minimum purchase requirements. If you qualify, you will be surprised at just how much you can save when you buy all your office furniture at once. 
You should also be on the lookout for great deals on business office furniture, especially clearance sales where businesses are looking to move large volumes of commercial office furniture to make room for new items. You can outfit your entire office for a lot less money than you anticipated. 
Uniform Selection
Uniformity plays a huge role when it comes to the overall appearance of your workplace, especially in large open-plan offices. 
If you are in the habit of buying one office or home standing desk at a time, you will find it very difficult to buy uniform furniture. You could, for example, find that the specific design you need is no longer being manufactured, or the older desks may start to look more worn out than the newer ones.
However, you will not have such problems when you buy in bulk. All your modern commercial furniture will be delivered at the same time, making it easier to check if each piece of furniture is identical to the others.
Simpler Logistics
Buying commercial office furniture for the entire workforce can be draining if you have to constantly run around from one shop to another. Why not just deal with one supplier and place an order for all the items you need? This not only makes the logistics of buying and delivering all the furniture items much easier, but also allows you to build a better relationship with the suppliers.
Room for Customization
Some suppliers are also willing to add free (or affordable) customization on bulk purchases. This means, while single units can only be purchased as they are, when you buy in bulk, you will be able to ask the manufacturer to customize one or two things so that the furniture is more suited to your business. This can include small things like adding your business logo or even changing the colors to suit your brand. 
Considerations Before Buying Commercial Office Furniture in Bulk
While buying in bulk has a lot of benefits, there are also certain considerations that you need to stop and think about before placing the order. After all, a bulk order will cost you a lot of money, so you need to be sure this is the right option for your business. 
Consider the following: 
Is your budget big enough to cover such a big purchase? If you have other things you need to buy besides business office furniture, make sure you stick to the budget.

Think about where you are going to store all that furniture if you are not ready to set it up in your office.

If the manufacturer has a minimum purchase requirement to qualify for the discounts, determine whether you can meet it and if it is worth it.

Make sure the business office furniture meets the needs of your employees in terms of functionality before buying a lot of items you may end up not having any use for.

Ask about delivery options because if you have to transport all that furniture on your own, it will end up costing you a lot of money.
Try the Autonomous Bulk Order Program
At Autonomous, there is also a bulk order program that you can take advantage of. This makes buying your furniture in bulk a much easier process in terms of picking your items and getting them delivered. There is also an assembly service that is reserved for bulk purchases.
If you choose the Autonomous bulk order program, you can get your hands on some awesome deals on a wide range of commercial office furniture and accessories, such as: 
1. Standing Desks
Are you looking for a long desk with adjustable height? You can buy these in bulk from the Autonomous webpage. There are lots of desks to consider, such as the SmartDesk Core, SmartDesk Corner, SmartDesk Pro, and many more. You can even buy just the frames for a discounted price. 
If you buy more than 10 units of SmartDesk and ErgoChair combos, and you are within California, you will qualify for the free assembly offered by Autonomous. That means all you will have to do is buy your items and they will be delivered and set up in your office. 
2. Ergonomic Chairs
Ergonomic chairs are fast becoming one of the most important pieces of furniture for the office. If you decide to provide all your employees with ergonomic chairs, you can save a lot of money by buying in bulk. 
Consider the Autonomous ErgoChair Pro, for example. Normally, this chair would cost you $499. However, when you buy these chairs in bulk, each one will cost just $489.02. California residents can combine their chair purchases with a standing desk and qualify for the free assembly. 
Other chairs that qualify for this bulk purchase discount include the ErgoChair Pro, ErgoChair Core, ErgoChair Plus, and ErgoChair recline. 
3. Other Office Accessories
Besides standing desks and ergonomic chairs, there are lots of other office accessories that you can buy in bulk from Autonomous, such as:
Stools
Filing cabinets
Monitor risers
Cable trays
RGB lamps
Wrist rests
Desk pads
All these items, and more, come with awesome discounts when you buy them in bulk. If you want the full list of furniture and accessories that apply to the bulk order program, visit the Autonomous website and take a look.
Heard About the Autonomous Free Office Design Service?
Designing your office in the most efficient, attractive, and productive way possible is not an easy thing to do. Luckily, Autonomous customers can benefit from the free office design service that will take care of all your décor requirements.
You can make use of the free online design service to create your perfect office setting using high-quality commercial office furniture from Autonomous. With this service, you not only save time but also cut back on the costs of hiring an interior designer. 
In 2023, Buy Your Office Furniture in Bulk!
There is no better way to outfit your entire office than to find a reputable supplier and buy all your commercial office furniture in bulk. You will save yourself a huge amount of time and get substantial discounts when you deal with one supplier.
Visit the Autonomous page right now and take a look at its awesome bulk order program. Together with the Autonomous free office design service available, there is no better way to buy commercial office furniture in 2023.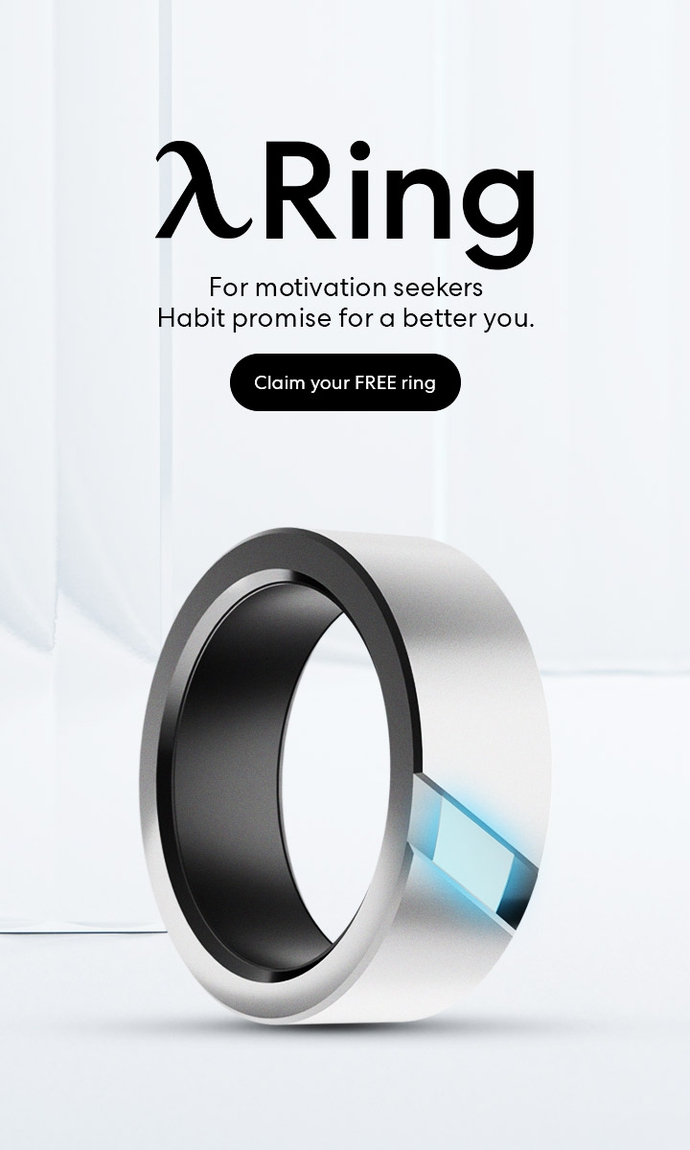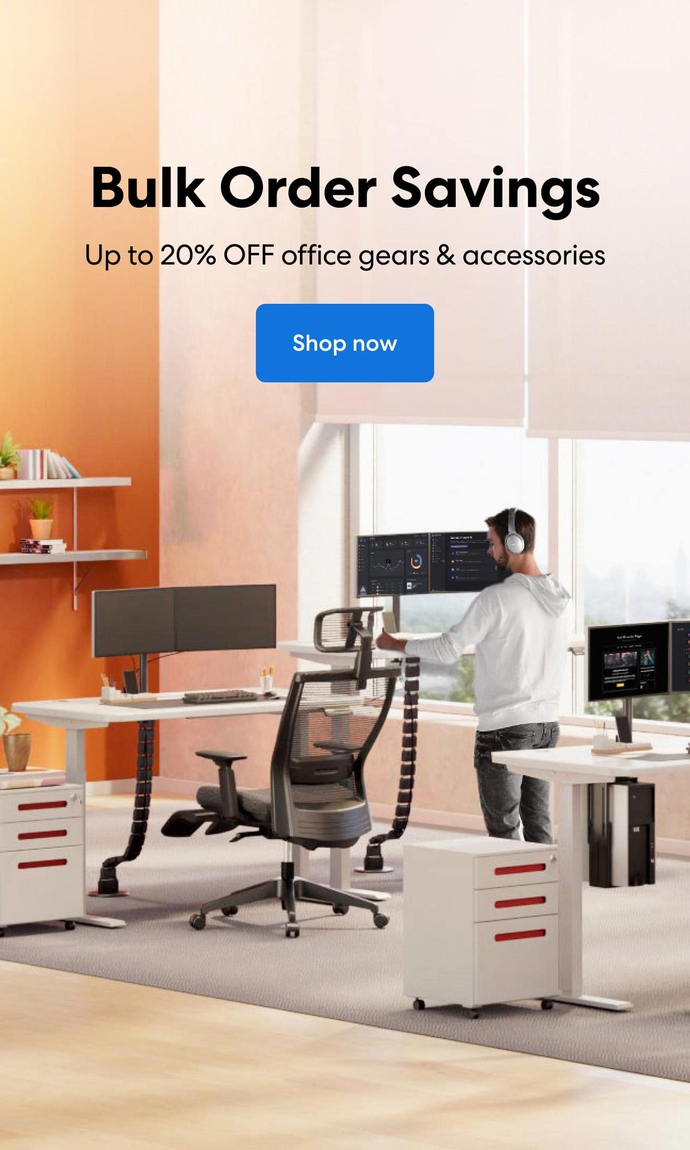 Subcribe newsletter and get $100 OFF.
Receive product updates, special offers, ergo tips, and inspiration form our team.