Smart Products
Are You Looking for a Leather Desk Blotter? 10+ Awesome Options

Autonomous
|
Jun 12, 2023
576 Views
If you have bought all the desk accessories that you need for your office, but something still seems to be missing, maybe you need a leather desk blotter. This simple yet functional accessory will protect your desk from spills and scratches, while also improving your desk décor. 
With the right leather desk blotter pad, you can finally have that missing piece of the puzzle you wanted to make your desk the perfect place to get some work done. There are many desk pads available, but if you want to buy a high-quality item, choose one of the leather desk pads and blotters from Autonomous. 
If you choose wisely, not only will your desk pad last long, but your office will have a brand-new accessory that you can enjoy using each day. Read on to find out more about the best kind of leather desk blotter for you to buy. 
What Is the Purpose of a Leather Desk Blotter?
A leather desk blotter has a few purposes that most people may not think of until it's too late and they have damaged their desks. The most important reason for buying a leather desk blotter is to keep your desk protected from scratches and spills that occur in everyday office life. 
There are many desk pad sizes to choose from, so you have to pick one that will cover an adequate amount of space while leaving your desk visible. 
A good leather desk blotter pad will also act as an office décor accessory because it will improve the look of your office. That is why it is important to choose high-quality items, because your desk pad is one of the first things visitors to your office will see.
Is a Desk Blotter Different From a Desk Pad?
A desk blotter and a desk pad are simply two different names for the same type of office accessory. The name desk blotter was originally used back in the day when people needed a covering to protect their desks from ink spills and scratches. 
Even though ink spills are no longer a huge risk, the name desk blotter has persisted and can be used interchangeably with desk pads. 
13 Best Leather Desk Blotters for 2023
There are many different types of leather desk pads available on the market. If you care about keeping your desk protected from scratches and spills, you should consider getting your hands on one of the following awesome products: 
1. Autonomous Microfiber Vegan Leather Desk Pad
The combination of a simple, yet functional design, and high-quality materials makes the Autonomous Microfiber Vegan Leather Desk Pad one of the best options to buy in its class. It looks good on virtually any desk and does a great job of providing adequate protection. 
These days, a desk pad is more than just a covering for your workstation. It is also an additional accessory that can add beauty and class to your office. 
With this vegan leather desk pad from Autonomous, you can also rest assured that you are playing your part when it comes to saving the environment. Vegan leather is highly sustainable and does not leave a large carbon footprint as traditional leather products do. 
As a bonus, the Autonomous Microfiber Vegan Leather Desk Pad has a super soft feel that allows you to effortlessly glide your mouse on it, improving your comfort and work productivity.
2. Burotic Leather Desk Pad: Handmade in Canada
If you want nothing but the absolute best when it comes to desk accessories, you should take a look at the beautifully designed Burotic Leather Desk Pad. Made from the highest quality leather, this custom leather desk pad is a must-have item for your office. 
Nothing beats the feeling of genuine leather when you are resting your hands on your desk during those long office hours. The smooth, natural finish shows a lot of attention to detail typically seen in such handmade products. 
When you buy this leather blotter for desk use from Autonomous, you will get a generous 1-year warranty, which you are not likely to need, given the quality of the materials used in this item. 
3. Function101 Desk Mat Pro: Desk Protection / Magnetic Cable Management
One of the most irritating things about working in a modern office is having to deal with cables criss crossing your workstation. It is amazing how much time is wasted untangling cables and getting them out of the way. 
That is where the Function101 Desk Mat Pro: Desk Protection comes in. This versatile and unique desk mat comes with a built-in magnetic cable management system that will solve all your problems. 
It has a metal inner layer that connects with your cable management accessories, allowing you to place all your cables exactly where you need them to be. If you have a computer, tablet, printer, scanner, or any other office desk essentials, this is the desk pad for you.
4. Graphic Image Two-Sided Leather Desk Blotter
If you spend every day looking at the same office accessories, decorations, and designs, it can get very boring to the point where it affects your productivity. The Graphic Image Two-Sided leather desk blotter puts an end to all that. 
It has two colors, one on each side, to allow you to easily flip it over when you feel that your desk needs a new look. Both sides are made from the same high-quality material that makes this Italian leather desk blotter a one-of-a-kind. 
Not many leather desk pads and blotters can give you this level of control when it comes to how you want your desk to look every day. The way the leather is designed makes each desk pad 100% unique because each has its own markings that are different from any other.
5. Logitech Studio Series Desk Mat
The last thing you want when you are using your desk pad is to have it slip and slide all over your desk. This is not a problem you are likely to face with the Logitech Studio Series desk mat. It has a non-slip back that allows it to stay in place while you are working. 
When you are not using your leather desk pad, it is easy to roll it up and store it without taking up a lot of space in your office. The surface is also designed for maximum mouse efficiency.
6. Pupufu Large Desk Pad
Some of the much bigger desks require a large desk pad that can cover large areas. The Pupufu Large desk pad does this job perfectly. You can place it over your large desk and never have to worry about any areas being left uncovered. 
The vegan leather is easy to clean and comes in a wide range of awesome colors to choose from. If you are worried about spilling something on your leather desk blotter, you will be happy to know that this desk accessory is 100% waterproof.
7. KeySmart TaskPad
These days, any modern office usually comes with a lot of electrical gadgets that need to be regularly charged. It usually means having to find a separate charging port for each item. However, with the KeySmart TaskPad, you can charge all your gadgets with ease, thanks to the built-in wireless charging port. 
The leather surface of this wireless charging desk pad is scratch resistant and waterproof, ensuring that your leather desk blotter pad will last a very long time no matter the kind of work you do on your desk.
8. MarroneLeather Personalized Leather Desk Mat
The design and beauty of this handmade leather desk pad are breathtaking. It is made of high-quality material that is soft to the touch, yet very durable. If you are looking for a desk pad that will turn heads, the Marroneleather Personalized leather desk mat is the one for you. 
It also comes in five awesome colors, meaning no matter what your office décor looks like, you can find the perfect desk blotter that will fit right in.
9. Leatherology Classic Leather Desk Mat
When a simple design meets high-quality leather, you get the Leatherology Classic leather desk mat. It is the perfect option when you are looking for something that will get the job done without taking center stage in your office. Its subtle design will suit a wide range of modern offices. 
You can personalize this buttery-soft desk pad if you want to make it more unique and suited to your needs. There are also five great colors to choose from.
10. Orbitkey Desk Mat
Another leather desk pad that offers an easy solution to all your cable management problems is the Orbitkey desk mat. No more wasting valuable time messing about with tangled cables when you can easily arrange them in perfect order with this blotter. 
The leather is water resistant, meaning you can enjoy your cup of coffee knowing that your desk is properly protected. This desk pad has a smooth surface that is tailor-made for gliding your mouse over, meaning you can get a lot more work done by improving your efficiency.
11. Keysmart KeySmart Desk Pad: Wireless Charger
The KeySmart Desk Pad: Wireless Charger is an attractive desk pad that doubles as a wireless charger and mouse pad. The PU leather used to make the desk pad is of the highest quality, making it waterproof, scratch-proof, and stain-proof. It has a micro-textured surface, which makes using a mouse easy and precise.
The desk pad has a built-in wireless charger that can charge devices up to 10 watts in capacity without the need for a cord. The charger is fast and works with most devices, including smartphones and tablets.
You can keep your workplace neat and clean while enjoying the ease of wireless charging thanks to the KeySmart workplace Pad: Wireless Charger. It's a must-have for everyone who values form and function in the office.
12. SumacLife Executive Coffee Brown Desk Pad
The SumacLife Executive Coffee Brown Desk Pad is a must-have accessory that brings style and functionality to your workspace. Its extensive size of 34 by 20 inches offers ample room to organize your workstation effectively while ensuring your desk's finish remains protected.
Crafted from top-grain bonded leather, this desk pad exudes sophistication with its professional matte finish. The plush and scratch-proof felt base adds a touch of luxury, providing a comfortable surface for your arms and hands to rest while you work.
The desk pad's detachable side rails are convenient for placing blotter paper, important documents, or desk calendars, keeping your workspace neat and clutter-free.
Cleaning and maintenance are a breeze with the SumacLife Executive Coffee Brown Desk Pad. A quick wipe with a moist cloth or gentle vacuuming is all it takes to keep it in top-notch condition.
13. KINGFOM Multifunctional Office Desk Pad
Protect your desk, keep your workplace tidy, and charge your devices wirelessly with the KINGFOM Multifunctional Office Desk Pad, a high-quality, multipurpose desk pad.
With its sturdy PU leather construction and non-slip base, this desk pad will stay put wherever you put it. It can withstand moisture and wipe clean without difficulty. The desk pad is big enough to accommodate your laptop, mouse, and keyboard thanks to its 35.4 x 16.7-inch dimensions and 4 mm thickness.
The desk pad has a wireless charging pad so that you can charge your gadgets without having to plug them in. The desk pad may serve as a wireless charging pad, a mouse pad, a notepad, or a conference mat, all in one convenient package. This desk pad has everything you need to protect your workplace, stay productive, and stay connected, all in one sleek and simple package.
What To Consider When Buying Leather Desk Blotter?
When buying a leather desk blotter, several crucial aspects should be taken into account to ensure a satisfying purchase. Consider the following factors:
Size: Select a desk blotter that matches the size of your desk and fits your workspace requirements. Opt for a larger blotter for ample coverage on spacious desks or a smaller one for compact work areas.
Material: Choose between genuine leather and faux leather. Genuine leather offers durability and a luxurious feel, though it is cheaper. Faux leather is a budget-friendly alternative but may not be as long-lasting.
Color: Explore the array of available colors to find one that complements your desk or office decor, adding a touch of elegance to your workspace.
Thickness: Determine your preference for thickness, considering that a thicker blotter provides better wrist and hand cushioning while a thinner one offers portability advantages.
Features: Evaluate optional features like non-slip backing, built-in mouse pads, or pen loops. While these features can be beneficial, they may be optional to your specific needs.
Price: Set a budget range for your purchase, as leather desk blotters can vary from affordable options, around $20, to more premium choices costing $100 or more. Your decision should align with your desired quality and functionality.
Considering these aspects, you can confidently select a leather desk blotter that enhances your workspace aesthetics and provides a comfortable and practical writing and working experience.
FAQS
Are leather desk mats worth it?
Yes, a leather desk will adequately protect your office desk from scratches, spills, and other office hazards. You will also improve the general look and design of your office. 
How do you flatten a leather desk pad? 
There are many ways to flatten a leather desk pad. The easiest is to simply roll it in the opposite direction. If the creases are very deep and won't go away easily, you can cover your desk pad with a wet towel and iron it. 
What is the best way to clean a leather desk mat?
If you are wondering how to clean a desk pad, all you need is a soft cloth and a bowl of warm soapy water. Gently wipe away any stains and then towel your desk pad dry. If the stains are particularly aggressive, you can use commercially available leather cleaners. There are also oils you can buy that are designed to protect all leather furniture accessories.
Final Word
Having a high-quality leather desk pad on your workstation gives you the freedom to work knowing that your desk is well-protected. When you opt for leather as your material of choice, you will also get to give your office a little extra boost in terms of looks and design. 
If you are worried about buying leather, there are lots of great vegan-leather desk pads and blotters available. Choose any of the great options available at Autonomous and enjoy the great sensation of working on a high-quality, smooth, and soft leather surface today.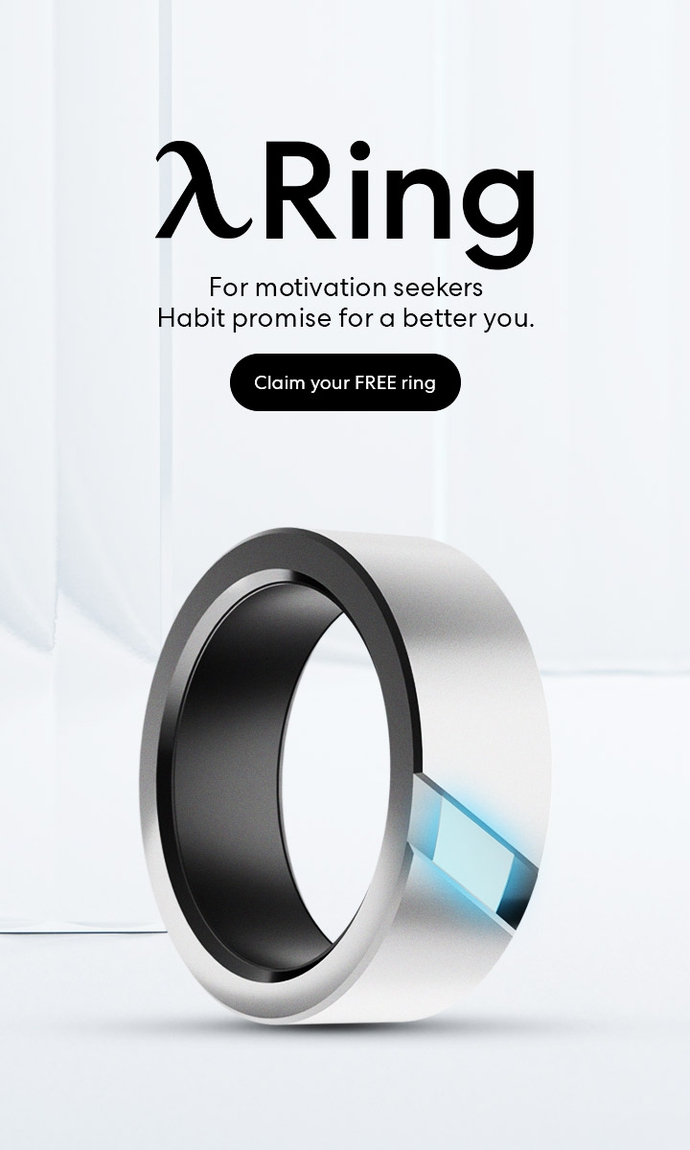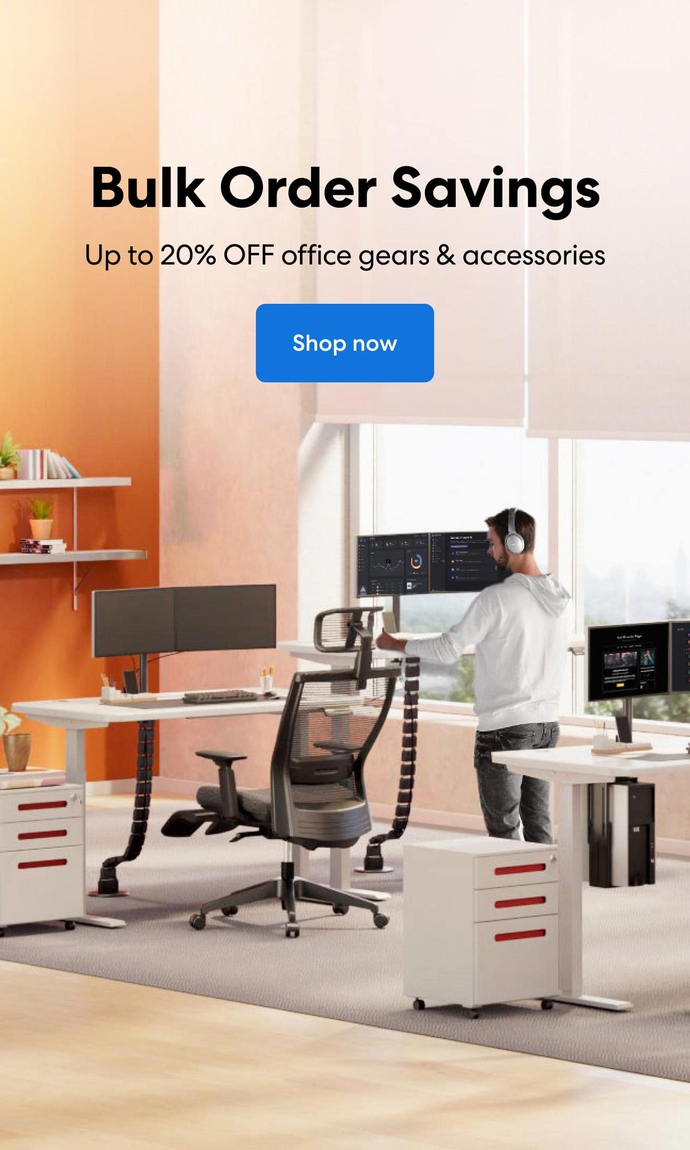 Subcribe newsletter and get $100 OFF.
Receive product updates, special offers, ergo tips, and inspiration form our team.