Workplace Inspiration
30 Brilliant Mid-Century Home Office Design Ideas
2,112 Views
The mid-century office is more than just a style of home furnishings; it's a revolution. Mid-century architecture emerged in the early-1960s and dominated furniture architecture, commercial marketing, visual design, and architectural style until years. Who could dispute that type of perseverance? Developers of this design philosophy include George Nelson and Ray Eames, influenced by the concept that you may find aesthetics in minimalism and functionality.
Renovating a mid-century modern office is a fun undertaking to take on. It is possible to strike the optimum combination amid attractive and functional modifications, and you would not need a huge budget to do just that. Whether you like to construct a serene and futuristic workplace, a classic office appearance, and something a touch eccentric, well-planned storage and office equipment linked together through color schemes, furniture pieces, and artwork is the perfect way to get there.
List of 30 Best mid-Century Office Designs
There seems to be a universal love for mid-century office modern styles. In the same way that Bauhaus was the product of WW-I, mid-century modernization was the product of World War II. During the post-World War II era, the world had low resources and was undergoing restructuring, which led to innovation, resulting in the decade of the 50s and 60s marked by freedom, optimism, and revolution. 
People are ready to shed their heavy emotional burdens and make their lives simpler. Combined with each older generation's romantic nostalgia for its past, mid-century modern office furniture is symbolic of such positive vibes with our mid-century decor ideas.
Mid-century contemporary style is unquestionably everlasting. We consider you may feel comfortable spending time in this style of home décor because it will look great for generations. Your ideal mid-century modern office design is waiting for you. So just get started on the décor! Here's a rundown of almost everything you'll need for your mid-century modern office ideas:
1. Add a Solid Wood Desk
A wooden desk is essential for achieving the perfect mid-century workspace aesthetic. These honey blonde workstations are lucrative investment assets since they are made to last and are extremely durable. They usually have multiple cabinet doors and a straightforward style.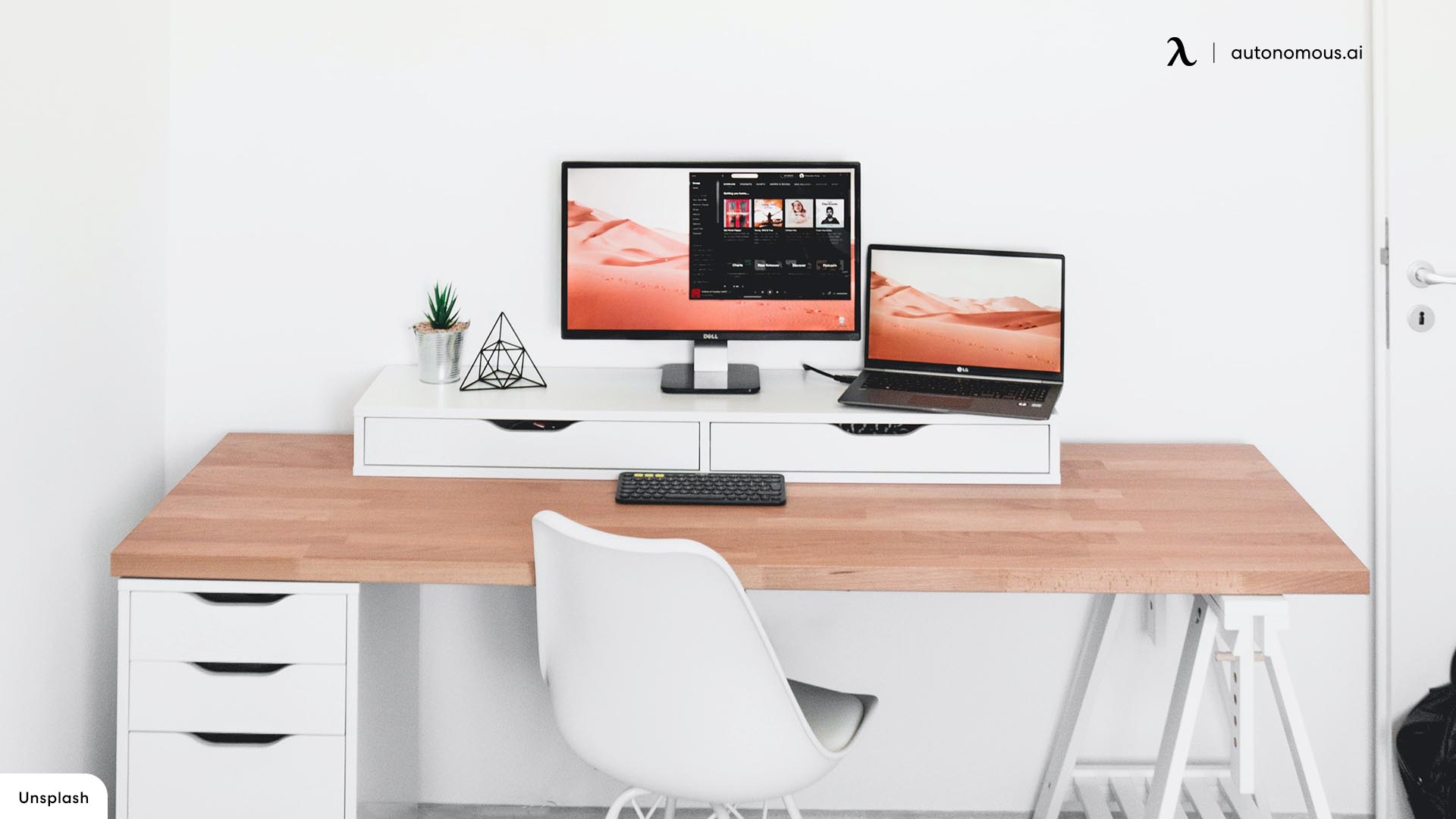 2. A Touch of Color
While the half mid-century and half contemporary style is recognized for its rich brown tints, underexposed hues like turquoise, yellow, and blood-red are frequently used in modest amounts. Your workspace can make excellent use of color without getting carried away. The color scheme should be intended to be warm and bright. 
3. Adding a lounge chair
A well-furnished leather sofa is a must-have in a mid-mod office. It comes with a coordinating ottoman, giving it a constant mid-century office vibe, whether for lounging or functioning. Those classic mid-century office chair types are still in use today and may be found in a much different variety of houses throughout the planet.
4. Abstract Expressionism
Adding an art piece to a room can be the focal point. It invites the observer to solve puzzles about the painter and the purpose of the work by delving into the artist's backstory. It can be subjective and exist purely to provide visual stimulation. In a nutshell, it offers an opportunity for the observer to be innovative. It's ideal for mid-century modern offices.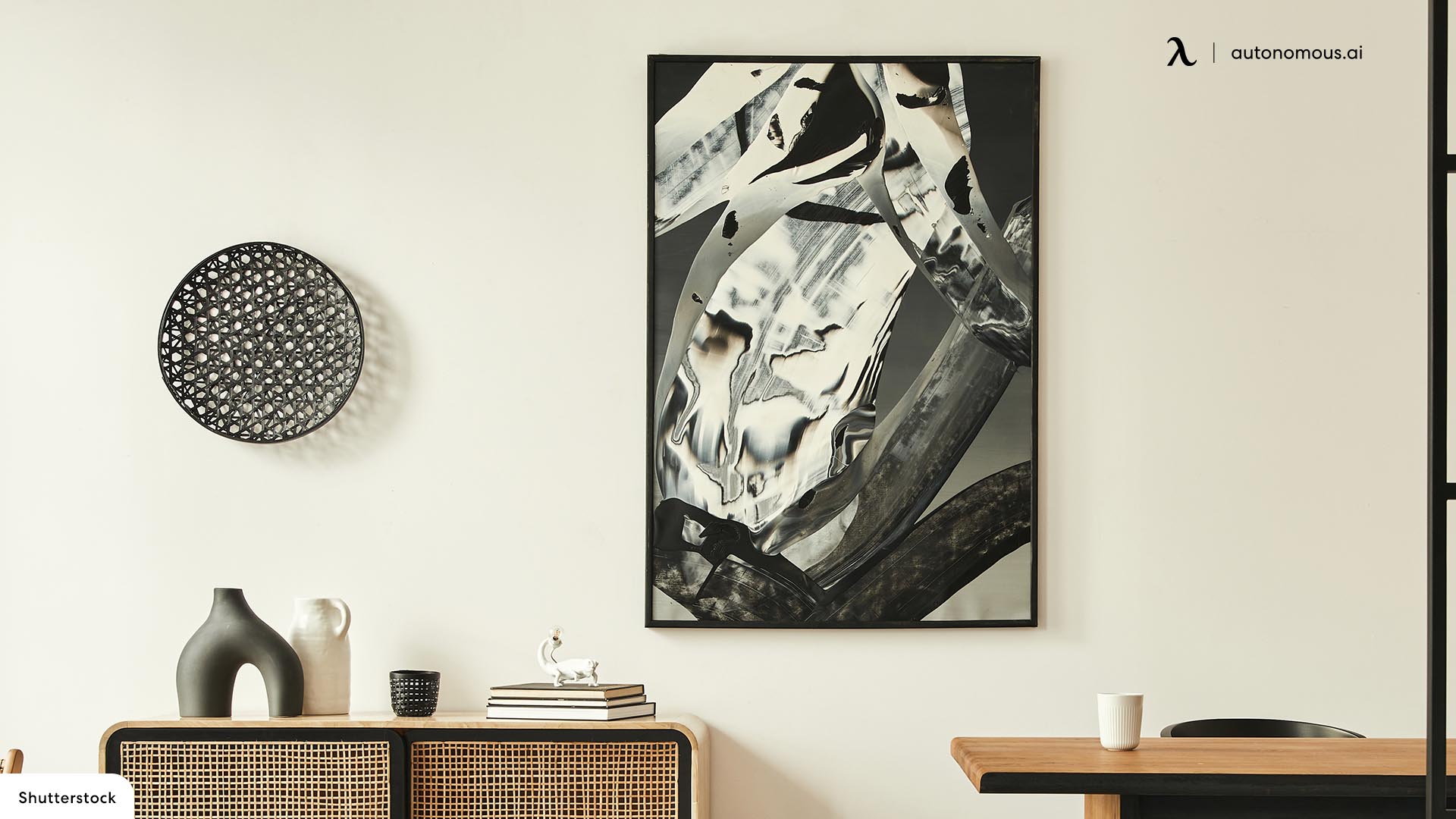 5. Including an S-shaped Chair
It is an S-shaped chair that looks like a piece of art in any mid-century office. It supports people's ergonomic requirements by giving them the most comfortable seating. These office chairs are a statement piece to keep.
6. Modular Wall Units and Shelving Systems
Reconfigurable wall cabinets and bookshelf mechanisms have become synonymous with mid-century wall furniture. Such components are excellent for storing items in the best home office setup. You may raise the cover or bookcase and move it to a separate place on the pole to change the aesthetic of the workstation.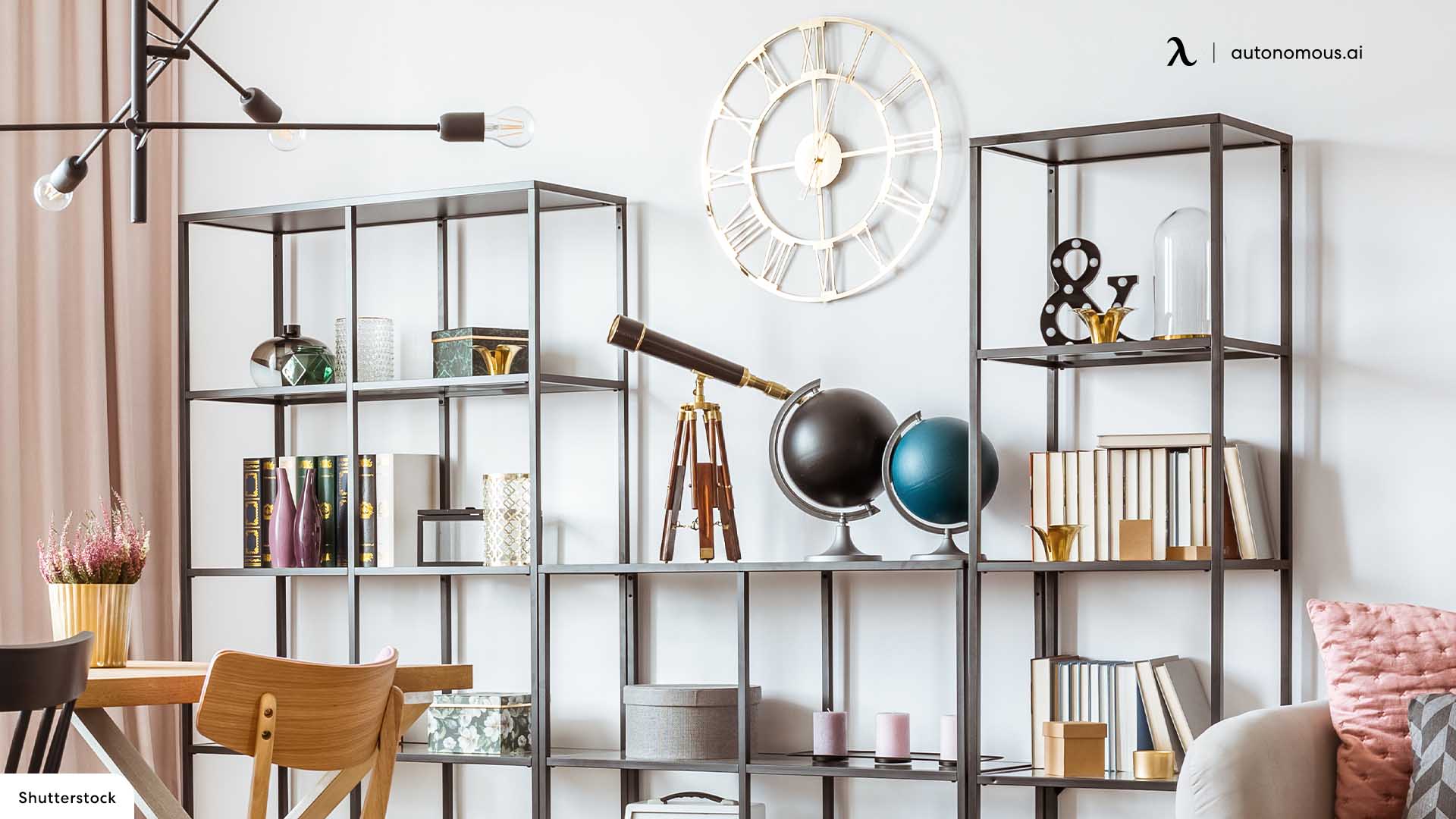 7. Include Simplicity
Minimalism was a key part of mid-century architecture, particularly in workspaces and thus, has become one of the home office essentials. Nothing in a workplace should then be excessively sophisticated or attention-getting, from abstract art pieces to plain designs of seats and workstations. Maintain a minimalist aesthetic and enjoy austerity.
8. Maintain Regular Technological Upgrades
Because innovation was limited at the time, several workstations lacked the capacity for wiring or recharging ports. Fortunately, new desks will include these facilities, allowing you to keep your gadgets powered up without interfering. Nevertheless, don't allow a desktop workstation to prevent you from redecorating in a vintage style.
9. Incorporate a Few Retro Relics
To add a little of mid-century flavor to your home office, consider embellishing the space with a few classic reliquaries such as felt tip pens, historical paper clips, or other classic office supplies for the home office desk.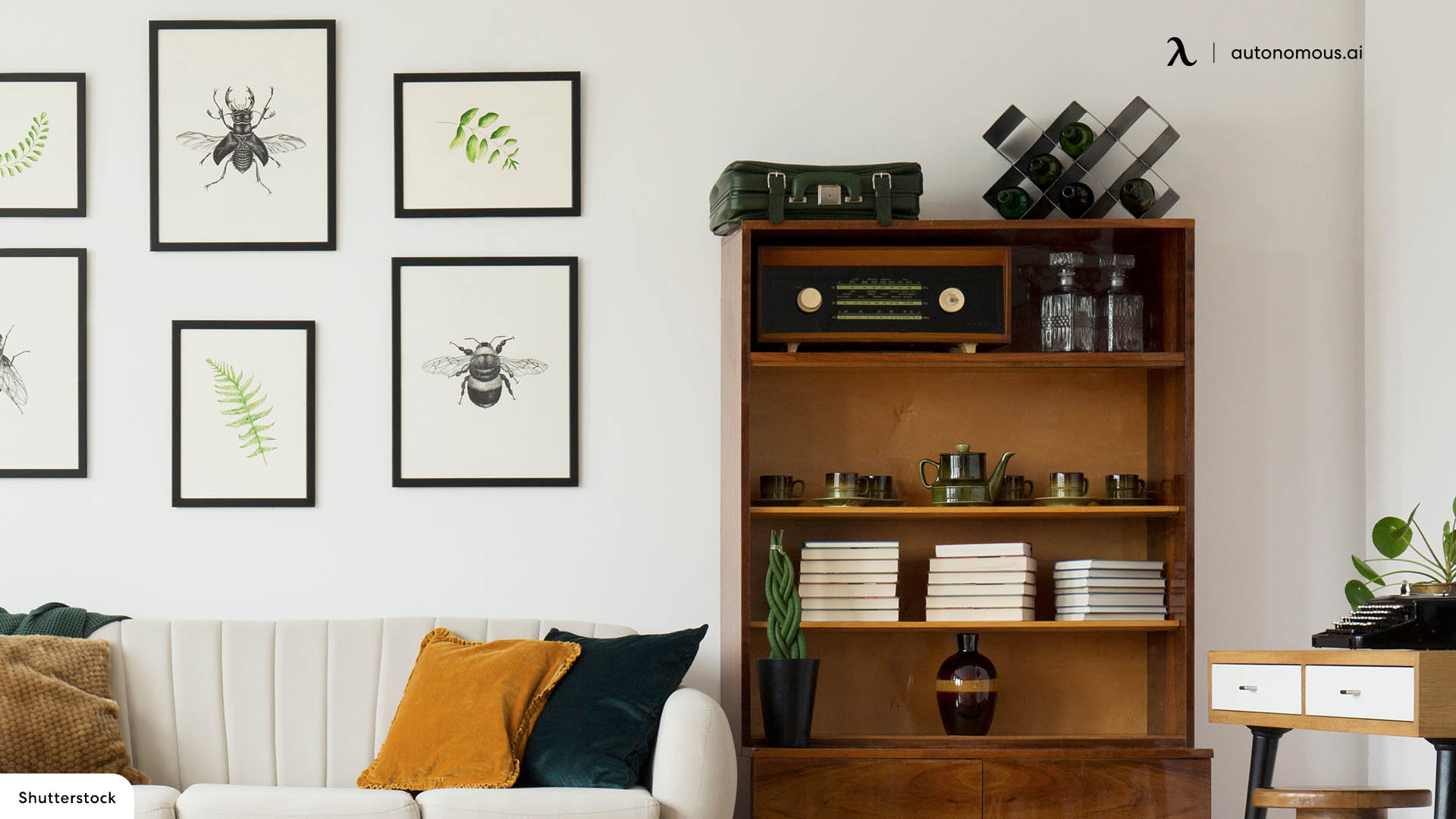 10. Go for Geometric Designs
Textile artisans were preoccupied with geometrical shapes and printing during the mid-century era. Since it was so fresh, this appearance got to be known as the "modern" design. People formerly used gentle arcs and elaborate designs in the designs. Straightforward circles, pyramids, and rectangular shapes introduced an entirely new picture of relative simplicity that hasn't been seen before.
11. Darken the Atmosphere
Mid-century workspaces can also be darkish and lethargic, as this black wall-painted office area demonstrates. The cardboard signs on the side provide such a touch of hardware design to that same room. The deep brown hardwood desktop and cowhide side chairs are likely old components.
12. Bring in Some Versatility
When you're operating in a tiny space, don't ever be reluctant to use your mid-century workstation in many ways. The top of the secretarial desk can be used as a make-up vanity or a dressing table. The décor will be kept fresh with the draped slipcovered seat.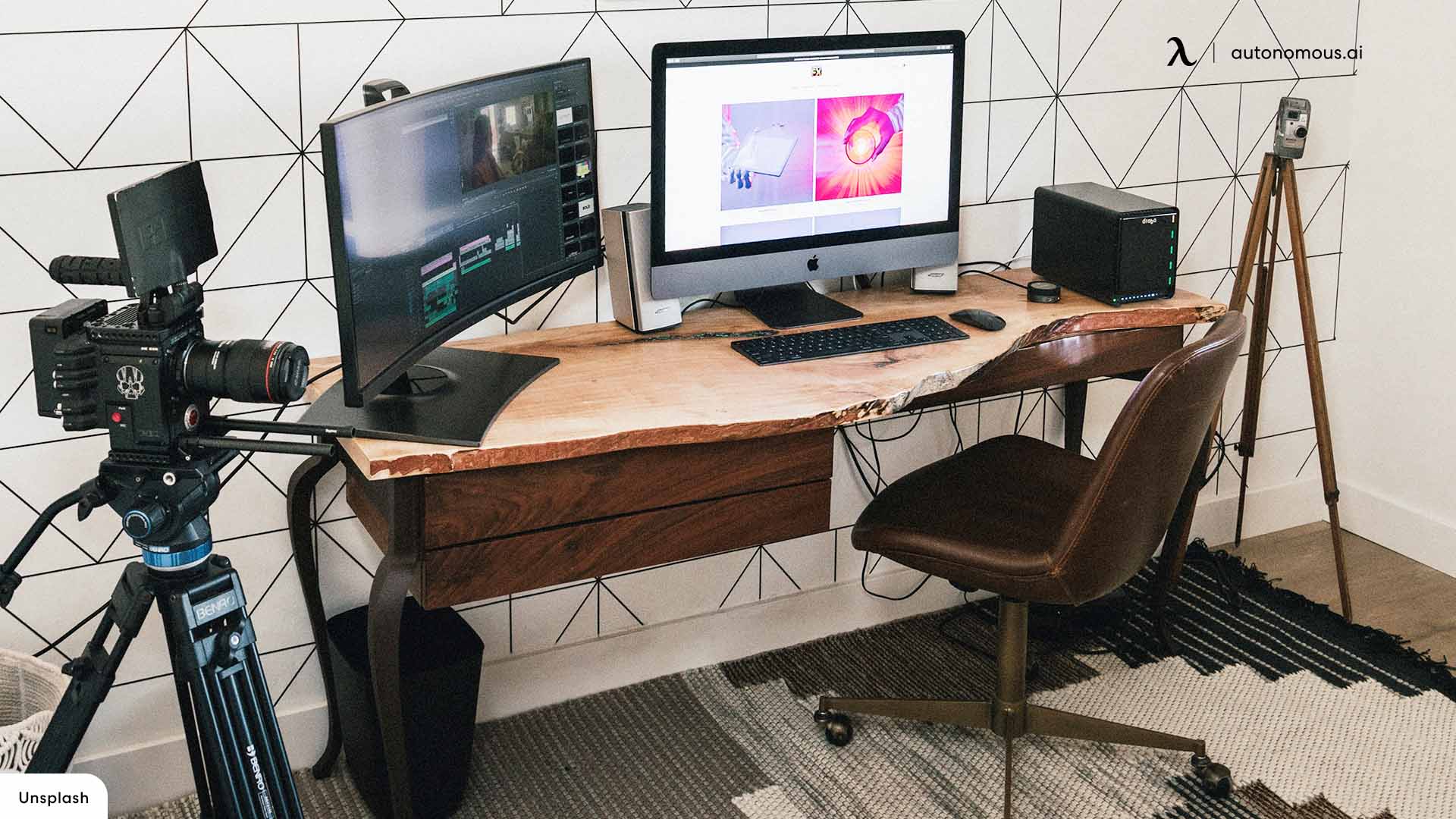 13. Add a Vintage Floor Lamp
Everyone starts to like a well-lit place. And therefore, people need to include aesthetically pleasing, vintage-style floor lamps made of either brass or copper. These make a style statement to the place and change how your mid-century office looks.
14. Put up a Mid-Century Clock on the Wall
When in an office setting, people may look around to find a walking clock to find what time it is. It would be even better if you added a vintage-themed wall clock to your mid-mod home offices.
15. Use Different Shades of Wood
When it comes to woodwork, don't stress identical tones; playing fast and loose creates a more comfortable atmosphere. Keep the major furniture pieces in the very same mid-shade, then accentuate with a variety of moderate to darker colors as impact colors.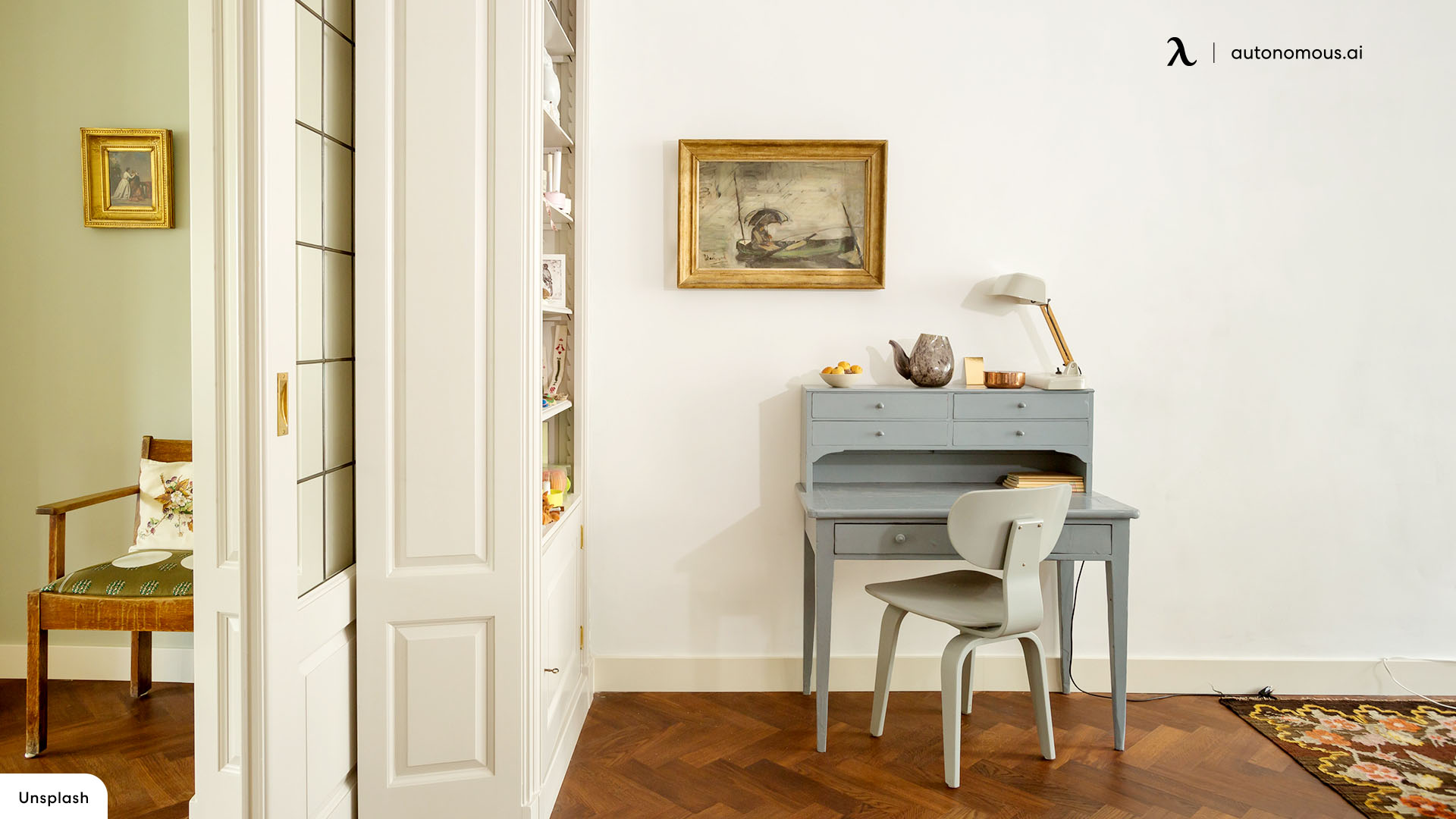 16. Elegant Furniture
If you pay close attention to the traits of mid-century home decor, you'll be able to identify them the next time you see one easily. At first glance, the mid-century decor seems bland or unmemorable, but if you pay attention, you'll begin to recognize the characteristics of the style. Mid-century style is known for its simplicity and elegance, so here are some traits you'll find throughout mid-century modern furniture to hold all your office desk accessories.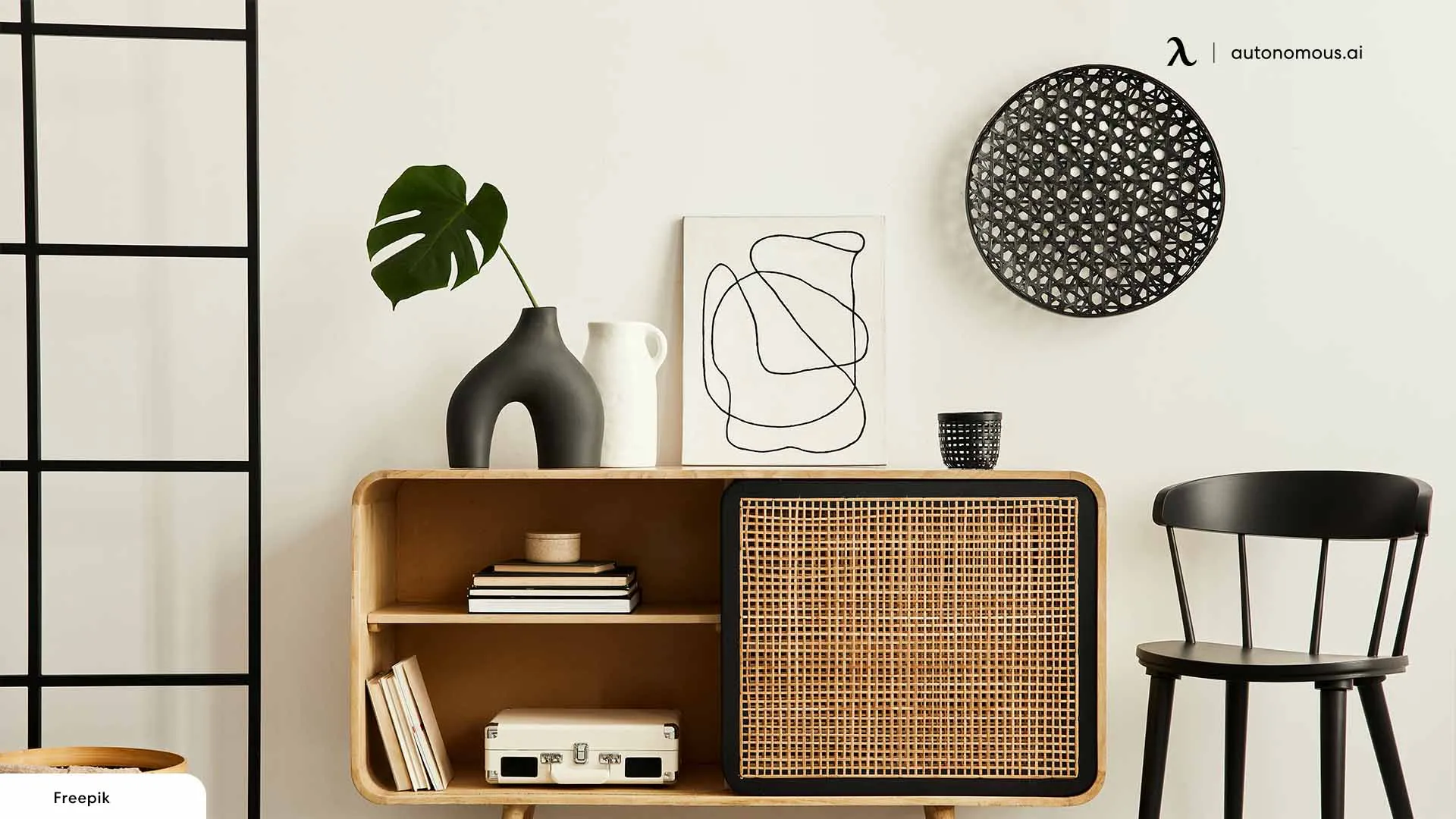 17. More Wood, Fewer Metals
It's rare to see mid-century modern pieces made of metal, as most are wooden, and if they do feature metal, it's usually in small doses (think legs of stools). Typically, mid-century modern furniture is made of lighter woods, such as teak, maple, and birch, with occasional darker woods, such as rosewood. Pieces like consoles, coffee tables, and reclining office chair legs are typically made from wood.
18. Lightweight, Airy Feel
Light woods also lend most furniture a more lightweight appearance for mid-century office, which can be seen throughout many types of furniture or décor found in these types of rooms. Despite its clunky appearance, mid-century furniture conveys a feeling of lightness through its colors, shapes, and heights.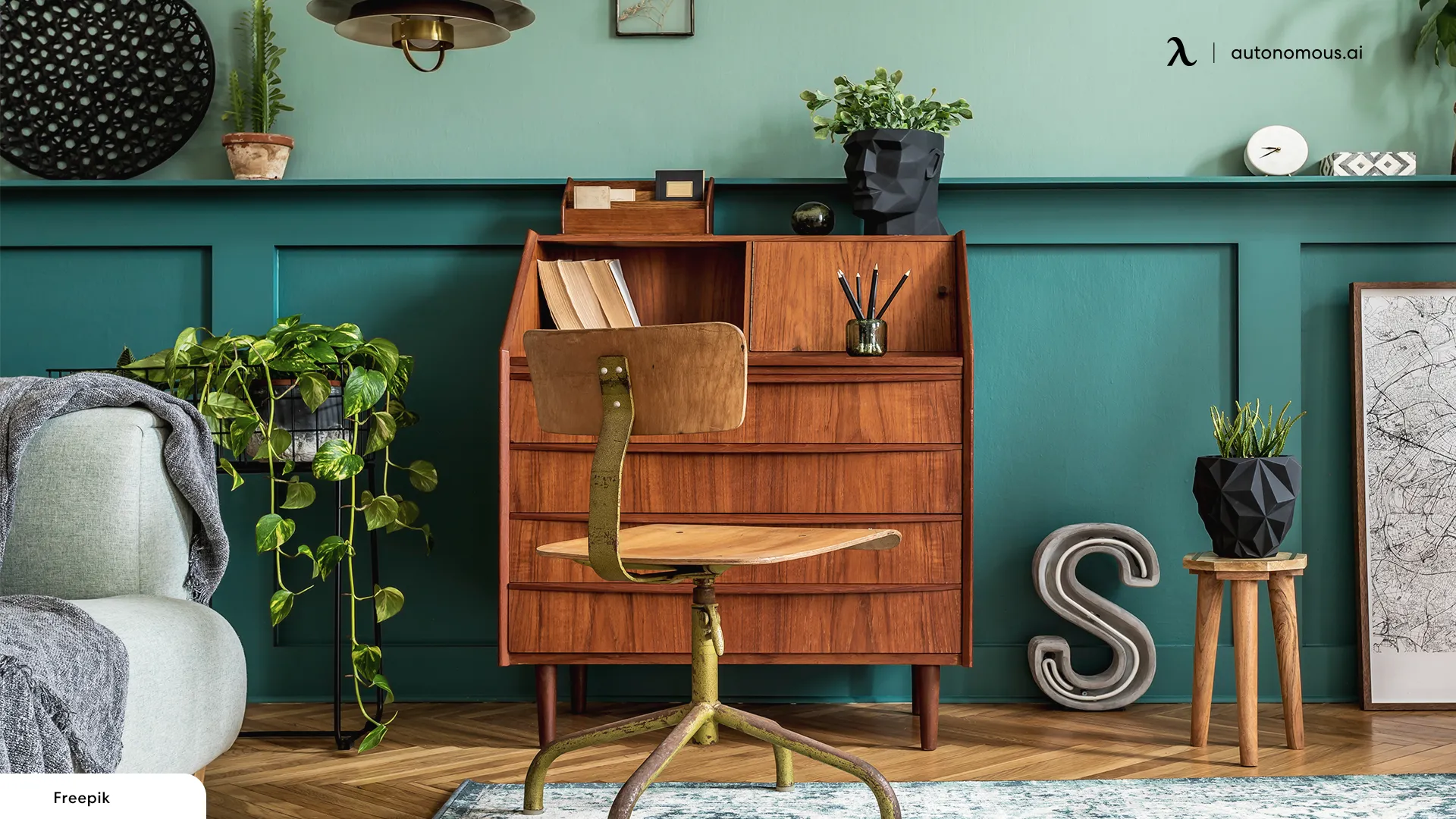 19. Thinner Furniture Structure
In a lot of pieces with legs, such as chairs, coffee tables, consoles, and credenzas, the legs are thin and tapered, which helps support the weight of the piece. Because of this, they appear light, with no excess dimensions other than their simple silhouette, making these pieces perfect for home office ideas for her. A low-height coffee table or console can also create a more relaxed atmosphere. It is also possible to have tapered legs that do not appear too small or narrow because of the angle of the legs.
20. Clean, Simplistic Looks
The modern style consists of neutral colors, organic lines, various materials such as steel, and a dynamic distribution of elements. Lighting is usually a key component of these sites in any mid-century office, as well. A well-lit space reflects a harmonious vibe and reflects wide space. Simplicity plays an important role within this style as well. The ornamentation is put aside in favor of the essentials.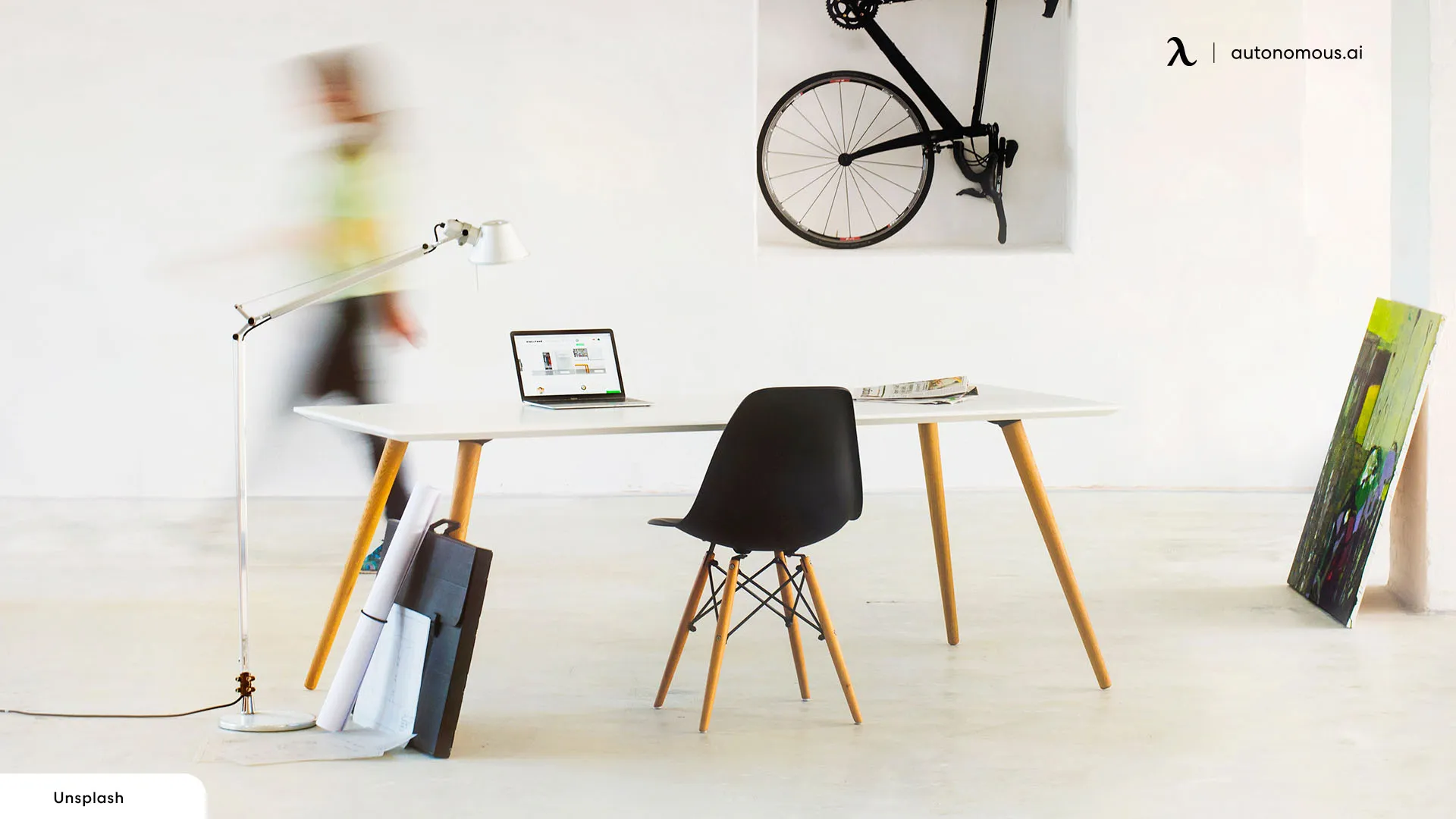 21. Layering Color on Earth Tones
Design in the mid-century interior dressing look for the modern world is a style that needs to be grounded in earthy tones. Besides the furniture pieces with warm tones, the room is decorated in calm, neutral tones. Adding shades of mustard yellow, burnt orange, or sage green on the desk chair, wall art, and simple decor that can create a warm and inviting atmosphere in your home office layout.
22. Bolder Lighting Options
A unique best desk lamp is one of the simplest and most useful additions to a mid-century modern office. If you like the tapered legs that are often seen on the mid-century chair, choose a tripod lamp with brass features and curved lines. You can break up straight lines with an arched floor lamp if you have the space.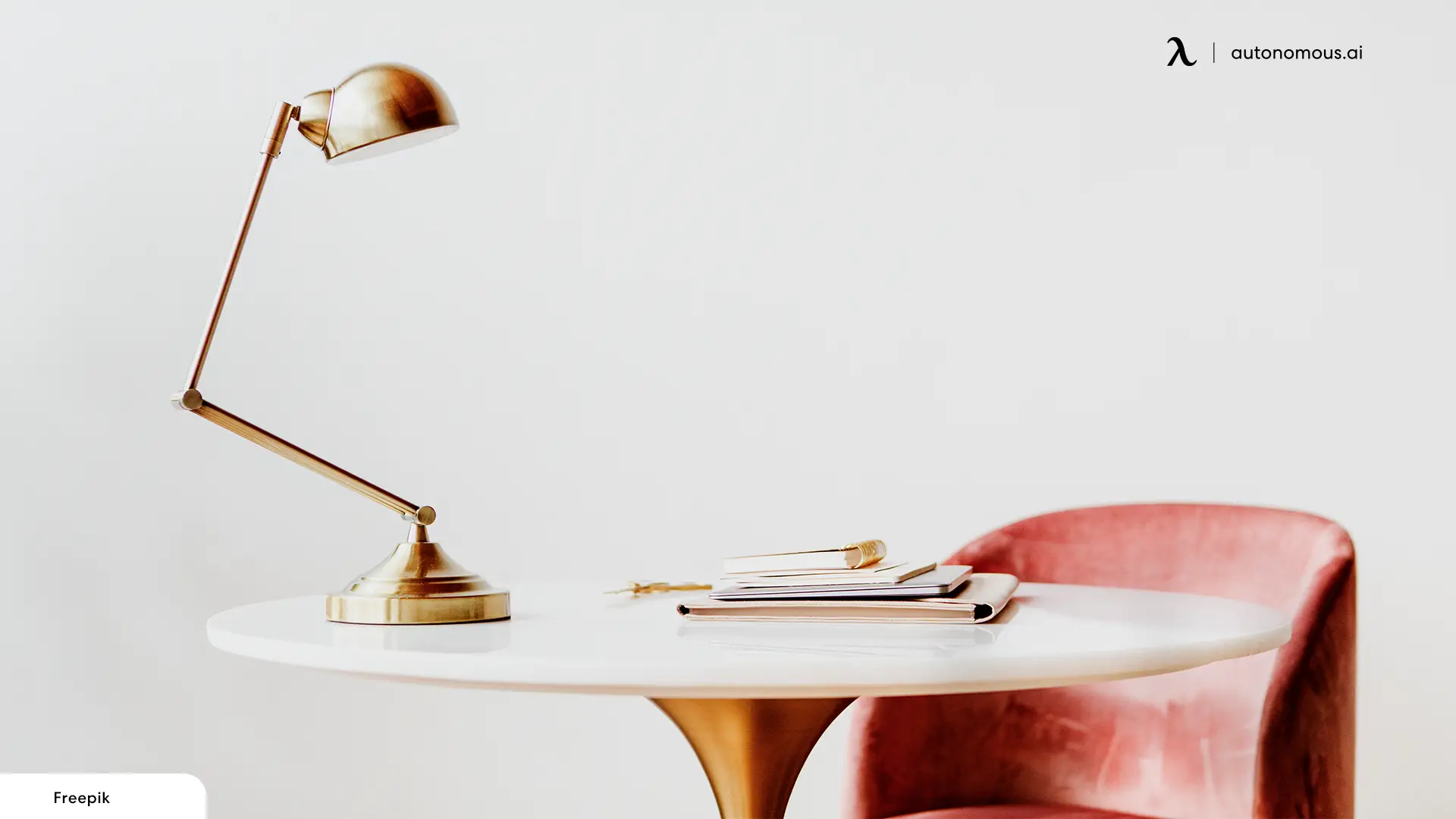 23. Feel Free to Add Vintage Decor for Character
No despair is needed if you live in a historic home without a separate home office space. Consider incorporating your desk into a free space with a lot of character. It doesn't take much to make a hallway look beautiful, and this small white and green patterned number is no exception in mid-century modern office.
24. Low Partition
The low partition wall separates the home office space from the rest of the living area, making it feel like a separate room. A swivel chair with advanced technology can enhance the beauty of a home office, or the walls can be colored to bring out this work's colors, shapes, and contrasts.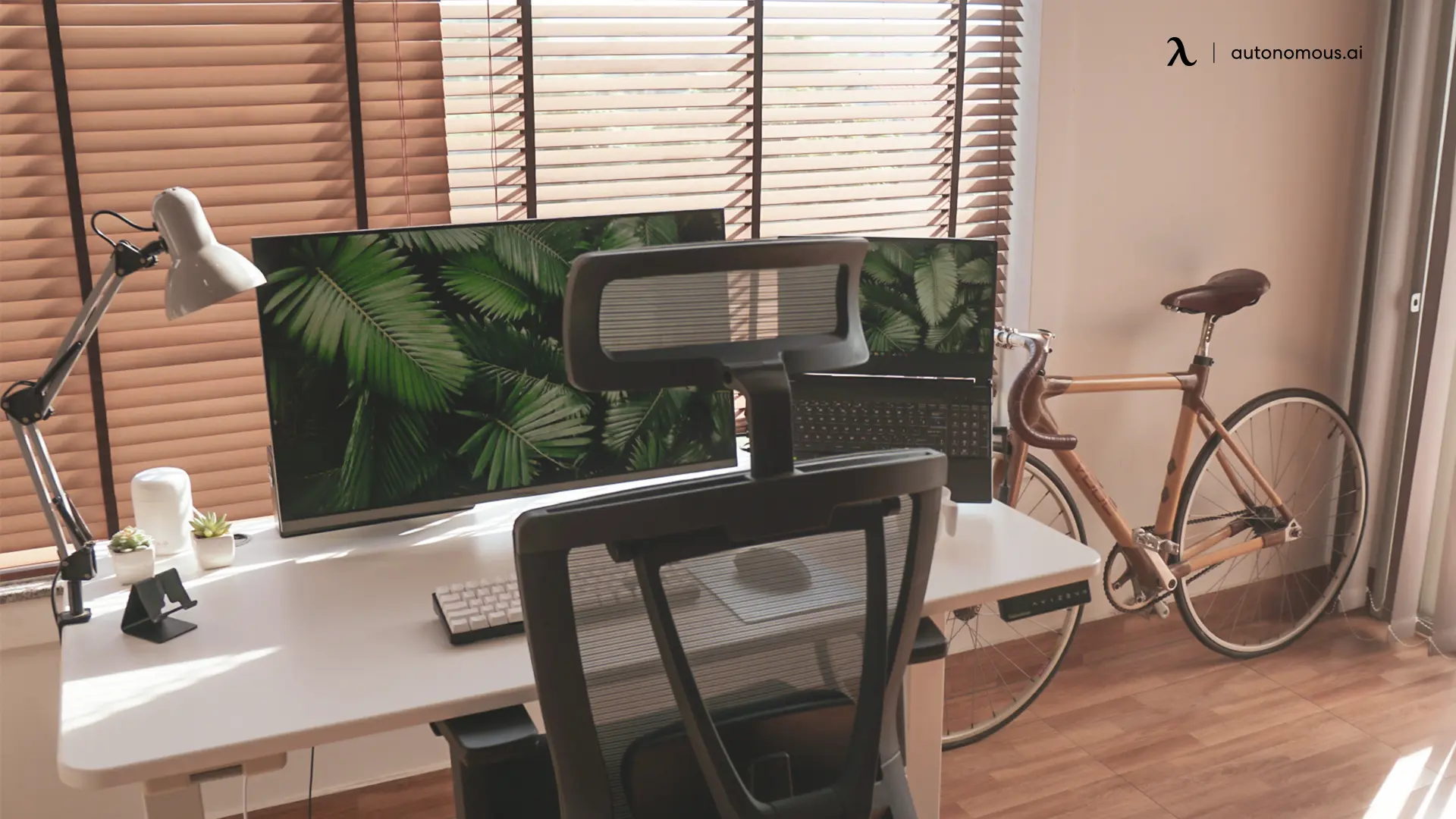 25. Contrasting Colors
A neutral color scheme does not look good in a home office. An occupant of a room can be motivated and inspired by color, which injects energy into the room. A vibrant turquoise desk and multicolored seating against a black and white backdrop make for some excellent mid-century home decor positions. A large window can easily be opened and shut to provide a clear view of the surrounding living room.
26. Adding Modern Textiles
In order to avoid a heavy-handed kitsch approach, use similar to the era fabrics and textiles in small doses when updating your mid-century modern home design. Except for the statement curtains and throw pillow, the mid-century office room is almost completely print-free while keeping everything fresh and timeless with the right color scheme.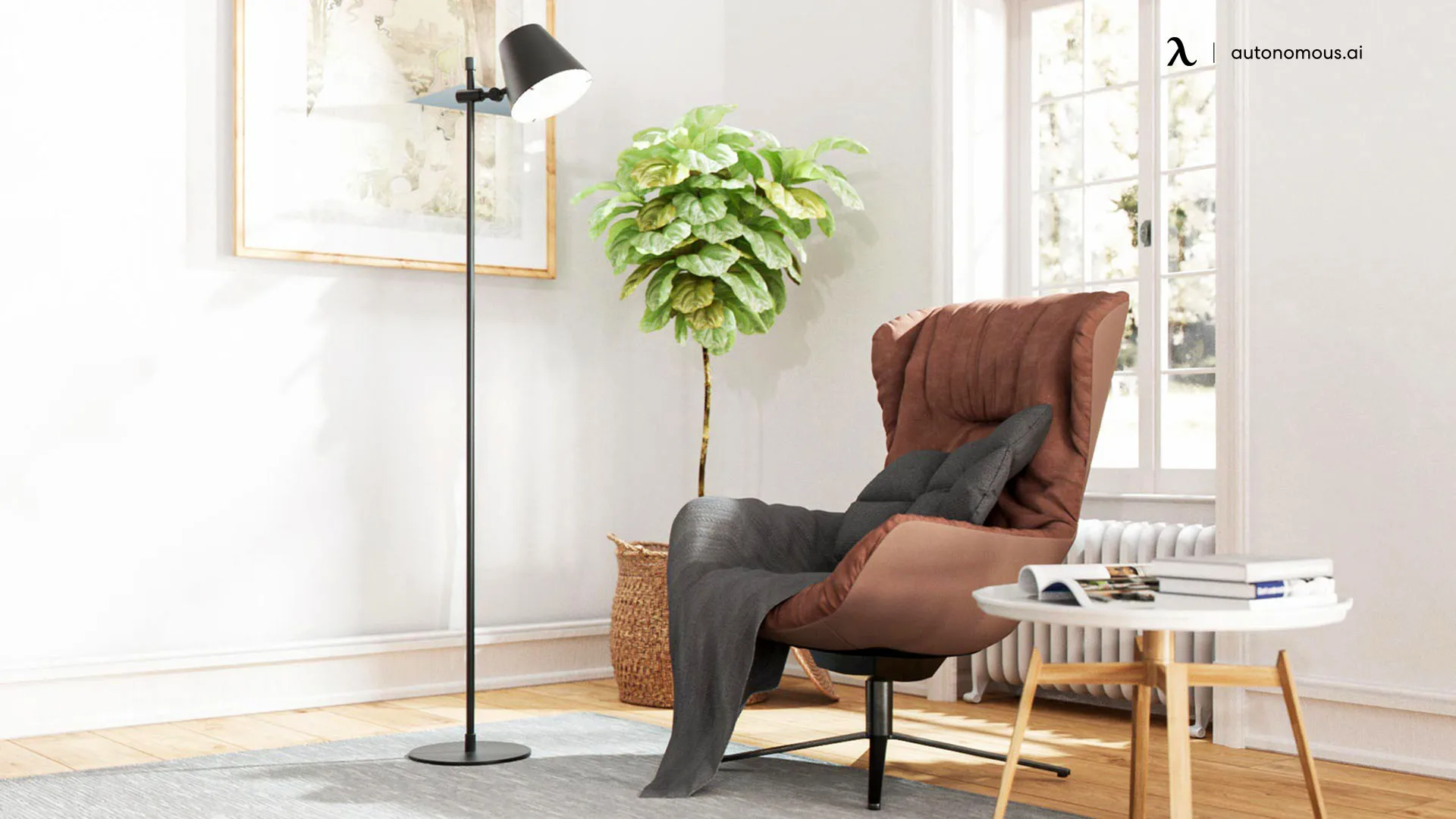 27. Window Treatments
The emphasis on nature and the outdoors is a hallmark of mid-century home decor and design, so make sure to let the light in through every window. Invest in sheer solid drapes, blinds, and window treatments that can be easily retracted to let the outside view in.
Top interior designers recommend choosing neutral window treatment fabrications that are simple in design and symmetrical for a modern take on mid-century home design, even though the mid-century home decor is all about clean straight lines and playful pops of color. Remember, you don't want your decor to be all out vintage - it's all about mixing things up.
28. Focusing on Functionality
Mid-century modern office style promotes functionality that suits everyone's style demands. Particularly in city homes, it works perfectly to help make the most of available space. City homes especially benefit from this method for making the most of the space available.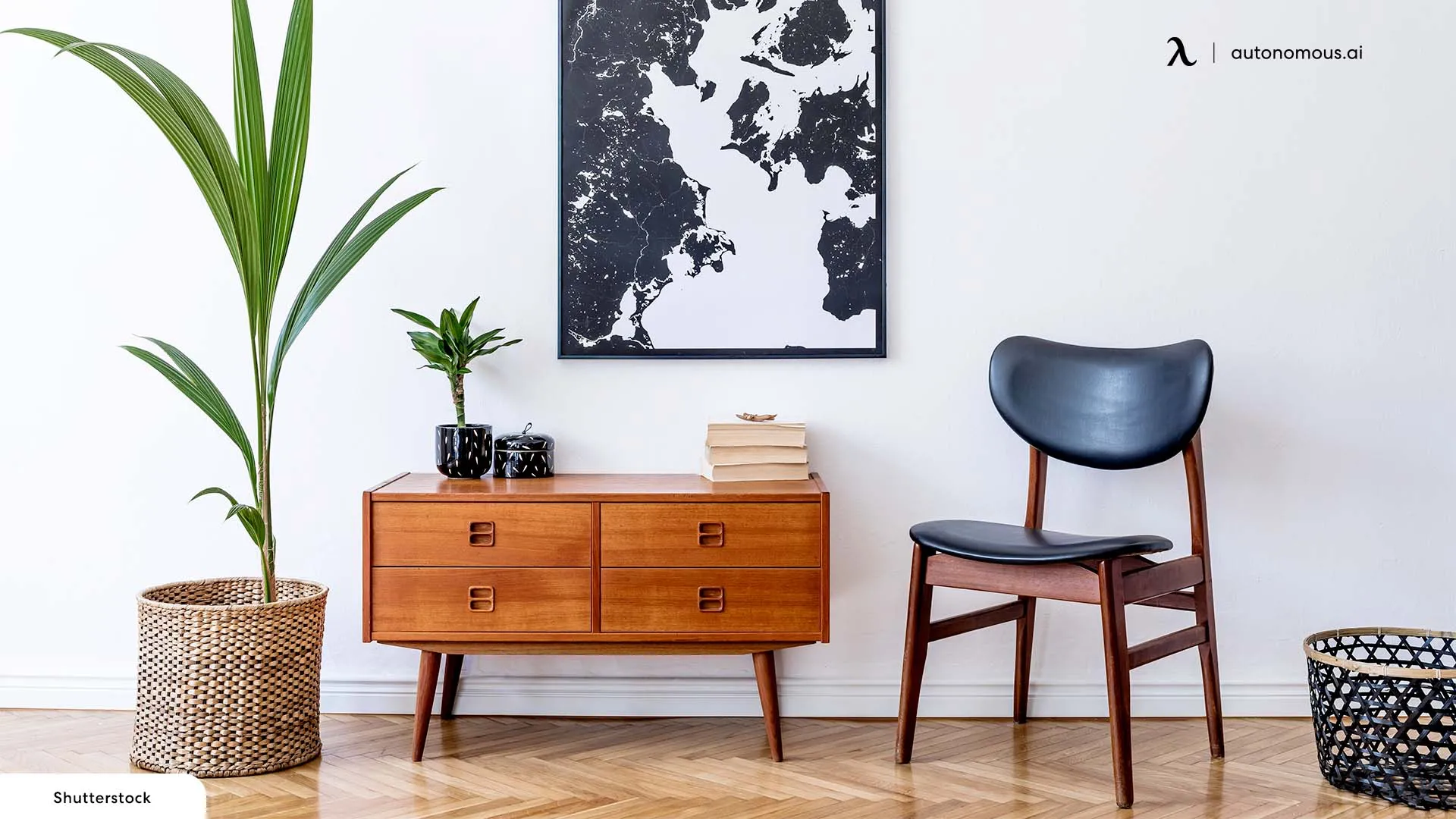 29. The Main Pieces of Furniture And Desks Are Made of Wood
You need a solid wood desk to achieve the perfect mid-century office look. This warm honey desk is a great investment piece because it is built to last. A simple design and several drawers are common features of these cabinets.
30. Modular Furniture Additions
Mid-century wall shelving has become synonymous with modular wall units and shelving systems. These pieces are great for storing things. You can move the case or shelf to a different spot on the upright to change the appearance of the unit. He became known for his unique hanging system. Though each unit looks like it's floating in mid-air, it's securely locked. You can store files and supplies in your office in this eye-catching office storage & organization system.
Sum Up
We hope you enjoyed going through our mid-century office ideas! The result of all the ideas mentioned above will surely revamp your space and make it look much more inviting and attractive.
Subcribe newsletter and get $100 OFF.
Receive product updates, special offers, ergo tips, and inspiration form our team.
WRITTEN BYAutonomous
We build office products to help you work smarter.