Smart Products
7 Computer Chairs with Adjustable Arms (2023 Review & Rating)

Autonomous
|
Apr 4, 2021
2,475 Views
Most people think that armrests are just an aesthetic function that don't help to correct your posture or ease back pain, but that couldn't be further from reality. Working for long periods without a computer chair with adjustable arms can be detrimental to your health and productivity, so the best you can do as an office worker is to look for a chair that offers that feature.
Ergonomic office chairs are a great investment for office workers since they prevent health problems from happening while boosting productivity and creativity. However, some people tend to ignore adjustable arms and think they are not useful, but armrests are something that determines if a chair works for you or not. Keep reading this article to learn everything you need to know about desk chairs with adjustable arms!
Why Are Armrests One of the Most Important Features of Ergonomic Chairs?
When looking for an ergonomic chair for your office or workstation, you have to pick a chair that provides you with the primary features that every ergonomic chair should have; some of them being lumbar support, a decent range of adjustment, and neck support. Regardless of that, many people ignore the armrest feature and pick more inexpensive chairs that don't offer this function.
Doing that is one of the worst mistakes you can make since adjustable arms prevent several health issues from happening and help you make your work performance better by improving the other functions the chair provides. We want you to understand how important armrests are when choosing the right ergonomic chair or buy ergonomic chairs online for you, so here are the main reasons why adjustable arms are of the most important features an office chair can have:
Upper-Body Support
When thinking about buying an ergonomic chair, back support is one of the first things people think of, but there are many other things to consider when looking for one. You can have a chair that offers perfect low-back support, but if it doesn't support your upper back, your work performance can worsen because of neck pain, upper back pain, and shoulder pain.
Office chairs with adjustable arms address that problem by helping you stay in a neutral position while working, which is the best position you can be in. The support armrests give to your upper back is essential to keep you away from neck pain after sitting on a chair for a long time.
Armrests can support many parts of your body because, by letting your hands and arms rest, you are reducing the pressure in your shoulders, and therefore in your neck and upper back.
Posture Correction
Most people who work without armrests tend to lean forward to their desks for support, which makes them work in a really bad position. That happens because, even if we don't notice it, we need the chair's armrests to maintain a good posture where our back can be fully supported by the chair's back. 
You must acknowledge the risk that leaning forward your desk can mean to your back since even people with a computer chair with armrests do that unconsciously. Regardless of that, back pain and back posture are not the only things that you endanger when you lean forward; many people work with computers or laptops, so being so close to the computer's screen can produce severe eye problems or illnesses. 
A desk chair with adjustable arms prevents all those issues by letting you work on your computer or laptop without having to get closer to your desk. However, we recommend you look for a chair that allows you to adjust its height and armrests' position adapting them to your body and workspace.
Adjustability
Adjustability is essential when talking about ergonomic products since buying an item you can't adjust to your needs is just buying a standard item with extended features. It's the same with armrests; you need to look for an ergonomic chair that has fully adjustable arms, that way you can adjust your chair and desk however you want.
Having the possibility of adjusting your chair's arms is great for people who work for long hours since working in the same position all day can jeopardize your productivity and creativity. Using an adjustable armrest office chair makes you able to change your working position from time to time without taking any risks or damaging your neck.
What Are the Pros and Cons of Ergonomic Office Chairs with Adjustable Arms?
Computer chairs with armrests provide advantages and disadvantages to their users, so you need to analyze them and consider them when looking for new items for your workspace. However, we know that any disadvantage could be an advantage depending on your needs and personal choice, so to help you decide, here are the primary pros and cons of ergonomic chairs with armrests.
Pros and Cons of Ergonomic Office Chairs with Adjustable Arms
They correct your posture.
They support your upper-body.
They are fully adjustable.
They make you feel more comfortable and thus more productive.
Ergonomic chairs are more expensive than standard chairs because of the improved comfort and features they provide.
You have to adjust your armrests to meet your personal needs, so it can be a nuisance if you don't like to do that kind of activity.
What Are the Top X Computer Chairs with Adjustable Arms?
You know the main reasons why armrests are so important and the pros and cons of them, so now it's time to know which are the best computer chairs with adjustable arms you can find on the market. We recommend you every chair in the list, so pick the one that best suits your needs and adapts to your workplace.
1. Autonomous ErgoChair 2
The ErgoChair 2 is proof that there are companies that care deeply about their employees' well-being, and one of them is Autonomous. With the ErgoChair 2, Autonomous developed a desk chair with adjustable arms that promotes your back's health like no other chair does, boosting productivity and comfort.
This chair has premium-quality armrests because of their range of adjustment, making you able to move them back and forward, or up and down. That feature is perfect to address different areas of your body depending on what you need or want at the moment. The ErgoChair 2 is made of high-quality materials that make it sturdy and durable, providing the perfect combination between comfort and utility.
2. Autonomous Kinn Chair
Many Autonomous chairs provide optimal back support and work as excellent ergonomic items, representing an essential component of your workstation. The Kinn Chair is different from the others because of the improved benefits that it provides and its particular design that corrects sitting posture like no other chair, being a top-tier choice when talking about ergonomic products.
This chair shines because of its unique spinal support that makes you stay in a comfortable and ideal posture regardless of the position you are in; that's because of its fishbone design that adapts perfectly to your spine's natural curvature. The TPE material used for this chair also improves the chair's features; one of them being its range of adjustments, including the possibility of adjusting your armrests.
3. Autonomous MyoChair
This is the best option you can take if you are looking for a budget-friendly chair that provides the essential features that every ergonomic chair should have, including adjustable arms. The Autonomous MyoChair has a minimalist design that supports all your body while you sit on it, being an outstanding choice to maintain your comfort even after working all day.
The MyoChair is known as the best reclining computer chair with a reclining system that makes stretching much easier than it would be with a standard chair. Naturally, you can adjust this computer chair with armrests to adapt to your body characteristics, providing a decent range of adjustments for a reasonable price that allows you to spend money on other ergonomic products.
4. Steelcase Leap Chair
The Leap chair by Steelcase is a modern-looking chair that has everything you need if you are looking for a computer chair with adjustable arms. This chair's armrests are one of its main features since you can adjust its depth, height, back and forward position, and even adjust it to be in a V shape.
This office chair with adjustable arms is highly comfortable and optimizes your back health by offering a versatile back support system that addresses each part of your back differently to make sure it gets all the support it needs. If you want a computer chair with armrests, you should consider getting this one and taking advantage of its innovative 4D armrests.
5. Herman Miller Embody Chair
Herman Miller chairs are popular for their premium-quality lumbar support that always makes it to the top of many lists regarding ergonomic products. The Embody chair is one of the chairs that takes comfort to the next level, providing a unique sensation to its users, some even comparing sitting on the Embody chair to floating. It is a good option for a computer chair with adjustable arms for your office.
Like the other chairs in this list, this Herman Miller chair allows you to adjust its armrests and other features such as height, seat depth, and back support. However, its main feature is its exoskeleton backrest that provides the user with lumbar support at all times regardless of their sitting position, adapting to your spine's natural curvature.
6. Herman Miller Aeron Chair
Another Herman Miller chair makes it to the list because of its premium back support and outstanding range of adjustments. The Aeron chair shares some features with the Embody chair but has its own functions and advantages that make it different from others; one of them being its mesh material that supports all your body and keeps you cool even on hot days.
This chair is a bit expensive, so that could be a setback for you, but it's an understandable price considering the benefits the chair offers you. Purchasing the Aeron chair is a great choice if you want to correct your posture since the chair helps you stay in a neutral position even if you tend to move a lot while working.
7. Modway Articulate Chair
Getting to the end of this list, we have the Modway Articulate chair, a computer chair with adjustable arms that perfectly supports your back while being one of the most affordable chairs in the list. This Modway chair allows you to adjust your armrests and seat to adapt to your needs while offering you decent lumbar support that prevents back pain and optimizes productivity.
We recommend you go for this chair if you need to purchase many other items for your office since it provides the features needed and helps you save money that you can use to buy other stuff. There are many ergonomic desks that you can combine with your chair to take as much advantage as you can from those products.
How Do I Know Which Is the Best Chair for Me?
Most chairs share health benefits, features, and disadvantages, so you need to analyze which chair suits you best. If you are planning to choose a chair in this list, we recommend you think about how the chair's specific advantages may benefit you and your office instead of which is the best chair in the list.
All seven of them are top-quality chairs that excel in different areas, so if you need help choosing the right one for you, you could start checking which one suits best your office's aesthetic while providing you with the feature that you consider most important among all features.
Bottom Line
As you could see, computer chairs with adjustable arms represent a great investment in your office and save you a lot of money in the long run. That's because, when sitting on an ergonomic chair, your body associates working with feeling comfortable, so it makes you feel more active and optimizes your mental health.
Armrests are a feature that you shouldn't take for granted or underrated because of the other chair's features. You must acknowledge the benefits of having ergonomic chair with adjustable armrests that you can configure to meet your needs, so make sure to choose a chair that provides you with decent-quality armrests.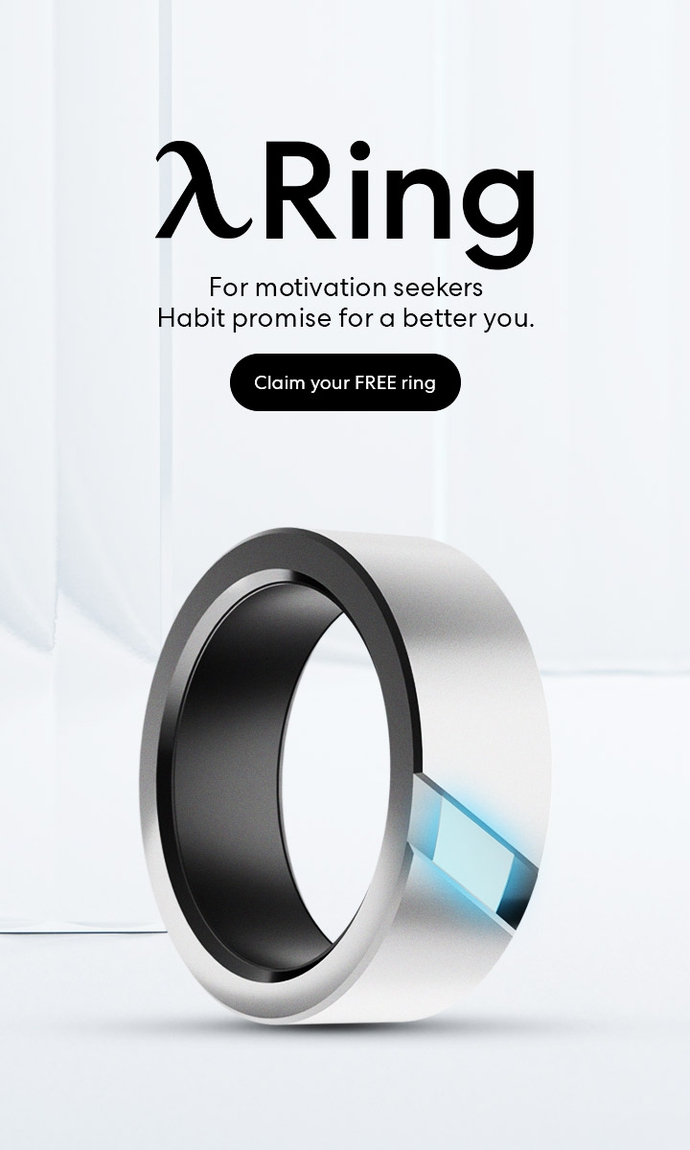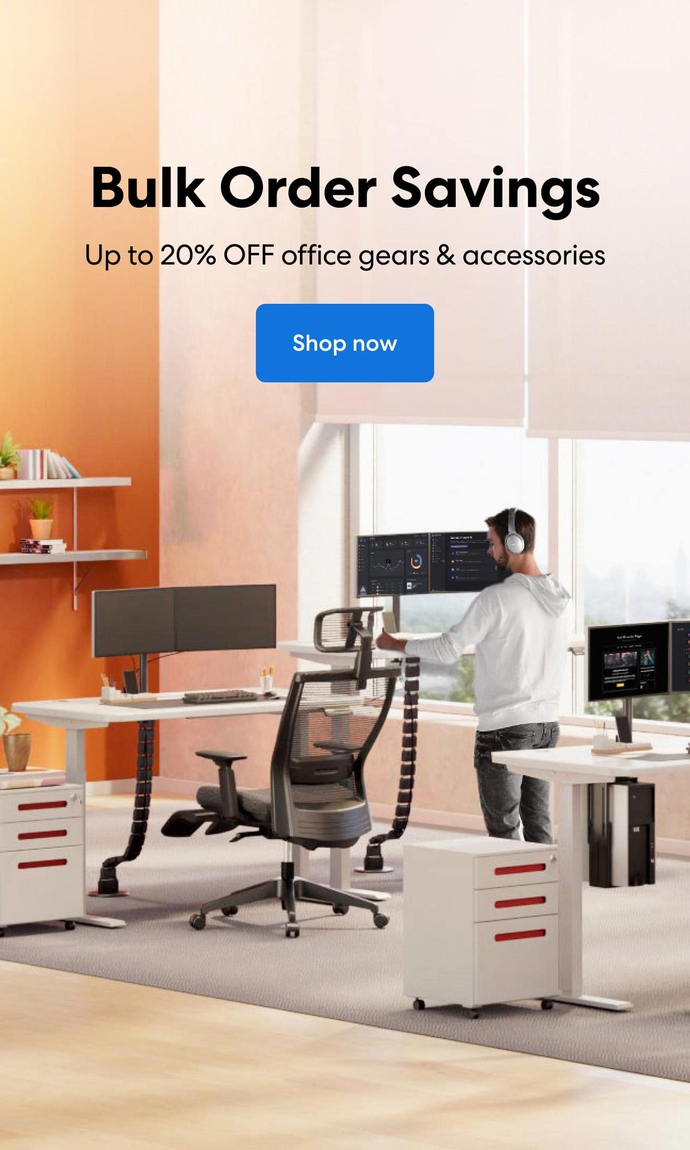 Subcribe newsletter and get $100 OFF.
Receive product updates, special offers, ergo tips, and inspiration form our team.