Smart Products
A Complete Gaming Desk Buying Guide: Everything a Gamer Should Know

Autonomous
|
Jun 23, 2021
2,541 Views
Finding the right desk for your gaming desk setup is crucial. How else can you fit your studio speakers, multiple monitors, and other peripherals? You might think that a gaming desk isn't all that special and all you can really benefit from is its size. However, this isn't true.
In our comprehensive guide, we're breaking down why you should invest in these ergonomic gaming desks. We've also highlighted some crucial considerations you should make to ensure you find the best gaming desk for 3 monitors.
Why Should a Gamer Purchase a Gaming Desk?
Before coming to the gaming desk buying guide sections, let's ;earn how it benefits us. Understandably, avid PC gamers can spend hours sitting in front of their desks playing a gaming DE. However, this doesn't mean that these gamers aren't as vulnerable to the adverse effects of remaining seated for extended periods as most office workers are. That's why many benefits can come from gamers including a sit-stand desk in their setup. Here are some of the most well-liked benefits you can expect to receive when you buy a gaming standing desk:  
Betters Focus and Engagement
Sitting for more extended periods can lead to restlessness, discomfort, and muscle tension. However, using a sit-stand desk allows you to stand and stretch while still playing gaming DE. Additionally, your blood circulation is enhanced, promoting your productivity levels and focus.
Enhances Your Health
There's a strong chance that you're neglecting your health and wellbeing by sitting at your desk playing gaming DE. The most common adverse effects of sitting for these extended periods include muscle strain, weight gain, neck pain, brain fog, poor circulation.
Nonetheless, you can prevent these issues by increasing the amount of time you stand each day. Standing for longer helps reduce your risk of metabolic syndrome and chronic disease. Finally, you can also alleviate neck and back pain.
Enhances Your Health Naturally Limits Your Playing Time
You can easily lose track of time when you're gaming. Hours likely feel like minutes when you're in front of your gaming setup. Nonetheless, standing while you're gaming can help you become more aware of the time that's passing.
What Should You Consider When Buying a Gaming Desk?
To buy the best gaming desk, you need to be aware of your preferences. This is the first and most essential step to help you understand how to buy a gaming desk.
An example would be playing a good amount of importance on aesthetics. If this is the case, you might not mind sacrificing a little functionality on a gaming desk that is stunning.
These preferences should be considered when looking at the following factors:
Sizing
Any useful gaming desk buying guide mentioned sizing. This is a crucial part that helps you know how to buy a gaming desk. That's why we strongly recommend that you measure the space you wish to include this gaming desk.
Before you can decide what size desk you want, you're required to know how much space you have available. You can do this by measuring your allotted desk space while paying close attention to leaving room for a chair. When doing this, keep in mind that an ergonomic office chair can take up to 5 sq. ft. By mapping this space out, your desk specs can become much more meaningful.
Desk Height
Your desk's height is far more critical than you might think. Unless you're purchasing an ergonomic adjustable gaming desk, the ergonomics offered in your gaming setup is limited by your desk height.
That's why it's always strongly recommended to pick ergonomic gaming desks. These provide exceptional ergonomic benefits that align with your specific standing and seated heights.
Surface Area
Not all desks display the surface area available. However, you can calculate this amount by using the manufacturer's listed dimensions. Finding a desk with a surface area that aligns with your needs is vital. This is because you can't fit triple monitor setups on all desktops, which is why you should figure out how much space you require before you buy a gaming desk.
Shape
Here is one of the most important parts in the gaming desk buying guide. Your desired gaming desk's shape is another factor you need to consider. This is because it makes a massive impact on style and size. Here are the most common shapes included in the design of a gaming desk:
L-Shaped
An L-shaped gaming desk is widely known as being a 'professional' option. These desks boast a more mature appearance while offering plenty of surface area for you to work with. These L-shaped desks are also space-efficient, as you can set these in the corner of your gaming setup space.
U-Shaped
These U-shaped designs are known as the enhanced version of the common L-shaped gaming desk. This configuration is an excellent option for various workspaces. However, it does require a lot of room.  
Corner
A corner standing desk is an excellent option if you don't have much space. However, you're likely to lack surface area when purchasing one of these designs. If you do decide on a corner gaming desk, you're likely to end up with a minimal setup. Otherwise, your creativity when it comes to mounts should be on par, as this can help you accommodate more items in your gaming setup.
Rectangular
A true classic, the rectangular-shaped desk is all many gamers need. That's why it's one of the most common desk designs.
Functionality
How many functions can a desk be equipped with? Well, you'll be surprised by the answer. Some gaming desks include unnecessary doodads like CD slots and cup holders. That's why you should consider convenient features you would like included in your gaming desk's design. Here are some of the most crucial features that you might wish to have included in your desired gaming desk:
Drawers and Compartments
You might wish to maintain a clean and de-cluttered workspace. If this aligns with your needs, cable trays, compartments and keyboard trays can be incredibly useful. However, you should ensure such additions don't restrict airflow.
Cable Management
If there is one common struggle gamers face, it's cable management. Nonetheless, providing the right features can make managing your endless cables coming from your various devices.
Luckily, you can receive built-in features to help with this gaming desk cable management when you buy a gaming desk. These features might include:
Slots

Holes and grommets

Cable nets

Cable trays
These additions can also help you hide these cables. If your desired gaming desk doesn't have these built-in features, you should fear. You can buy separate products that you can later add to your desk.
Ergonomic and Health
You should notice the ergonomics in your gaming desk buying guide. Managing the height of your keyboard, desk, monitor, and chair can do wonders when it comes to correcting your posture and enhancing your health. Many advanced desks are designed to adjust the height of these mechanisms.
One of the most obvious options is an adjustable standing desk, which can help enhance the overall environment of your gaming setup while promoting enhanced comfort and productivity. Other ergonomic features you can include in your gaming setup include:
Built-in monitor platforms

Built-in

monitor arms

Curved table edges (to decrease overreacting and stopping you from hunching over)
Quality and Materials
Manufacturers make desks out of various materials. These include particleboard, wood, glass, plastic, and steel. Regardless of the material you choose, you should consider the following factors:
Feel
How a piece of furniture feels to the touch is almost always overlooked. You're likely to prefer a plastic or wooden desk if you find yourself leaning your arms on your desktop. These materials tend to be more temperature neutral than other materials, like steel or glass.
Construction Quality
We understand that you don't want to empty your savings account for a gaming desk. Your PC already costs a fortune. The piece of furniture you choose to place this expensive gaming equipment shouldn't also cost an arm and a leg. Nonetheless, you don't want your desk to start falling apart right after purchasing it.
One of the best ways to find out if your desk is made cheaply is its finish. You can take a closer look to notice if something is off. Additionally, plastic included in the frame is a sign of weak stability. You should rather opt for stainless steel. A noticed part in gaming desk buying guide!
Weight Capacity
If you wish to place an extensive gaming setup on your desk, you should consider the weight capacity. Thankfully, many sellers list this in the product's specs. When identifying a suitable weight capacity, you want to know that your desk is sturdy enough to hold all your equipment without collapsing. Hence, your weight capacity is heavily going to be dependent on what gaming accessories and equipment you wish to include in your workspace.
Style
You cannot pass through this in your gaming desk buying guide. The last element that you shouldn't forget about is how your desk looks. You want to find something that fits with your desired aesthetics. We recommend you keep this furniture simple, as this allows your other equipment to be the focal point.
What Are Some of the Best Gaming Desks to Buy?
Here are two of the most well-liked gaming desks you should consider buying:
1. Autonomous SmartDesk Core
The SmartDesk Core from Autonomous takes the title as an essential gaming standing desk. This is for a wide array of reasons. Firstly, it's equipped with numerous features that help enhance your all-day productivity while also increasing your health and wellbeing. This is the best gaming desk to buy. 
This gaming standing desk includes a wide height adjustable range between 29.4 inches and 48 inches while the four programmable settings make it convenient when adjusting from a sitting to a standing position. Furthermore, the Autonomous desk is equipped to lift up to 265 lbs with ease.
When you purchase this SmartDesk Core, you have the choice of a regular-sized desktop or an XL version. These varied sizes ensure you gain a desk that aligns with your required gaming equipment without compromising on quality.
Moreover, its stable steel frame and electric dual motorized system offer unmatched performance. These additions in the desk's setup also provide amazing durability. The Autonomous dual-motor system is a valuable addition and well-liked for its fast transition rates and almost non-existent noise generation of 48 decibels. Lastly, this SmartDesk Core is certified by EMC, UL, and BIFMA.
2. Autonomous SmartDesk Corner
Autonomous is known for offering exceptional ergonomic furniture. The design of these Autonomous standing desks is followed by many other manufacturers, which is why so many gamers wish to add Autonomous products to their gaming workstations. That's one of the reasons the SmartDesk Core is so popular.
However, you might need more space than what the SmartDesk Core can provide. Luckily, you aren't limited and have many other Autonomous standing desks to choose from. The most well-liked desk that offers more space is the SmartDesk Corner. As the name suggests, this is a corner-standing desk that offers increased space without compromising the desk's performance or quality.
When purchasing the SmartDesk Corner, you receive double the amount of space. However, that's not all. You also receive a robust and quiet triple motorized system. This system allows you to change from a sitting to a standing position without creating much noise. Only 45 decibels of sound are generated when making these height transitions. Moreover, these transitions are fast-paced, as this motor can rapidly make height adjustments.
You're guaranteed sturdiness and stability when choosing this SmartDesk Corner because of its robust steel frame. The wide height adjustment range of 29.4 inches to 48 inches ensures you can comfortably stand or sit while gaming.
This height range comes with four programmable settings for easy adjusting, which only enhances the convenience of this product when changing from a sitting to a standing position. Finally, the incorporation of modular segments ensures you receive the perfect fit. This is the best gaming desk to buy. 
Our Final Thoughts
We hope that you have a better idea of how to buy a gaming desk after reading our comprehensive gaming desk buying guide. Whatever you decide to purchase, it's vital to understand that the best gaming to buy is one that's stable, shareworthy, and spacious. Autonomous provides exceptional products that are a worthwhile addition to any ergonomic gaming setup.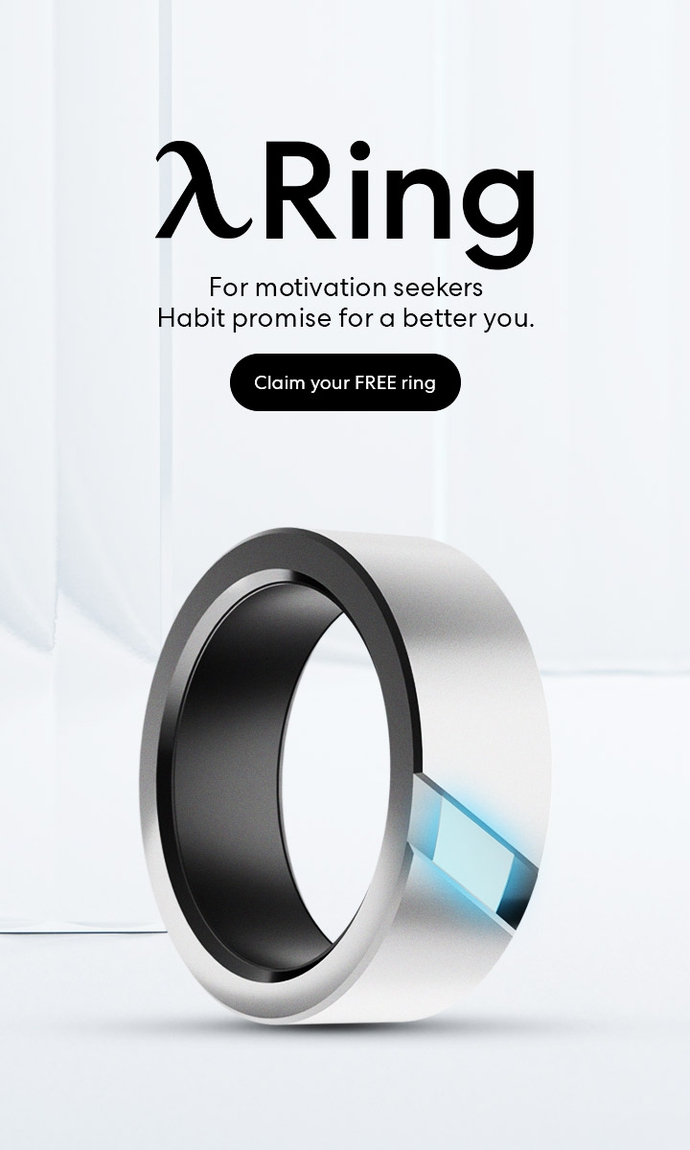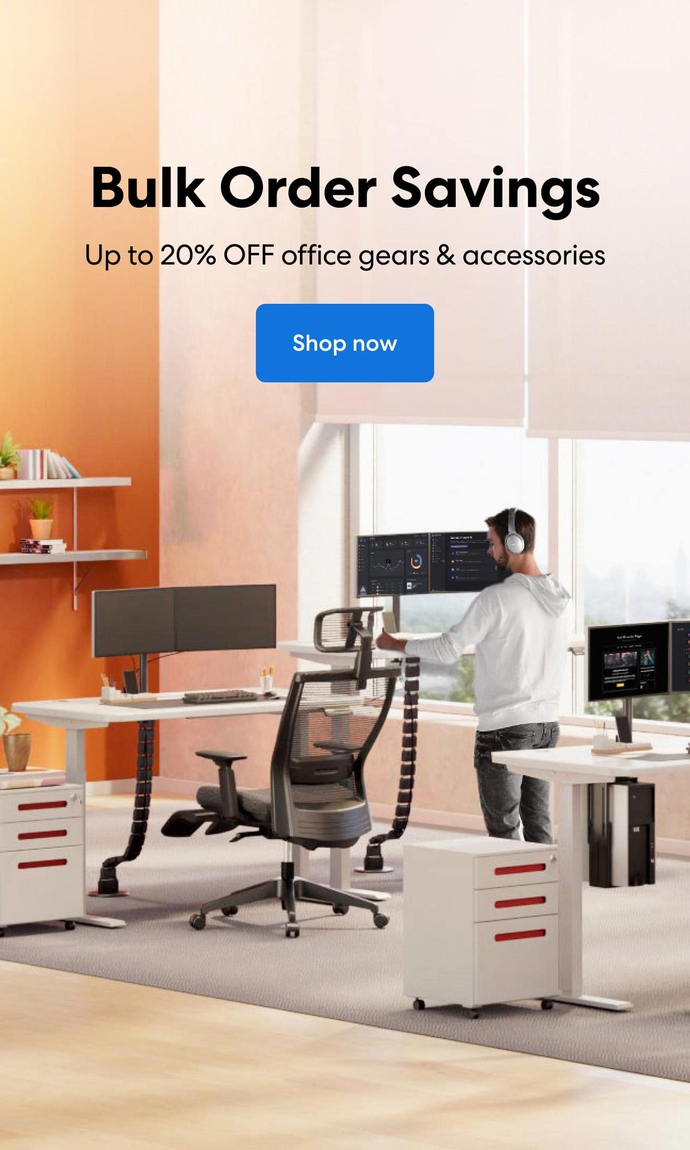 Subcribe newsletter and get $100 OFF.
Receive product updates, special offers, ergo tips, and inspiration form our team.