You'll spend all your time in college sitting on a chair, studying and preparing for exams. It's enough reason for you to invest in an ergonomic chair that's comfortable and supportive. You can develop back pain, poor circulation, and other problems by sitting on an uncomfortable college desk chair for a long time.
An ergonomic chair will help you maintain a good sitting posture throughout your study session, preventing back pain and improving your study time. One of the best desk chairs for college students was created to make your decision easier since there are several great options on the market.
It will be impossible for you to do anything but study and prepare for exams in college. A comfortable and supportive ergonomic dorm room desk chair is enough to make you feel more comfortable and productive.
If you sit on an uncomfortable desk chair for a long time, you may develop back pain, poor circulation, etc. You can maintain an ergonomic sitting posture while studying with an ergonomic college office chair, reducing your risk of back pain and making studying more comfortable.
1. Autonomous ErgoChair Pro
Considering the number of adjustable elements available on the ErgoChair Pro, it is likely that most users will be able to find a comfortable fit that provides adequate support. If you're looking for an ergonomic chair, it shouldn't just support your butts - it should support your arms and back as well.
It's either going to take a remarkably lucky choice of a chair or a chair with plenty of adjustments to get the ergonomic setup you're looking for at your desk. With its adjustable seat, backrest, lumbar support, headrest, and armrest, the ErgoChair Pro study chair for college students takes that approach to ergonomic seating.
We feel it's the best chair for college students because the customization is impressive for its price range. The computer ergonomic chair must move to fit your body to achieve proper ergonomics. You can adjust the angles on the backrest, and it reclines. The armrests also support height, front-to-back, side-to-side, and angle adjustments (4D adjustments).
2. Autonomous ErgoChair Recline
With pricing starting at $179, Autonomous' ErgoChair Recline is the most affordable reclining desk chair they offer, formerly known as ErgoChair Core or MyoChair. A screwdriver and a hex tool with a handle are included in the box. The whole assembly process takes just around 20 minutes.
While the Autonomous chair is the cheapest model, it also has a useful feature absent from higher-end chairs. That is an additional $60 charge for a headrest and leg rest.
In our opinion, $60 is quite expensive for just two pieces, but the uniqueness might justify it. But few on the market have built-in leg rests, which is why you chose the ErgoChair Recline.
3. Autonomous AvoChair
The college desk chair is super easy to assemble since the seat and the back are in one piece, so you only have to assemble all the parts in a few minutes. It's just a matter of attaching the armrests to the platform and assembling the top part on top.
The rest of your dorm can be set up now. This eco-friendly office chair features an affordable price and a unique design. Many curves can be seen on the chair because it's designed like an avocado. On the chair, there are only a few sharp edges.
You can tilt the back to lean back even though the back attaches to the seat. You can lock the tilt in place with the left lever and control the tilt tension with the right-side lever. Additionally, armrest height and angle can be adjusted.
4. ErgoFlip Mesh Computer Chair from NOUHAUS
ErgoFlip has an ergonomic design comparable to a high-end chair, but it's relatively affordable. This chair has a mesh back that provides much-needed breathability and allows more air to flow than regular chairs, which is extremely beneficial if your college is in a hotter environment. ElastoMesh Fabric is a higher-quality mesh specifically designed to fulfill its purpose.
After studying for a long time, you will find that it provides you with the comfort you need, and you can use it for gaming when you are ready to relax. NOUHAUS ErgoFlip Mesh Chair has been designed ergonomically to make you feel relaxed from the moment you sit in it. In addition to being comfortable, that design makes it look incredible in a dorm and will fit in with any decor.
5. Secretlab High Back Titan Evo 2022
The Secretlab Titan college desk chair combines the comfort and adjustability of a high-end office chair with the "coolness" of a gaming chair. It is a suitable option for your dorm room desk ideas. It comes with a tilt mechanism that is among the strongest available. Even though the backrest is 33" tall, tilting the chair was effortless. It is designed to encourage the constant movement of your back as you study.
Titan chairs are also equipped with multi-tilt, a feature that allows you to adjust both the backrest and seat angle (and not just the backrest). In this way, you can occasionally work in a back-saving reclined position by angling your entire body upwards.
Comparatively to plastic ones, it has a rubbery surface that is kind to elbows. Moreover, they're four-directional, so you're supported whether you're typing or reading. It features a magnetic neck pillow that can be raised or lowered and removed/ reattached on a whim like the Secretlab Titan Evo 2020.
6. Alpha Ergonomic Office Chair from Duorest
One of this college desk chair's primary and most attractive features is the 3D dual backrest. The adjustable backrests on this chair are a great feature to maintain good posture while you sit. It is an excellent chair for your student desk setup.
The two parts are both adjustable to find your ideal setting. As well as the 3:1 synchro-tilt, you can also lean backward. The headrest is also a very nice feature. Despite its heavyweight, the chair is of good quality and is as sturdy as we expected it to be.
You shouldn't have any problems assembling this chair as it is a pretty straightforward process. It is an excellent chair to use if you suffer from back pain, a common problem among students. This chair is worth every penny because it will make studying much, much easier.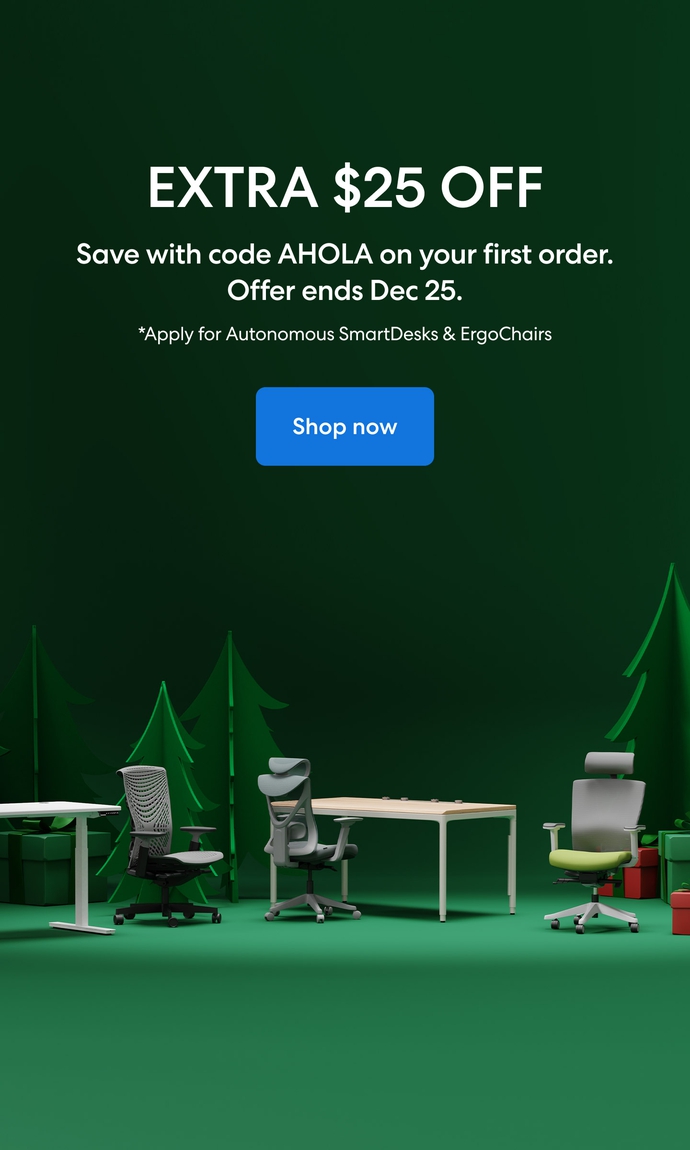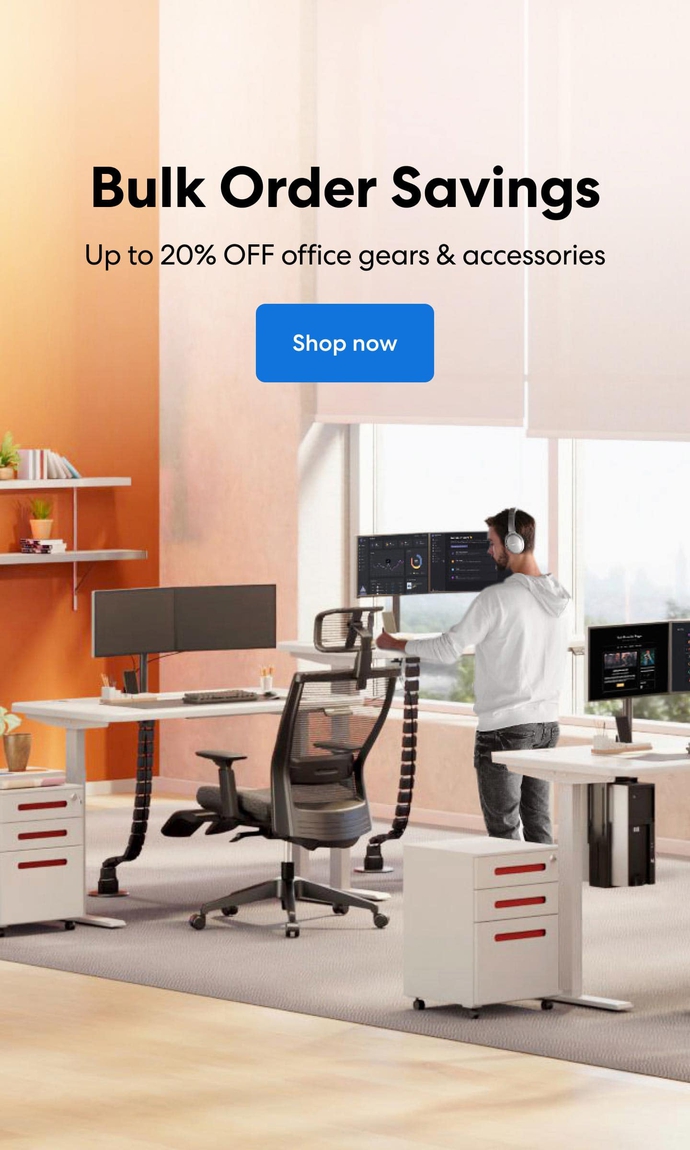 Subcribe newsletter and get $100 OFF.
Receive product updates, special offers, ergo tips, and inspiration form our team.