The busiest purchasing day of the calendar year, Black Friday will likely bring along a huge amount of inexpensive offers for both online and in-store purchases. Due to improved immunization rates since the past year, this year's sales are expected to be bigger than ever as consumers are eager to return to the stores. It would help if you started making plans to purchase your preferred air cleaners or air conditioners so that you can take full advantage of this year's greatest shopping extravaganza.
The following Black Friday air purifier discounts can enable you to breathe more easily. You may discover great bargains on equipment that can help purify the air in your apartment's rooms, no matter how big or minor, among many of the varieties of Black Friday sales on air purifiers vs. dehumidifiers. Check out the discounts below, and if you still can't seem to find your ideal air purifier, come back to this website often since we'll be adding the finest Black Friday air purifier deals as we discover them.
If increasing your home's air circulation is not possible, air purifiers might be valuable appliances for cleaning the air. You could be enticed to purchase one for a price that seems to be a good bargain with Black Friday humidifier deals just around the corner, but also be wary of offers that don't appear too good to be true.
Below, you'll find some of the finest humidifier Black Friday sales, which many have been anticipating for air purifiers and humidifiers. It's also important to remember that if a Black Friday offer looks too tempting to be true, it generally is.
Black Friday Air Purifier Deals from Airdog
The replaceable plate filters in this domestic air purifier by Airdog are simple to wash. You can end the single-use HEPA filters that are detrimental to the environment and your pocket by utilizing this purifier. As it eliminates air filters, which might also potentially cost dozens of dollars annually, it is much more beneficial to the environment. This air purifier uses conveniently replaceable collection plates. With a CADR of 220 CFM, the device's high-volume air circulation can rotate a 450-square-foot room thrice each hour. This model is as silent as a gentle hum and has a low noise production. Additionally, it automatically switches between several settings according to the air pollutants in the space. If you are already tempted to get this air purifier, wait for it to be available during Black Friday sales.
Breathe cleaner, fresher air this Black Friday with Airdog Purifiers, now available with incredible discounts of up to $280 OFF.
Take advantage of this exclusive offer and enjoy FREE SHIPPING on your purchase.
Airdog Purifiers utilize cutting-edge technology to ensure that the air you breathe is pure and healthy. With a range of models to choose from, each designed to cater to different room sizes and air quality needs, Airdog Purifiers are the ultimate solution for creating a cleaner and more comfortable environment. Whether you're looking to improve indoor air quality at home or in the office, now is the perfect time to invest in the well-being of yourself and those around you.
Don't miss out on this limited-time Black Friday deal—transform your space into a sanctuary of clean air with Airdog Purifiers. Act now to secure your purifier at an unbeatable price and experience the joy of breathing in freshness.
Black Friday Air Purifier Deals from Airthereal
This Black Friday, seize the opportunity to breathe easier with Airthereal Air Purifiers, now available with exclusive deals of up to $259 OFF.
With a range of models to suit various room sizes, these purifiers are designed to deliver optimal performance and peace of mind. Take advantage of this limited-time offer to invest in the well-being of your home or office space. Enjoy the benefits of cleaner, fresher air with Airthereal, and make this Black Friday the moment you prioritize the air you breathe.
Act quickly to secure your Airthereal Air Purifier at these incredible discounts before time runs out.
To provide clean air without too much disturbance, the PM2.5 detector continuously monitors the air quality. The airflow of this diffuser will adapt to restore a normal level of air quality if the apartment's air quality fluctuates. This air purifier is ideal for big areas, including living areas, kitchens, schools, and workplaces, because of its CADR performance of 224 CFM (380 m3/h). You may sleep well in sleep mode since the highest sound level is a whisper-quiet 22dB. This device will be available at a huge discount during the Black Friday air compressor sale.
Black Friday Air Purifier Deals from Crane USA
Black Friday Air Purifier Deals from Stadler
Black Friday Air Purifier Deals from Treblab
Black Friday Air Purifier Deals from EnviroKlenz
Should You Invest in Black Friday Air Purifier Deals?
As the crisp air of autumn ushers in the holiday season, another event eagerly awaited by many is on the horizon – Black Friday. Known for its incredible deals and discounts, this annual shopping extravaganza offers the perfect opportunity to enhance your home and well-being. But should you consider investing in Black Friday Air Purifier Deals? Let's explore the factors to consider when making this decision.
1. Assess Your Indoor Air Quality
The first step in determining whether you should invest in an air purifier this Black Friday is to evaluate the air quality in your living space. Consider factors such as allergies, respiratory issues, and the general comfort of your home environment. If you or your family members frequently experience allergy symptoms, asthma, or other health concerns related to air quality, an air purifier can provide significant relief.
2. Health Benefits of Cleaner Air
Air purifiers are designed to filter out pollutants, allergens, and contaminants from the air. For individuals with allergies, asthma, or sensitivities to common indoor pollutants, these devices can make a noticeable difference in overall health and well-being. They reduce the presence of airborne particles that can trigger allergy symptoms, helping you breathe easier and enjoy a more comfortable living space.
3. Seasonal Considerations
Consider the season and your geographic location. Fall and winter often lead to closed windows and increased indoor heating, potentially leading to poorer indoor air quality. If you reside in an area with high seasonal pollen or face indoor air quality challenges during colder months, investing in an air purifier during Black Friday can be a timely and smart decision.
4. Budget-Friendly Opportunities
Black Friday is renowned for offering substantial discounts on a wide range of products, and air purifiers are no exception. The cost savings during this shopping event can make it a budget-friendly time to invest in an air purifier. You can often find high-quality models at significantly reduced prices, helping you enjoy cleaner air without breaking the bank.
5. Room Size and Features
When choosing an air purifier, consider the size of the area you want to purify. Air purifiers are available in various sizes, and it's important to select a model that suits the square footage of your space. Additionally, explore the features and filter types available. HEPA filters are highly effective in capturing small particles, while activated carbon filters can remove odors. Some models come with smart technology for automated operation and monitoring.
6. Noise Level
Finally, take the noise level into account. Some air purifiers can produce significant noise, which might be a concern if you plan to place one in a bedroom or a quiet workspace. Look for models with lower decibel ratings to ensure a peaceful environment.
The decision to invest in Black Friday Air Purifier Deals should align with your specific circumstances and priorities. If you have concerns about indoor air quality, allergies, or health issues, and you've been considering an air purifier, the cost savings during Black Friday can offer a compelling solution to enhance your home environment. On the other hand, if air quality is not a significant concern for you, the decision might not be as pressing. Ultimately, it's a choice that should cater to your individual needs and circumstances, allowing you to breathe easy and enjoy a healthier, more comfortable home.
Sum Up
Similar to the previous year, we anticipate higher air humidifiers and other smart home devices sales. To help people with a spending plan, it is hoped that certain more expensive models will be discounted this year. The Black Friday portable air conditioner sales also include intelligent air filters, which are highly useful if they allow you to monitor the influence they are having on the atmosphere.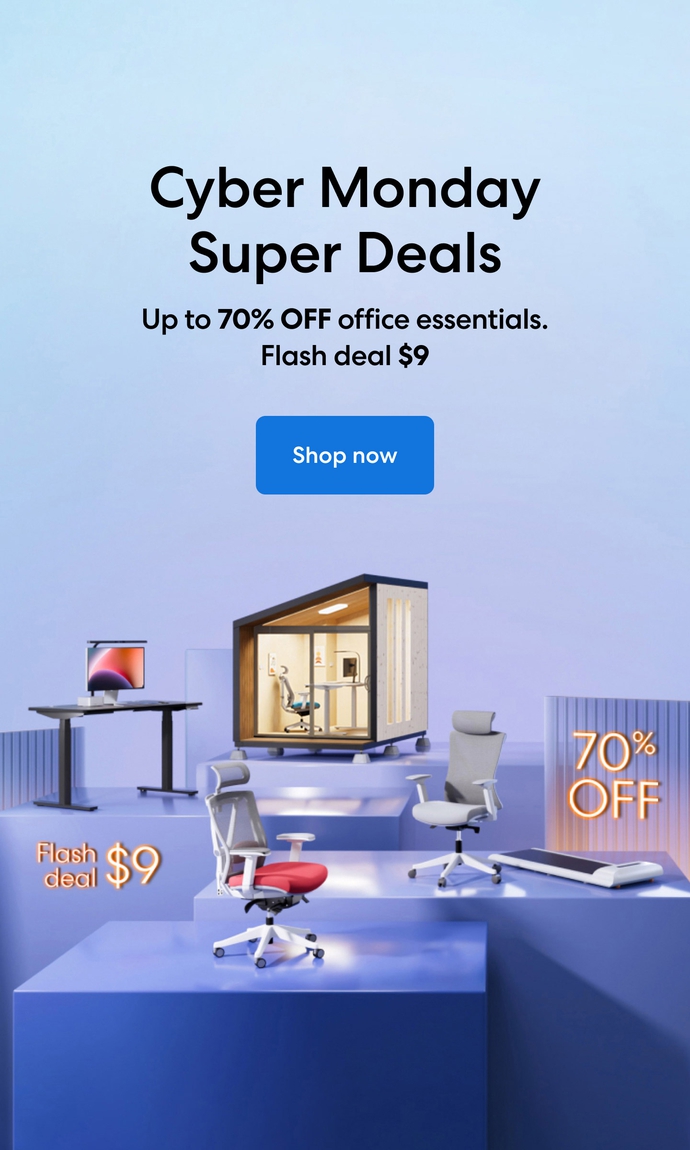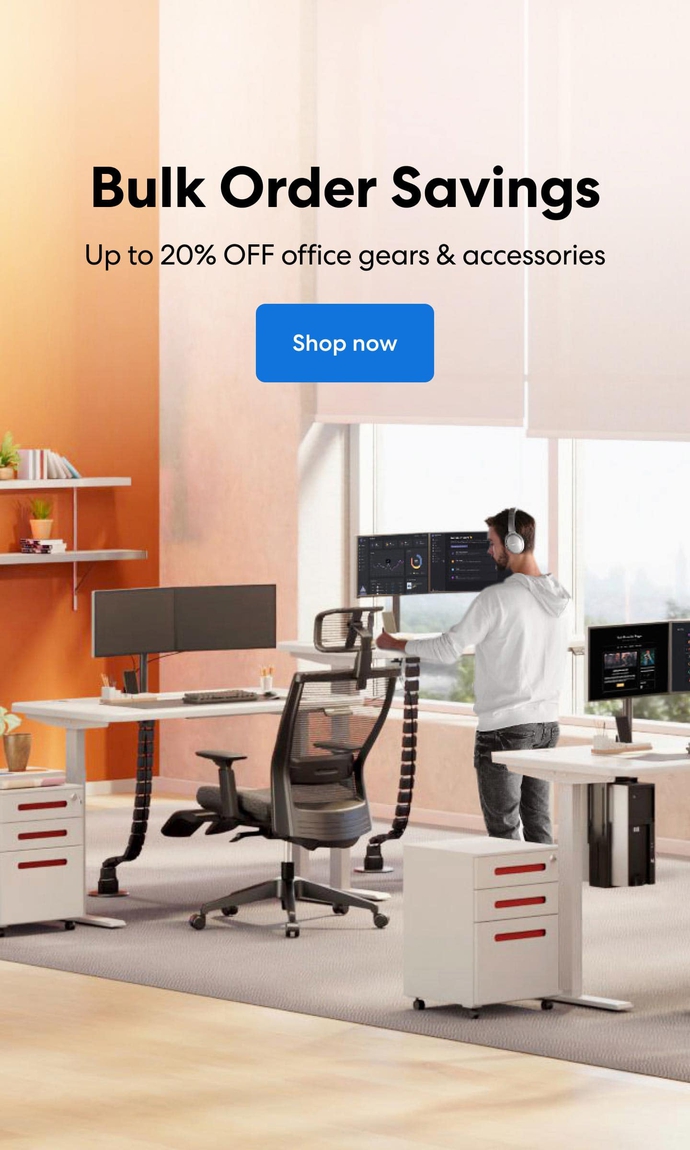 Subcribe newsletter and get $100 OFF.
Receive product updates, special offers, ergo tips, and inspiration form our team.