The pandemic continues to hamper daily and routine working from a centralized office.  This year has also started with people's movement being restricted. With the just-concluded CES2022, the most influential tech event, in Las Vegas, USA we have compiled some of the best cool computer gadgets and essential work-from-home accessories that you need.  Read all about this and more below. 
Cool Computer Gadgets: Autonomous Picks of 2022
Stay ahead of the competition by increasing your productivity.  Be organized and work with a cool mind with these latest computer gadgets.
1. Laptop and Monitor Stand by Mount-It!
Need more desktop space?  Are things getting cluttered at work?  Why are you bending your head down while working?  Now, get rid of all these by selecting the best from the computer gadgets list.
This monitor arm with a laptop tray is completely adjustable.  Not only the monitor but the entire laptop moves up.  You can easily work on it now without having to look down. Designed ergonomically, this all-in-one desk stands you from neck aches and back pains.  Stay healthy as you work productively using this gadget.  that elevates your laptop and secondary display.
It is ideal for laptops up to 17" screen size.  It is VESA compatible with large monitors up to 27 inches.  Isn't that great?  You can also tilt the monitor by ninety degrees forward or backward.  Or rotate it by 360 degrees.  It's your choice!
2. Keyboard and Mouse Platform by Mount-It!
Why waste space with your system keyboard and mouse on the desktop?  Go ahead and get yourself this adjustable keyboard and mouse tray. Yes!  By using this tray, you can easily create ample workspace for yourself.
Additionally, you can work using correct sitting postures at your computer workstation as described by OSHA, USA.  This reduces your risk of contracting any back or neck pains and more.  Stay healthy and be effective at your workplace.
Don't miss the height adjustability feature of this gadget.  You will love the easy tilt and swivel for optimum placement.  You also get a comfortable gel wrist support pad.  Close the tray when not in use to save any accidents and aesthetics.
3. Ergonomic Keyboard for PC by Matias
Get ahead of other gamers, and stay ahead of the curve!  With this ergonomic programming keyboard, you even get gel palm support pads.  Don't miss this Matias programmable Ergo Pro keyboard for yourself.  It allows you good health as your wrists stay comfortable. 
No more noise as you go clicking with the Matias Quiet-Click mechanical switches.  It also has USB 2.0 ports.  It has a long key travel of only 3.5 mm.  Don't miss the preset keyboard shortcuts that you get for easier access. 
4. Carpio Ergonomic Wrist Rest by Deltahub
This is one of the cool computer gadgets in the market you should know. Spare yourself from wrist pains or sprains.  Keep working as you use this ergonomic wrist rest.  Whether gaming or typing, this wrist rest is made from contoured silicone pads. They have been designed to enable an ergonomic working position for your comfort.  These computer desk gadgets are portable.  Fit them into your pockets as you travel or change a working desk. 
So, what are you waiting for?
5. Under Desk Computer Mount
Economize floor space with this vertical CPU under desk mount. Secure your computer tower in a spot that's easy to reach with this Mount-It!  The under-desk mount's adjustable frame accommodates a variety of CPU towers.
Use a large extension slide of nearly thirteen inches to host your CPU. You even create more space for your feet as the CPU is hanging from under the desk.  You will like the adjustable frame that offers you a three hundred and sixty degrees swivel feature.
Worried about security?  No longer!  This desk mount offers you a security lock feature too!  Off you go for a meeting or a coffee break, without any stress!
6. HyperX Cloud Alpha S Headphones
This year, the HyperX Cloud Alpha S has been catching much attention at the  CES 2022.  This cord-free headset offers you an excellent battery life of nearly three hundred hours in one recharge.  What?  Yes!  That's right.  Since this product is soon to be marketed, keep a watch out for this super cool computer gadget.
HyperX's headsets are known for their quality.  This model has improvised drivers that deliver a lighter headset.  The soft and clear memory foam-based earpieces are quite comfortable.  Even the newsmakers have marked it as an accessory that you can't miss.
7. Cellular Signal Booster by HiBoost
Here is another cool computer gadget in the list. Broken wi-fi signals that cause disruptions or voice lags can be irritating.  Get yourself this cellular signal booster by HiBoost, which is your lifesaver.  It promises to boost all audio, video and data signals.  It covers the most prominent suppliers across the US, including Sprint, T-Mobile, AT&T, Verizon, and more.  Certified by FCC for IC, this signal booster easily covers nearly two thousand square feet of area.
8. Oblio Charger by Lexon
Long-duration calls eat up your cell phone battery life.  Get rid of chords and more as you explore this Oblio Charger.  Offering you a unique wireless charging method, this elegantly designed phone charger is yours for keeping.  The tulip-shaped vases offer UV sanitization that eliminates any harmful pathogens from your phone.
9. Wireless Power Bank by Lexo
Phew!  Tired of carrying all those extra cables?  Get rid of them as you use this Wireless Power Bank.  It offers you cool thermal charging.  It has an excellent strength of 5000 mAh.  Use this power bank with any USB-C or USB-A cables.  You may not be able to find it in your usual computer gadgets and accessories store.
10. Power Charger
Show your class and get the convenience of a power charger with this Leather GaN Charger by VogDUO.  The casing is made from handcrafted genuine Italian leather.  This multi-purpose charger has a desktop and travel design.  It offers you four USB ports for managing all gadgets.  Keep going as it keeps you charged up too! 
Don't miss more of the best work from home accessories that aid your work productivity or aesthetics!
Wrap-up
To summarise, you have a wide choice of cool computer gadgets that offer you convenience and class.  Stand apart from the masses as you treat yourself.  Get your choice of computer gadgets that blend form and function.  Move up the queue as you display your finesse for a fine product by Autonomous!  More power to you.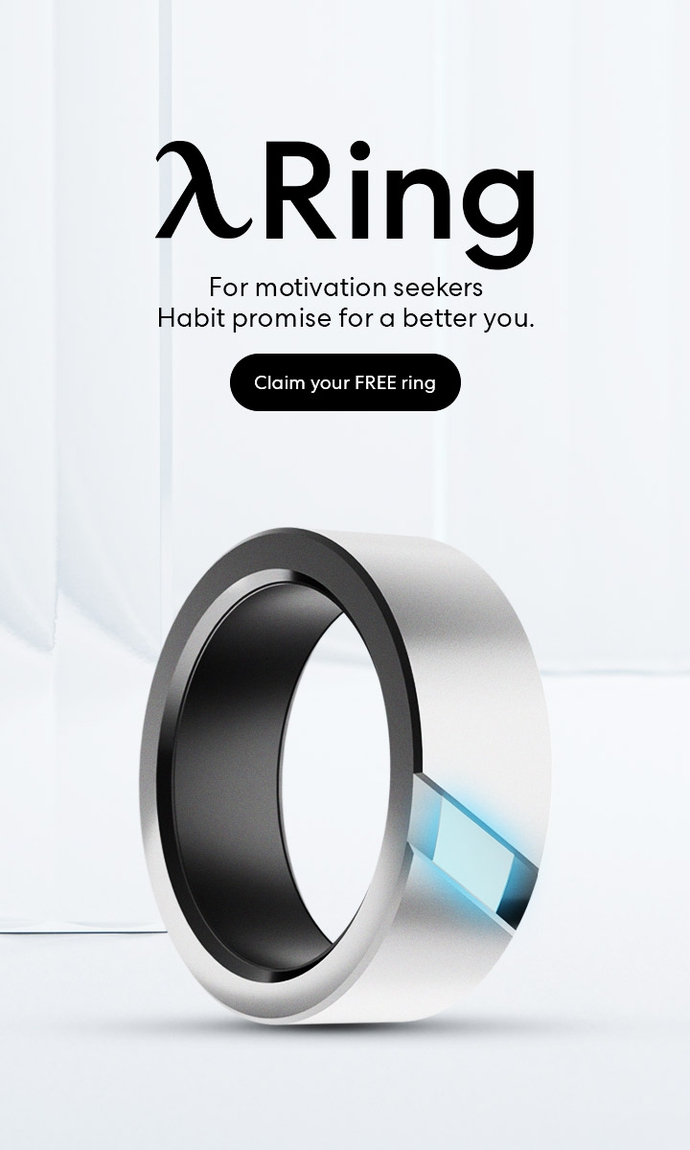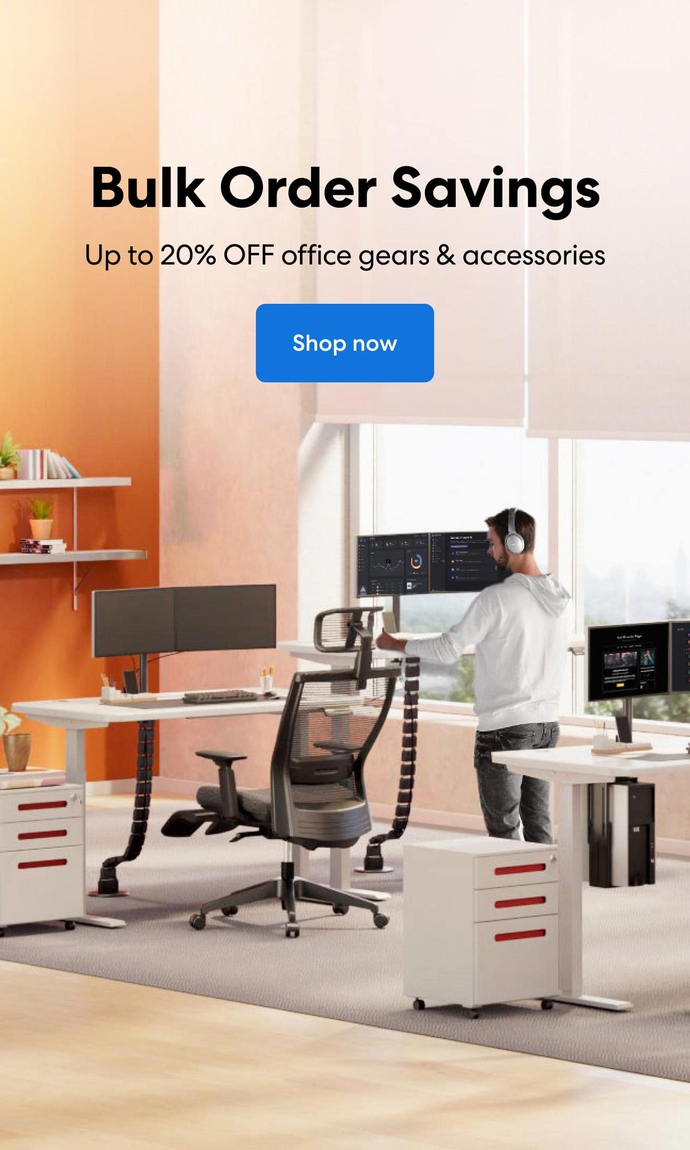 Subcribe newsletter and get $100 OFF.
Receive product updates, special offers, ergo tips, and inspiration form our team.