Workplace Inspiration
Decorate Your PC Gaming Room with These Awesome Ideas
1,679 Views
Choosing the right gaming room decorations can be quite complicated. However, it wouldn't be such a daunting task if you had a few examples to follow. That's the focus of today's article, as we'll be giving you different gaming room décor ideas so you can build the gaming room of your dreams.
Gaming furniture is essential, as they already come accustomed to the gaming atmosphere you're trying to create. However, it isn't enough to make the room you have in mind. You must also include cool gaming room accessories, so the room feels "complete" and fancy.
If you don't know where to start, today, we'll be giving you plenty of cool gaming room decor items you can choose to include in your aesthetic gaming setup. You should have a list of items you'd like to include in your gaming room by the end of the article. This way, you can look forward to improving your gaming room within the following months.
How Big Should a Gaming Room Be?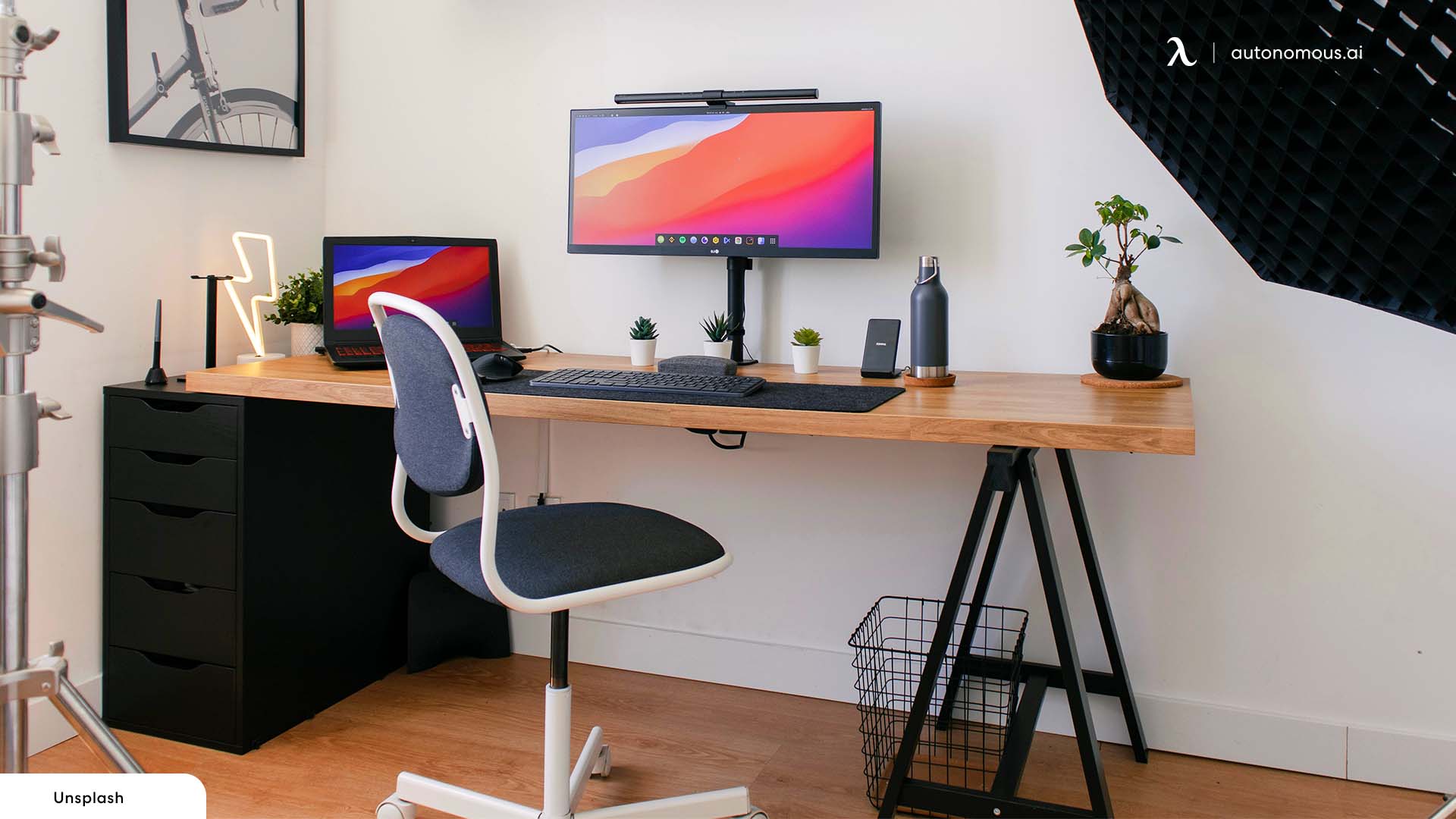 This is a tricky question because not everyone has the same space available at home. However, the good news is that you can build a proper gaming room decoration no matter how much space you have. All you need to take into account is the space you have available in that particular room.
A gaming room can be a whole room designed for this purpose, while you can have a small section of your living room dedicated to it as well. This way, you can modify your home décor to fit the gaming atmosphere you're trying to create.
Here you should take into account different factors, such as the size of the gaming room furniture and your gaming setup. For instance, if you only have a small space in a different room available, perhaps a more "minimalistic" approach can help you achieve what you want. On the other hand, you're free to unleash your creativity if you have a larger room available to use as your gaming space.
What Should a Gaming Room Have?
You might want to consider creating a game room to remember these memories for years to come. It's like a small safe space designed using these gaming room decor tips to shed all the needless, pent-up hostility. In a game of zombie-slaying or virtual racing or even a war, you have to run tanks to protect your country. Games provide a calming effect if played with the right gaming room accessories.
Suppose you wish to host family gatherings on Sundays or host a game night with your friends. In that case, you can designate a specific space in your home improved with these PC gaming room ideas, whether you are playing video games, playing board games, or maybe even enjoying your favorite indoor games like Billiards and Darts.
In a gaming area filled with the right cool gaming room decor, stress can be relieved and anxiety for everyone within the home. Please take a look at this beautiful space and turn it into a gaming area with our gamer room decoration, or set up a corner in your living room to keep the gaming experience as wholesome as possible.
There are a few items that every gaming room should have. Here we mention the essentials that you should never leave out of your gaming room decorations plans.
1. The basics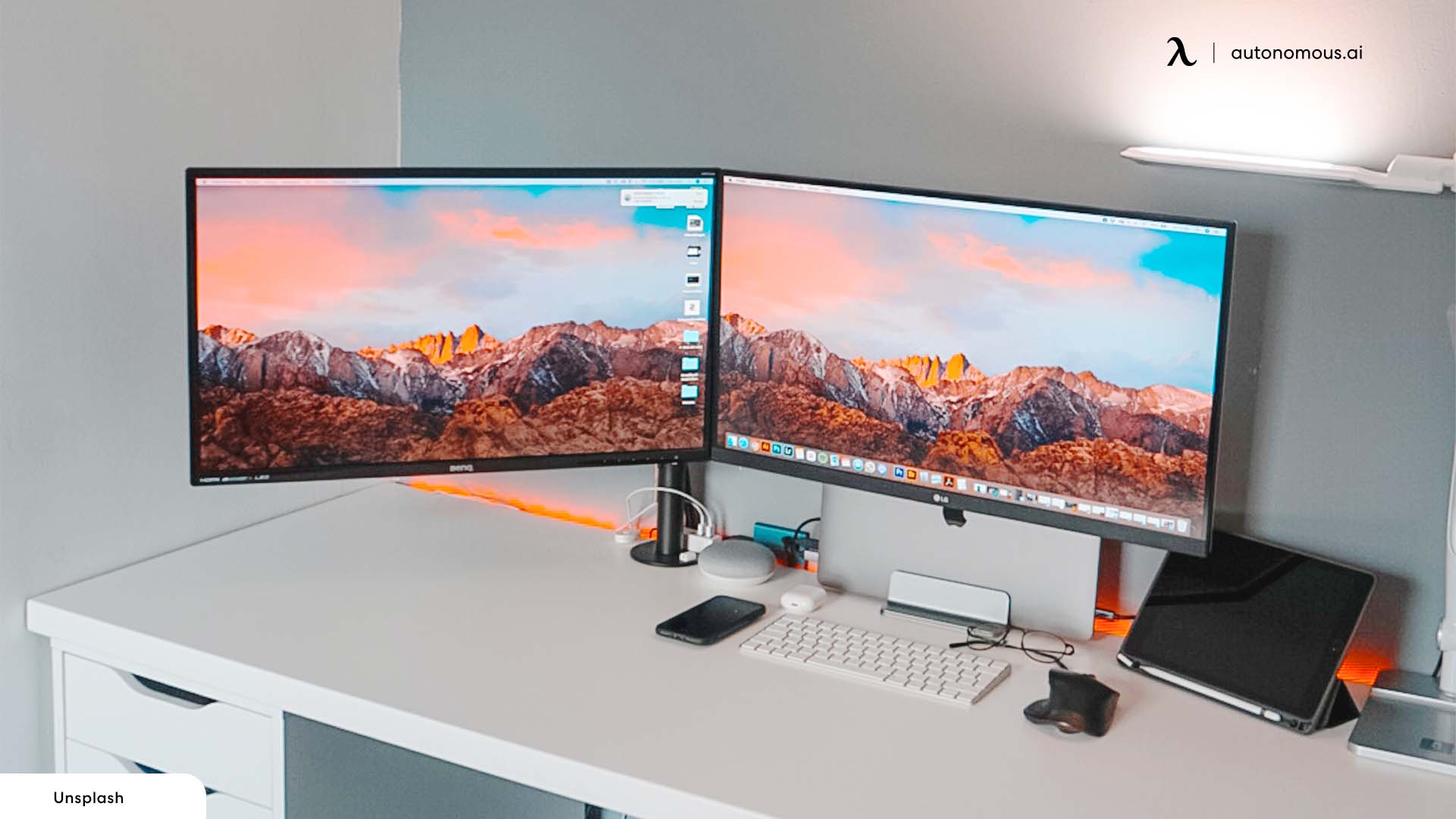 For starters, your gaming room needs to have internet access and electricity. Once you've figured out the best way to bring these elements to your room, shed, or any other space you've designed as your gaming space, then you can move on to the rest.
Gaming PC by Autonomous x Artesian Builds
Autonomous and Artesian have teamed up to create an extremely powerful PC. The latest AAA games are ready to play on this sleek, sturdy, customizable PC. For the most immersive gaming experience, this PC incorporates top-notch components for unstoppable performance.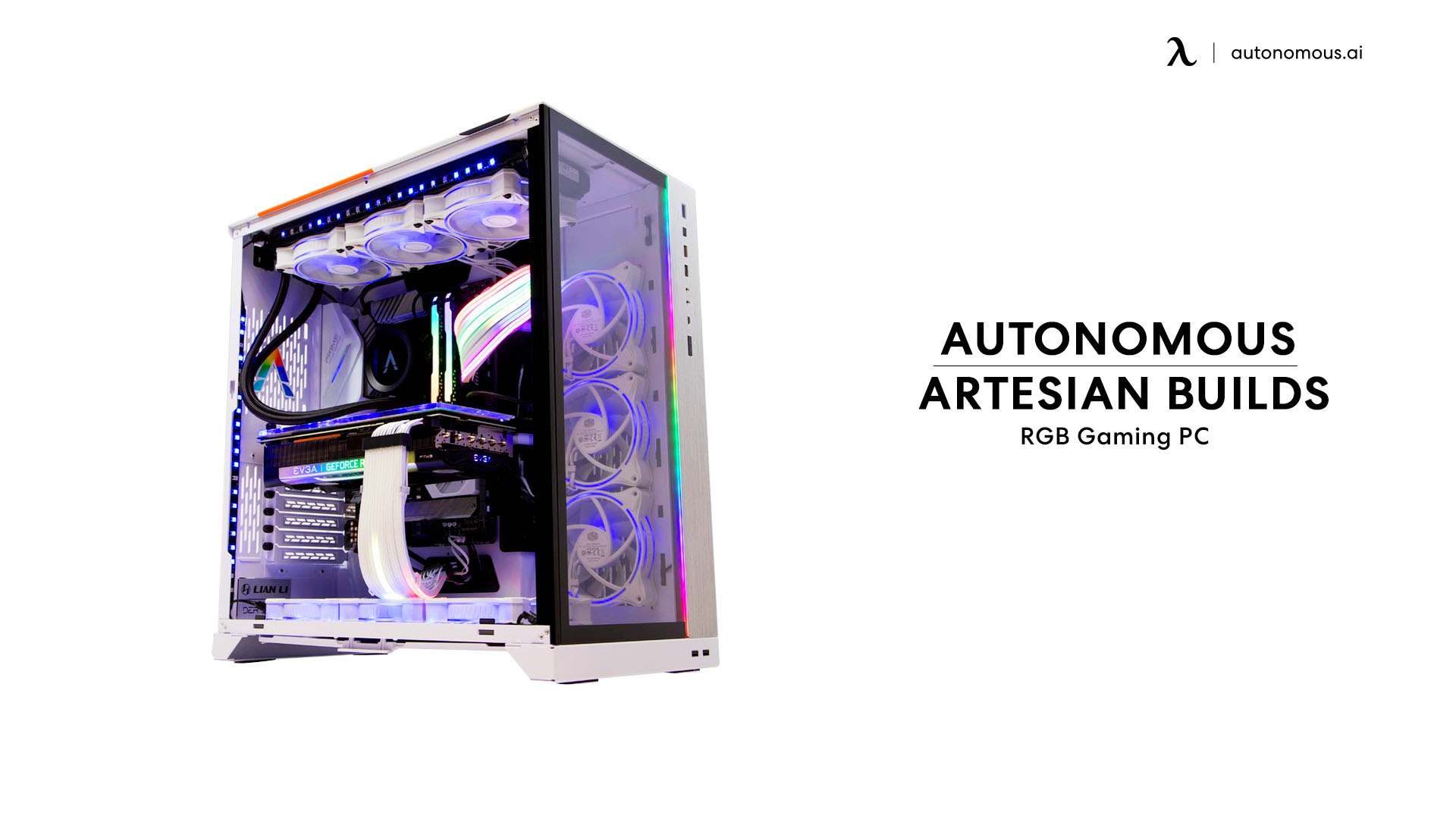 With tempered glass panels and support for E-ATX motherboards, the Lian-Li Dynamic PC Cover combines modern art and functionality. It features space for up to six SSDs and three HDDs.
We are proud to offer systems powered by leading processors from the dominant player in the computing world. Intel chips deliver tremendous performance for a broad range of applications.
Powered by Ampere -- NVIDIA's second-generation RTX architecture -- our most affordable system comes with an incredible RTX 3060 GPU that can deliver the performance gamers desire. Your components are kept cool by 9 high-end fans. Your PC will last longer and perform better where it counts.
Rookie Gaming PC by Autonomous x Artesian Builds
Powerful components, a futuristic design, and an affordable price make this PC an excellent choice. A combination of modern art and functionality, the Lian-Li Dynamic PC Cover supports E-ATX motherboards and up to 6 SSDs and 3 HDDs.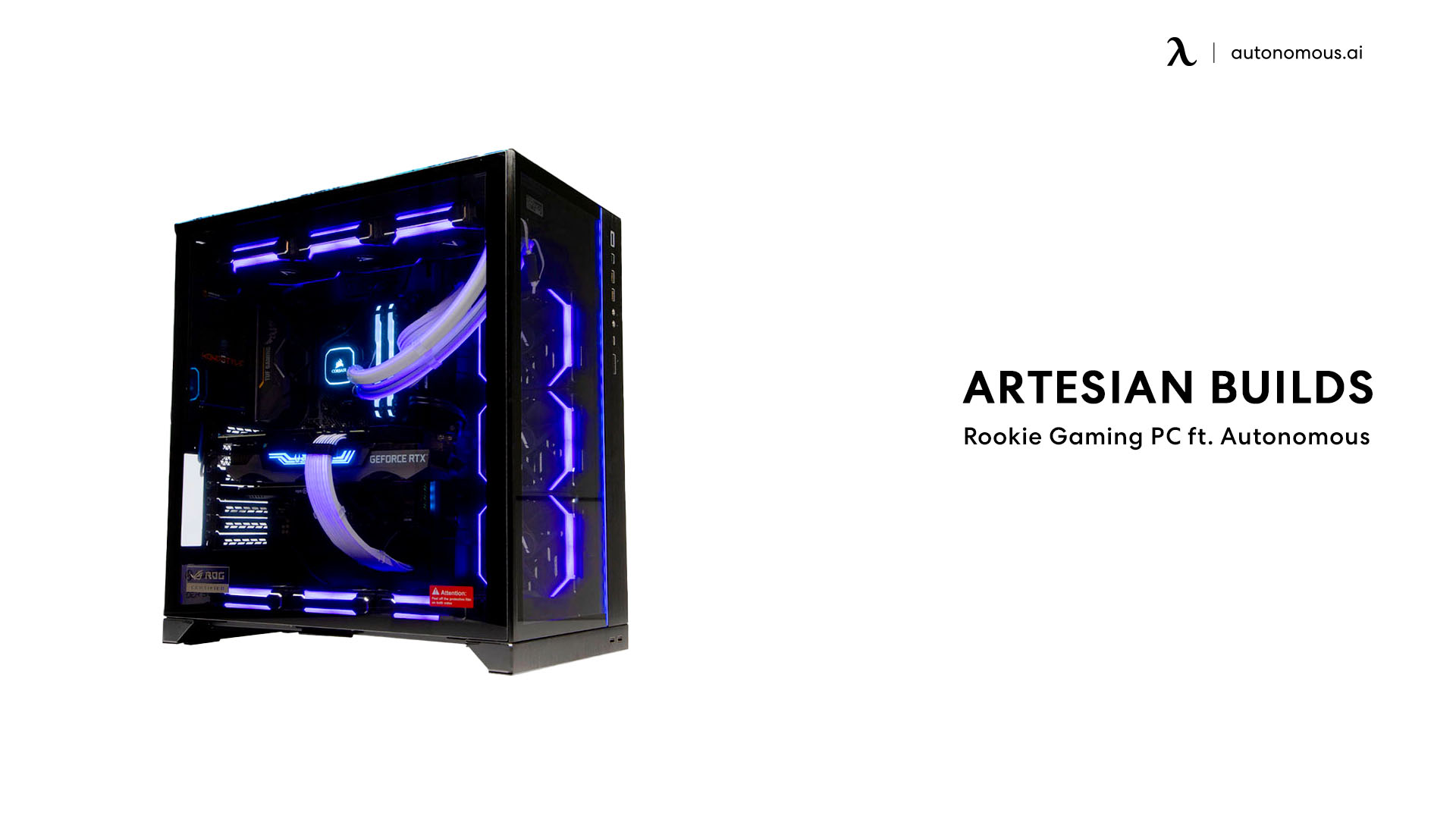 The powerful Intel processor in this gaming PC allows you to use it for games and any application. GPU performance and power of the GTX 1660Ti is powered by NVIDIA's TuringTM architecture, designed with breakthrough graphics performance. The six high-end fans will keep your components cool, which will increase performance where it counts. Furthermore, they are barely audible.
You can use existing RGB patterns or create custom ones to customize the PC for your gaming room decor. The software is provided to help you. Thanks to NVIDIA Studio AI acceleration, you can now render complex 3D scenes, edit 8K video, and Livestream with excellent image quality.
Pixio PX275C Prime Gaming Monitor
Its 27-inch WQHD edge-to-edge IPS display offers a stunning visual experience. The PX275C Prime is a 100Hz gaming monitor. With a virtually borderless, ultrathin bezel, the view is seamless. This laptop features a 27-inch WQHD display with IPS technology.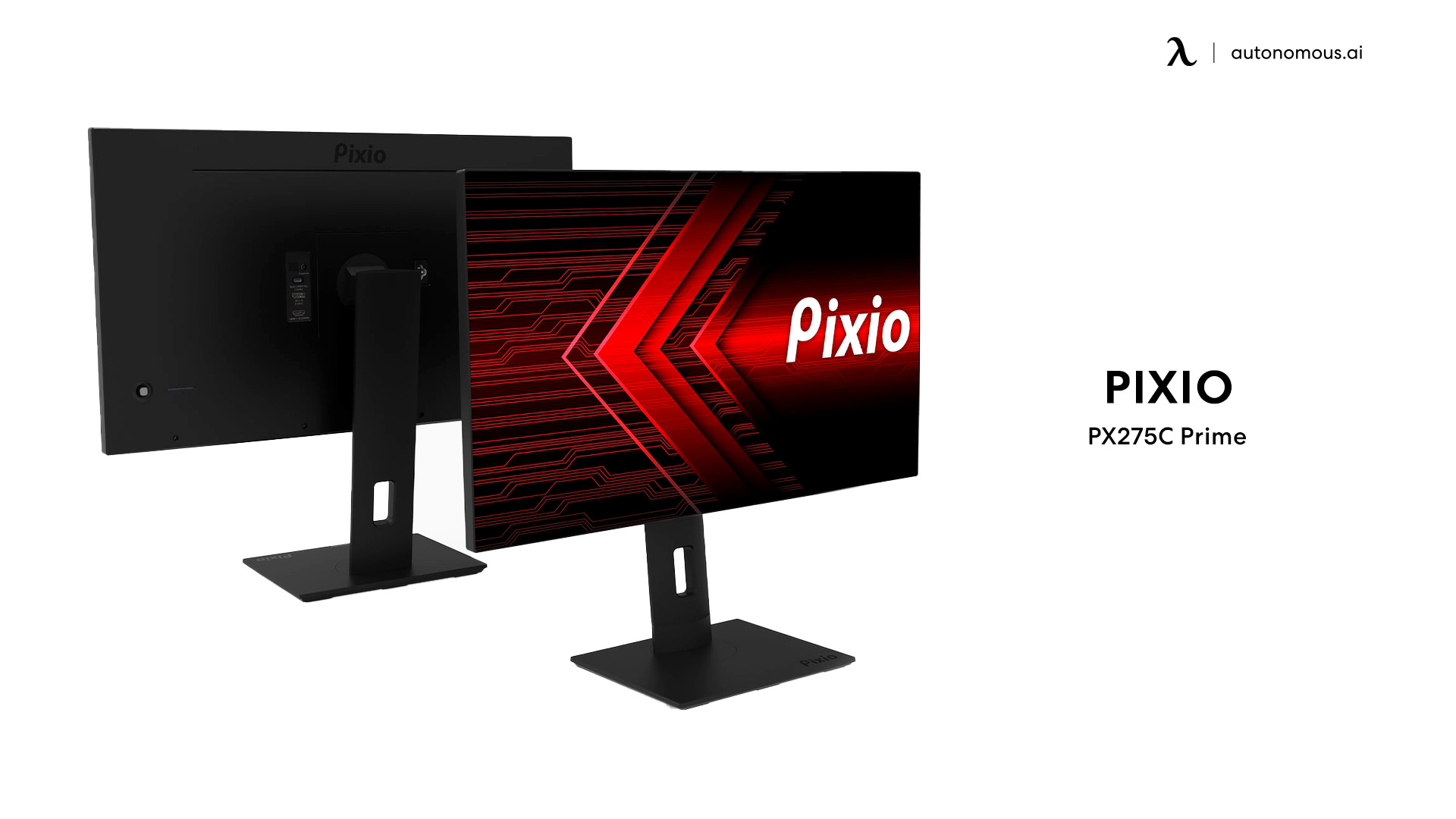 High pixel density can be achieved with the 2560x1440p resolution while providing smooth performance. You will have an additional 77% screen area compared to the 1080p resolution. This technology eliminates choppy gameplay by providing seamless, artifact-free performance across a broad range of frame rates and brightness levels.
Fast-paced games can be played to the fullest extent possible thanks to the 100Hz refresh rate and 4ms response time. You get a wider color gamut with HDR that includes 122% sRGB and DCI-P3. You will see a more vibrant picture due to the display covering redder and greener.
2. Interior & Furniture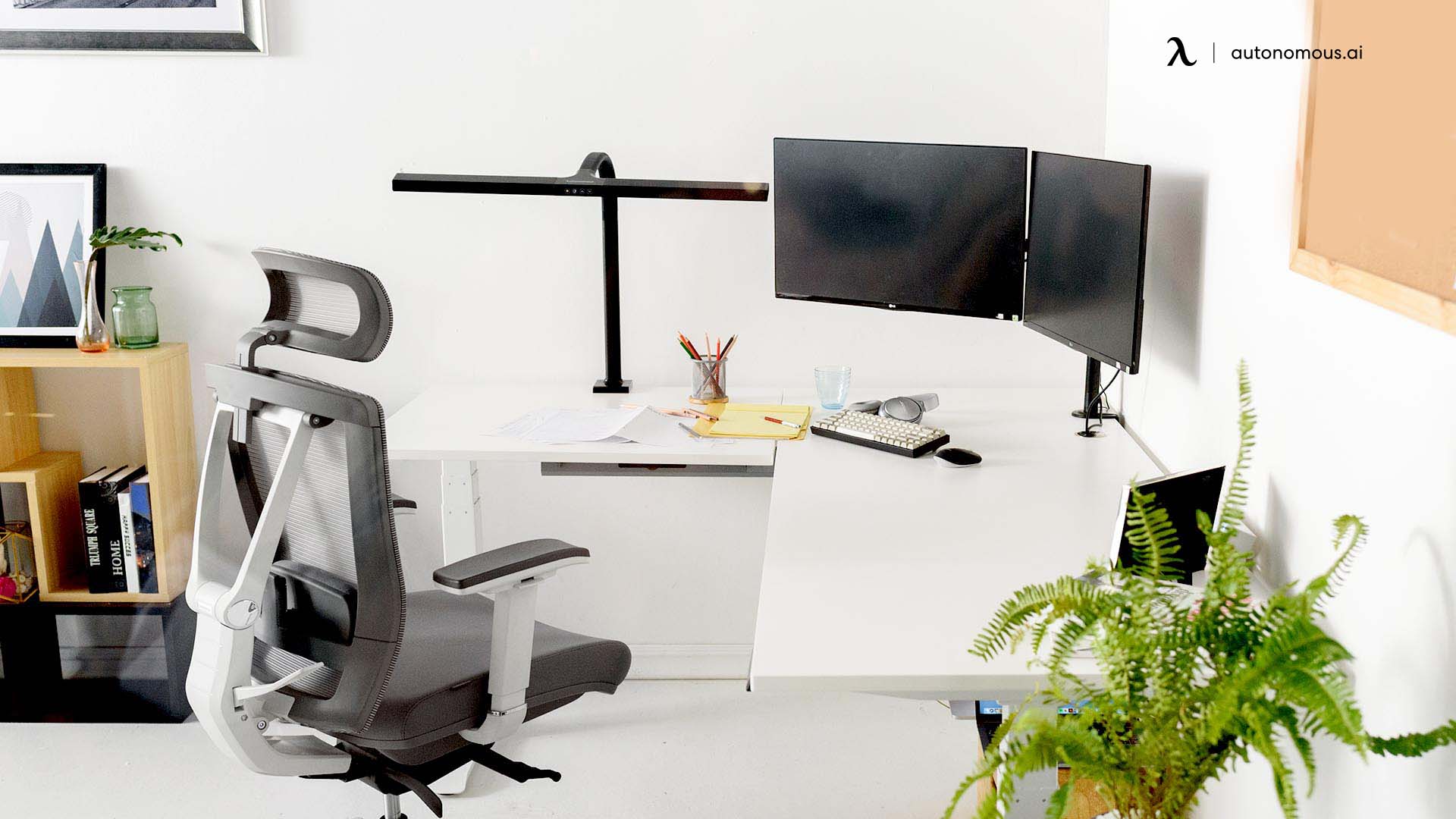 There are two essential furniture pieces that you'll need for your gaming room: a desk and a gaming chair.
Here you have plenty of options as well. With so many gaming chairs available in the market in today's world, you probably already have one in particular that you'd like to add to your gaming room.
On the other hand, you can get picky about the desktop you'd like to use based on the setup you'd like to make. For instance, a multi-monitor desk setup needs a large desk, such as an L-shaped gaming desk. If you'd like to make things more "personal," then you can opt for making a DIY gaming desk.
Furthermore, you can choose how the interior will look based on the idea you have in mind. If you're going for a more minimalistic setup, going for white as the primary color is the safest choice. Later you can purchase a few RGB lights to bring a different atmosphere to the room as it gets dark.
Gaming Desk
A cup holder and a headphone holder are integrated into this gaming desk, an elevated monitor shelf, and an open bottom shelf. The shelves and legs are carbon fiber with 3D textures and PVC-coated surfaces.
At just 27x54", it fits nearly anywhere and is comfortable to hold for gamers of average height. For lovers of compact, minimalist designs, it has integrated upper and lower storage.
This piece, constructed from MDF wood with a carbon fiber 3D texture and K-shaped legs, is coated with PVC and weighs about 62 pounds, making your gaming room decor more aesthetic. A shelf for monitors and a tablet pad is included, as well as speakers, a desk for your PC, keyboard, and mouse, as well as cup and headphone holders on the sides.
There is no need to adjust the height or length of most components as they are fixed to the frame.
Vertagear SL4000 Gaming Chair
Ergonomically engineered, full-sized gaming chair inspired by motorsports. Experience more comfort every time you play. Stability and durability are assured through a built-in steel skeleton frame and aluminum alloy 5-star base.
The ergonomic computer gaming chair is wrapped in two Ultra Premium High Resiliency Foam layers to provide prolonged comfort. The removable neck and lumbar support pads will help you maintain a healthy posture.
You can feel the effects of hours of gameplay on your body. Relax with 140° of independent back recline and adjustable tilt tension, all locked across four key points, for longer, more comfortable gaming sessions.
Fast and easy assembly is made possible by patented 'slide-in' hardware. The backrest slides into place instantly. Your forearms will be comfortable and steady with the ergonomically designed armrests. Reduces shoulder pressure and supports spine stability while playing. You can avoid neck and eye strain forever. Enjoy steadier gameplay at your preferred eye-to-screen level with the adjustable 47.25" - 51.27" height range and a class-4 industrial gas lift.
Karnox Legend Bluish Gray Edition
The Karnox Legend Bluish Gray Edition marries sharp looks with peak performance, thanks to its tilt mechanism, making it possible for the chair to easily fit the user's sitting preferences.
A little goes a long way when it comes to the soft, lustrous texture of Karnox 2.0 PU leather. Two tasty colors of contrast PU leather adorn the sides of the bag: electric blue and black. The seat is wide, the lumbar supports are on the sides, and the headrest is padded. You'll be able to play hours of intense gaming with this ergonomic, race car-inspired chair.
With high-quality castors and a 5-star base, Karnox can move smoothly across any floor. A lifetime warranty is included with the steel skeleton frame. In addition to being easy to clean, water-resistant PU leather requires minimal assembly. It's as easy as Lego to assemble your chair with the Allen Key provided.
Let's summarize what we have until now:
Internet access and electricity are the very basics every person should look out for while you're building a gaming room.

Your gaming room decorations will start with the pieces of furniture you choose, the gaming desk and the gaming chair.

The interior is completely up to you. You can choose to accommodate the walls and flooring based on your preferences and budget. Anything can work – the rest will come to life after choosing the right

gamer room decoration ideas for what you have in mind.
3. Gaming room accessories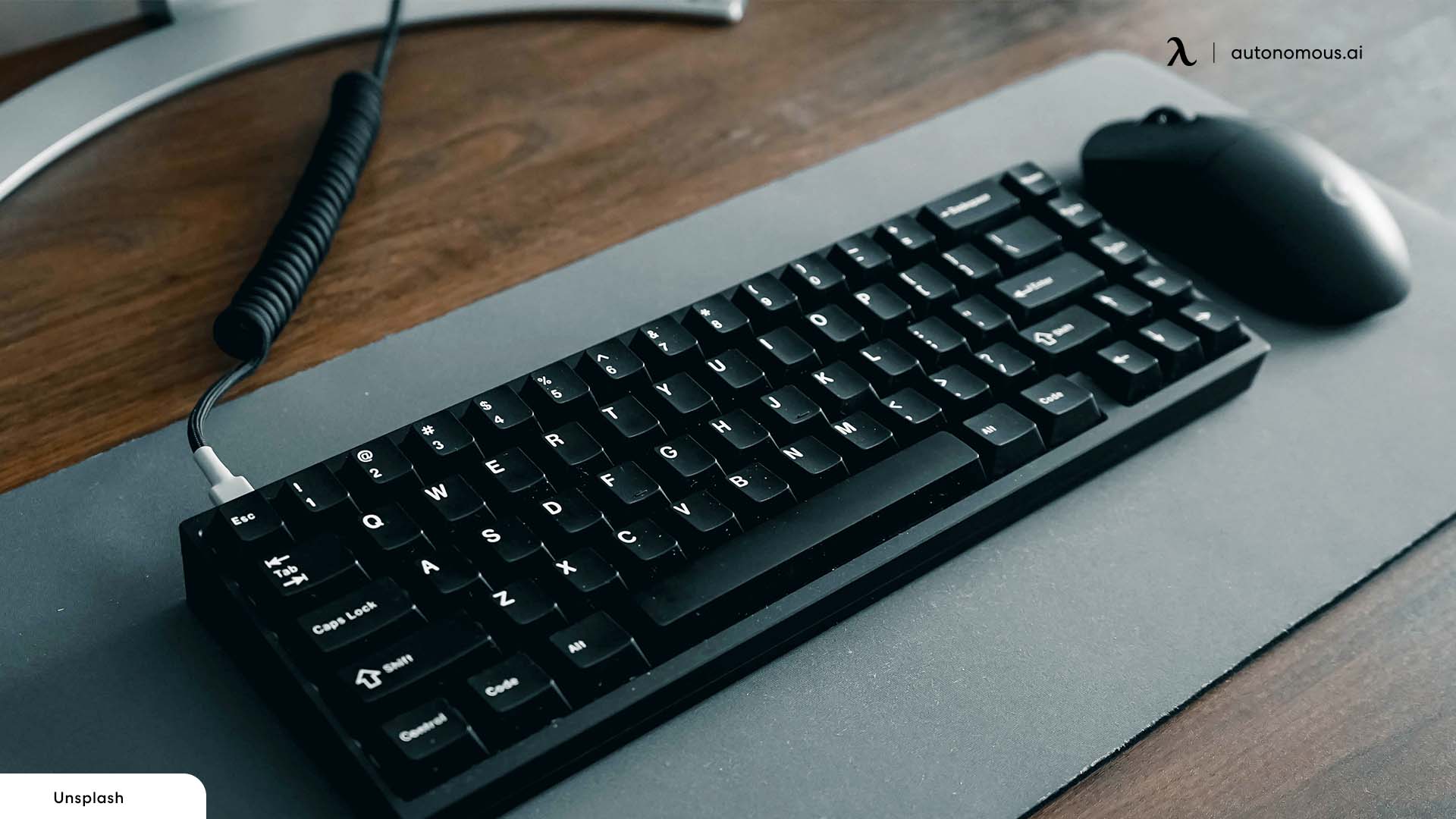 You can choose from a thousand gaming setup accessories to bring some life into your gaming room. It can be a bit complicated to choose the best accessories, but here we have some PC gaming room ideas you can take into account.
Sound system

– A gaming room is not complete without an appropriate sound system. Here you can invest in a fancy sound system, or if you'd like to keep things minimalistic, then a good headset should be the best way to go. If you've chosen a headset, including a headphone stand with a USB charger can be a great idea, too.

Keyboard & Mouse

– You can make every item part of your gaming room décor if you invest in RGB items. Here you can include your keyboard and mouse as well, which come in both wired and wireless presentations.

RGB Lights

– These lights are very popular as of now, especially within the gaming community, due to the excellent power of personalization they include. These LED desk lights can help you make the most of your gaming room if you take a few seconds to find the color you like the most.

Posters

– You can set the right atmosphere in your room by putting up some posters you like or even neon signs to make the room a bit more retro if you like that style. There are tons of options here, and you can combine it with other of your likes, too.
Mars Pro Bluetooth Speaker by GravaStar
Sound is projected massively through this compact unit with dual speakers and a passive bass radiator. You can connect the Mars Pro RGB Bluetooth speaker via Bluetooth to create an immersive listening experience in your gaming room decor.
Sound is reflected within your space because of the hard-wearing zinc alloy sphere. The triangular support structure ensures reliable stability thanks to the shock-absorbing properties.
It is an audiophile's dream for anyone who values distortion-free sound in a pastel gaming setup. It has deep bass, precise midrange, and crisp highs with an equal-volume contour. This device delivers deeper, punchier, ultra-powerful bass with minimal distortion at any volume.
Monitor arm
With easy height, angle, depth, and tension adjustments, these Dual Monitor Arms make multi-screen setups a breeze. They support 2 monitors up to 32" for gaming or work.
Using a dual monitor arm, you can adjust the height, angle, and depth of the dual-monitor arm mount to a position that's most ergonomic for you. Maintain healthy posture, avoid neck pain, and prevent eye strain working from home.
With multiple displays in your gaming room decor, you can work more efficiently. The monitor arms support up to 32" screens and lift 17.6 lbs each. Taking your screen displays higher will free up your desk space, allowing you to focus on what's important. Keeping your desk setup minimalist and sleek is a breeze with integrated cable management.
Conclusion
Decorating your gaming room doesn't have to be so complicated. With the ideas we've included in this article, you should be able to start building the gaming room of your dreams within a few days. Of course, you can include many other items, but it all depends on your creativity, budget, and other stuff you'd like to include in your gaming room.
Many people around the world have a space dedicated to their gaming. The gaming room decorations ideas included here are excellent starting points, but you're free to modify them so they can be in accordance with your whims.
Hey, you have special pricing through your company.
Get exclusive rewards
for your first Autonomous blog subscription.
WRITTEN BYAutonomous
We build office products to help you work smarter.