Workplace Inspiration
Prefab ADU 101: A Crash Course in Prefab ADUs

Autonomous
|
Aug 22, 2022
1,764 Views
While considering options for increasing property valuation, a prefab ADU may seem like an excellent choice. They're incredibly stylish and take up less space and time than you think. The prefab backyard ADUs are manufactured off site and delivered to your residence.
They're definitely one-of-a-kind structures that offer value for money, as they're intrinsically sturdy and built to last long. Before we go even further, it's imperative we define prefab ADUs in detail. Let's delve right in. 
What Are Prefab ADUs?
Short form for prefabricated ADUs, prefab ADUs are accessory dwelling units that are partly or entirely manufactured in a factory and transported to your residence for installation. The good thing about prefab ADU homes is that it allows less disruption on your property than if you were to build an ADU from the ground up. Moreover, you get a shorter construction timeline than the ordinary five to six-month period.  
You'll probably have a week to prepare the site for installation. The modern prefab ADU will use the existing space in your home to create a palatial abode to fit an awkward space or meet peculiar building code standards. What are the types of modern prefab ADUs? Let's take a look at some of them. 
Types of Prefab ADUs
There are two main prefabricated ADUs to choose from. This includes the Modular prefabricated ADU and Panelized prefabricated ADU. 
Modular Prefabricated ADUs
These are the common types people think of when they hear the word 'prefab.' They arrive at your residence as a complete set and are installed with a crane. Usually, they're available in studio, one-bedroom, and two-bedroom modular prefab ADUs. 
The structure comes with flooring that can't be altered. However, various companies offer flooring options, cladding exteriors, and roofing, among other finishes, to give it a personal touch depending on your preferences.
Panelized Prefabricated ADUs
They're designed in wall sections and are shipped to your property on a flatbed truck, and then erected on site. Construction companies manufacturing panelized modern prefab ADUs provide a variety of floor plans. What's more, you can also include your set of floor plans from your architect. 
These accessory dwelling units can pretty much take up a lot of space on your lot. However, the wall section is built out of the site, eliminating noise and disruption of on-site framing. 
What Are the Benefits of Prefab Backyard ADUs?
We're in the golden age of prefabricated ADUs. You'll be able to choose different designs, from sleek contemporary models and modern farmhouses to bungalow styles - a reason why they're more popular than ever before. Let's look at some of its benefits. 
They're Built Extra Strong
Just because the construction process doesn't take place on-site doesn't mean that this prefab backyard ADU is weak and more susceptible to earthquakes and other weather conditions. On the contrary, this prefab studio shed must meet the standard building codes as a stick-built home. 
They must adhere to these regulations even after being transported for a long distance to your site. It's due to this reason that the best prefab ADU is built even stronger than what state regulations require. 
Modern Prefab ADUs Are Convenient
What instantly draws homeowners to prefab ADUs is their relatively little disruption during installation and are quite convenient. The construction takes place in the factory, and its installation only takes a matter of days. 
On-site construction of prefab accessory dwelling units has a lot of challenges. They're vulnerable to many unforeseen circumstances like the availability of materials and labor, the workload of inspectors, and weather conditions. All these can tamper with the completion date of the structure.  
The Structure Can Easily Use Up the Existing Space
The best part about Prefab backyard ADUs is that they can be designed in peculiar ways to fit that awkward spacing at your home. It'll not eat up your backyard space, leaving room to spruce up the backyards with other outdoor decorations.
They Act As a Great Home Office
Say goodbye to the daily commute to the office. These structures can work well as a home office. You'll easily focus on the work at hand away from your home's destructive nature, increasing productivity. 
How Much Does a Prefab ADU Cost?
The cost of prefabricated ADUs will depend on various factors. Usually, construction companies factor in installation, transportation, labor, and material costs while outlining the cost of these structures. Moreover, the price will also depend on the added amenities and size. Here's a complete breakdown of different modern prefab accessory dwelling unit price ranges. 
Studio, approximately 350 SF: $150,000-$250,000

One-bedroom, approximately 400-450 SF: $230,000-$295,000

Two-bedroom, approximately 600-650 SF: $230,000-$365,000

Two-bedroom, approximately 775-1000 SF: $343,000-$438,000 
Top 10 Best Prefab ADUs for 2022
We understand how confusing it can get while searching for the best prefab ADUs, with so many options available on the market. If you're interested in buying modern prefab ADUs for your home office, the list below will come in handy.  
1. Autonomous WorkPod
These are the best prefabricated ADUs that let you flexibly transform and expand your house. It'll undoubtedly provide additional space without prohibiting the costs of home remodeling. Moreover, the office pod cuts out distractions by letting you have a personalized workspace.
Whether you want some party time or me time to escape and think, then this wooden pod for a garden is a game changer. You can easily use this additional space however you want it. 
2. Autonomous StudioPod
This is another bestseller from the Autonomous Online shop. It offers a convenient space for playing, living, and working. You easily acquire additional space you've been craving without the headache of home renovations.
The StudioPod has multiple purposes, as you can create a home office, rent the space for Airbnb, or use it as an additional living space. This prefab ADU is pocket friendly, giving you value for your money. How amazing is that? 
3. Plant Prefab
These prefab ADUs are designed for sustainability and use the LEED program as a baseline for performance. They're constructed to conserve resources and water and ensure the structure is energy efficient. You can easily live comfortably here or spruce it up to become a prefab office. Moreover, interior design and amenities make the plant's prefabricated backyard ADUs quite pricey; however, its comfort and energy efficiency make it a worthwhile investment. 
4. Summit Series by Studio Shed
The prefab ADUs are designed for a perfect guest house, backyard studio, or modern garage. It's certainly one for the books if you want to upgrade your backyard. The summit series features framing and zip system waterproof wall panels with wood roof beams and double pane windows for the ultimate privacy pod. It'll allow you to get down into the nitty-gritty of your work without distractions increasing productivity. 
5. Pergola Prefabricated ADUs
This type of ADU prefab home gives homeowners a chance to add space for productive indoor office pods or renting. Moreover, the studio allows relatives like aging parents to stay in close proximity - a reason why they're known as granny flats.  
6. Prefab ADUs by LivingHomes
These ADU prefab homes are spectacular in their design, giving a solution to the ever-growing family affordability crisis. The prefab backyard ADUs can act as a spare room in your backyard. It can even stand on its own as a tiny house. If you desire some new space without the headache of home renovations, then these prefab ADUs are suitable. 
7. Granny Units, Detached Office ADU
This is a perfect space for one or two people to use as an office. It has spacious ceilings and a galley kitchen that comes with an eating peninsula, including all electrical appliances and machinery. The granny units come with everything ready to meet your building codes in your locality. Users can choose from three different exteriors with an option of customization. 
8. Studio Shed Prefab ADUs
This is yet another type of accessory dwelling unit you can opt for. Whether you want a space for your gym practice, a backyard man cave, or a granny flat for your aging parents, these backyard ADUs can help you sort out all these issues. You can choose different designs and exteriors from the various options available. They're quite affordable and can increase coziness and comfort effectively. 
9. Nano Model by Bensonwood  
These stylish, sustainable, and affordable modern prefab ADUs are an excellent option when you want additional space. They're designed with a wall panel system to create air-tight and energy-efficient enclosures. The design for these ADU prefab homes is not customizable but is quite affordable. Moreover, the living space has an adequate foot area, ensuring you work adequately. The company has used great fixtures, materials, and finishes that enhance livability while keeping the environmental impact low. 
10. Best Smart Home Tech by Dvele
Overall, the Dvele Company has created beautiful modern prefab ADUs with airtight envelopes that make the granny flats use less energy than standard homes. The units are smart tech-enabled, meaning users can run a mesh of the network and run Wi-Fi through walls and Sonos. They also come with seamless home automation, like indoor air quality, temperature, and moisture, among other things.
Frequently Asked Questions
Why Are ADUs Becoming Popular?
Accessory Dwelling Units are becoming popular since it's an attraction to homeowners who want to downsize but still wish to live in the same neighborhood. Moreover, they add value to a property while creating an opportunity to make passive income through Airbnb or leasing out their primary residence. 
Can I Connect ADUs Utilities to the Existing Home?
Yes, you can connect some prefab backyard ADUs utilities, while for others, you'll have to install a new system for the tiny house. Gas, water, and power are easily connected and can run uphill, whereas the sewer lines will need a new system if the construction company fails to find the nearest location to tie in for proper flow.  
Can I Build My ADUs Above My Existing Garage?
Building an Accessory Dwelling Unit above your garage is possible with proper planning and due diligence. It's an excellent way to capitalize on limited space, especially if you don't want to build detached ADUs. However, the process is not necessarily a straightforward one. You'll need to consider your property plus your needs to come out on top. 
Is Building ADUs a Good Investment?
A survey shows that homes with ADUs have a 35% increase in resale value than ordinary homes. This is an excellent long-term investment, as it offers an opportunity for a potential source of passive income and a housing option for you and your family.  
How Large Should I Make My ADUs?
You can make the size that meets your needs, but it shouldn't pass the maximum size limits. The maximum size limit is basically no more significant than 1000 square feet for a two-bedroom and no smaller than 850 square feet. If the local law has stricter measures than these, you can argue that these measures in place are unenforceable. 
Are ADUs for Seniors and Retirees?
They're excellent for seniors and retirees. It ensures seniors live close to their families while maintaining the privacy needed. The granny flats are excellent options in situations where the seniors need extra care or are under medication and need frequent medical checkups. They're also a great space for your nanny to live in.
Conclusion
Modern prefab ADUs are the best solution when you want to downsize but still want to live in the same neighborhood. It also gives homeowners a chance to make passive income by leasing the primary residence and finding comfort in the granny flats. Moreover, the prefab ADUs will add value to your home. Before you get excited about buying prefabrication ADUs, you must consider your property's landscape, plus the local building codes.
Video ads for product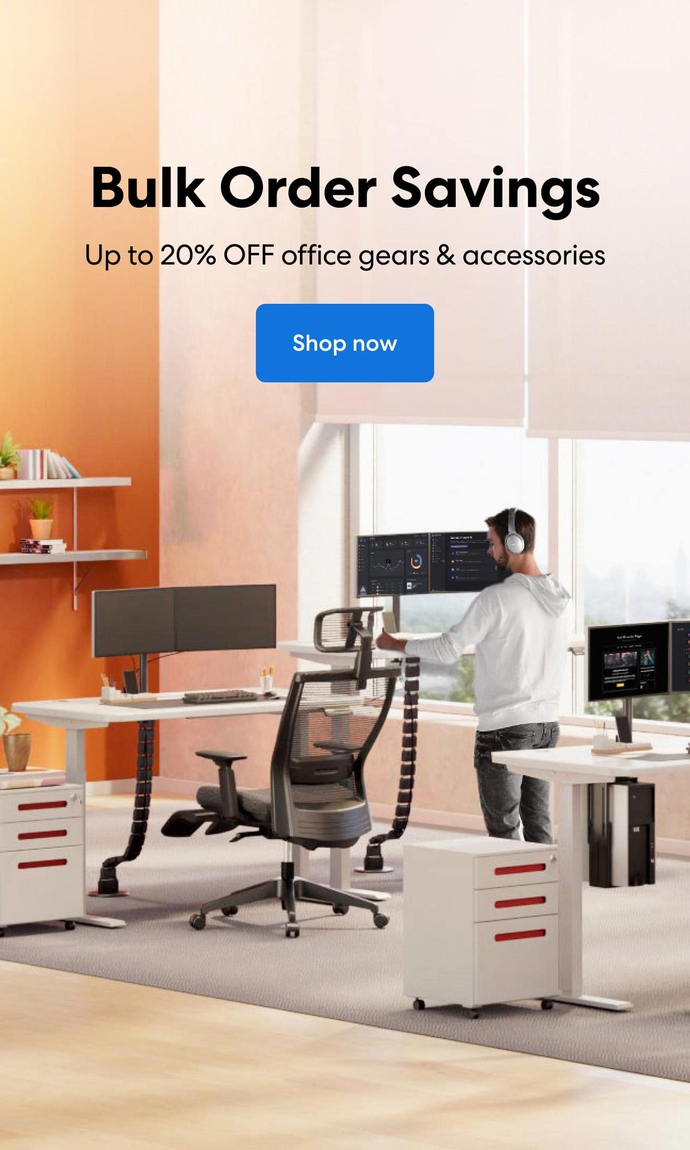 Subcribe newsletter and get $100 OFF.
Receive product updates, special offers, ergo tips, and inspiration form our team.