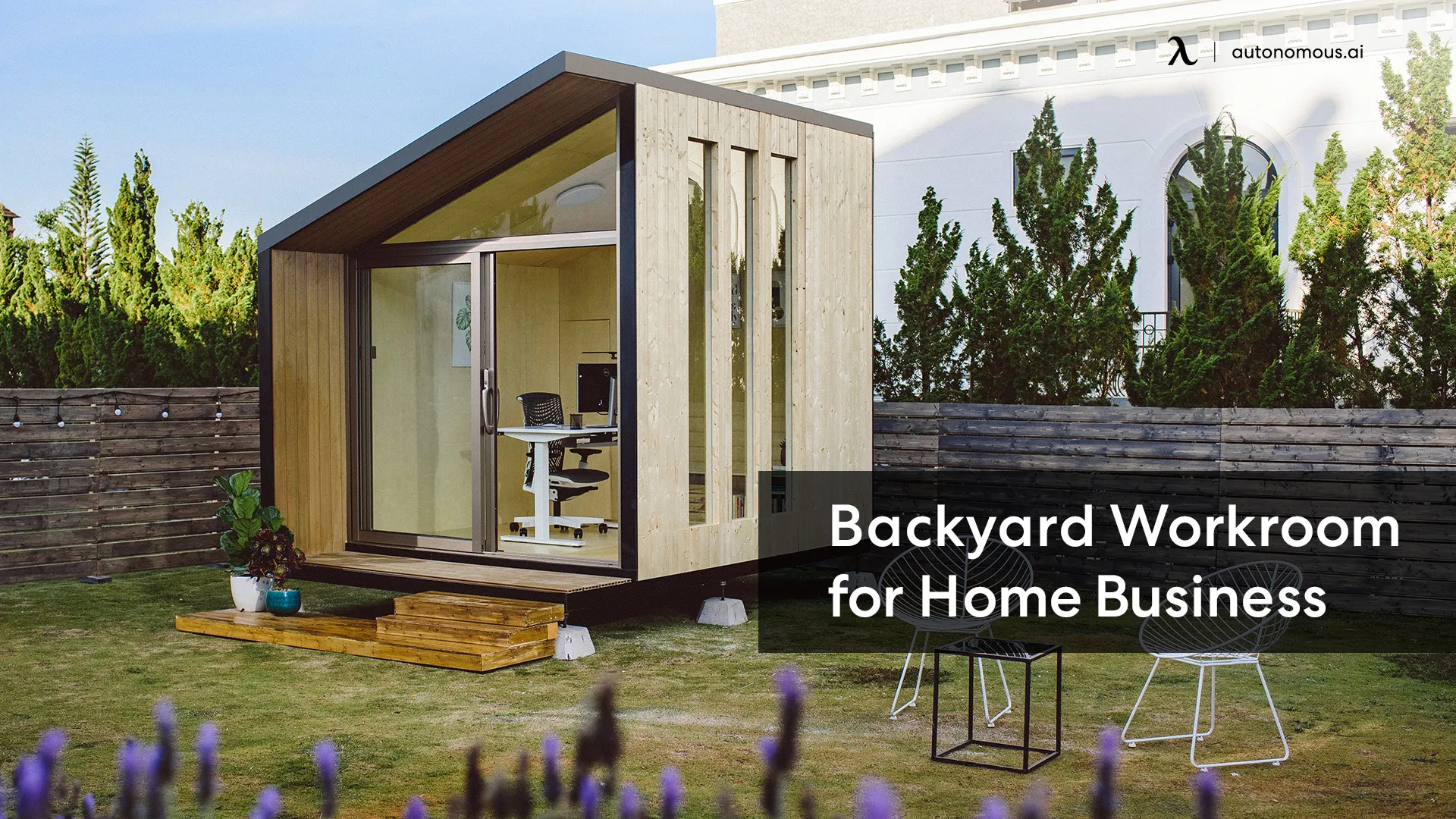 Workplace Inspiration
How a Backyard Workroom Can Elevate Your Home Business?

Robert Johnson
|
Sep 18, 2023
1,090 Views
During the Covid-19 pandemic, many people decided to turn their hobbies into thriving businesses. However, most of them faced several challenges along the way, including a lack of a professional backyard workroom where they could focus and execute their ideas. 
A tiny backyard office is a fantastic investment for home entrepreneurs and freelancers. It can provide them with privacy and a place where they can think out loud, which is essential for boosting productivity. 
Fortunately, Autonomous provides well-designed pods that home businesses can use as a professional workspace or to store their products. In this article, we will explore the advantages of a dedicated workroom for entrepreneurs and freelancers. 
Keep reading until the end, as we will go over the different backyard office shed ideas and also review the three pods from Autonomous to help you make an informed decision. 
Let's get started!
Advantages of a Dedicated Workroom for Entrepreneurs and Freelancers
There are several advantages of having a dedicated workspace or a backyard workroom for entrepreneurs and freelancers, some of which include the following: 
Increase in Productivity
When you're working in a co-working space or sharing your office with another individual, there may be some level of distraction that can adversely impact your work. 
Your colleague may be talking over the phone about their latest project, or there may be too much disturbance due to the hustle and bustle of the office. 
Whether it is noise pollution or actions by other individuals that affect your concentration level, sharing a workspace can prevent you from completing your tasks on time. 
A dedicated workspace or a backyard workroom means that you're away from all the disturbance. This allows you to focus completely on your work and ensure that you're on top of your deadlines at all times.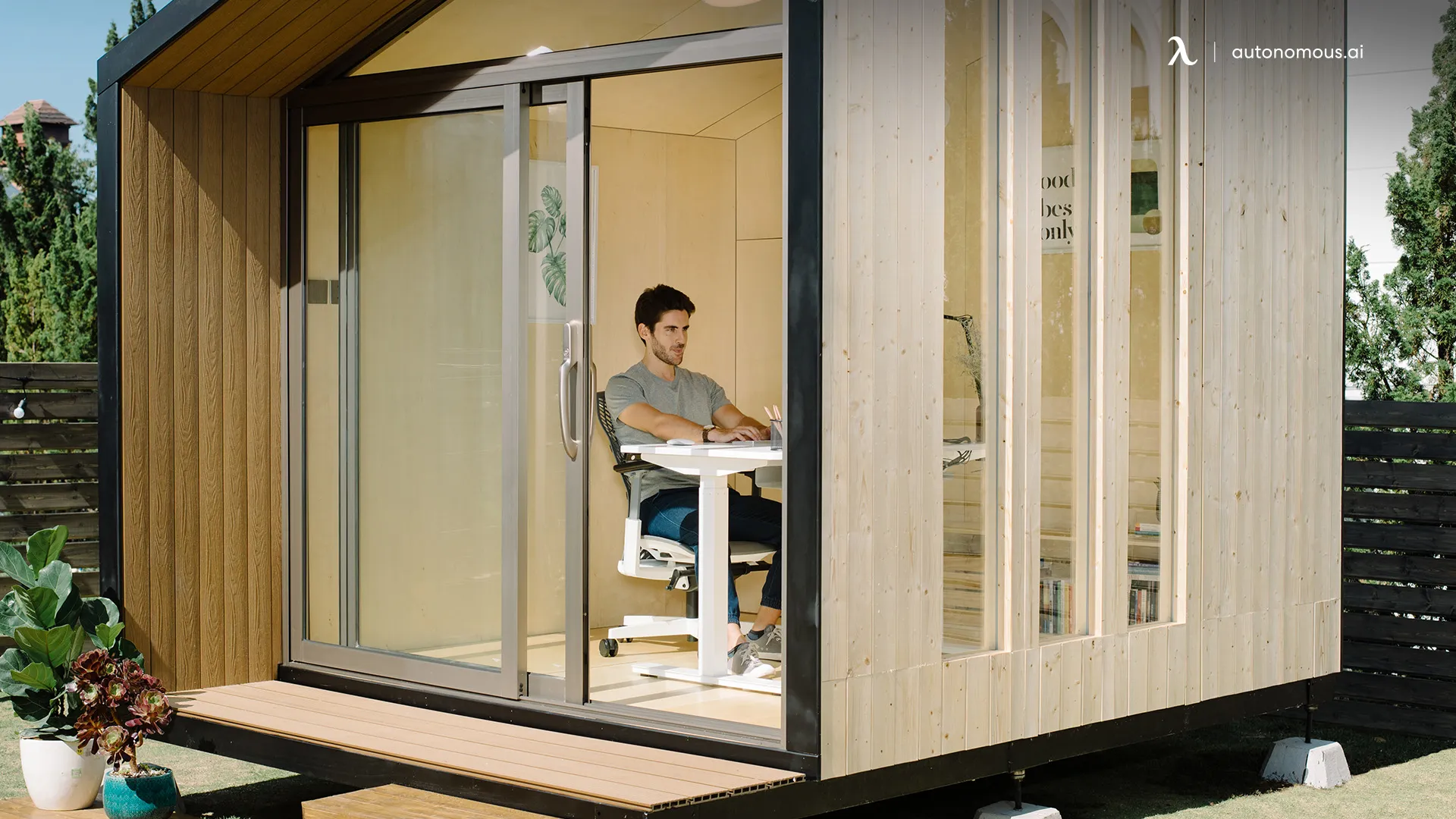 Enhanced Creativity Levels
Sometimes professionals need a workspace where they can think out loud to enhance their creativity levels.
Imagine you're at the office solving a financial problem by reviewing the annual reports. By thinking out loud in a dedicated workspace or a backyard workroom, you're able to break down all the information, categorize it according to priority, and assess it much quicker than if you were to do it silently. 
It can help improve your creativity levels and even look at certain problems from a different perspective. However, this would not be possible if you were in a workspace surrounded by your colleagues.
Get in the Right Mindset
If you're an entrepreneur or a freelancer who's working from home, you may struggle to maintain a good work routine. Often, people who work remotely and do not have a dedicated workroom get distracted by different things in their houses. Procrastination can easily set in, which can adversely affect productivity levels. 
Having a tiny backyard office where you can go and sit during work hours is a great way to maintain a good work routine. It also lets other members of the household know that you're busy, resulting in fewer distractions.
More Privacy
According to Forbes and many other studies, an open-plan office is responsible for reducing employees' privacy and safety. About 95% of the workers surveyed stated that they need more private spaces, and a staggering 41% of them mentioned that they don't have access to such facilities. 
Having a dedicated workspace or a backyard workroom means that you can carry out all those essential and confidential meetings (virtual and offline) without worrying about information or data leaks. This is a great way to encourage your clients or employees to be more open.
Encourages Mobility
Most professionals spend their office hours "sedentary" at their desks. This can adversely impact their health, leading to back pain, stiffness, and soreness. 
Having a dedicated workspace or a backyard workroom for meetings or discussions is a great way to move away from your desk at home, incorporate a bit of a walk into your work routine, and get a quick breather. Mobility can help reduce the problems associated with a sedentary lifestyle.
Backyard Office Shed Ideas for Entrepreneurs or Freelancers
Here are some of the best backyard office ideas that entrepreneurs or freelancers may want to consider: 
Garden Office Pods
A garden office pod is one of the best backyard office shed ideas, as it incorporates nature into a workspace. Some of these prebuilt ADUs come with large windows that let a lot of natural light in, which can be beneficial for your health. 
These types of backyard workroom structures also provide great views of the lush green garden, trees, and flowers. While working in a garden office pod, you'll feel relaxed and completely focused on your work. If you're tired, simply glimpse outside the tall windows and bask in the beauty of nature.
Home Office Pods
If you're looking for relatively cheap prefab homes for a dedicated workspace, you may want to consider home office pods. They're modern and beautifully designed and come with sound insulators that ensure a quiet space where you can work in peace. 
This tiny backyard office looks great, and you can quickly assemble and disassemble it whenever you want.
Prefab Studio
A prefab studio is slightly more expensive than garden office pods, as they're larger and come with extra amenities that can improve productivity. This type of backyard workroom is a great way to eliminate rent from your business expenses and have a dedicated workspace with enough space for a separate seating arrangement. 
This prefab backyard studio is a fantastic alternative to having a company's headquarters. If you have a few employees, you can add another tiny backyard office to expand the workspace.
Office Privacy Pods
Although the office privacy pod may seem similar to a garden office pod, it is slightly different. This type of backyard workroom focuses on ensuring privacy, which means you're not going to get tall windows. It's perfect for conducting client meetings or discussing confidential matters with employees or other people. 
Tips on Setting up a Professional and Efficient Work Environment with a Backyard Workroom 
There are several backyard workroom tips that can help you set up a professional and efficient work environment, some of which include the following:
Simplicity Is Key
It is crucial to keep it simple when it comes to having a backyard workroom or a shed and an office combo.
Adding decor items is unnecessary, as it could lead to clutter and negatively impact your work routine. The last thing you need is additional objects that could cause distraction. 
Another benefit of maintaining a minimalistic environment when it comes to a backyard workroom is that you can easily convert the prefab backyard studio into an outdoor gym, a yoga retreat for your home, or any other backyard shed ideas later on down the road.
Invest in a Standing Desk
Investing in a standing desk is one of the best backyard shed ideas you can consider for your tiny backyard office. The health benefits are undeniable, and it is a great way to maintain a healthy work routine. 
Although a standing desk may seem expensive compared to a traditional worktable, it comes with adjustable height options that will help you move away from the "sedentary" lifestyle. This is what makes it an excellent long-term investment.
Gain Access to the Outdoors
Place a couple of chairs outside of your tiny backyard office. This is one of the most interesting backyard office ideas you'll come across. 
Having a seating arrangement in your garden is a great way to escape from your work environment and enjoy a bit of nature. You'll be surprised to learn about the positive effects a lush green landscape can have on your mood! 
Focus on Lighting
Allowing as much natural light into your backyard workroom is best for backyard office ideas, as it can positively impact your mood and give you a great start to your work day. 
If you're working late into the evening or night, you may want to invest in lights that emit a natural radiance. It can reduce the strain on your eyes and create a nice ambiance that can help you relax after a long work day. 
Having fairy lights outside the tiny backyard office can also work wonders for not only your productivity levels but also elevate the look of your garden.
Optimize the Workspace
How about adding a shed and office combo to your list of backyard office ideas? 
Although a backyard workroom is small, you can store your work accessories, gadgets, or tools in boxes or on shelves. This is a great way to ensure a multi-purpose space while saving money on investing in additional prefab units.
Elevate Your Home Business with Autonomous ADUs
Whether you're looking for a prefab backyard studio or an affordable backyard ADU for your home business, Autonomous has got you covered. We offer beautiful and modern-designed units that are easy to install in your garden and can complement the different styles of houses, allowing you to take your company to the next level. 
The following are some of the best Autonomous pods that can transform your backyard office ideas into reality: 
Autonomous StudioPod
If you like to live, work, and play, the Autonomous StudioPod is the perfect option for you to elevate your home business. It comes with 105 sq ft of workspace and can take up to two days to assemble in your backyard. 
This backyard workroom comes in the following two options: 
Unfurnished
Furnished (desk, small shelf, cabinet, table, sofa, and a TV shelf) 
The Autonomous StudioPod is a multi-purpose space that you can use as a lounging area after a long day of work. You can even rent it out on Airbnb when you're not working, allowing you to generate an extra stream of income.
It has all the sockets and connections you need to get started. The Autonomous StudioPod comes with three-setting mood lighting, allowing you to adjust the light according to your needs. Plus, this tiny backyard office is durable and built to last!
Autonomous WorkPod
The Autonomous WorkPod is relatively cheaper than the previous option but comes with the same great benefits. It has an optimal insulation range between 45°F and 100°F and is made from durable construction materials, such as tempered glass for sound insulation. 
If you're looking for a furnished backyard workroom, the Autonomous WorkPod has a SmartDesk Connect, ErgoChair Pro, dual monitor arm, cable tray, steel cabinet, and an anti-fatigue mat. 
Although it has 98 sq ft of workspace, it is more than enough to set up your tiny backyard office away from all the distractions and surrounded by nature. After work hours, you can use this pod as a gaming room or a lounge to chill and relax. 
It comes with all the comforts of an Autonomous Studio Pod, such as mood lighting and handy outlets. What's great is that this tiny backyard office exceeds the industry standards, which means you're getting a good bargain.
Autonomous WorkPod Lite
If you're looking for an affordable tiny backyard office, the Autonomous WorkPod Lite is the perfect option for entrepreneurs and freelancers with a home business. It is an ADU at a relatively cheaper price tag. 
This backyard workroom is already pre-wired and has the necessary outlets to plug in your gadgets and other electronic devices. It offers the same sound insulation as the other two models and is made from high-quality construction materials.
The Autonomous WorkPod Lite is super easy to install and provides the perfect workspace to brainstorm creative ideas, review your business's financials, and conduct meetings.
Final Thoughts
Investing in a dedicated backyard workroom is a fantastic way to get some privacy, ensure a professional work environment, and enjoy a good dose of nature. When your business grows bigger over time, you can move out to a proper office and convert your home office into a modular guest house. 
We hope that this article helps you understand the importance of a dedicated tiny backyard office for your home business and gives you enough backyard office shed ideas that you can explore.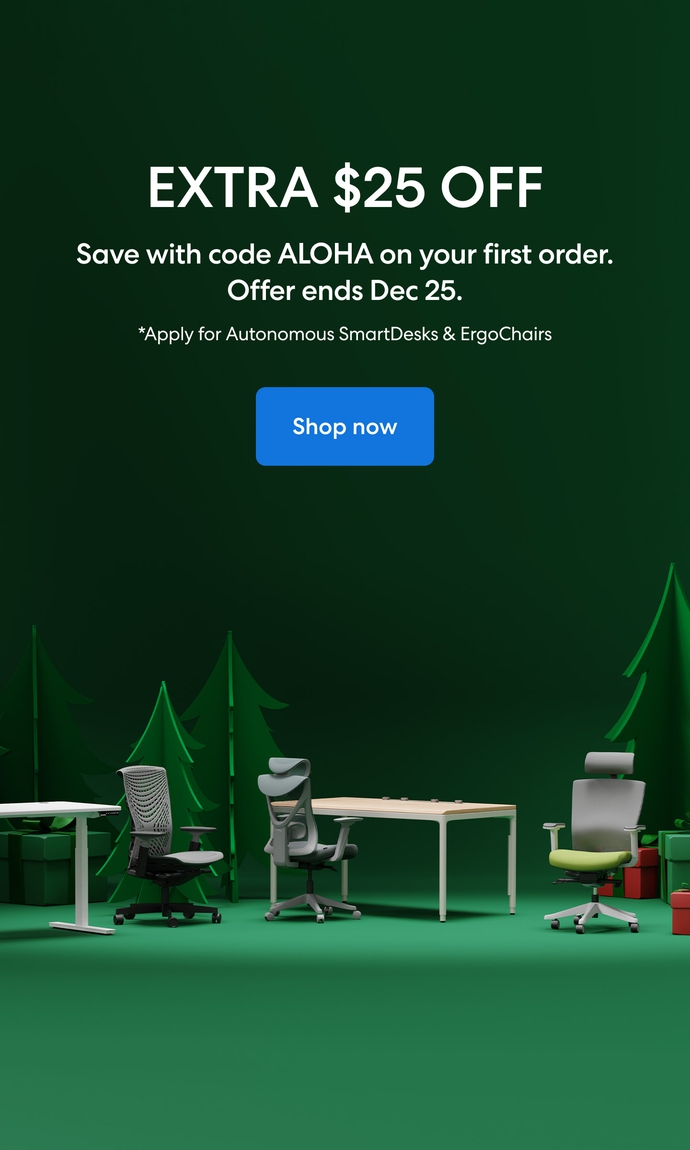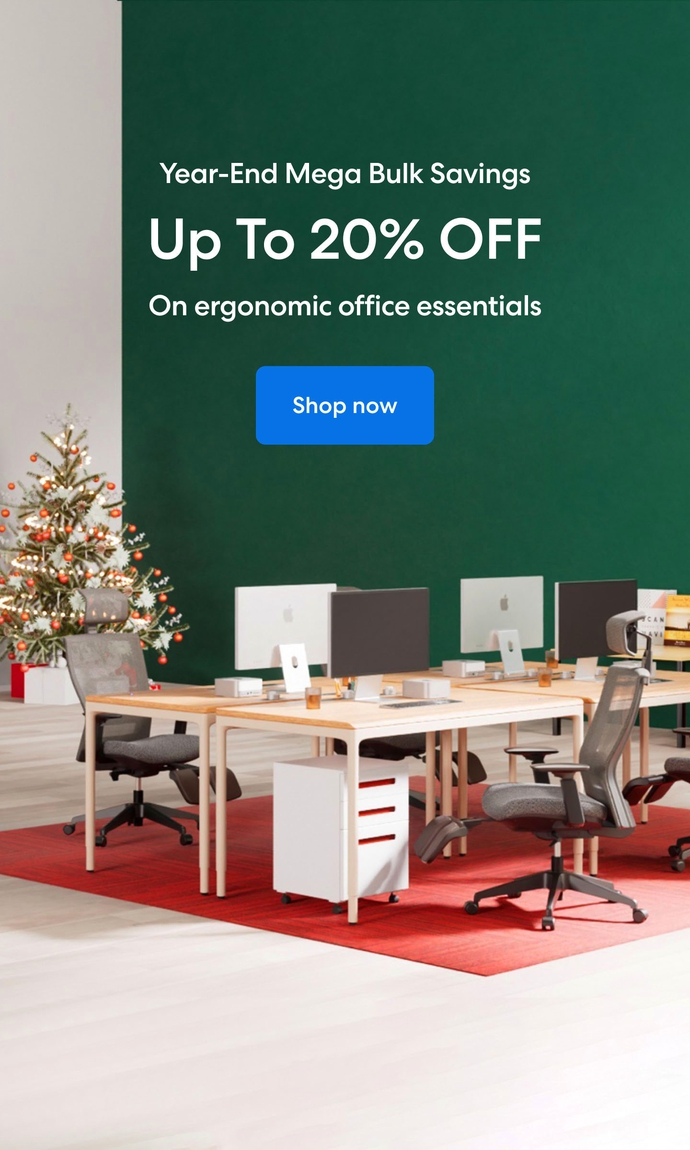 Subcribe newsletter and get $100 OFF.
Receive product updates, special offers, ergo tips, and inspiration form our team.