Smart Products
Shop The Best 36-inch Desk – Here Are 20 Options to Choose From!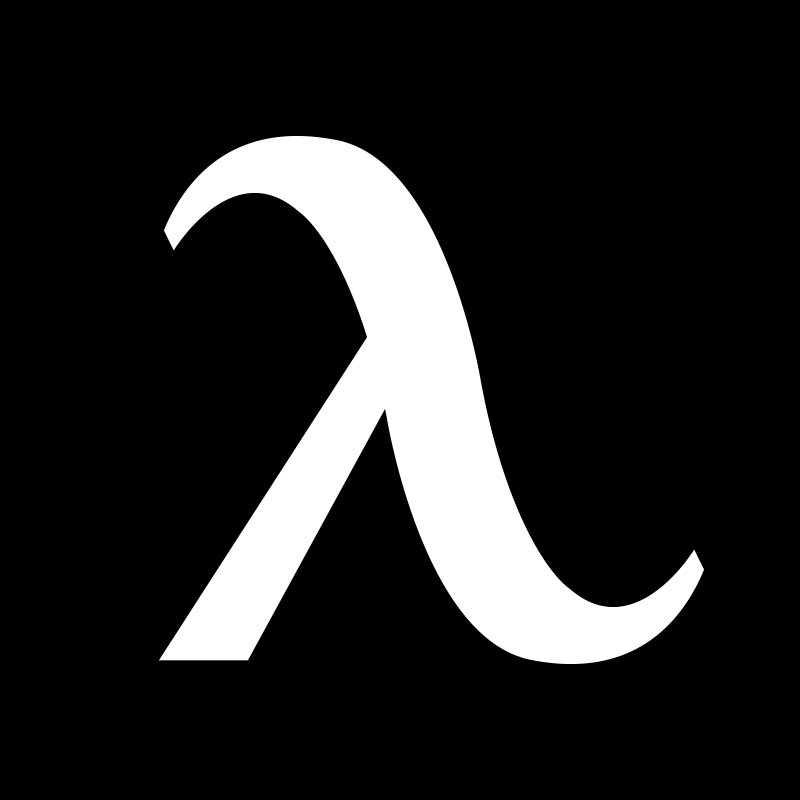 Autonomous
 | 
Jul 31, 2022
While many get the first desk they find online instead of looking for one that fits them, we recommend you choose one that addresses all your needs. Do you think you could use a standing desk that is not as big as others? Try a 36-inch desk!
You may think this is too narrow for a desk, but some don't feel comfortable on a large size office desk, so a 36'' desk is ideal for them.
We are here to help you find the best 36-wide desk you can find on the market, so here, you have 20 of the best 36-inch desks on the market for your workstation!
Some of the desks on this list have ergonomic features, and we recommend you go for them if you are looking for a more comfortable working experience.
Top 20 36-inch Desks for Your Workspace
1. Autonomous SmartDesk Core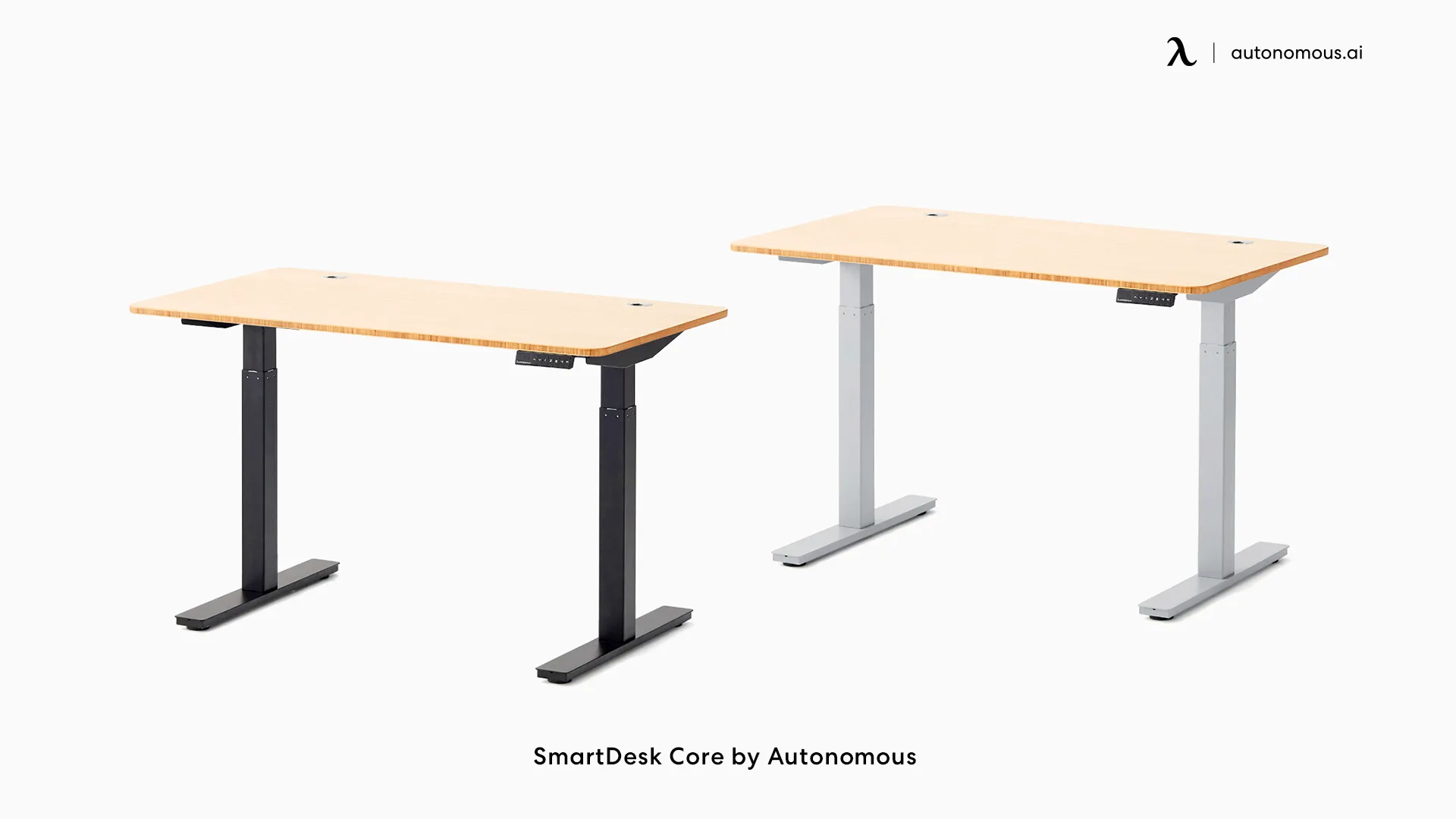 The first desks on this list are from the Autonomous SmartDesk lineup due to how comfortable it is to work on them. Do you want a 36'' desk that lifts 270lbs? You should go for the Autonomous SmartDesk Core.
This desk has a solid steel frame that makes it resistant and durable, so you don't have to worry about losing your investment in a few months of use. Apart from that, it works with an electric dual motor that powers the desk's keypad and has height adjustability features.
2. Autonomous SmartDesk Pro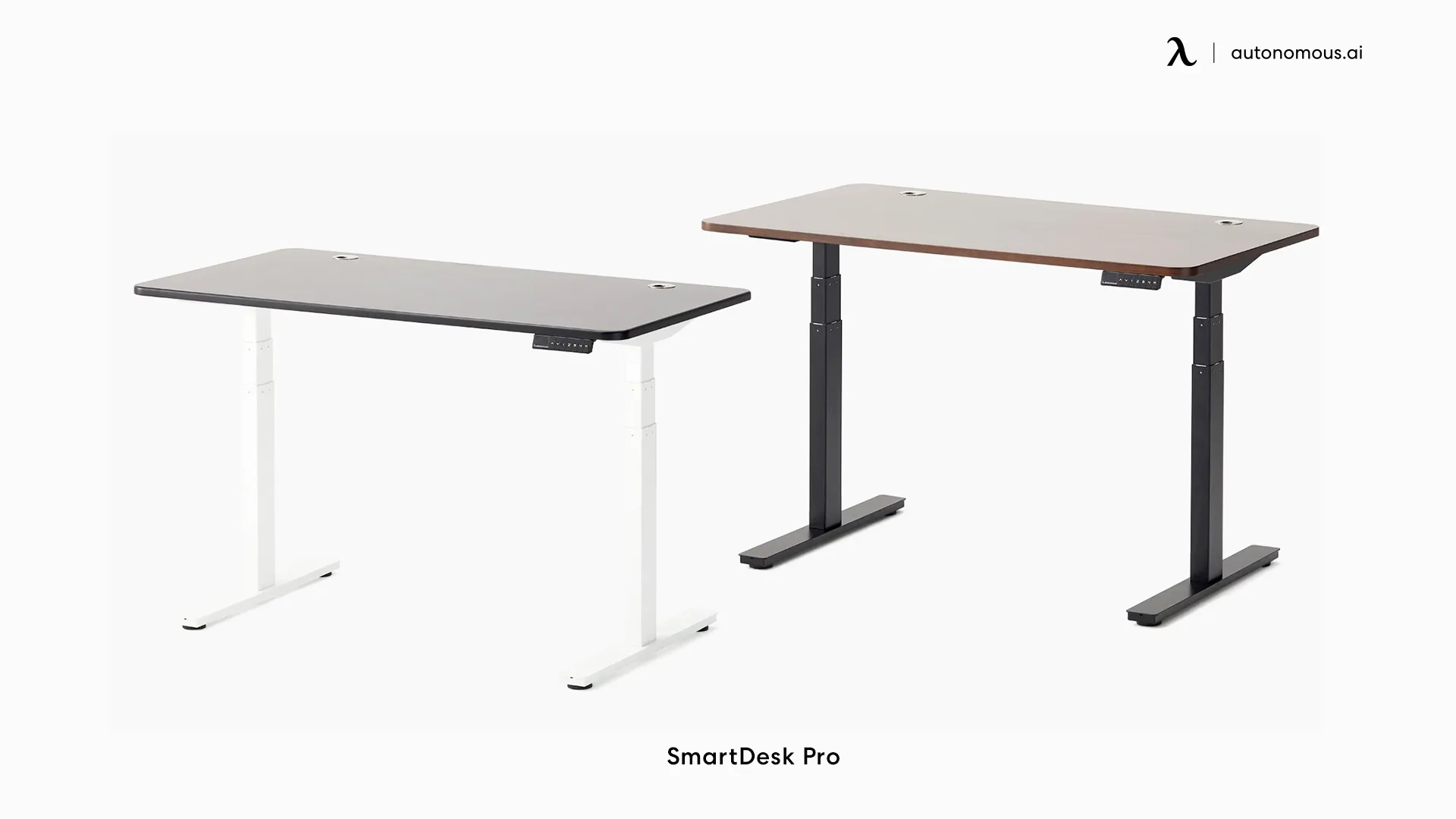 Following up with another smart office desk from Autonomous, we have the SmartDesk Pro. While the previous desk on this list tries to help all kinds of workers, the SmartDesk Pro is designed for the ones who like to take an extra step while working.
The upgraded electric dual motor of this home office desk allows you to switch from sitting to standing in no time without making any noise, so you don't have to worry about annoying your co-workers while adjusting the height of your desk.
3. Autonomous SmartDesk Connect Pro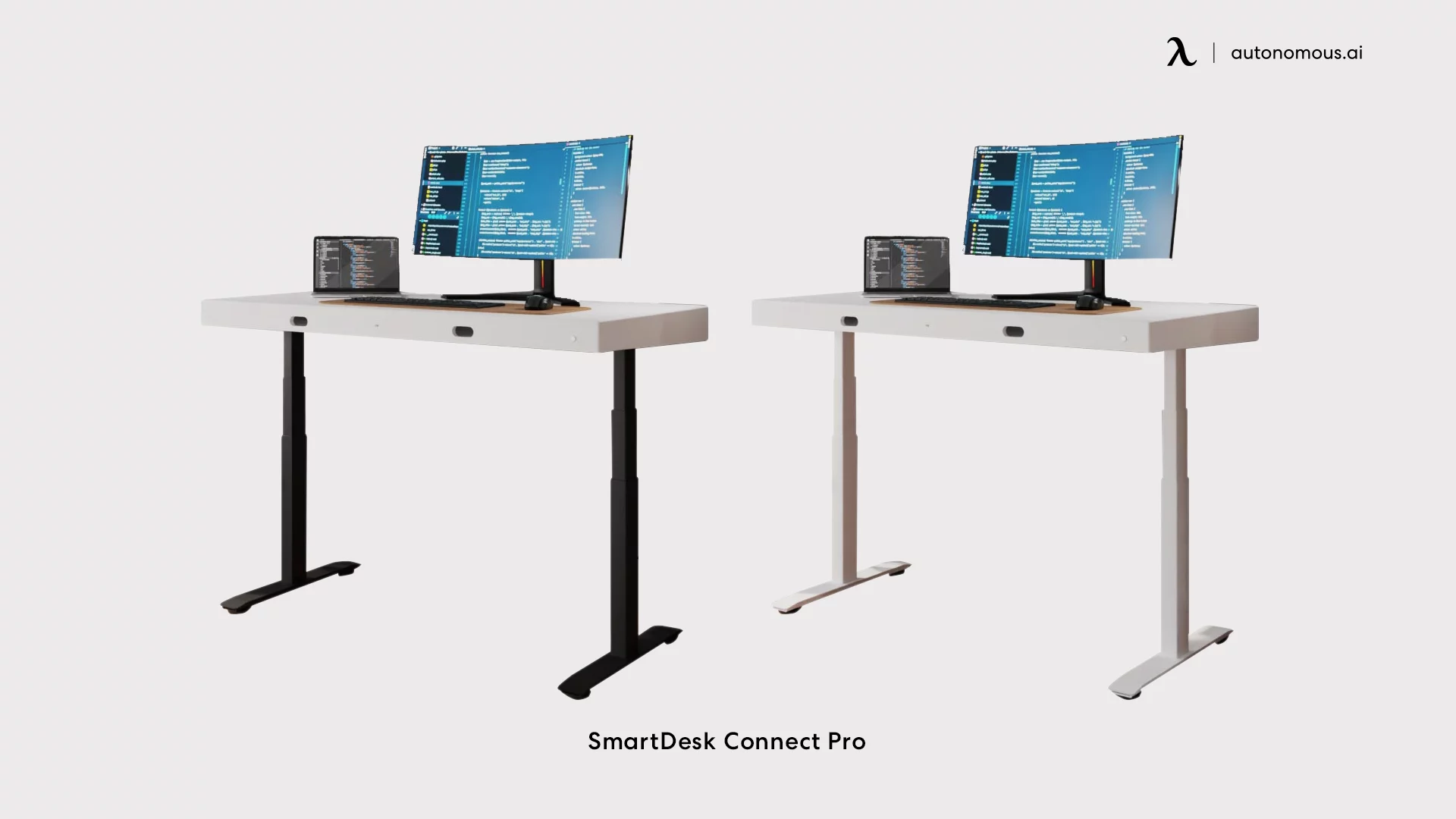 If you are looking for a more modern option with the finest technology developments on the market, you should consider getting the Autonomous SmartDesk Connect Pro. This is one of Autonomous' latest releases, and you can see it by looking at how it adds features older models don't have.
People looking for a faster way to adjust their desk and save their adjustments can do it with the mobile app this company offers since it gives you access to fine-tuned controls that replace programmable keypads. The SmartDesk Connect Pro also has smart sensors and built-in drawers to boost your working performance like you never did before.
4. Autonomous SmartDesk Chunky Oak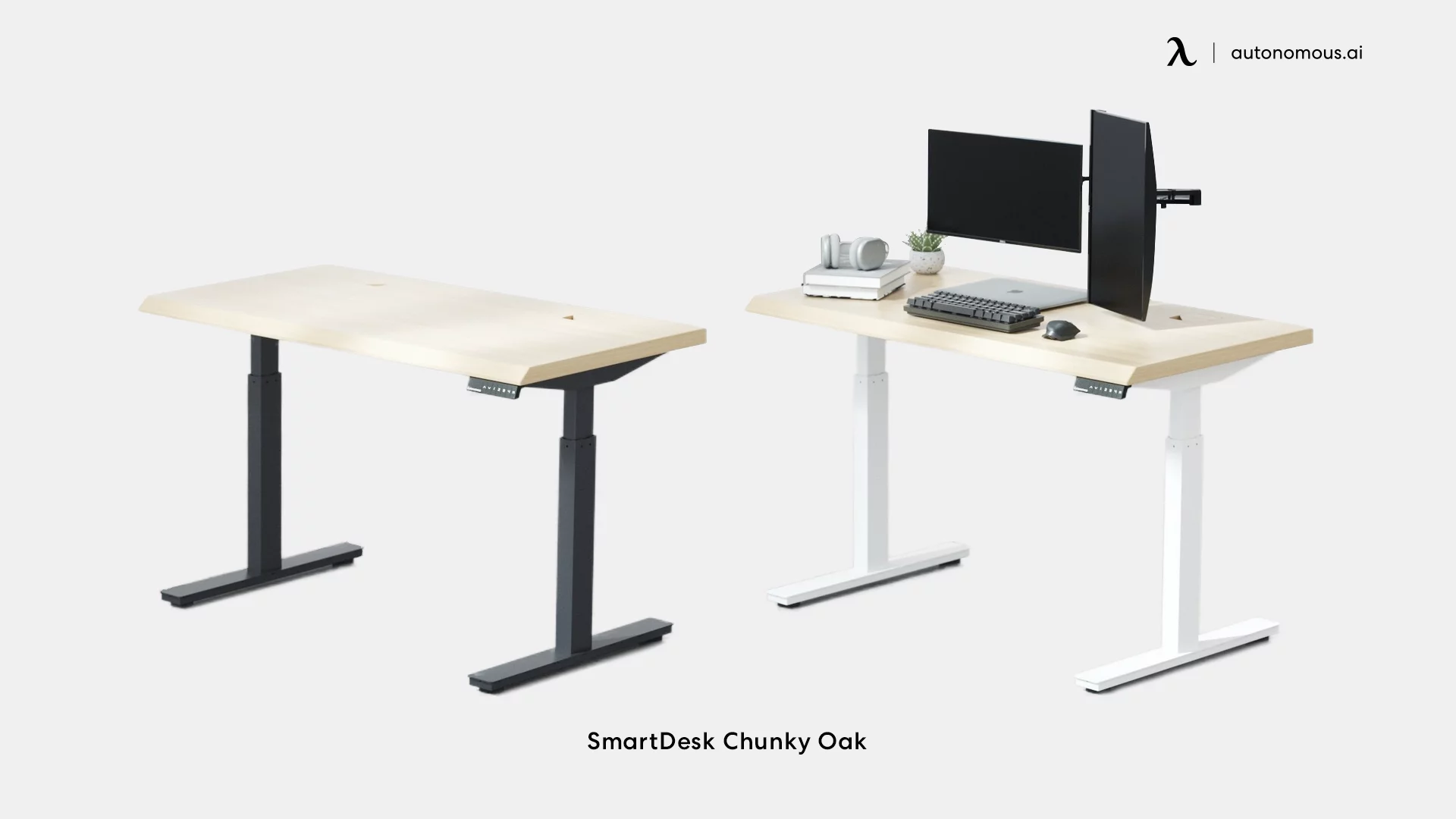 As we mentioned before, the first spots on this list are Autonomous products, and the last one is the Autonomous SmartDesk Chunky Oak. This 36-inch desk is also a recent addition to the SmartDesk lineup, and it offers different things from others to give office workers various options to choose from this company's stock.
Apart from being one of the most appealing Autonomous products, the Chunky Oak 36-wide desk is made of warp-proof MDF wood and premium oak veneer.
Autonomous also sells desk frames for clients who want to use their tabletop, and this desk is compatible with those frames, so you can mix them if you like them.
5. FinerCrafts Standing Desk Curved Top
Although the FinerCrafts Standing Desk: Curved Top is not an Autonomous product, you can order it from the Autonomous website. However, this desk is still sold and shipped by FinerCrafts.
Regardless of that, this product still has some similarities to other Autonomous products, and one of them is its electric dual motors and four programmable keypad settings that make it easier for you to adjust your 36-inch desk.
The FineCrafts Standing Desk also has a two-stage frame, which makes it ergonomically friendly to office workers. Don't worry about this desk not being enough for your office equipment since it can lift 350lbs effortlessly.
6. Flash Furniture Glass Computer Desk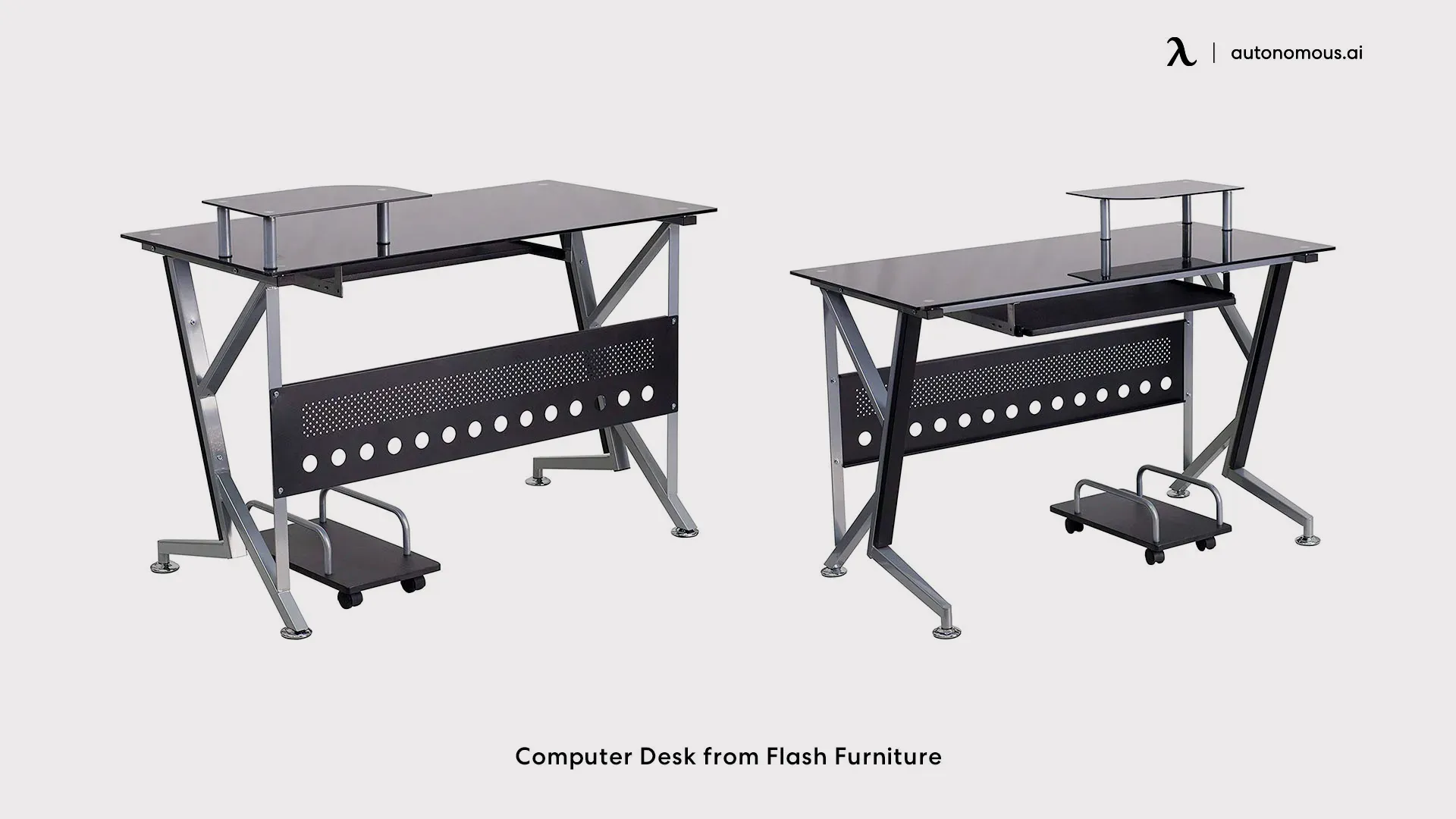 Flash Furniture is one of the most popular office furniture companies out there, and it offers excellent desks and chairs for people who want an inexpensive alternative for their workspace. If you want a budget-friendly 36-inch computer desk, then the Flash Furniture Glass Computer Desk is the one for you.
The desk's minimalist design makes it compatible with most office styles, so you don't have to worry about your desk looking too different from your other office products. Apart from that, it has a space-saving design that allows you to have many things at hand while working.
7. Walker Edison Freya Ladder Desk
Not all desks on this list have the standard design office desks have, so you have many options to choose from if you want to go for a different style for your office. Are you looking for a desk that doesn't take that much space for you? Then, a ladder desk may be what you are looking for.
Office desk size is fundamental for home offices, and we recommend you get the Waler Edison Freya Ladder desk if you are working from home.
This desk also has a cable management feature and a magnetic board.
8. Flash Furniture Small Home Office Folding Computer Desk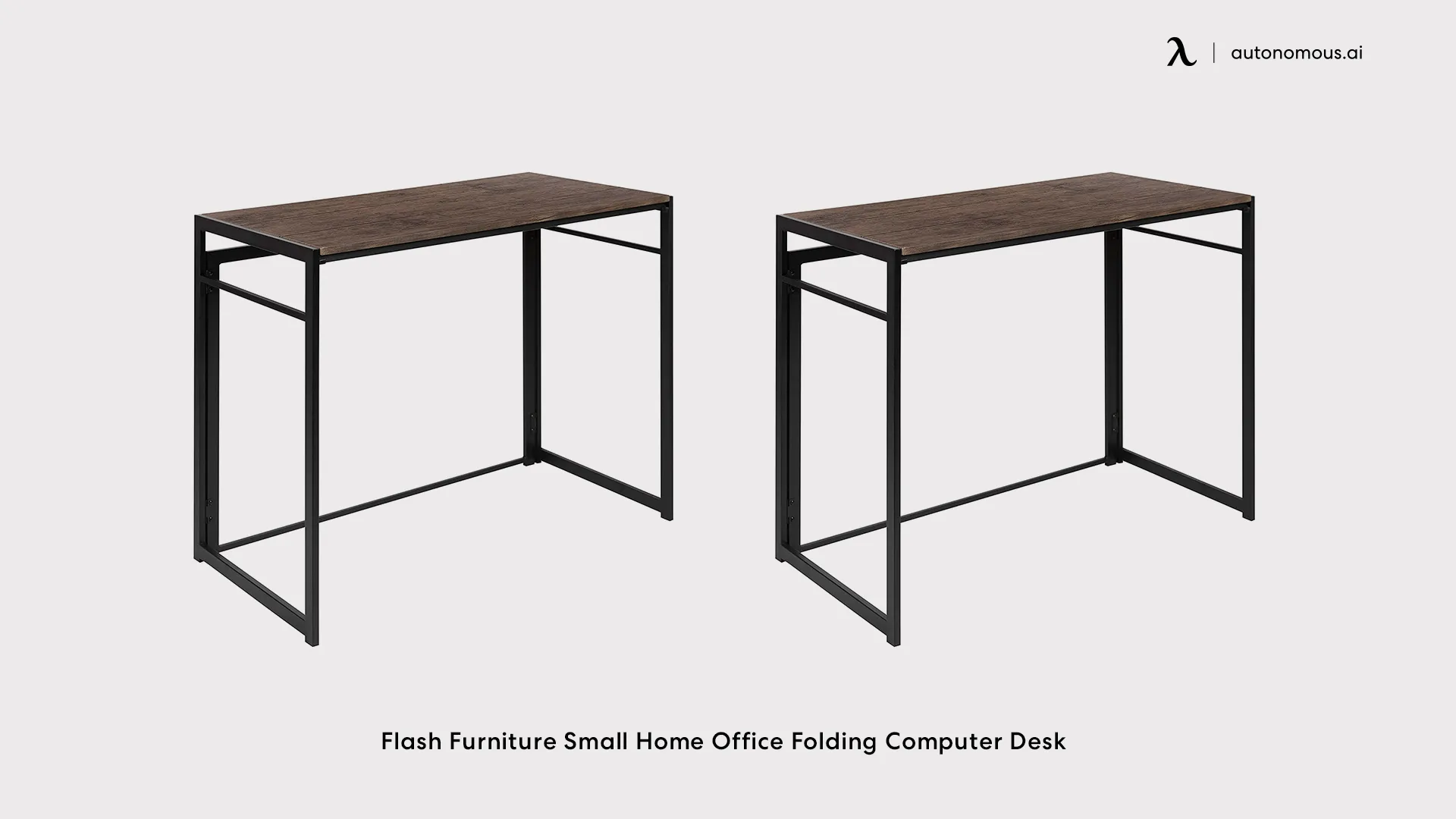 Flash Furniture has more than just one 36'' desk to offer, so here, you have the Flash Furniture Small Home Office Folding Computer Desk. This Flash Furniture release is as inexpensive as the Glass Computer Desk but offers some additional features.
Firstly, this 36-inch desk allows you to easily fold it if you ever want to store it somewhere else or move it to another office, so it's ideal if you are planning on having a hybrid workforce. Assembling this desk is simple, too, which is excellent if you don't like DIY products.
9. Convenience Concepts SoHo Glass
Convenience Concepts is not as popular as other office product companies on this list but still offers high-quality products if you are looking for either office items with standard desk dimensions or a 36-inch computer desk. Do you want to try a 36'' desk from this company? Turn your eyes to the Convenience Concepts SoHo Glass.
Like the previous product on this page, assembling the SoHo 36-inch desk is simple and only has two steps, so you don't have to worry about it taking a lot of time. Nonetheless, this desk's strongest feature is how modern it looks, which makes it perfect for people who want to boost their office's looks.
10. AmazonBasics Classic Home Office Computer Desk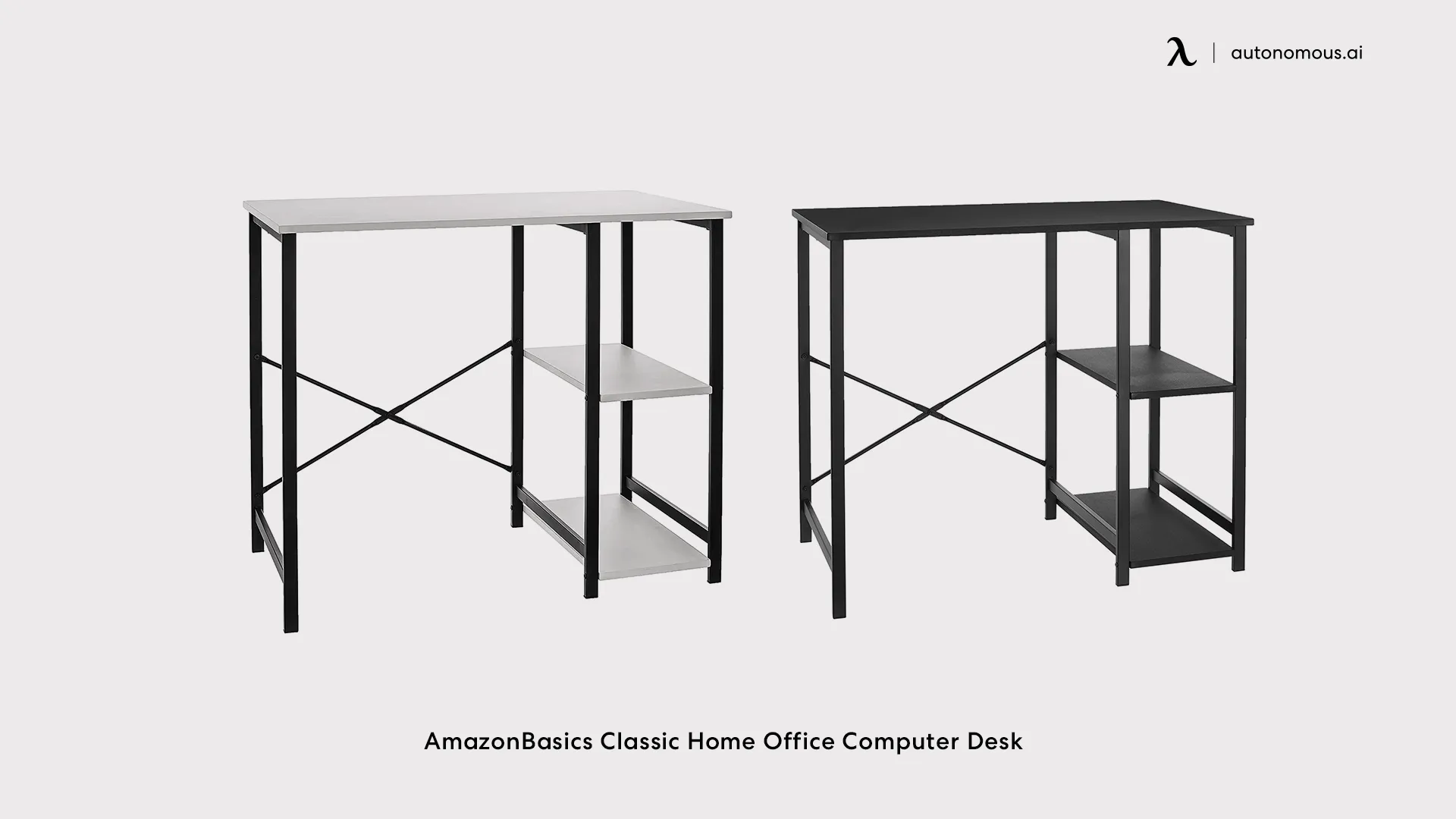 AmazonBasics also offers budget-friendly products with an interesting design for office workers and gamers, and the AmazonBasics Classic Home Office Computer Desk proves that. Although this 36-inch desk is only available in white, it's a color that fits with most office aesthetics.
Durability is not an issue with this desk since it's made of a durable metal frame with two shelves. Thanks to that, you can store anything you need to work there while investing in a product that will stay with you for a long time.
11. Casual Home Montego Folding Desk
Minimalist designs are some of the best options you have on the market when looking for a 36-wide desk, but some prefer having a more sophisticated and stylish alternative for their desks.
If you are one of those people, you can get the Casual Home Montego Folding Desk, which has an elegant design that is going to make you feel the most professional you've ever felt while working.
Like others on this list, the Casual Home Montego 36'' desk is foldable, so you can move it to different places with no problem. Apart from that, it has a premium espresso finish that makes its wood construction look better.
12. OneSpace Stanton Computer Desk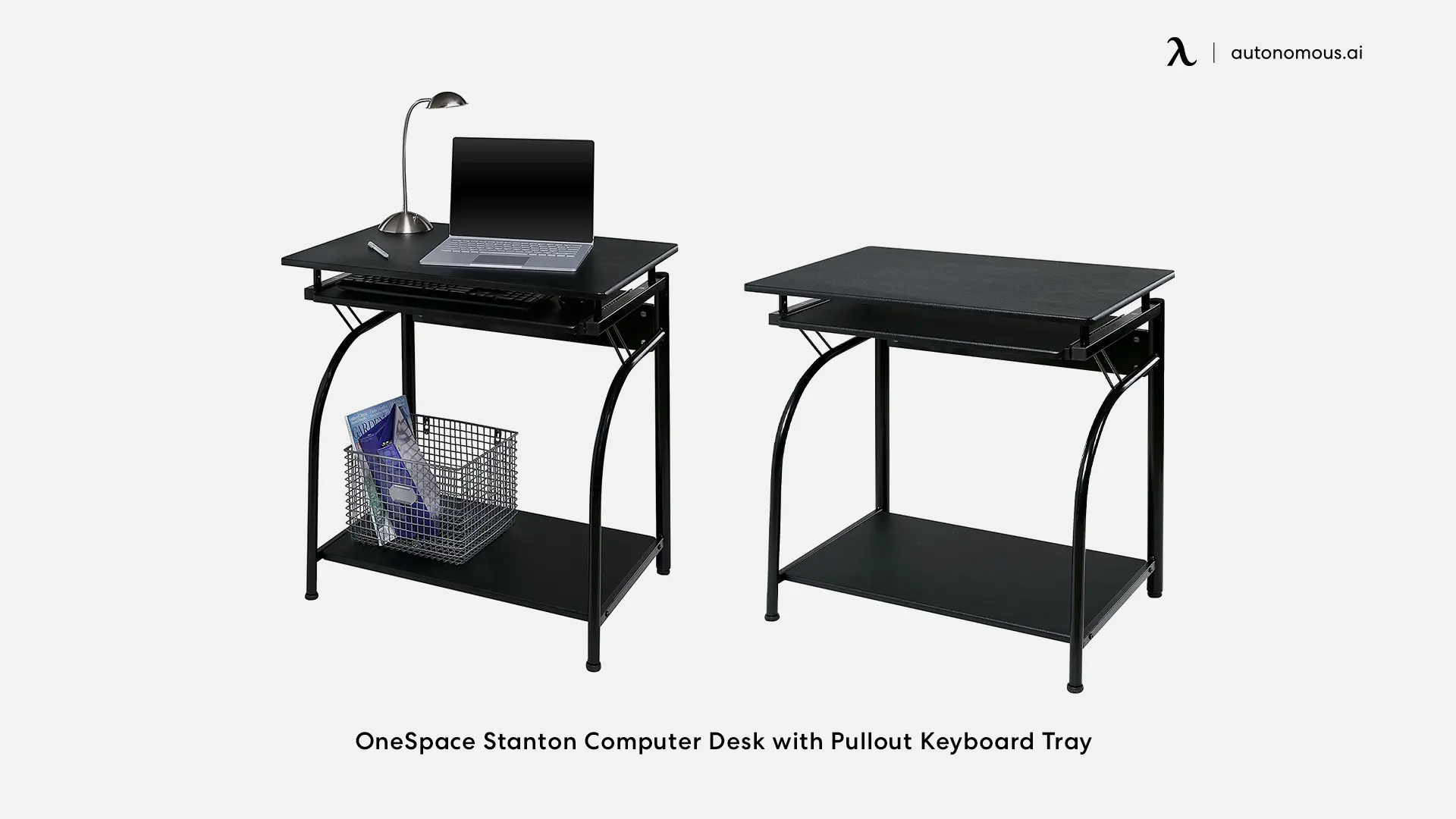 The OneSpace Stanton Computer Desk is a bit different from the other options we've shown you, but it's still a decent alternative for office workers looking forward to saving money. This product works its best for people who work with personal computers or laptops.
You can use this 36-inch desk's keyboard shelf to store an actual keyword or papers you need to work on, so take the most advantage you can of it.
13. South Shore Axess Desk
Office workers working from home or at a small workspace can't have a big desk since it may not fit the room or take a lot of space from it. The South Shore Axess Desk is excellent for small workspaces due to its compact design that allows you to store all your working equipment on its keyboard tray and storage spaces.
As for the design of this 36-inch computer desk, you can consider it one of the most appealing desks on the list thanks to the warm vibe it gives to your workstation. Nonetheless, matching other items with this 36-inch desk is not difficult at all.
14. Ameriwood Home Parsons Desk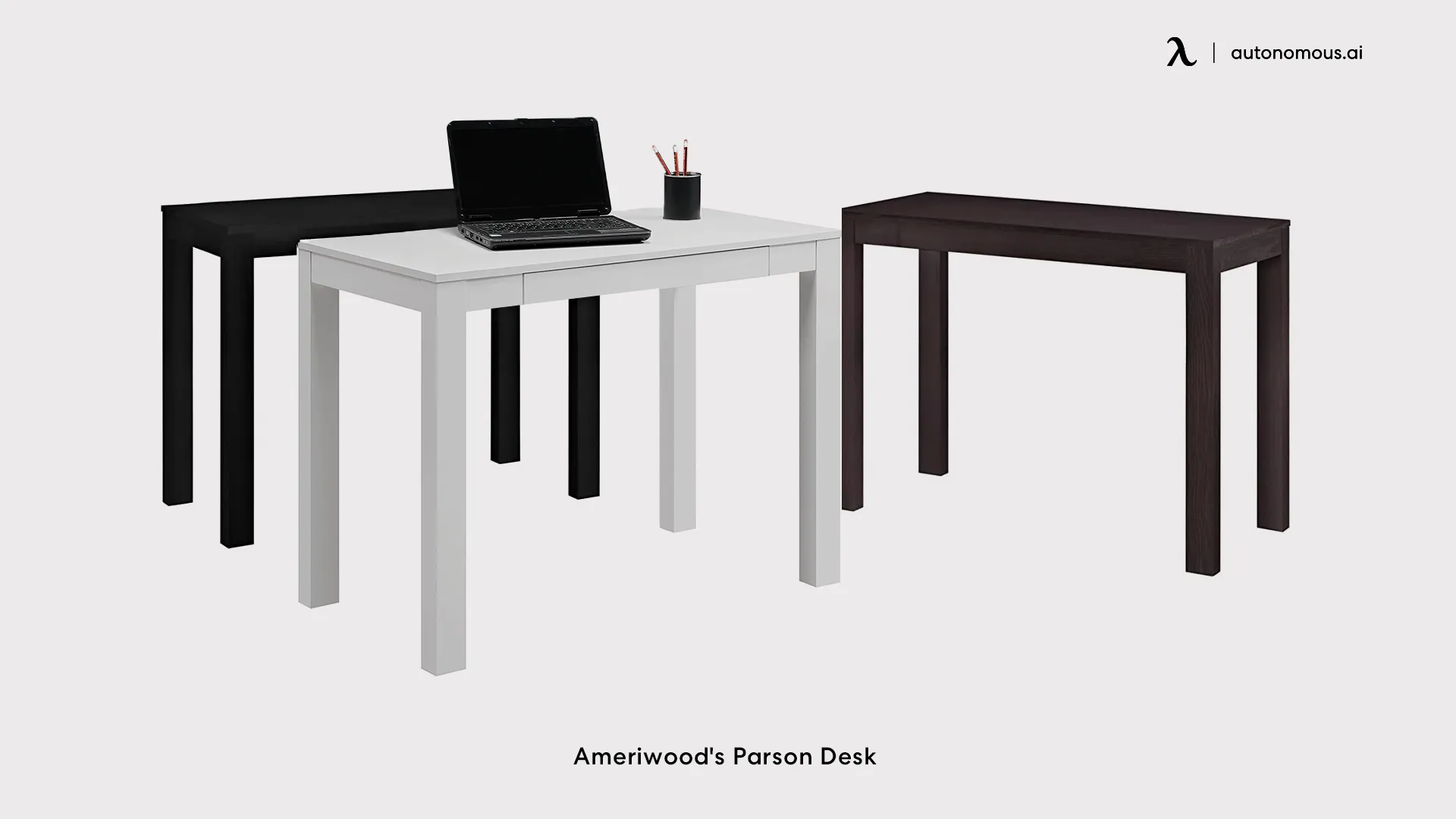 The Ameriwood Home Parsons Desk is the literal definition of how a minimalist desk looks, so we recommend you buy it if you don't want a flashy design with tons of drawers.
Unfortunately, assembling this 36'' desk is a bit complex, and you may need someone to help you do it.
15. SIMPLIHOME Aleck Contemporary Modern Office Desk
Do you want another ladder desk option on the list? Here, you have the SIMPLIHOME Aleck Contemporary Modern Office Desk! This is one of the smallest office desks you can find on the market, but it's handcrafted with the highest care possible and durable materials.
16. VECELO Corner Computer Desk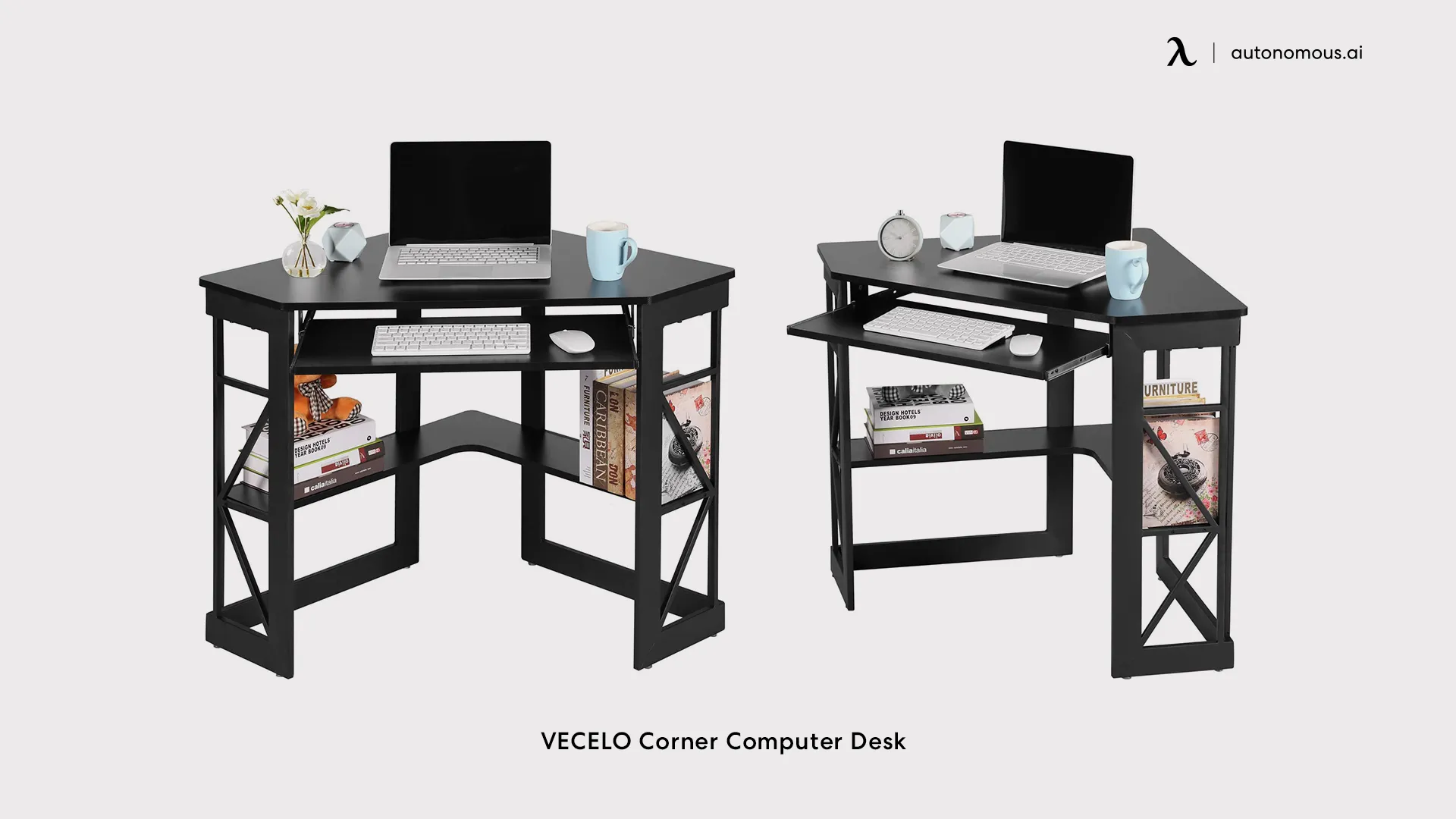 What makes the VECELO Corner Computer Desk one of the most interesting designs on the list is how it allows you to store many things on it without being that big. Not all desks have to look the same, and it's excellent to see companies that are innovative and offer us unique designs for our offices.
17. Furinno Simplistic Computer Desk
As its name suggests, the Furinno desk has a simple design, but it still manages to look sophisticated and professional, and that makes it ideal for office workers who care about their office looking elegant. Besides looking like an expensive desk, it's within the budget of most people.
18. Mid-Century Modern Computer Desk
The Mid-Century Modern Computer Desk offers you a desk that you can use both for working or as house decoration. Its solid wood construction makes it durable, and it's also easy to clean thanks to its urethane protective finish. If you use it as a home decoration, you can still use its drawer to store some things.
19. ODK Computer Writing Desk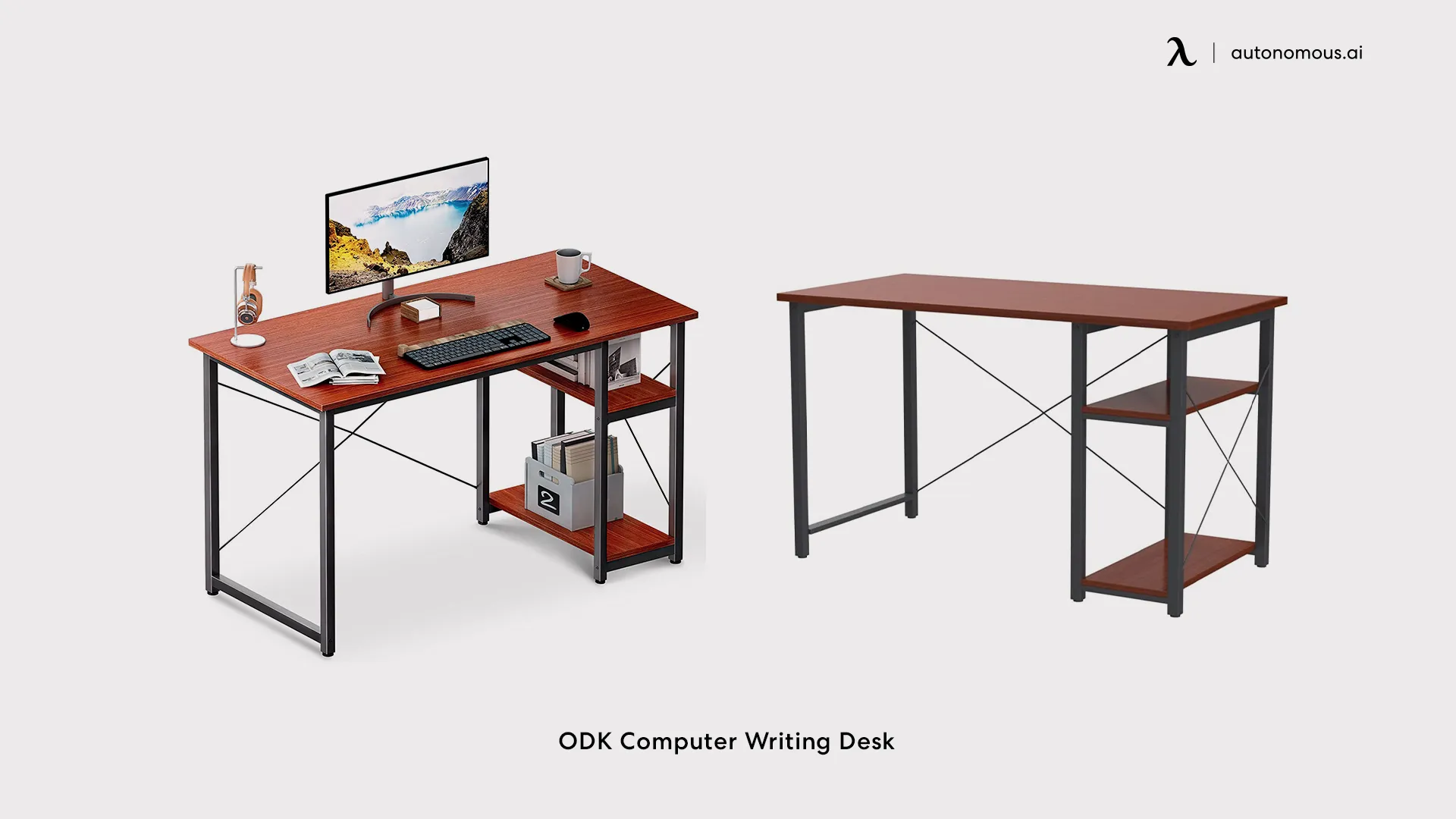 When talking to desks that offer you a lot of storage for your office equipment, the name of the ODK Computer Writing Desk needs to be in the conversation. This desk has a multifunctional storage design with a storage bag that allows you to organize your workspace how it best suits you.
20. Baird Rectangular Wide Desk
The Baird Rectangular Wide Desk is the last product on this list, but that doesn't make it a bad alternative. You can get this 36-inch desk and enjoy its durable tempered glass top and make your office look better with its handcrafted bronze finish.
Conclusion

Although people often look for wider alternatives when looking for office desks, getting a 36-inch desk is an excellent idea if you don't need that much space to work or are looking for something you can fit in a small workspace.
You can get any of the products listed on this page and still enjoy high-quality features and durable designs. Nonetheless, we recommend you go for the Autonomous options since you can benefit a lot from the features they offer you.
Don't hesitate to purchase a new desk for your home office! Doing so can boost your productivity in many ways.
Hey, you have special pricing through your company.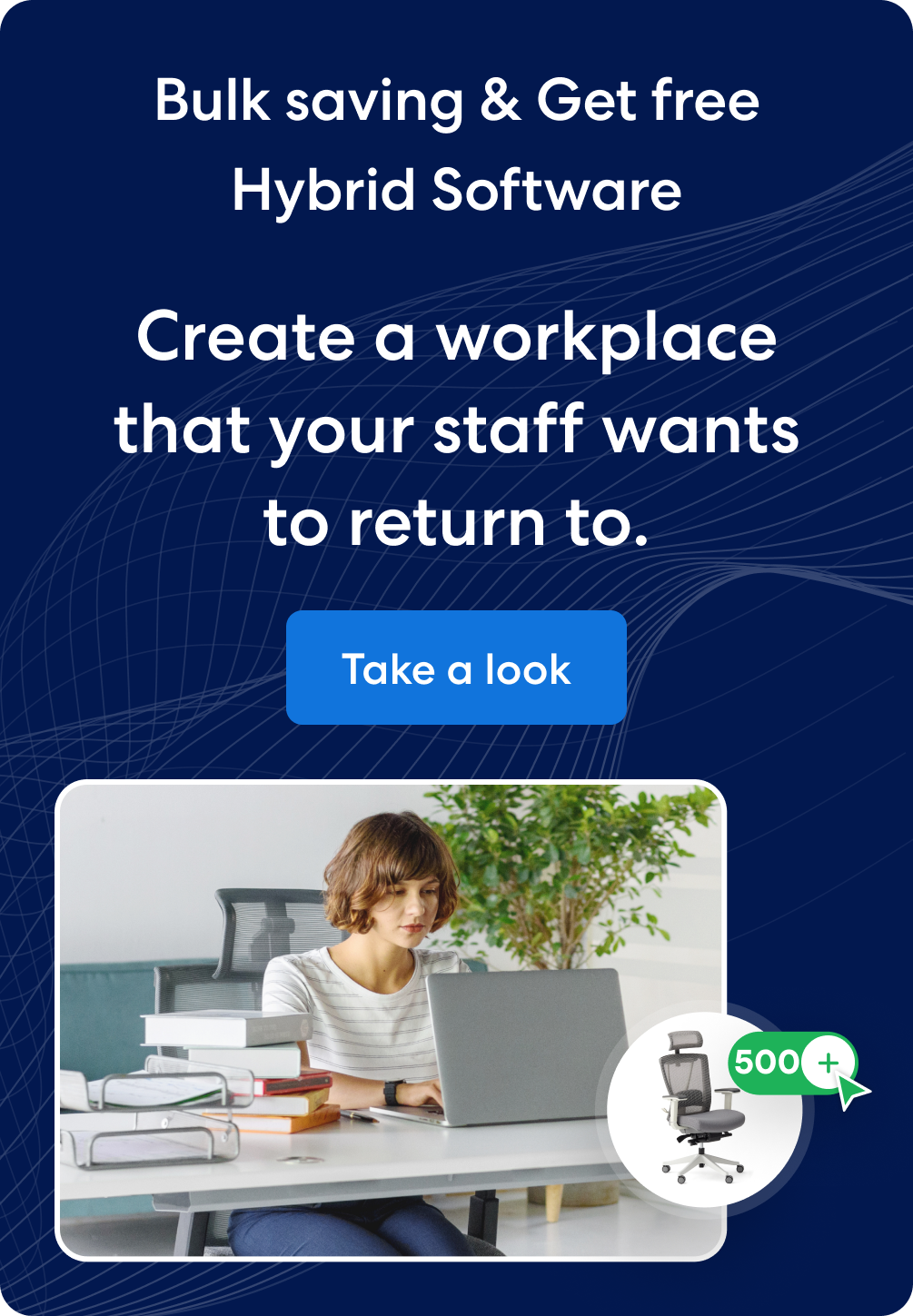 Get exclusive rewards
for your first Autonomous blog subscription.
WRITTEN BYAutonomous
We build office products to help you work smarter.
Coming at You Live from Autonomous' Social Media!