Smart Products
20 Best Small L-Shaped Desk Ideas for Any Office Layout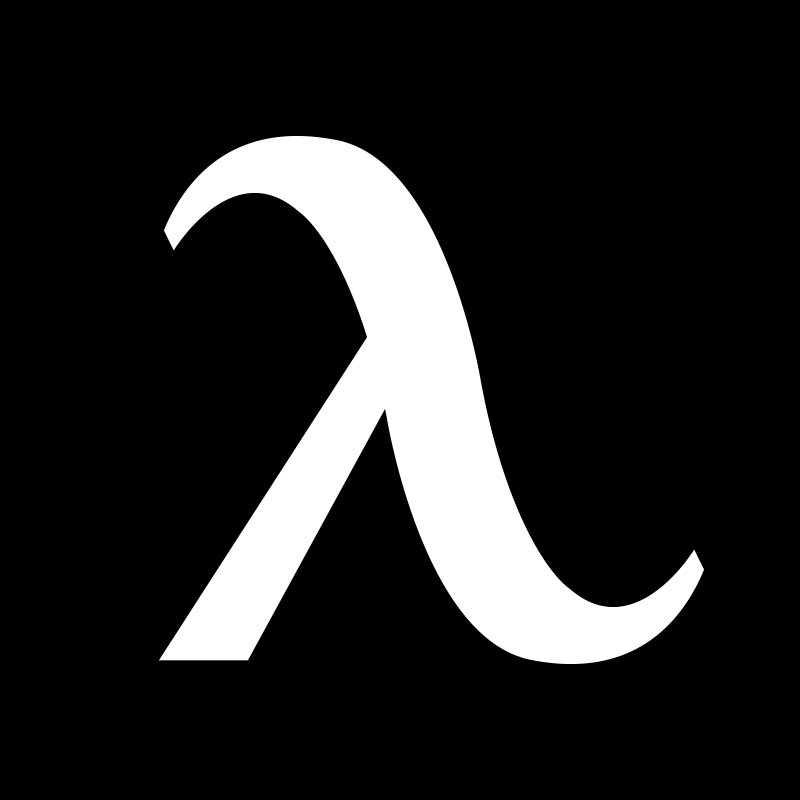 Autonomous
 | 
Oct 18, 2021
Working in the correct office environment is key if you want to keep your productivity rate as high as possible during the day. If you're an office worker, you're likely sitting for most of the day, which can become dull if you don't like where you're working.
Keep in mind that not only is a dull office layout not visually pleasing, but it can also greatly affect how you work and perceive your job in general. Thankfully, there are many ideas to consider if you want to achieve your dream office.
One of the latest trends for office equipment is the L-shaped desk or corner desk. These desks offer the user the space and flexibility some people need to get everything done. While L-shaped desks weren't as common in traditional office environments, many people are buying them to make their offices more appealing to them.
Even if your office isn't too large to accommodate a regular L-shaped desk, you can still purchase a small L-shaped desk and still get most of its benefits.
While having the right desk for you is key if you want to become more productive at work, it's not the only thing you have to consider for your office. Many factors influence our work productivity rate, and we're going to take a look at some of them in this article.
Overall, we're going to provide you with an overview of 20 ideas you can currently consider for creating the perfect working space with a small L-shaped computer desk.
What Is an L-Shaped Desk?
As the name implies, this is a desk with an "L" shape. As opposed to traditional desks, which don't offer much more space, an L-shape desk can give you much more room to multitask, more space for your personal items or other objects, and more reach in general.
It's important to note that small L-shaped desks wrap around you, meaning you're going to be able to see your office equipment at all times, which is excellent news for those who are looking for something with more accessibility.
One of the best features of an L-shaped desk for small spaces is that there are dozens of options you can consider today, and they're easily customizable. If you want to achieve a beautiful and productive corner desk setup, there are many ways to go around it.
A remarkable feature about L-shaped desks is that while they often take up more space than a traditional desk, they can help you take much less office space; this is because you can use your desk to fit most of your office equipment, leaving the rest of the office free for you to get creative with it.
Additionally, L-shaped desks are perfect for people with short arms since they provide much more reachability for users than other desks. If you can make the investment, an L-shaped desk is one of the best pieces of office equipment you can currently purchase.
Finally, you can even use a small L-shaped desk to share working space with someone else. If you're working in a small office, having two separate desks can take up a lot of space unnecessarily. However, if you get an L-shaped desk for small space, one person can take one side of the desk and the other can take the other one.
Not all L-shaped desk and small corner desk models may be able to fit multiple people at once, but it's still interesting to consider.
Should You Go for a Small or Large Desk?
It mostly depends on what you need. If you're working with a lot of office equipment, you may be better off with a big desk. Unfortunately, not all office environments are able to fit such large desks, which is why we suggest going for a small L-shaped desk.
Don't let the "small" part deceive you. Even if you're going for a smaller version of the L-shaped desk, you're still going to get plenty of space to fit most of your things. If you're looking for a desk for multiple monitors, some products can easily accommodate those without any problems.
A small corner desk also allows you to be minimalistic with your setup. If you want to enjoy the benefits of having more space in your office without cramping your desk with objects, a small, minimalist desk can do the job.
In case you want to take things one step further, you can also go for an adjustable standing desk. These desks can make your work experience feel much lighter since you're able to change from sitting to standing.
Considering how large L-shaped desks tend to be, having a sit-stand feature can make everything much better. Additionally, if you're not convinced about the sizing of your desk, you can create one yourself. There are many DIY standing desk ideas floating over the internet; it's all a matter of choosing what's right for you.
In the case of L-shaped desks, you can get a desk frame and design the top to be the right size for your office. If you have the time, patience, and money to do it, we highly suggest you do it since it allows you to be creative with your equipment.
What Are the Pros and Cons of an L-Shaped Desk for a Small Space?
Pros and Cons of an L-Shaped Desk for a Small Space
Promotes more flexibility while working.
Promotes creativity.
There are many ways to customize the desk.
They're a bit more expensive than other desk types on the market.
If you don't have a window nearby, you're likely to be facing a wall at all times since these products were designed to go on your office's corner.
Best 20 Small L-Shaped Computer Desk Ideas for Your Office
1. Go for an L-Shaped Standing Desk
An L-shaped sit-stand desk can be a great idea if you want to optimize ergonomics in your office. As you may already know, ergonomics is the best way you can ensure your physical and mental comfort while you're working.
Having the right desk is the most important ergonomic equipment to consider (right alongside the chair), so if you're looking for the best of both worlds, make sure to go for a small L-shaped desk with this feature.
Autonomous's SmartDesk Corner is one of the most powerful L-shaped desk models you can currently find on the market. Not only is its size friendly enough to fit most office environments, but it comes with amazing features that make it one of a kind.
Remember that the key, in this case, is to make everything as comfortable as possible for you. If you tend to sit for most of the day, you're likely experiencing physical pain, bad mood, low energy levels, and more. However, if you get a corner standing desk, you can change from sitting to standing, which can make your body and mind feel better in the long run.
2. Get the Right Chair
As mentioned before in this article, the desk is only step one of the processes of achieving your dream office. If you truly want to be comfortable with what you're working with, having an ergonomic chair is essential.
Ergonomic chairs often come with several features you can use to maximize comfort while working, such as adjustable height, armrests, headrests, and more. Whether you're working with a sit-stand desk or not, make sure to include a good chair in the process.
3. Switch Things Up with a Reversible L-Shaped Desk
In some cases, having a static L-shaped desk is not the best idea to promote a better work environment since you're going to be stuck with a single setup. However, reversible L-shaped desks allow you to reverse the two sides, allowing you to decide whether you want a particular extension of the desktop on your right or left.
If you haven't settled on your current office setup or want to have something that can easily adapt to any circumstances, having a reverse small L-shaped desk can be the best choice to consider.
4. Consider Having Storage
One of the most remarkable features of the small L-shaped desk is that it offers a lot of space for you to place your equipment. However, some people don't want to place all the things they have in their office on their desk. In some cases, having everything on your desk can make the environment feel cluttered, which affects your overall performance.
Some desks come with extra storage options, so keep that in mind before making your purchase.
5. Go for Modern Desks
In case your goal is to achieve an aesthetically pleasing space, having a modern L-shaped desk for small spaces can be a much more viable option than a traditional-looking one.
6. Use Mid-Century Furniture
Although modern desks are more common today, mid-century styles work perfectly for narrow L-shaped desks in small offices since the visuals aren't too distracting.
7. Install a Floating Drawer
If your small L-shaped computer desk doesn't come with additional storage, you may consider installing a floating drawer to place some of your unimportant furniture.
8. Consider Your Color Choice
Colors have a significant psychological effect on you, so make sure your office setup has colors you like and promotes productivity.
9. Find a Corner with a Window
As mentioned before, small corner desks or small L-shaped desks may leave you facing the wall at all times, so if you don't want your office to look dull, try to find an area with a window nearby.
10. Get the Right Décor
Your office should have your personality and style in it. Keep your preferences in mind at the time of purchasing your décor so that you end up with a style you like.
11. Use Decorative Plants
Plants are a great way to promote a better mood while working. Consider purchasing a small plant to accompany the rest of your small L-shaped office desk setup.
12. Get a Filing Cabinet
A filing cabinet is the best product to get if you don't want to get all your documents on top of your desk.
13. Consider a Gaming Desk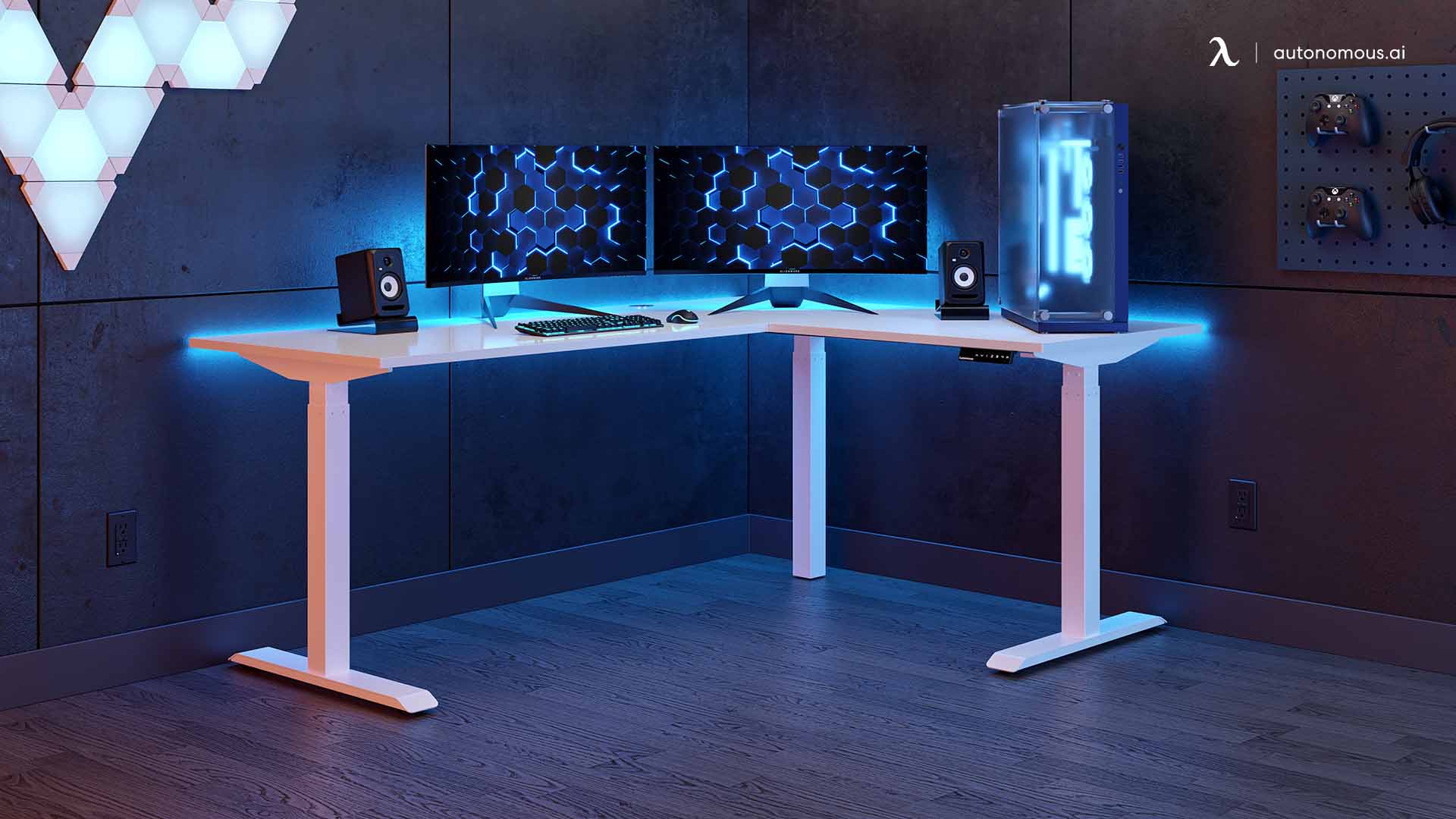 Gaming desks often come with many features to accommodate furniture, so if you're one of those with a lot of office equipment, consider this desk type.
14. Go for Monochromatic Styles
Sometimes having too many colors can be distracting, so if you work in something that requires too much focus, try a monochromatic style with your small L-shaped desk.
15. Place Some Art in Your Office
On the other hand, placing some art around your office can make it more appealing, so consider doing it as long as it doesn't affect your working performance.
16. Go for a Wooden Desktop
Wooden small L-shaped office desks are one of the most beautiful desk types on the market. If you're free to select any style for your desk, this is a highly attractive choice to consider.
17. Go for a Vintage Desk
Vintage desks are as popular as modern desks, and it's because they have a particular style that fits most office environments.
18. Go for a Floating Window Desk
If you prefer working while standing up, a floating window L-shaped desk can be a minimalistic choice that looks incredible in every case.
19. Use Your Alcove (If You Have One)
If your office is way too small, you must make the most out of every inch of it. Thankfully, some small L-shaped office desks can fit alcove-like areas, so remember to choose something that fits your needs.
20. Use a Wire Organizer
Working in an office mostly involves having a lot of cables lying around. If this is your case, get a wire/cable organizer so that your narrow L-shaped desks and office looks clean and uncluttered.
Bottom Line
Now that you have all these ideas for your small L-shaped desk, make sure to use them to create something amazing and reliable for you!
Get exclusive rewards
for your first Autonomous blog subscription.
WRITTEN BYAutonomous
We build office products to help you work smarter.
Coming at You Live from Autonomous' Social Media!