Office work these days have gone beyond the usual stressful daily activity. Everyone wants to be as comfortable as possible at work in order to perform at their very best. While a lot of people are beginning to think towards purchasing an ergonomic reclining office chair, some others are still of the opinion that it makes employees lazy. This is definitely a wrong and archaic mentality that needs to be readdressed. Spending above 5 hours sitting in an office every day for several weeks causes a backache and no matter how strong you may think you are, with time, you will develop backaches. This is the major reason why you need to purchase and use a comfortable reclining office chair in your workspace. It enables you to enjoy full comfort with support for your legs; and if you need to take a nap, simply recline the office chair and get that sound sleep you deserve.
Basic Features of an Ideal Comfortable Reclining Office Chair
A reclining office chair is very much different from other conventional chairs. You need to check and ensure that anyone you decide to purchase has the following 3 very important features.
Quick Tilt/Return
The main purpose of purchasing a reclining chair is so that you can take a break from your upright sitting posture for a while. The reason for taking such breaks is to allow better blood circulation around the body. People whose job duties allow them to walk around their office environment generally feel better than those who sit behind a computer all day. You, therefore, need a reclining chair with a quick tilt quick return feature to help you change sitting position continuously throughout your lengthy hours at work.
Tilt Control
Tilt control is just as important as the reclining ability of the chair. The tilt lever allows the backrest of the chair to move freely backward and forward. However; if it is not controlled, you could easily tip over the chair while trying to recline it. Your ideal reclining chair must come with a tilt control which slows down the movement of the backrest and locks it at any angle you desire. This gives you maximum control over the chair, as well as maximum comfort.
Foot Rest
Some reclining chairs do not come with a footrest and this makes it feel incomplete. In order for you to get a quick and comfortable nap at work, you better need a reclining chair with a footrest. This gives you full access to the features of the chair. While reclining, you can adjust the footrest accordingly, so that your feet just rests on it. This takes off the stress of hanging your feet.
5 Best Ergonomic Reclining Office Chairs
The OsmoChair
It is a premium chair from the Autonomous chairs. It is the perfect combination of engineering from various parts of the world. It has got a creative Italian design with the advanced German textiles which are made by making use of the Korean-built mechanisms. It is available in different height ranges. It has multiple dimensions of support and much better adaptability. It is a multifaceted chair that maps with the movement of the users. It gives the full executive experience with the extendable leg rest. It is simulated circulation and releases the tension. The 3D adjustable headrest can be used for finding the best posture which is almost effortless. Spine gets complete support in the relaxation and deep focus. It is a very flexible chair. One can remove the headrest and the leg rest when it is not required.
ErgoChair Pro
The ErgoChair Pro is one of our new models of quality ergonomic reclining office chairs which offer better comfort all around. The best ergonomic office chair product combines the best of Italian and Korean designs which makes it quite different from other ergonomic chairs you may have seen before. The Ergo chair 2 comes with a fully-adjustable tilt tension mechanism that enables you to adjust the chair into your preferred position.
The backrest is designed with mesh material for keeping your back cool at all times. It is also tall enough to accommodate anyone regardless of the person's height. On top of the backrest is a stylish headrest. It eliminates all forms of neck pains that may arise from an improper balance of the head on the chair. The lumbar support which is positioned at the lower portion of the backrest can be adjusted to add more pressure on your lower back. This ensures that you do not develop back pains no matter how long you sit on the chair or the reclining angle at which you sit.
Features:
Contemporary Office Chair – One of the latest reclining chairs in the industry

Mesh back design with headrest – Keeps your back aerated and gives you full comfort

Seat/back tilt tension – Allows you adjust to various sitting postures

Adjustable armrests – Eliminates the fatigue that affects your arms when they dangle

Solid roller wheels – Enables you to move the chair around without standing up
VIVA OFFICE Reclining Office Chair, High Back Bonded Leather Chair
The VIVA office reclining chair is one of the best reclining chairs in the industry today. It comes with a lot of features which makes it stand out from a host of other reclining chairs out there. One of such features is the high-quality leather material which is used in designing the outer part of the chair. The cushioning feels so soft that you will hardly get tired of sitting on the chair while at work.
The adjustable backrest and footrest on this chair are features which come with several other reclining chairs. However, the fact that the footrest on this model can be tucked in under the chair when not in use makes it stand out from others in the industry. It practically feels like the footrest is absent.
Features:
High Back Ergonomic Leather – Perfect height for a backrest with durable leather design

Padded headrest – Helps eliminate neck pain when resting in a reclined position

Reclining back angle control – Helps lock the angle of recline at your desired level

Padded arms – Provides extra comfort at different positions on the chair

250 Lb weight capacity – Capable of carrying a wide range of weights
Homelegance 8548BRW-1 Swivel Reclining Chair with Ottoman
The Homelegance 8548BRW-1 is one of the several luxurious reclining chairs in the industry which comes with an ottoman. The chair is well padded from its top, to the sides, and to its base. The chair and ottoman look elegant from all angles and will perfectly fit into any stylish office.
The 360-degree swivel allows you to enjoy a wide range of movement while attending to various tasks at your office. Although the chair has a stationary base, it is made from stainless steel which gives it the strength needed to comfortably carry a wide range of weights.
The high-end button-tufted cushioning is another feature which people love about this product. It is unique in the sense that several other manufacturers do not offer as much cushioning on their reclining chairs. The wing-back arms are cushioned as well and provides you with all the support you need when relaxing in a straight or reclined position.
Features
Contemporary design – Attractive enough to fit into any luxurious office

High quality all round cushion – Provides comfort like no other

Knob adjusting reclining mechanism – Quite easy to recline and lock the angle of recline

360 degree swivel – Easily access your desk and everything around

Wing-back styled arms – Provides support at various angles
Flash Furniture Contemporary Black Leather Recliner and Ottoman
The Flash Furniture contemporary reclining chair is one of the best sellers in the market. This is largely due to its elegant and luxurious design. Its durability is another feature that a lot of customers have claimed to be happy with. If you are looking for a high end reclining chair with maximum comfort and durability, then this is definitely the product for you.
The chair and ottoman are fully stuffed with cushions thereby offering you great support while relaxing on it. If you need to stay in a reclined position, simply use the reclining lever to adjust the backrest to your desired angle. The arm rest are well cushioned and offer further support for your arms. This Flash Furniture reclining chair doesn't have roller wheels for making small movements, but it is designed with a sturdy base and a 360 degree swivel which allows you gain access to anything around.
Features
Well-cushioned Recliner and Ottoman – Offers full comfort for office and general use

In-built Headrest – Helps keep your head balanced and eliminates neck pain

Ball-bearing swivel base – Durable, and allows for easy rotation

Lever adjusting recliner – Allows you to recline the backrest and lock it at your desired angle

Attractive leather finish – Fits beautifully into any luxurious office or home
Serta Style Hannah I Reclining Office Chair
The Serta Style Hanna reclining office chair happens to be the last of our top 5 ergonomic reclining chairs, but this doesn't necessarily mean it is the least performer. It is just as good as the others reviewed above. One unique feature customers love about this product is the waterfall front which ensures that you do not experience pressure at the back of your knees.
If your office duties are such that you have to sit continuously for hours, then you definitely need to consider purchasing this chair. The backrest is well padded and stands upright making it perfect for maintaining an upright posture at work. It also has a soft-pillow headrest which helps you stay comfortable in a reclined position. A lot of people complain of lower back pain as a result of sitting for long periods of time. You will definitely not experience such pains with this reclining chair as the lower section of the backrest is designed with an inbuilt lumbar support to eliminate backaches.
Features
Attractive Light-Biege finish – Unique design, unlike the regular black leather finish on other products

Soft Pillowed headrest – Eliminates neck pain and provides comfort to the head

Durable dual wheel casters – Allows for easy movement around your desk

Solid five-star base – Capable of lasting several years of continuous use

Microfiber design – Makes the chair stain resistant, dust free, easy to clean, and durable
Health Benefits of using Ergonomic Reclining Office Chairs
One of the main reasons why most people purchase reclining chairs is because they want to enjoy comfort while at home or at work. A lot, however, do not know that they are also going to enjoy a range of health benefits in addition to the comfort they seek.
Spine Protection from Stress and Fatigue
Ergonomic reclining chairs help protect the spine from fatigue especially at the lumbar region. This thus eliminates all forms of back ache and pains that could arise from sitting for long hours.
Head/Neck Support and Protection
Your head and neck are just as important as your spine. It is therefore important to purchase a reclining chair that is designed with a headrest to serve as protection.  This prevents pains and fatigue on your neck region, especially while taking a nap on the reclining chair.
Keeps all Parts of your Body at ease
A reclining chair helps keep all parts of your body at ease. This is very important if you want to maintain concentration on whatever it is you are doing at your place of work.
Helps Eliminate unnecessary breaks at Work
Although not a health benefit, reclining chairs help eliminate unnecessary breaks at work. This can be a crucial benefit if you have a heap of tasks on your desk to complete in a short time.
Conclusion
Purchasing a reclining chair is not a luxury, as a lot of people out there think. If your job is such that it allows you to sit continuously for an extended period of time, you obviously need to consider purchasing one of our ergonomic reclining chairs discussed above. It is forbidden to have a mattress at an office, but with some of the reclining chairs discussed above, you can have a chair which can always conveniently act as a mattress in your office. All you have to do to take short naps is to recline the chair to a comfortable angle, and off you go! We recommend that you purchase the reclining chairs that come with footrest and headrest in order to get maximum comfort when taking a nap or working for an extended period of time. If you have finally decided to purchase a reclining chair today, feel free to make a choice from our top 5 picks discussed above.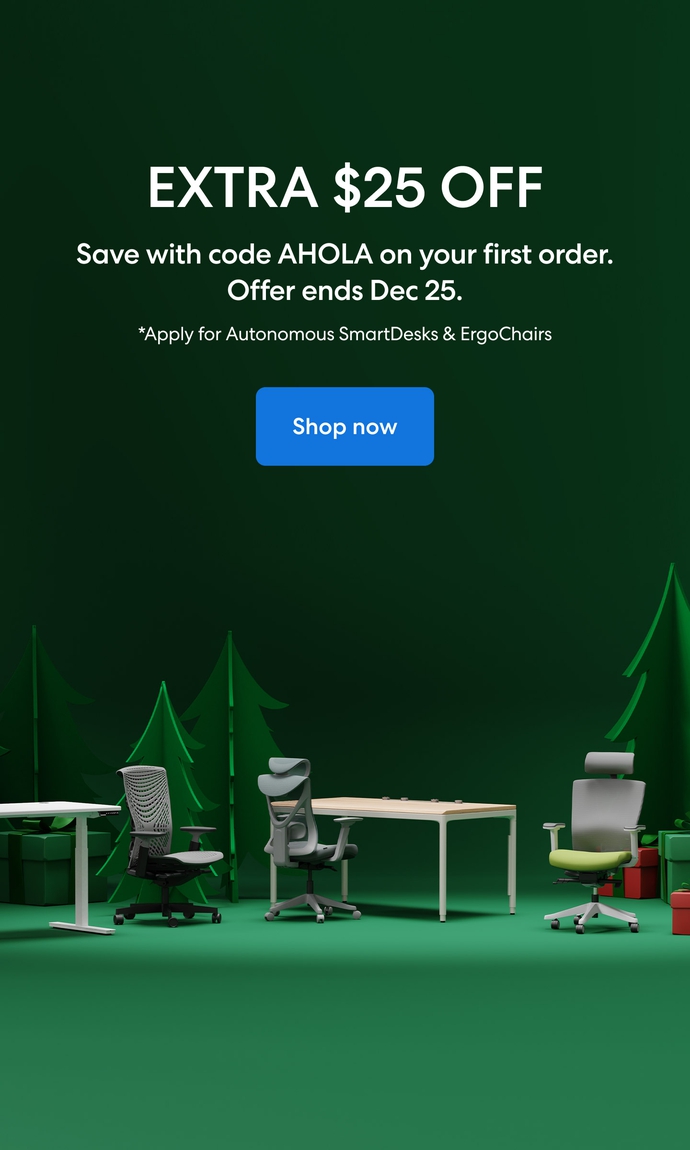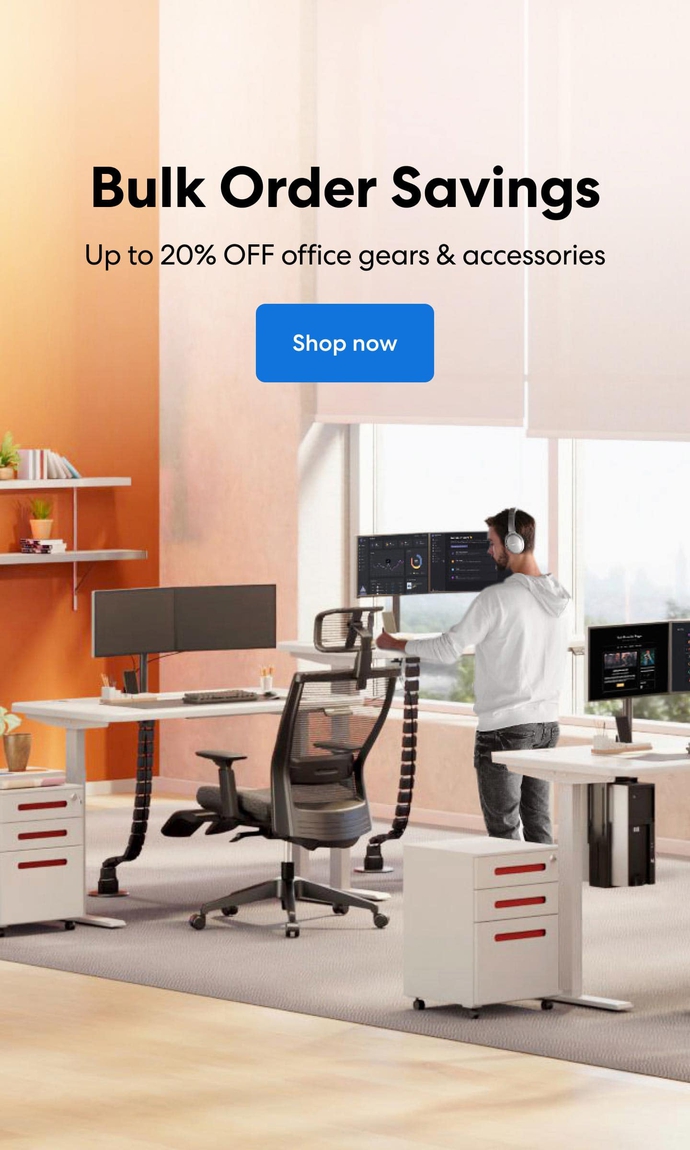 Subcribe newsletter and get $100 OFF.
Receive product updates, special offers, ergo tips, and inspiration form our team.