What separates the best ergonomic chairs from all other office chairs? Looking at some of the awesome designs at Autonomous, it is clear that the exceptional features are what immediately stand out. The chair armrests, in particular, are very important ergonomic features that are far too often overlooked. 
When designing armrests for office chair use, some manufacturers do not stop to consider how these will affect the users. In some cases, poorly designed armrests will do a lot more damage than good, and users find themselves considering paying for office chair armrest replacement. 
Using the wrong type of armrests often leads to people thinking that armrests simply do not work for them. If you are one of those people who has been struggling with using armrests, this article is for you. By the time you finish reading, you will understand all there is to know about adjusting armrests and where to get the best ergonomic chairs on the market. 
Four Reasons Why Office Chair Armrests Don't Work You
If you regularly find that a chair with armrests never seems to work well for you, maybe you are using the wrong chair or not adjusting it the right way. Before you buy ergonomic chair armrests to replace the ones you already have, consider the following issues:
1. Incorrect Armrest Height
Most chair armrests come with the ability to adjust the height so that you can cater to users of different heights. This means you can either raise or lower your office chair's adjustable armrest until it feels just right when you are working at your desk.
While different people will choose different heights for the armrests, you mustn't allow the height to be lower than your desk level. This is because you do not want your elbows to be suspended in the air for a long time, which will strain your biceps and shoulders.
The ideal height you should aim for is either exactly level with your desk or slightly higher. At first, resting your arms in this position may feel weird or even uncomfortable, but the longer you do it the better it will feel. Eventually, you will begin to appreciate the improvement in sitting posture and muscle strain issues.
2. Cannot Adjust Width
Having a chair with armrests that do not allow you to adjust the width is almost as bad as not being able to adjust the height. The best comfortable chairs for small spaces need to allow you to create enough room for your elbows by adjusting the width of the armrests.
Once you are forced to rest your arms either too close or too far away from your body, you will notice that your body will no longer be properly aligned. The longer you maintain this awkward sitting position, the worse the misalignment will become, until it eventually becomes a serious posture problem.
If you can find a chair that allows you to adjust the height as well as the width, it will do wonders for your health and well-being.
3. Seat Depth Is Too Deep
When dealing with office chair armrests, not many people stop to consider their seat depth as a possible cause of their poor structure. If a chair is too deep, it means when you sit all the way back, you will have trouble resting your arms properly on the armrest. 
Another common issue is that when you try to push your chair forward to allow you to work comfortably on your desk, you will find that the armrests will likely bump into the desk. This forces you to either lower the height of the armrests, which is not good for an ergonomic posture or sit in a bad position while you work. 
Having a chair that allows you to adjust the depth of your seat is not common, but if you can get your hands on one, it will be a very awesome feature to have on your chair. When you combine it with all the other adjustments, you can create the ultimate office chair that is tailor-made to suit your height and body shape.
4. Not Enough Padding
Chair armrests are usually made from a wide range of materials, which affects their level of comfort. When buying ergonomic chairs, most people forget to consider how comfortable the armrests for office chair use will be. 
Usually, if the armrests are very hard and uncomfortable for your elbows, you will not use them as much as you should. This means even when all the adjustments have been done correctly, you may still end up working with your arms suspended in the air. 
It is, therefore, very important to consider the amount of padding that is covering the armrests. Ideally, look for an ergonomic chair whose armrests are covered with the same comfortable materials used to cover the seat and backrest.
How to Use Office Armrests Correctly?
Having the best chair armrests in the world will not benefit you if you do not know how to use them properly. Just like all the other parts of a chair, you have to adjust your armrests to suit your height, body shape, and needs. 
If you are struggling with your office chair's adjustable armrest, consider the following steps on how to use armrests correctly: 
Get the Right Ergonomic Chair
The first and most important step is to make sure you buy the right chair with armrests. There are a lot of bad chair designs out there, so take your time to make sure you go for the right option. 
An ideal ergonomic chair should allow you to adjust the height, width, and depth so that you create the perfect sitting position. As a bonus, you can try to find a chair that allows you to adjust the pivot as well.
Height and Depth – Keep Elbows at 90 Degrees
The height of your chair armrests is often the first thing you will need to adjust because it has the greatest impact on your sitting posture. After you make sure the height of the office chair armrests is level or slightly above desk height, consider the depth of the seat. 
Your aim when adjusting the height and depth of your armrests should be to make sure that your elbows are at a 90-degree angle while you work. This allows your biceps and shoulder muscles to relax because they will remain in a natural position while your armrests take all the weight of your arms.
Width and Pivot – Keep Arms Close to the Body
The next two things to adjust on a chair with armrests are the width and pivot. A comfortable and ergonomic seating position keeps your arms and shoulders as close to your body as possible without making you feel cramped. 
After adjusting your armrest width, consider the angle it is pointing at. If your chair has an armrest pivot, you are in luck because you adjust the chair armrests to allow you to sit with your arms pointing slightly outwards 
An armrest pivot is a great feature to have, especially if you are typing on an ergonomic keyboard that can separate in the middle. You will be able to continue resting your elbows on the armrest even when you separate the two halves of the keyboard very far apart.
Find the Best Ergonomic Chairs With Adjustable Armrests at Autonomous
One of the most important aspects when talking about office ergonomics is having armrests for office chair use. This is an important feature in office chairs that allows you to sit as comfortably as possible without putting too much strain on your shoulders and arm muscles. 
However, finding the right ergonomic office chair is not as easy as you may think. With so many brands and designs that have flooded the market, it is very easy to end up with a chair that does more harm than good. 
That is why the first thing you need to do when shopping for a chair with armrests is to find the right furniture brand. In that regard, Autonomous is a great option to consider. At Autonomous, you will get to choose between the following ergonomic chairs: 
1. Autonomous ErgoChair Pro
The two most important features of the Autonomous ErgoChair Pro are that it is comfortable and fully adjustable. Having chair armrests is a big part of the reason why this chair is so popular among those who are looking for the best ergonomic furniture for their offices. 
The ErgoChair Pro is an office chair with adjustable armrest features that allow you to tweak the chair's width and depth until you achieve the perfect sitting position. This, combined with its breathable material, flexible lumbar support, and recline functions, make it the best office chair for long hours. 
If you are wondering about its durability, you can rest assured that the ErgoChair Pro is made of the best-quality material that is designed to last you a very long time. The chair is even strong enough to carry more than 300 pounds, which is more than enough for most office employees.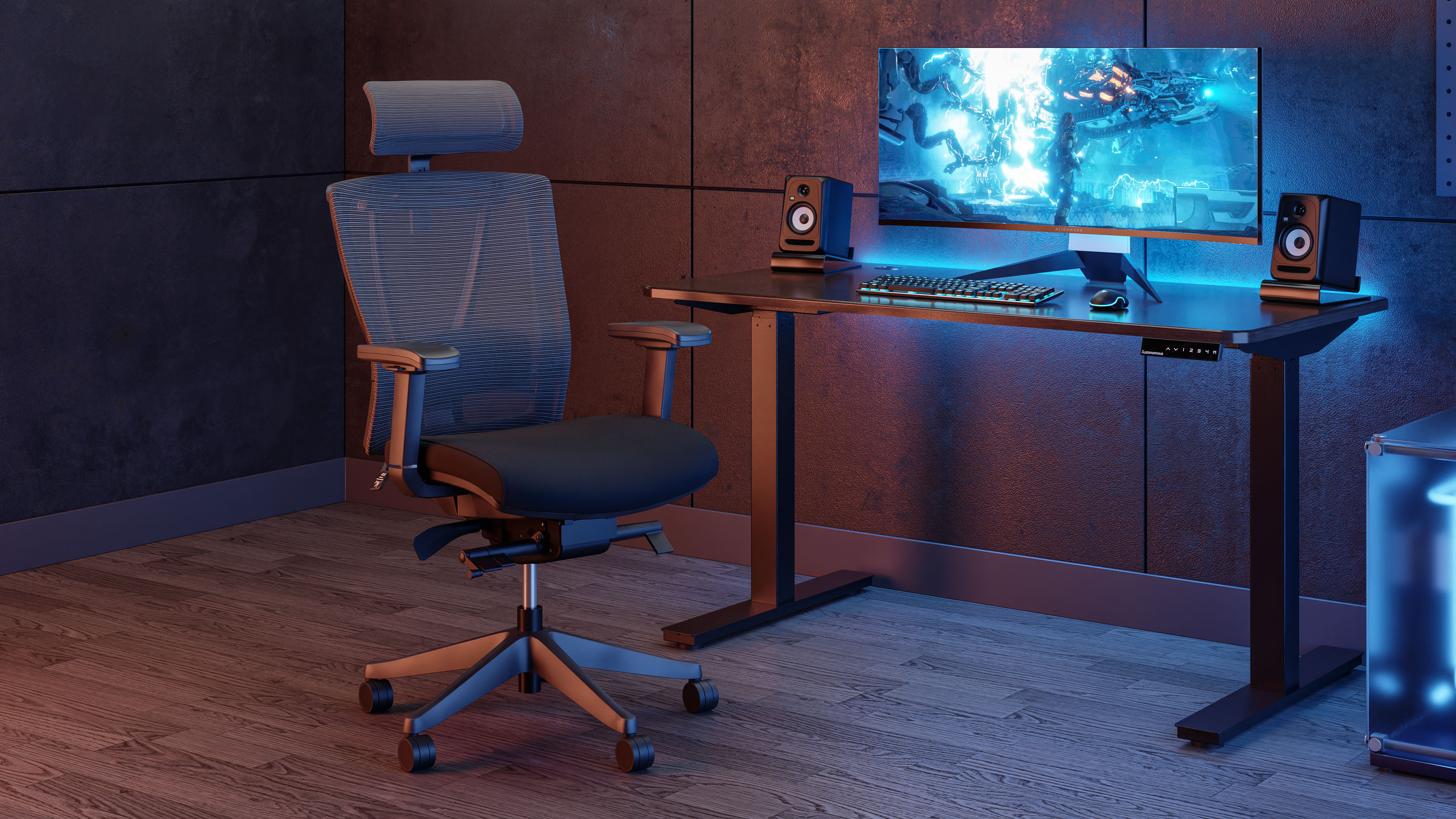 | | |
| --- | --- |
| Dimensions | 29"L x 29"W x 46" - 50"H |
| Seat height | 18" - 20" |
| Materials | Polyester fabric with molded foam interior and durable nylon plastic frame; PU handrest pads |
| Colors | Black & White |
| Weight capacity | 300 lbs |
| Warranty | 2 years |
2. Autonomous ErgoChair Plus
Regarded by many as, perhaps, the best chair with armrest features on the market, the Autonomous ErgoChair Plus has a lot to admire. This seemingly simple office chair is loaded with great features designed to improve your sitting posture and allow you to take care of your health and well-being. 
If you are looking for top-tier office chair adjustable armrest features, you will find them right here with the ErgoChair Plus. The combination of its frameless design and adjustable armrests allows you to experience maximum freedom of movement while you work. 
As if these great features were not enough, this chair also comes with a breathable mesh or cooling naked TPE material, making it the best option to use during those hot summer months. All the material is environmentally friendly and comes with an impressive two-year warranty to give you peace of mind.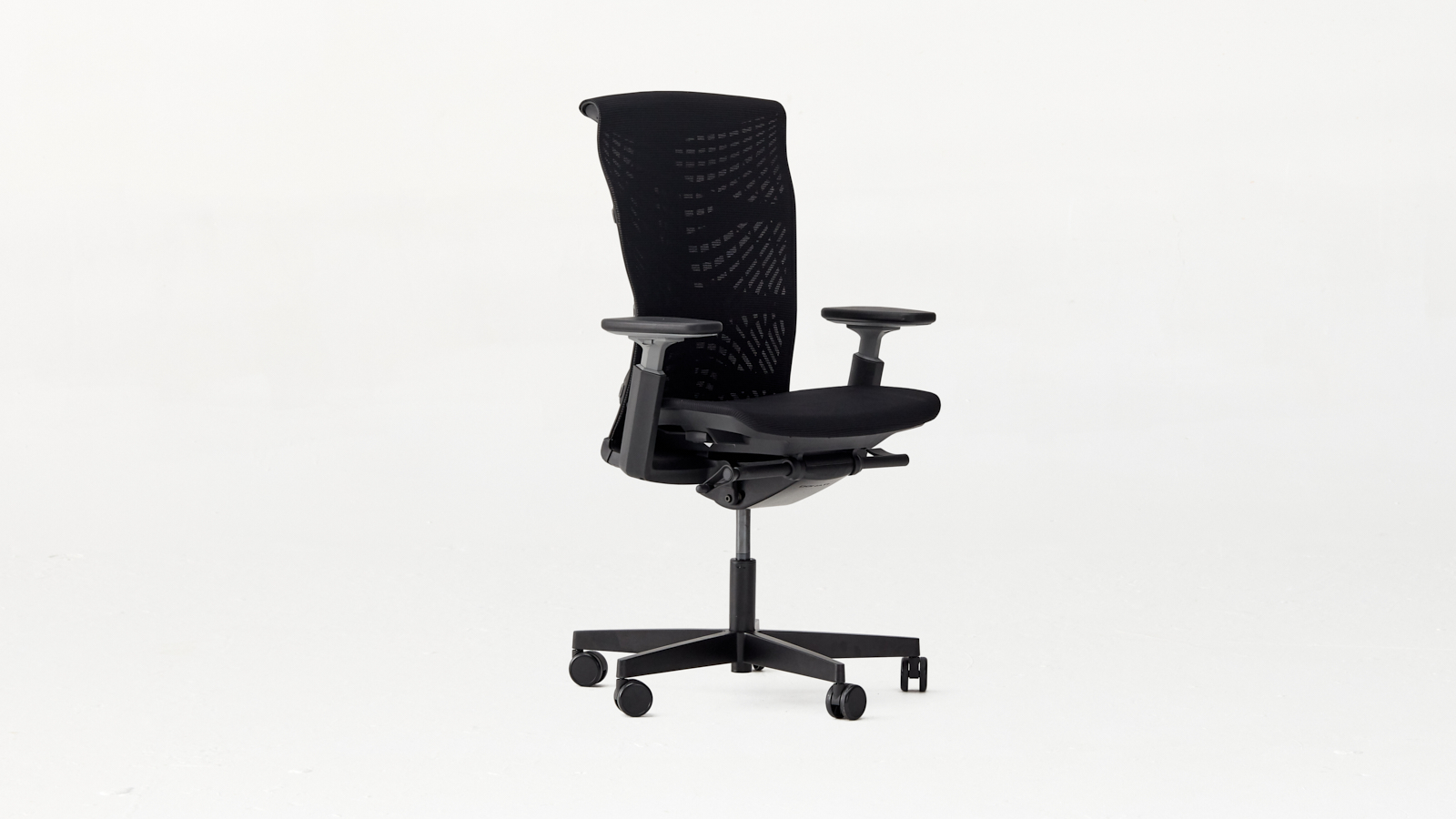 Dimensions
28"L x 28"W x 40" - 44"H
Seat height
17" - 21"
Materials
Naked TPE version: 100% TPE upholstery with ABS plastic frame.
Mesh version: 100% TPE and polyester fabric upholstery with ABS plastic frame.
Colors
Black Frame, Naked Black TPE
Black Frame, Naked Grey TPE
White Frame, Naked Grey TPE
Grey TPE with Blue Mesh
Grey TPE with Grey Mesh
Black TPE with Black Mesh
Weight capacity
300 lbs
Warranty
5 years
3. Autonomous ErgoChair Core
Having chair armrests that fit you perfectly and allow you to rest your arms while working is one of the things that set an ergonomic computer chair apart from other office chairs. Take the Autonomous ErgoChair Core for example. This is the type of chair that you can sit in for hours without feeling any strain because it is so well-designed with ergonomics in mind. 
The ErgoChair Core's best feature, besides the ultra-comfortable contoured foam seat, is its adjustable armrests. This feature, which is often taken for granted, allows you to work comfortably while enjoying maximum arm support. 
In addition, the chair also offers excellent lumbar support. If you regularly suffer from lower back pain and you suspect that it is caused by sitting behind a desk all day, this is the perfect chair to solve that issue. 
When you get it from Autonomous, it comes with a great one-year warranty, giving you maximum confidence in your purchase.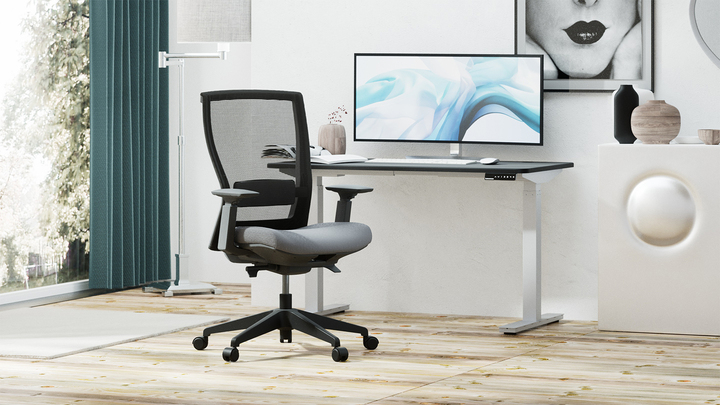 Dimensions
28" - 45"L x 28"W x 45" - 49"H
Seat height
18" - 21"
Materials
Polyester fabric with molded foam interior and durable nylon plastic frame
Colors
All Black without headrest and legrest
Cool Gray without headrest and legrest
Weight capacity
250 lbs
Warranty
1 year
Feature
Adjustable armrest, back tilt angle, seat height
Improve Your Sitting Position With the Ultimate Ergonomic Chair
Chair armrests should never be overlooked when you are looking for the ultimate ergonomic chair. No matter how well the chair is designed, or how comfortable the seats are, without proper armrests, it is only a matter of time before you start feeling the strain in your arms and shoulders. 
This is part of the reason why gaming chairs with adjustable armrests have become so popular. Having armrests for office chairs can be the difference between enjoying the time you spend working and wishing you could go home as soon as possible because your body is struggling. 
If you are looking for the best office chairs with adjustable armrests, look no further than Autonomous. Visit the website and choose the chair that seems perfect for your needs. Just a few clicks of your mouse from the comfort of your home or office is all it will take, and your ergonomic chair will be on its way.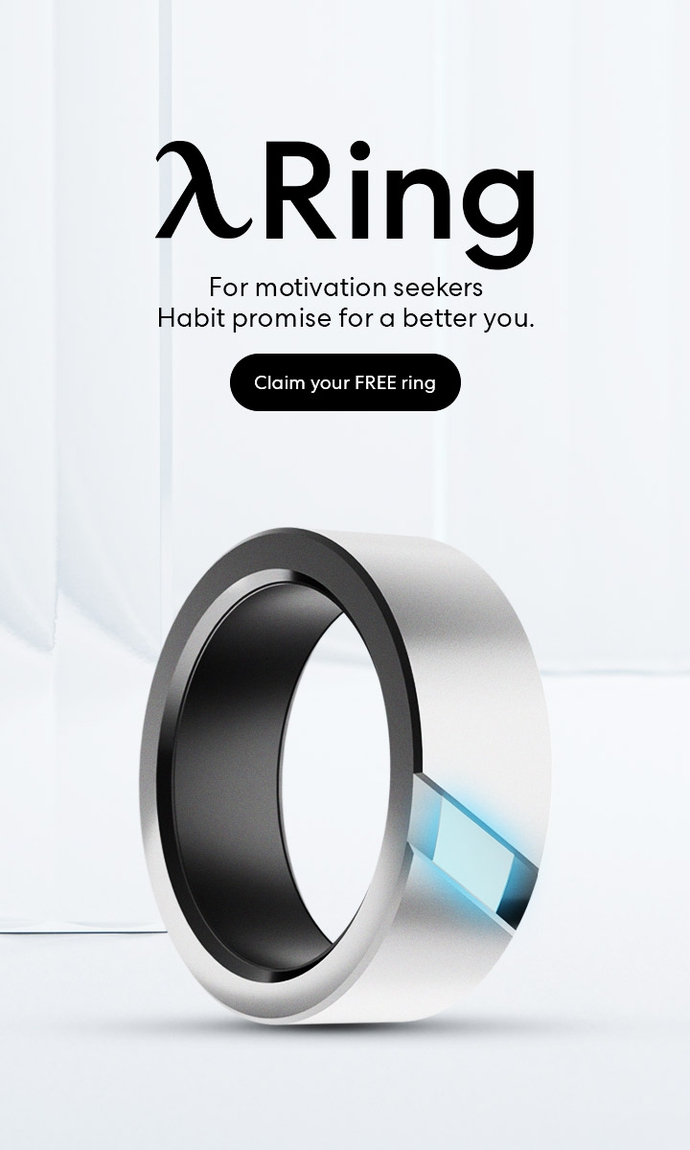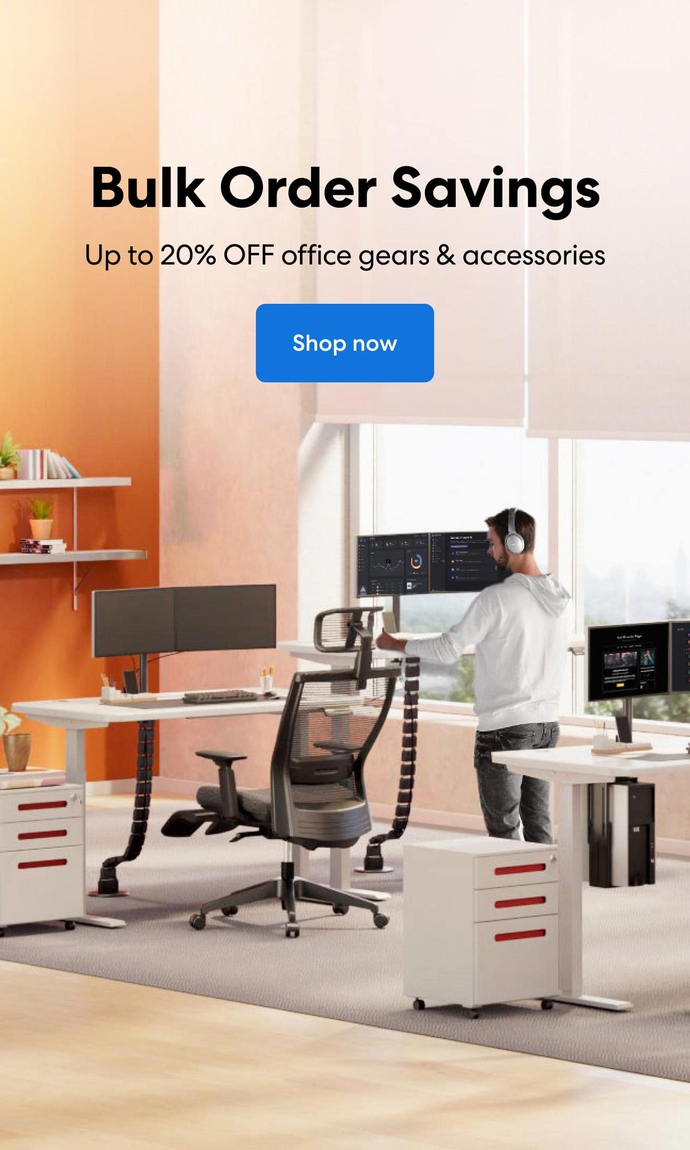 Subcribe newsletter and get $100 OFF.
Receive product updates, special offers, ergo tips, and inspiration form our team.