Smart Products
Why You Should Buy an Ergonomic Chair with Adjustable Arms

Autonomous
|
Sep 9, 2020
8,857 Views
Office workers across the world are looking for new ways to upgrade their workspace. As technology advances and the business world expands, people are spending more time at their office than ever - whether in an office building or a space at home.
The average workday spans about eight hours. Meanwhile, the average workweek lasts about 34 hours. No matter how much you work, or where you conduct your business, you may spend a lot of time at your desk. Regardless of your work or where you lead your business, you might invest a ton of energy in your work area. In any case, however much you might adore your work, you may as well want to change the workplace and make it more comfortable. One little improvement is to add an ergonomic office chair with adjustable arms.
Many people invest more energy sitting than dozing yet don't believe their seat to be pretty much as significant as their sleeping cushion. We will introduce some of the best office chairs with adjustable arms for you to choose from in an office plan.
What is Ergonomics?
Ergonomics is the study of performance while in a working environment. Ergonomics is different for every type of job. There is no one precise way to measure efficiency in all working environments. Therefore, there are various ways of approaching the ergonomics of one's job atmosphere. 
When studying ergonomics, the idea is to design a workspace that can maximize efficiency in a given environment while being mindful of a worker's capabilities. For office ergonomics, you can consider the influence of a chair, desk, or technology. All in all, ergonomics means improving a work aspect to enhance performance.  
image of pin
Overall, ergonomics can help improve the working environment. When rethinking your office space, you should consider the ergonomics of it all, including your chair's effectiveness. An ergonomic chair has a more significant effect than you might think. 
What Are the Benefits of an Ergonomic Adjustable Office Chair?
1. Ergonomic chair form to your body
An ergonomic adjustable office chair can regularly move to support your body while you are sitting. Overall, its primary function is to help you sit in a comfortable position for long periods. While keeping you comfortable, you can be more productive and more satisfied at the end of the day. 
image of pin
When shopping for an ergonomic adjustable office chair, you may notice that they tend to be on the higher end of office furniture pricing. When it comes down to it, the higher pricing is because of the chair's customizable capabilities. A cheap, non-adjustable chair sits stiff and may leave you feeling achy. However, an adjustable chair forms to your body and relieves you of any muscle aches or pains you would naturally experience at the end of a workday. 
All in all, an ergonomic adjustable office chair is worth the money if muscle aches are a routine problem. 
2. Provide proper posture to avoid body pain
An ergonomic adjustable office chair forms to your body. Naturally, there are many health benefits. One of which is promoting good posture. Due to the curved form of the backrest and the ability to adjust, ergonomic chairs can help you sit with proper posture, reducing back pain. 
Another benefit of ergonomic chairs is the proper positioning of the hips and pelvis. Though we may not realize, sitting with your pelvis in an improper position can lead to lower back pain in the future. Ergonomic chairs can prevent this from happening. 
Ergonomic chair adjustable arms avoid muscle aches in the shoulder and help properly position shoulders. The armrests give support to the elbows and forearms, helping prevent the shoulders from slouching. By boosting your arms, the armrests can prevent uncomfortable shoulder pain and neck cricks. 
What Are Some Characteristics of an Ergonomic Chair? 
An office chair has many components. At first glance, it seems that there is the seat, arms, legs, and possibly wheels. If your chair lacks some of these features, then it may affect your efficiency while working.
To have an ergonomically sound office chair, you should always consider the height. While working at a desk, you can maximize efficiency with your feet comfortably flat on the floor. If the chair is too low or too high, then you may sit uncomfortably. Typically, a chair between 16 and 21 inches works best for desk workers. To go even further, purchase a chair with adjustable height. 
One of the most prevailing problems that desk workers have due to their sedentary work schedule is poor posture. Having an ergonomic chair can help prevent some of these issues and their painful consequences. Find a chair that has a good seat tilt, lumbar support, and an adjustable backrest. 
Optional ergonomic features include a swivel and wheels. While they are not necessary for sitting, they do improve maneuverability and strengthen your efficiency while working. 
Finally, having adequate armrests can relieve potential aches after a day of work. Having ergonomic chair adjustable arms can take tension from your shoulders, arms, and wrists. While armrests may not seem necessary, they help a lot with the end of the day soreness. 
Health Benefits of an Ergonomic Office Chair with Adjustable Arms
On average, people work at their desks for almost six hours every day. In a workweek, that means nearly 30 hours are spent sitting. Not only is this bad for your health, but it is also bad for posture and muscle pain. Finding an ergonomic office chair with adjustable arms can relieve you of some of these harmful effects. 
Desk chair with armss seem to be an overlooked part of the entire chair. They do not provide the lumbar support that the backrest has; they do not uphold your neck as the headrest does. Whether you think ergonomic chair adjustable arms are helpful, they positively contribute to your overall comfort. 
Having adjustable armrest office chair encourages you to keep elbows at a 90-degree angle. Doing so can take tension from your neck and shoulders, relieving you of annoying muscle aches at the end of a workday. Plus, an adjustable arm office chair promotes good posture. Having a proper positioning of your back can lead to fewer headaches, less back pain, and more energy. 
Pros & Cons of an Adjustable Armrest Office Chair
Pros of an Office Chair with Adjustable Arms
Seeing as there are many pros for adjustable ergonomic chairs in general, there are also many pros for using an ergonomic chair with adjustable armrests. 
One of the main advantages of having an office chair with adjustable arms is promoting better posture. Many people tend to slouch while they work at their desk. This is because they do not have proper support. By combining all the elements of an ergonomic chair- including adjustable armrests- you are one step closer to a straighter back. 
Additionally, there are health benefits of good posture brought on by ergonomic chair adjustable armrests. When you sit correctly, you promote blood circulation and digestion. You can have a healthier tummy and good blood flow. Posture also influences muscle aches and tension. Having support for excellent posture means that you can reduce your neck and back pain, experience fewer headaches, and have more confidence. 
Some ergonomic furniture has armrests, but not all are adjustable. Having an adjustable armrest office chair signifies that you can position the armrests to conform perfectly with your body. Due to this, you are more likely going to experience better results regarding reducing muscle pain. 
Cons of an Office Chair with Adjustable Arms
There are close to no cons for an adjustable armrest office chair regarding physical comfort. They do an excellent job of supporting your body. Many experts say to avoid sitting if you can. However, that is not easy to do. Therefore, an office chair with adjustable arms is the next best thing if you cannot avoid sitting. 
The primary reason people avoid an adjustable armrest office chair is the cost. Having an ergonomic chair with flexible features means that the price is higher, but that means you are paying for quality. 
All in all, the main con for an ergonomic office chair with adjustable arms is the price. However, the price is worth preventing muscle aches and promoting productivity. 
The Benefits of Ergonomic Chairs in General
Armrests play a significant role in ergonomic chairs. They give support that prevents neck pains, shoulder tension, and slouching. Besides these benefits, there are even more reasons to buy an ergonomic chair. 
People spend most of their workday sitting at a desk. Research shows that a sedentary lifestyle can lead not just to muscle pains, but also poor posture, less productivity, and worsened mental health. An ergonomic office chair can help prevent these issues from arising in your workweek. 
With all the adjustable pieces - headrest, armrests, backrest- you can position the chair to form correctly to your body. When you have the proper support, you experience less muscle pain and soreness. Additionally, you can properly align your spine, prevent arthritis, and avoid pain overall. 
When you can sit comfortably at work, there are fewer distractions. For this, you can get more work done and be more productive. Additionally, as a healthier person overall, you can feel much more motivated to work, since ergonomic chairs have the power to promote your health. 
Finally, you can see an increase in overall happiness. With less muscle pain and more productivity, you can surely experience great benefits that keep you content.
Where to Buy an Desk Chair with Arms?
There are many places to find office furniture, but not all brands provide the quality needed to make a desk worker comfortable. Autonomous specializes in creating the most ergonomic office furniture so that freelancers and home workers stay comfortable the entire day. 
Autonomous provides desks, chairs, and office accessories to upgrade your workspace. Since it specializes in ergonomic furniture, you can be sure to find the best styles and the most comfort for your space. 
15 Best Office Chairs with Adjustable Arms in Market
1. ErgoChair Pro
This is totally mobile, absolutely solid, and entirely breathable. This one has everything; mobile height, armrest, headrest, backrest, and seat incline. This seat goes with a smooth recline with five lockable positions. It is made of a woven lattice back for an ideal breeze stream.
2. ErgoChair Plus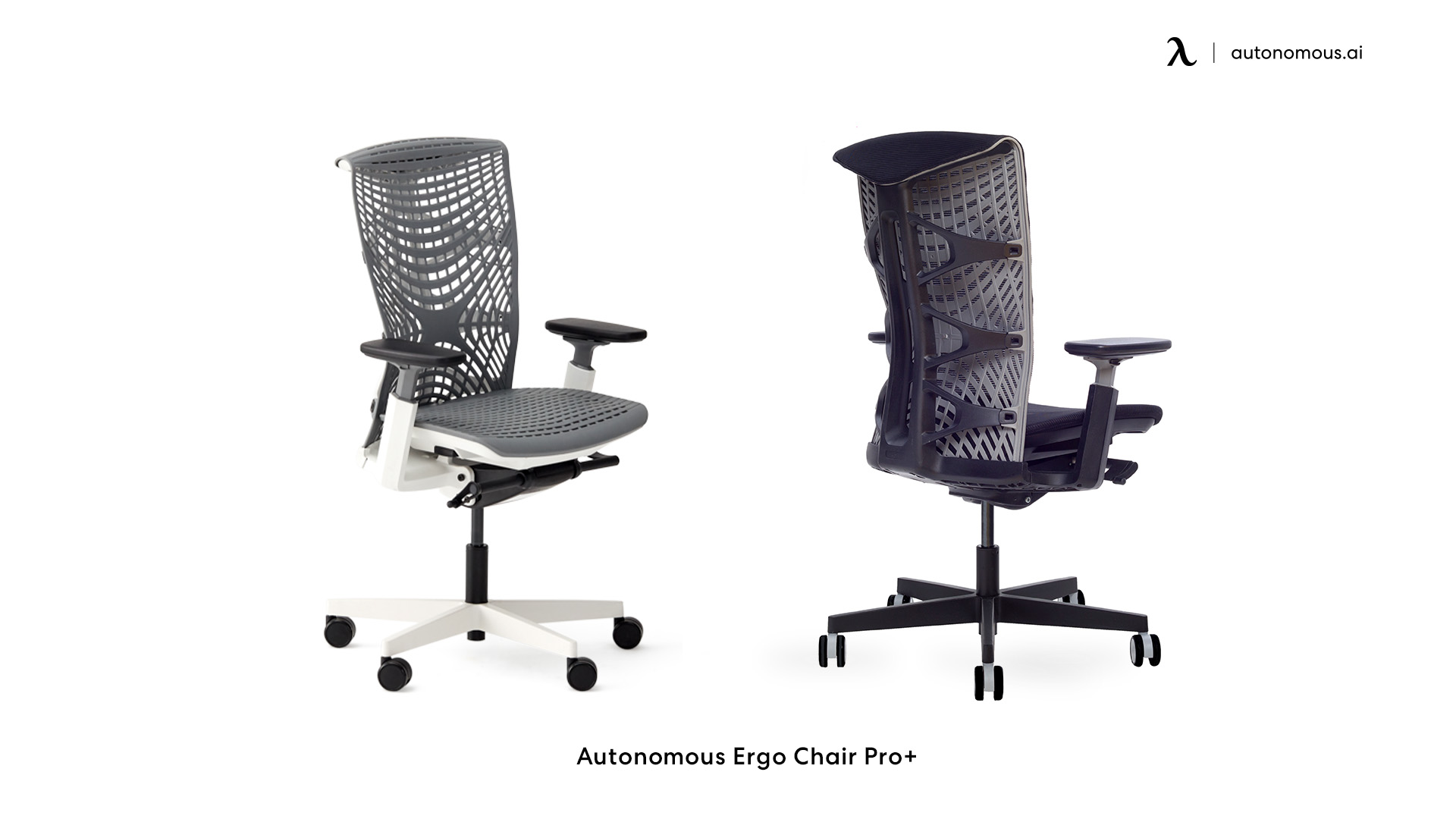 This is one of the novel seats. Charged up by improvement, intended for the people who need to move more. It goes with a frameless improvement for an unchecked turn of events. ErgoChair Plus stimulates standard flexibility and is significantly adaptable to spinal assistance.
3. ErgoChair Recline
This is an ergonomic desk chair with arms more than your parlor seat. Besides, it is significantly more grounded than your PC seat. ErgoChair Recline goes with armrests, lumbar assistance, and recline close by versatile headrest and leg rest decisions. It is the most agreeable, solid foam seat, which gets back with lean back capable cross section and lumbar assistance.
4. Orren-Ellis Aimee-Jayne Office Conference Chair
Assuming you need a great-looking meeting chair that actually offers comfort and will not burn through every last dollar, then, at that point, it very well might merit considering this artificial leather office seat. While you might want a more customizable seat for the entire day, this is a stylish office chair choice assuming you require to sit a little while at a phase.
5. Herman M. Sayl-Ergonomic Office Chair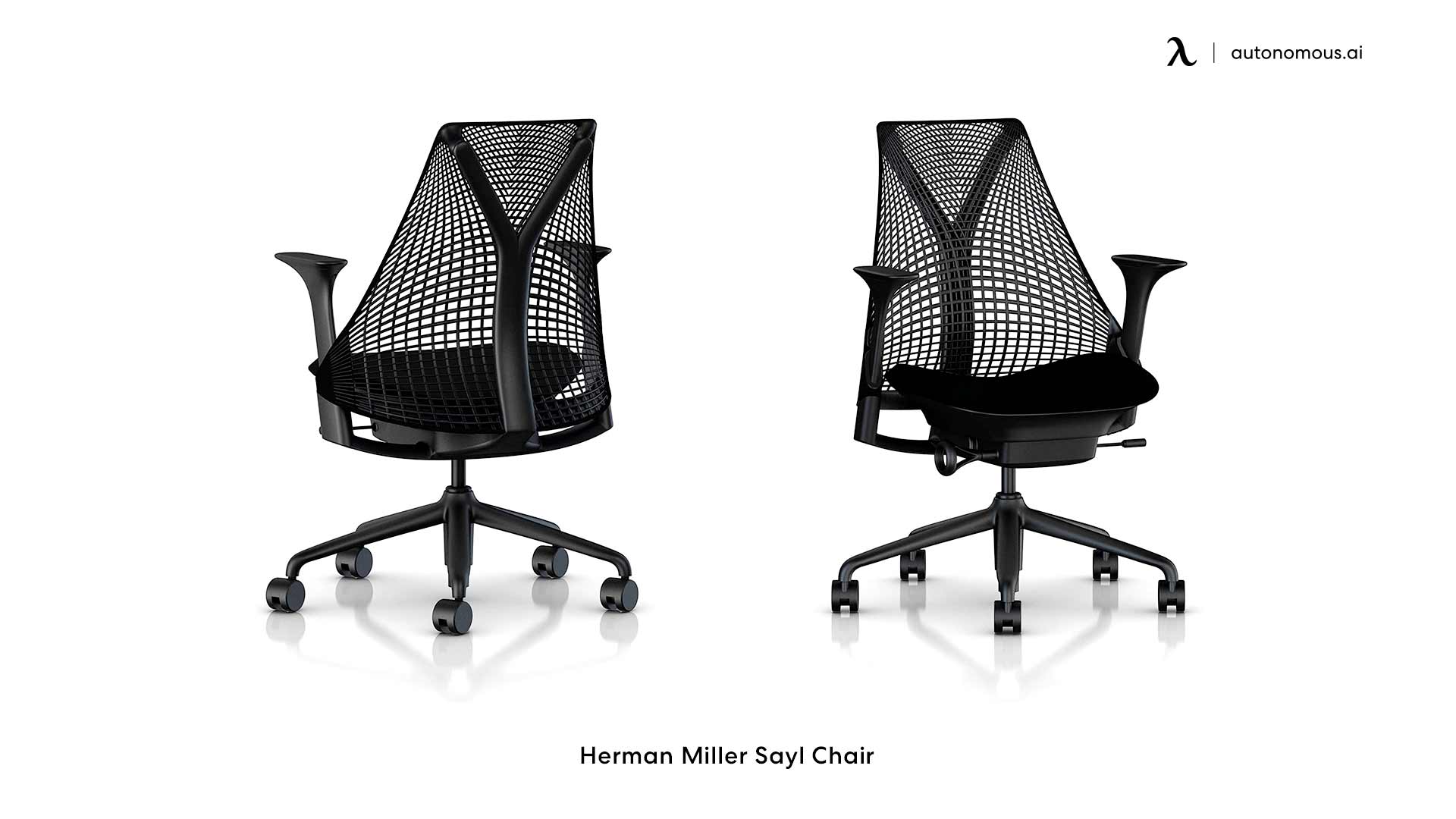 The seat offers an advanced and one-of-a-kind arrangement, but on the other hand, it's amazingly comfy, and it is an adjustable armrest office chair. The seat will retain your backbone in its regular position, further developing your stance.
6. Alera-Elusion Mesh Fabric Task Chair
This tall office chair accompanies a multifunction component that permits you to change the back point, slant, and the arms' tallness. This office seat offers some extraordinary features and change choices. Also, the seat has a pleasant molded seat pad that will guarantee an agreeable encounter all through.
7. Mercury-Pinero Mesh Chair
This office chair with adjustable arms is an extraordinary choice for individuals who need a leader-type seat on a careful spending plan. Accessible in eight tones (counting a few splendid shades), this in-vogue seat is worked for weighty use. That is a 24-hour chair and can withstand a standard long workday.
8. Alori-Chai
It's a breathable cushioned armchair, ergonomic spine support and other ordinary elements (turn, slant) guarantee that this one can contend with more expensive choices. The seat is curated from premium materials, similar to the PU casters that work incredibly hard surfaces. 
9. Human Scale Chair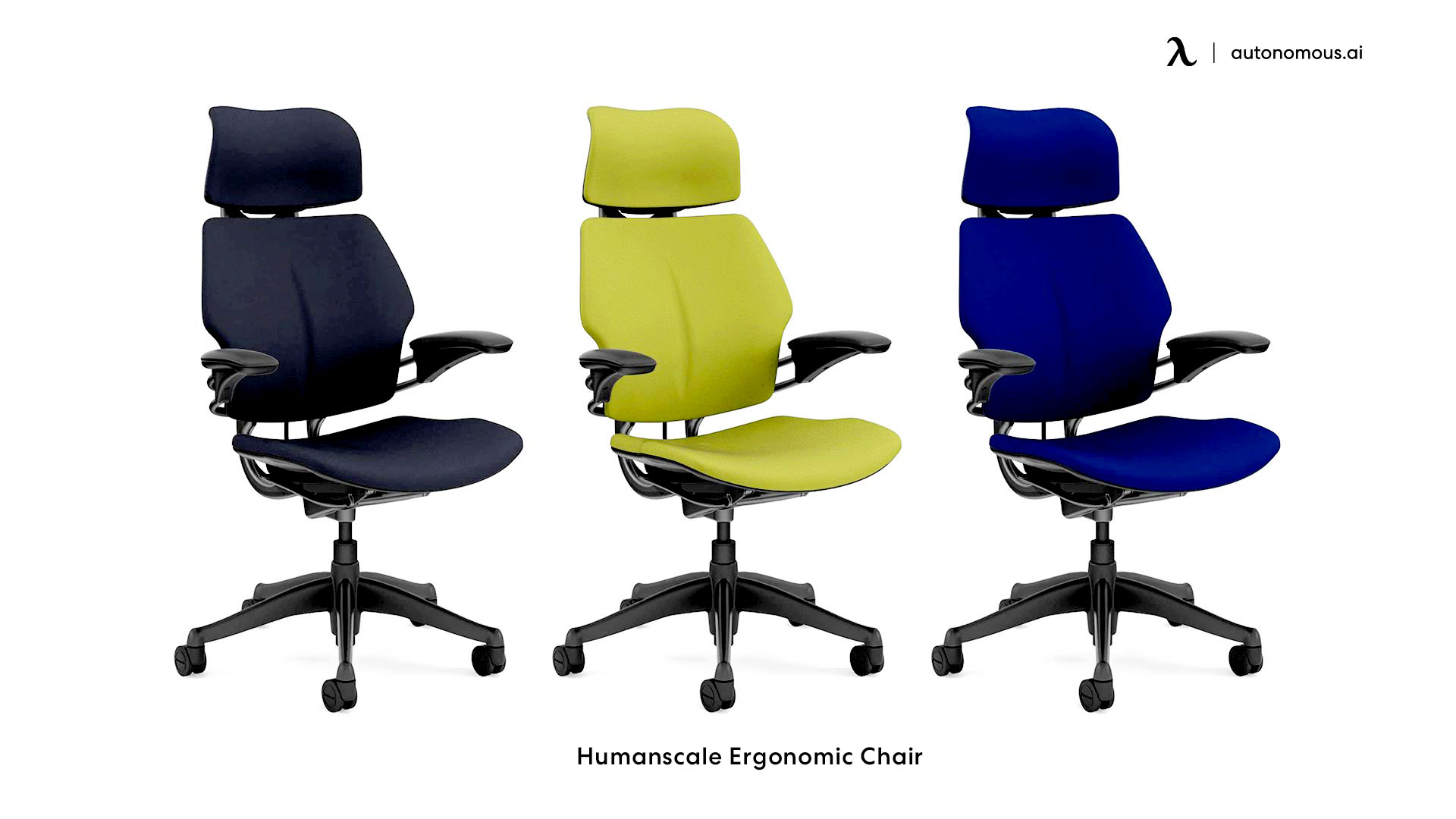 This one comes with a headrest for the office chair, besides it has a leaning back activity that permits you to keep up with a steady perceptiveness level whereas you lean back. The pads are formed to accommodate your body impeccably, and the seat obligates an approachable backrest that adjusts to your vertebral as soon as you lean back.
10. Laura Davidson Soft-Pad Management Chair
This office chair with adjustable arms offers an exemplary style, alongside an extraordinarily tough leather sitting exterior and a metal outline construct. There are modifications for stature, seat slant and turn, and the seat has back pads that ought to be ergonomically sufficient for maximum individuals.
11. Steel'case Office Chair with Headrest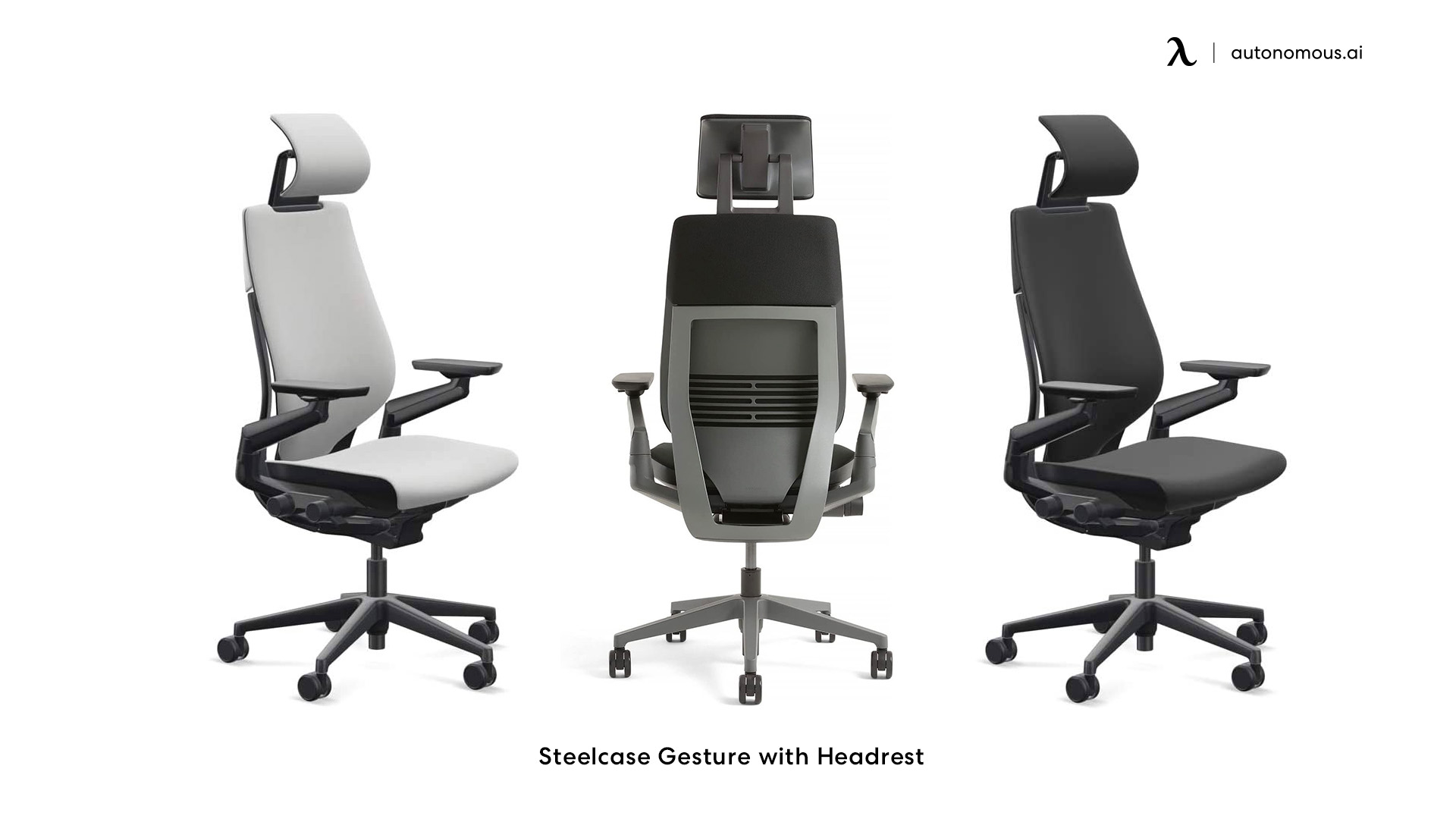 This is an ergonomic chair with adjustable armrests. With a construction that is ideal for tall individuals, the seat offers various changes. It has a movable headrest that ought to be sufficiently high for additional clients.
12.Verta-Gear S-Line Gaming Seat
The seat of this office chair with adjustable arms is not difficult to put together, and whenever it's assembled, you'll see that it's worked from finest constituents, together with an ultra-advanced-thickness strength froth. The foundation is supported as well, in addition to it includes hustling beautician casters for horizontal skimming. 
13. OFM-Collection Gaming Chair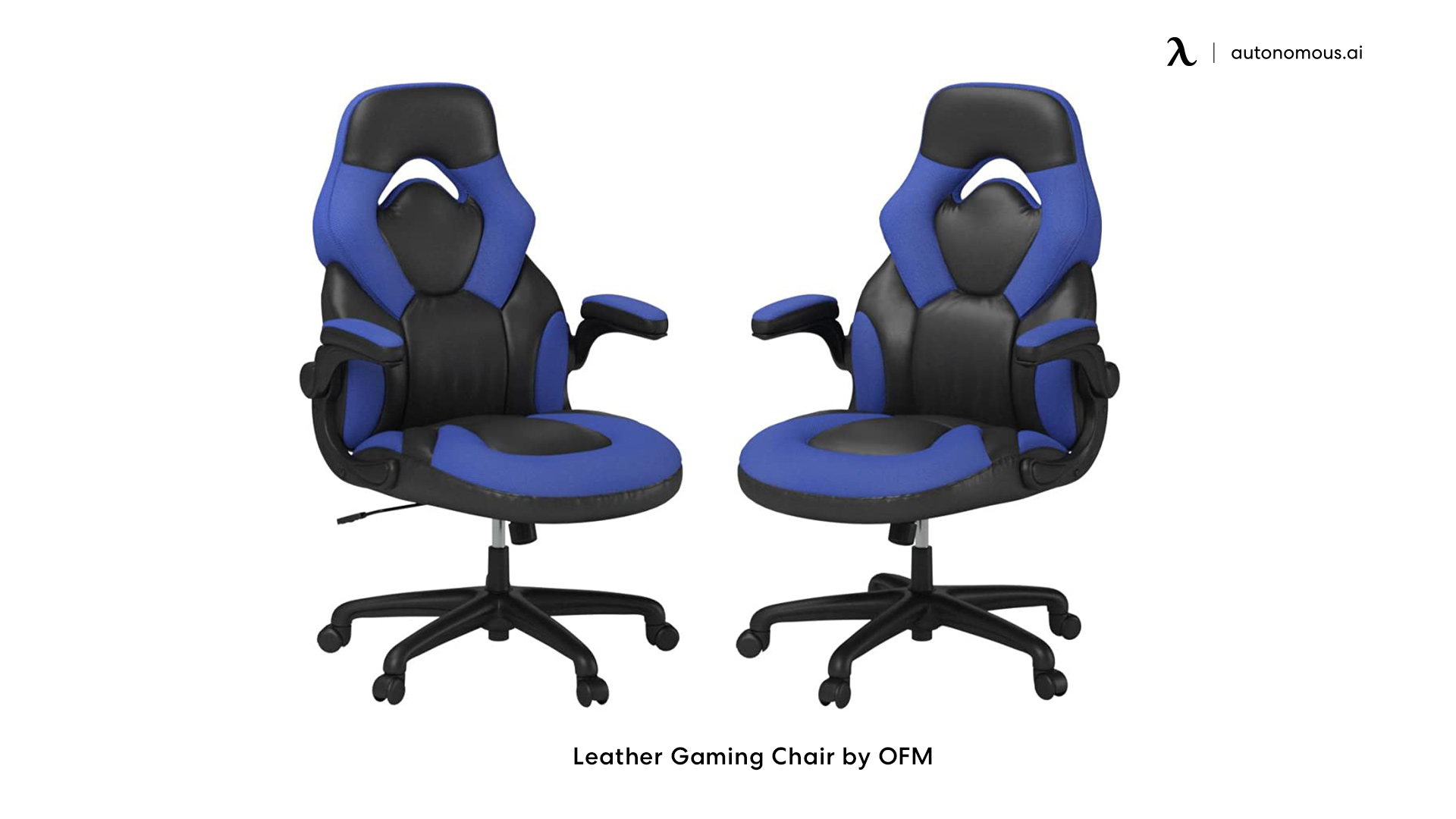 The seat might be cheap. However, it's not seriously assembled or of bad quality. You'll get very good quality materials, alongside changes for equipment corresponding stature, slant, arms and turn.
14. Streak Mesh Drafting Chair
This is an adjustable arms office chair with large numbers of similar advantages as other work area seats on this rundown, including the chilling network back, the agreeable cushioned seat and the sky's the limit from there. Furthermore, you can elevate it to a lot more sophisticated and later you can find other work area seats.
Having improper posture at a time presumably will not have more than a minor impact on your physical and mental prosperity, however neglecting to address that improper bodily pose over the long run, particularly assuming you go through a few hours every day at a work area, can have enduring effects that regularly go past simple inconvenience. Subsequently, you want to purchase an office chair with adjustable arms that is flexible and ergonomically made.
15. Herman Miller Office Chair
The chair might be somewhat expensive, yet there's a valid justification for it. The seat has an ergonomically designed manufacturing plan, with highlights like a back made of mesh fabric, a tough base and three unique sizes to browse that guarantees you'll stay contented for the day.
FAQs of an Ergonomic Adjustable Office Chair
1. Are armrests good for ergonomics?
In general, armrests are good for ergonomics. They promote good posture and sitting formation, which lead to significant health benefits in the long run. 
2. Which is the perfect office chair with adjustable arms?
If you are having trouble finding the proper ergonomic chair adjustable arms, look no further than Autonomous' own ErgoChair Pro. 
With various colors and plenty of adjustment capabilities, you can easily make this chair your own. The outer material is polyester, which covers a molded foam interior. All in all, this chair supports all your ergonomic needs. 
3. How to make your office just a little bit better?
Ergonomic chair adjustable arms upgrade your office health. However, some other accompanying accessories can make your workday just a little easier. An adjustable desk takes all the benefits of an adjustable chair one step further. Plus, you cannot complete a desk setup without a lamp or a helpful mouse tray.
4. How should I adjust my ergonomic chair?
To get the most out of your ergonomic chair adjustable arms, you should position them so that your elbows lay at a 90-degree angle. This prevents the shoulder, neck, and wrist pain at the end of the day. 
5. How should I sit while working at a desk?
There is a certain way to position your body while working to prevent muscle aches and cramps. Whether or not you have an office chair with adjustable arms, it is crucial to consider the following. Avoid slouching by sitting up straight. Your arms should be parallel to the floor. Both feet should be flat on the floor to promote blood circulation. This gets interrupted when you cross your legs, so be sure to avoid crossing them. 
When working with a computer all day, even if you have ergonomic chair adjustable arms, you should keep your computer screen about 20 to 40 inches away from you. Keeping the screen too close can lead to eye strain. Additionally, the top of the screen should be about eye level. 
6. The importance of comfort while working 
When you are working all day, it seems that you have no time to focus on comfort. However, when the aches arise in the end, it seems that you should have spent more time correcting your posture or keeping your feet flat on the floor. An office chair with adjustable arms can help you maintain good form without thinking about it. 
An ergonomic chair with adjustable arms can keep your body aligned to avoid uncomfortable muscle pains at the end of the day. You can focus on your work while the chair does the work of keeping you healthy. 
All in all, an ergonomic chair that has adjustable arms is a great way to keep you comfortable. As a result, it's one of the productivity tips to help you work through your day. Ergonomic chairs can also improve your overall mood and health by promoting digestion, circulation, and fewer muscle pains.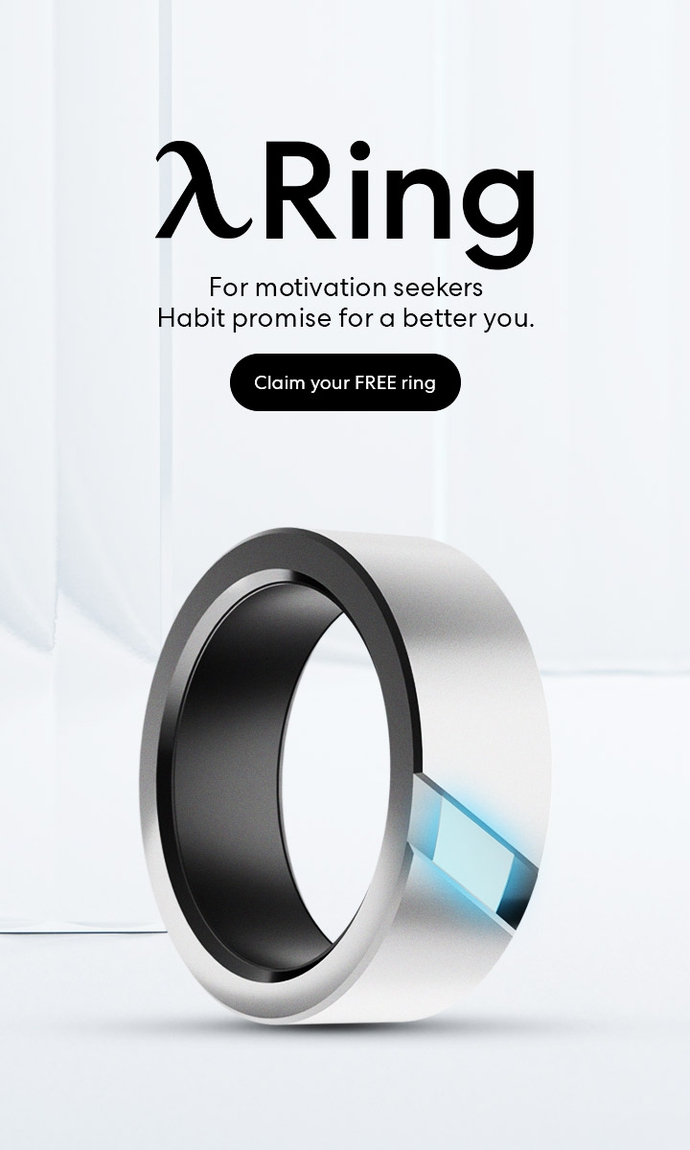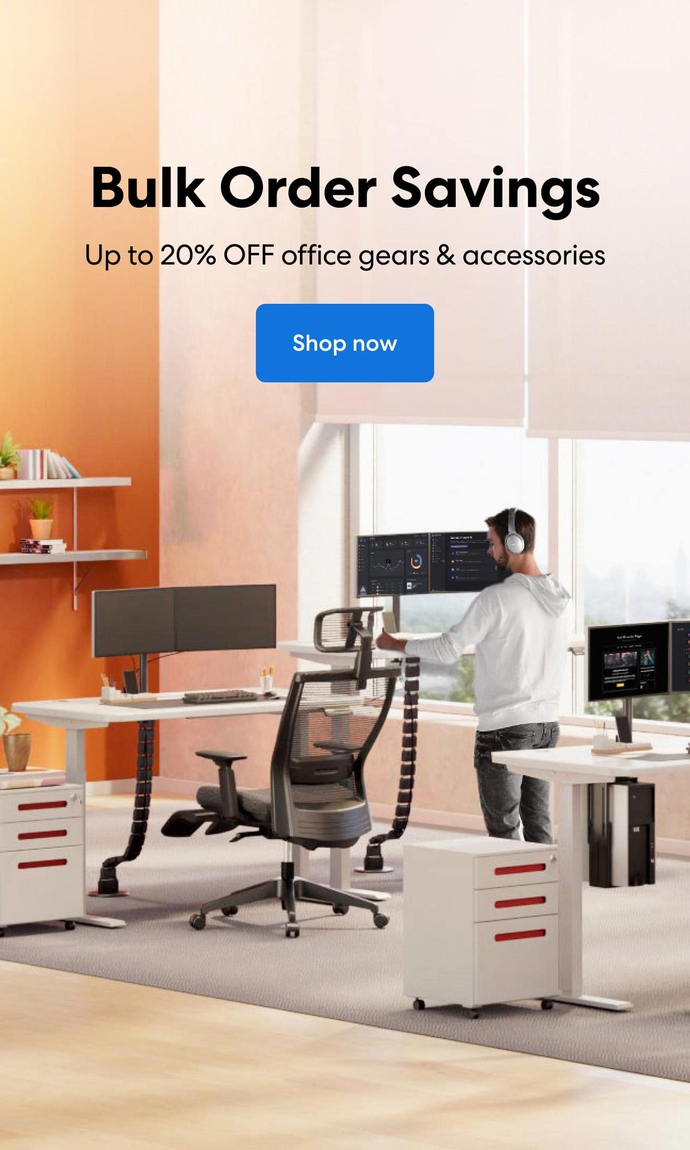 Subcribe newsletter and get $100 OFF.
Receive product updates, special offers, ergo tips, and inspiration form our team.