Latest Updates
10 Unique Father's Day Gift Ideas from Daughters in 2023

Autonomous
|
Jun 7, 2023
583 Views
Father's Day is just around the corner, and the time has come to show your love and appreciation to the most important man in your life. Dads do so much and it's important to show how grateful you are for your father's unwavering support. What better way to express your feelings than with a Father's Day gift from a daughter?  
Daughters, in particular, often have a special bond with their dads. That's why we've put together a list of Father's Day gift ideas from daughters to help you find the perfect present for the best man in your life.
The 10 Most Unique Father's Day Gifts from a Daughter
Whether your pop is a tech-savvy entrepreneur or a hands-on DIY enthusiast, there are plenty of Father's Day gift ideas from daughters that will make his day special. Keep reading to discover some great present options that your dad is sure to love. 
1. DIY Father's Day Gifts from a Daughter
There's something special about a homemade gift. Whether it's a knitted scarf or a card made from scratch, your father will appreciate the time and effort you put into making something just for him. 
Write a little note for him or add chocolates to the present to make the experience even more memorable. 
2. Standing Desks
This is perfect for dads who work from home or spend a lot of time at their desks. With an adjustable height desk, your dad will be able to switch between sitting and standing. This can help alleviate back pain and improve blood circulation. 
There are countless models available now, so you can easily find one that fits the bill. Make sure to check for additional features such as wireless charging, pneumatic height adjustment options, pullout drawers, etc.  
Some product suggestions
3. Ergonomic Chairs
One of the best Father's Day gifts from a daughter has to be an ergonomic office chair. Such home furniture provides maximum comfort and support for the body, reducing the risk of back pain and other related aches. 
Sitting in the same position for hours on end can be harmful to the body. That's why an ergonomic chair is essential for anyone who spends a lot of time at a desk.  
It supports the back and neck and improves posture, reducing the chances of developing pain or discomfort. If your dad is complaining about his old office stool, it's time to buy an ergonomic chair. 
Some product suggestions
4. Bluetooth Speakers
A set of Bluetooth speakers is an excellent Father's Day gift from a daughter. Your dad will be able to stream his favorite music wirelessly from his phone or other devices.  
Some speakers even come with a built-in microphone, allowing him to take calls or use voice commands. Bluetooth speakers are a great way to enjoy high-quality sound in any room of the house or even outdoors. 
Check for Wi-Fi compatibility and range features before investing in any product. As a rule of thumb, a budget-friendly Bluetooth speaker should cover a range of up to 50 feet. 
You can obviously find models that cover up to 100 feet, but they might fall on the pricier end of the spectrum.  
Some product suggestions
5. LED Lamp with Wireless Chargers
Is your dad a tech enthusiast? Does he get excited about multi-functional devices? Surprise him with a modern LED lamp. Such products now feature wireless charging as well as different light modes.  
The bright and adjustable light source can be perfect for his workspace, while the built-in wireless charger can power his phone and other gadgets.  
Some product suggestions
6. L-shaped Standing Desk
If your dad needs a bigger workspace than what a simple home office desk can offer, an L-shaped standing desk is a great alternative.  
It provides enough real estate for multiple monitors, paperwork, and other essentials and can be adjusted to different heights. Such desks promote better health and productivity by allowing users to switch positions and work comfortably all day. 
Some product suggestions
7. Massage Gun
Fathers never slack off when it comes to providing for their families. With so many responsibilities on their shoulders, it's our duty to comfort them however we can.  
A massage gun can be the best way to help your busy dad out. This type of equipment is perfect for relieving pent-up stress and pain around the shoulders and joints. Give your dad an at-home spa session this Father's Day and use a massage gun to alleviate stress.  
Some product suggestions
8. Headphones
If your dad enjoys listening to music or podcasts, a pair of high-quality headphones is a gift he'll love. Look for ones with noise-canceling features so he can block out distractions while he works or relaxes. 
Try to find a model that allows Wi-Fi and Bluetooth compatibility, too. Your father can easily pair with other devices or the home network using such features.  
Some product suggestions
9. ADUs
Accessory Dwelling Units are an exciting trend in housing design. These self-contained units can be built in the backyard and used as a guest house, a home office, or a rental unit.  
ADUs are definitely unique Father's Day gifts from a daughter. Go all out and order him a prefab unit from a renowned brand. Most models feature built-in office accessories and furniture as well. Look for a unit that has a folding computer desk and sofa bed.  
This gift will provide your dad with a comfortable and self-sufficient living space, and it will also show him how much you love and care for him. 
Some product suggestions
10. Outdoor Furniture  
If your dad loves to spend time outside, consider getting him an outdoor furniture piece like a lounge chair.  
This will encourage him to relax and enjoy nature, and it will also remind him of your love and appreciation every time he uses it. Additionally, purchase a throw pillow or a warm weighted blanket for BBQ nights and parties.  
Some product suggestions
Why Is Father's Day Important?
Father's Day is a chance to show your dad how much you love and appreciate him. Dads do so much, from teaching us how to ride a bike to picking us up on the late nights out - they deserve to be celebrated. Our first male role model is always our old man.  
This occasion is an opportunity to let your father know that you acknowledge his hard work and are grateful for everything he does for you.  
How to Pick the Perfect Father's Day Gift as a Daughter?
As Father's Day approaches, it's time to start thinking about the perfect gift for that special man in your life.  
As a daughter, you want to find a present that is both meaningful and shows your appreciation for all he does for you. Shopping for this event can be overwhelming, given how we're all past giving the men in our lives generic presents like ties and socks. 
Don't worry. We still have you covered with these tips and ideas for the best Father's Day gifts from a daughter. 
Consider His Interests
First, it's important to think about your dad's interests and hobbies. Is he a sports fan, a bookworm, or a foodie? 
No matter what he enjoys, consider a gift that aligns with his passions. One thoughtful and personalized present idea is to create a care package tailored to his interests, including his favorite snacks, a book by his favorite author, or tickets to a sporting event he's been wanting to attend. 
Be Honest
Another heartfelt gift option is to write a message or letter to your dad expressing your love and gratitude. Take the time to tell him what he means to you and how much you appreciate everything he does for you. This genuine and loving gesture will be cherished for years to come.
Do-it-yourself
DIY Father's Day gifts from a daughter are perfect if you want to give him something unique and personalized. Some ideas include a photo album filled with memories of you and your father, a homemade meal or baked goods, or a hand-painted mug or picture frame. 
Remember, the most important aspect of a Father's Day gift from a daughter is that it comes from the heart. It's not about how much money you spend, but rather the thought and care behind the gift. 
Set a Budget
You don't have to break the bank for a Father's Day gift. There are plenty of budget-friendly present options available.  
As we mentioned above, it's not the price tag that counts, but rather the sentiment behind the gift. 
You can think of getting your dad something he needs or wants but hasn't gotten around to buying for himself. Alternatively, you can even make him his favorite meal or plan a fun day out together! 
What Not to Get Your Dad This Father's Day?
When it comes to finding the perfect gift for your dad this Father's Day, there are some things that you should avoid like the plague.  
It's always tempting to take the easy way out and just purchase a generic tie or box of chocolates but your father deserves better than that.  
In this section, we'll be outlining what NOT to get your old man this Father's Day and providing some helpful alternatives that will show him just how much you care about him.  
1. Ties
While a tie might seem like a safe bet, it's also incredibly basic and not very personal. Plus, chances are, your dad already has a million ties in his closet. Instead of getting him a present that everyone gets, try to think outside of the box and come up with something more unique.  
Maybe your father has a favorite band or sports team that you could get him some merch for. On the other hand, maybe he's been talking about a hobby that he's been wanting to try out but hasn't had the chance to yet - purchasing supplies to help him get started would be a great gift.
2. Gag Gifts
If done correctly, a sarcastic or funny gift can be a hit, but most gag presents are just lame. Plus, they're usually not very useful and end up taking up space. Opt for a gift that will actually be memorable and not useless, like a nice book or a piece of artwork for his office. 
Infomercial products are also a big no-no. They often don't work as advertised and are not worthy of your hard-earned money.
3. Coffee Mugs
Mugs are one of the worst Father's Day gift ideas from a daughter. While one or two coffee mugs might be cute, too many are just unnecessary.  
Your dad likely doesn't need yet another cup to add to his collection. Instead, get him a gift that he'll appreciate. If your father loves to cook, a nice set of knives or gourmet cooking spices would be a great idea.
4. Useless Trinkets
Here's an unwritten gift-giving rule: don't buy anything that is not worthy. It's best to avoid presents that will not be put to any good use or might collect dust somewhere in the basement. 
5. Store Cards
Gift cards may seem like a nice option but be careful not to choose a card for a specific store that may restrict your dad's options. These cards also tend to be less versatile than other gifts, and while they may be useful, they can be a bit impersonal. 
In short, avoid presents that are generic and too basic. Steer clear of sarcasm or gag gifts. Look for a present that is meaningful and functional, not useless or inconvenient. Get something that reflects your dad's personality and interests.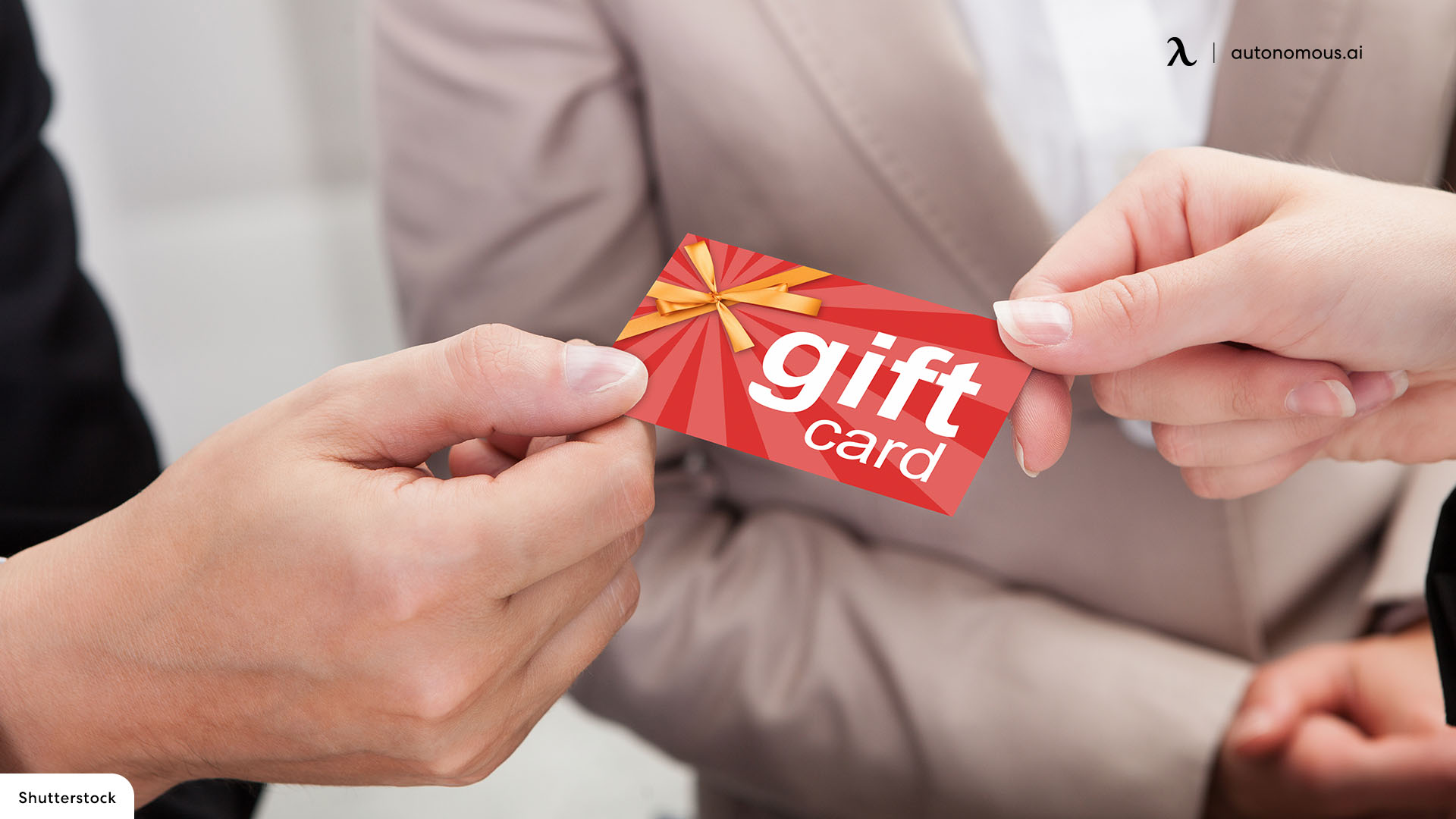 Final Words
At the end of the day, the most important thing is to make Father's Day memorable for your dad. Choose a gift that shows him how much you care and how grateful you are for all that he does. 
While there are countless Father's Day gift ideas from a daughter, only some are worthy of making the cut. If you can't think about any of his hobbies, why not look into mutual interests that you share with your dad?  
You don't have to purchase your father something for this special day. Instead, pour your heart out on a letter or cook him his favorite meal. Go ahead and invite his best pals to make the occasion even more memorable.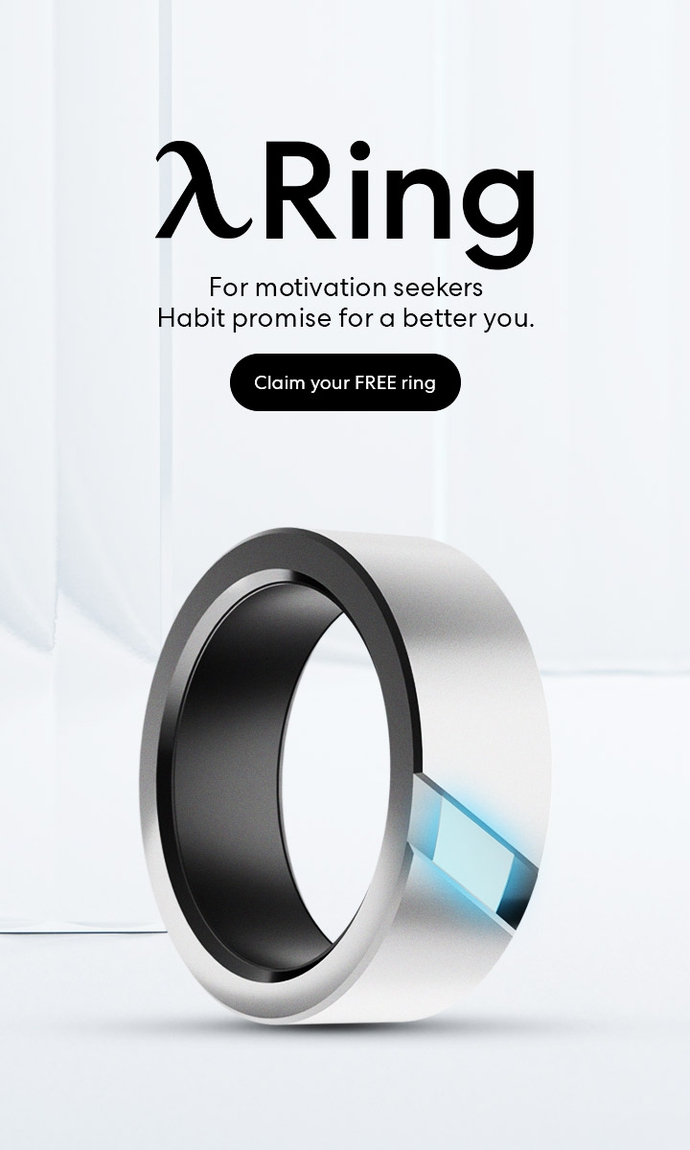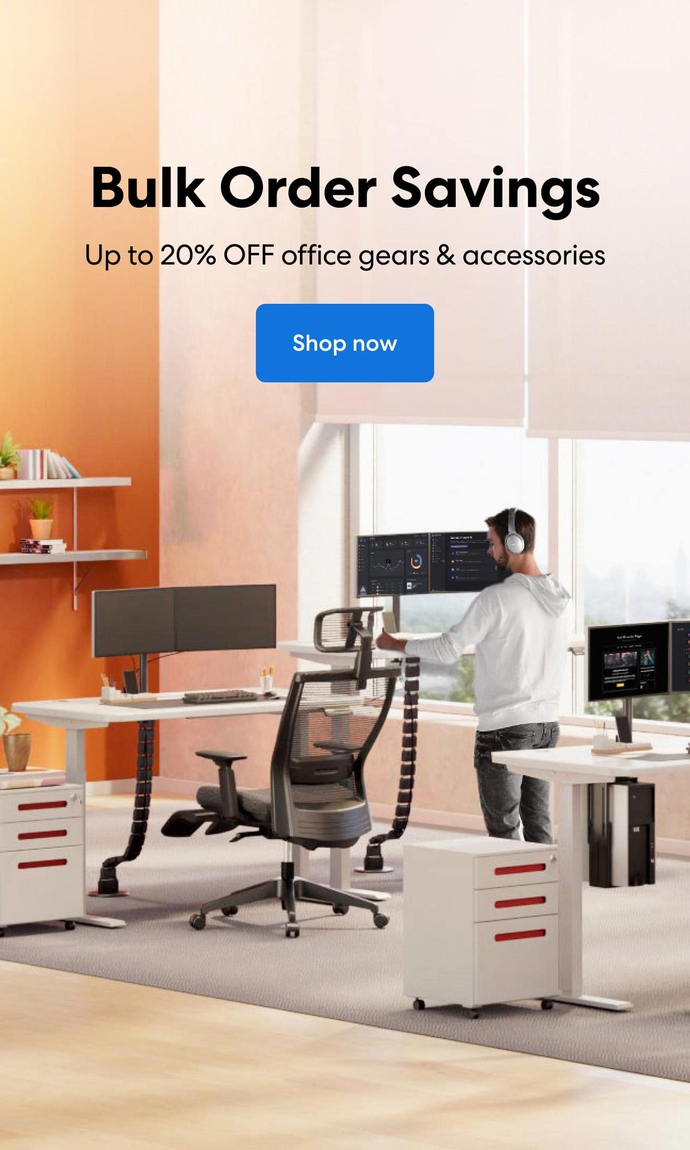 Subcribe newsletter and get $100 OFF.
Receive product updates, special offers, ergo tips, and inspiration form our team.