Smart Products
20+ Best Gaming Computer Desks for PC & Console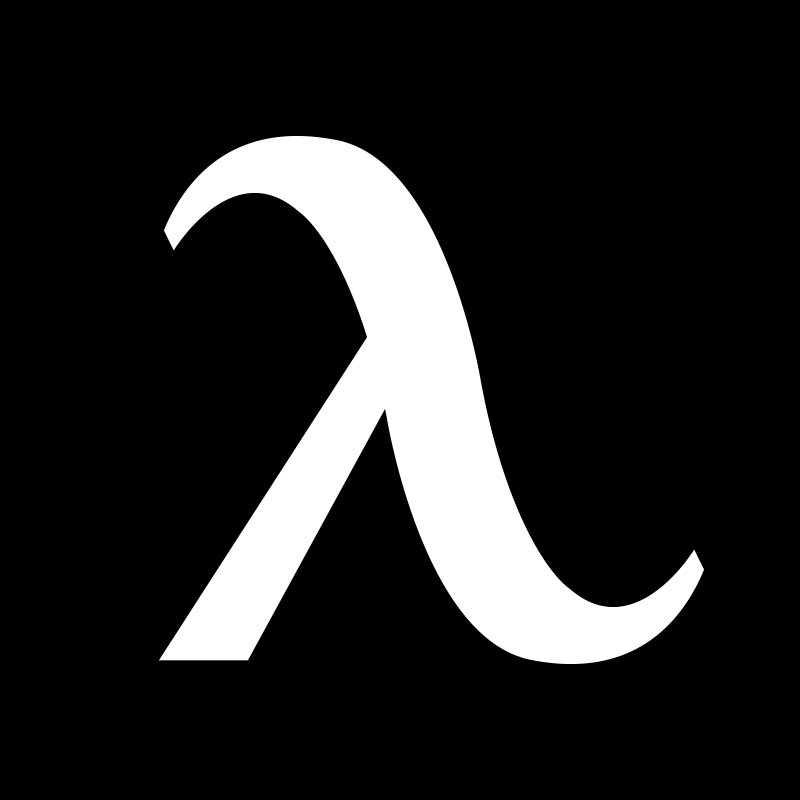 Autonomous
 | 
Dec 4, 2021
If your regular computer desk stops being practical for gaming, maybe you should start considering a gaming computer desk that helps you optimize your space and offers better ergonomic alternatives to reduce your fatigue.
There's nothing better than keeping your gaming gear easily accessible and organized, but in order to have that, you need a good quality gaming desk that's designed with all the required buffs and sturdy materials.
We've analyzed the price, quality, features, and user feedback of over 20 desks and summarized them on this list for you to decide which one is the best for your gaming aesthetic setup.
24 Best Gaming Computer Desks for PC & Console
1. Autonomous SmartDesk Corner
Our favorite L-shaped gaming desk gives you more space than our regular smart desks, allowing you to use two or three monitors at the same time. It also features three motors instead of one to boost its power.
The Autonomous SmartDesk Corner can lift even 400lbs in its solid steel legs, and it's programmed with four different features for delivering extra commodities; just press a button to glide comfortably into place.
This gaming computer desk gives you a warranty of five years, and it's meant to last you for up to 10 years of heavy use. It's an investment in your comfort and entirely personalizable for your particular needs.
2. Autonomous SmartDesk Core
If you're looking for a minimalist alternative for your gaming setup, this electric standing desk is your best option. Its adjustable height increases your well-being by allowing you to arrange yourself to what feels best at a given moment, and you can even save your favorite four custom heights in its customizable presets for more straightforward access.
SmartDesk Core easily lifts 265lbs and supports regular or large desktop options. Like all of our smart desks, it's BIFMA certified for strength and durability. It's a fantastic beginner's gaming computer desk that can last you more than 10 years.
3. Autonomous Standing Gaming Desk
Level up your game with this incredible height adjustable gaming desk. It's going to become the center of your battle station and provide you with an other-worldly gaming experience.
The Autonomous Standing Gaming Desk features a 70.5'' length and 30'' width tabletop. It upgrades every gaming session to its ultimate comfort by giving you the necessary space to perform better and more efficiently.
Being height adjustable is a fantastic perk. There's no reason to ruin your physical health by laying in one position for hours on end. This gaming computer desk allows you to move your joints and remain active while maintaining an excellent game performance.
Other outstanding characteristics are its advanced noise cancellation engineering and its stable, innovative, and ergonomic design. This is definitely the ultimate gaming desk for having a high-quality experience.
4. Mr. IRONSTONE Deep Gaming Desk
With over 5000 ratings and excellent reviews, Mr. IRONSTONE is an affordable beginner-friendly gaming computer desk that's designed with waterproof MDF and long-lasting metal legs. This gaming desk can bear decent weight, making it ideal for staging your favorite gaming gear.
Additionally, it has an R-style looking design with adjustable feet for better support, stability, and durability to hold your gaming accessories. On the table, you have available two cable management holes and a cup and headphone holder.
5. SIMBR Gaming Desk
It is designed for game lovers to boost their potential. The SIMBR Gaming Desk is geared towards most professional gamers and streamers.
This gaming computer desk features a high-level waterproof MDF board and sturdy metal legs that can withstand up to 176 pounds for all your beloved gaming gear. Its U-shaped carbon fiber textured surface doesn't only look sleek but is also super resistant and soft.
6. Apexgaming Elite 60 Series
Say hi to the modern gaming computer desk of your dreams. It's ergonomic and helps you maintain an optimal posture, made with premium MDF and a fixed steel beam. This exceptional desk supports 224 pounds for any necessity you may have.
Its work surface is large enough to mount all your monitors with ease. In addition, you can adjust its height through its controller.
7. Cougar Mars Pro 150
The Cougar Mars Pro 150 is here to set free your true potential. This sleek gaming computer desk is featured by RGB lights, your favorite ergonomics, and a unique control box.
Furthermore, it has a nicely textured surface and 330 pounds of capacity. It provides a more comfortable gaming experience with much more aerodynamic edges.
If you're looking for a gaming desk with LED lights, this is the one for you.
8. DXRacer GD/1000
Meet the GD 1000, the ultimate gaming computer desk for achieving a neat-looking space. It contains a wooden board on top and is made with solid ABS material.
Moreover, its legs present 360 degrees rotatable trapezoid feet that offer the most robust structure possible to prevent the table from wobbling.
9. Eureka Ergonomic Z1-S
The Eureka Ergonomic Z1-S is designed to hold your heavy-duty gaming gear and give you the highest satisfaction. This gaming computer desk is made of a carbon fiber top that can hold up to 500 pounds, so you can easily stage 27-inch dual gaming monitors.
Its adjustable feet stabilize your desk and ensure that it remains sturdy. In order to give you a more pleasing experience, it also features RGB lights on its sides to have a multicolor show while you're using it.
10. Arozzi Arena Moto
The Arozzi Arena Moto is one of the best-rated modern gaming computer desks out there. A microfiber mouse pad covers its whole surface for you to use your mouse anywhere you like. On top of that, it holds up to 265 pounds, and its sturdy materials ensure long-lasting durability.
You can enjoy its four customizable presets for your desired heights, as well as its cutouts that make your cable management a lot cleaner.
11. Respawn 3000
This is one of the modern gaming computer desks on the market. This innovative desk features a lifting mechanism for a more comfortable viewing angle and loads of features to support your accessories. Its steel tube frame allows you to adjust its leveling lights, and it can stand even 200 pounds of gear.
12. Thermaltake Tough Desk 300 RGB
When looking for an exceptional and cool gaming desk, this steel-made one takes the prize by being entirely covered by an anti-scratch material and holding up to 330 pounds. It also enhances the room's aesthetic by featuring an RGB strip throughout the whole exterior of the mouse pad.
This PC gaming table is also made with a handy cable tray to optimize your gaming cable management and prevent clutter.
13. Logitech G Motia
If you want the best craftsmanship and durability for your gaming setup, the Logitech G Motia is going to amaze you. Its laminated table top prevents any smudging or glaring that might take place with regular tables.
This desk holds up to 250 pounds, and its dimensions make it suitable for any gamer, no matter the experience.
14. Desino Gaming Desk
Now we present you with a budget-friendly gaming desk that isn't only affordable but also features all the necessary gadgets to make your gaming experience a memorable one.
This ergonomic gaming desk for sale is effortless to assemble, and it's offered in three different sizes for you to pick from. Its metal body is decorated with red accents that make it especially attractive to the eye.
15. Greenforest Corner Desk
If you want versatility in the way you set up your desktop, you are going to be pleased with how the Greenforest Corner Desk helps you do that. This L-shaped PC gaming table is made to occupy as little space as possible and give you more areas to work with.
Furthermore, its elegant black design blends in nicely with any environment. It also keeps everything at an arm's reach for a more comfortable gaming session.
16. Homall 55'' Gaming Desk
This is another best gaming desk for your choice. Homall offers you T-shaped stable legs and carbon fiber that ensures longevity and resistance to corrosion. It features several hooks for supporting your headsets, controllers, and beverages, including a wire hub for assuring excellent cable control.
17. AUAG 47'' Gaming Desk
AUAG's desk is one of the most futuristic gaming desks for sale on this list. It can fit up to three monitors and the rest of your gaming gear since it holds even 330 pounds. Its feet are designed in a unique way that you aren't going to see on any other gaming desk.
That's not all this cool gaming desk has to offer. The sides of the table come with RGB lighting that switches between three different colors and lighting styles. Additionally, it presents gadgets for storing your beverage, headset, mouse, and cables.
18. E-Win 2.0 Edition RGB Gaming Desk
This eye-catching PC gaming table is probably the most visually attractive option on this list. It features multicolor RGB lights and extra strong brushed aluminum legs that remain perfectly stable on any floor you may encounter.
In addition, it gives you a 5° ergonomic incline for your keyboard and better monitor visualization, keeping your arms and wrists pain-free.
19. Uplift V2 4-Leg Standing Desk
The Uplift best gaming desk is built for heavy-duty gaming gear, as it features motorized legs that can adjust to your desired height. It lifts 535 pounds with its cedar wood top for you to display all your selected devices.
It also offers a cable management tray to assure a clean and organized look to your whole setup.
20. Apex Desk Elite Series
This white gaming desk beats all other ones because of its dual-motor lifting mechanism for personalizing your desired height. It holds up to 225 pounds because of its medium-dense wood with a matte finish and steel frame, keeping everything sturdy and balanced as it should be.
21. Respawn RSP-1048 Desk
Respawn's desk has more than enough space for multiple monitors desk setup and all your desired gear. It also comes with specific areas to facilitate cable management and an extended mousepad covering the whole table to make your gaming experience a lot more comfortable and efficient.
This best gaming desk gives you the freedom to play however and whenever you want. All its features remain as flexible as possible and always cater to your comfort and well-being.
22. Toughdesk 500L RGB Battlestation
Toughdesk is a genuinely high-end-level desk. This quality is evident from its incredible adaptability in height and ergonomics to the comfort of having a whole coverage mouse pad. It even features RGB lights throughout the entire desk to match your gaming environment and allow you to submerge fully in the experience.
Moreover, its anti-collision sensors help you not slam your knees against it and potentially damage something. This PC gaming table might be one of the most expensive on our list, but it's also one with the highest quality.
23. Eureka Ergonomic I1
Eureka has a more down-to-earth and affordable option but maintains that beautiful carbon finish and a sleek cable management system. Due to its relatively small size, it's one of the easiest to assemble on this list, which is a plus to any new gamers that want to begin with a basic but functional model.
On the downside, there isn't enough space for bigger gaming setups. Therefore, you should consider eventually switching up to a broader table.
24. Respawn 2000 Gaming Desk
This cool gaming desk gives you the most extensive area compared to any other desk on this list. With 110 inches in surface area, it has enough space for how many monitors and gadgets you desire to display. It even works great for team gaming sessions.
The Respawn 200 Gaming Desk also features a monitor shelf for better positioning and a more ergonomic placing of your neck, allowing you to follow the natural line of your sight and play comfortably for hours on end.
Bottom Line
After going through all of these gaming desks, you have enough knowledge and options to choose the right one for you and your gaming needs. Nevertheless, if you're still not convinced, we encourage you to look at these DIY gaming desk ideas to let your creativity flow.
We also would love for you to visit our catalog and check out all the fantastic things we've got for you to get the best out of your whole gaming experience.
Hey, you have special pricing through your company.
Get exclusive rewards
for your first Autonomous blog subscription.
WRITTEN BYAutonomous
We build office products to help you work smarter.
Coming at You Live from Autonomous' Social Media!