Working from home has several benefits and advantages. Your work-life balance and general mental health can be enhanced by setting your own pace and avoiding stressful commutes. Having said that, working from home might also pose some difficulties. As an example, lacking the proper office supplies at home can make it challenging to create a comfortable workspace. The secret to efficiency and comfort when working from home may lie in a good desk. 
This article walks you through the process of designing the ideal work-from-home desk setup for your unique needs and preferences while giving you an overview of some of the top 40-inch smart desks for home office.
20 Best 40-inch Desks for Small Spaces
1. Autonomous CompactDesk Pro
The Autonomous CompactDesk Pro is an all-around compact standing desk. It is crammed with features including wide spacing, two motorized legs, and cable management. This 40-inch-wide desk could cost a bit more than the typical desk we are all used to, but it won't break the bank or your back. 
Top dimension
43"L x 24"W x 1"H
Frame dimension
27.5"W x 40" - 73"L x 26.2" - 52"H
Materials
Top: Warp-proof MDF wood
Frame: SPCC steel
Colors
Top: White, Black
Frame: White, Black, Grey
Weight capacity
310 lbs
Warranty
7 years for frame
1 year for top
2. Autonomous CompactDesk Core
With an Autonomous sit-stand desk you get the same full range of height adjustability, the same load-bearing strength, and the same whisper-quiet performance as its bigger brother. The CompactDesk Core has a reduced overall footprint and more versatility to function in any sized environment. 
These CompactDesk Core workstations include a choice of size and color options and are aesthetically beautiful. Even with a price rise compared to their earlier models, this 40-inch wide desk is still affordable. 
Top dimension
43"L x 24"W x 1"H
Frame dimension
40" - 73"L x 27.5"W x 29.4" - 48"H
Materials
Top: Warp-proof MDF wood
Frame: SPCC steel
Colors
Top: White, Black
Frame: White, Black, Grey
Weight capacity
265 lbs
Warranty
5 years for frame
1 year for top
3. Aiterminal Ergonomic Tempered Glass Desk: USB ports /Four Programmable Settings
With this Aiterminal tempered glass desk, you can work in style and comfort. This standing desk mixes steel, wood grain vinyl, and tempered glass to create a chic and contemporary piece of furniture with mid-century style influences. 
The 40-inch desk with drawers has two 2.4A USB charging outlets, touch-sensitive controls, and a vinyl front. You can store up to four height settings on the touch-sensitive controller for consistent adjustment throughout the day.
| | |
| --- | --- |
| Top dimension | 23.62"D x 45.35"W x 46.3"H |
| Hidden pull-out drawer dimension | 20.7" x 11" x 1.52" |
| Height adjustment | 27.5" - 46.7" |
| Colors | White, Maple white, Black, Maple black |
| Materials | Glass, Stainless Steel |
| Weight capacity | 135 lbs |
| Warranty | 2 years |
4. FENGE Ultrawide CompactDesk: Drawer and Bag Hook
This FENGE electric standing desk follows ergonomic principles. Scientific office techniques can help people feel less stressed at work. By encouraging blood circulation when working and studying at home, this desk helps you prevent risks associated with extended sitting, such as lumbar pain and venous thrombosis. 
A great stand-up 40-inch computer desk that has a tabletop that is 43.3-inches by 27.5-inches will allow you and your family to work while staying active, healthy, and productive. This height-adjustable standing desk can serve as a computer desk for games, a desk for children to learn at, etc. 
| | |
| --- | --- |
| Dimension | 43.3"L x 27.5"W x 29.5" - 48.2"H |
| Materials | Wood |
| Weight capacity | 176 lbs |
| Warranty |  2 years |
5. The Office Oasis Premium Small Computer Desk: Built to Last
The options are unlimited with the versatile Oasis collapsible table/desk, as are the spaces it may live in without discomfort. This 40-in desk piece has a beautiful appearance of acacia wood set against a strong, foldable, black steel frame (that complements any decor), and you'll wonder how you ever got along without it.  
Furthermore, this small sturdy desk may fit in any area while still offering enough space for working, reading, or writing. 
| | |
| --- | --- |
| Dimension | 36"L x 22"W x 29.5"H |
| Materials | Alloy Steel |
| Colors | Black, Teak, Pear |
| Warranty | 5 years |
6. EUREKA ERGONOMIC Home Office Desk Study Writing Table
This traditional desk with a pegboard from EUREKA is decently comfortable to use for long periods of time, and it includes some pleasant extras like a cup holder and a headphone hook. However, it's a little cramped—much less roomy than the L-shaped EUREKA desk. This may be a smart compromise if you can only have one desk and you're in a small apartment or dorm room. 
The 40-inch desk is well-made, but because of its tendency to slide, a carpeted area would likely be the ideal place for it to be used. You can add on an optional keyboard tray or CPU stand for an additional $135 if you need a little more room.
Dimension (3 sizes)
55" x 23.6" x 29.5"
47" x 23.6" x 29.5"
39.4" x 23.6" x 29.5"
Colors
Black
Weight capacity
130 lbs
Warranty
5 years
7. Techni Mobili Home Office Workstation
This contemporary 40-inch desk with drawers adds a touch of sophistication to your home office because it is made of durable painted particle board. It features an enlarged work surface with two drawers and a roomy bottom shelf that will provide enough storage. 
Your workspace is given an elegant touch by our modern workstation desk. Its layout is perfect for home offices since it provides a generously extended work area and lots of storage. 
Dimension
43''L x 27.5''W x 35''H
Tempered glass thickness 7.8mm
Material
Glass, powder-coated steel frame
Weight capacity
110 lbs
Warranty
5 years
8. Techni Mobili Rolling Writing Desk
Mix industrial and modern styles together with this Techni Mobili rolling and adjustable writing desk. Due to its compact size and availability of two independent levels with separate desktops, enough space, and an adjustable height mechanism, this desk is ideal for home offices. 
The powder-coated metal frame and legs and carbon fiber-like table top texture give this desk a sturdy build in addition to a creative appearance, and the finish fits in with practically any decor. 
It has front wheels with locking mechanisms that allow quick movement inside a home office. The desktop of this 40-inch desk is big enough to fit your laptop, notebook, and other office essentials, and you can use the second tabletop surface as a riser to keep some items close at hand. It also has built-in headphone and cup holders that can be easily installed on right and left. 
| | |
| --- | --- |
| Dimension | 35.25''L x 25''W x 28 - 39.75''H |
| Material | Particle board and carbon fiber surface, coated metal leg |
| Weight capacity | 110 lbs |
| Color | Black |
| Warranty | 5 years |
9. Techni Mobili Clear Glass Top Desk
The Techni Mobili glass-top computer desk has a pull-out keyboard panel and plenty of workspace. Its curved and fashionable leg frames give any office a modern look.
This 40-inch computer desk has a pull-out keyboard panel with moisture-resistant PVC laminate veneer in a Mahogany finish, attractive curves of a curved scratch-resistant powder-coated steel frame, and a heavy-duty 8 mm tempered safety glass desktop. 
Dimension
43.25''L x 22.5''W x 29.5''H
Material
8mm tempered glass desktop, powder-coated steel legs, PVC laminate veneer keyboard tray
Weight capacity
110 lbs
Warranty
Tabletop: 110 lbs
Keyboard tray: 33 lbs
10. Benzara Compact Gaming Desk
Benzara's compact gaming desk features an open bottom shelf, an elevated monitor shelf, one cup holder, and one headphone holder. With PVC-coated shelves, a 3D carbon fiber texture, and K-shaped legs, it offers a unique design. 
Dimension
54"L x 27"W x 37"H x 62.83 lbs
Colors
Black & Red, Full Black
Materials
Frame: Carbon fiber & Metal
Top: MDF wood
Shelves
2
Warranty
1 year
11. EUREKA Z43 Z-Shaped Gaming Desk: Socket Holder & Additional Mousepad
Get your hands on this simple and adaptable Z-shaped gaming desk from Eureka for a more realistic racing car experience. The Z form gives the structure stability while also giving it a calm look. Additionally, you receive a large mouse pad for easy use, and the edge-wrapped construction guarantees that nothing slips off the 40-inch desk as you work or play. 
| | |
| --- | --- |
| Dimension | 43.3" x 23.62" x 29.76" |
| Material | Steel + PP |
| Color | Black |
| Weight capacity | 500 lbs |
| Warranty | 5 years |
12. EUREKA Multi-function Ladder Desk: Dual Pegboard
This basic desktop and bookshelf arrangement by EUREKA is a classic ladder desk that works really well. Talk about getting the best out of a product in a classy way. 
EUREKA's ladder desk has a 47-inch traditional desktop that can fit a maximum of two monitors. The upper stage of 40-inch desk can also serve as a display piece or a bookshelf. Additionally, the ladder desk's design is enhanced by the X-shaped bracing on its legs, which allows it to support up to 120 lbs. 
| | |
| --- | --- |
| Dimensions | 43.30"L x 23.62"W x 62.59"H |
| Weight capacity | 330 lbs |
| Warranty | 5 years |
13. GOTDCO Ladder Desk
Another strong desk that combines elegance and usefulness is the GTDCO ladder desk. It has thick metal frames and X-shaped metal brackets for increased stability. The sturdy, powder-coated desk frame further increases its durability. 
GTDCO's solid legs are strong enough to support heavy weights. Professionals, students, gamers, DIYs, casual readers, and slackers all have the ideal workspace. You can wipe off the dust and stains on the desk with moping clothes. 
The small desk with drawers can also be used as a computer desk, office desk, laptop table, or just as a bookshelf or storage shelf. Its roomy bottom stage, divided middle, and open top will only be of the utmost benefit to you. 
Additionally, you are free to use this modern 40-in desk wherever you'd like, such as in your bedroom, office, and study room. Furthermore, its simple yet functional design fits well with any surroundings and gives your workspace a pleasant atmosphere. 
14. Theopane's Ladder Desk
The Joss & Main ladder desk is a lovely addition to your living area or home office. Your home setup will have a rustic feel thanks to the dark and light wood. If you have a stack of old books to go alongside it, that would be a perfect fit! It's also available in a white finish. 
There are two higher levels and two open shelves included with this desk. This ladder desk is rather simple to put together and weighs a total of 60 pounds. It can support a total weight of 50 pounds. 
Theopane's ladder 40-inch desk is wider than most of its competitors at 38 inches. Fitting two monitors on this desk would be a super tight squeeze. The table works best as a writing desk or a desk for one monitor. 
15. Orman Desk
This simple charmer combines clean lines with rustic accents. Three drawers on this wooden 40-inch desk will help you stay organized, and it won't take up much room in a small space thanks to its angular, sleek black legs.
16. Oglethorpe Floating Desk
Consider the Oglethorpe floating desk for a table with a wider work surface and a more midcentury modern design. Writing instruments and books can be kept in the roomy main compartment, while other necessities can be kept out of sight in the concealed compartments on either side. 
Furthermore, you can put your monitor, desk lamp, laptop, and file organizers on the top shelf. 
17. Contemporary Leaning Ladder Writing Desk
This item's small footprint makes it suitable for placement in a kitchen nook, a corner, or even a larger closet. If you don't have a place for a regular office chair, you could even use a stool. 
18. BonVIVO Desk
The glass top, white shelf, and angled wooden legs combine to create a stylish desk that would suit any tiny room. BonVIVO's desk has a tempered glass top with bamboo legs and a white lacquered MDF-wood shelf underneath. 
19. Micah Desk
This Micah desk attracts attention because of its shiny white surface and two attractive gold legs. The front drawers are adorned with glitzy knocker-style pulls that stand out against the creamy-white frame. 
20. Pilsen Graphite Desk
Add unmatched industrial flair with this minimalist iron and walnut desk from Crate & Barrel. The Pilsen Graphite 40-inch wide desk is the ideal accent to any midcentury or city loft workstation thanks to its sleek frame and lush walnut veneer desktop. 
FAQs
Is a 40-inch Desk Too Small?
You should buy a desk whose dimensions best suit your needs. A typical large desk should measure 60 inches by 30 inches and 30 inches in height to suit your usage most appropriately. 
These dimensions will comfortably accommodate most general use cases and should be used as a baseline. Finding the ideal size desk for your needs will then depend on what you plan to use it for and what your setup requires. Most people start off with 40-inch desks as the first homes that they move into are usually a lot smaller than regular houses. 
Is a 40-inch Desk Good for Gaming?
Autonomous produces a variety of gaming tables, but due to its small size, we believe a 40-inch model is a fantastic option. It is ideal for bedroom settings or anyone living in an apartment because it is only 40 inches broad. 
Gamers don't lose anything with that small footprint, though. A cup holder and a headphone hook can be placed on the right and left sides, respectively, and the front-facing corners can be turned inward for an ergonomic keyboard placement. 
Conclusion
Setting up a dual-monitor desk is a serious job. You need a solid workflow whether you're gathering data, producing video, or Twitch-streaming games.
All you have to do is choose a piece that suits your needs and your taste once you know how much room (and money) you can spend on your next desk. We hope you'll find something that can support your computing life for however long you need it to.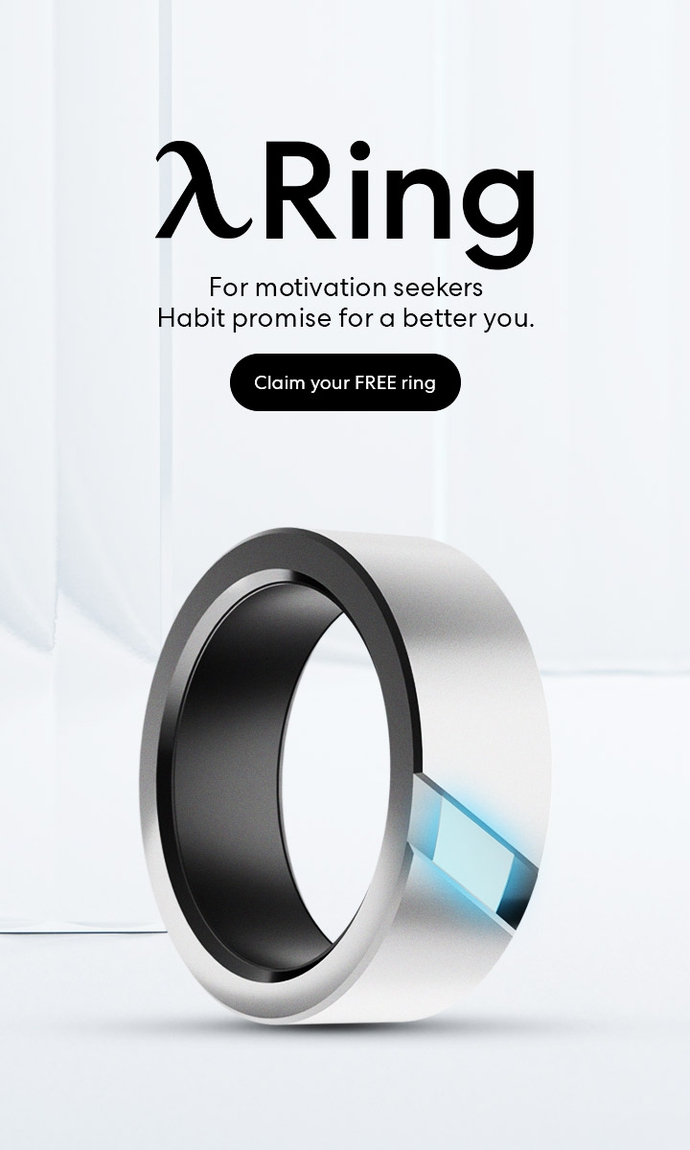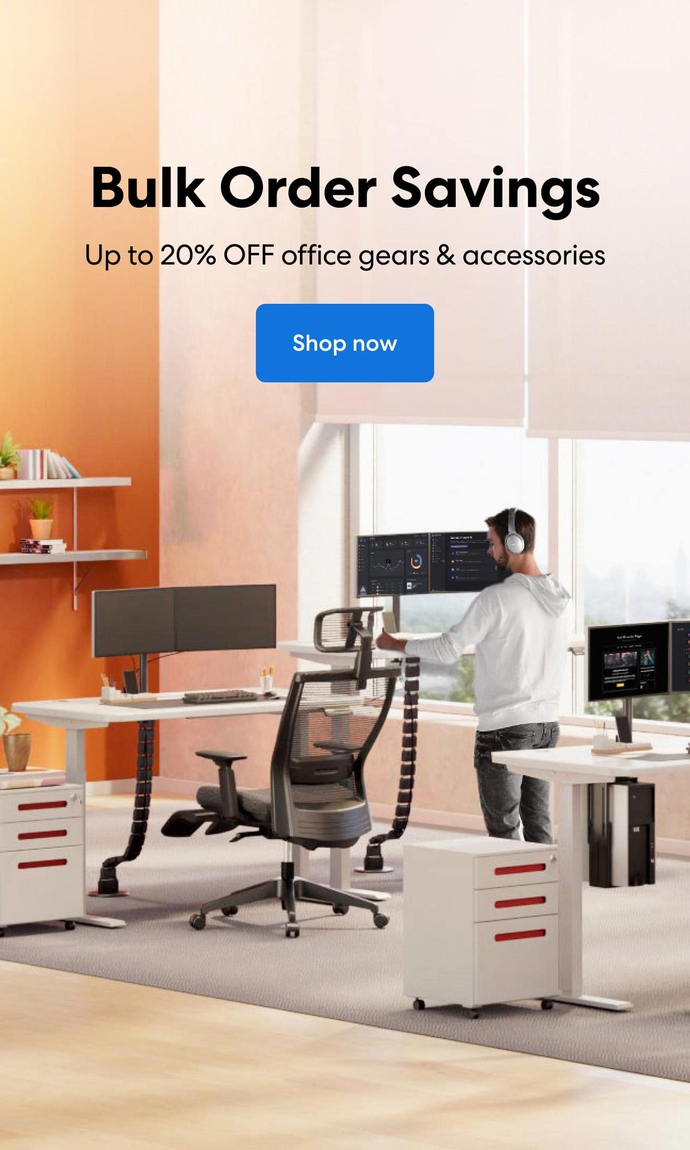 Subcribe newsletter and get $100 OFF.
Receive product updates, special offers, ergo tips, and inspiration form our team.