When it comes to getting things done, nothing makes things easier than having a desk for your home office. A desk provides you with a roomy, cozy workspace where you can focus while having everything you need close at hand. Desk style, shape, and base material are just a few aspects that might vary between 60-inch workstations. 
If you are searching for the ideal 60-inch desk but are unsure of where to begin, consider useful features like quality, assembly, and space.
25 Top Picks of 60-inch Desks
1. InMovement Unsit Treadmill Desk: Treadmill and Desk
The UnSit 60-in desk barely makes a sound. This treadmill was obviously designed by InMovement to be as quiet and comfortable as possible. With this treadmill, you could work in a shared office without disturbing anyone. The belt swishing around the desk's surface is the loudest sound users can hear. 
Essentially, this is an excellent option for an under-desk treadmill because you can move laterally and use the entire width of your desk without getting off the treadmill thanks to the shorter but broader frame. 
Treadmill dimensions
Dimensions: 56"L x 39"W
Walk surface: 30"W x 40"L
Step up height: 5"
Treadmill weight
162 lbs
Desk dimensions
48" desk: 48"W x 24"D
60" desk: 60"W x 29"D
Height range: 28" - 54"
Power
1.25 HP
Speed range
3 - 2.0 mph
Weight capacity

Treadmill: 400 lbs

Desk: 220 lbs

Color
Frame: Black, White
Top: Black, White, Teak
Warranty
Treadmill: Labor: 1 year / Parts: 3 years / Frame: Lifetime
Desk: Frame & Motor: 5 years / Electrical Components: 2 years
2. Uncaged Ergonomics Rise Up Electric Standing Desk: Desktop Colors
This adjustable desk is produced by Uncaged Ergonomics using cutting-edge manufacturing techniques. Field tested for over a decade, Uncaged Ergonomics includes all the features you need in an ergonomic office desk (two of the best motors, durable lifting columns, memory keypad, anti-collision) and leaves out the unnecessary ones. 
To increase creativity, focus, and vitality, improve your seated posture and smoothly transition from sitting to standing. 
Dimension
Frame: 42.3" - 71"W x 24"D
Top: 48"W x 30"D
Height range
3-stage: 26.1" - 51.6"
2-stage: 27.5" - 45.3"
Materials
Frame: Steel
Top: Bamboo / MDF
Colors
Frame: Black, Gray
Top: Black Bamboo, Natural Bamboo, Black MDF, White MDF
Weight capacity
250 lbs
Warranty
3 years
3. Mount-It! Standing Desk: Sustainable Melamine
The medium-sized rustic standing desk is small in size but has a large enough tabletop for multitasking, measuring 59" x 29.5 inches. This desk has an electronic motor to elevate your workspace, making it easier to stand up whenever you want without pausing your work. Besides that, three programmable presets are also included. 
Additionally, the desk height can be changed from 29.7 to 49.4 inches using a quiet, smooth electric motor. 
Top dimension
59" W x 29.5" D x 1" H
Frame dimension
Height range: 29.7" - 49.4"
Width range: 39.4" - 63"
Materials
Frame and legs: Steel
Top: Melamine shelves
Colors
Frame: Black
Tabletop: Brown
Weight capacity
176 lbs
Warranty
10 years
4. Mount-It! Standing Desk by Mount-It!: Touchscreen Keypad
With this glass gaming desk, your preferred seating and standing heights can be saved using the three programmable height presets on the smart touchscreen control panel. We've also added a timer to help you remember when to stand up and sit down during the day, maximizing the ergonomic advantages. 
High load-bearing capacity and smooth height adjustment are provided by these dual electric motors. Additionally, for better safety and durability while you work, they are heat and overload protected. Integrated sensing technology detects both hard and soft objects in the movement path to avoid any unwanted damage. 
Top dimension
59"W x 29.5"D x 1"H
Frame dimension
Height range: 25.4" to 51.4"
Width range: 39.4" to 63"
Materials
Frame and legs: Steel
Shelves: Melamine
Colors
White
Weight capacity
275 lbs
Warranty
10 years
5. FinerCrafts Standing Desk: Curved Top
If you need a big desktop, this standing 60" computer desk is the best choice. The extra-large desktop is 72 inches long and 32 inches broad. On this workstation, users can practically fit any gaming system without feeling cramped. This desktop is made out of P2 MDF, a sturdy, water- and scratch-resistant material. 
Top dimension
Classic:  55"L x 28"W x 3/4"H
Medium: 60"L x 24"W x 3/4"H
XL: 71''L x 32"W x 3/4"H
Frame dimension
40" - 73"L x 26.8"W
Height range
Without top: 27" - 48"
With top: 28" - 49"
Materials
Warp-proof MDF wood, SPCC steel
Colors
Matte Black, Natural Maple, English Walnut
Weight capacity
350 lbs
Warranty
10 years
6. EUREKA L-shaped TechDesk: Monitor Stand & Dual Headphone Hook
The Eureka Ergonomic 60-inch L-shaped desk is 60 by 23.6 inches. Users can comfortably place their entire gaming setup on the desk thanks to this. This 60-in desk is environmentally friendly since it uses CARB Phase 2-approved particle board for the desktop, which prevents exposure to formaldehyde. 
A superior standing desk must have a strong construction. With a maximum weight capacity of 220 pounds and a solid carbon steel frame, this Eureka ergonomic desk has a larger weight capacity than most electric standing desks. 
| | |
| --- | --- |
| Dimension | 61.06"L x 39.10"W x 35" - 53"H |
| Colors | Desert Sand |
| Weight capacity | 220 lbs |
| Warranty | 5 years |
7. EUREKA ERGONOMIC EUREKA Ultra Long-Standing Desk: Manual Height Settings
The ultra long standing 60-inch desk is the ideal option for both work and play. With five levels of mechanical lifting, this desk can be adjusted in height so you can work in the position that feels most comfortable for you. 
Additionally, you can alternate between sitting and standing during the day thanks to the height adjustment, which ranges from 24 to 32 inches. 
| | |
| --- | --- |
| Desktop dimensions | 60"L x 27.55"W |
| Height range | 24.4" - 32.28" |
| Color | Black |
| Weight capacity | 165 lbs |
| Warranty | 5 years |
8. EUREKA IM63 Curved Desk: Additional Storage & Manual Height Settings
You have plenty of room to move around with this curved computer desk from Eureka Ergonomic thanks to its L-shape leg design and large 63-inch gaming surface. The lightly curved front edge and carbon fiber-textured gaming surface give your workspace a slick and classy look. 
| | |
| --- | --- |
| Dimension | 63"W x 27.56"D |
| Height range | 26'' - 32'' |
| Included accessories | Mouse Pad, Cup Holder, Controller Rack, Headphone Holder |
| Weight capacity | 200 lbs |
| Warranty | 5 years |
9. EUREKA ERGONOMIC EUREKA L-shaped Desk: Carbon Fiber Surface
In contrast to other desktops, the carbon steel Eureka L-shaped standing desk has a complex cable control system that you can use to organize wired cables for your gaming console, laptops, and other devices. 
An amp installation, adjustable legs for added stability, cable holes, and a wire organizer are a few of this carbon fiber desk's many features.
| | |
| --- | --- |
| Dimension | 61.06"L x 43.85"W x 30.07"H |
| Materials | P2 MDF, steel, ABS |
| Colors | Black |
| Weight capacity | 500 lbs |
| Included | Mouse pad |
| Warranty | 5 years |
10. EUREKA L60 L-shaped Standing Desk: Programmable Keypad, Right-handed
This 60-inch desk has intelligent anti-collision technology, an integrated hall detector, AI command, and durable construction to raise this broad corner stand-up desk silently and quickly. 
| | |
| --- | --- |
| Dimension | 61.02"L x 43.7"W x 29.5" - 48"H |
| Materials | EPA, TSCA Title VI and CARB PhraseⅡ certified particle board, custom grade carbon steel |
| Colors | Black |
| Weight capacity | 220 lbs |
| Included | Mouse pad |
| Warranty | 5 years |
11. EUREKA ERGONOMIC EUREKA 60" L-shaped Standing Desk: Left-handed
The L-shaped height-adjustable automated desk offers you the most well-liked and beneficial working environment. By working while standing up, you can reduce back pain. 
Eureka's desktop has a sleek finish and is of the best quality, ideally complementing your home decor. This corner 60-inch office desk can be placed in any corner to maximize your home office area. 
| | |
| --- | --- |
| Dimension | 61.02"L x 43.7"W x 29.53" - 48.03"H |
| Height adjustment | 29.9" - 48.4" |
| Materials | P2PB/ABS/Carbon Steel |
| Colors | Carbon Fiber Black |
| Weight capacity | 220 lbs |
| Warranty | 5 years |
12. Techni Mobili L-Shaped Industrial Desk with Storage
A Techni Mobili L-Shape Computer Desk features a modern design that makes for an easy-to-use, multifunctional, and eye-catching workspace that ensures durability while keeping your home office tidy and organized. 
High-grade MDF panels with a sturdy laminate finish and a textured surface are used to create a beautiful rustic home office. 
Dimension
L-shaped: 59''L x 59''W x 35.3''H
Straight: 118''L x 23''W x 35.3''H
Material
Rich engineered wood, scratch-resistant steel frame
Color
Walnut
Weight capacity
88 lbs
Warranty
5 years
13. Techni Mobili L-Shaped Glass Top Computer Desk
The Techni Mobili L-shaped Glass Computer Desk epitomizes modern design with a simple yet effective layout. This desk can be customized to your needs thanks to the interchangeability of the long and short sides. 
Dimension
61.75''L x 45.25''W x 29.5''H
Material
Glass desktop, powder-coated steel legs
Weight capacity
Rectangular desktop panels: 66 lbs
Curved corner panel: 33 lbs
Warranty
5 years
14. Techni Mobili Computer Desk
Techni Mobili's modern 60" computer desk has powder-coated steel legs and MDF panels with a PVC laminate surface. Its two-sided drawers and pullout drawer can be used for a keyboard or as additional storage for your laptop, tablet, or other media accessories. 
Dimension
59''L x 55''W x 30''H
Material
MDF panels with a moisture laminate veneer, powder-coated steel
Color
Espresso
Weight capacity
Tabletop: 100 lbs
Drawer: 22 lbs
Warranty
5 years
15. EUREKA ERGONOMIC L60 Computer Desk: Left Side, Pink
The Eureka ergonomic L-shaped pink computer desk can make good use of the existing corner space and still leave plenty of area for storage and rest. Additionally, the top surface of the 60-inch office desk is large enough to hold two or more monitors, a gaming keyboard, and other gear. 
| | |
| --- | --- |
| Dimension | 61.18"L x 43.3"W x 30"H |
| Materials | EPA TSCA Title VI and CARB Phrase Ⅱ certified eco-friendly material |
| Colors | Pink |
| Weight capacity | 550 lbs |
| Warranty | 5 years |
16. EUREKA ERGONOMIC 60" L Shape Glass Gaming Desk: Music Sync RGB
Since it can provide a significant RGB illumination rock show every day, the L-shaped glass game tabletop is regarded as inventive, ardent, brilliant, modern, and refreshing. 
Dimension
60"W - 23.6''D - 30"H
Material
Glass
Weight capacity
330 lbs
Feature
27 music sync modes & RGB lights with Bluetooth app control
Dual headset hook, rotatable cupholder, power strip holder, and adhesive cable ties for optimal organization.
Warranty
5 years
17. Techni Mobili Warrior L-Shaped Gaming Desk
Techni Mobili's L-shaped ergonomic and stylish design of the TS Warrior can take your gaming to the next level. With all the necessary components, the Warrior will meet your needs for a multi-monitor and multi-PC gaming setup. 
Dimension
63''L x 59''W x 35.25''H
Material
Desk top and shelves: MDF panel, rich carbon fiber like texture
Base: Powder-coated steel
Color

Black top
Matte silver legs

Weight capacity
130 lbs
Warranty
5 years
18. Fully Jarvis Bamboo Standing Desk
The frame of the Fully Jarvis Bamboo Standing Desk and Fully Jarvis Laminate Standing Desk is the same. They each provide the qualities we want in a decent adjustable height standing desk, including a broad range of heights to accommodate most individuals, a lengthy warranty, dependable customer service, and stability. 
Furthermore, the Jarvis 60-inch desk was a top pick for many companies and is still a fantastic desk. In the last year, Fully has made changes to the frame that lessen wobbling, making it an even better workstation.
19. Zipcode Design Kendal 60-inch Wood Desk
The Kendal 60-inch wood desk is the ideal desk for people who want to make the most of their small space. 
It has an open design and is made with a wood top and iron frame to keep all your favorite supplies in sight, and it prevents the stress of having to rummage through unorganized drawers to find something. 
Additionally, it also contains a single shelf, which is the perfect place to add books, plants, or other small decorative items to personalize your workplace. However, it's also spacious enough to accommodate a laptop and an additional monitor. 
The desk can be folded up and stored away if you need to use the area for another purpose (note that it can sometimes stick when folding or unfolding). Moreover, its subtle yet simple design looks fantastic either on its own or in combination with your existing furniture. 
20. Crate & Barrel Stone Desk
This 60-inch desk from Crate & Barrel is made with a mid-century style and fitted shape and is perfect for bigger office spaces. It includes three central drawers for all your office supplies, snacks, and other essentials, but it also has a spacious workspace for a larger laptop or monitor. 
You won't need to repair it often or at all because it is made of durable birch and stone-tinted ash veneer material. 
Another wonderful feature is that the desk was created with two outlets and USB ports to prevent unnecessary cord tangling, hide untidy wires, and make accessing your cords as easy as possible. 
21. SHW Large Adjustable Computer desk
The SHW Electric Standing Desk is an adjustable desk that can move up or down, allowing the incorporation of movement into a workday. 
It includes a motorized lift, which makes it adjustable and allows height adjustments between 28 and 45 inches. The desk also has built-in grommets to keep your cords organized and four memory preset choices, so you can move it to the desired position with ease. Additionally, this desk can withstand any potential spills and is made of high-grade industrial steel that is easy to clean. 
22. Pottery Barn Cayman 60-inch Writing Desk
This 60-inch writing desk from Pottery Barn is a modern interpretation of an L-shaped desk that you can fold in or fan out to better fit your space. 
Its basic form allows for easy blending into almost any setting. Thanks to its subtle yet timeless form and rounded edges, it's a statement item that will last for many years.
Additionally, because it is constructed from actual mango and birch-engineered wood, each piece is unique due to its various scratches, color variations, stations, repair patches, and other natural flaws. 
23. Room & Joy Fieldstone Computer Desk
An L-shaped desk, like this one from Fieldstone, is your best option if you want to maximize corner space. It provides a large desktop surface on which to set your monitor, laptop, or other electronic devices, and it fits snugly into tight corners to maximize the use of your home office space. 
The 60-inch desk includes two built-in grommets to keep your cords organized, and its two open-side shelves give you plenty of room for books, pencils, and other essential office supplies. Additionally, the shelves can each handle up to 35 pounds, while the tables can sustain up to 100 pounds. It is available in five different colors, including dove gray and black oak. 
24. Cassaottima 60" Desk
This Amazon-sold model is a fantastic choice if you need an L-shaped desk to fit in a corner (or anywhere else, for that matter). 
The desktop itself is made of MDF, and the frame is made of steel. Furthermore, the leveling studs on the feet, which can be adjusted to provide more stability on an uneven floor, are a wonderful little touch. 
A tiny shelf for a monitor or speaker set is also included with the Casaottima and can be mounted on either the left or right side of this 60" desk. 
25. Piranha Unicorn Corner Desk
As indicated by the word "reversible," this is a flexible corner desk that can have the longer portion placed either on the left or the right, depending on your needs. In either case, it provides a large amount of workspace and is a stylish, well-made piece of furniture. 
When writing, buyers will find that Piranha stocks the Reversible Corner Desk in oak and dark walnut-effect finishes, as well as graphite black. 
Conclusion
You should consider your taste, financial situation, and needs before making a massive 60-inch desk buy. Remember, you don't have to buy the first table you find. There are many choices online and in-store!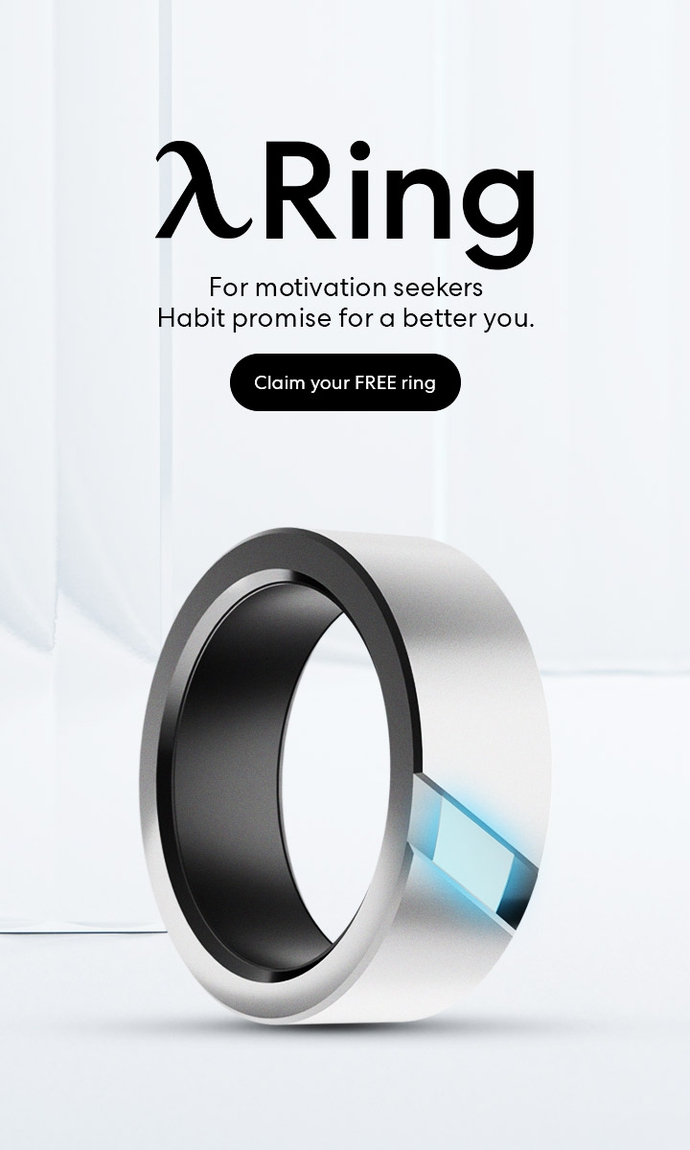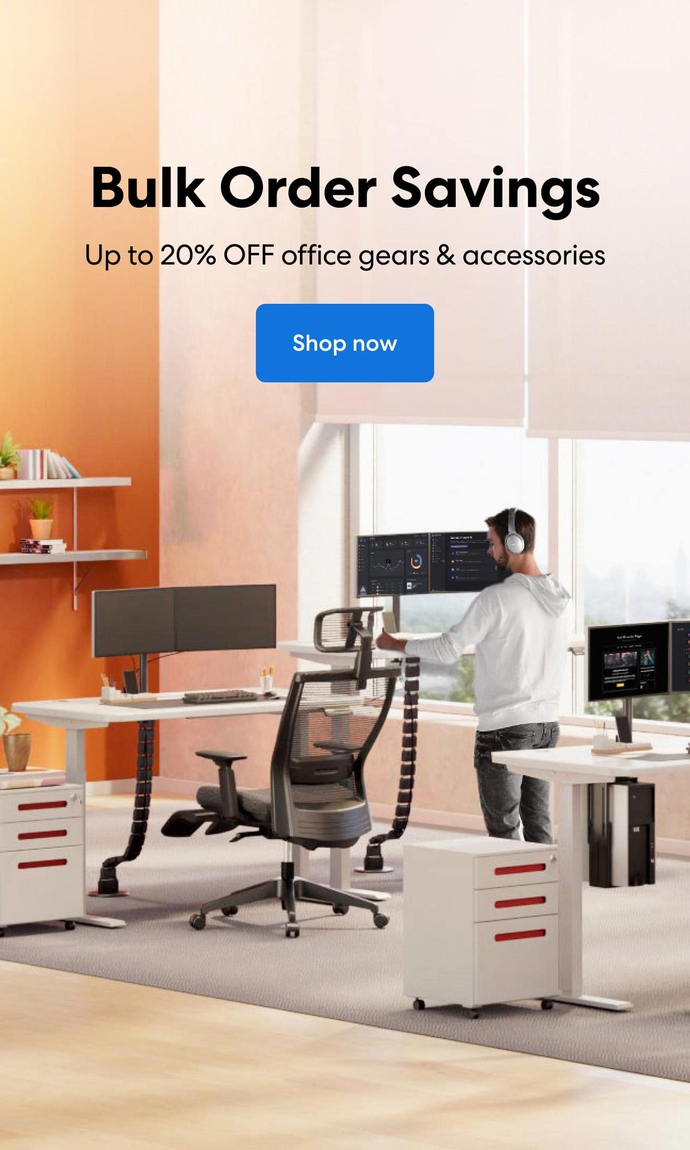 Subcribe newsletter and get $100 OFF.
Receive product updates, special offers, ergo tips, and inspiration form our team.