Office workers need a chair for a writing desk like an artist needs tools to paint. Read on and find 2021's most loved alternatives.
Why You Need a Good Chair for a Writing Desk
Office workers often spend hours sitting down while they complete their various daily tasks. Even though most of your day is like that, you might still hesitate to buy the best writing chair. It's understandable, considering that they can be very expensive, and you may have trouble choosing the right one.
However, the truth is that getting an ergonomic office chair for writing is essential if you want to maintain your back's health, and ensure your blood circulates properly. Good-quality writing desk chairs are specifically designed to help you work, so getting one is one of the best choices you can make.
What Features You Should Look for in a Chair?
Suppose you work in an office and want to buy a new chair. You shouldn't pick one just because you think it's beautiful. There are other factors you need to keep in mind before deciding.
One of the crucial features to consider is whether or not the chair has an ergonomic design. If you buy a pretty sitting spot that doesn't have ergonomic properties, you might be going back to step one all over again because your back could suffer the consequences of your purchase.
Therefore, ensure that the chair you buy has ergonomic features first. Furthermore, you should determine if you can afford the model you chose. If not, find out if the store or brand offers different payment methods. On some occasions, you may be able to pay it off on a monthly basis, so it could be more convenient for you.
Best Chairs for a Writing Desk List
Now that you understand the chair-buying essentials, take a look at the most popular models of 2021:
1. ErgoChair Pro by Autonomous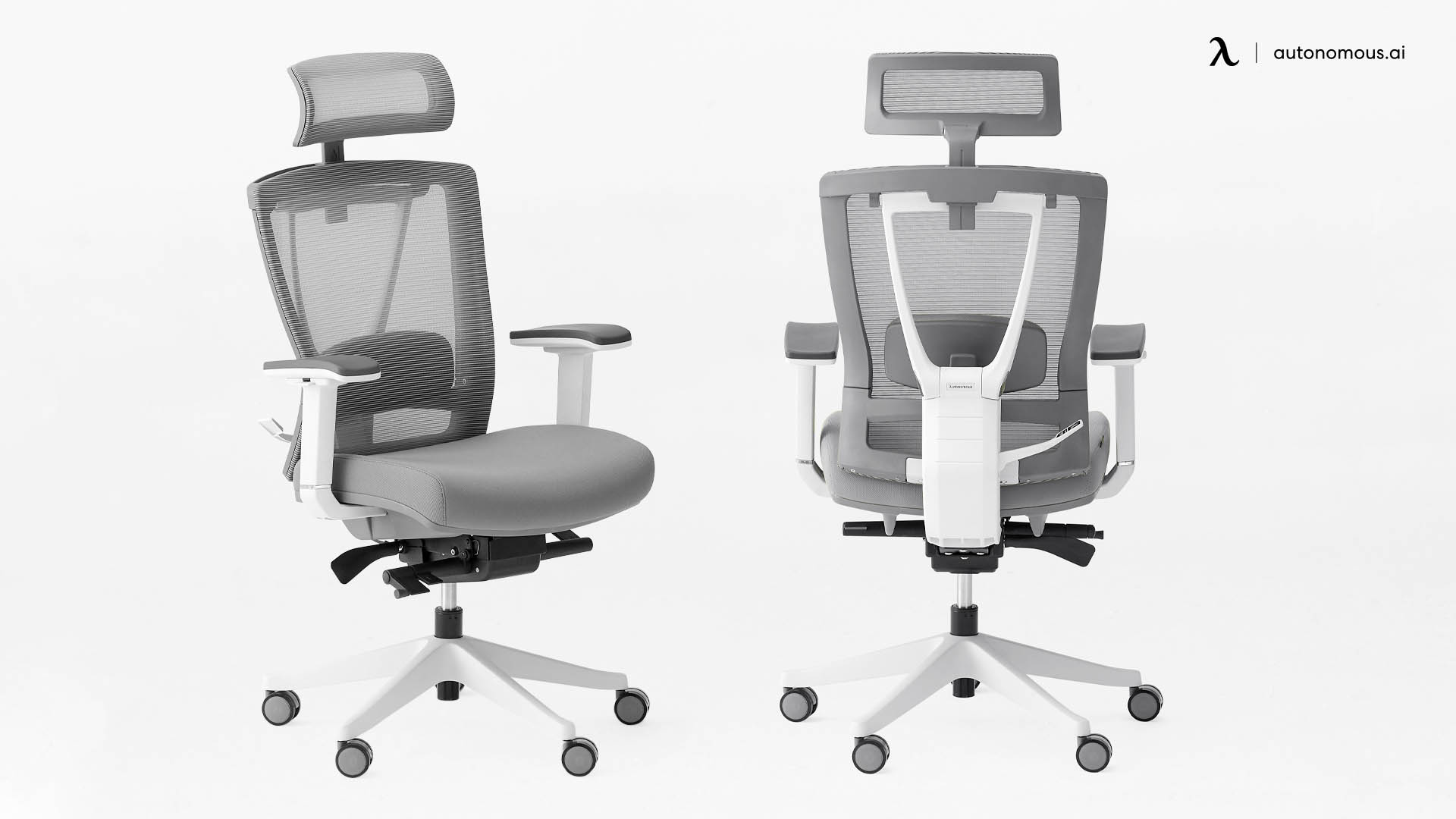 If you're looking for the best writing chair, the ErgoChair Pro model by Autonomous might make you stop your search. It's definitely top tier on the market because it offers remarkable ergonomic features, a beautiful design, and convenient payment options.
The ErgoChair Pro is an ergonomic chair for writing, and it offers several adjustable features. Additionally, its sleek design makes it a perfect piece of furniture to combine with any office style, which is why many people choose it when they want a classic look or even a more modern one.
Lastly, if you don't have all the money to pay for the chair right away, you can arrange monthly payments. Overall, it's a great option if you want a high-quality sitting spot.
2. ErgoChair Pro+ by Autonomous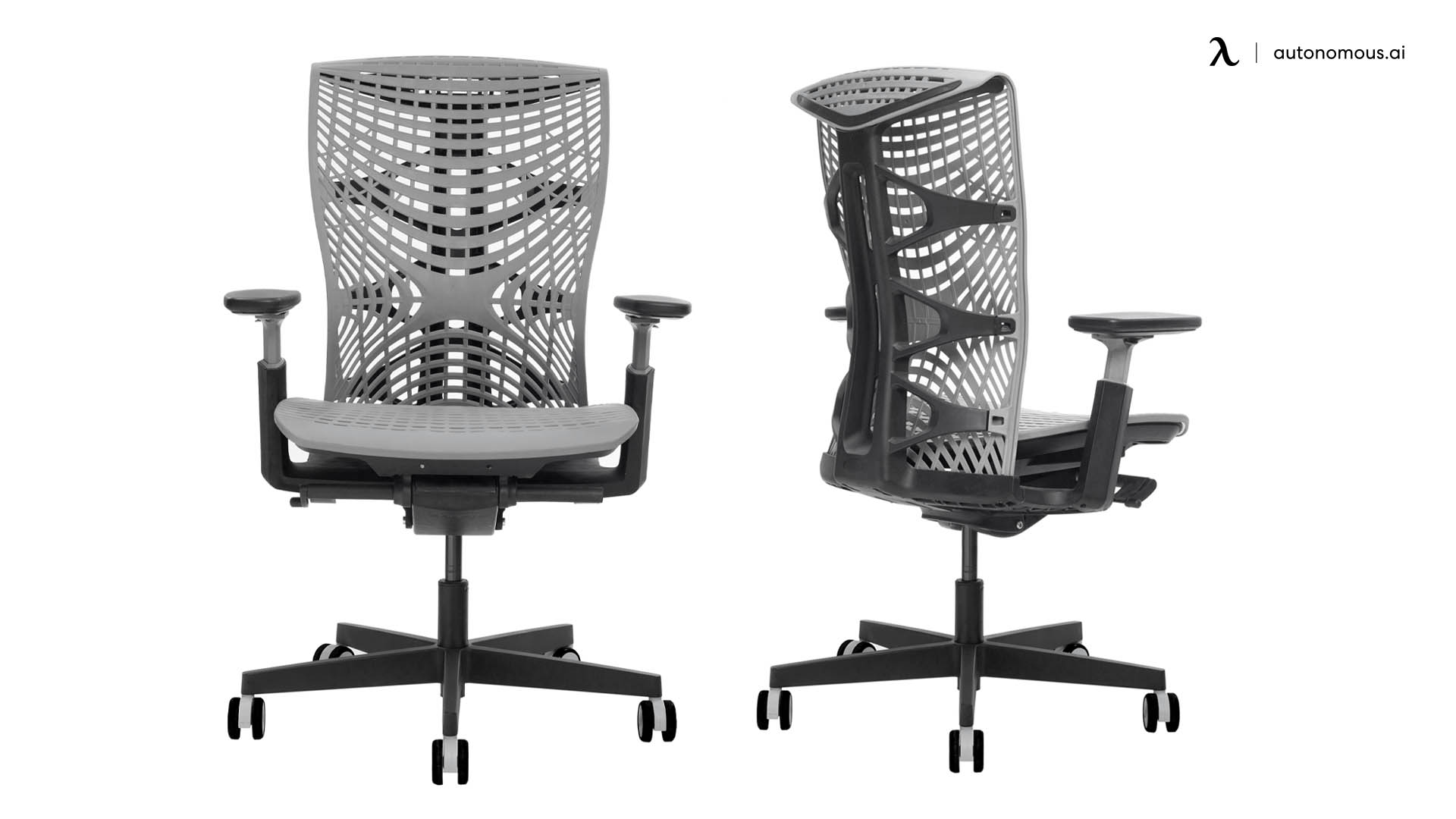 Autonomous understands how to offer clients the best writing desk chairs, and one of the most incredible models you can find on the catalog is the ErgoChair Pro+.
The ErgoChair Pro+ has a similar design to the ErgoChair Pro, but it offers better-quality features because it's meant for people who spend many hours sitting down and want to prevent back issues.
If you want to buy the ErgoChair Pro+, you don't have to worry about paying all the money at once. You can arrange monthly payments that work for your budget.
3. AvoChair by Autonomous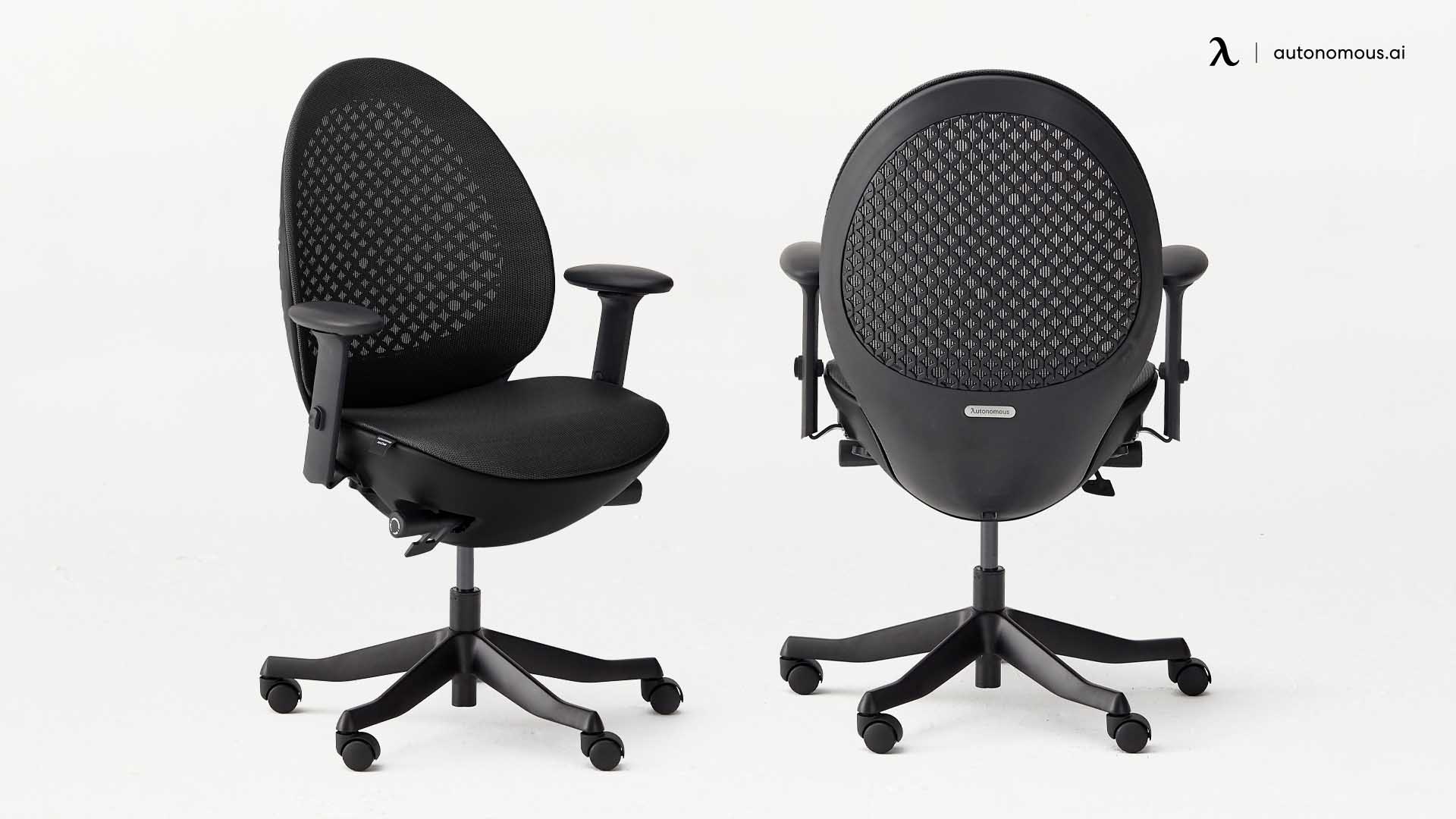 While it is clear that it's not easy to find the best writing desk chairs, the AvoChair is possibly in the top five models you can go for.
The design of this eco-friendly chair screams of modern times due to its sleekness, curves, and style. Additionally, the model offers a mesh back, so it's extremely fresh and comfortable.
Like many other Autonomous models, the AvoChair offers top-quality ergonomic features, so you can't be disappointed if you buy it.
4. Steelcase Leap Fabric Chair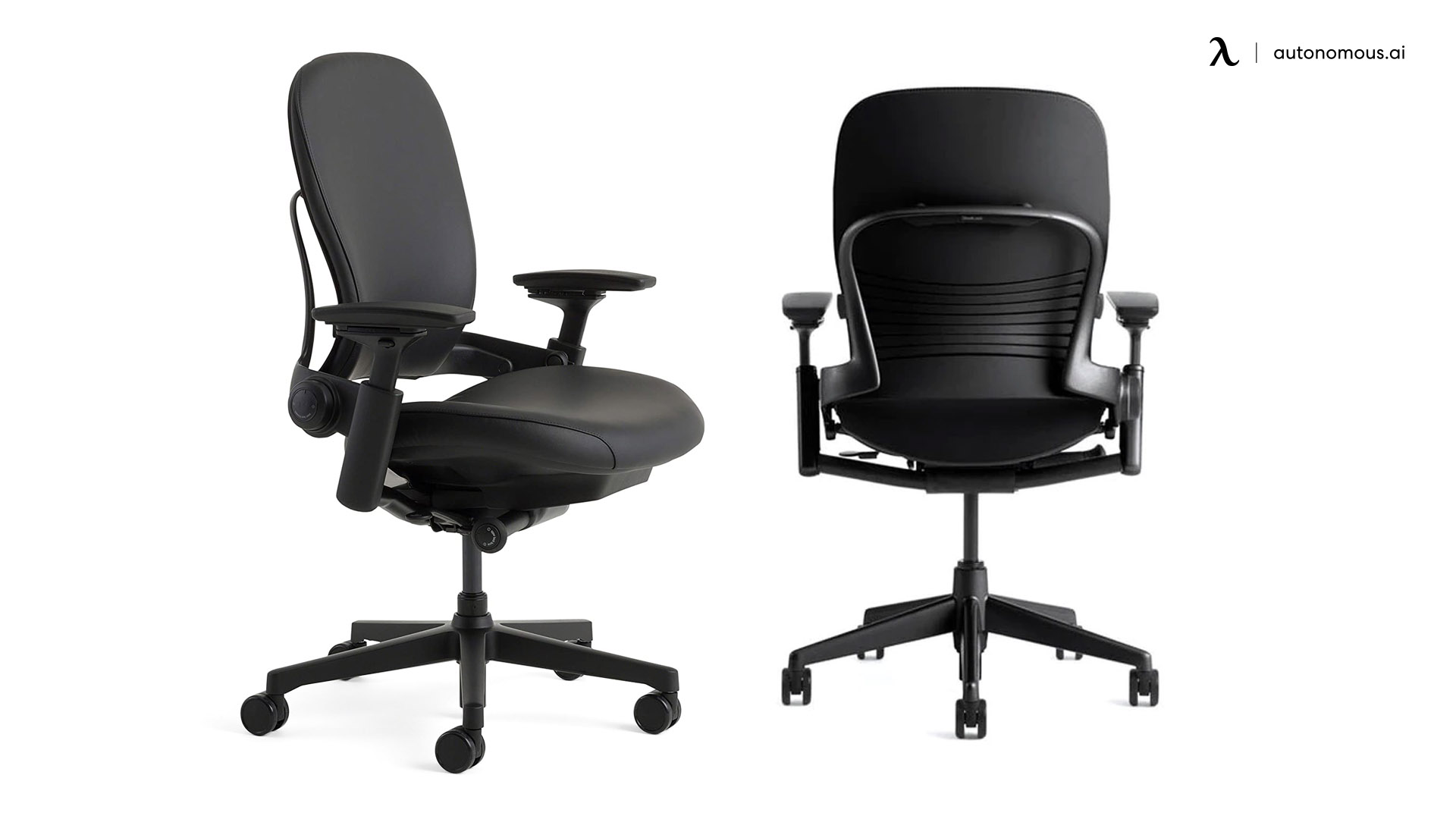 The Leap chair for writing desks by Steelcase is the brand's number one bestseller, and with good reason – it has top-quality ergonomic properties, easy-to-change sitting positions, customizable features, and much more.
If you get the Leap model, you buy an ergonomic chair you can use for hours without feeling any discomfort. You can adjust virtually all its settings, including its back, pivot, and depth.
Lastly, the great thing about the Leap's customization features is that they're extremely intuitive. Forget about complicated settings – you can adjust the chair in just a few minutes and be ready to start working.
5. Alera Elusion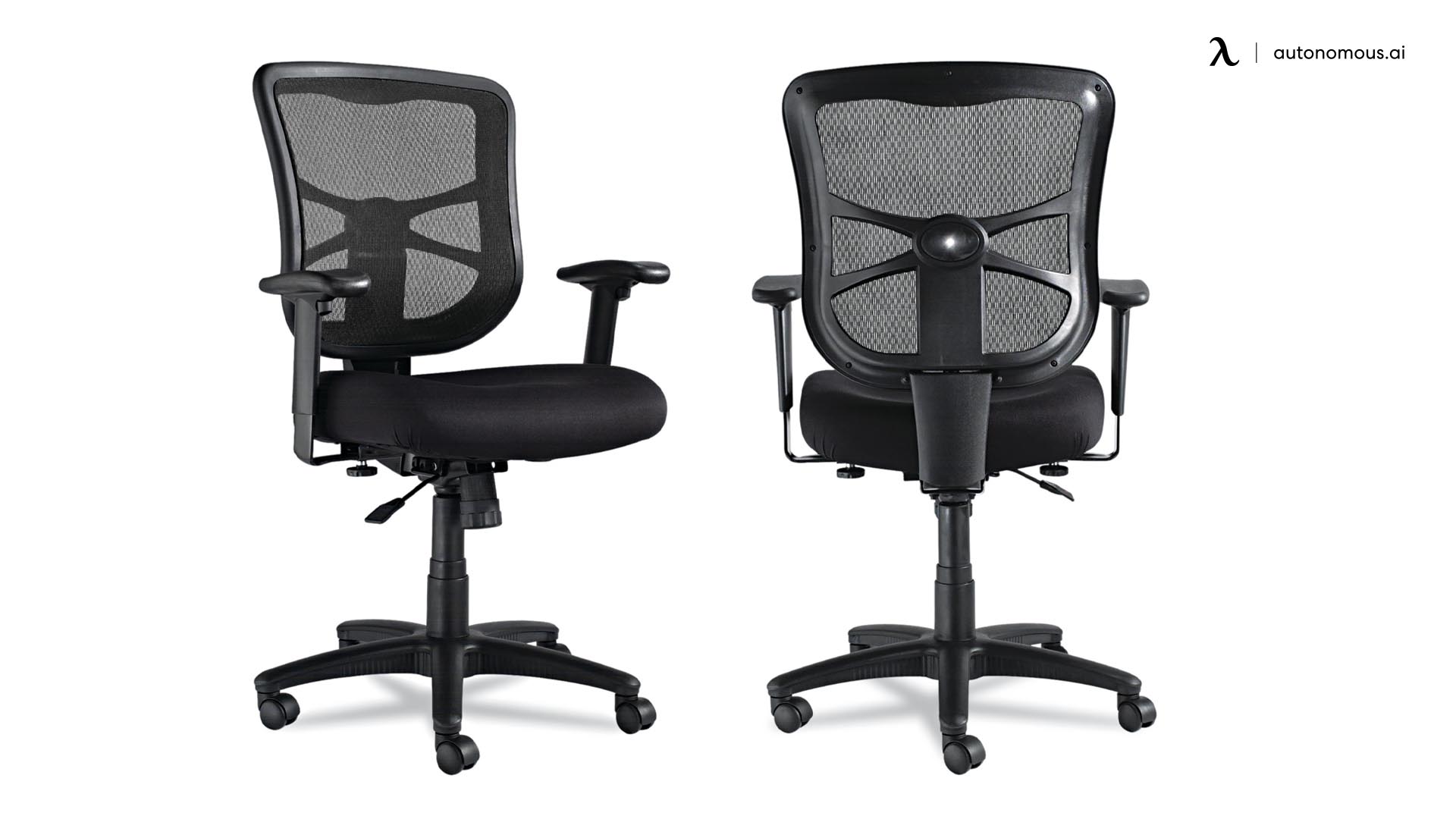 The first thing that comes to mind when people see the Alera Elusion chair is how beautiful it is. It combines black and white, which is unusual in an eco-friendly chair, and it also offers a unique design to ensure comfort.
With wheels for easy transport, the Alera Elusion model has a one-of-a-kind design destined to relieve the pressure on your legs, even if you have to sit down for hours.
6. High-back Executive Chair by AmazonBasics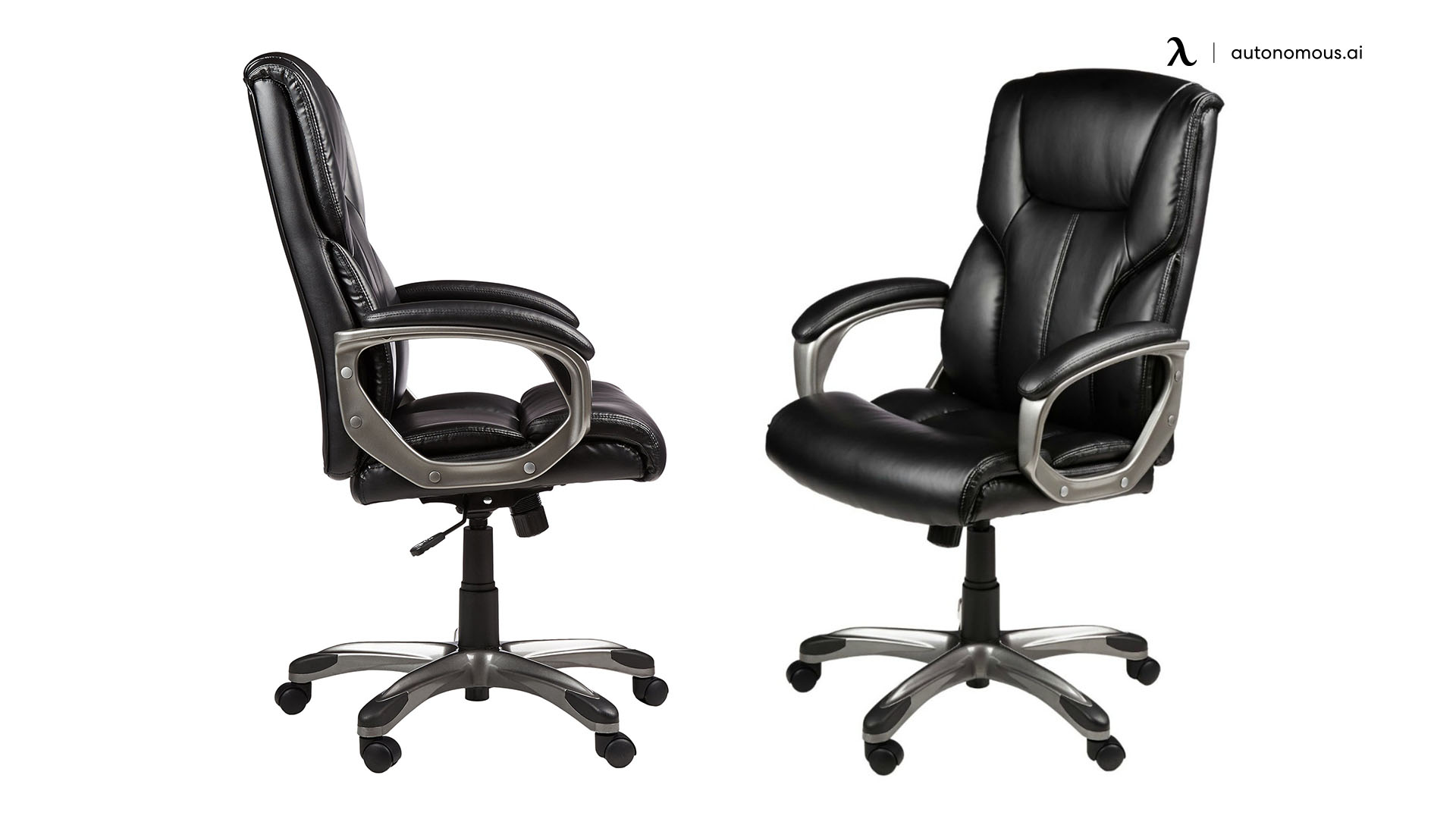 The model by AmazonBasics is as good as any other incredible chair for a writing desk. Its main feature is, of course, its high back, which makes it perfect if you're looking for sturdy and stable support.
Customers on Amazon have given the Executive Chair more than four stars, which proves that the model is fantastic, especially if you combine it with an ergonomic writing desk.
The High-back chair has padding in different areas to ensure you're completely comfortable, even if you have to spend hours working. When you're done, your legs can feel rested, and your back relaxed.
7. Steelcase Gesture Chair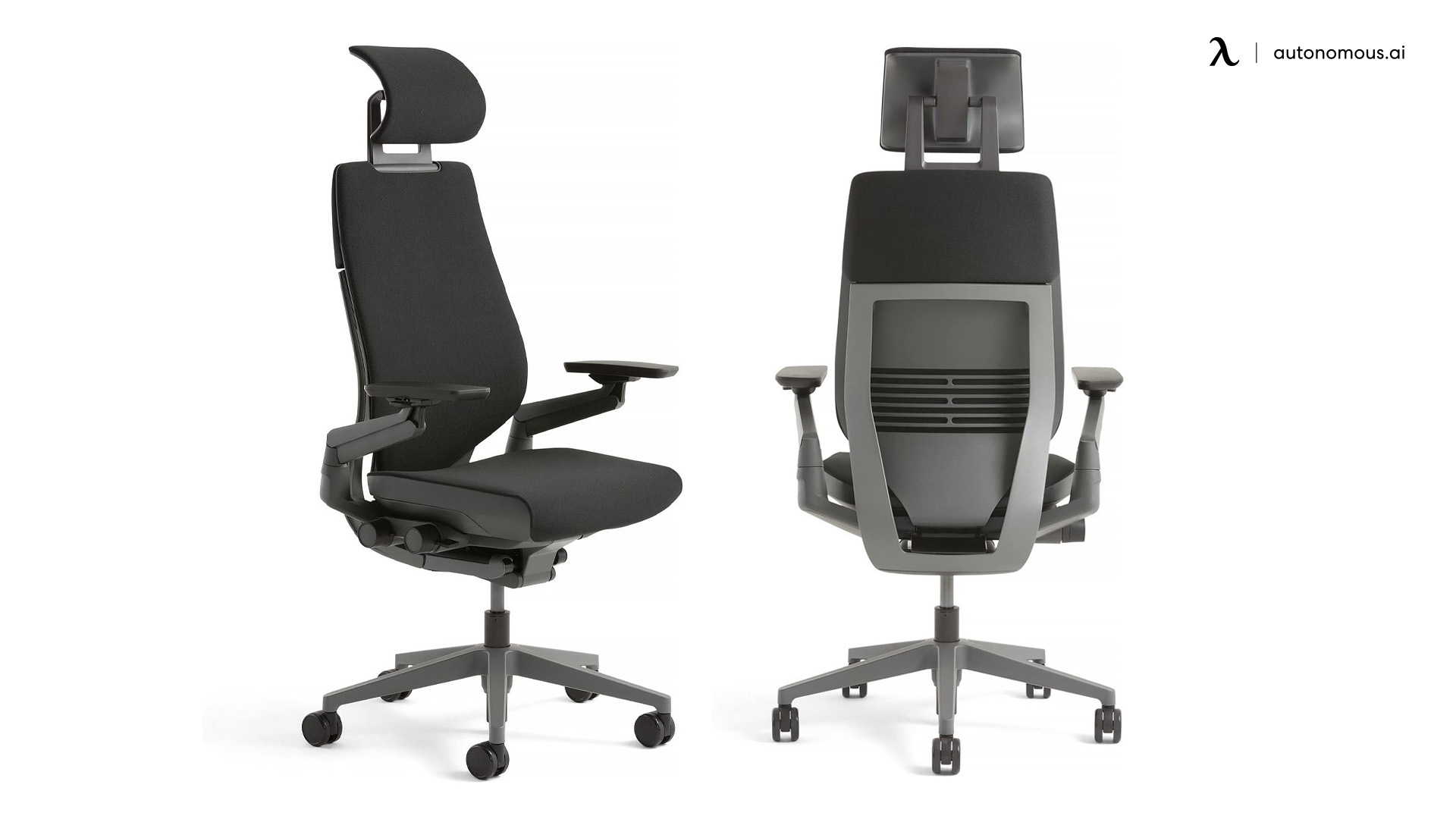 Steelcase is a great brand to ensure a correct sitting posture for writing because its chairs have excellent ergonomic properties.
The Gesture Chair offers support for different sizes and postures, so you don't need to worry about it not being customizable for your needs. Unlike conventional chairs, the armrests are placed further back to ensure maximum comfort.
Steelcase's model has a special design to help you concentrate while you write. Its technology adjusts to the movement of your spine, so you can feel comfortable for hours.
8. Adjustable Chair for Writers by Duramont
Many people don't know how to find the most comfortable office chair. However, here's the best tip you could ever need: comfort is only possible if the sitting spot offers different customization features.
Fortunately, incredible brands such as Duramont understand the importance of letting customers personalize the settings of their writing desk chairs. The Adjustable Chair is made of mesh, which is a breathable material, and offers fantastic features, so you can change its angle and height.
9. Racing Style Leather Chair for Gamers by OFM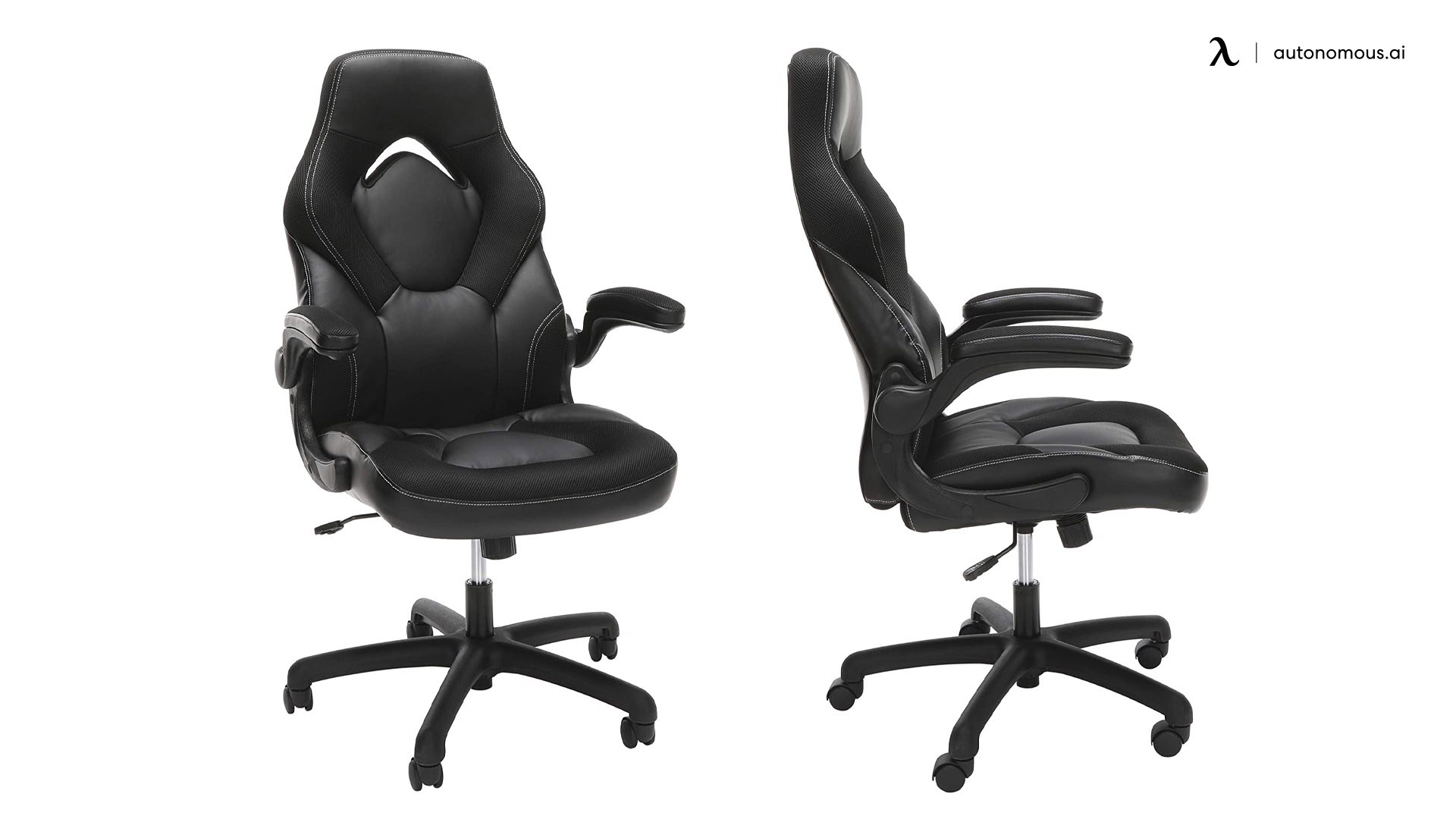 Official Furniture Marketing, also known as OFM, is also the brand behind one of 2021's best chairs. Even though their Racing Style chair is originally made for gamers, the amazing features it offers have made it a popular model among office workers.
The Racing Style Chair is made with high-quality leather, and it's designed to accompany you during your long hours sitting down in front of the computer.
With thickly padded armrests, adjustable seat, padded headrest, and high back, the model can make your working days easier.
10. Perspective Mesh Chair for Office
A good ergonomic chair for writing should offer different features, preferably for an affordable price, especially if you're on a budget. The Perspective Mesh Chair is the perfect example of that.
Finding a top-quality chair for a writing desk is not easy, but this model makes things less complicated. It offers several adjustable features to ensure maximum comfort and guarantee your back's health.
Furthermore, the best writing chair model is available at an affordable price, which is why many office workers believe it's one of the best writing desk chairs you can find if you don't have much money.
11. Sayl Task Chair by Herman Miller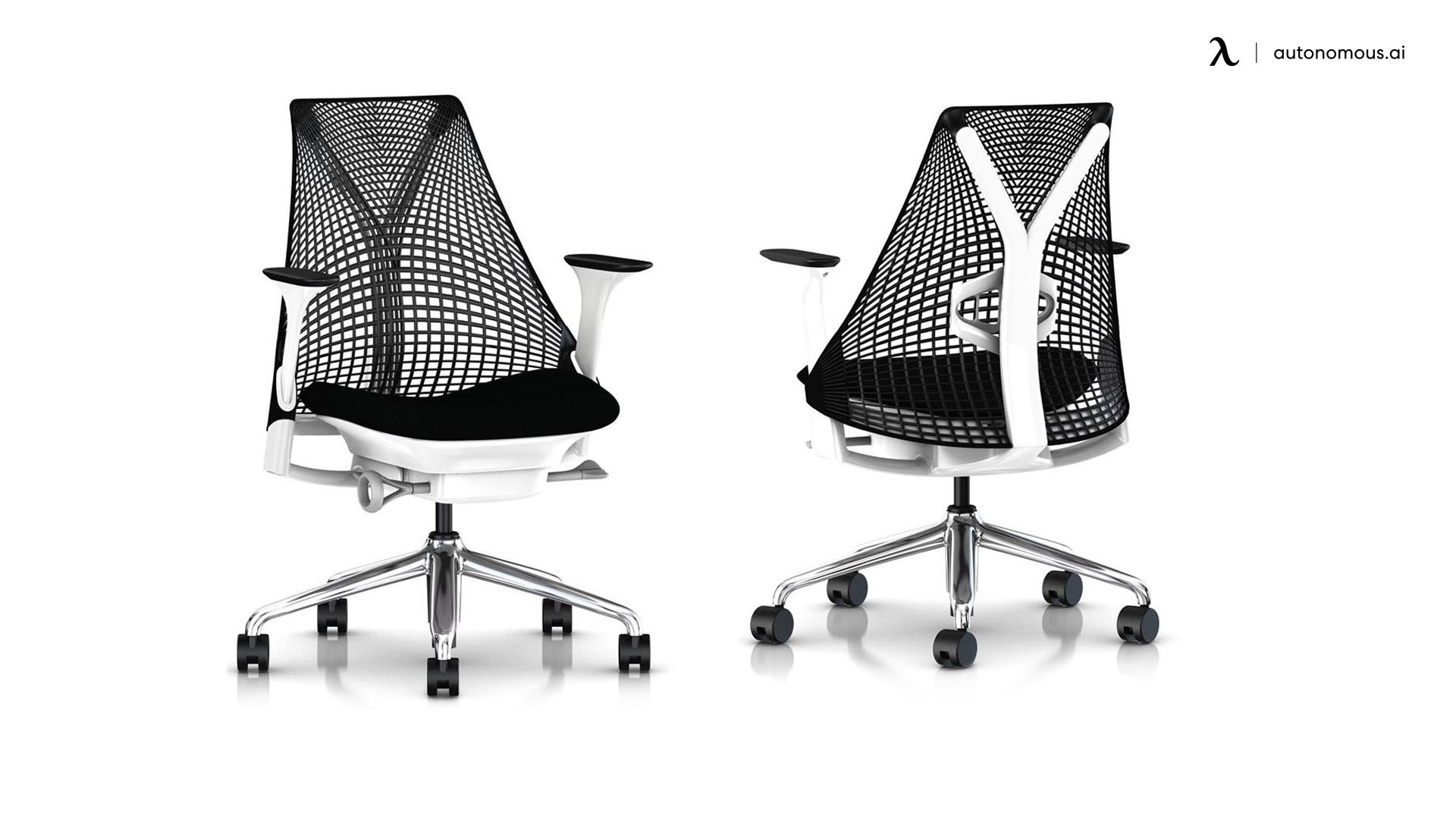 Herman Miller's Sayl model is a great ergonomic writing chair, and it's the design of one of the most famous and important minds behind incredible sitting spots: Yves Behar.
The Sayl Task Chair offers a luxurious design with superior support, which is why it's one of the best writing desk chairs you can find on the market. Additionally, one of the things you might love the most about it is that it's available at a very affordable price!
12. Elusion Series Mid-back Swivel Chair by Alera
The Mid-back Swivel model by Alera is a great option if you want a swivel chair for writing desks that doesn't compromise its ergonomic chair features.
If you get the Elusion Series model, you're buying a model with great ergonomic characteristics. It also gives you an incredible design, made with a convenient breathable material to ensure you stay fresh even if you don't have an AC.
13. Executive Office Chair with a High Back
Smugdesk is a brand known for innovating with incredible models and modern designs. The brand's Executive Chair is a great example of an office chair with a top-of-the-notch backrest, which ensures the curvature of your spine is always natural.
At the same time, the ergonomic chair for writing includes high-density cushions and adjustable lumbar support, which are meant to reduce the pressure on your lower back and your legs.
Due to its 360-degree movement, the Executive Office chair can adjust to any angle your body is in, which is convenient if you like to move around sometimes while you're working.
14. Swivel Office Chair with Wheels by Stone & Beam
Another incredible ergonomic chair for writing is the Swivel Model by Stone & Beam. If you don't believe it has a good quality, seeing its Amazon ratings might make you think again – it has almost five stars!
While the Swivel model by Stone & Beam might not be the best writing chair (you have Autonomous to thank for that!), it's definitely a fantastic alternative
It's a sleek and tall model; therefore, it looks incredible in almost any office. Furthermore, its ergonomic characteristics and adjustable features allow it to be a very comfortable sitting spot.
15. Aeron Chair by Herman Miller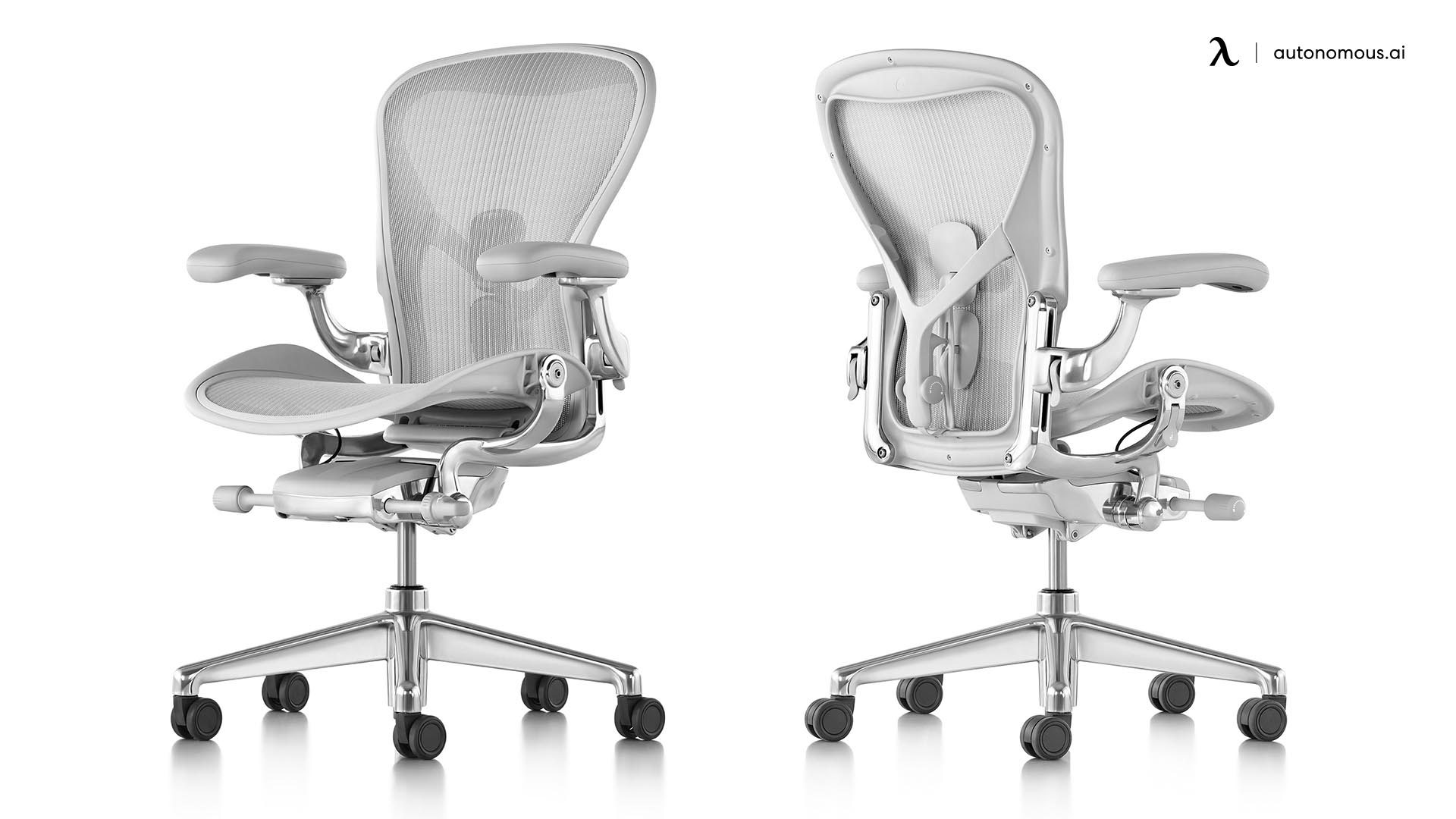 The Sayl best writing chair model is not the only incredible one by Herman Miller. The brand has several fantastic writing desk chairs, and the Aeron one is another great alternative.
If you're looking for an extremely functional chair for a writing desk, the Aeron model might be the perfect one for you.
Not every ergonomic office chair has to be extremely elegant or with many different features. The Aeron chair, for example, is a great model that offers everything you could ever hope for in terms of customization and ergonomic features, while also being a classic and simple alternative.
16. Ergonomic Chair by Sihoo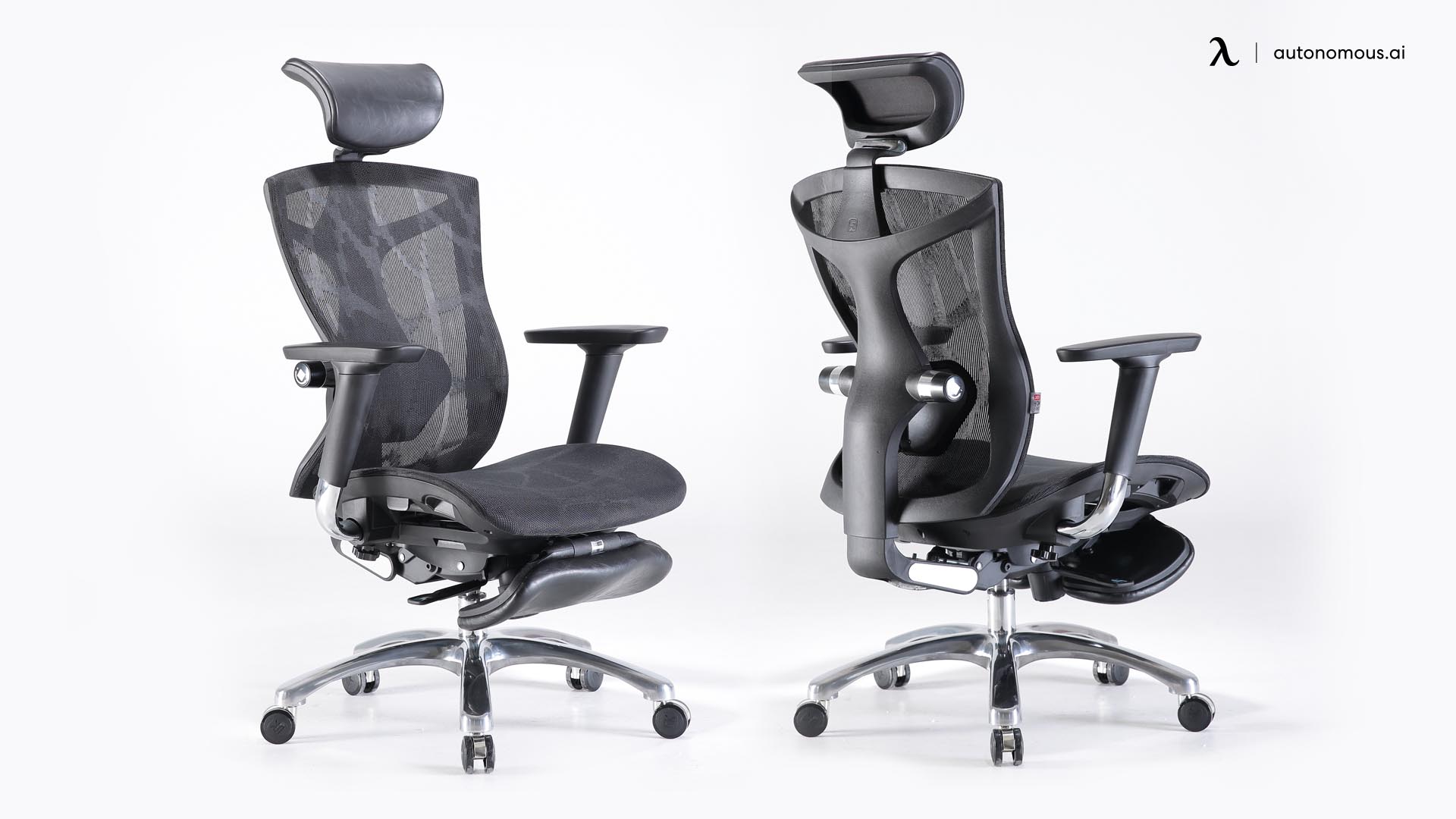 The main feature of Sihoo's Ergonomic Chair is its customizable features. You can adjust it to fulfill almost any need your back has.
It has a 3D adjustable armrest to ensure maximum comfort in any sitting position, and it also offers lumbar support to help you manage and prevent back pain when sitting.
The Ergonomic Chair also offers a mesh back and a classic design, so you can combine it regardless of your office's style.
17. Mesh Office Chair by Zenith
Zenith's chair for writing desks not only offers great ergonomic features. It also ensures you stay concentrated while you work.
The Mesh Office Chair includes a high back to ensure your neck always has support, and it's an extremely affordable option.
18. Cosm Chair by Herman Miller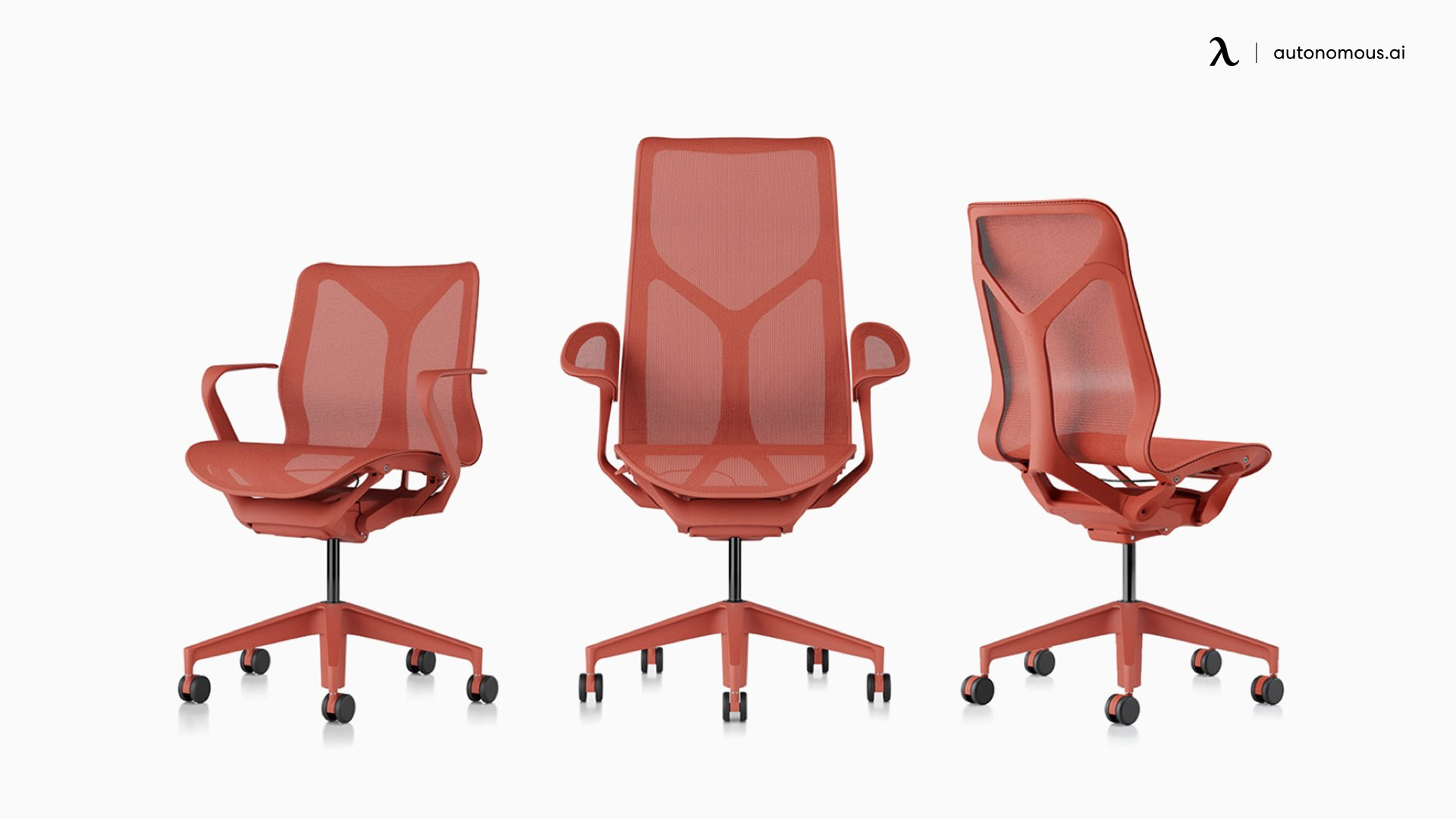 The last item on the best writing chair list is the Cosm by Herman Miller, which is another incredible model you can find on the brand's writing desk chairs list.
Even though the Cosm doesn't have that many customizable and ergonomic options, it costs half of what the Aeron does, so it's a more affordable alternative if you're on a budget.
Pros and Cons of Buying an Office Chair
Not everything is easy when you're buying a chair. You have to evaluate both advantages and disadvantages, so take a look at them:
Pros and Cons of Buying an Office Chair
Writing desk chairs alleviate back pain
A chair for a writing desk can boost your mood and productivity
An ergonomic chair for writing can be costly
Keynote Takeaways
Finding the perfect chair for writing desks is not easy, but now you have a list of the best models. Compare all the options and choose the best one for you!
Get exclusive rewards
for your first Autonomous blog subscription.

WRITTEN BYAutonomous
We build office products to help you work smarter.
Coming at You Live from Autonomous' Social Media!
Please fill the information below.
Thank you!