Workplace Inspiration
20 Office Decor Ideas for That Never Go Out of Style 2022
1,677 Views
Newyear is coming! That means new trends are almost here, and you need to see what to get if you don't want to stay outdated. Many people think it's a waste of time, but looking for new decorations for your office and workspace is essential to boost your productivity and make you feel better while working.
That's because getting to see different things and decorations gives you a sense of freshness that you need from time to time. There are many things you can do to improve your office's aesthetic. The good thing about that is that you can do them while getting items that are useful for you.
We understand it's not easy to look for all those things by yourself. However, if you need office decor ideas, you've landed on the right page. Dive into this article to see the best home décor ideas and office decorations for 2022!
What Can I Get for My Office for All Seasons?
As mentioned before, you need to get the right decorations for your office to feel better while working. However, that doesn't mean you have to spend all your money on things you can't use later. The optimal thing to do is buy office items that make your office look better while making work easier for you. Here are the best office décor ideas of all time:
1. Ergonomic Desks
Ergonomic products are an office workers' best friend. They help you reduce anxiety, back pain, and stress. These products do that by making you adopt a decent posture and therefore improving comfort.
Ergonomic dsks are excellent for that task. Tons of designs could fit your office aesthetic while giving you all the ergonomic features you need. Whether you get a black office desk or a white electric standing desk, take all the time you need to check all the alternatives available for you.
2. Ergonomic Chairs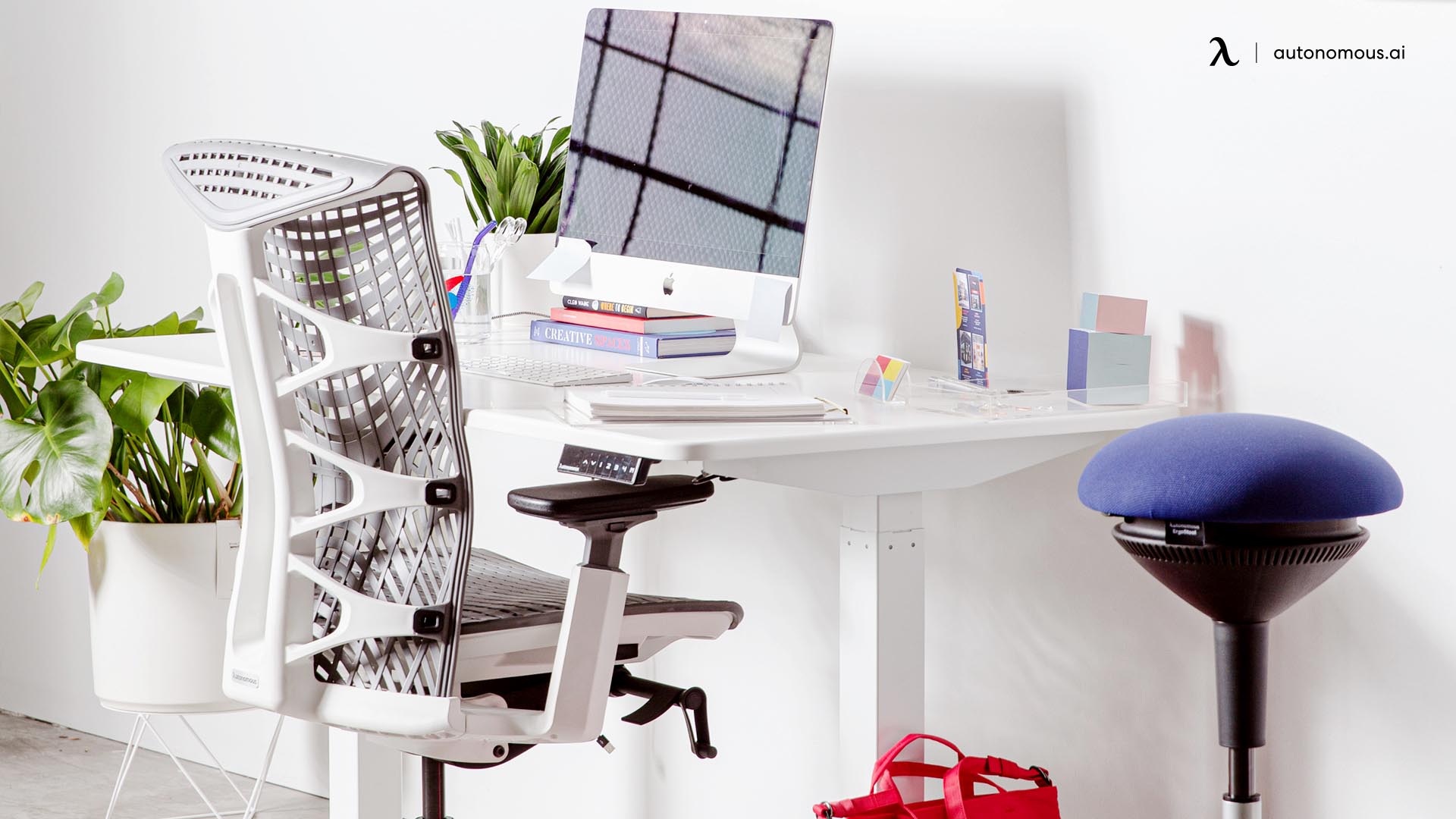 You can always buy ergonomic office chairs online. These products offer tons of benefits to office workers. If you need to sit for extended hours, using a standard chair can bring you tons of health problems. Ergonomic chairs help you stay focused and comfortable at all times.
3. Plants
Getting plants is always an excellent idea to add decorations to your office. Doing it helps you stay connected to nature and makes the environment fresher. However, keep in mind that you have to take care of them if you want them to live for a long time.
4. Paintings
Art is with you wherever you go. There are also different art expressions you can enjoy daily. Paintings are often used at offices to make them look better and more sophisticated. Try getting one that fits your workspace's aesthetic.
5. Dual Monitors
Dual monitors can make your setup look way more professional. Apart from that, using them lets you multitask and considerably increase your productivity. Using them allows you to do your work faster and check different things without needing to open and close other tabs.
6. Music
If you make sure it doesn't distract you, music can lighten up your work environment. Choosing the right playlist makes you feel inspired and more active while working. Consider getting speakers that allow you to connect your smartphone through a plug or Bluetooth connection.
7.Lamps
It's essential to have a well-illuminated office if you want to work better and improve your work performance. Fortunately, getting lamps can be an excellent plus for your office. Take all the time you need to get the lamp the best suits you and your office.
8.Desk Organizer
Disorganized workspaces decrease productivity and creativity. It's normal to have a disorganized office desktop if you don't have any other place to put your working gear. However, there's a solution to that problem. Invest in a desk organizer to avoid organization issues.
9.Mirror
Many people put mirrors in their offices. Sometimes you have an emergency and need to get out of your office. Having a mirror allows you to always keep track of how you look and ad value to your office's aesthetic. Whether it's a big, small, or medium-sized mirror, getting one for your office is an excellent idea.
10. Dehumidifier
Depending on where you live or work, humidity can represent a serious issue. That's because it can damage your walls and make them look worse. Apart from that, they can give you a hard time if you suffer from allergies.
Humidity can make you feel uncomfortable at your office. Try getting a dehumidifier to keep those issues away. The only setback about it is the noise it makes, but you can solve that by playing some music.
Other Items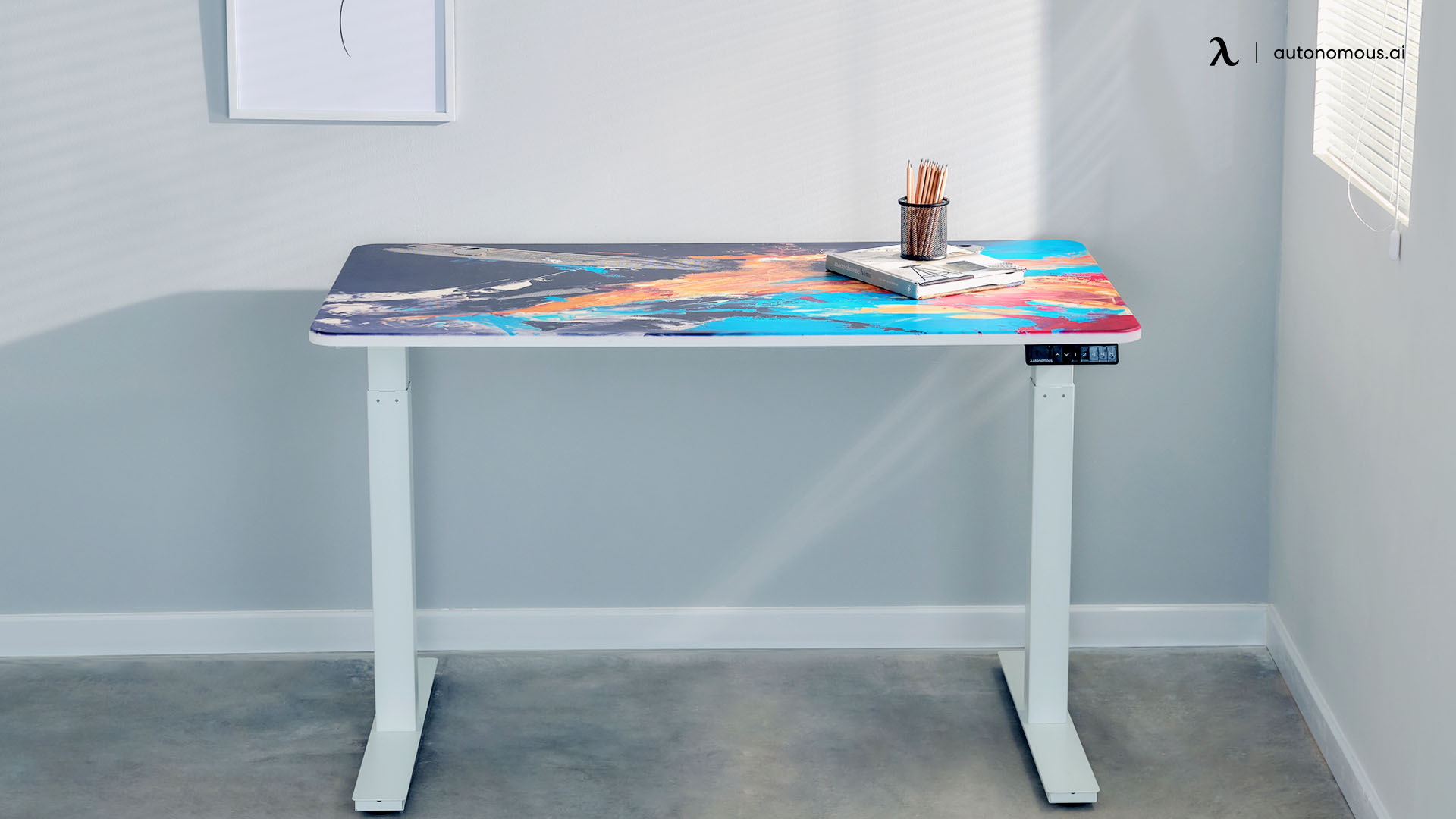 Those were the 10 main ideas and the most important things you can use to decorate your office. Regardless of that, other things can help you make work easier and make your workspace look better for years. Some of them are:
Cable organizer.

Portable phone charger.

Pets.

Custom mouse pads, keywords, and laptops.

Wall art.

A sofa, puff, or other furniture items.

A carpet.

Curtains.

RGB lights.
Conclusion
As you could see, there are many things you can get for your office to make it look better. Each one of them has a special value that can make your workspace look unique and fresher. However, you need to choose wisely which objects to invest in and how they can help you.
It's always good to get seasonal decorations to make your office a better place to work. Working at a place that looks appealing to you gives excellent benefits to office workers. From increasing your productivity to preventing mental health issues such as stress, anxiety, and mental exhaustion.
Don't hesitate to get the items that can make your workplace a comfortable and warm place to work. Buying those things represents a positive investment in the long run. However, the ones in this article are not the only decorations you can get for your place. You can always look for other things you like and buy them for your workstation.
Hey, you have special pricing through your company.
Get exclusive rewards
for your first Autonomous blog subscription.
WRITTEN BYAutonomous
We build office products to help you work smarter.