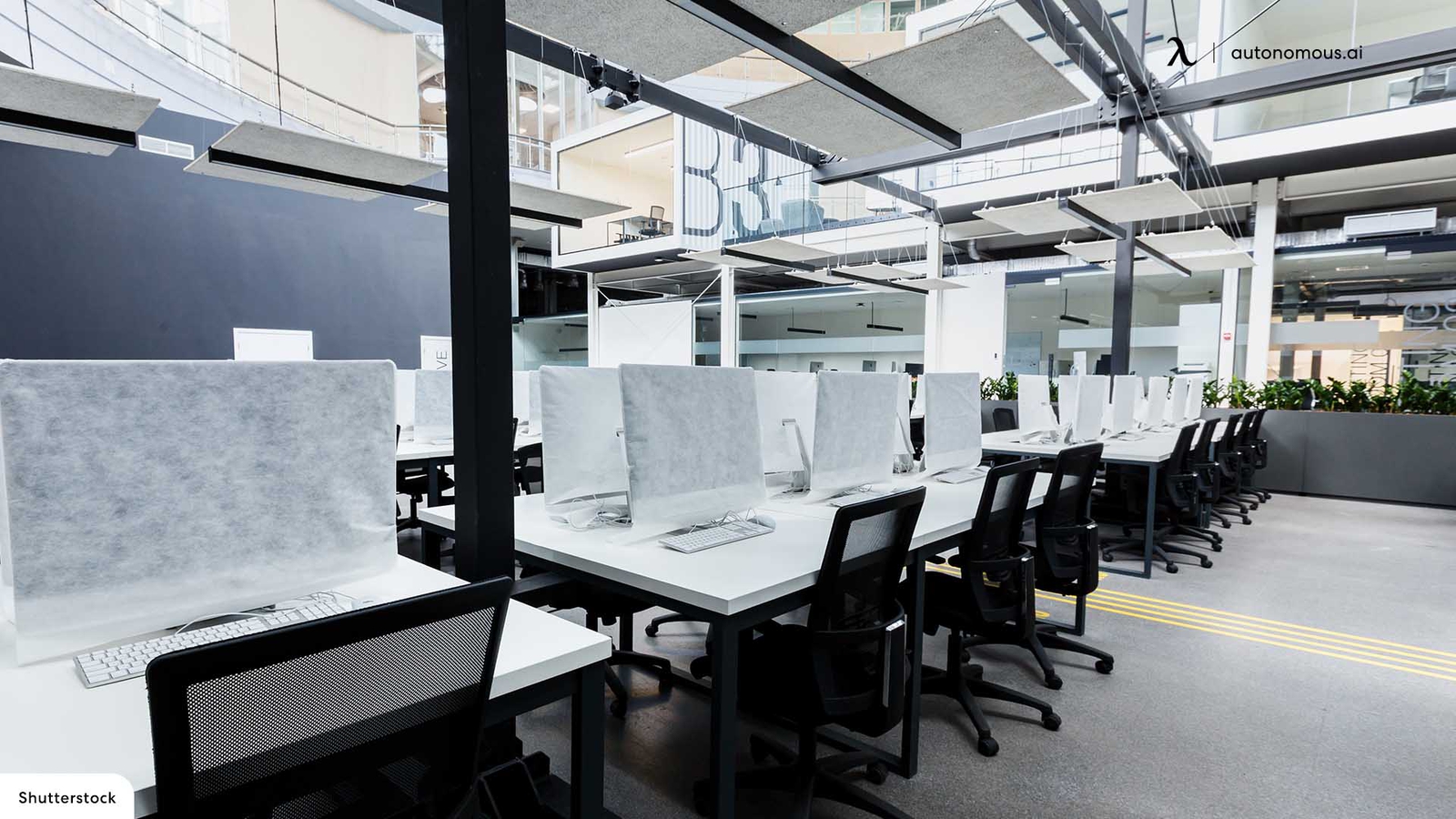 Workplace Inspiration
20 Tips for Business Before Opening a New Office

Autonomous
|
Feb 8, 2022
4,605 Views
It takes a lot of effort to open a new office. Finding the proper place for you and your company might take a lot of time, money, and research, but it's also a huge step in taking your business forward. 
The following pointers can help whether you're opening a new office or migrating from an existing one.
20 Useful Tips for Opening a Business with New Office Setup
1. Determine Your Facility Needs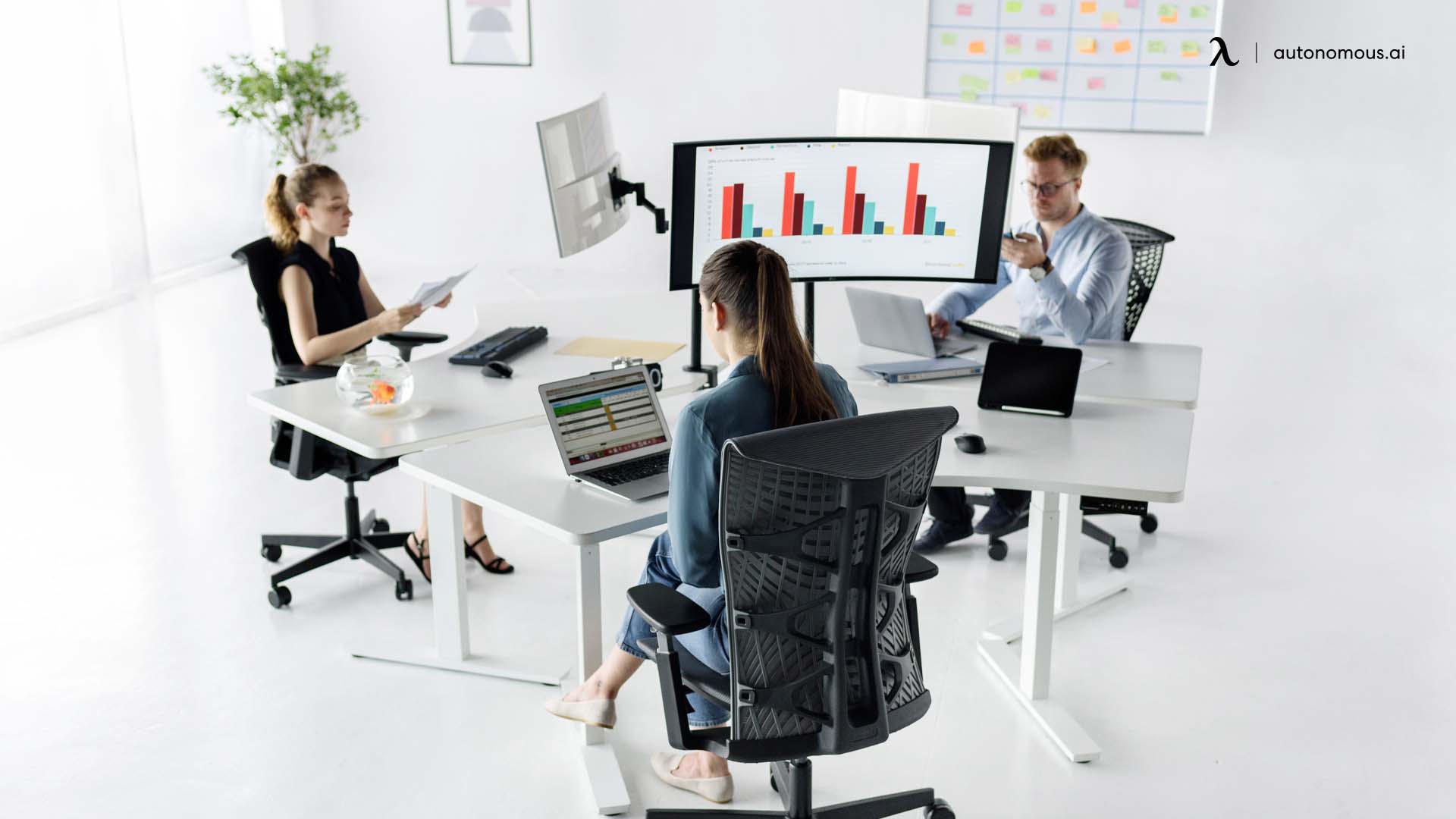 Take the time to consider why you need dedicated office space, as well as how it will function and affect business processes before committing to a new office setup. 
What do you need the space to do for you, your employees, your business, and your customers? Having a clear understanding of your facility requirements from the start will influence everything from your budget to the space you eventually select. 
2. Budget Plan
Your budget will have a significant impact on where you open a new office, how you manage the relocation, and how you equip your team with the tools they need in the new office opening. Be honest with yourself and the books about what you can and cannot buy, as well as how you should allocate your resources. 
Remember that your budget should account for more than just rent and moving costs; you'll also need to consider things like having the office equipment and technology set up in the new space, parking, and even duplicating your business cards with the new local address. 
3. Invest in the Right Office Furniture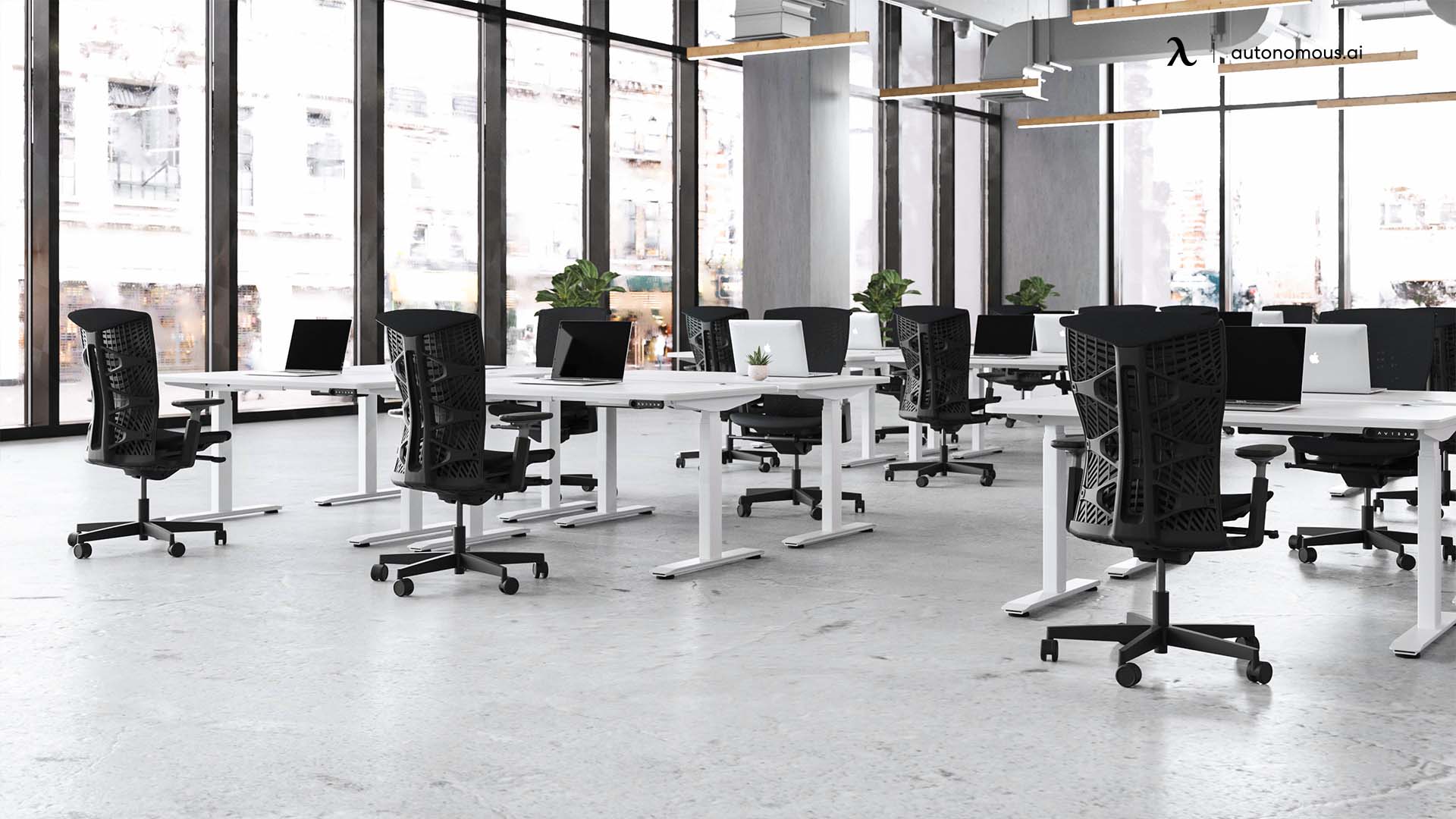 Purchasing the appropriate office furniture is critical for a variety of reasons. To begin with, it will give your office a pleasant and professional appearance. Your staff and clients will also appreciate how comfortable and accessible your office is. 
Choosing the correct office furniture can help boost your employees' morale and productivity. Employees are more likely to like working in a pleasant atmosphere. As a result, they acquire a positive attitude toward the company and are more driven to work effectively and efficiently. 
Using the proper colors and lighting, for example, are just a few things that might boost productivity. Always remember to find a balance between what you can afford and what your staff needs. Standing desks, for example, can help to alleviate lower back pain, resulting in a more comfortable work environment. Whiteboards, on the other hand, are essential in conference rooms since they promote conversations and collaboration. 
Consider purchasing wholesale office desks and wholesale office chairs. Additionally, it's a good idea to incorporate an Autonomous employee purchase program into your firm so that your workers can purchase ergonomic furniture at a fraction of the price.
4. Consider the Community
Think about the community surrounding your potential space while you're looking at the area. Will it be a safe and supportive environment, or will you be concerned about workplace damage? Also, will employees be able to go out to lunch, or will they be isolated? 
5. Consider the Customers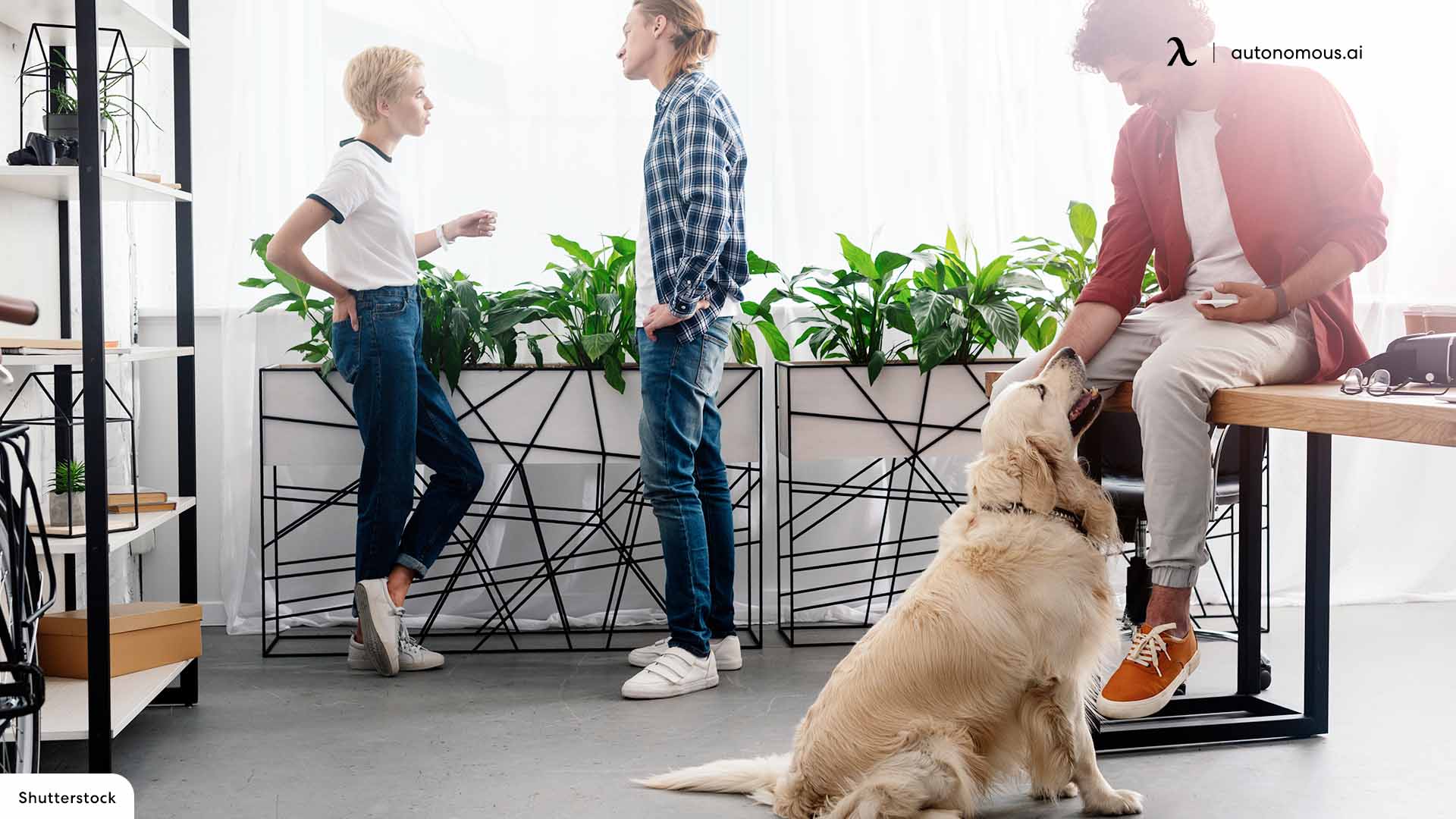 If you want consumers to come into your office or shop, you need to make it as easy as possible for them to do so. Think about where your customers will park, how they will be greeted, and what areas they will be able to stay in. 
6. Think about How the Office Culture Will Impact the Space
Is your business free-spirited and inventive? Do you have a reserved and studious demeanor? Keep your office culture in mind while developing the layout and style of your space and incorporate features that represent it. 
7. Choose Your Paint Carefully
Although it may appear to be an afterthought, the colors you pick for paint, furniture, and design components throughout the office may have a significant impact on your employees, visitors, and the overall vibe of your company. 
8. Lease or Buy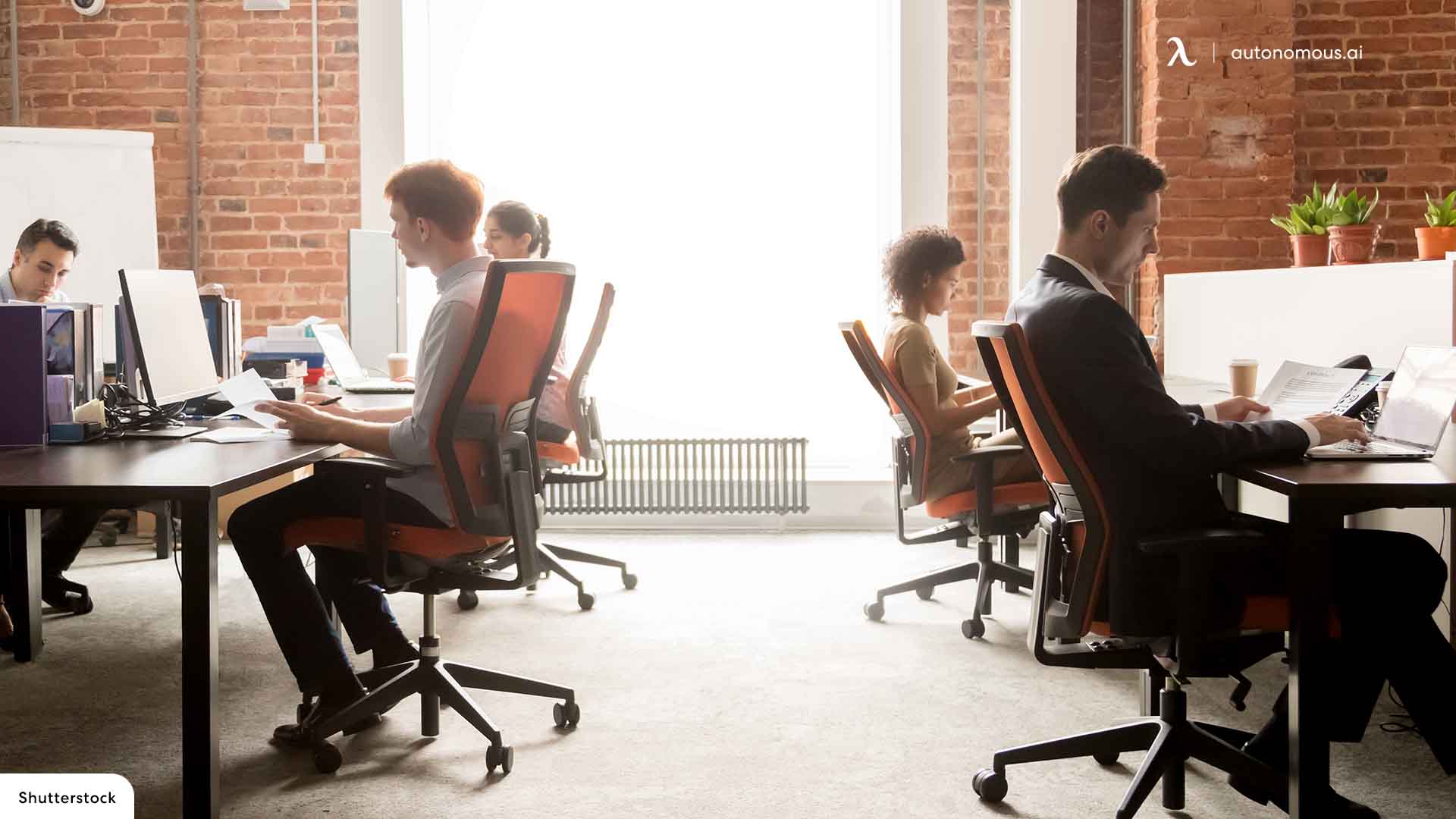 Every option of moving into a new office space has its advantages and disadvantages. You should work out the best approach to pay for the move and the new place with the help of your real estate agent and accountant, which will instantly narrow down your options. Focusing on the essential criteria, at least at first, may give you a clearer view. 
9. Mind the Employees
Apart from thinking about how the transfer will influence your firm, you need to also think about how it will affect your employees on a professional and personal level. Employee productivity and contentment, for example, can be harmed if they must commute considerably longer to the new workplace. 
10. Location Is King
The location is crucial when you open a new office, but you must also assess whether your customers can readily access it and whether there are enough parking spaces or public transportation lines for your workers. It's beneficial if the office is located in a region where you can readily hire new employees, as well as near an airport or other transportation and shipping facilities. 
11. Make It Comfortable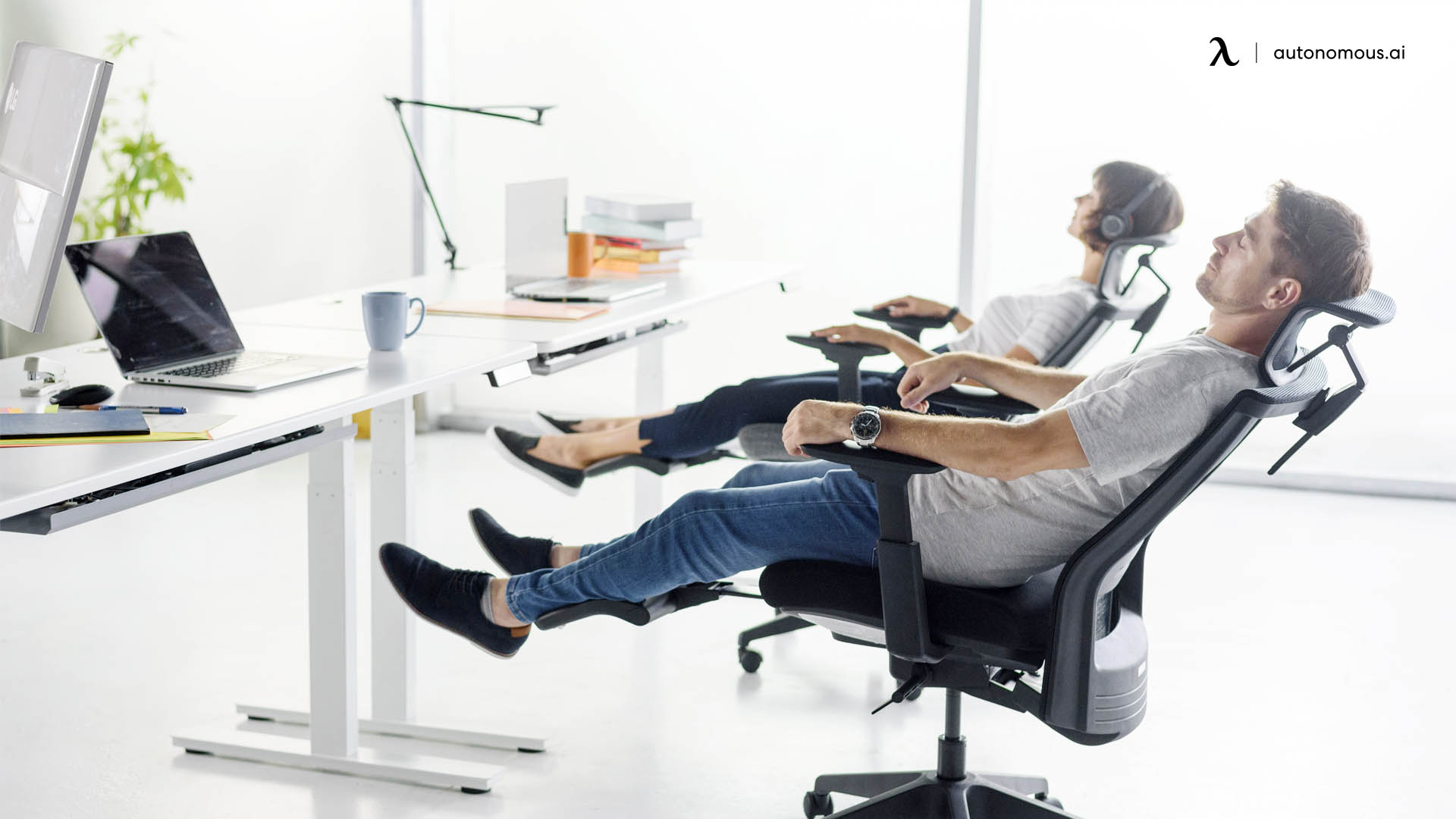 While having a productive workspace is important, you should also consider comfort. Many people consider your office to be a second home, and you want your staff to feel as relaxed as possible while at work. 
12. Setup Your Services
You could have a brand-new office space with a functional layout and not be ready to start working. Remember that you'll need to transfer and set up service providers such as the internet and telephones as part of the move.
13. Rethink Your Floor Plan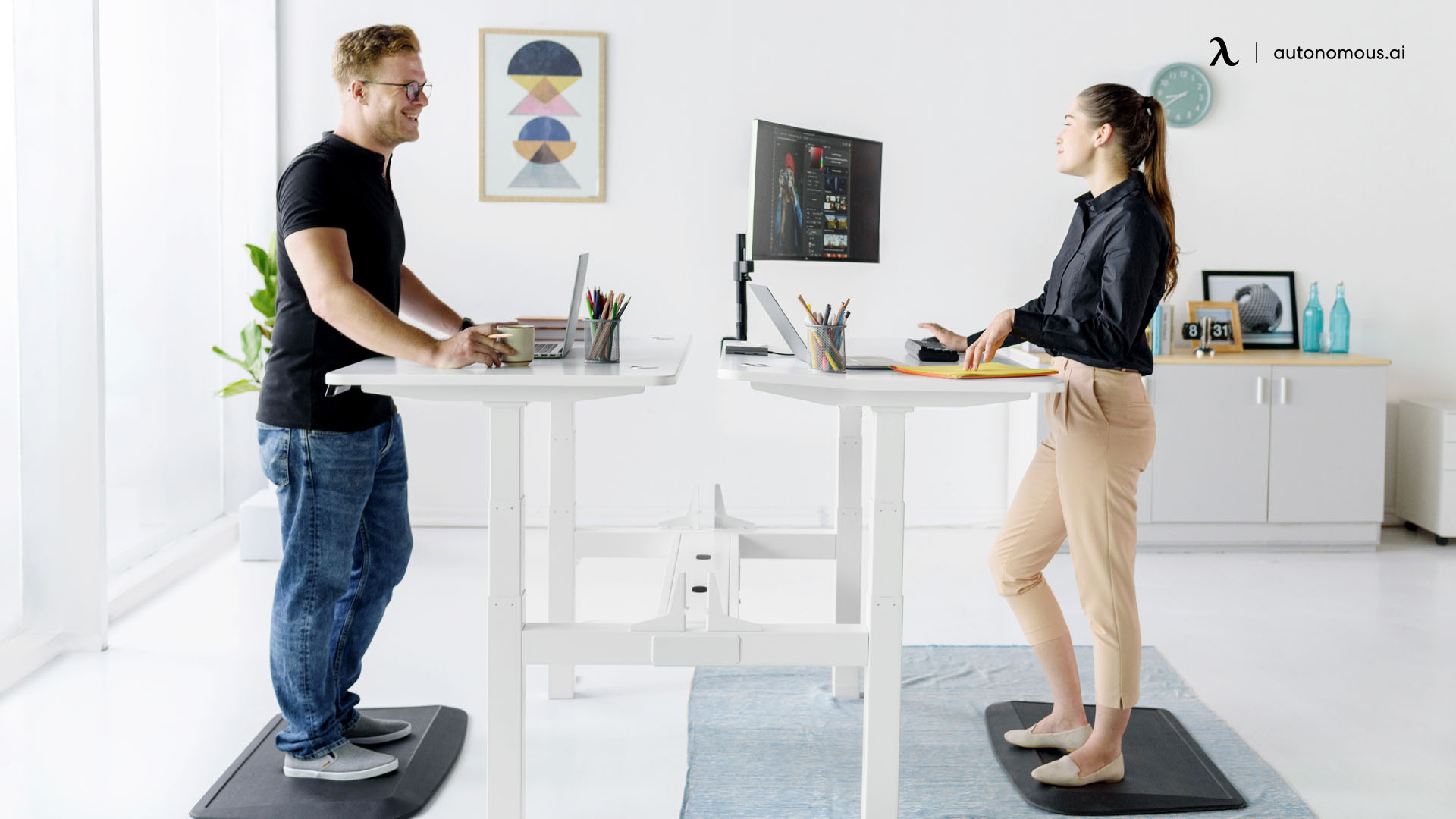 Examine how your workers perform their duties. What is the most effective method and what is the least effective method? 
In recent years, open floor plans have become increasingly trendy. They give employees more freedom while also allowing them to interact more naturally. Individual offices with doors, after all, might make employees feel cut off from one another. 
Keep in mind that each workplace is unique, and as a result, each has its own set of criteria. However, the floor design you select can have a significant impact on employee productivity as well as their overall mental health and well-being. 
14. Protect Yourself from Hidden Costs
You should consider it in your new office setup checklist. When it comes to real estate, try to anticipate any hidden expenditures, such as the cost of repairs you'll be responsible for or the risk of rising rental rates over time. Examine the broad picture and consult your crystal ball to see if the workplace will fit into your budget today and in the future. 
15. Remember to Announce Your Move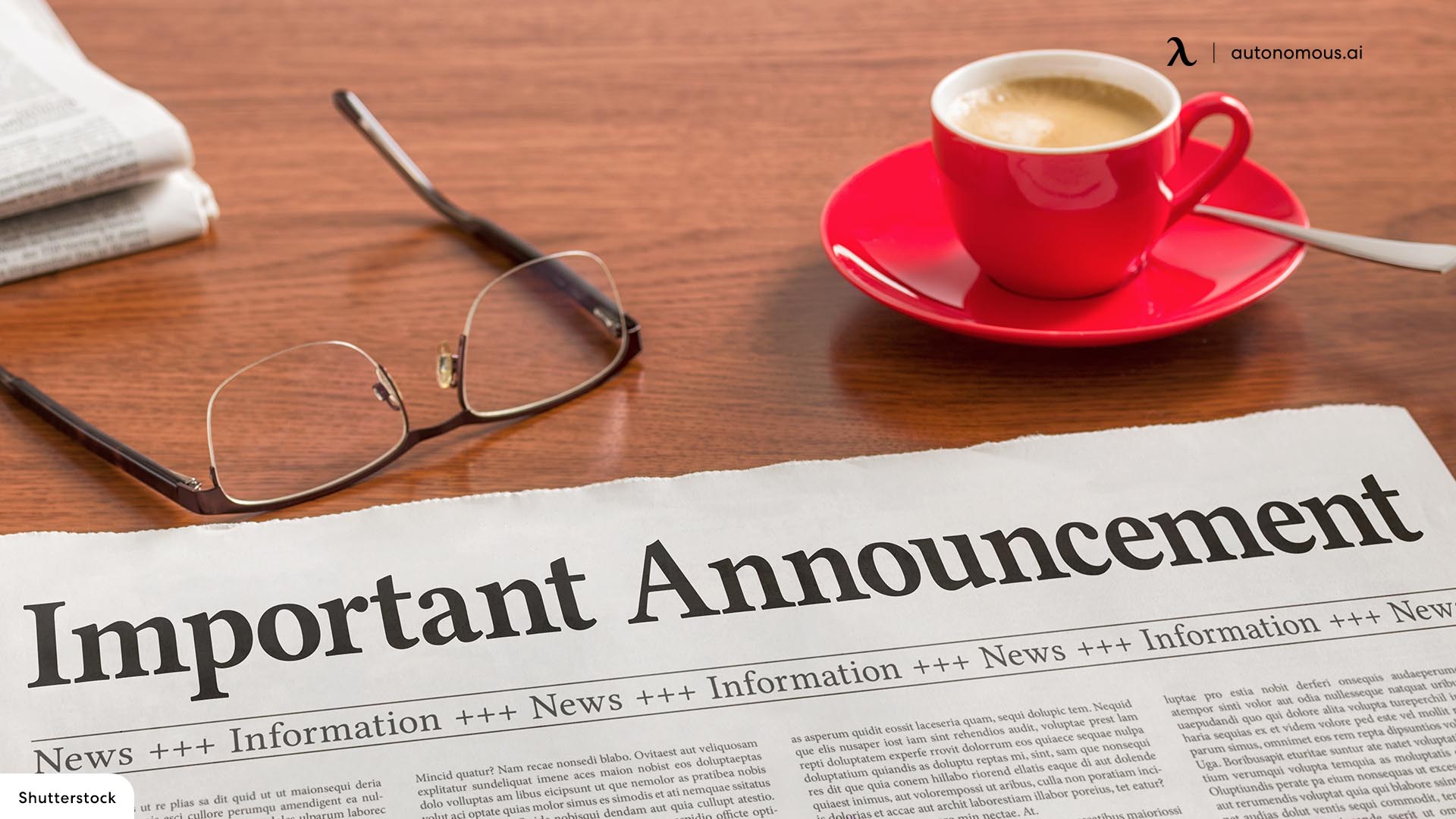 Make sure your contact information is up to date on all your company's materials, such as your website, business cards, and listings, and that your current clients are aware of where they can find you. 
16. Essential Supplies
While each department has its distinct role, some office supplies are in high demand across the globe. The primary categories to include in your new office checklist when you open a new office are as follows: 
Office Accessories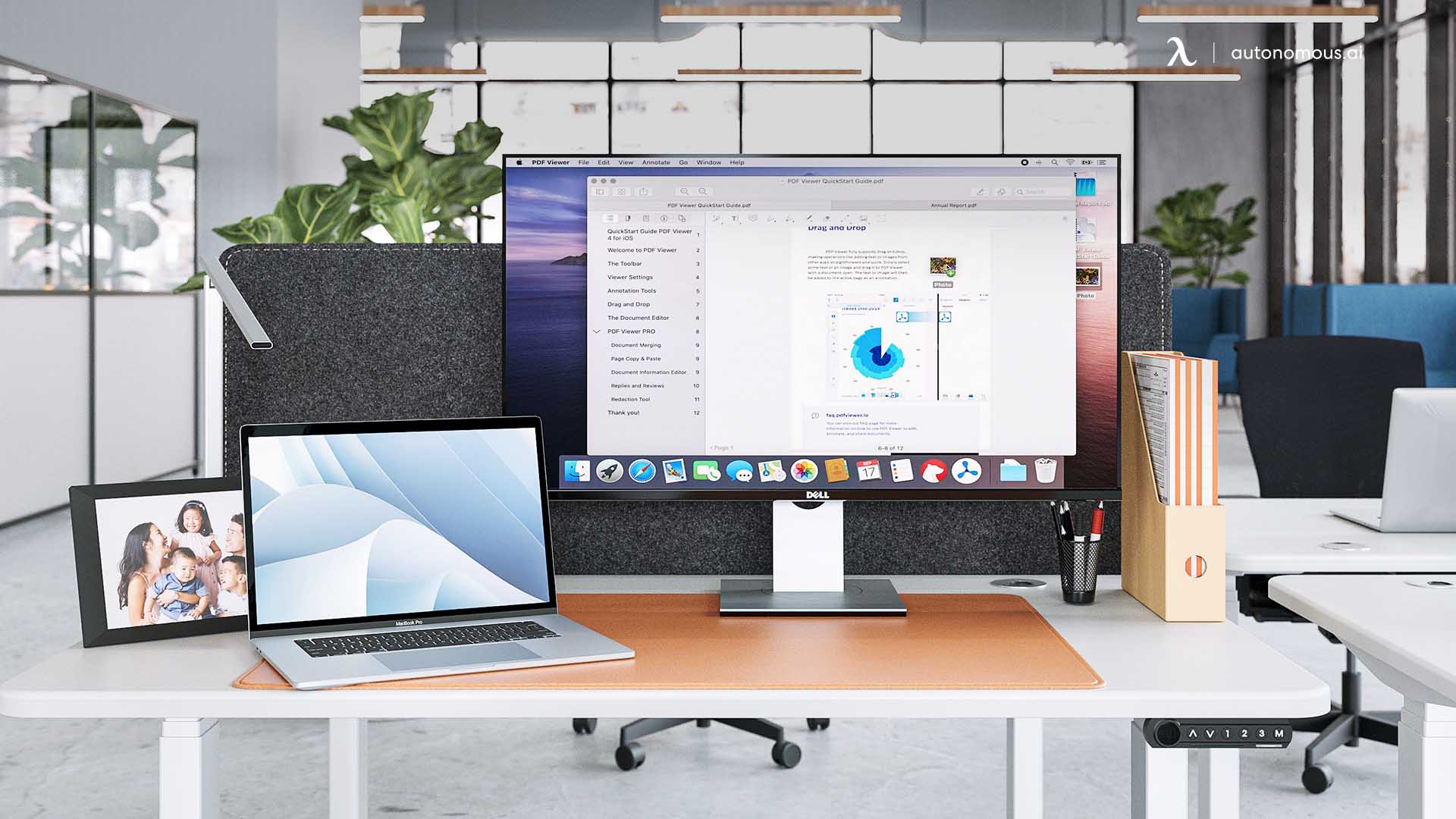 Below is a list of must-have office accessories:
Stress Balls

Cable Tray

Travel Mug

 
Presentation Accessories
The correct office supplies can help you create a visually appealing presentation. Keep the following cool office desk accessories on hand for meetings, presentations, and any other time a group of employees wants to share their ideas and get feedback: 
Whiteboards with markers and erasers

Chalkboards with chalk and erasers

Bulletin board with pushpins

Paper easels with pens 
17. Consider Your Office Equipment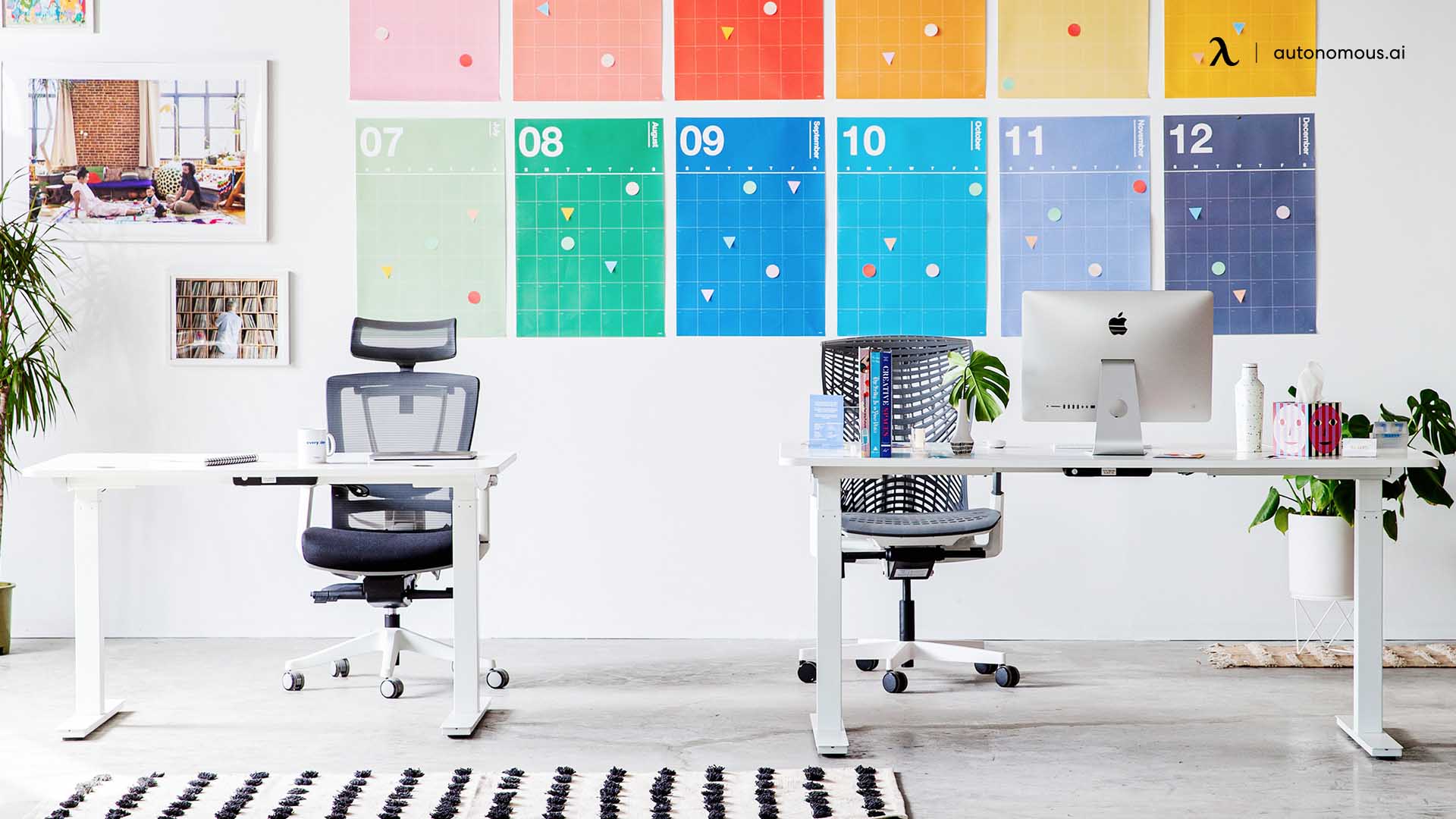 Furthermore, the importance of office equipment is often ignored in the new office setup. Every employee should have access to the appropriate and essential equipment to perform productively and efficiently. 
Below is an office equipment checklist:
Furniture

Internet Connection

Telephone systems

Printers

Stationary

Computer Software

Collaboration Tools 
Here are some types of office furniture to consider: 
Desks and Chairs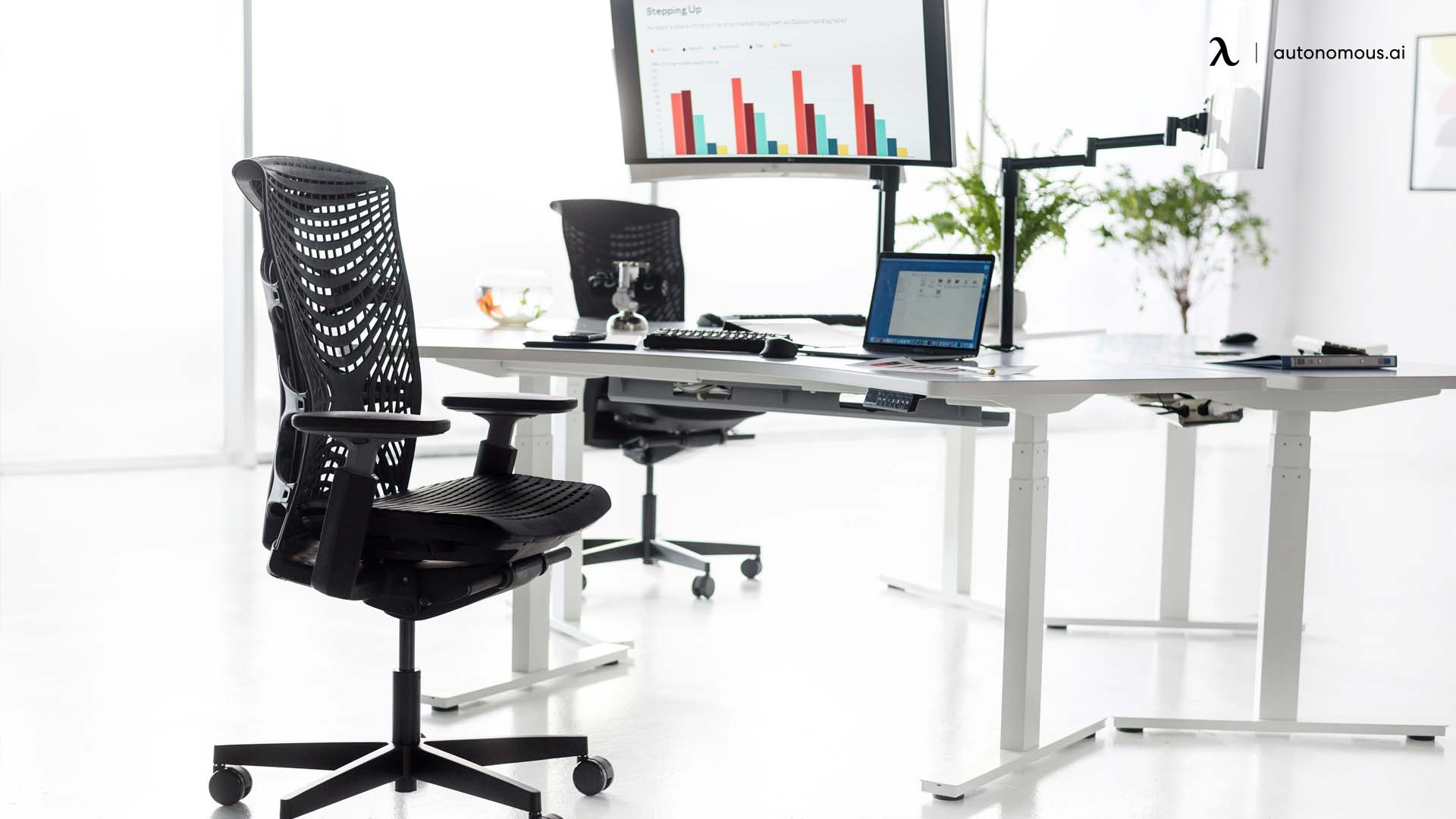 When choosing a chair when you open a new office, two factors must be considered: comfort and ergonomics. 
You'll need at least ten people to sit in this chair for 40 hours every week. Make it a pleasant experience if you can. 
Look for an ergonomic office chair with a backrest, adjustable seat height, headrest, as well as adequate seat depth and stability. If you do, you'll be on your way to choosing a chair that will fit most people. 
Everyone does not need their desk, but they do need a space that is ergonomic for them and the task at hand. 
Consider what each profession necessitates and what type of workstation would be most effective. 
Storage Spaces
Many new office setups are transitioning away from endless rows of file cabinets and toward paperless choices, such as storing papers in the cloud. 
When choosing office furniture, consider how you want to store everything. These days, less is more, and the more storage space you can buy that can be concealed under desks and out of sight, the better. 
Printing, Scanning, and Copying
Welcome to the 21st century, you have computers. This means you'll need a way to get tangible documents into and out of the digital world. 
Meet your all-in-one printer, scanner, and copy machine. You'll be able to print whatever documentation, invoices, fliers, and packing slips you need with this device. The scanning function can also be used to create digital copies of physical documents, and the copy function can be used to make physical copies of other documents. 
Even as we move toward a paperless environment, we still need one of these to conduct business. 
Smartboards
Have you used a dry erase board before? If you have, you are aware of how filthy they become and how difficult they can be to read from a distance. 
What if you could have a dry erase board that also served as a large iPad? A smartboard is essentially what it sounds like. With touchscreen technology, they provide the same function as a whiteboard but without the drawbacks of markers and erasers. Try to include one of these when you open a new office. 
Cafeteria Furniture
You don't have to provide a place for your employees to eat, but failing to do so will force them to leave the workplace at lunch or, worse, force them to skip lunch altogether. 
It is vital to provide eating areas for your employees to create interoffice relationships. You don't need anything too fancy because people will just be there for an hour or a day at most. These pieces of workplace furniture are intended to serve a purpose. 
18. Appoint a Move Manager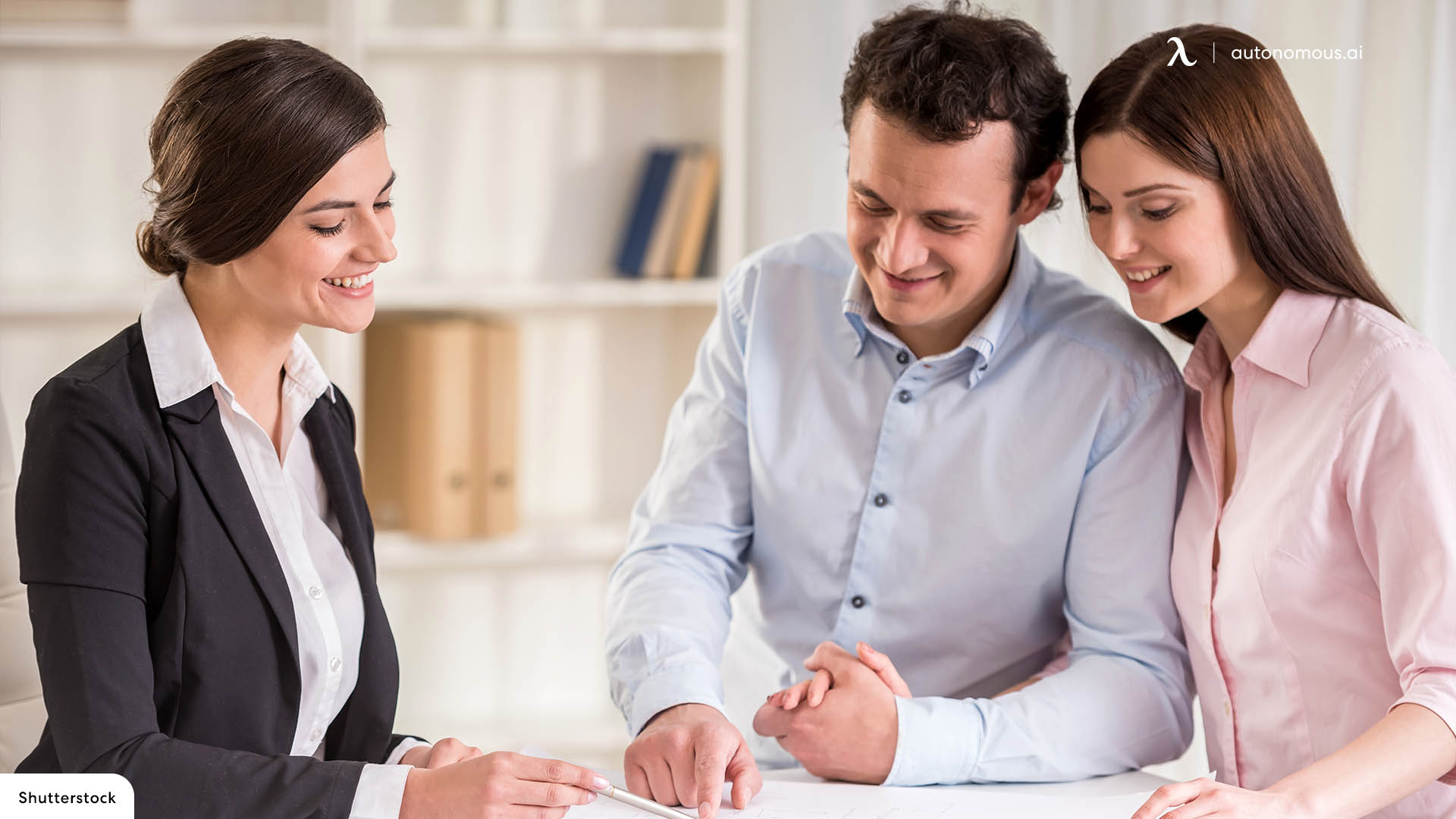 Even if you're planning to divide the labor, having a designated move manager who can assist and follow up on each step to ensure that everything goes smoothly is still crucial. An administrative assistant is usually the best candidate for this, but you may also hire someone with prior experience with commercial relocations. 
19. Building Rules
Unless your company owns the building that you're moving out of or into, you'll need to receive a comprehensive list of all relocating restrictions. It's possible that you can only move during non-business hours or that you'll need to make a specific request to utilize the service elevator. 
These restrictions should be obtained from building management as soon as possible, as they will govern the logistics of moving day. 
20. Add a Personal Touch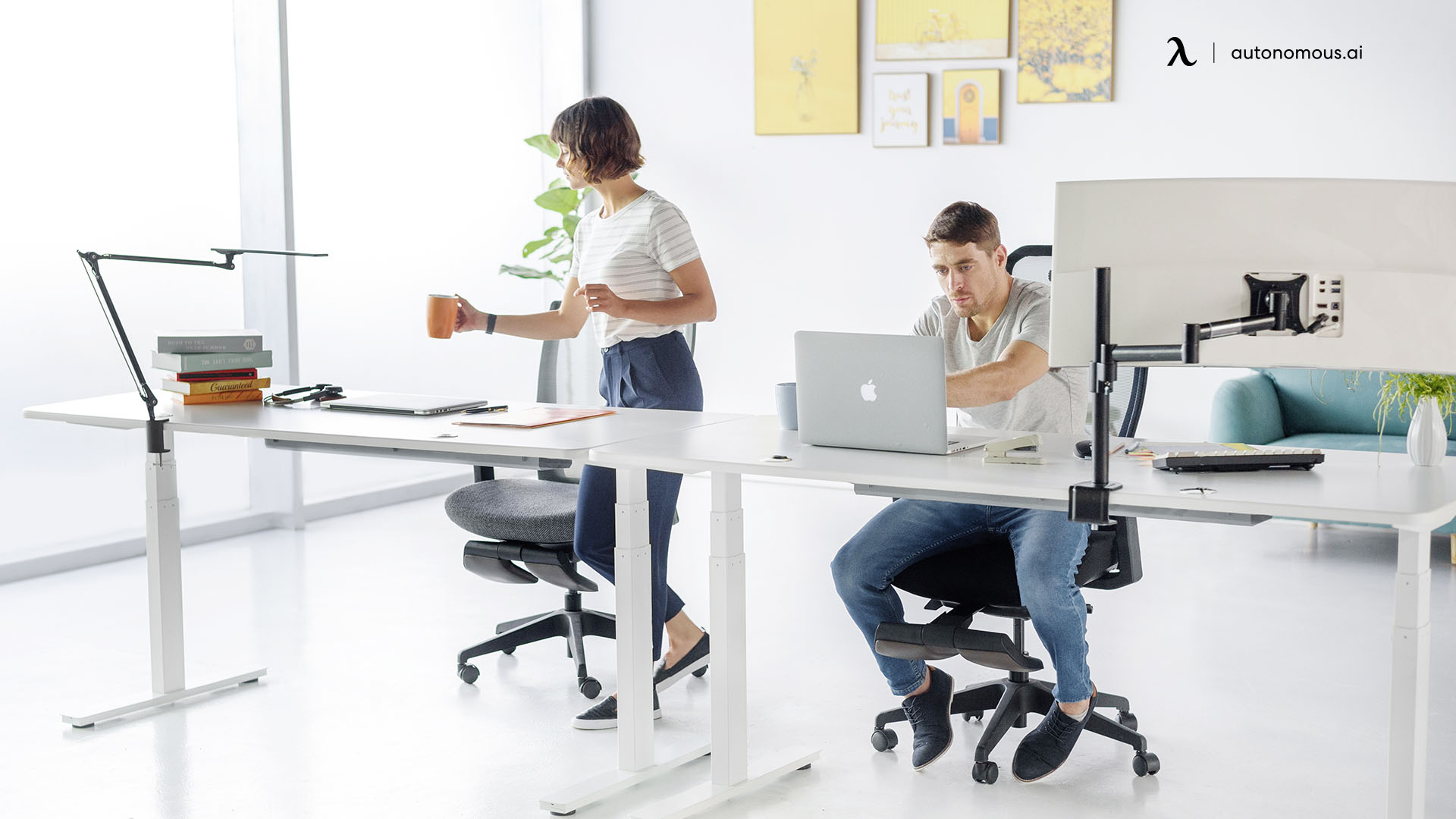 As your employees come up with ideas for the new office setups, assist them in customizing their areas by adding aspects to your floor plan that allow for personal stuff like photos and other gizmos. 
Taking into account your employees' interests and needs in the workplace will give them a sense of ownership. This leads to increased productivity and even employee loyalty. 
Create areas for staff gatherings, such as additional break room space or office pathways that increase communication. 
Conclusion
There's a lot that goes into making a great work environment for you and your coworkers when you open a new office. The appropriate office layout and office furniture have a big role in how your office feels and functions. 
Are you launching a company and considering moving into an office space? Is your office in desperate need of a makeover? 
By purchasing the latest and finest, you may transform your office from a dull location where you need to escape into a home away from home right now. Follow these tips for opening a business to get the best results!
Video ads for product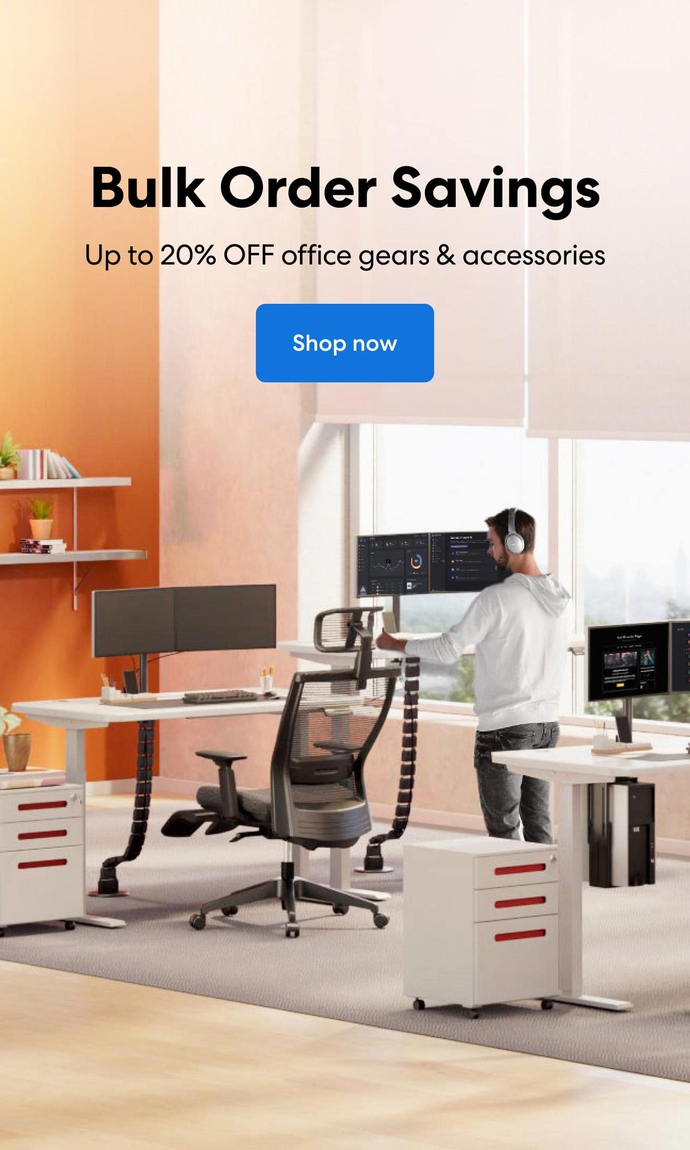 Subcribe newsletter and get $100 OFF.
Receive product updates, special offers, ergo tips, and inspiration form our team.