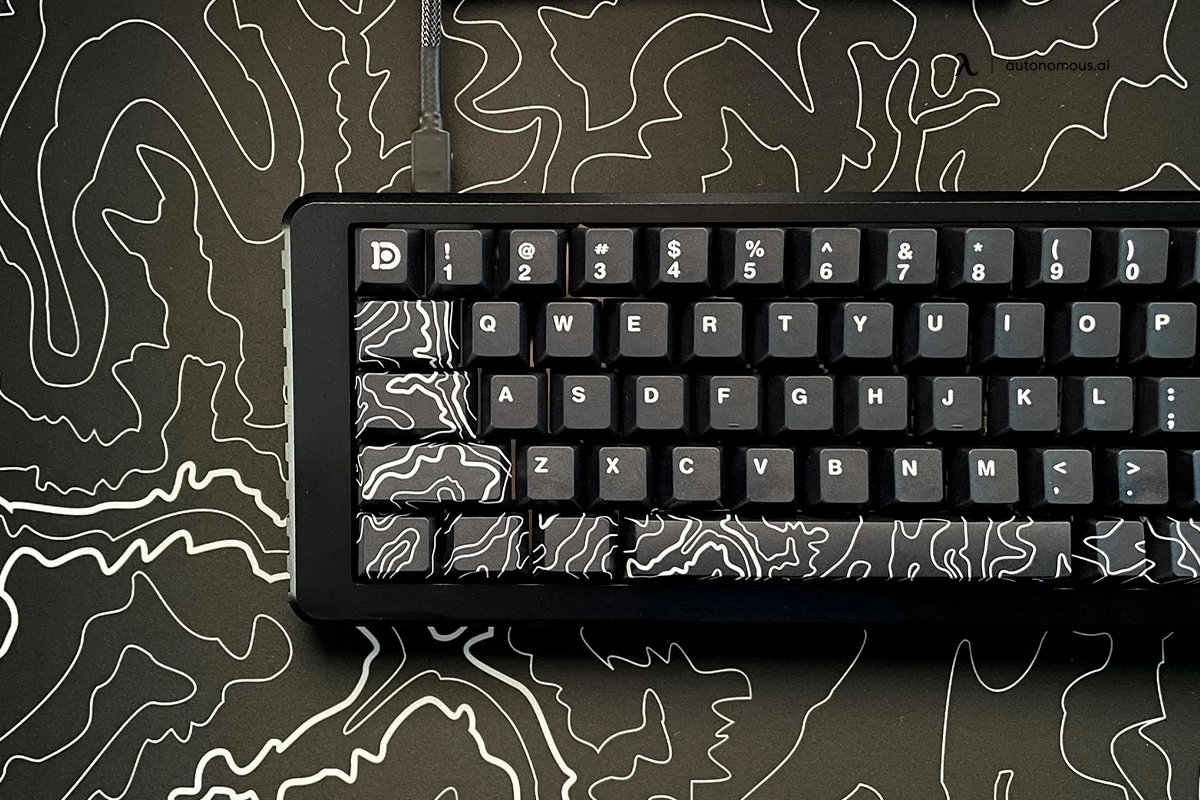 Smart Products
Deskr Keycaps Review: Canyon Keycaps - Is It Worth It?

Autonomous
|
May 13, 2023
723 Views
You have purchased the perfect monitor screen for your gaming setup and paired it with the right gaming desk, a textured leather chair, and a perfect LED Light setup in the background. But aren't you forgetting something? Your gaming keyboard. Regarding gaming, the keyboard and mouse are as important as the other units in the setup. While we know comfort is crucial for a gaming mouse and keyboard, we are also aware that gamers enjoy an appealing setup that should be unique.
Fortunately, making a few changes, like getting keycaps, can smartly jazz up your keyboard hence the entire desk setup. And when it comes to the right type of gaming keycaps, Deskr Keycaps have earned a name. With several gaming products, Deskr offers a range of gaming solutions that are both versatile and aesthetic. You will find all you need about Deskr Canyon Caps in this article. So let's read on!
Deskr Canyon Keycaps – Are they Worth It?
Deskr Co has released a new gaming keycaps edition that also offers customization features. You will find the Deskr white Canyon Keycaps and Deskr black keycaps. Other than these two universal color options, Deskr CanyonCaps also come in a topographic theme. This is specially designed to match their topographic mouse pad, providing uniformity in the gaming setup. Below we have mentioned everything you need to know about the Deskr Canyon Keycaps.
Design
The Deskr Keycaps are made with durable and long-lasting materials. As opposed to poor-quality painted plastics, the keycaps retain their color and print and don't smudge during constant use. They are made up of PBT, one of the finest materials for keycaps, and they can withstand heat and chemicals efficiently.
PBT keys are dye-sublimated, which prolongs their life. The two design options include the black canyon caps made with a black base set and white accents. The second color option is the white keycaps, including the white base set with black accents. These two carefully selected color options make these keycaps suitable for all themes.
Compatibility
The keycaps offer multiple compatibility options rather than being compatible with one size. It fits well with standard 60% keyboards, 65% keyboards, and most of the 75% keyboards.  You can customize your mechanical gaming keyboard with cool keys and designs as the keycaps are specifically made to match various gaming setups.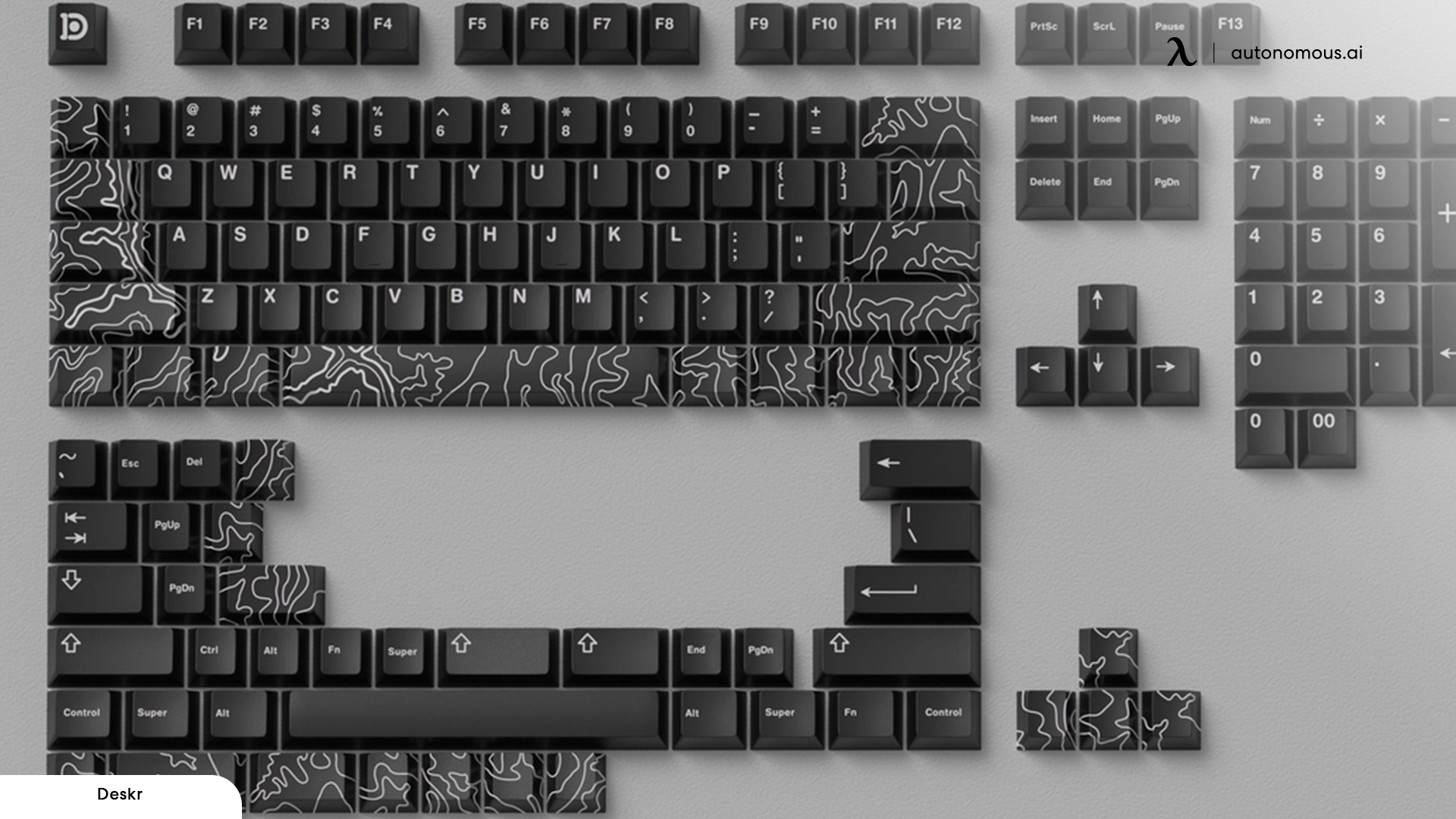 Customer Reviews
Customer reviews are a reliable way to learn about a product before you put down your money for it. The Deskr Canyon Keycaps, commonly used and ordered by gamers have been reviewed positively because of their design and durability. Customer rate Deskr CanyonCaps a 4.5/5 stars and they majorly highlight quick shipping and price point.
They also prefer the crisp, pleasant keycap sound which is rarely common with keycaps and highlight that this feature makes typing and using keyboard keys repeatedly less annoying for them and to others as well.
Packaging
The Deskr Canyon Keycaps come packed in a gray box with all the keys arranged inside. You can check the picture on the box to see and follow the arrangement of keycaps. Moreover, you will also find a manual to learn about setting up keycaps in no less than 15 minutes. And when you unpack, you will find Canyon Caps, branded packaging, and a Deskr logo sticker to complete the setup.
Shipping
Deskr provides and sticks to its promise of swift shipping. The Deskr orders are shipped in one business day. Although when there is a holiday, you might find a day or two delays which is rare.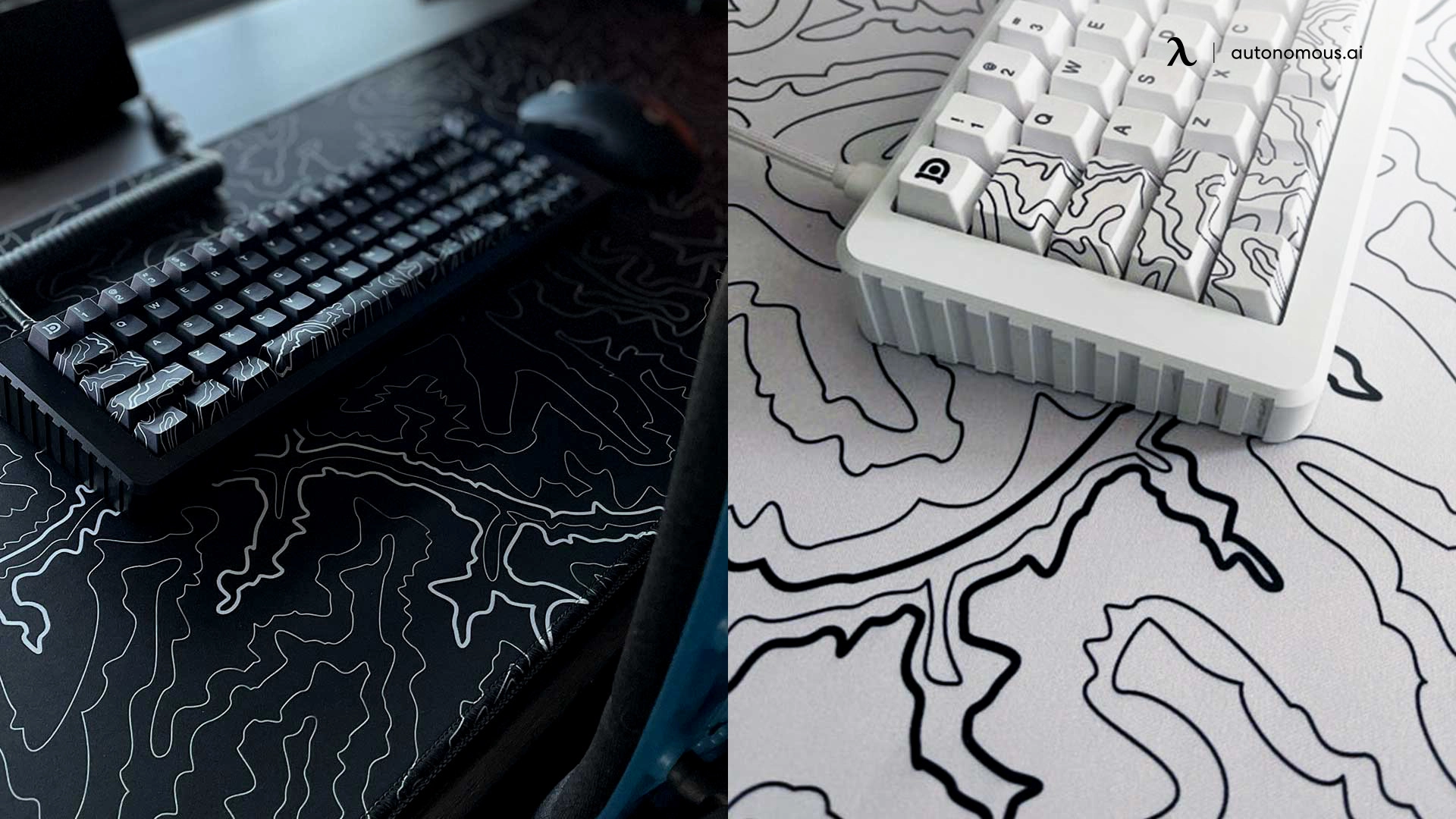 Returns
Other than free shipping, who doesn't like to have the freedom of knowing they can return a product and get their money back? Well with Deskr CanyonCaps, not a day or two but you get a 30 day money back return guarantee. This is so the customers can use the keycaps, adjust to the learning curve and make an informed decision about whether or not to proceed with the keycaps. Although over the time, the returns have been quite rare.
Surface Smudge and Shine
The wear and tear from typing over time causes keycaps to shine. Your fingers produce oil when you touch the keys, softening the surface. Also, who doesn't like to snack when using a computer or to watch a movie? The Deskr PBT Keycaps have this advantage over the ABS plastic keys.
Shiny keys are more likely to be obtained with ABS plastic keycaps. On the other side, PBS keycaps are better at preventing this because of their matte texture. Moreover, PBS keycaps are naturally preferred over ABS because most users prefer a flat surface on the keys.
Thickness
Who doesn't love some LED shining from underneath the keys? After all, it is a desirable feature that improves aesthetics and helps with gaming in the dark. And when we talk about the thickness of Deskr Keycaps, it is cleverly maintained to allow a moderate amount of light to pass through. This makes your keycaps visible but the light is not too bright to blur the text on the key.  
Noise
Typing noise, especially when your keyboard use is extended, makes the user and people around them uncomfortable. Thankfully, because of the PBT material, the keycaps produce a crispier sound which isn't annoying. Also, the PBT keycaps are sturdy and don't wobble under the touch.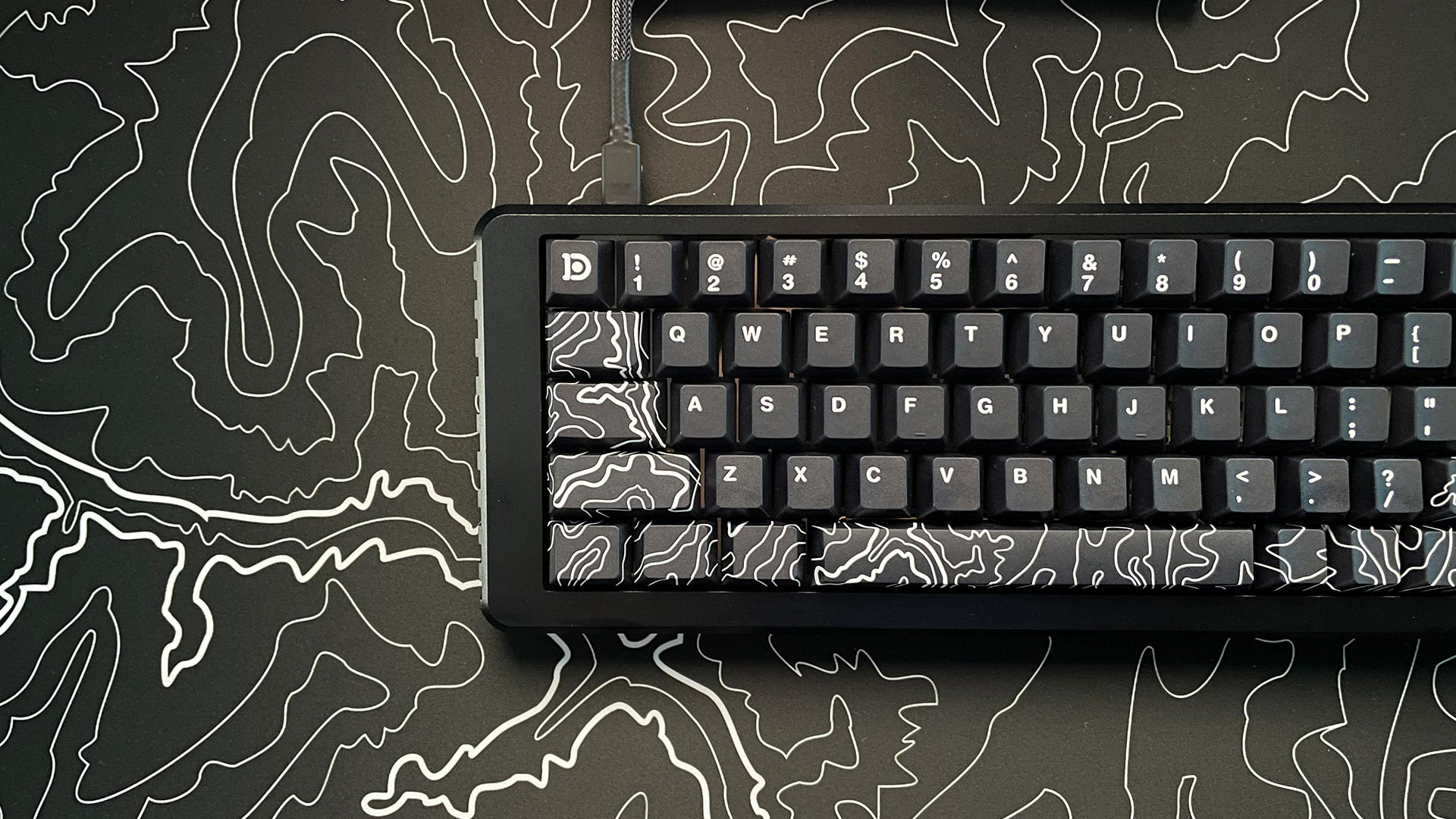 Dimensions
14.75"L x 7"W x 2"H x 2.3 lbs
Colors
Black, White
Materials
PBT
Keycap profile
Cherry Profile
Compatibility
Cherry MX switches
MX style switches
Keyboards support
Standard 60% Keyboards
Standard 65% Keyboards
Most 75% Keyboards
Warranty
1 year
Pros and Cons of Deskr Keycaps
It is known how the experience of your keyboard can make or break the performance, whether it is work or gaming; thus it is important to categorize the features offered by a keyboard in terms of pros and cons.
Pros
The Deskr Keycaps have a comfortable sound, neither too loud nor negligible

The texture has a nice feel with a rough service for a better grip

The keycaps have a lasting print quality, which doesn't fade under constant use

PBT Deskr Keycaps are long-lasting as compared to other materials
Cons
Some packages are reported to be poorly packed

Because of high quality dense material PBT Keycaps are heavier compared to ABS Keycaps.

Some keycaps give an illusion of being uneven in size
Are PBT Deskr Keycaps Better for Gaming than ABS?
Users of fast-paced games move their hands a lot and respond rapidly with repetitive movements; otherwise, they risk pressing a key with a lot of pressure and compromise game performance. Several factors affect the game's performance when deciding the better option from ABS and PBT keycaps for gamers.
But in conclusion, PBT keycaps are excellent for gaming because of their great durability and thoughtful design, which can sustain repeated pressure during keystrokes. Although both materials are derived from plastics, the PBT's copolymer plastic is much more resilient, high-quality, and long-lasting than the plastic used in the other keycaps.
Video ads for product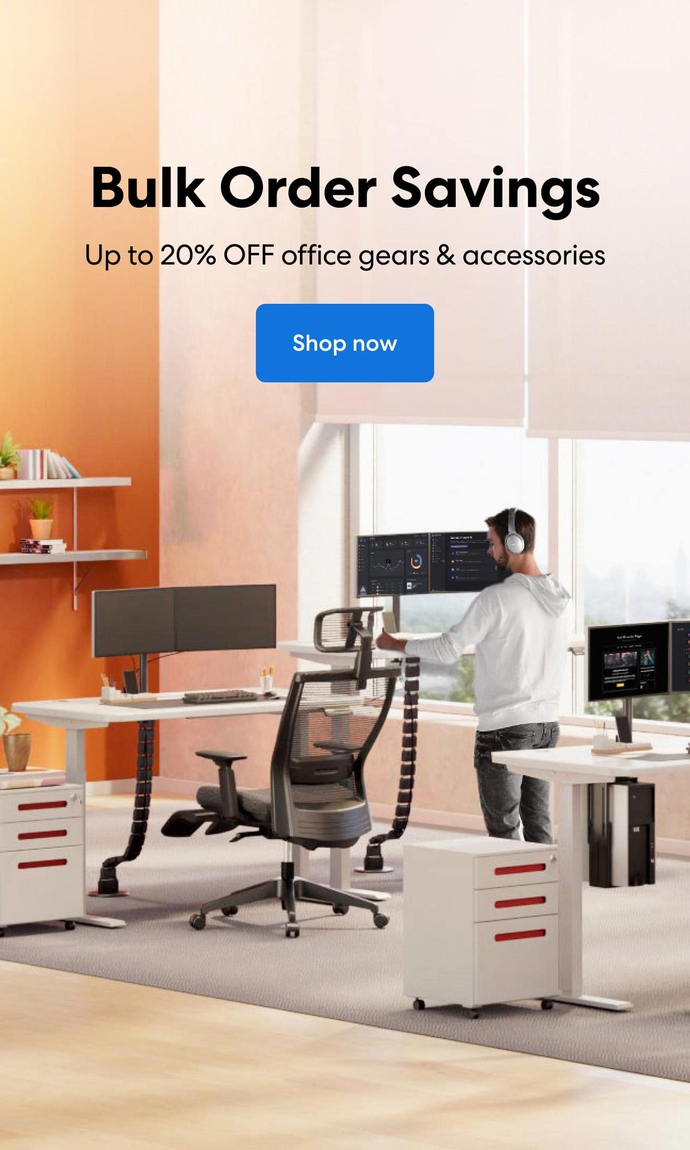 Subcribe newsletter and get $100 OFF.
Receive product updates, special offers, ergo tips, and inspiration form our team.