If you are struggling with lower back pain, the reasoning for this may be poor posture. Office workers tend to sit for extended periods, the result of this may have adverse effects on your physical health. There is a lot of evidence that the use of an ergonomic chair reduces lower back pain. A chair with lumbar support and cushioning aids posture control and can help alleviate strain and provide relief for lower back pain.
Are you an office worker experiencing the discomfort of lower back pain? What is causing your lower back pain, and do you need a chair with lumbar support? Autonomous has your back covered. We offer some of the best office chairs lower back pain.
What is Lower Back Pain and What Are the Causes of Lower Bad Pain?
The lower part of your back is also known as the lumbar region. Lower back pain is felt below the waist. The straining of muscles, spine osteoarthritis, and sciatica are some of the common causes of back pain. All of these causes can be brought on by poor posture. In short, lower back pain can be caused by a single incidence which strains your lower back or from a prolonged strain whereby pressure builds up over some time.
Lower back pain is an ergonomic office injury, a common experience for the average office worker. Some reasons for lower back pain include extended periods sitting at a desk, working throughout the day with poor posture, an inactive lifestyle, and below-par ergonomics at a workstation.
Poor posture puts pressure on your entire body. This prolonged pressure causes straining that leads your muscles to twist into knots and contract. When your office furniture and desk set up is not built with ergonomics in mind, individuals tend to develop poor habits such as slouching back and forth in their chairs.
Suggestions to Reduce Lower Back Pain
If you are experiencing discomfort in lower back pain, there are various suggestions to reduce and alleviate your discomfort. Here are some of our useful tips to reduce lower back pain:
Fixing Your Posture
There are 6 essential steps you can follow to ensure you have good posture.
Be mindful of elbow positioning – begin by making sure your arms are directly parallel to your spine and resting your hands on your workstation. If you have a keyboard, your hands should be placed at a 90-degree angle.
The space between your thighs and the edge of the seat – it is vital to keep your legs at the correct elevation when at your workstation. Check the space between your thighs and seat edge and adjust your seat accordingly.

Low back support – your lower back region should have a slight arch at the lumbar curve and your bottom pressed towards the back of the seat. Having this seated posture takes the pressure off your spinal discs and alleviates lower back pain.

Check your armrest – your elbows should be resting gently on the armrests and your shoulder would feel slightly lifted.

Check your eye level – when sitting at your workstation your eyes should come straight into contact with the screen monitor when looking straight ahead.
The Pros and Cons of Using an Ergonomic Office Chair
As an office worker, you spend the bulk of the workday sitting in an office chair at your workstation. By using an ergonomic chair with lower back support, you can avoid the discomfort of lower back pain and ensure good posture. Ergonomic chairs such as the ErgoChair 2 are one of the best office chairs for lower back pain. The benefits of using an ergonomic desk chair include:
Ergonomic desk chairs for lower back pain provide numerous other benefits as well, nonetheless, as with most things in life, there are certain downsides and drawbacks. The disadvantages of ergonomic office chairs include:
Finding the Best Ergonomic Office Chair
When you are making the purchase of an ergonomic chair for lower back pain make sure you are using the following universal criteria and considering these tips:
What Are the Best Ergonomic Chairs for Lower Back Pain?
The market for ergonomic chairs is quite vast. Many companies claim to have the best ergonomic chairs for lower back pain. The task of finding the best ergonomic chair for lower back support is therefore challenging. Autonomous has done the bulk of the search for you and we have put together some fantastic options to help you choose the best office ergonomic chair for lower back pain.
We have selected 10 of the best office chairs with back support that offer you lumbar support, increase your output and productivity, improve your posture, and promote many more benefits.
1. The Autonomous ErgoChair Pro
The ErgoChair Pro is considered one of the best ergonomic chair for lower back pain on the market when it comes to lumbar support. The design of this seat incorporates a flexible lumbar system and customizable user preferences.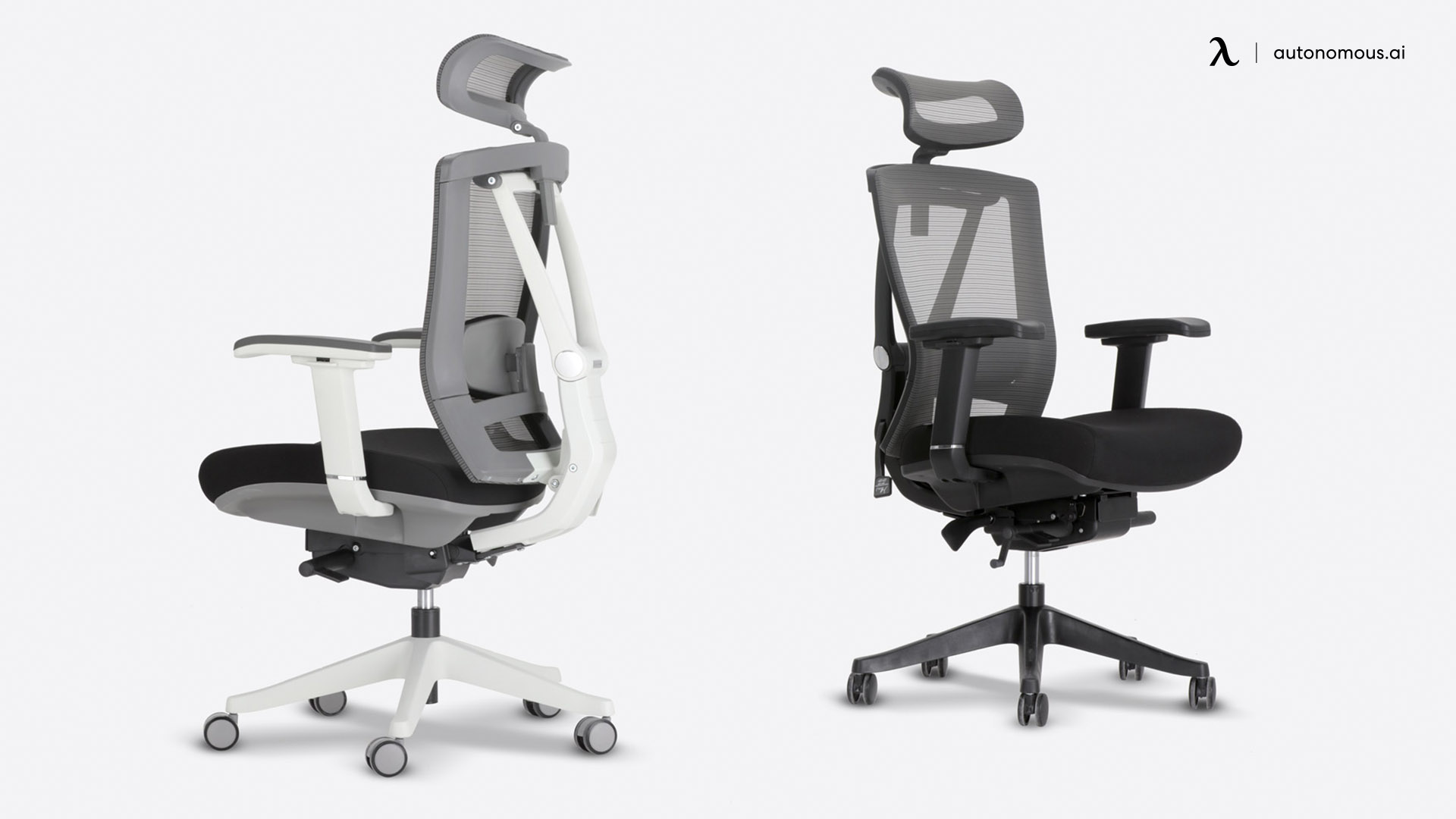 2. The Autonomous ErgoChair Pro+
This ergonomic chair for lower back pain has a distinctive fishbone design and ErgoChair Pro+ is designed with the alleviation of back pain in mind.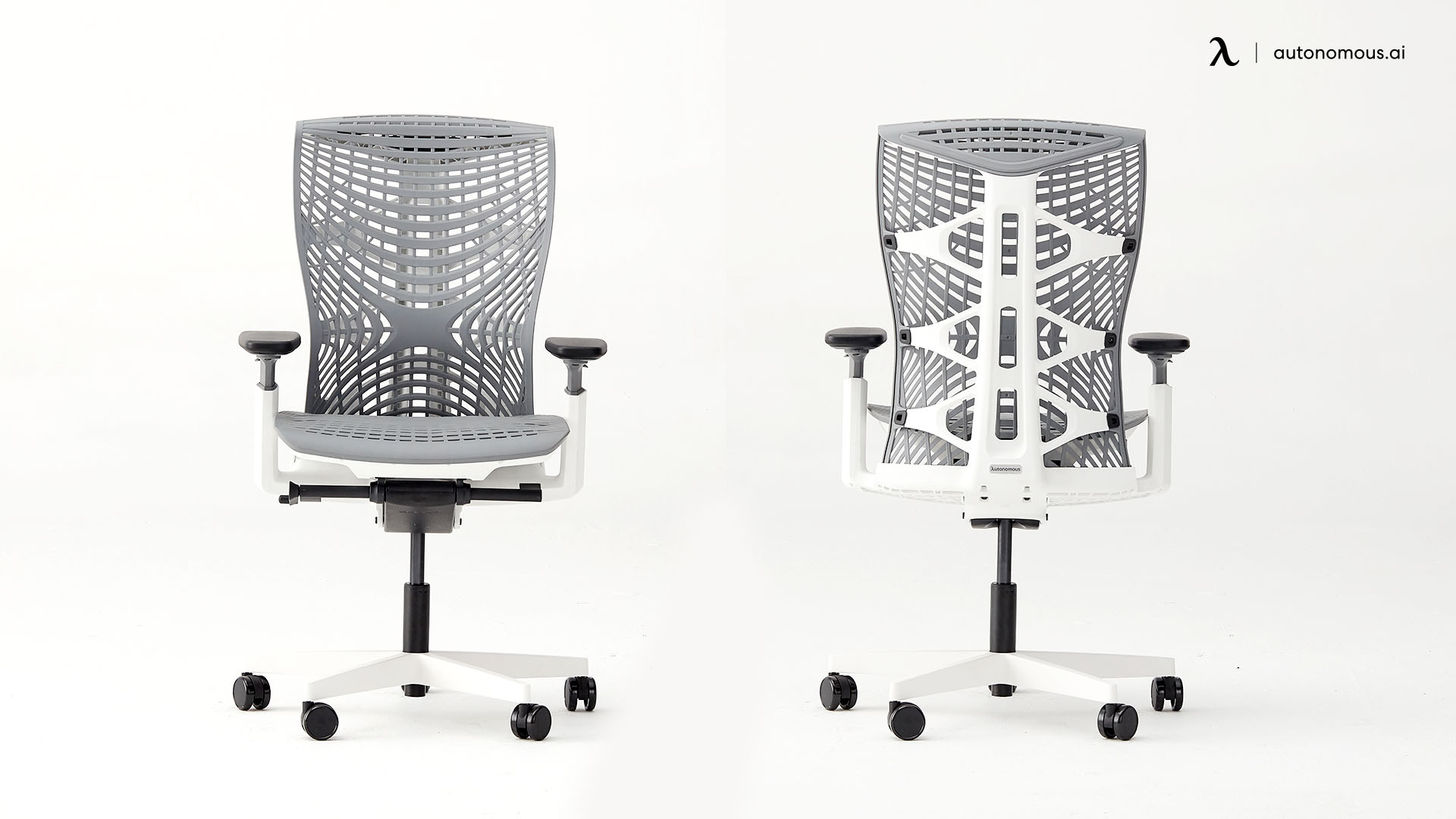 3. The Autonomous ErgoChair Core
ErgoChair Core allows for its user to recline instantly and guarantees comfort. It is a good option for your ergonomic desk chair for lower back pain.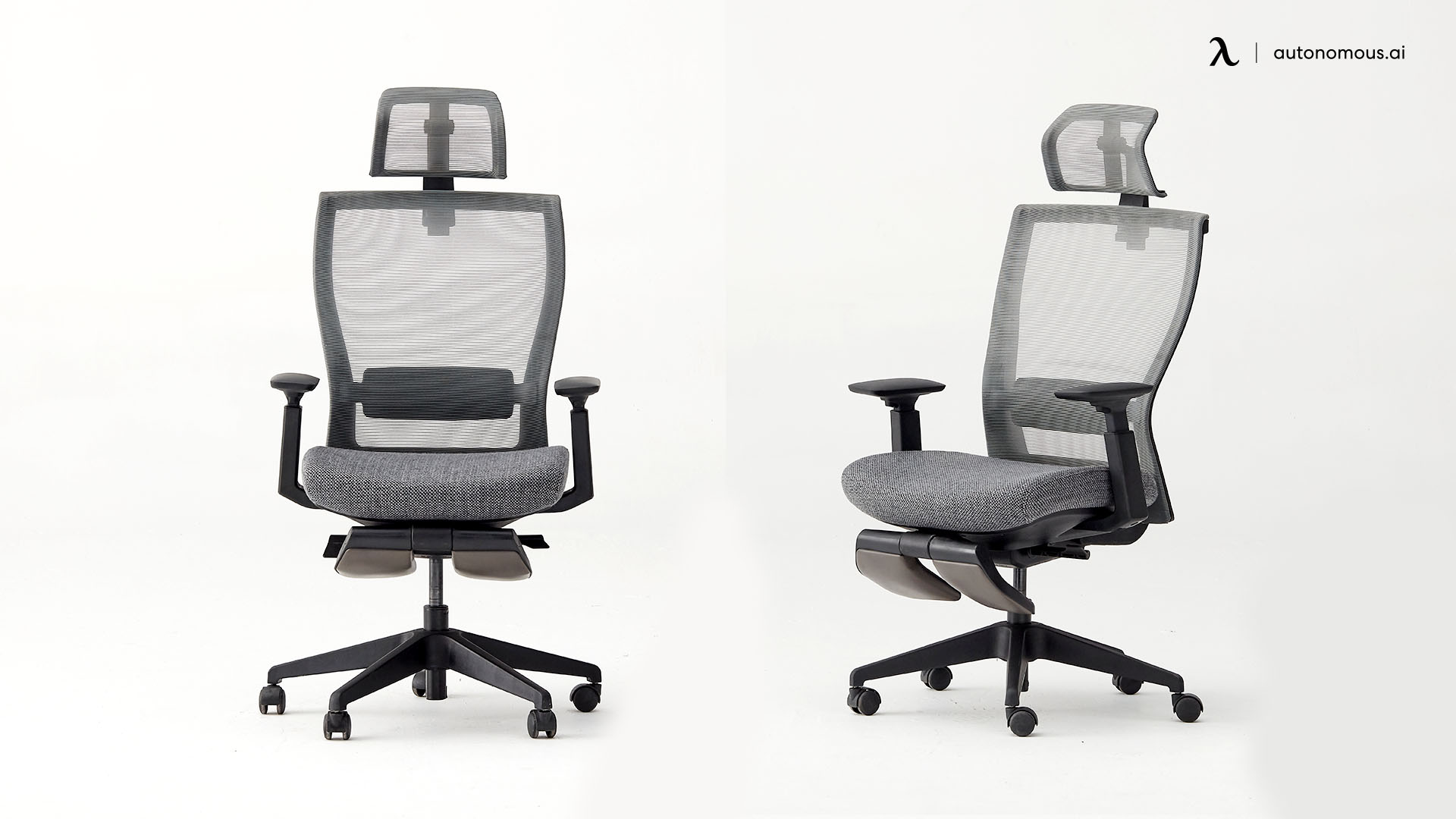 4. The Autonomous ErgoStool
This specialized office chair is a cost-effective option for office workers. The ErgoStool provides excellent ergonomic features, assists posture control, and engages the core while seated.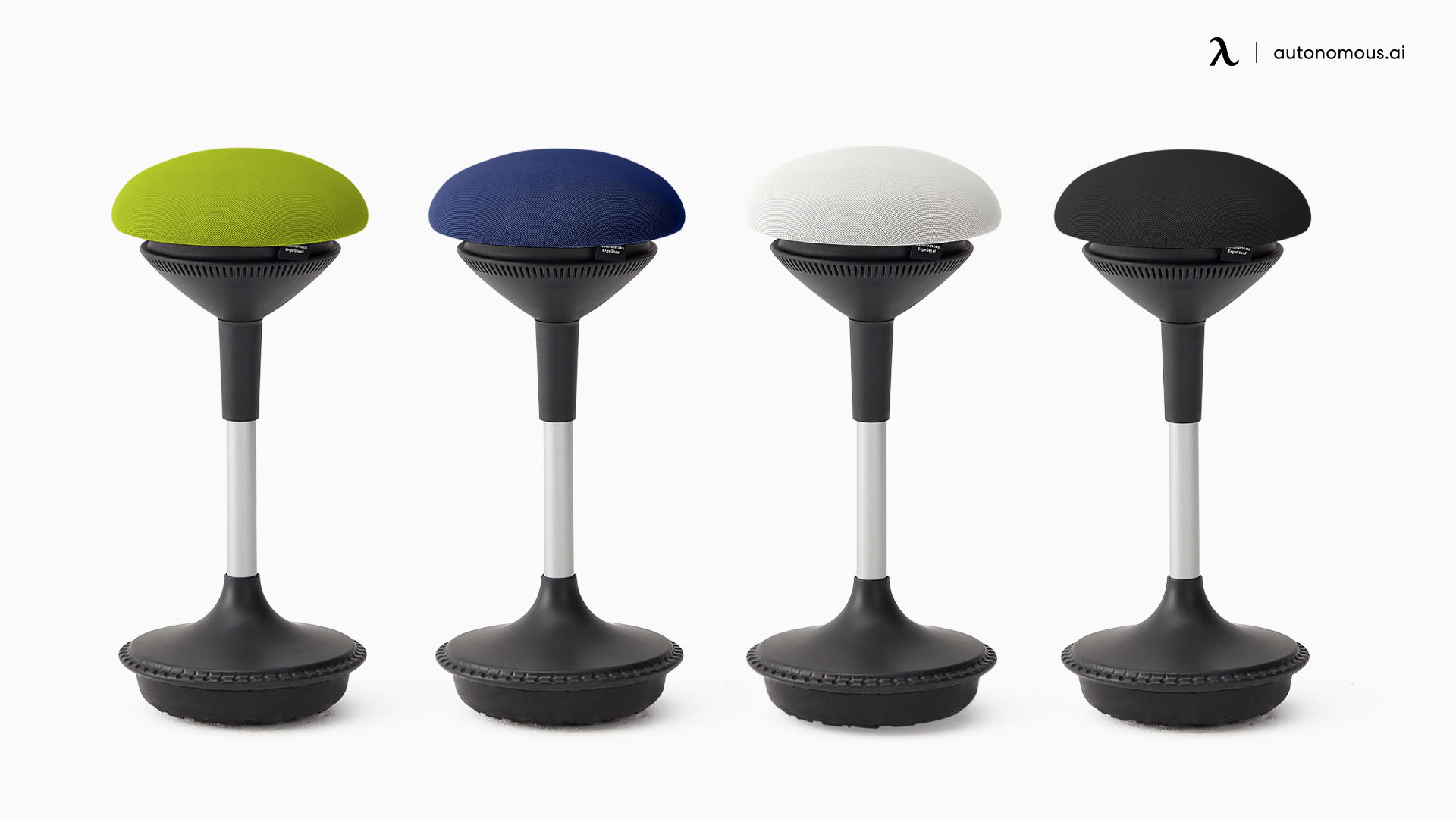 5. Zipcode Mesh Chair
This mesh chair is equipped with lumbar support, is budget-friendly, and has a backrest seat that is designed to follow the curve of the spine.
6. Tempur-Pedic TP9000 Mesh Chair
This seat is designed with long-lasting memory foam for extra comfort. It is a good ergonomic chair for lower back pain.
7. Herman Miller Ergonomic Chair
This mesh chair is designed for developers who want to take customization to the next level and boasts a range of luxury ergonomic features.
8. Serta Ergonomic Executive Office Chair
This ergonomic chair for lower back pain has high-end luxurious leather bonded ergonomics chair which has built-in motion technology to increase flexibility and improve core strength.
9. OHAHO Gaming Chair
This seat is the ideal ergonomic seat for computer work and gaming. The chair is designed to look the part and give you the needed support to achieve those high gaming scores. This chair also has the design of an ergonomic chair for lower back pain.
10. URBNFit Exercise Ball
An interesting ergonomics chair that makes use of an exercise ball and a back support system. This seat allows for various sitting options and offers anti-slip technology.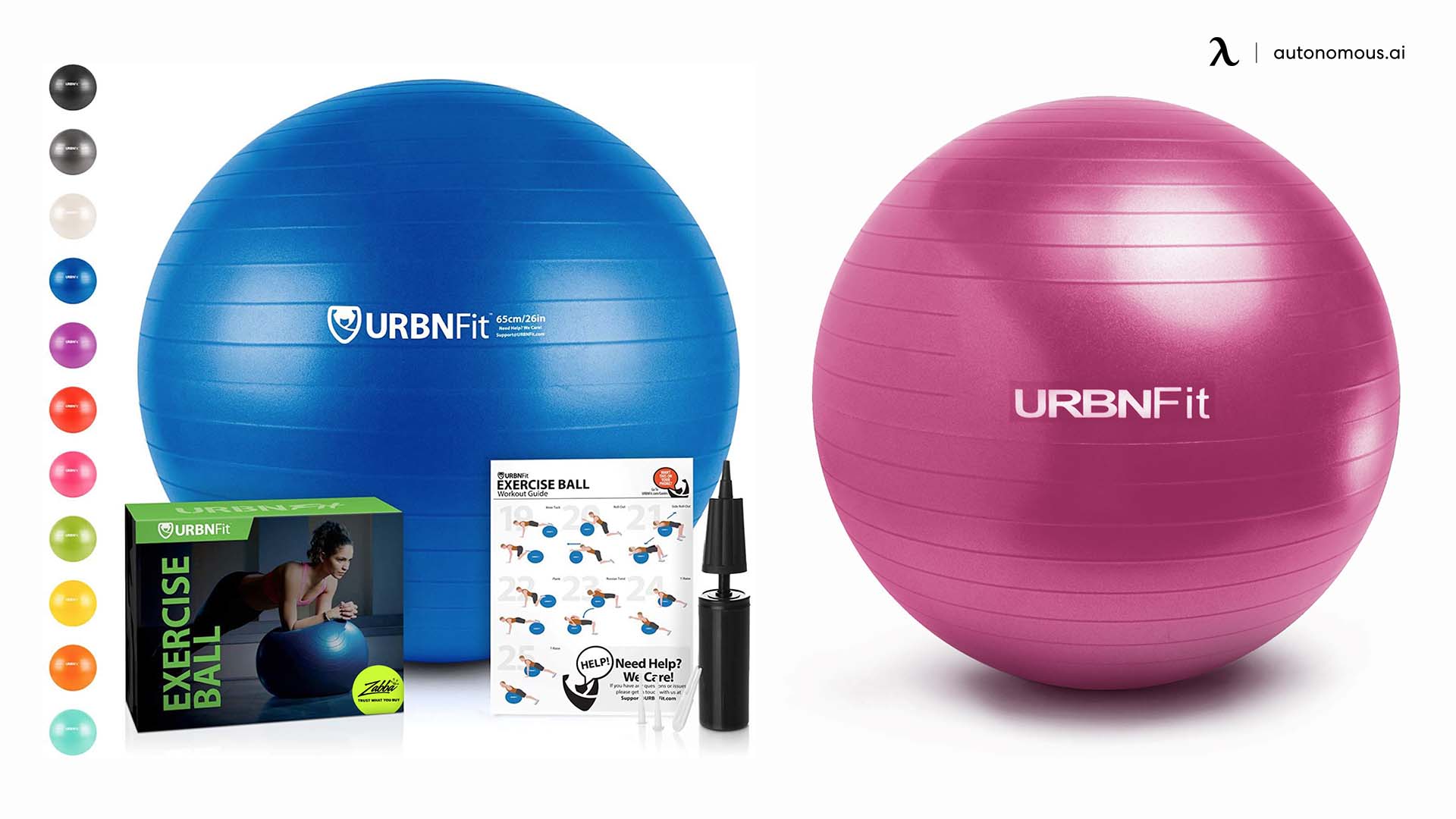 The Final Verdict
Numerous office workers experience the discomfort of lower back pain. Sitting in the same position at your workstation with poor posture can have many adverse effects. By investing in an ergonomic chair for lower back pain, you can reduce lower back pain and alleviate that discomfort. If you have any questions about an ergonomic chair for lower back pain and lower back support – please feel free to comment below or contact us via email.
Get exclusive rewards
for your first Autonomous blog subscription.

WRITTEN BYAutonomous
We build office products to help you work smarter.
Coming at You Live from Autonomous' Social Media!
Please fill the information below.
Thank you!