With the Christmas season approaching fast, you may be struggling to find that perfect gift for the family's gamer or streamer and may need help finding the best gifts for streamers. There is a wide array of gaming furniture, gaming chairs, and gaming accessories, such as gaming keyboards, that can be incorporated into a gamer's work setup. However, those who aren't involved in gaming and streaming may find navigating these different options difficult. That's why we have designed this list consisting of the best gift ideas for PC gamers.
Every gamer requires special gaming equipment to be available in front of them all the time. Along with that, as Christmas is already approaching, you may be thinking about out-of-the-box home and office Christmas decoration ideas. Read on to find out Christmas décor essentials.
Best Christmas Gift Ideas for Streamers
1. Lumbar Support
Streamers spend long hours seated during streaming sessions, making lumbar support an invaluable Christmas gift.
A dedicated lumbar support pillow or cushion promotes proper spinal alignment, reducing the risk of discomfort or pain. This thoughtful gift for streamers enhances streamers' well-being by providing essential ergonomic support, ensuring a more comfortable and sustainable streaming experience. The added comfort enables prolonged focus, contributing to improved content creation and an overall enhanced streaming environment, making it a practical and appreciated gift for any dedicated streamer.
2. Mics & Airbuds
Streamers benefit significantly from quality microphones and earbuds for an immersive streaming experience.
A high-quality microphone enhances audio clarity, ensuring clear communication with viewers. Earbuds provide excellent sound isolation, allowing streamers to focus on their content without distractions. This audio setup enhances the overall production value of the stream, creating a professional and engaging environment. Quality earbuds are also essential for monitoring audio levels accurately.
Both microphones and earbuds contribute to a streamlined and high-quality streaming setup, making them indispensable tools for content creators.
3. Desk Pad
A desk pad is a perfect Christmas gift for streamers, offering a blend of functionality and aesthetics. Its ample surface not only protects the desk but also provides an organized space for gadgets, peripherals, and notes during streaming sessions. The smooth surface facilitates mouse movement, enhancing gameplay.
Additionally, the pad's stylish design contributes to an appealing streaming setup. This gift for streamers combines practicality with aesthetics, creating a comfortable and visually pleasing workspace that streamers will appreciate during their content creation endeavors.
4. Gaming Headset
Gifting a gaming headset for Christmas enhances a streamer's audio experience, delivering immersive sound quality for both gameplay and audience interaction. A quality headset offers clear communication, minimizing background noise.
It's a thoughtful gift for streamers that elevates the overall streaming quality, ensuring an engaging and professional broadcast for the streamer and their viewers.
5. Controllers
A Christmas gift of controllers enhances a streamer's gaming experience, providing versatility and precision during gameplay. Quality controllers offer responsive inputs, ensuring seamless interaction with their favorite games.
This gift for streamers contributes to a more immersive gaming environment, enhancing the streamer's content creation and entertainment for their audience.
6. RGB Accessories
Gifting RGB accessories for Christmas adds a vibrant and personalized touch to a streamer's setup. These colorful additions, such as RGB keyboards, mice, or lighting, elevate the visual aesthetics of their streaming environment.
The customizable lighting creates an engaging atmosphere, enhancing the overall streaming experience for both the streamer and their audience.
7. Gaming or Ergonomic Chair
Streamers spend a prominent part of their days sitting on their chairs. This isn't exactly the healthiest lifestyle to follow, as it can lead to musculoskeletal disorders and back pain, to mention a few problems. Therefore, a gaming chair can be an excellent Christmas gift for a streamer that you can choose.
8. Gaming Monitor
Gaming monitors are quite special due to their enhanced display with better colors, frames and quality. Curved monitors have also become especially prominent in today's world so that you can consider them as part of your Christmas gifts for streamers.
9. Gaming Keyboard
There are keyboards specifically for gaming, and some of them come with RGB lighting. Most people would prefer a mechanical keyboard when it comes to gaming, but there are many options out there that you can choose from at diverse prices. Some of them also include palm rests for further comfort!
10.  Bluetooth Speaker
This Christmas, gift a streamer a Bluetooth speaker for an immersive gaming experience. The wireless convenience, high-quality audio, and portability elevate gaming setups, providing versatile use for music and social gaming. With stylish designs and compatibility with various devices, it's a thoughtful and practical present that enhances both gameplay and entertainment.
11. Gaming Mouse
Like gaming keyboards, mouses can be an excellent Christmas gift for a streamer. These devices often include extra buttons, which you can program based on the games you used to play. Some models have been developed for competitive gaming specifically. There are tons of options out there with different decorative features as well.
12. Gaming Wrist Rest
Placed in front of the keyboard, it helps maintain a neutral wrist position, reducing strain and preventing discomfort. The cushioning effect enhances overall comfort, promoting better wrist health and minimizing the risk of conditions like carpal tunnel syndrome. Gaming wrist rests come in various materials, such as memory foam or gel, offering a customizable and supportive surface.
This streamer Christmas gift is a simple yet effective solution to enhance gaming ergonomics, ensuring that gamers can focus on their gameplay without compromising their wrist comfort.
13. Pipeline Subscription
Many streamers have a hard time getting their channel up and running and growing an audience. Why don't give them a push via Pipeline - the leading training and mentorship platform for aspiring streamers, in which users can foster meaningful connections and gain the skills needed to attain proficiency in gaming content creation. Holiday deals are available!
14. KontrolFreek FPS Thumbsticks
The contoured design of these offers streamer a more competitive edge over their opponents. These can be used for any console and are one of the best gifts for streamers. 
15. Redragon S101 Wired Gaming Keyboard and Mouse Combo
A standard mouse and keyboard aren't going to cut it when seriously gaming on a PC. For this reason, the Redragon S101 wired gaming keyboard and mouse combo are the best Christmas presents for streamers.
16. Board Games
Board games are gift you can never go wrong with. Consider childhood board games that can be enjoyed in the present.
17. A Speed Cube or Rubik Cube
Playing with a small cube is an excellent way for gamers and streamers to give their eyes and mind a break from playing and being forced to watch a bright screen. These small cubes also fit on any desk.
18. Oculus Rift + Touch Virtual Reality System
This VR headset and Oculus Rift is one of the best gift ideas for streamers, as it holds the ability to travel into a virtual world. In addition to this, the gift idea is also designed to trigger your senses with a barrage of stimuli from various features.
19. My Arcade Handheld Gaming System
It's common for most people to want an arcade gaming machine in the comfort of your home. Make your or your family member's dreams come true this Christmas with My Arcade Handheld Gaming System. 
20. Razer Naga Chroma
An ordinary mouse isn't going to provide gamers with the best experience. That's why the Razer Naga Chroma should be on the top of your Christmas lists as it's one of the cool Christmas gifts for gamers. 
21. Ficmax Swivel Gaming Chair
This gaming chair's racing seat design provides a greater gaming experience, as the user can sit more comfortably. This allows you to game for longer periods and is one of the best Christmas presents for gamers. 
Where to Buy Christmas Gifts for Streamers
Twitch
For those who are just starting out, acquiring a Twitch Starter Bundle is a good first step. You only get the basics with one of these, so getting started shouldn't be too difficult. Twitch Starter Bundle includes the following features and comes at a reasonable price.
Soundcraft Notepad Podcasting Interface with 5 Channels
RMC-XLR High-End Metal DJ Handheld Mic for Wired Microphones from Rockville
Headphones from Rockville, the PRO-M50, with detachable coil cables,
The Rockville RTMS21 Desktop Tripod Microphone Stand 
Best in Headphones
Headphones are always one of the best gift ideas for streamers. When gaming without headphones, you will have difficulty. On the other hand, good headphones allow you to enjoy a stream more. Streaming isn't entirely dependent on them, but they are the most beneficial. Putting on some of the best headphones in 2020 is a good way to see how far streaming channels have progressed. To illustrate this, let's consider the best streaming headphones.
The HyperX Cloud Mix Gaming Headset
The JBL Quantum One Gaming Headset
Razer's Nari Ultimate, and
GSP 601 EPOS from Sennheiser
Stream Decks and Capture cards
There's nothing better than a stream deck. Streamers can use this Christmas gift for gamers to communicate with their audience, send emotes, and connect to social media. There are quite a few cool Christmas gifts for gamers out there, but the Elgato Stream Deck is hard to beat for ease of use, making it a great gift for someone who wants to do more streaming.
There is no better Christmas present for gamers or for a streamer than an Elgato capture card when it comes down to it. Designed to record 4K60 HDR10 footage, boot straight to an SD card, record unlimited footage, minimize file size, and benefit from zero-lag passthrough, you can purchase Elgato's 4K60 S+ Capture Card for $399.99. Those not quite ready for that leap can purchase an Elgato 4K60 Pro Mk.2 for $249.99, which comes with fewer features and bells and whistles.
Desk and Chairs for Gaming
Having an organized and spacious office desk makes a winning Gamestation. An ergonomically designed, high-quality desk can help your work habits and health. Your first gift idea for a PC gamer's choice should be an ergonomic office desk. SmartDesk Core and SmartDesk Corner from Autonomous offer you the option of adjusting the height to suit your needs. This flexible and well-built desk increases productivity.
Think about buying a smart desk as the gifts for streamers when you're ready to remodel your home office vibes. You can choose from smart desk products like SmartDesk Pro, Connect, Corner, or Core Duo. It's great to be able to be creative with a home office makeover, and it is possible, for example, to build a DIY standing desk based on your needs.
Consider the case of a gaming setup that is well laid out, but the chair is old and outdated. What do you do in that case? If you want to sit comfortably, an ergonomic chair like ErgoChair Plus, Pro, or Core is a must-have for your home office ideas.
Stream Deck Covers
A custom colorful cover is available for the Elgato Stream Deck (see later in this post), which many streamers use. Super affordable AND thought-provoking!
Echo Lighting Green Screen
In addition to being useful for streamers, green screens typically take up a lot of space and enhance your home office lighting. It can be stored when not in use if you don't stream, making it an ideal streamer gift!
Streaming Selfie Stand with Light from Uncommon Goods
The gift would be ideal for someone who vlogs on the go or streams video games via Twitch or YouTube, but not everyone uses Twitch or YouTube to stream.
Tips to Choose Suitable Christmas Gifts for Streamers
Preferences
Gifts for streamers tend to be those that fit easily into their equipment, including decor. Ensure that all specifications, colors, sizes, cables, and tools are intended for your intended recipients. Check with them about their preferences for boom handles, microphones, or even headphones. Then you won't have to worry about them returning or exchanging gifts.
Function
Don't give streamers gifts that detract from their gaming experience. You must offer your creative customer gifts in a way that pleases the eye as well. The gifts must also be useful in everyday life. 
Budget
You should take into account the spending budget for a holiday gift. Setting a budget helps you to avoid overspending or underspending, and it provides direction on what you want to achieve. The quality of the gifts is just as important as the price, even if you want to get inexpensive gifts. When you give a gift that demonstrates quality, you prove your commitment to it.
Personalization
Consider giving a streamer a personalized gift that satisfies the need and fits the occasion while still keeping their preferences in mind. Custom gifts make a bigger impression and add more meaning, and during the winter gaming season, they make Steamers feel extra special. You can give handwritten cards to give your appreciation.
Themes
This is also one of the important things you need to notice when choosing Christmas presents for gamers. If you know what kind of games they play, consider choosing accessories or other fun equipment based on that game theme. There are plenty of WoW, and CoD themed gear, equipment, and other gaming toys that streamers and gamers will love. The only bad news is that they might fetch a pretty price!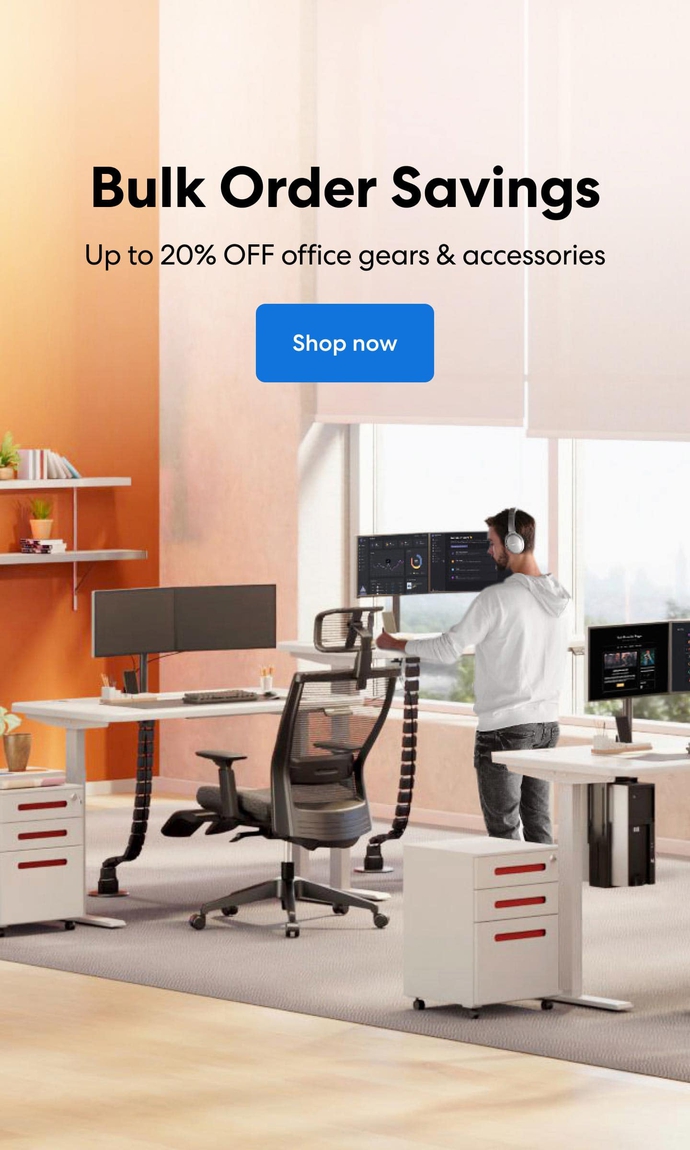 Subcribe newsletter and get $100 OFF.
Receive product updates, special offers, ergo tips, and inspiration form our team.