Latest Updates
2023 Father's Day Sales: Best Gift Ideas with Better Prices from Autonomous

Autonomous
|
Jun 8, 2022
2,186 Views
With Father's Day around the corner, last-minute deal searching and gift shopping for your dads is the name of the game. Year after year, Autonomous has some pretty good gift ideas, making this company the perfect place for you to do some shopping for your old man. Better yet, attached to these pretty spectacular gifts are some of the best dad-approved prices. 
This article is not just covering the best places in which you can find a fantastic last-minute gift for Father's Day but also where you are getting the most value for your money too. Check out what some of this year's Father's Day sales 2022 will be, so you can find the perfect gift for your dad.
10 Best Gift Ideas in Autonomous' Father's Day Sales 2022
1. SmartDesk Core by Autonomous
Autonomous has managed to bring you some of the best Father's Day sales and gifts all in one place. With the celebration of Father's Day should come ergonomic furniture. Make sure your dad and his well-being are staying the number one priority, courtesy of the SmartDesk Core. 
If your dad won't take a stand against the sedentary lifestyle he is living, maybe you can. With the increased sense of creativity and focus this standing desk can gift your dad; no dull days lie ahead for him. What's a better Father's Day Deal than one that will supercharge your father's workspace, boost his mood, and keep his productivity levels sky-high? All for an affordable price too. You can find excellent deals if you check the Autonomous EPP out.
This stylish, strong, and sturdy desk comes in several options ranging from high-quality wood to natural bamboo. Customizable options also allow you to pick the color and material of this standing desk so that it is the perfect fit for your father's home office design.
Once your dad gets his hands on this spectacular standing desk, he will never want to go back to having a life without one. 
2. ErgoChair Pro by Autonomous
Autonomous best deals for Father's Day don't stop at standing desks, in fact, a good compliment to purchasing the SmartDesk Core is purchasing an ergonomic office chair to go along with it. As such, a good Father's Day Sale of 2022 can also be found in a green office chair called the ErgoChair Pro. 
You cannot go wrong when you purchase the ErgoChair Pro as a Father's Day gift for your dad. After all, this ergonomic chair has managed to combine comfortable, customizable, beneficial, and stylish features all into one of the many fantastic Father's Day deals that are available.
Money-wise, you are paying for all the things that a desirable office chair should possess. Not only is the seat completely adjustable, but the ErgoChair Pro also has many other valued properties. First, it has a breathable mesh back, and secondly, it has a headrest. Headrests are something that most ergonomic chairs do not come with, and if they do, you often find yourself paying a hefty price for one. What are you waiting for? Go green today, and buy the best ergonomic office chair for the best dad. 
3. Monitor Arm by Autonomous
Some have heard about the Monitor Arm desk mount, but most still don't know why they exist or how they fall into the gift category for Father's Day Sales 2022. If this happens to you, there is no need to worry, because after you have read this article, you will know everything there is to know about the Monitor Arm by Autonomous and why your dad will love to be gifted with such a perfect ergonomic tool for Father's Day. 
The Monitor Arm, therefore, attaches and works in perfect harmony with Autonomous standing desks, such as the SmartDesk Core mentioned above. By gifting your dad a monitor arm for Father's Day, you are also gifting him more versatility and the gift of reduced eye and neck strain when he looks at his computer screen. 
More so, by being able to lift the screen above his desk, there is plenty of room underneath in which your dad can add more trinkets and important items to his space, such as a picture of you because this gift is guaranteed to give you that desirable "favorite child" status.
This ergonomic device should be a staple in every dad's office, especially those that are fed up with the constant eye problems and back pain that their bad monitor setup is offering them. Now that you are well aware of this Monitor arm in Father's Day sale 2022 and how it is one of the best Father's Day deals, it is most definitely time to purchase one for your dad. 
4. Minimalist Desk Pad by DeltaHub
A common peeve among all dads is a desk pad that moves all over the place when they are trying to get important work done, so why not buy your dad one on Father's Day sales that will stay exactly where he positions it? Thanks to the anti-slip bottom of the Minimalistic Desk Pad by DeltaHub, your dad will finally have a desk pad that stays firmly in place, even with heavy use. 
With these types of Father's Day deals, you are not only paying for an anti-slip base, but you are getting your money's worth in providing your dad with a cozier workspace, a minimalistic way to protect his desk, long-lasting performance, protection against fraying, and easy care.
There is no better way to thank your dad for being a good father than with a desk pad that will serve his workspace and give him a break from the annoying movable desk pad sitting on his office desk right now. It also comes in three different sizes to fit in perfectly with any sized workspace. 
5. Carpio Ergonomic Wrist Rest by DeltaHub
Statistics have shown that many workers are forced to deal with the effects of Carpal Tunnel Syndrome year after year. By workers, this could mean your dad, uncle, brother, grandpa, and any other man that may play a special role in your life. With that being said, it is no brainer why the Carpio Ergonomic Wrist Rest by Deltahub qualifies as the perfect Father's Day sale in 2022. 
If you happen to know that your dad is fighting Carpal Tunnel Syndrome, then why not gift him a resource that will help him combat this common condition for Father's Day? This will be the best deal for Father's Day. Not only will he be able to forget about the wrist pain he deals with on a daily basis, but he will also become more productive.
Even those with fathers that fortunately do not struggle with this problem can hop aboard the Carpio Wrist Rest train to help prevent their dads from ever having to deal with such a misfortunate condition. There is no better way to spend your money than by spending it on something that is good for the health of your dad. After all, he has spent the majority of his life trying to keep you healthy. 
6. Lexon Wireless Power Bank
In today's day and age, even the older generation of dads have succumbed to everything smart, smartphones, smartwatches, and even wireless headphones. Your dad most likely has all the smart devices imaginable, all of which require good charging to do what they were designed to do. 
This is where the Lexon Wireless Power Bank enters the chat and becomes yet another best deal for Father's Day. With this wireless fast charger power bank, your dad will not only be able to charge his phone without the need of an input cord, but his charger will also function without the need for a power supply. Therefore, it functions as a portable for those dads who are always on the move and as a way of reducing the wire clutter in their workstations.
Dads are very simple people and dream of having the best charging experience at the office and while they are traveling. Purchase this remarkable charger for your remarkable dad today as part of the Father's Day sales at Autonomous. 
7. ErgoFoam Adjustable Footrest
It is very common for dads to have jobs that require them to sit for prolonged periods, and this is often why they cannot wait to get home and kick their feet up after an uncomfortable workday from not sitting in the correct position. 
Adding the ErgoFoam Footrest to your cart of Father's Day gifts will help your dad be as comfortable as possible throughout his workday. His weight will be distributed evenly throughout his body, and his feet will be positioned correctly, so you never have to see him suffer from lower back pain again.
Height isn't a problem either for those with dads on the shorter or taller side; the price you are paying for this footrest allows you to remove or add extra cushion to account for the number of inches covered. 
8. ErgoFoam Lumbar Support Pillow
Good Father's Day deals wouldn't be good Father's Day deals if there is no mention of the ErgoFoam Lumbar Support Pillow. As already mentioned, back pain is a common occurrence among hard-working dads. Like all the other ergonomic furniture and tools mentioned in this article, the ErgoFoam Lumbar Support Pillow can also help in numerous ways and contribute positively to the overall physical and mental well-being of your dad.
The only thing that your dad will find better than an ErgoFoam Lumbar Support Pillow is an ErgoFoam Lumbar Support Pillow that he can take anywhere, keeping his back thoroughly supported on all occasions.  
9. Birchwood Monitor Stand
This is another best deal for Father's Day for your consideration. Enkel Studios has managed to provide some of the best Father's Day sales featuring high-quality pieces that pertain to functionality as well as aesthetics; one of these pieces is the Birchwood Monitor Stand.
Dads who are fortunate enough to be gifted with the Birchwood Monitor Stand are able to experience the benefits of additional storage space, reduced desk clutter, reduced physical strain in their back, neck, and shoulders, as well as an anti-aging finish with cork protective feet to prevent the stand from scratching against their desk.
If you didn't think the Monitor Arm by Autonomous was a good enough Father's Day gift, the Birchwood Monitor Stand is the most viable alternative. 
10. Mount-It! Clip-On Keyboard Tray
While keyboards aren't considered very stylish, they do make for excellent ergonomic solutions, and the majority of dads will opt for purpose overlook any day. With the Mount-It! Clip-On Keyboard Tray, your dad will be able to place the keyboard exactly where it needs to be so that he can receive the utmost comfort. 
As such, the Mount-It! Clip-On Keyboard Tray is the perfect gift for fathers who experience constant pain in their neck and shoulders due to Carpal Tunnel Syndrome or simply just repeated strain on these areas of their body.
Any keyboard addition, acquired as a Father's Day gift or not, is likely to improve the ergonomics of your dad's workspace or home office significantly.
Conclusion
Father's Day falls on June 19, 2022, so make sure to bookmark this Father's Day Sale Page so that you don't miss out on your chance of spoiling your dad with a gift he will remember forever. From standing desks to monitor stands, there is a gift for every dad, grandad, or even the father of your child. 
Always remember that, when you are browsing for the perfect gift, you need to decide on whether you want to go for something that leans more into the sentiment of the holiday or something that taps into your dad's health and wellbeing. Once you have picked the ergonomic way, the rest is history.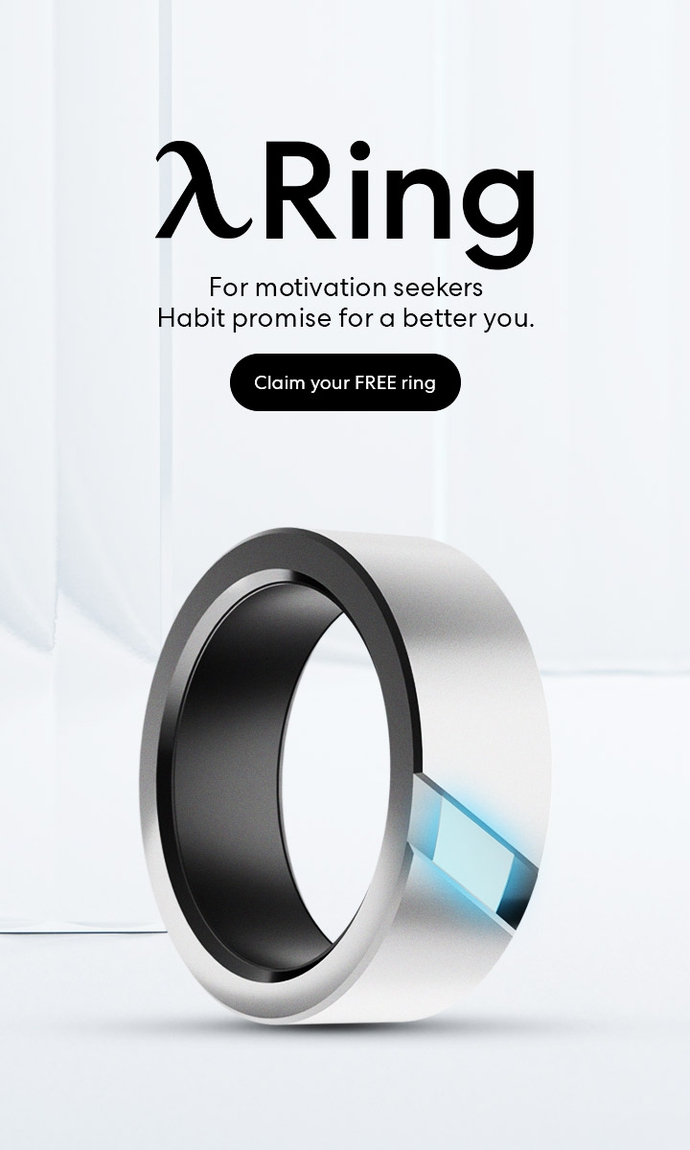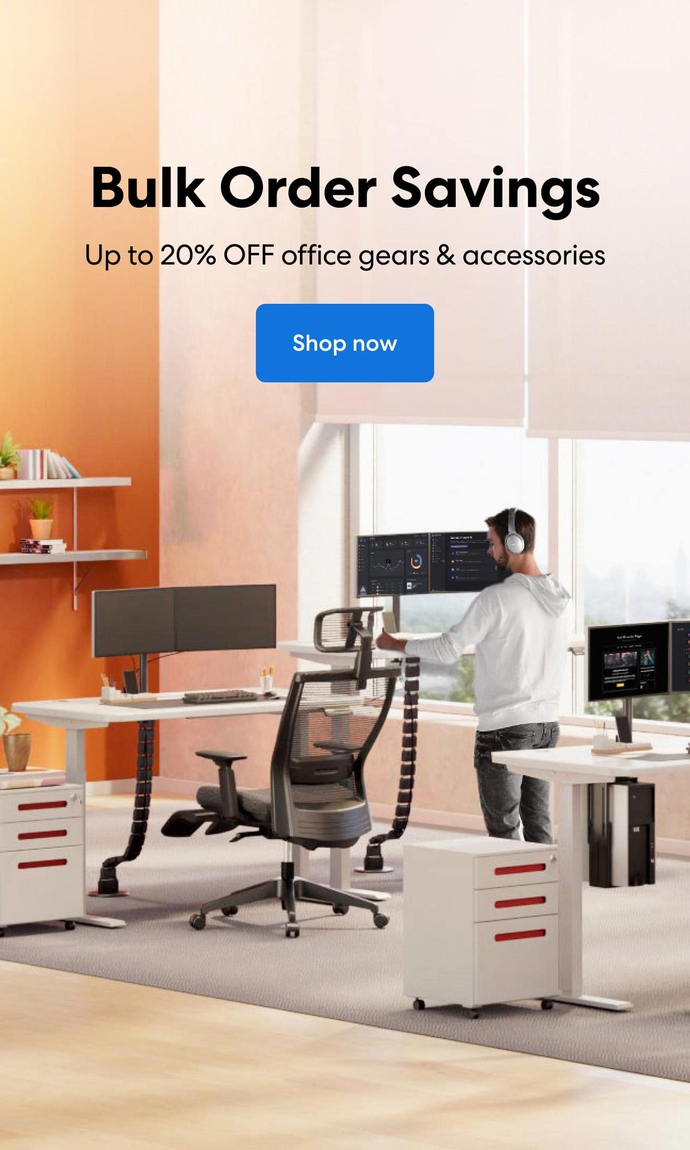 Subcribe newsletter and get $100 OFF.
Receive product updates, special offers, ergo tips, and inspiration form our team.