Smart Products
How to Choose the Best Office Chair with $300
1,798 Views
Did you know not every high-quality product has to be expensive? Remote workers need to consider their workspace, and whether or not it's comfortable for them. The quality of their work depends on their productivity. However, given recent events, you need to be careful how you spend your money. While you try to maintain a respectable budget, you can still get the best office chair under $300.
Remote workers have plenty to work with when it comes to the right products to choose from. All they have to do is look in the right place. Here is what you can do about your current situation.
The Importance of a Tight Budget
With the economic uncertainty of these trying times, it's more crucial than ever to balance your budget. Remote workers need to consider how they can pay for more while spending less. While it sounds like a contradiction, you can still economically optimize your ergonomic workplace. It depends entirely on how you spend your money.
The good news is there are efficient solutions to these problems. Remote workers can maintain an ergonomic setting while avoiding hefty expenses. 
Tips to Maximize the Full Potential of Your Savings
1. Don't Overspend on Ergonomic Products
Did you know you can still find the most comfortable office chair under $300? There are several products currently on the market. However, most of them are overpriced for one reason or another. Sometimes it has to do with the premium-grade materials, while other times it has to do with expert assembly.
When you buy a best budget ergonomic chair, only consider your most basic needs. Don't overspend on gimmicky features like a back massager. Focus mainly on the comfort and convenience you can receive while you work from home. For that reason alone, look for low-priced office chairs with these functions:
Back support
Comfortable design
Good-quality materials
2. Consider Monthly Payments
Why spend all at once when you can opt for monthly contributions instead? Certain companies like Autonomous make it easy for you to afford the best office chair for under $300. For example, you can pay monthly $25 a year instead of a full $300. It's a cost-effective way for you to maintain a particular budget, especially when you work paycheck to paycheck.
3. Only Deal with Reliable Products
Most expensive products are a result of high-quality assurance, such as the materials used in the manufacturing. Cheaper products often lack these features. Before you buy, you need to know what the product is supposed to be. A reliable one tells you what you need to know beforehand, so don't go in blindly. A poor-quality product with a bad design also hurts you in the long run. Be mindful of your approach when you shop online.
However, a low price doesn't always mean poor value. You need to look up online reviews before you purchase anything. They should give you a good indicator of what to expect. There are great products available - you just need to look in the right place. These are the factors to consider when you buy an ergonomic office chair for under $300.
What's the Best Ergonomic Office Chair Under $300?
With all this information taken into consideration, you can find yourself an affordable office chair. The question is where can you find an ergonomic chair that provides high quality at a low price? There's nothing to worry about since Autonomous has everything you need to live a remote lifestyle. It's both cost-effective and cost-competitive.
Autonomous offers both the MyoChair and AvoChair at a reasonable price. When you consider the most comfortable office chair under $300, these are two great selections. Not only are they under $300, but Autonomous lets you opt for monthly payments instead. There is also free shipping involved with the products.
MyoChair
One of the more affordable options, the MyoChair is a mesh office chair under $300. In terms of its recline function, it's one of the strongest aspects of the chair. You can lean far back in an instant. The MyoChair also uses premium-grade manufacturing to give you a breathable mesh design. They make it easier for you to sit back and relax comfortably. The MyoChair is also one of the most affordable chairs currently on the market.
Pros and Cons of MyoChair
Instant recline feature
Breathable mesh for your back
Offers a balanced design
Carries up to 250lbs in total weight
Adjustable features at your leisure
Free shipping with a one-year warranty
Affordable monthly payments
Take time to readjust to the chair
Limited color range
AvoChair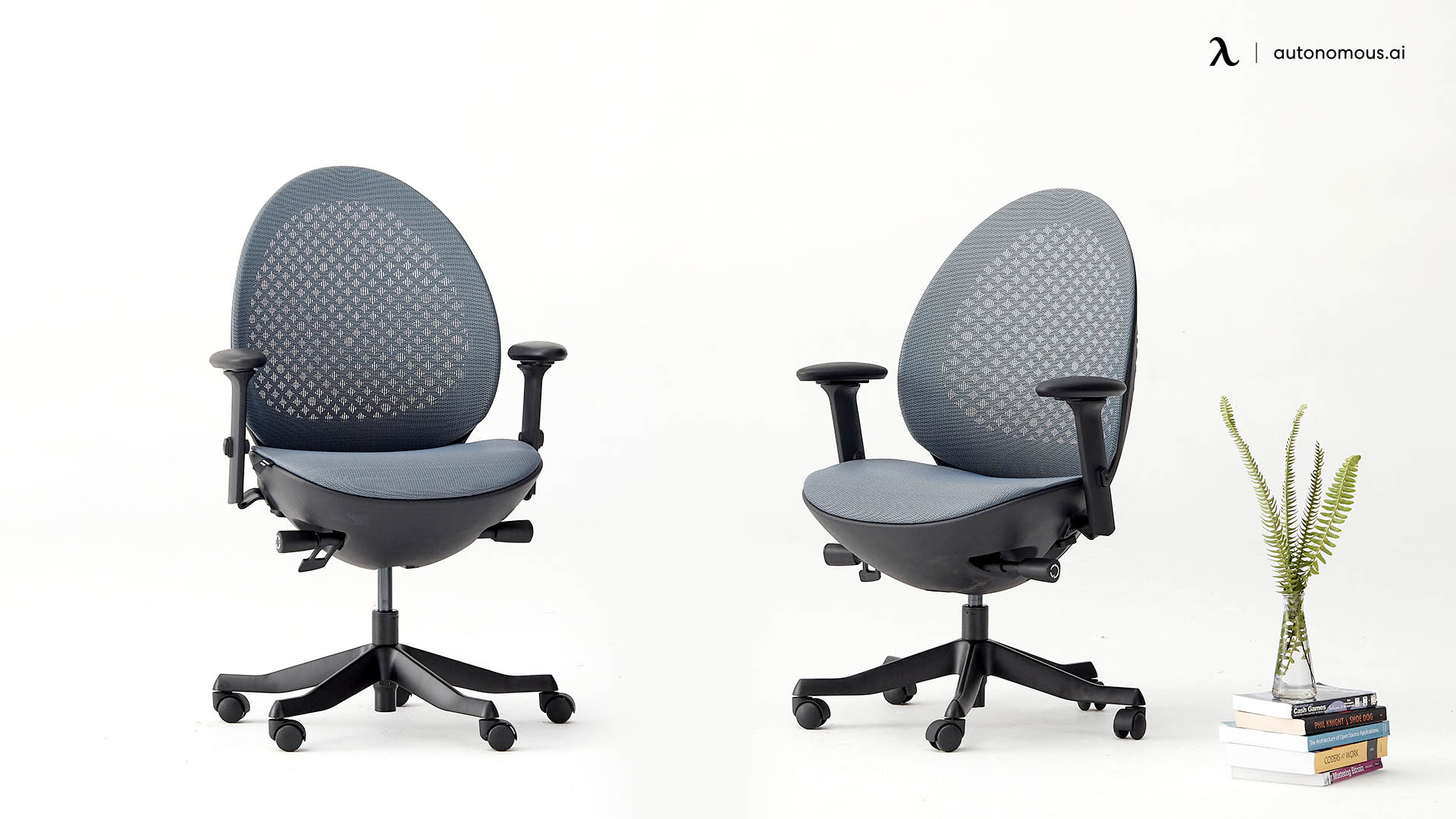 The AvoChair is another best office chair under $300. It provides a sturdy foundation with a low-price tag. With a uniquely egg-shaped design and comfortable seating, you can unwind yourself during a stressful day at the office. There are four different color schemes to choose from, giving you the variety you need for office interior design. The AvoChair uses only high-quality materials for the product.
Pros and Cons of AvoChair
Solid foundational support
Comfortable seating with extra cushioning
Four selectable colors schemes
Uses an aluminum alloy base
Breathable mesh for your back
Free shipping with a multi-year warranty
Affordable monthly payments
Take time to readjust to the chair
Conclusion
With reasonable expectations, you can find yourself an ergonomic office chair under $300. Autonomous makes your decision-making process easier. They offer a fine selection of office chairs, ranging from the MyoChair to the AvoChair. Both products support you with a solid foundation of features, such as lumbar back support and comfortable seating. You can also freely adjust your position anytime you want.
The MyoChairs and AvoChairs are a budget-friendly reminder you can spend less for more. These chairs only focus on making your work easier to navigate, especially in the comfort of your home. Take advantage of these great deals! Whether you prefer upfront payment or monthly ones instead, it's entirely up to your preferences.
Subcribe newsletter and get $100 OFF.
Receive product updates, special offers, ergo tips, and inspiration form our team.
WRITTEN BYAutonomous
We build office products to help you work smarter.