Latest Updates
8 Furniture Stores for Black Friday to Shop 2023
408 Views
Every year the arrival of thanksgiving inspires the home redecorating project, but since the past two years, your living room and bedroom isn't the only area of interest when it comes to big sales such as Black Friday and Cyber Monday. One keen place where you wish to get the best deals in the home office setup. The importance of a proper home office setup has significantly increased over the past few years, considering how the right setup can be the key to your productivity. And if you are also someone who could enjoy a little revamping and work done on their home office setup, then we have listed the best furniture stores for Black Friday sales, which can help you build an ergonomic office on a budget.
1. Autonomous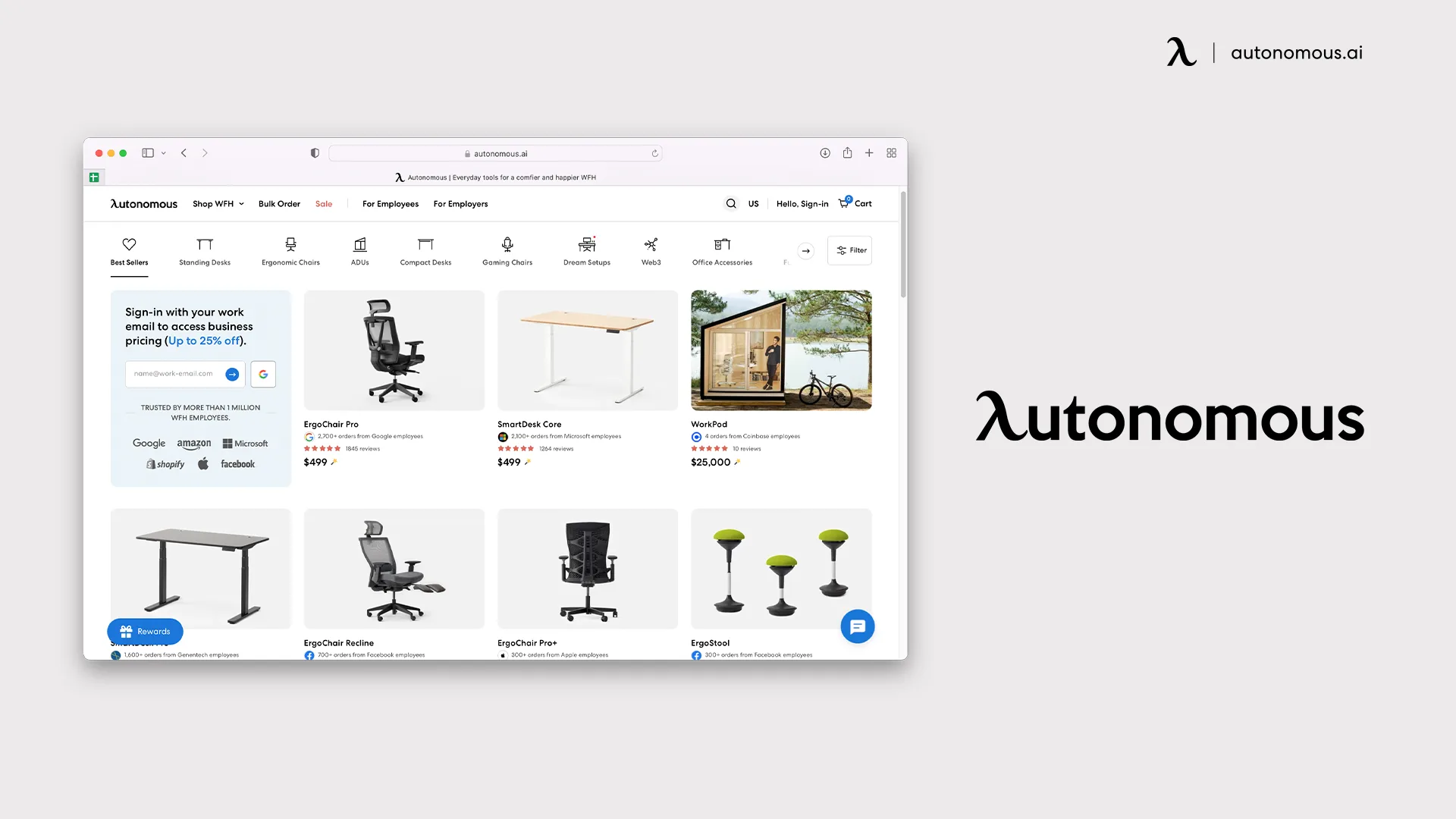 Autonomous is one of the initial ergonomic furniture stores that deal in high-quality modern office desks and office chairs. At Autonomous, you can purchase a supply of modern office furniture, and the brand also sells many office accessories to improve work efficiency. Living up to the ergonomic expectation, you will find some products priced a bit higher, but incentives like an employee purchase program help attain great discounts at Autonomous. This time, you will be able to make a great purchase of office chairs and all kinds of work desks with the Autonomous Black Friday sales. Here are some categories you can find on discounts during the Autonomous Black Friday sales.
SmartDesks
The Autonomous smart desk series is a range of height-adjustable desks which are electrically controlled. These desks come with dual to triple motor power and ease the lifting and lowering action with the help of single push button control. They feature a wide range of desks such as the Autonomous SmartDesk Corner, SmartDesk Pro, mobile height adjustable desks, and other compact height adjustable desks.
SmartDesk Core
SmartDesk Corner
SmartDesk Pro
SmartDesk Frame
ErgoChairs
ErgoChairs are ergonomic chairs that are fully adjustable to facilitate the user, from reclining ergonomic chairs to meshed design chairs, wide and tall chairs, and Autonomous deals in all kinds of office chairs.
ErgoChair Recline
ErgoChair Pro
ErgoChair Plus
ErgoChair Core
AvoChair
ErgoStool
2. EUREKA ERGONOMIC
This is another good furniture store for Black Friday. Eureka has it all if you are looking for one of the best furniture stores with Black Friday deals for gamers. Eureka has a covered series for a diverse range of people, from ergonomic gaming desks to high-efficiency comfortable gaming chairs. They have L-shaped desks with a large working area suitable for a multi-monitor setup, which is a common practice for gaming.
Their desks have features like a programmable keypad that facilitates easy height control and accurate height setting. You will also get additional features like a built-in cable management system, headphone hooks, and RGB synchronized light setup. Some of their best products on sale include the following:
EUREKA ERGONOMIC 60" L Shape Glass Gaming Desk: Music Sync RGB; an adjustable height desk that synchronizes to give RGB lighting effects for gamers. And the EUREKA L-shaped TechDesk: Monitor Stand & Dual Headphone Hook, which has a spacious gaming area thanks to the storage headphone hook and a monitor stand for your screen. The Eureka gaming chairs are also one of a kind, such as the EUREKA ERGONOMIC GE300 Breathable Ergonomic Gaming Chair, which is suitable for gaming for long hours.
EUREKA 60" L-shaped Standing Desk: Programmable Keypad, Left-handed
EUREKA ERGONOMIC 60" L Shape Glass Gaming Desk: Music Sync RGB
EUREKA ERGONOMIC Eureka Home Office Computer Desk: Storage Shelves
EUREKA L-shaped Desk: Carbon Fiber Surface & Additional Mousepad
EUREKA ERGONOMIC Gaming Desk with Hutch: Keyboard Tray
EUREKA ERGONOMIC Home Office Desk Study Writing Table
EUREKA ERGONOMIC L60 Computer Desk: Left Side, Pink
EUREKA ERGONOMIC L60 L-shaped Standing Desk: Key board tray
3. FENGE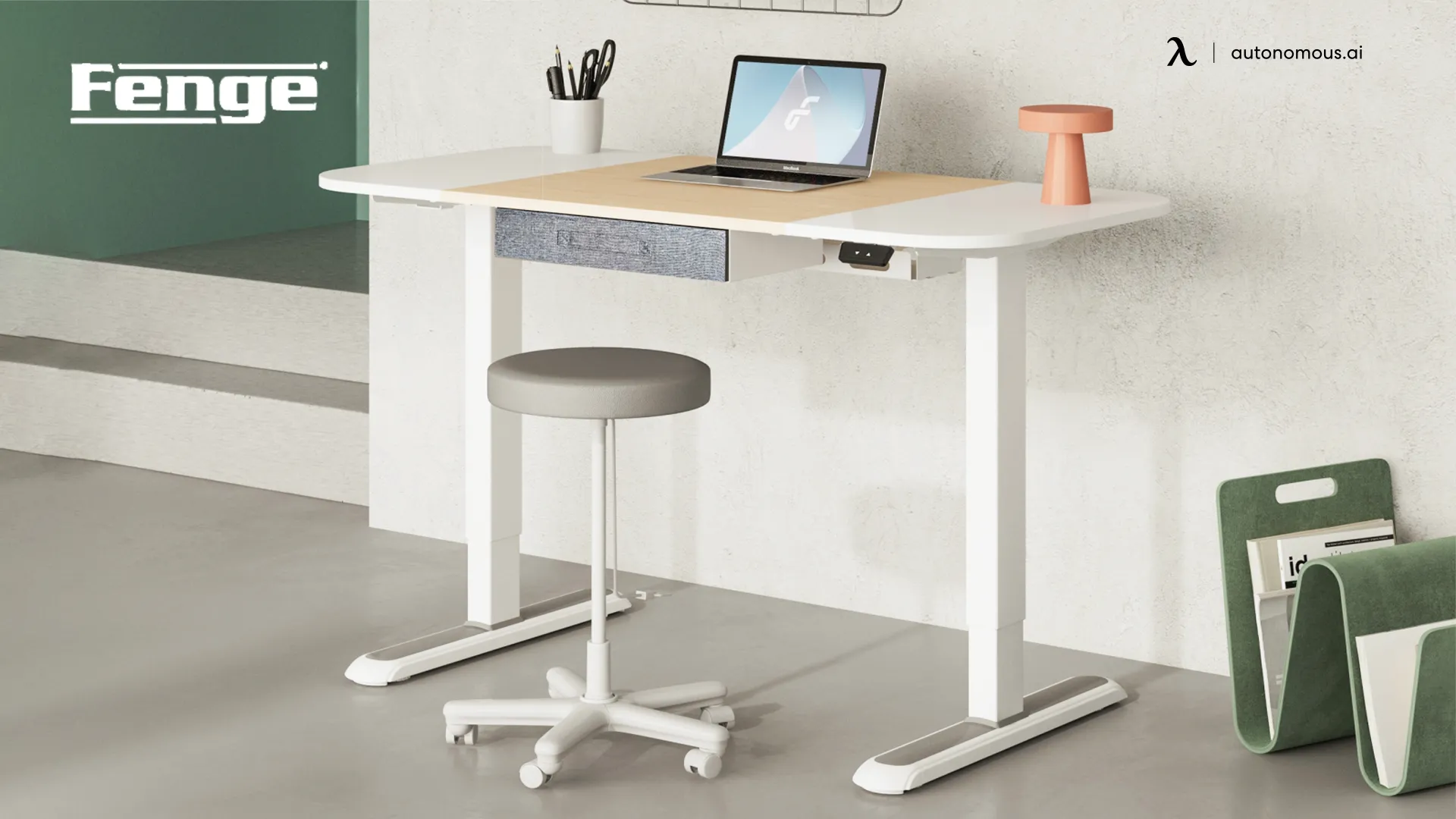 FENGE will be one of the popular furniture stores with Black Friday sales for home office setups thanks to FENGE's range of compact desks. These compact desks facilitate home office setups with limited space and building an office setup in any part of the room.
The FENGE 43'' Height Adjustable CompactDesk is a true example of a compact home office setup. The desk is height adjustable with a dimension suitable for tiny rooms. It includes all the working ergonomics.
FENGE 43'' Height Adjustable CompactDesk
FENGE Electric Standing Desk-Height Adjustable
FENGE Ultralong CompactDesk: Drawer and Bag Hook
FENGE Ultrawide CompactDesk: Drawer and Bag Hook
FENGE Monitor Stand with Drawer: No Assembly
FENGE 2-tier Standing Desk: Tablet Stand & USB Ports
4. KERDOM
KERDOM manufactures a series of ergonomic chairs that come in all shapes, sizes, and weight capacities. At the KERDOM, you can find a selection of office ergonomic chairs, modern conference room chairs, swivel desk chairs, and gaming chairs. Their chairs offer multiple adjustment points and have exceptional lumbar support cushioned with a meshed back. You will find many KERDOM products on the Black Friday sale but our best bets are the KERDOM Comfy Swivel Task Chair and KERDOM Ergonomic Chair: Additional Footrest.
KERDOM Comfy Swivel Task Chair
KERDOM Ergonomic Chair: Additional Footrest
KERDOM Ergonomic Chair: Advanced Contoured Seat
KERDOM Ergonomic Chair: Breathable Mesh Cushion
KERDOM Ergonomic Chair: Double Lumbar Support
KERDOM Ergonomic Chair: for Wooden Floor
KERDOM FelixKing Office Chair: Elastic Mesh & Adjustable Backrest
KERDOM KERDOM Ergonomic Chair Pro: Additional Footrest
KERDOM Office Chair: Flip-up Arms
KERDOM Office Chair: Waterfall Seat Edge
KERDOM Office Ergonomic Chair: Adjustable Armrests
KERDOM Office Ergonomic Chair: Adjustable Armrests & Headrest
5. Logicfox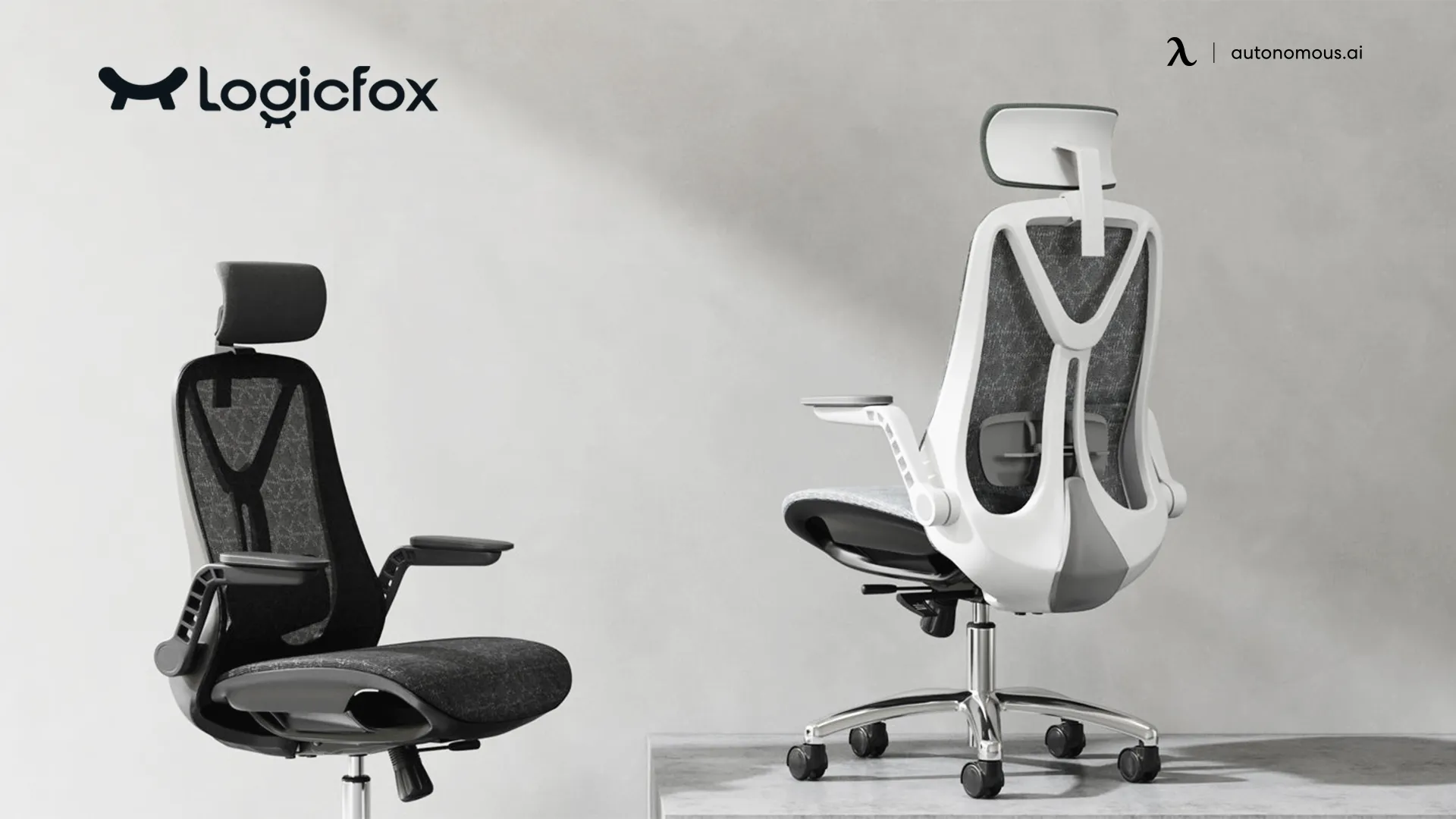 If you are looking for a good place to shop in this season, Logicfox is such a perfect furniture store for Black Friday. Find a great series of Logicfox ergonomic chairs for ergonomic transformation in your workplace. The best Logicfox products on sale include ergonomic chairs with sponge seats, full adjustability, and wide and tall office chairs as the best solution for long working hours.
Logicfox Ergonomic Office Chair Saddle-shaped Sponge Seat
Logicfox Ergonomic Office Chair: Double Lumbar Support
Logicfox Ergonomic Office Chair: Saddle-shaped Mesh Seat
6. LumiCharge
As much as office setup and furniture play a vital role in productivity, the right selection of office lights is also crucial. LumiCharge has a great selection of LED lamps with additional features like wireless chargers and speakers that give an all-in-one solution for office setups. Using these lamps helps you illuminate the work setup, minimize eye strain and also enjoy a great aesthetic addition to your work setup.
LumiCharge LED Desk Lamp: with Smartphone Control
LumiCharge LED Lamp with Wireless Charger
LumiCharge LED Lamp with Wireless Charger & Speaker
LumiCharge Magnetic Wireless Charger & LED Light
LumiCharge Universal Charging Dock
LumiCharge-Mini-7in1 LED Lamp Phone Charging Stand
7. Airthereal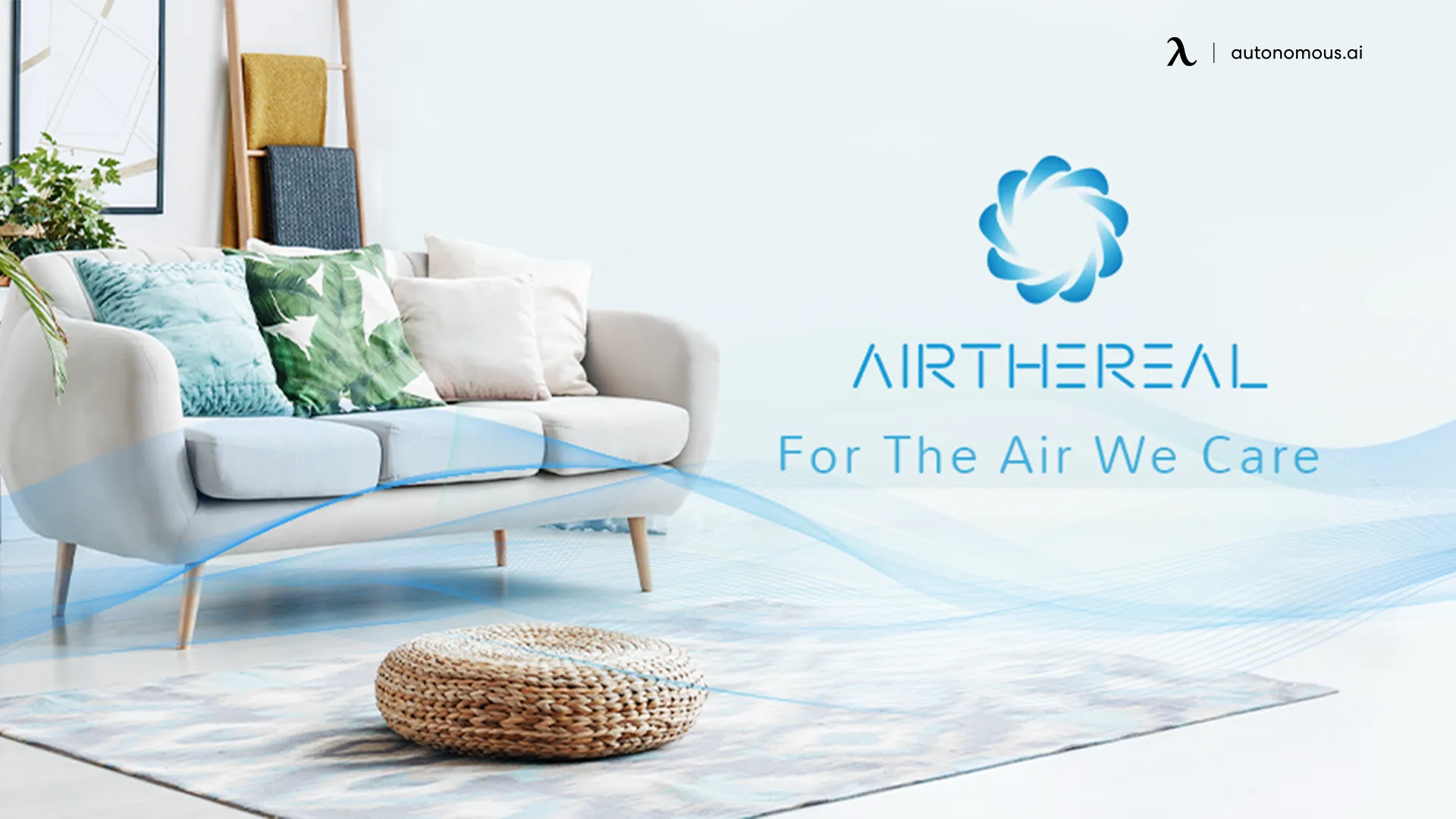 Flu, cough, and airborne diseases are highly common in the winter season. The dust and pollutants in the atmosphere can produce several allergens at once. Hence air purifiers are a great way to keep your environment clean and fresh. With the wide range of air purifiers by Airthereal, you can clean up your surroundings and enjoy fresh air to breathe in. From portable mini air purifiers to large-sized air purifiers; you will get a wide range of products to choose from the Airthereal Black Friday sale.
Airthereal Flame Aroma Diffuser: Remote Control
Airthereal Light Therapy Lamp: UV-free LED
8. Lamp Depot
Lamp Depot might not bring the selection of office desks and chairs, but they facilitate an office worker with a wide selection of work accessories. You can find the best chargeable, wired, wireless, and battery lamps at lamp depot and make your work setup ergonomic at most. From circular to curved lamps, table lamps to floor lamps that are remote controlled, lamp depot has taken ergonomics to another level. And if you haven't seen adjustability in lamps before, the lamp depot has made adjustable height, neck, adjustable brightness, and dimmability possible in the lamps. Besides lamps, you can also find products like foldable Bluetooth keyboards that make working while traveling much easier and hassle-free.
Lamp Depot 3D Wifi Holographic Projector: LED Display
Lamp Depot Alphabet Clock
Lamp Depot Anti-Gravity Humidifier
Lamp Depot Honeycomb Lights: Touch Sensitivity
Lamp Depot Lamp Depot RGB Circular Floor Lamp
Lamp Depot Magic Cube Lamp
Lamp Depot Magnetic Levitation Lamp: Floating Moon
Lamp Depot Polygon Lamp Music Rhythm
Lamp Depot RGB Corner Lamp: Remote Control
Lamp Depot RGBW Modern Curve Lamp, Mood Lighting
Lamp Depot Tree of Life Table Lamp with Wireless Charger: With Speaker
Lamp Depot Turkish Mosaic Table Lamp
Keep up with Autonomous news
Stay informed, stay inspired with our new blogs.
WRITTEN BYAutonomous
We build office products to help you work smarter.