Smart Products
SmartDesk 4 App Guide: Connect, Control & Features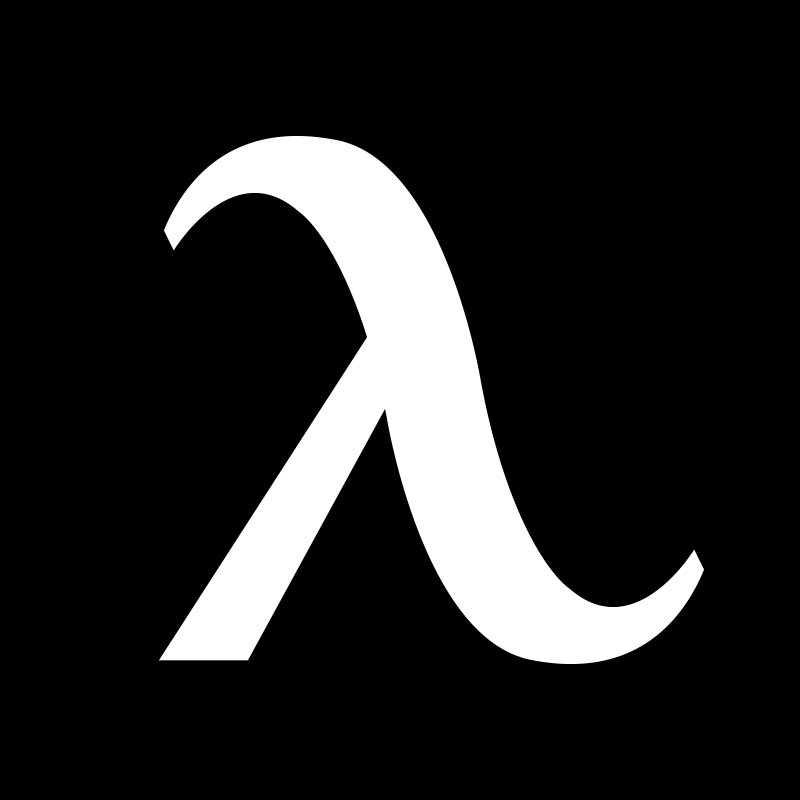 Autonomous
 | 
Oct 18, 2020
Did you ever believe you could control your standing desk with an app? It is possible with the SmartDesk 4, and we're going to show you how to use the SmartDesk 4 app. Of course, it's easy to do, but it does take a little time to set everything up initially.
1. How to Connect SmartDesk 4 with Autonomous App
The first step is to visit your phone's Apple or Google Play Store to download the Autonomous app. Just search for Autonomous and select it from the list that shows up.
Once you've downloaded it, you can follow the on-screen instructions within it. This activates Bluetooth on the SmartDesk 4 and the phone's device, connecting them for future use.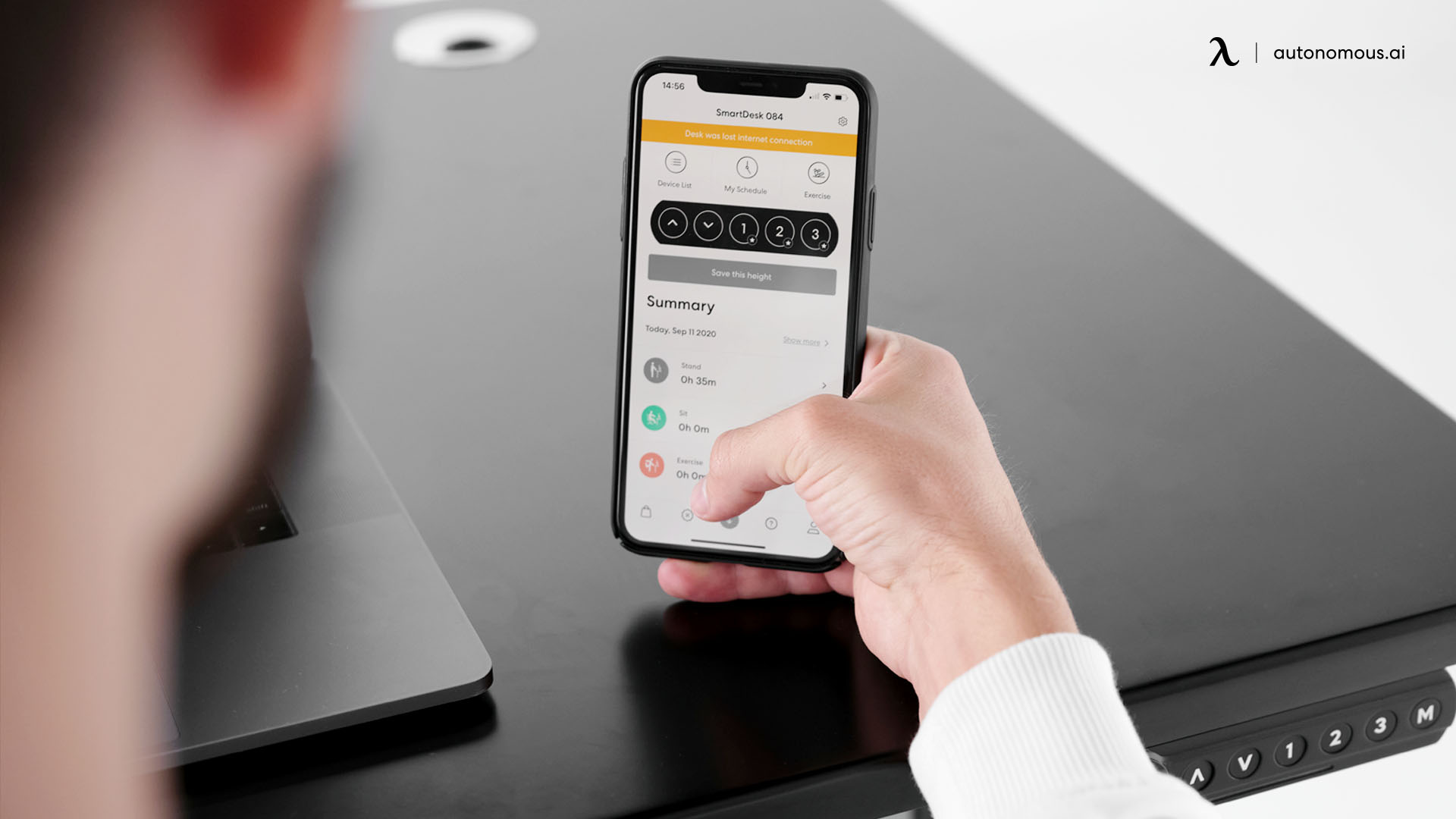 Now, you've got to choose the Bluetooth on the SmartDesk 4 to connect it with the app.
When everything is successfully connected through Bluetooth, you must input the password and name of your WiFi connection. Your SmartDesk 4 is now linked with the Autonomous app. It is easy to connect the SmartDesk 4 with your phone, and you can use all of the app's features.
2. Features in the SMD4 App
You have many advantages and features available to you from the SmartDesk 4 app. These include:
2.1. Preset Memory Heights
The primary advantage of the SmartDesk 4 app feature is to preset the memory heights right from your phone. This saves you a step and allows you to utilize your smart device to raise and lower the SmartDesk 4.
When you manually set the presets, you have to push many buttons to finish the job. With the standing desk app, you see an image depicting the frame and can change the height from the screen's left. Then, select the preset number you like and tap 'Save This Height."
2.2. Exercise
The app also includes a variety of exercise videos for standing desks to help you stay active during the day. Tap the "Exercise" button and scroll through to see which workout seems exciting for you that day.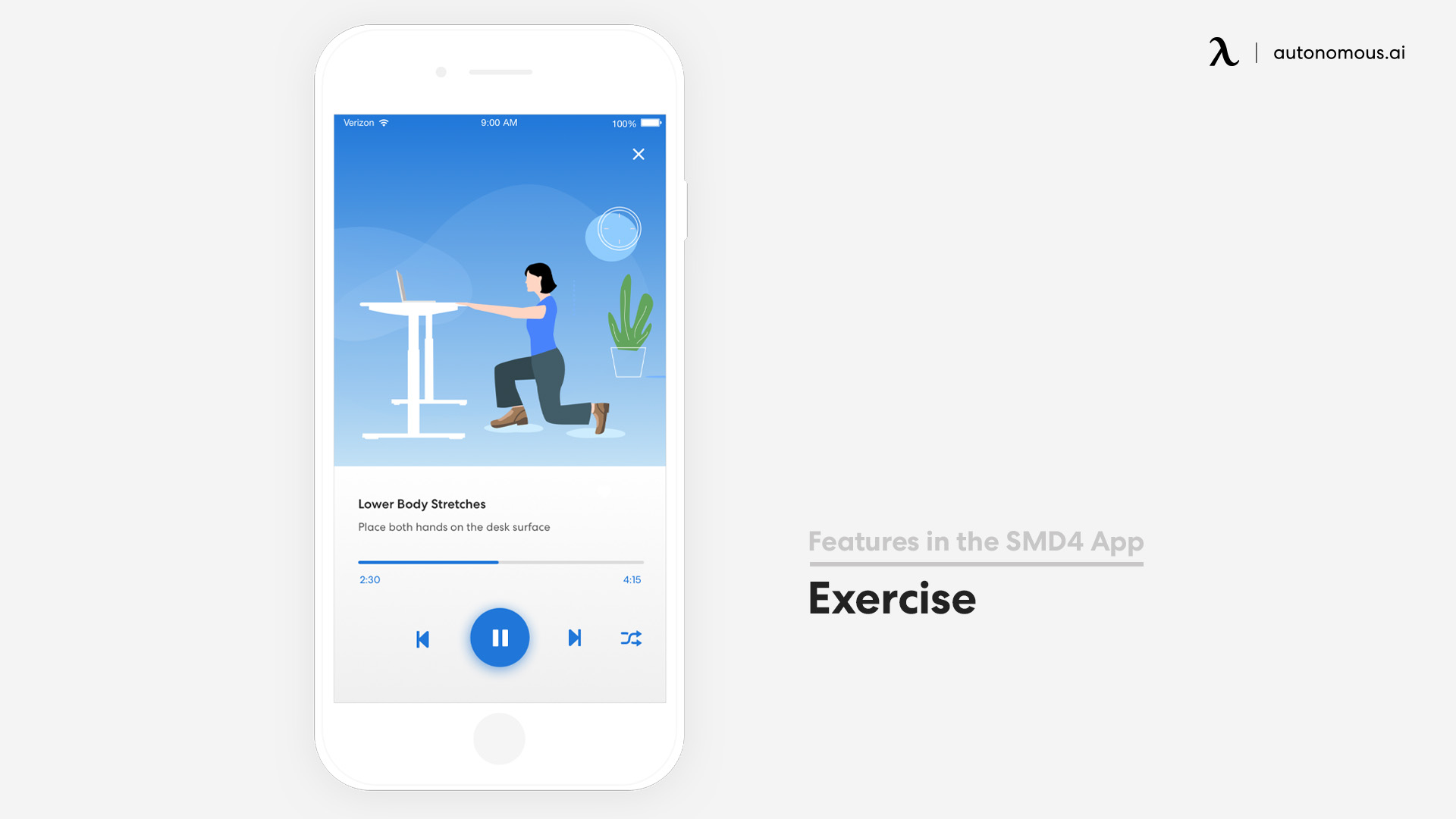 This is also a great way to break up the monotony throughout your workday.
2.3. Schedule Sitting and Standing Sessions
It's easy to become so absorbed with work and forget to stand up or sit down. Most experts recommend standing and sitting for 30 minutes at a time. That way, your legs never get tired of staying in the same position for too long.
Also, this form of active sitting creates a balance so that your body doesn't get used to a particular position. You're constantly moving and changing throughout the day, making it less uncomfortable on the body. Consider pairing the SmartDesk 4 with the ErgoChair 2 for best results.
Of course, with the standing desk app, you can schedule multiple sit-stand sessions. It reminds you to change positions, and you can set as many or as few as you need.
2.4. Log Activities
It's easy to forget how long you stood at your desk and worked, but now you don't have to remember. With the SmartDesk 4 app feature, the desk logs every sit and stand session.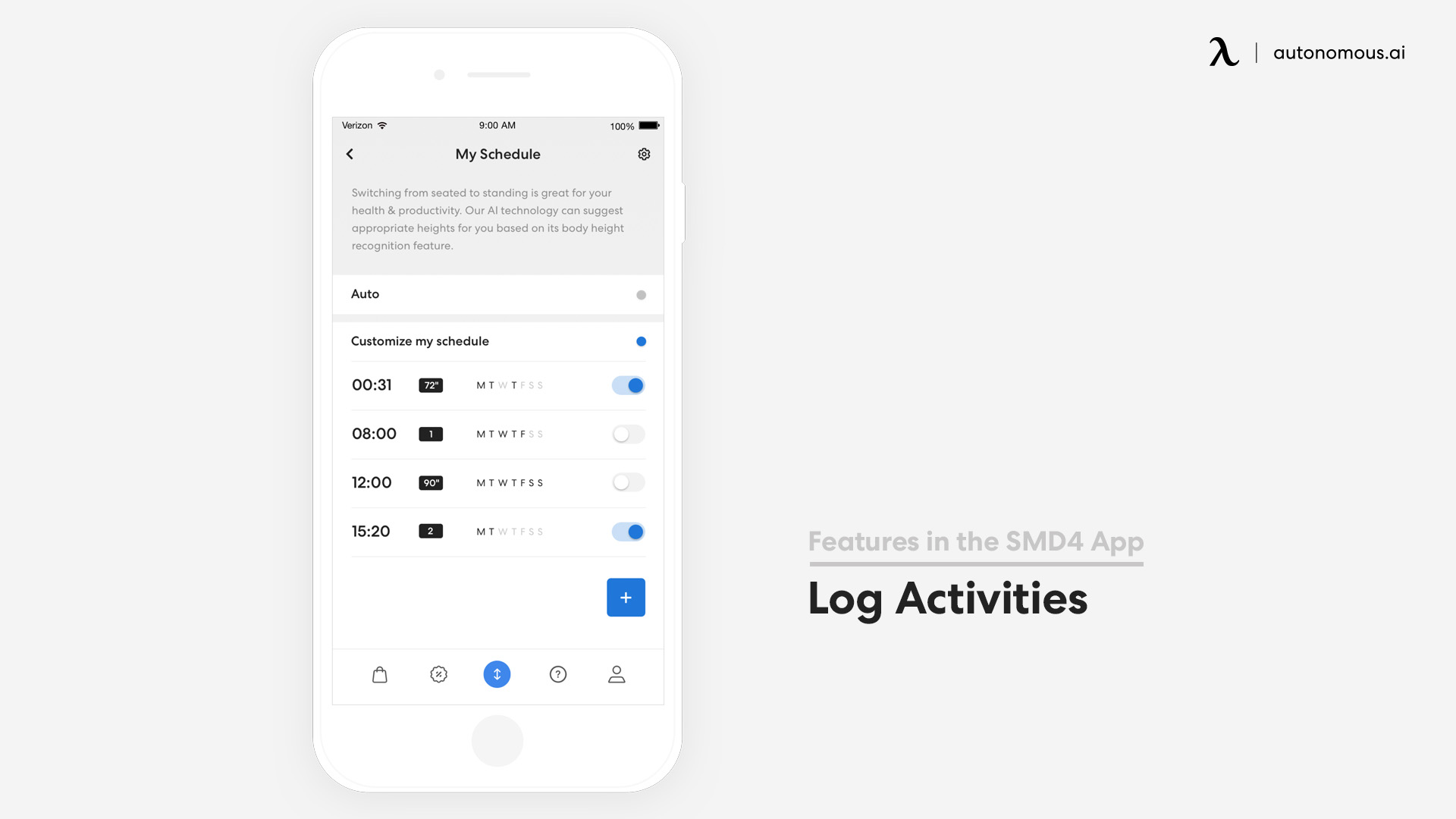 This can then get synchronized with the health application and track progress with time.
2.5. Lock the Desk Keypad
Most people are sure to use the SmartDesk4 app for most of their daily needs. However, it's helpful to lock the keypad on the desk, so you don't accidentally change the preset. You can do this anytime you require and can also unlock it from your smartphone.
2.6. Stronger/Quieter Frame
While this doesn't really focus much on the Autonomous app, it's worth mentioning. With a stronger frame, you can hold more without fear that it is going to short out the motor. Also, it's quieter, so you aren't going to get distracted while working from home.
2.7. Upcoming Feature
There is an upcoming SmartDesk 4 app feature you aren't going to want to miss. You can join the productivity challenge to help you create the right daily routine.
As you achieve your milestones and personal goals, you receive rewards from the company. It's not clear what those are going to be, but it's a nice way to motivate yourself to work hard and protect your body.
You can enjoy many benefits of utilizing the Autonomous app to control your SmartDesk 4, which include:
Pros and Cons of Using an App to Control Your SmartDesk 4
Preset heights and save time.
Take breaks and use the exercise videos.
Keep a log of your progress.
Remind yourself to stand or sit.
Feel connected while working.
Lock the keypad for protection.
Get distracted by social media or other notifications.
Phone could die with the keypad locked.
Must unlock phone each time to change settings.
There are ways around these issues. Make sure that you turn off notifications while you're working. Though you can't use Airplane Mode because you need the WiFi and Bluetooth connectivity, you can still shut off push notifications in your phone's settings. This is the best method to stay on track.
Most people rarely let their phones die or do so at scheduled intervals to fully drain the battery so that it learns to remember its high/low points. Therefore, you shouldn't worry too much about locking the keypad. If your phone battery is low, consider unlocking the keypad until you charge it to avoid any issues.
Conclusion
Autonomous has various standing desks available, but the SmartDesk 4 app feature makes the newest model tech-savvy. You've probably never had a standing desk app before, and this one does more than just raise and lower your desk for you.
We talked about how to use the SmartDesk 4 app, which required you to connect the SmartDesk 4 with your phone or another smart device. All this happens through the Autonomous app, which is free to download from your phone's official store.
While the SmartDesk 2 Premium is another top choice, it doesn't come with the option to connect it to your phone. Those who already have this model might want to upgrade to the SmartDesk 4 and enjoy the many benefits it provides.
Get exclusive rewards
for your first Autonomous blog subscription.
WRITTEN BYAutonomous
We build office products to help you work smarter.
Coming at You Live from Autonomous' Social Media!