Smart Products
The 10 Laptop Office Desks for Laptop & Monitor Setup

Autonomous
|
Mar 19, 2022
1,217 Views
Do mess and lots of clutter always surround your office desk? You might end up getting stressed while working because the desk clutter is likely to put your thoughts into a huge mess. There is a fact about that. Our minds directly reflect our surroundings, and an untidy and cluttered place can give rise to frustration, stress, and a cluttered mess in your brain. Hence, to get ample efficiency, your surroundings must be clean, tidy, and up to the mark when it comes to office desk setup.
A laptop office desk might not seem like a product that requires lots of thought, but a proper office desk for laptop and monitor can prove a great change you make in the workplace. By investing in the right laptop work desk, you can arrange all the desk accessories to keep your gadgets safe and in your proximity while also getting a place to work that doesn't give rise to poor posture.
Even though you have been fond of working in the bed for a while, a home standing desk can be the next big change you make. Hence, this article will cover the best office laptop table for home.
1. Autonomous x Timotion Compact Desk
This compact laptop office desk by Timotion is small-sized hence it is pretty suitable for people who have limited space in their homes. Though the desk is compact in structure, this doesn't mean it won't provide you with enough space to work and organize your desk accessories.
The desk is electrically height-adjustable, has simple keypad controls for quick movements, and the smooth top ensures it provides both durability and aesthetics. Moreover, with a weight capacity of 270 pounds, this small standing desk is suitable both for a laptop and a desktop setup.
2. Compact Desk by Wistopht
Short on space? No worries. The compact desk by Wistopht is solely about ergonomics, so no individual has to sit with that back pain and poor slouching posture anymore. The standing desk boasting a minimalist design does the heavy work for you. Because of its electric motor height adjustable option, you can easily switch between sitting and standing various times a day.
The wide height range of 25 inches to 51 inches ensures that this small office standing desk suffices the shorter and taller crowd. The easy installation process also makes it a hassle-free product, and we think the desk is reasonably priced for the features it offers.
3. Compact Desk By Happen
We love this pillar standing desk by Happen for many reasons. For starters, the desk is a portable, convenient solution for people who don't have an entire area to dedicate to their home office. The laptop office desk is a smart combination of function, durability and user-friendliness. With foldable legs, the compact desk by happen requires two minutes to set up and get on with your work.
Moreover, you won't need any tools to enjoy the assembly process, and the dual-motor setting will help you lower and increase the height as needed. One of the best features of this desk is the LED memory keypad.
4. Glass Desk by Wistopht
Aesthetics might not be the first thing you look at in an office desk over functionality, but this tempered glass standing desk from Autonomous changes the game with its look and functionality. The clever desktop made up of tempered glass ensures your desk is the highlight of your office.
The digital display keypad gives you an easy to control height and motor action. The desk also comes with a wireless charging system to keep all your devices fueled well for the day. Moreover, you will also get a five-year warranty with this product.
5. SmartDesk Pro
If we talk about a simple office standing desk, then smart desk pro is a good choice for both looks and functionality. The desk comes in three choices of frames, black, white and gray, and you also get the option to pair it with several patterns of the tabletop. Smart desk pro is a modern height adjustable desk with options to hold a weight capacity of over 300 pounds.
You can easily use this laptop office desk for your dual or triple monitor setup as well. The natural wood top makes this product a classic, and the solid steel frame provides just the strength it needs.
6. Coleshome Office Desk
One of the best home office laptop desks might not seem a fancy product, but sometimes you need a simple design to make an impact. Though this standing desk is not height-adjustable, it works as a great gaming station for people who need a little productivity boost and energy while gaming. The desk, though, comes with adjustable leg pads to ensure it doesn't move or wobble on any surface. It is also available in various sizes depending on your needs.
7. August L-Shaped Desk
Like this round corner desk, L-shaped desks are a personal favorite because they maximize corner space while also looking stylish. This sleek, modern look is a hit with everyone.
While most firms claim that their desks are simple to install, this one proves it, with even the most inexperienced DIYers completing the process. You could even buy a second L-shaped desk to make a U-shaped workspace if you're so inclined.
8. Topsky Computer Desk
The thing about Topsky laptop office desk which sets it apart from the others is the storage space it offers at the right price. The desk can hold up to a dual monitor setup and can be used for gaming and work. With a simple design, this desk is not too in the past nor in the future but provides you with the right amount of balance you need while working.
9. DlandHome Large Computer Desk
Large computer desks might need a lot of space to be placed, but they have maximum benefits of organization and extra space. This DlandHome office desk is no exception because even though its size is huge, the desk doesn't look that big, all thanks to its compact design.
The ultra-thick metal frame is the epitome of strength, and the desk has height-adjustable feet pads to ensure it stables on every surface.
10. Fezibo Height Adjustable Desk
This laptop office desk is driven by two electric motors that allow you to adjust the desk's height from 27 inches to 46 inches. When you're tired of working or playing in a single position, you may lower the desk height and utilize it as a sit-desk and standing desk.
It also has lots of workspaces because of its large desktop, allowing you to easily fit multiple monitors, laptops, and other office supplies.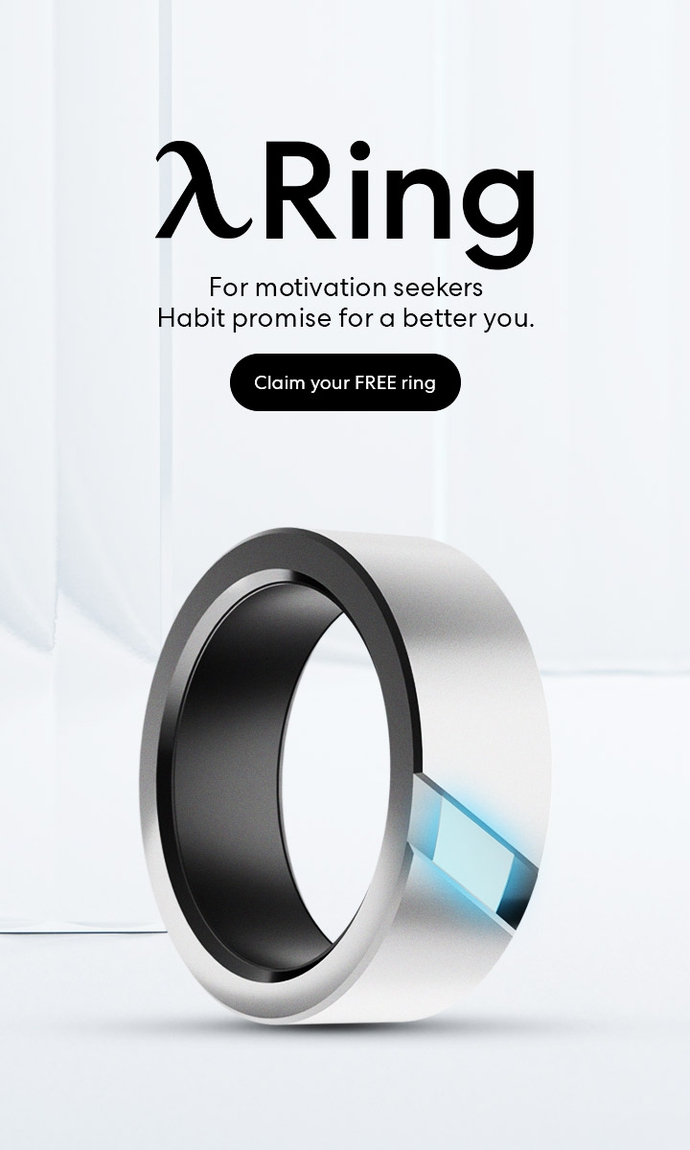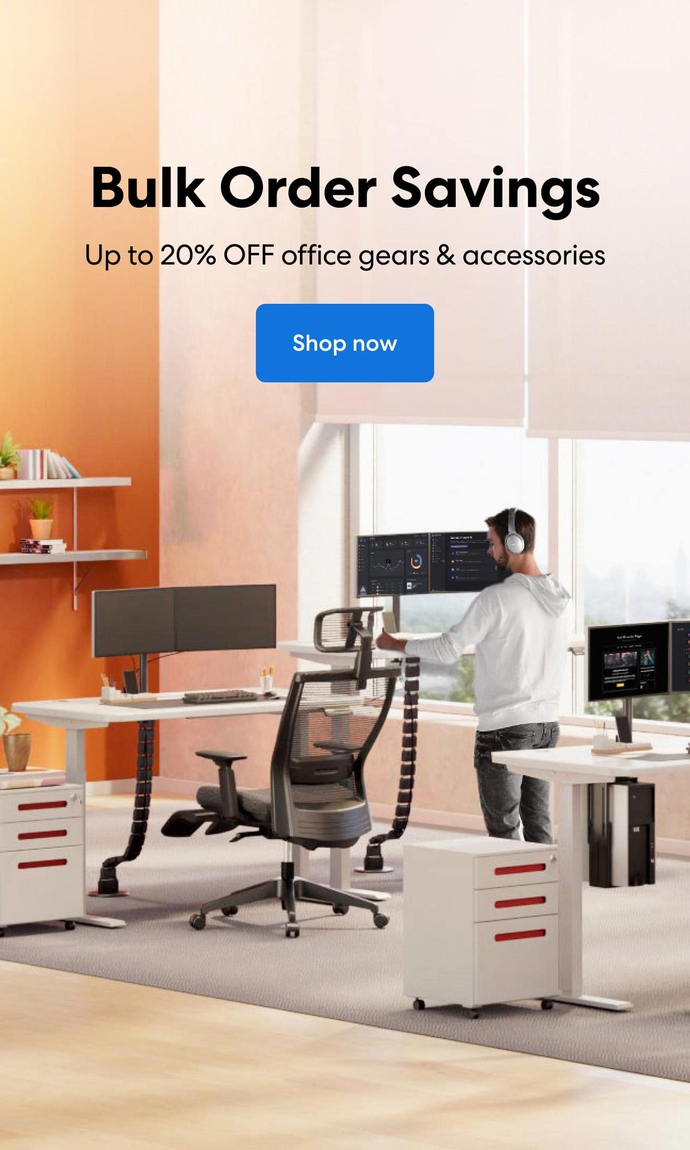 Subcribe newsletter and get $100 OFF.
Receive product updates, special offers, ergo tips, and inspiration form our team.