Are you spending long hours on a chair and feeling sore and lethargic at the end of the day? It's time to rethink your seating solution! A boss chair can answer your struggles and provide a comfortable and productive office experience. 
Comfort is key when it comes to working all day. Sitting for hours on end can cause body aches, lethargy, and reduced productivity. A boss executive chair is specially designed for this purpose. It provides employees with much-needed support.  
From ergonomic designs to stylish aesthetics, executive office chairs can make a huge difference in your productivity while changing the look of your workplace.  
The 20 Best Boss Chairs in 2023
If you want to upgrade your workspace and get the most out of your office hours, it's time to get shopping! Check out our top 20 picks below to find the best model within your budget.
1. Autonomous ErgoChair Plus
This groundbreaking boss office chair has a frameless body design in a stunning, eco-friendly TPE material for supreme comfort and style.  
You can feel the difference right away with the high-quality breathable thermoplastic mesh and its generous lumbar support that contours to the shape of your back. 
The supportive, yet responsive webbing coupled with 11 lockable positions gives you an easy and comfortable recline.
2. Autonomous ErgoChair Pro
Want a posture-correcting boss chair? Look no further than the ErgoChair Pro. This ergonomic chair features five lockable positions and an adaptive lumbar support that contours to the curvature of your spine.  
On top of that, the adjustable seat height, armrests, and tilting backrest let you position the chair for the perfect custom fit. 
3. EUREKA ERGONOMIC Executive Office Chair Black
Let's start with the basics. This fabulous manager office chair is padded with high-density foam for superior comfort and luxury. 
Its adjustable backrest lets you recline up to a 130° angle and provides much-needed support to your neck and spine. Did we mention how breathable the chair is? The PU leather body prevents moisture collection.  
Complete with adjustable lumbar support, this chair has a deep foam filling that provides unparalleled cushioning.  
4. US OFFICE ELEMENTS High Back Big & Tall Office Chair: Headrest
No one wants to spend over eight hours a day in an uncomfortable seat! This boss chair has an ergonomic design and the perfect height to provide you with the highest level of comfort and convenience. 
Thanks to its easy 360° swivel and moderate seat depth, this adjustable office chair is just what you need to sit comfortably for those long office hours. 
5. Techni Mobili High Back Executive Office Chair
This ergonomically designed Techni Mobili chair can keep you comfortable throughout the day without having to worry about your spine taking the beating!
The best feature is the steel base that makes this boss chair extremely stable despite its lightweight construction. On top of this, the smooth casters are ideal for both carpet and hardwood floors, giving you the freedom to use this chair wherever you need it. 
6. Techni Mobili Modern Medium Back Office Chair
No matter the office decor, this boss chair will fit right in. The ribbed design and beautiful chrome base give the chair an aesthetic you can't deny. With the sophisticated and modern design of this product, you'll be able to show off your style without having to sacrifice work productivity. 
7. Skyline Decor High Back Contemporary Executive: Swivel Office Chair
Perfect for the busy office goer, this manager office chair features great lumbar support, a contoured backrest, and padded armrests for optimal comfort and support. It also has a beautiful burgundy fabric upholstery, complemented by a hard-wearing and stable nylon base, which swivels easily. 
8. Techni Mobili Medium Back Mesh Office Chair
The Techni Mobili boss office chair is designed to last, with a steel chrome base and durable plastic arms that are made to withstand years of use. It blends style, comfort, and support into one attractive package that fits any budget. 
9. Skyline Decor High-Back Leather: Office Chair With Gold Frame
This gorgeous chair is the perfect addition to any office space. It has a strong gold steel frame and a cushioned backrest to make sure that you stay comfortable throughout the day. The dual-wheel casters allow easy movement on carpeted floors too. On top of that, the PU leather seat is durable and luxurious to the touch. 
10. Finercrafts The Office Chair: Headrest & Legrest
The FinerCrafts boss office chair with mesh back is supremely ergonomic. It features an adjustable seat height, so you can keep your feet planted firmly on the ground while working. It also features a retractable footrest, so you can stretch your legs when needed.  
11. EUREKA ERGONOMIC Ergonomic Mesh Gaming Home Office Chair
Further down the list, this Eureka Ergonomic executive office chair may be just what you need to tackle those long office days. Its padded arms, soft molded foam seat, and breathable mesh body are made to be exceptionally comfortable and airy.
12. Trio Supply House Upholstered Tufted Chair with Arms: Grey
Whether working from home or at the office, this boss chair is designed to give you maximum comfort and ultimate style.  
Thanks to its tiled design, dense foam padding, and chrome steel frame base, you can rest assured that you'll be sitting comfortably for hours on end. Plus, its dual-wheel nylon casters make it incredibly easy to move around. 
13. Skyline Decor High Back Executive Office Chair
This boss chair is a must-have if you're constantly looking for something that can provide comfort and efficiency. You get a fire-retardant foam body that absorbs your weight evenly, making it more comfortable for extended work periods. Plus, the arms are padded for improved support. 
14. Trio Supply House Upholstered Race Style Chair
Whether you're looking for a boss chair that is perfect for gaming, studying, or just kicking back and relaxing, this office chair is the ideal choice. Not only does it provide superior comfort, but its stylish design and quality craftsmanship make it a must-have for any office-goer. 
It has adjustable height options, a pneumatic seat control, and a steel base with non-marking casters.
15. Trio Supply House Leather-look High Back Office Chair
With a high back and coil spring seat, this boss office chair offers superior comfort for long hours. 
The bonded leather body is soft and feels luxurious to the touch. This chair also boasts a locking tilt control and pneumatic seat adjustment options, so you can easily find the perfect posture to get through the day. 
16. EUREKA ERGONOMIC Executive Office Leather Sofa Chair
This ergonomic sofa computer chair has a cozy recline and adjustable headrest – providing unparalleled comfort for hours. Don't worry about your chair feeling too hot, as its PU leather material is breathable.  
The foam filling is high-density and of superior quality, allowing for the kind of comfort that only a good-quality piece of furniture can provide. 
17. Duramont Ergonomic Office Chair: Adjustable Desk Chair
Not only is this Duramont boss chair comfortable and ergonomic, but it's also super easy to install. The breathable mesh body and perforated seat cushion are designed to keep you sweat-free. On top of that, the sturdy armrests guarantee support during long working hours. 
18. Techni Mobili Medium Back Executive Office Chair
The swanky racer seat on this boss chair looks as if it were made for the track but has enough style and cushion to make it just right for your home and office! It also comes with padded armrests, which provide additional support to your wrists. 
Not to mention that its non-marking casters make it easy to move around with little effort. Plus, it includes tilt control that allows you to recline the chair at any angle that you feel comfortable in. 
19. Logicfox Ergonomic Office Chair: Adjustable Breathable Mesh Seat Depth
With its wide range of ergonomic and adjustable features, this boss office chair is sure to give you a boost in productivity. Its adjustable height and recline settings mean you can easily customize it to reach the ideal height for you.  
The breathable mesh seat ensures you stay cool and comfortable, while the padded armrests offer your wrists a place to rest. 
20. KERDOM FelixKing Ergonomic Chair Pro: Additional Footrest
Our final product is the FelixKing boss chair, complete with its breathable mesh body and seat. The chair comes with a retractable footrest as well. Plus, the nylon wheels with non-marking casters are ideal for carpeted floors. On top of that, the solid base ensures smooth mobility around the room.
The Differences Between an Office Chair vs. a Boss Chair
Let's face it: sitting in an office chair all day can be quite a drag. In many cases, the aesthetic of your workspace starts to suffer, too - but it doesn't have to be this way!
Chances are, you have wondered about the differences between a regular office chair and a boss office chair during your latest shopping spree. What if you could make a simple change to your office space and drastically improve your work hours? 
There is no doubt that the latter option offers more benefits than an ordinary chair. While regular office chairs may provide basic comfort, boss chairs have added features that make them superior.
Purpose
In the world of ergonomic office furniture, a boss chair is usually used for the workspace of a manager or executive. On the other hand, a traditional office chair is primarily designed for regular employees to sit in during their work hours. 
Comfort
In terms of comfort, a manager office chair stands out from the rest due to its higher level of ergonomic support.
Such models are often designed with longer backs and 3D armrests, cushioned seats, and lumbar support for the head and neck region. With these features, a boss chair allows for a comfortable sitting experience during long working hours and reduces body aches and fatigue. 
Design
With a mix of leather and metal, these chairs give out a professional vibe and can make an even more impressive statement. On the other hand, a standard office chair tends to be more comfortable and basic when it comes to design. 
How to Choose the Best Boss Chair for Your Workspace?
With the wide range of boss chairs available in the market, it can be difficult to select the best ergonomic chair that fits your needs and aesthetic. Here are some tips to help you make the right choice. 
It doesn't matter if you're looking for a comfortable yet cost-effective option or a more luxurious model - the process of choosing a reclining office chair for your workspace isn't as daunting as it may seem. 
Adjustability
It is important to make sure that the boss chair you invest in can be easily adjusted to fit your body type and posture. The best chairs offer adjustable heights, backrests, and armrests. In general, the seat height should be adjustable from 15 to 22 inches off the ground. 
On the other hand, the seat width should be approximately 17 to 20 inches wide. The depth of the chair should be enough to have your body entirely against the backrest. It should also leave enough space (four fingers, max) between the bottom of the office chair and your knees.
Material
Comfort is extremely important when choosing a boss chair. Look for a chair that is made of high-quality cushioning and materials like mesh or leather. The body should also be breathable, preventing moisture collection.
Stability
Taking note of stability and movement before you buy an ergonomic chair is crucial too. The product should provide you with smooth mobility. 
Generally, the best boss executive chair has wheels that help you move around easily in your workspace. It should also have a sturdy five-star base that ensures excellent stability.  
Aesthetic
As important as comfort is, you shouldn't compromise on the design of a boss chair. Instead, why not invest in something that looks pretty and feels great too? A good office chair should be stylish and modern, creating a nice atmosphere in your workspace. 
Conclusion
No matter what you do at work, an ergonomic boss chair is a necessity for workplace productivity. 
Purchasing a good-quality ergonomic chair is an investment for your physical and mental health too. It's hard enough to stay focused throughout the day, so why not make sure at least your chair gives you the support and comfort you need? 
Make sure to do your research when it comes to selecting a boss executive chair. Look for chairs that are built to be durable and comfortable while also providing you with the support you need. 
After all, the right office chair can make all the difference in your productivity and well-being.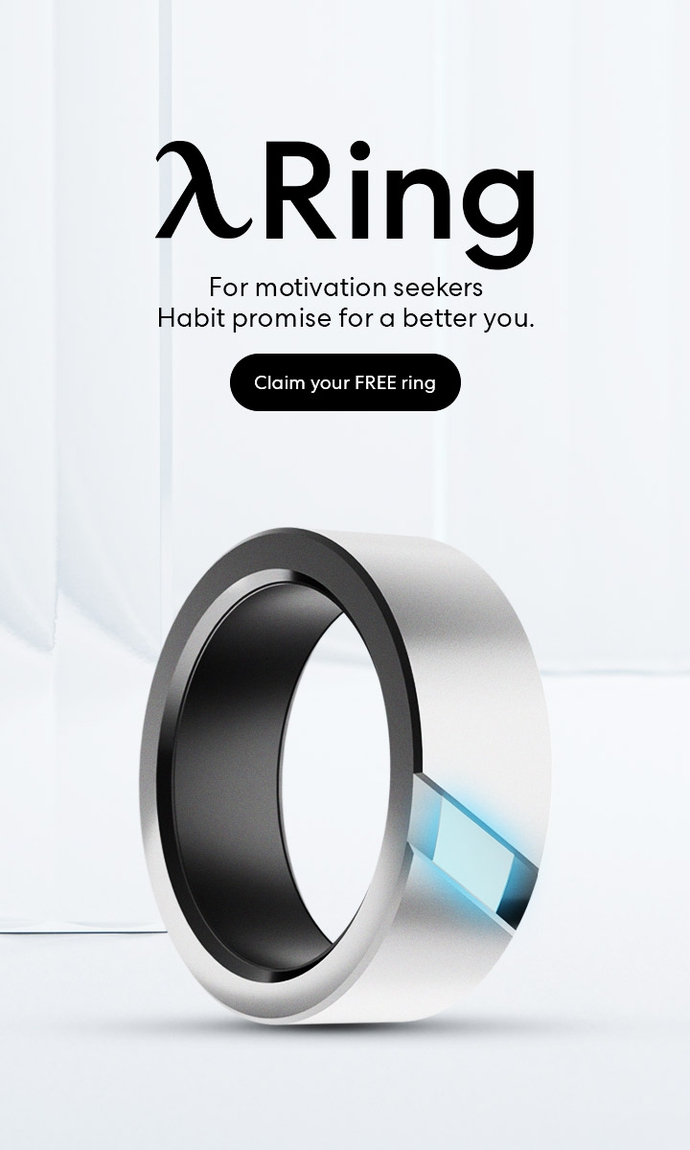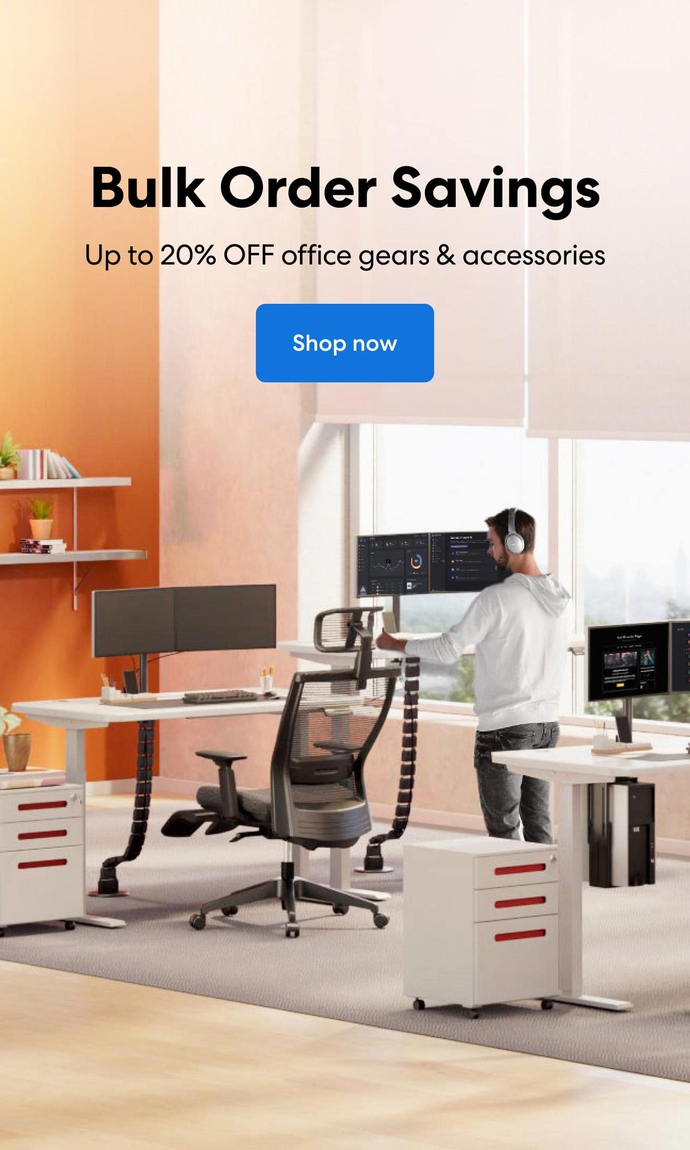 Subcribe newsletter and get $100 OFF.
Receive product updates, special offers, ergo tips, and inspiration form our team.