Gaming Setup
Ultimate Guide to 40+ Impressive Gaming Room Setup Ideas

Autonomous
|
Jun 5, 2022
5,360 Views
If you are one of those people who take their gaming seriously, then you have probably put a lot of thought into your gaming room setup. Setting up a game room is more than just throwing in a few pieces of furniture around. A lot of effort goes into creating a cool gaming room. 
At Autonomous, you can find plenty of gamer room décor and accessories/tools for gaming such as smart desks, gaming chairs, and RGB lamps. They also have a great Gamer Purchase Program to help take your gaming to the next level.
What Makes a Great Gaming Room?
Gaming rooms differ greatly when it comes to set up and décor because most of the furniture and accessories depend on budget and taste. However, some basic things can be regarded as essential to any gaming room, such as:
Smart standing desk
RGB lamp
Gaming pc
Soundproof walls
Speakers or headphones 
With these basic essentials, you can begin to make additions to your gaming setup to create the perfect environment to enjoy playing games. 
40+ Impressive Gaming Room Setup Ideas
Without wasting any more time, here is a look at some of the best gaming room ideas that you should consider. 
1. A Good Gaming Chair
To have a good game room means having a good, comfortable, ergonomic chair is a top priority.  The Vertagear gaming chair from Autonomous, with ergonomic neck and lumbar support is a good choice. If you would rather have something a bit more stylish they also have the Karnox gaming chair, which also does the job perfectly.
2. Standing Desk
No matter how good your chair is, sitting for hours on end is not good for your health. A good standing desk such as the SmartDesk Core from Autonomous will solve that problem for you. With the right desk, you can continue enjoying your gaming for many more years.
3. Powerful PC
The heartbeat of any gaming PC room is the gaming PC. These days, pc games have a lot of graphics, and this demands a lot of processing power, which is why it is best to find a pc that was specifically designed for gaming. 
4. High-Quality Monitor
To fully enjoy the benefits of advanced gaming, you will need a high-quality monitor such as the Pixio monitor available from Autonomous. You can even get two or more monitors for an added immersive experience in your gaming PC room. 
5. A Compatible Keyboard
The complexity of modern gaming usually requires a compatible and highly versatile keyboard to execute all the required keystrokes. Make sure you find one that has a backlight feature for added ease of use. 
6. The Right Mouse and Mouse Pad
The last thing you want is a slow mouse or a poorly surfaced mouse pad to get in the way of your gaming. These days you can buy an ergonomic mouse that will fit comfortably in your hand while playing games. 
7. Quality Headset
Thanks to the popularity of online gaming, communication with your fellow gamers is of paramount importance. In this regard, a high-quality pair of noise-canceling headphones is essential in any gaming room setup. 
8. Good Set of Speakers
Nothing beats the experience of great surround sound while enjoying your favorite game. Gravastar speakers from Autonomous not only provide great sound but have a unique design that will be a great addition to your gaming setup.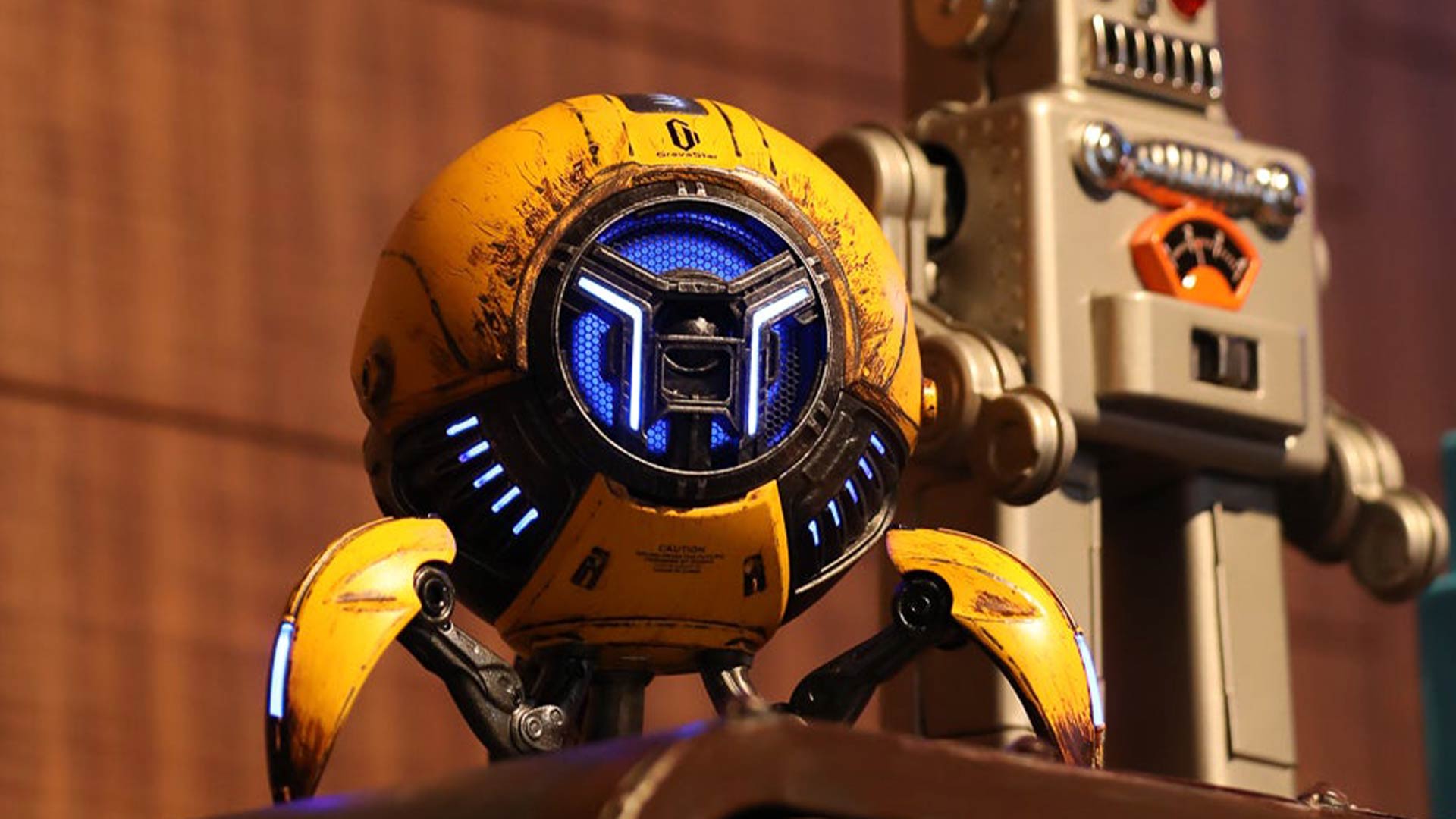 Gravastar Bluetooth Speaker
| | |
| --- | --- |
| Dimensions | 7.5"H x 7.8" L x 7.8" W x 2.9 lbs |
| Color | Yellow |
| Materials | Zinc alloy |
| Battery life | Up to 15 hours (with 65% volume) |
| Output power | 20W |
| Power supply | 5V/2A |
| Connectivity | Bluetooth 5.0 |
| Warranty | 1 year |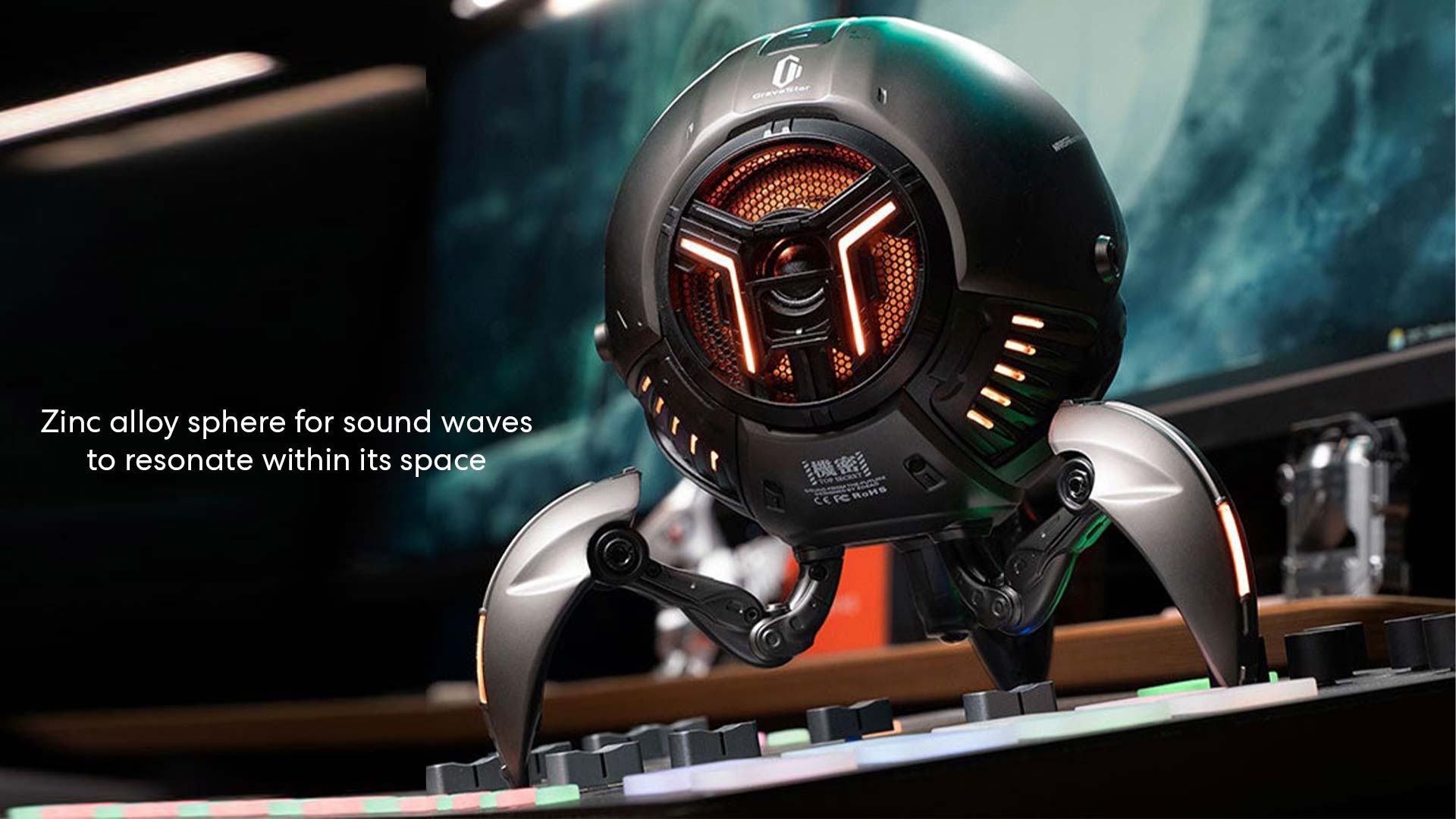 GravaStar Mars Pro Bluetooth Speaker
Dimensions
7.1"L x 7.9"W x 7.5"H x 5.55 lbs
Materials
Zinc alloy
Colors
Black, White
Battery life
Up to 15 hours
Power supply
5V / 2A
Warranty
1 year
9. Perfect Lighting
Good lighting will help you enjoy your gaming for longer without hurting or straining your eyes. Not only that, but with the RGB Lamp Depot corner light you can add to the immersive feeling by linking your PC to your lamp.
10. Microphone and Webcam
When gaming ceases to be a private pastime, but rather becomes an activity you can enjoy online with friends from around the world, you will need a good microphone and webcam for improved interaction. 
11. Controllers
Sometimes even the best keyboard just doesn't cut it with some of the more advanced games. You will probably have to invest in a good quality controller to enjoy the experience to the fullest. 
12. Wall Mounted Monitors
A great addition to your gaming room will be a nice set of wide-faced wall-mounted monitors. There is something special about reclining in your chair while enjoying an entire wall covered with your favorite PC game. 
13. CyberPunk 2077
Any gaming room would look great with CyberPunk 2077 decorations in it. Even if you do not have the budget for a full revamp, you can still add a lot of CyberPunk décor for a cool gaming room setup. 
14. A Bit of Nature
Even a gaming PC room could use a bit of nature to add to the ambiance. There are a lot of indoor floor options that you can use to bring some balance to your game room by adding some plant life among all that high-tech equipment. 
15. Black and White Game Room
Having your walls, floor, and furniture all decked out in black and white will draw attention to the most important things, such as the pc and gaming station. Adding a couple of RGB lamps in there will complete the look. 
16. Wolf Wall Décor
Another nature-themed gaming room idea is to go for some wolf head wall decorations as well as wolf-themed accessories. This gamer room decor will hint toward a wild and aggressive atmosphere that is great for a game room. 
17. Star Wars Theme
Are you a fan of Luke Skywalker and the rest of the Jedi? Then go for a Star Wars look for your gaming room setup. Star Wars has a huge selection of gaming accessories and memorabilia to choose from. 
18. Plant Covered Wall
Something different that you do not usually find in gaming rooms is a plant-covered wall. Although a bit unusual it is still a great option, especially if you do not want the same design ideas as everyone else. 
19. LED Backlit Setup
Clever use of LED lights will give your game room a unique look that you can change around any time you wish to freshen it up. Use smart lighting technology to link your lights to the gameplay for an added immersive feel. 
20. Monochrome Wall Art
Give your room a classic timeless look by going for monochrome wall art. There is a lot of artwork available featuring monochrome scenes from famous games and movies that you can choose from. 
21. Anime Themes
Anime has become very popular in recent years, especially for gamers who enjoy the Japanese style of gaming. A lot of anime posters, pc covers, mouse pads, wallpapers, and other PC gaming accessories would help bring your game room to life. 
22. Triple Monitor Setup
Something that has recently emerged as a favorite among gamers is the triple monitor setup that is used to increase the field of vision when playing advanced games. Not only is it useful, but it also looks very cool sitting on your desk. 
23. Stormtrooper Décor
Another Star Wars favorite is the classic stormtrooper gamer room décor. There is a wide range of stormtrooper figurines and wallpapers that you can buy to give your room a great Star Wars atmosphere. 
24. Pink Gaming Room
Here is one for the lady gamers out there. How about an entirely pink gaming room from wallpaper to accessories? You can find pink monitors, floor mats, desks, chairs, and just about anything else you can think of for your room. 
25. Kawaii Style
Kawaii is a fast-growing Japanese style of design that has its roots in anime artwork. With this style, you can give your game room a different style and feel to it that you will not find in any other game room. 
26. Neon Lighting
Neon lights scattered across your gaming room will give it that 90s look that will definitely appeal to the older generation of hard-core gamers. Even younger gamers can appreciate some of the latest neon décor ideas available on the market. 
27. Home Office Gaming Room
You can opt for a more neutral style of decoration that will allow your game room to double as a home office as well with neither activities feeling out of place. Sensible choices of furniture and accessories will benefit you here. 
28. Vintage Setup
Those that love the classic vintage look can go for predominantly wooden furniture options and 90s-style lighting. Additions of a few posters from classic games such as Super Mario will finish the vintage look nicely. 
29. Small Room Design
If space is an issue, there are a lot of highly functional small-sized pc desks that are designed to fit just about anywhere. Combine this with a minimalist sense of style and you can have a complete game room in a very small space. 
30. IKEA Closet Game Station
IKEA also has a great solution for gamers who have limited space. The IKEA closet game station doubles as both a clothes storage unit and a gaming station. It's a very practical solution to a common problem faced by many gamers. 
31. Minimalist Game Rooms
Just because space is not an issue does not mean you have to cram every available corner with furniture and accessories. These days the minimalist look is becoming very popular due to its wide open and relaxed style. 
32. Soundproof Gaming Room
If you enjoy playing your games loud, then for the sake of your neighbors it is wise to invest in adequate soundproofing. There are a lot of companies that provide affordable soundproofing services. 
33. Living Room/Game Room Setup
Maybe the only place you can enjoy your gaming is in the living room? That's okay because, with a little bit of clever arrangement and minimalist design, your living room can also become a great game room without compromising any of its comforts. 
34. His and Hers Gaming Room Setup
Couples who enjoy spending time together while playing their own games can benefit from splitting the room into two distinct his and hers sections. Not only is this very practical, but when done properly it also looks great. 
35. Wood Themed Game Room
Another classic and timeless style for older gamers is the wood-themed setup. Invest in a good ergonomic wooden chair and a solid wood desk and your game room will stand out from all the rest in this category. 
36. Space Themed Ideas
A few hanging planets and some cleverly scattered stars made from neon lighting will give your room that great feeling of floating around in space that will provide a very relaxed and comfortable space to do your gaming. 
37. Retro Style
Nothing says retro like a few classic arcade-style games placed around the room to remind you of the good old days. Add a ping pong machine in one corner and your retro-themed game room will be complete. 
38. Super Mario Theme
If ever there was a game that reminds people of their childhood, it's Super Mario. Even today, all these years later, a few Mario and Luigi posters and scatter cushions will still look great.
39. SuperHero Themed Gaming Room Setup
There is no denying the popularity of superhero characters, especially among gamers. A few batman and superman posters will definitely be right at home in any gaming room. 
40. Rustic Gaming Room Setup
Clever use of lighting, metal furniture, and earth tones will help give your gaming room that rustic look that is not only timeless but also quite different from anything else that you are likely to come across. 
41. Dark Gaming Room Setup
With minimal use of the lighting, you can create a dark-themed game room that draws attention to the pc monitor where all the action is happening. 
Conclusion
Thanks to this extensive list of gaming room setup ideas, you can be sure to find a style that best suits your taste, budget, and available space. There is no need to stick to a boring game room style when you have all these great ideas to help you out.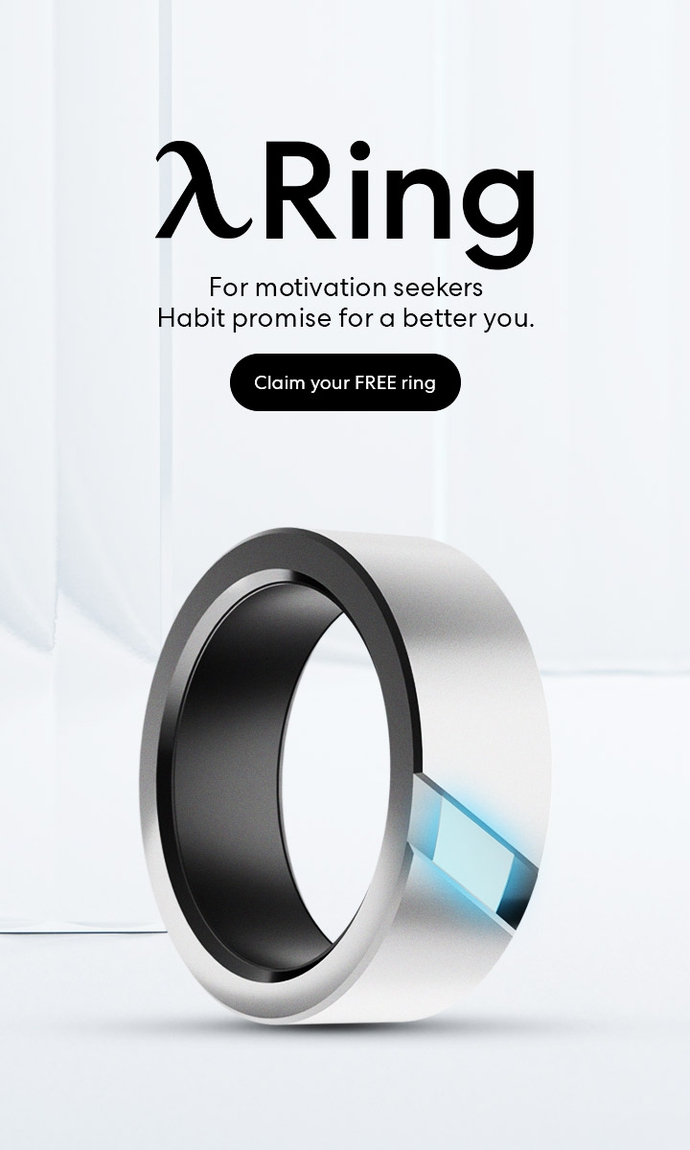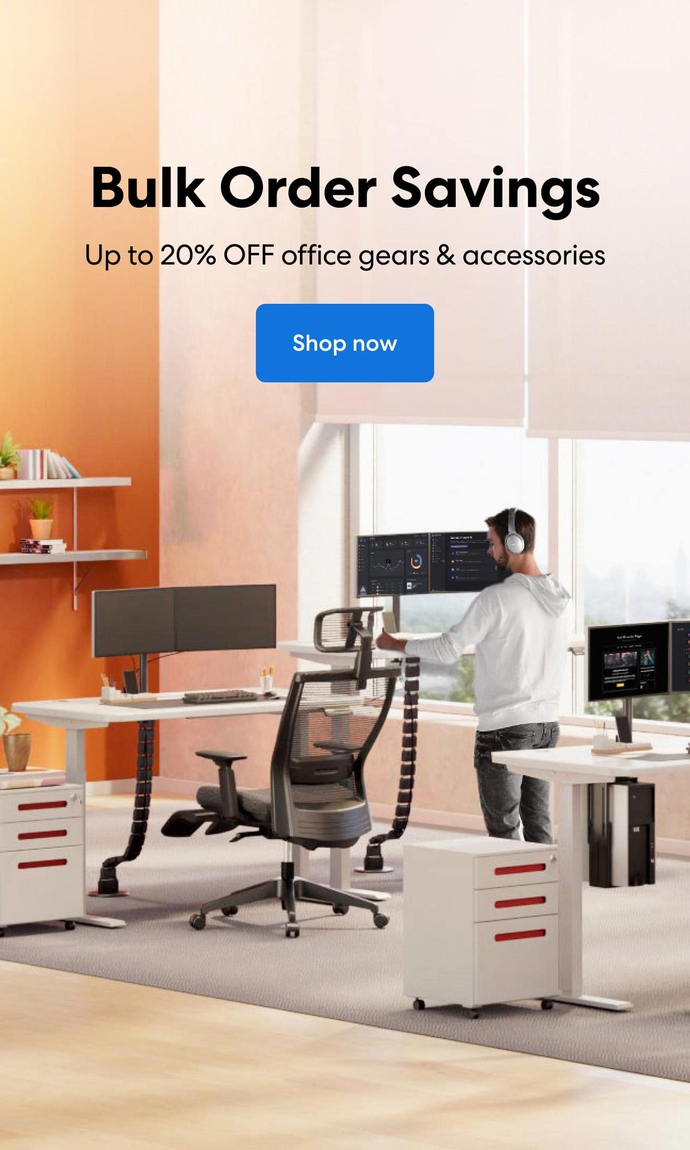 Subcribe newsletter and get $100 OFF.
Receive product updates, special offers, ergo tips, and inspiration form our team.