Gaming Setup
The 20 Best Gaming Chairs with Footrests in 2023
827 Views
After spending long hours sitting in front of your monitor, a good gaming chair might make all the difference. They are typically more ergonomic, comfortable, and attractive than the usual office chair, but do you know what most top-rated gaming seats lack? A footrest. 
Most gaming seats do not allow you to sit back and put your feet up. Several years ago, when your chair had a footrest, it was usually a cheap attachment that could quickly break under light strain. However, the chairs today are nothing like the chairs in the past. Today, you can find an RGB gaming chair or even a foldable gaming chair. 
Are you looking for a great gaming chair with a working footrest? Instead of combing through every website, look at our top 20 gaming chairs with footrests selection. 
Top 20 Best Gaming Chairs with Footrests
1. Autonomous ErgoChair Recline
The ErgoChair Recline means business when gaming all night long - and when it's time to relax, lean back, and put your feet up. This reclining office chair also includes true top-to-toe comfort that will benefit you. 
It adjusts to your weight and keeps your spine stable, so you may move quickly – and securely – without straining your neck, shoulders, arms, or back. The backrest is made from the same flexible mesh as the seat and includes an adjustable leg rest when you like to stretch out.
2. Autonomous ErgoChair Pro
Every aspect of this gaming chair with footrest is designed to improve mobility and alleviate foot discomfort because health comes first in everything. Lockable in five crucial settings, each created to keep your spine secure and your lumbar area supported when playing stressful FPS games. 
Recline and stretch without straining your legs, thighs, or lower back with an ergonomic 2:1 seat-back ratio. The chair covers ultra-breathable mesh for soft posture-improvement resistance, and you can start and end the day with enthusiasm.
3. Northread Game Chair: Lumbar Support
This Northread game chair with lumbar support model delivers elegance and comfort for each player with challenging gaming sessions or extended work days. This gaming chair with footrest has segmented cushions intended to provide highly shaped support when and where you require it most and an extensible footrest for position reinforcement. 
All-around comfort is equipped with a lumbar support pillow and flexible headrest. When your neck or lumbar hurts, the gaming chair headrest and lumbar support pillow come in handy to help you lean back and relax.
4. Duramont Reclining Leather Office Chair: Ergonomic Adjustable Seat
The high back design of this gaming chair with a footrest gives excellent support for comfort and convenience. It includes soft cushioning and a waterfall seat edge to relieve tension on the back of your legs and keep you comfortable even if you have to sit for several hours. 
You can firmly maintain the desired angle in the chair thanks to its locking system from 90 to 155 degrees. This Duramont reclining leather office chair footrest may also be used as a recliner for many purposes, including napping, making it the best reclining gaming chair.
5. FinerCrafts The Office Chair: Headrest & Legrest
This reclining gaming chair assists you in maintaining perfect alignment and reducing muscular tension, allowing you to work comfortably and concentrate on the job. 
With all equipment supplied, assembling this chair with a leg rest is quick and uncomplicated. It can support 280 lbs., can help you do your work, and play games for longer periods. The chair also has a five-year warranty. 
6. KERDOM Ergonomic Chair: Additional Footrest
This gaming model offers five support points: feet, head, buttocks, hands, back, and lumbar support. You can customize it to meet your specific requirements when playing various games to support your back. 
It also includes an adjustable footrest, a lean back angle of 95°, 110°, and 130°, 3D adjustable armrests, and a height adjustment of 10CM. The wheels may rotate in all directions. Overall, it is soft and smooth, so it won't make any noise or damage your floor.
7. KERDOM Ergonomic Chair Pro: Additional Footrest
This is one of the most comfortable gaming chair options. It offers a liftable and tiltable backrest, adjustable lumbar support and headrest, and seat height, as well as a retractable footrest, making it simpler to disperse strain and relieve muscular strain tension. 
Its retractable footrest is strong and well-made, which helps relax your leg and relieve tiredness, making it the best gaming chair with a footrest. The wheels of this reclining gaming chair contain accurate ball bearings made of high-quality steel. Your floor will not be scratched, stained, or otherwise damaged when getting frustrated while gaming.
8. Skyline Decor X30 Gaming Chair: Reclining Back and Slide-Out Footrest
If you are looking for a gaming chair with a footrest, this is the right one for every gamer. It has a flexible and removable headrest and lumbar support pillows. 
You also have a slide-out footrest that you can pull, loop, and flip. The chair also has height-adjustable arms that rotate to give upper body support, and its reclining back lever adjusts from 87° to 145° for more comfort. 
9. Skyline Decor X40 Gaming Chair: Reclining Back/Arms, Slide-Out Footrest
This is another best gaming chair with footrest for your consideration. This fascinating gaming chair features a stunning contrast of black and gray fabric that will look great in your home. The removable lumbar cushion supports your lower back and massages tight muscles, and its armrests recline along with the back to keep you comfortable. 
You can take a little power sleep to refuel your batteries by pulling the loop that allows the footrest to slip out. Skyline Decor's 5-star nylon base and sporty-looking casters enable you to move it anywhere you want, and spills are cleaned up quickly with a solvent-based cleaning. 
10. COMFTY Gaming Chair & Fold-Away Footrest
This COMFY gaming chair allows you to sit for hours in ultimate comfort. Its headrest padding for neck support is polyurethane leather and blends durability, utility, and style. 
You can adjust the height of this gaming model to your liking (42.13"-46.06") and play for hours without any issues. This gaming chair with leg rest allows you to lock it at any angle between 90 and 150 degrees for a comfortable rest, and its detachable footrest ensures absolute comfort and the best quality.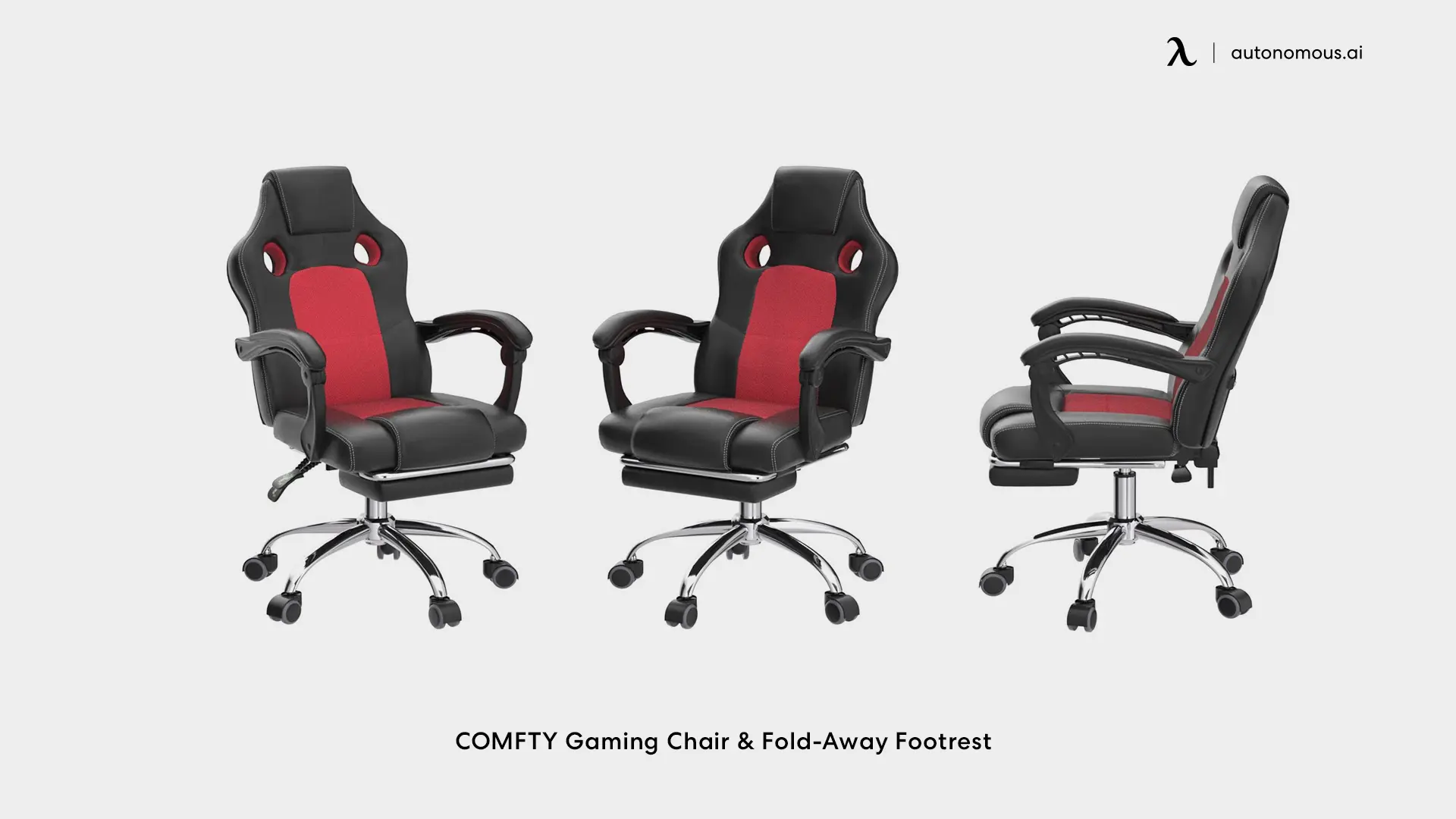 11. OLIXIS Office Gaming Chair
With this gaming chair with leg rest, you can relax and recline while playing, and its footrest will enhance your gaming experience. The gaming chair will relax you with its adjustable 90° to 155° and reclining backrest. Its ergonomic design completely supports the back, helps protect the spine, and establishes a healthy and scientific sitting position. 
With a robust metal base structure, it can support up to 300 pounds, and you can move easily on the floor thanks to the 360-degree rotating caster. 
12. AFO Ergonomic Office Chair
This gaming chair with leg rest will provide you with maximum comfort when you're playing challenging games. The backrest's shape is meant to suit the human spine line, offering excellent back support. A cushioned lumbar pillow is attached to the chair to relieve strain on your lower back. 
Its headrest could be modified vertically and angle-wise to ease neck discomfort, and a retractable footrest is included with this high back seat. Pull it out gently and rest your legs on the soft footrest.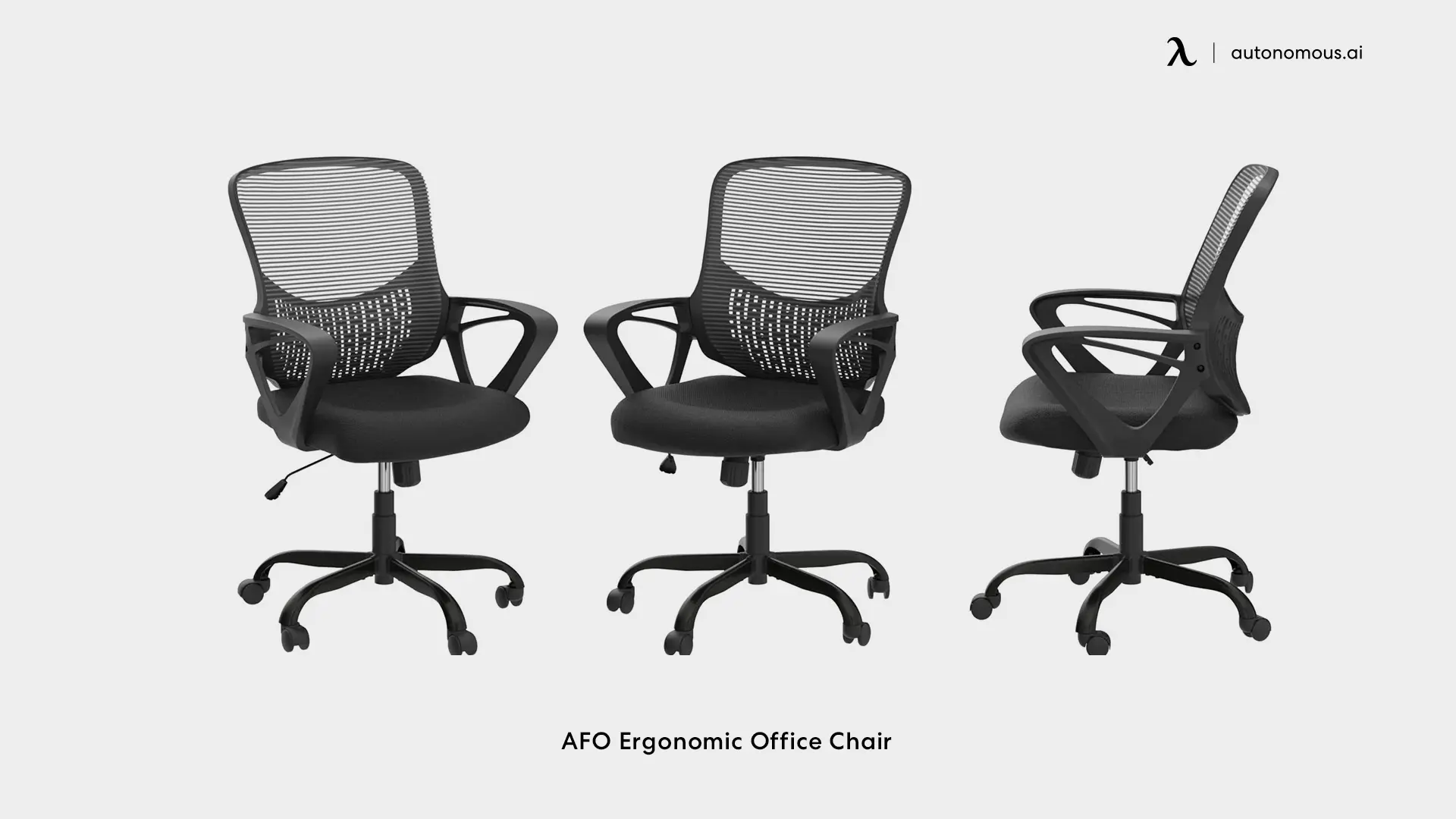 13. Edx Computer Desk Chair
This is rated as one of the best reclining gaming chairs for this year. The chair feels excellent by adjusting and securing the backrest to whatever position you choose, and 90-135 degrees is fantastic and comfortable, ideal for you to operate or relax in this mesh chair for lengthy hours. 
Its headrest is height and angle adjustable, making it simple to fit a variety of demands, and the extendable soft-padded footrest is just beneath the seat. You may draw it out to find the optimum position for a break or resting. 
14. YSSOA Gaming Chair
This ergonomic high back seat offers lumbar support and follows the natural curvature of your spine. Its lever can adjust this seat's back from 90° to 120°, and the ergonomic armrest allows you to relax by resting your hands on it. 
A thick, high-density sponge cushion offers enough seat depth to relieve tension and strain on your hips. Your spine and neck will be protected and relaxed by the lumbar pillow and headrest cushion, which are simple to put together. The chair supports you while playing or taking a short break.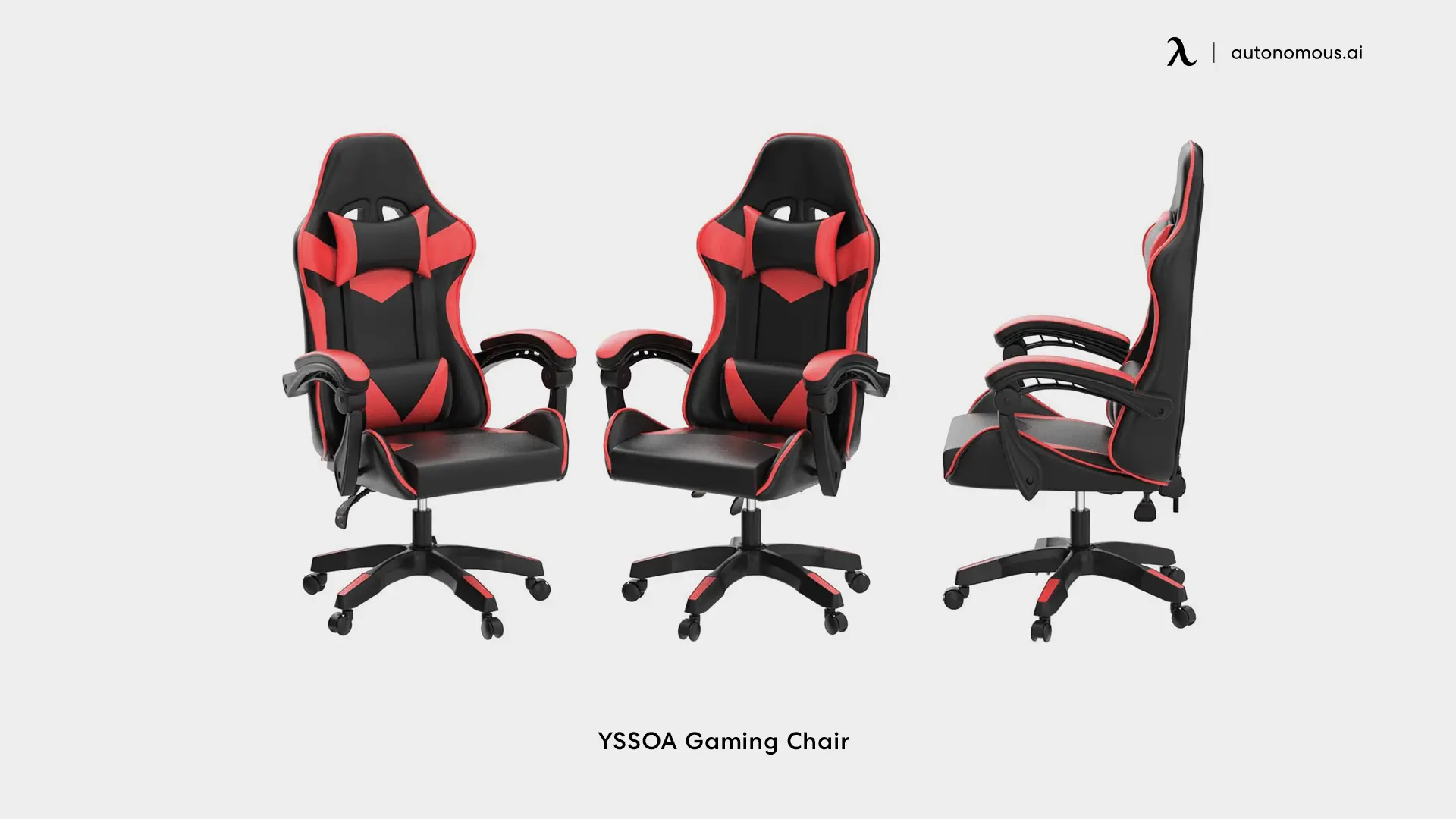 15. Comfty Executive Leather Gaming Chair
With a mesh fabric back and seat, this best reclining gaming chair provides breathable non-overheating comfort. The fabric seat has 2.75" dense and thick sponge cushions for increased support and convenience. 
You can relax comfortably with a flexible reclining back support and a removable footrest. When not in use, the hide-away footrest can fold away. It is excellent for resting your feet or taking breaks and ideal for study, work, or gaming. 
16. RESPAWN RSP-900 Reclining Gaming Chair
An adjustable headrest cushion and divided padding give console gaming comfort, leading to the ultimate experience: a fully functioning gaming recliner that allows you to level up while reclining back. 
The PC chair and its footrest are a seamless surface with no open spots where cables might get entangled, yet they work separately to provide complete control over your gaming seat experience.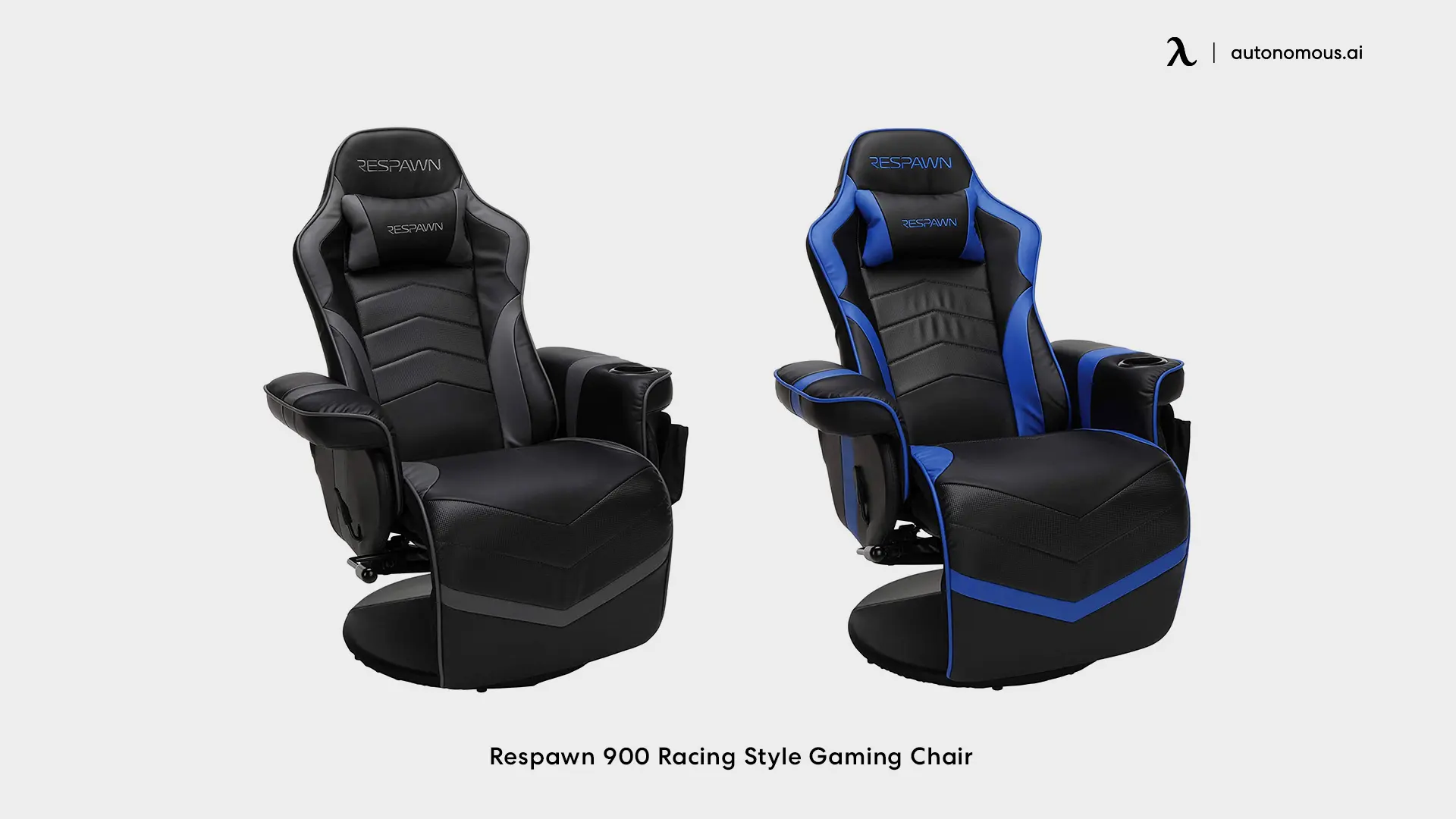 17. RESPAWN 110 Ergonomic Gaming Chair with Footrest Recliner
This gaming chair with footrest delivers elegance and comfort, whether used for intensive gaming sessions, conquering the leaderboards, or extended work days. It has a segmented cushion intended to provide precisely curved support when and how you need it most and an extensible footrest for position reinforcing when gaming. 
18. ZUNMOS Reclining Computer Chair
This tall gaming chair with bonded leather provides a comfortable sitting experience. Traditional pure-soft thick, cushioned big chairs offer a comfortable seating environment for business, leisure, and gaming. 
Seat cushions that reduce leg discomfort and provide padding for lengthy workdays include high-density headrests and backrests with built-in lumbar supports. The foldable soft-padded footrest beneath the seat enhances the chair's comfort and lets you rest between games or work.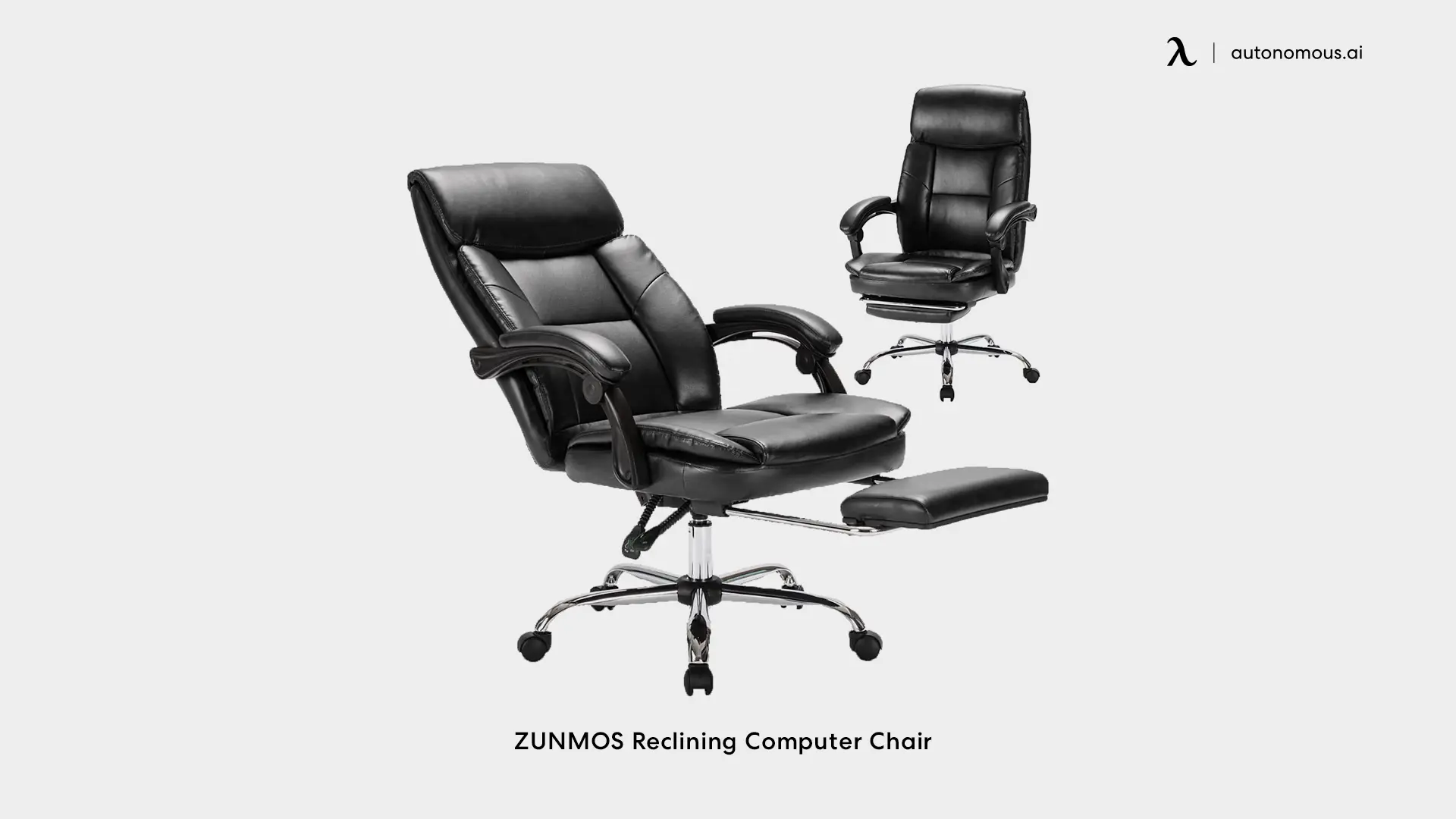 19. SONGMICS Racing Gaming Chair
Refrain from allowing the uncomfortable sitting to interfere with your job or games. This office chair has a height adjustment range of 18.5′′-22.4′′ and a back reclining angle of 90°-135°, allowing you to select your ideal sitting position and continue working or gaming productively. 
With a tilt mechanism, it includes an S-shaped backrest and a well-padded seat, allowing your body to relax as you work in ergonomic comfort. You will also get a footrest with iron pipes that slide freely. 
20. Comfty Leather Gaming Chair
You may relax comfortably with this gaming chair with an adjustable reclining back and a removable footrest. The footrest folds down when not in use, making it perfect for resting your feet or taking breaks—ideal for work, study, or gaming. 
With cushioned polypropylene leather armrests and a high back, this computer chair is covered in polyurethane-bonded leather for long-lasting comfort. Its abrasion and water resistance ensure years of comfort.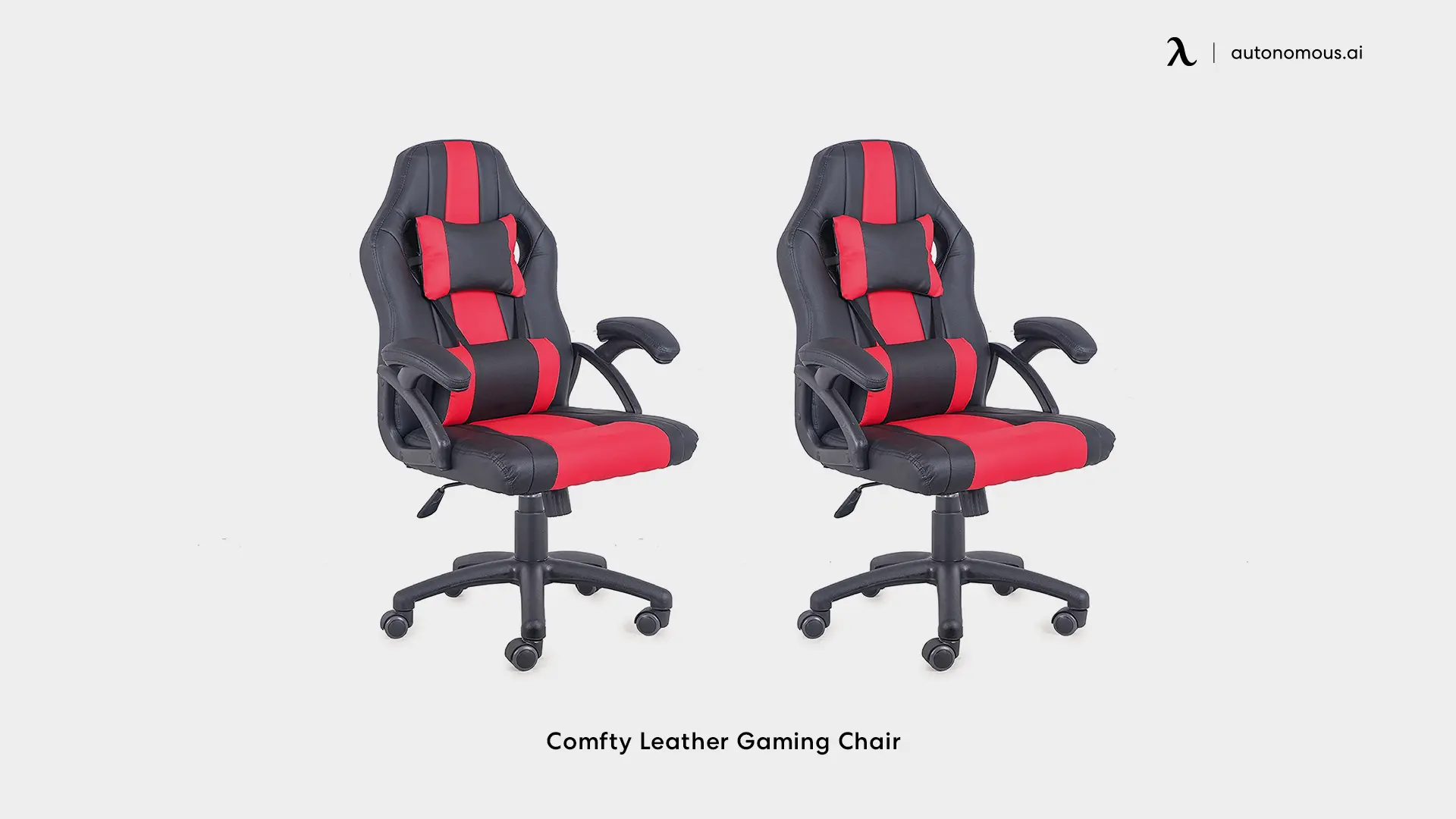 Why Is It Essential to Have a Gaming Chair with a Footrest?
Playing more than eight hours a day, or even the entire weekend, seems standard if you're aiming to reach the top of the ranks. However, if you play on your sofa or an average office chair most of the time, you might notice soreness in your neck or lower back. 
Players must invest in a high-quality ergonomic chair with outstanding comfort features for long gaming sessions to avoid these and other health risks. A great gaming chair with footrest provides the following benefits: 
Better Posture
Sitting for long periods encourages you to move positions on the seat, which can lead to bad posture. A footrest is an excellent tool for improving your posture. It allows you to keep your feet grounded and horizontal for optimal comfort. 
Improved Blood Circulation
Sitting for lengthy periods without doing anything might lead to poor blood circulation. Using a footrest raises your legs, lowering your risk of developing circulation disorders, including blood clots and varicose veins. It removes the dead leg issue and allows you to often adjust your position by shifting your legs.
Ideal for Short Gamers
If you have difficulty reaching the ground while sitting in your gaming seat, your hanging legs may interfere with your spine and weight distribution, resulting in leg and back troubles. While you can't change your height, a gaming chair provides the finest support for your legs and feet, allowing you to prevent such problems. 
Ergonomic Value
Using a footrest is far more pleasant than resting your feet on the ground. It is a fantastic comfort element that benefits your health and promotes active motion.
Conclusion
Gaming chairs are fantastic furniture that will enhance any gamer's playing experience. Some of the most incredible gaming furniture includes built-in footrests, which allow you to relax while playing.
Keep up with Autonomous news
Stay informed, stay inspired with our new blogs.
WRITTEN BYAutonomous
We build office products to help you work smarter.