Workplace Inspiration
Craft Your Own Studio: DIY Desk With Keyboard Tray For Producers

Autonomous
|
Jun 13, 2023
460 Views
Are you a music producer tired of cramped and cluttered workspaces? Do you dream of having a studio that accommodates your studio desk with 88 keyboard trays and looks sleek and professional? Look no further than the world of DIY crafting!
Crafting your music studio desk with keyboard tray is a fun and rewarding project that will take your production setup to the next level. Say goodbye to awkwardly balanced keyboards on your lap or makeshift stands that barely fit your equipment. With a custom-made keyboard studio desk, you'll have a dedicated space to work on your beats and tracks like a pro.
So why settle for a boring studio desk with a keyboard tray when you can craft your masterpiece? Get ready to unleash your inner craftsman and create a workspace that will inspire you to make the music you love.
A Guide on DIY Studio Desk with Keyboard Tray
Whether you're an experienced DIYer or just starting, building a music studio desk with a keyboard tray is a great way to flex your creative muscles and add a personal touch to your workspace. You can customize your desk to fit your needs with features like cable management, monitor stands, and storage shelves.
Different music office setup ideas are a great solution for anyone looking to improve their workspace. By incorporating features like office chairs, cable management, monitor stands and storage shelves, you can create a functional and organized workspace that caters to your specific needs.
When building your studio desk, remember a few key things. First, consider the type of chair you'll be using. An ergonomic office chair can help reduce strain on your back and neck, improving your posture and comfort while you work. Moreover; an adjustable desk can allow you to switch between sitting and standing, further reducing discomfort and improving circulation.
Once you've selected your chair and desk, it's time to start thinking about design. Wholesale office desks and bulk furniture can be a great option for anyone looking to save money while achieving a cohesive look. You may also consider building your desk from scratch using wood planks, screws, and glue.
When adding a keyboard tray to your desk, measure your keyboard carefully to ensure a perfect fit.
Top 5 Picks From Autonomous
1. Eureka Ergonomic Gaming Desk With Hutch: Keyboard Tray
First on our list is this keyboard tray from Eureka Gaming, which is a solid 4.5 out of 5, in our opinion. The desk is very sturdy and provides ample space for all our gaming needs. The built-in accessories are also very useful, and the RGB lighting adds a cool touch to our gaming setup. The only downside we noticed is that the assembly can be challenging, especially for those unfamiliar with putting together furniture.
We also checked customer reviews from other sites before writing this to see if people were happy with their purchases. One buyer remarked on the desk's superior construction and quality, while another lauded its roomy design and ability to accommodate all of his gaming gear. 
Overall, the Eureka Gaming Desk Keyboard Tray seems to be a hit with gamers and content creators alike.
2. Eureka Ergonomic L60 L-Shaped Standing Desk: Key Board Tray
The L-shaped automatic electric height-adjustable desk received a perfect score of 5 stars from our reviewers who had the chance to use it. What a fantastic desk! The dual motors provide sufficient strength to lift heavy objects smoothly and quietly, and the electric height adjustment feature is very convenient. The 60-inch width of the L-shaped desk is just the right size for us, and we appreciate being able to make the most of the space in the corner.
Our studio greatly benefits from the desk's many built-in features. The desk's solid steel frame and top make it a reliable workstation.
In addition, we read Google reviews from customers and discovered that many were pleased with their buys. The electric height adjustment feature was praised for its usefulness, as was the desk's ease of assembly. 
3. Eureka Ergonomic L60 L-Shaped Standing Desk: Key Board Tray, Rustic
We recently purchased the rustic version of the Eureka L60, and while it does have many of the same features as the other model, we found a few drawbacks(none that were game breaking though).
On the positive side, the desk is sturdy and reliable, with the same industrial-grade steel frame and solid desktop. The electric height adjustment with two intelligent memory presets is a lifesaver, allowing us to easily switch between sitting and standing positions.
However, the color and quality of the desk could have been better. While the rustic appearance may appeal to some, we found the texture of the wood to be a little too phony for our tastes.
Overall, we would suggest this desk because of its features and usefulness.
4. Eureka Ergonomic AED 72" Large Standing Desk With Keyboard Tray
Our team of reviewers recently got their hands on the Eureka Ergonomic 72 inches Standing Desk with a Keyboard Tray, and we were thoroughly impressed with its features and functionality. The desk is made of high-quality materials, with a sturdy frame and a spacious desktop that can accommodate multiple monitors as well as other work essentials.
The electric height adjustment feature is smooth and quiet, and the keyboard tray is comfortable. Still, the assembly process was time-consuming, and the desk's height adjustment range may need to be more suitable for very tall or short users. Despite these drawbacks, we highly recommend this desk with a keyboard tray for anyone looking for a high-quality and versatile desk. Rating: 4.5/5.
5. Eureka Ergonomic AED 72" Standing Desk With Keyboard Tray, Walnut
Our team also tried out the Eureka Ergonomic AED in the walnut finish, and we were equally impressed. The desk is functional and aesthetically pleasing, with a beautiful woodgrain finish that adds a touch of elegance to our workspace. The keyboard tray is ergonomically designed to reduce strain on our wrists and hands.
One feature that sets this desk apart from the previous one we reviewed is the built-in USB ports, making charging our devices convenient without searching for an outlet. Overall, we give it a 4.5/5 rating.
Conclusion
It can be a fun and rewarding DIY project if you're looking to build a custom music studio desk with a keyboard tray. You can personalize your workspace to suit your needs and preferences by considering key factors like desk design and adding features such as storage shelves.
Additionally, Autonomous offers great options through their Bulk Order Program for those who prefer a pre-made desk, which can save you money and time.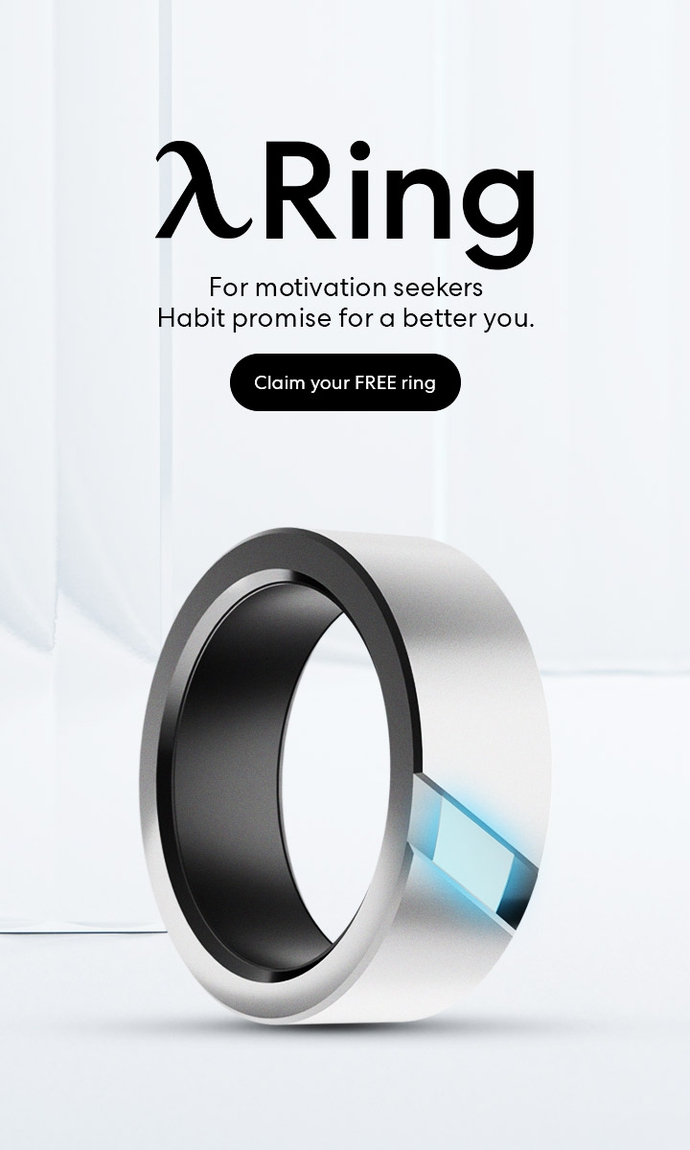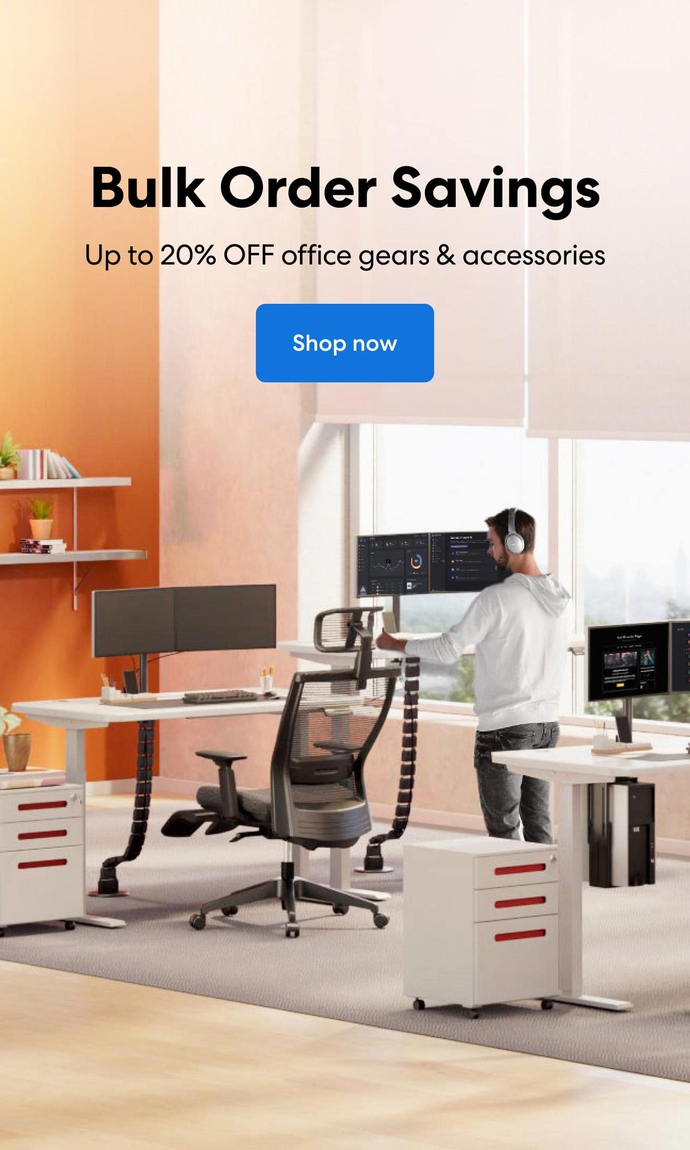 Subcribe newsletter and get $100 OFF.
Receive product updates, special offers, ergo tips, and inspiration form our team.