Latest Updates
Play Clappy Rex and Win Big Discounts on Smart Ergonomic Office Tools!

Autonomous
|
Nov 29, 2020
3,123 Views
Have you heard? There's a new game that's taken the internet by storm this holiday season! Not only is it fun and frustratingly addictive—you can actually win big prizes when you get a high score! It's Clappy Rex, a game from Autonomous that could get you big discounts on the ultimate home office setup for you or someone you know.
Fortunately, it's easy to play, and if you share the game with your friends and colleagues, you'll get more chances to play. Here's how it works.
Where can I play Clappy Rex?
First, you'll want to access the game homepage here. From this page, you'll have access to the following functions:
Click on the Play button to start the game.

Click on the Earn more turns button to share the game on social media or invite your friends to join the game and get more turns to play.

Click on the See my rewards button to get more information about what you've earned.

Click on the Back to Autonomous button to continue shopping with Autonomous.
How do I play and win prizes?
Once you've visited the game homepage, it's time to test your skills and see if you've got what it takes to get a high score! Playing the game is simple:
Click on the Play button to start the game.

Use the SPACE or ↑ button to begin the game and move Rex up and down to overcome the obstacles appearing. 

You will earn 1 point for each time you overcome one obstacle.
 Each player gets 2 free turns per day. In order to play more, you'll need to click the Earn more turns button. From there, you can share the game on social media or invite your friends and give it another shot!
 Now, when it comes to winning prizes, here's what you need to know: 
The total score per turn you own will determine the prize you can win, which is one of the following: 
Autonomous products & accessories
Extra Discount Amount Code
Store Credit

The more turns you play, the more chances you'll have to unlock direct discounts, discount codes, gifts, special deals, and more.

Please note: Valuable gifts & discounts are limited and only available for a short time when a new day starts (Pacific Standard Time). Make sure you don't miss any daily valuable gifts!
How do I claim my rewards?
As you can see, there are lots of prizes up for grabs. So, lucky player, what happens when you win a prize? Here's what you'll need to do:
Click on the See my rewards button to get more information about what you've earned.

In Order Summary at the Checkout stage:
Tick on "Apply Reward points" to apply the Store Credit rewards to buy product(s).
Enter your Gift Code (which was sent in your email) in "Use Promotion Code" to add your Free Gift with each order.
Terms and conditions
For Store Credit Rewards, your store credits will be applied to your next purchase, and cannot be applied retroactively to your previous purchases. Your Store Credits will be expired 20 days after the earned date if you don't use them to make a purchase.
For free gifts, check out See my rewards for instructions on how to apply your gift code. It's easy!
Other terms & conditions
Autonomous reserves the right to modify and / or change any content of the Clappy Rex Minigame Terms & Conditions at any time without prior notice to customers and customers are bound by these changes. 
Autonomous's decisions on all matters related to the Clappy Rex Minigame will be final and decisive.  Autonomous will not be liable for any claims by you or for third party claims or losses of any nature, including but not limited to, any loss of profits, loss of expectations, indirect, special, or consequential or other damages and any related claim of any nature, including direct, indirect, third party, consequential damages or other harm caused by or related to this minigame. 
Autonomous may, at its sole and absolute discretion, replace one award with another of equivalent value, in the absence of the original award, illegal or not feasible. 
When awarding prizes, Autonomous may ask customers to present identification or other information to confirm the identity of winners, in order to avoid cases of fraud.  For the avoidance of doubt, Autonomous reserves the right to refuse to reward a customer if a customer fails to cooperate in the identity verification process. 
Customers must exchange / receive all offers and prizes within the specified time.  Any incentives and prizes that are not redeemed / received within the specified time will be withdrawn (or destroyed or donated or otherwise at Autonomous's sole discretion or in accordance with applicable laws). Autonomous will not resolve any claims or claims related to this case. 
Unless otherwise stated, all prizes are non-transferable and non-exchangeable for cash or credit of any equivalent. 
Big rewards for a better workplace
This holiday season, a lot of people are looking for ways to help themselves and their loved ones work more comfortably from home. For many of us, remote working isn't just a temporary adjustment; it's a new reality. More and more companies are switching to distributed workforces as they seek flexible and innovative new ways to manage their teams.
Now more than ever, investing in your home office is a smart thing to do. A comfortable ergonomic chair, like the ErgoChair 2 which offers multiple points of adjustability, can help alleviate back pain brought on by hours of sitting in front of a computer. It's a game changer!
And speaking of sitting, why not try standing for a few minutes every day? An adjustable height standing desk, like the Autonomous SmartDesk 2, is the perfect way to incorporate sitting and standing into your day. The all-new SmartDesk 4 actually includes an app that schedules your sit-stand sessions for you!
All Autonomous desks and chairs feature a minimalist aesthetic with multiple color options and finishes. They're sturdy and built to last, so you'll enjoy this investment in your home office for years to come. 
With Clappy Rex, you've got a chance to not only play a fun and addictive game, but score amazing deals on the home office tools that will boost your productivity and change the way you think about work! What are you waiting for? Head over to the Clappy Rex homepage and give it your best shot, from now until December 5th!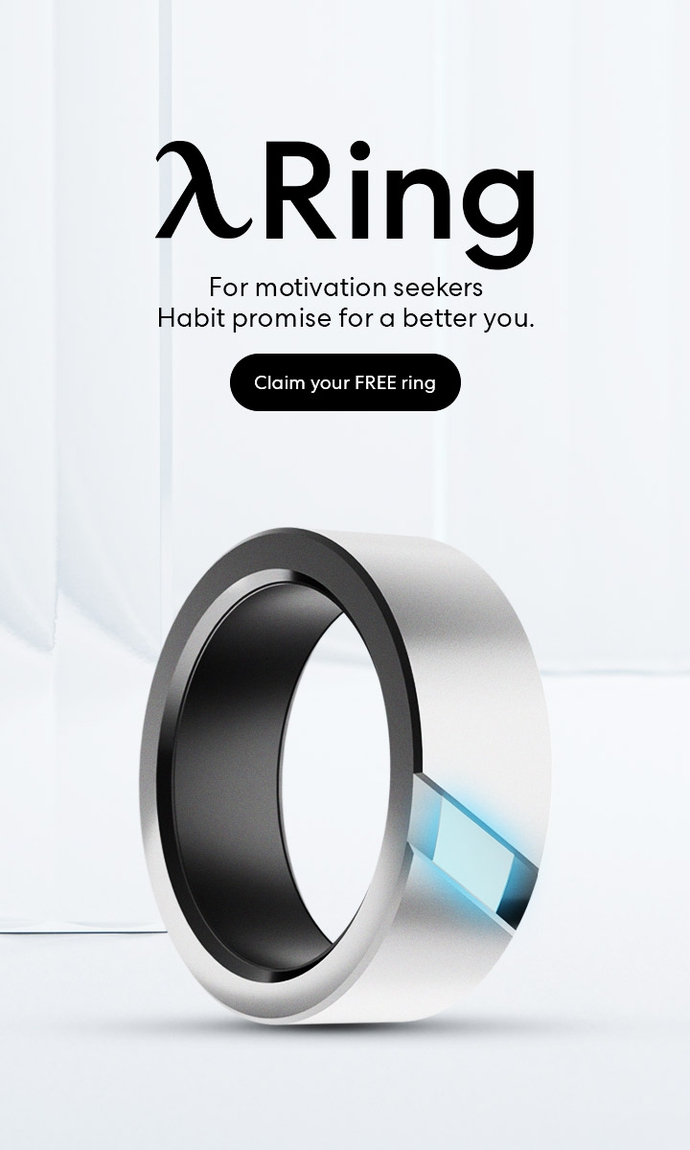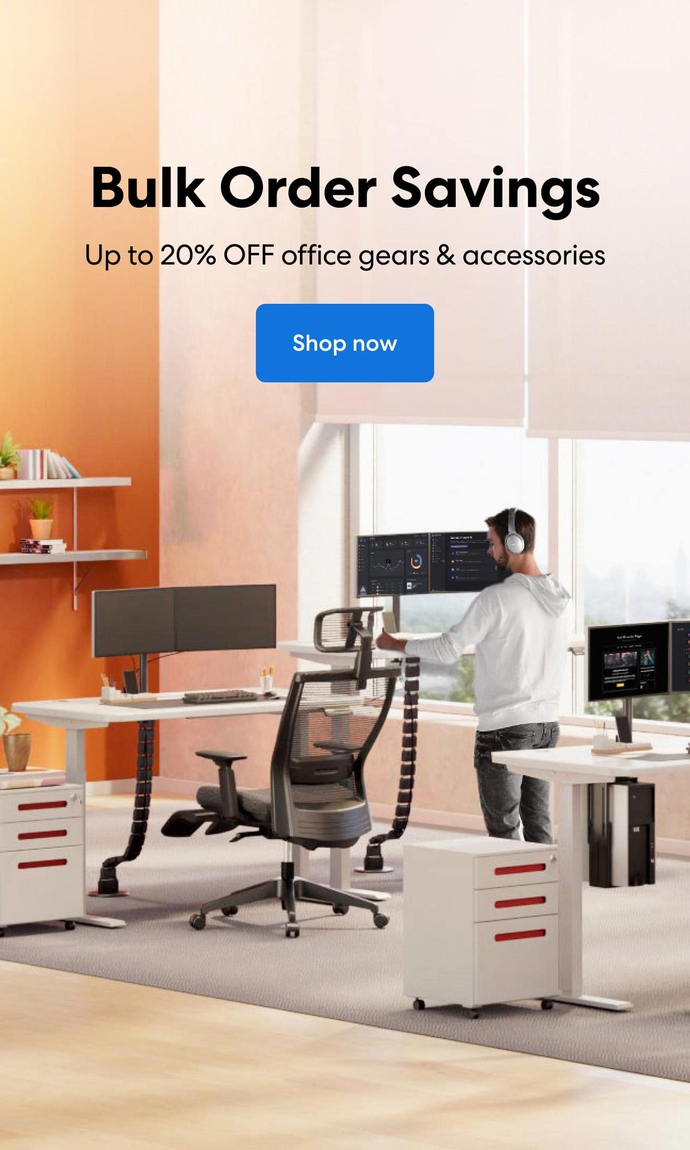 Subcribe newsletter and get $100 OFF.
Receive product updates, special offers, ergo tips, and inspiration form our team.